If you want to achieve your cabin crew dreams well, this is your chance. In this post, we'll be talking about Air Europa, an airline many dream of working for. We'll be opening up on qualifications for a cabin crew job, documents you need, how to apply online, your responsibilities as a flight attendant, and much more. So be sure to read up until the end to get all the necessary information.
Also Read: Seychelles Layover Guide: Best Things to Do in 24 Hours
Air Europa is currently looking for cabin crew members! This is a great opportunity to see the world while working for a leading airline. As a member of the cabin crew, you will be responsible for the safety and comfort of our passengers. In addition, you will have the opportunity to provide excellent customer service. If you are interested in this exciting opportunity, please submit your application today! We look forward to hearing from you.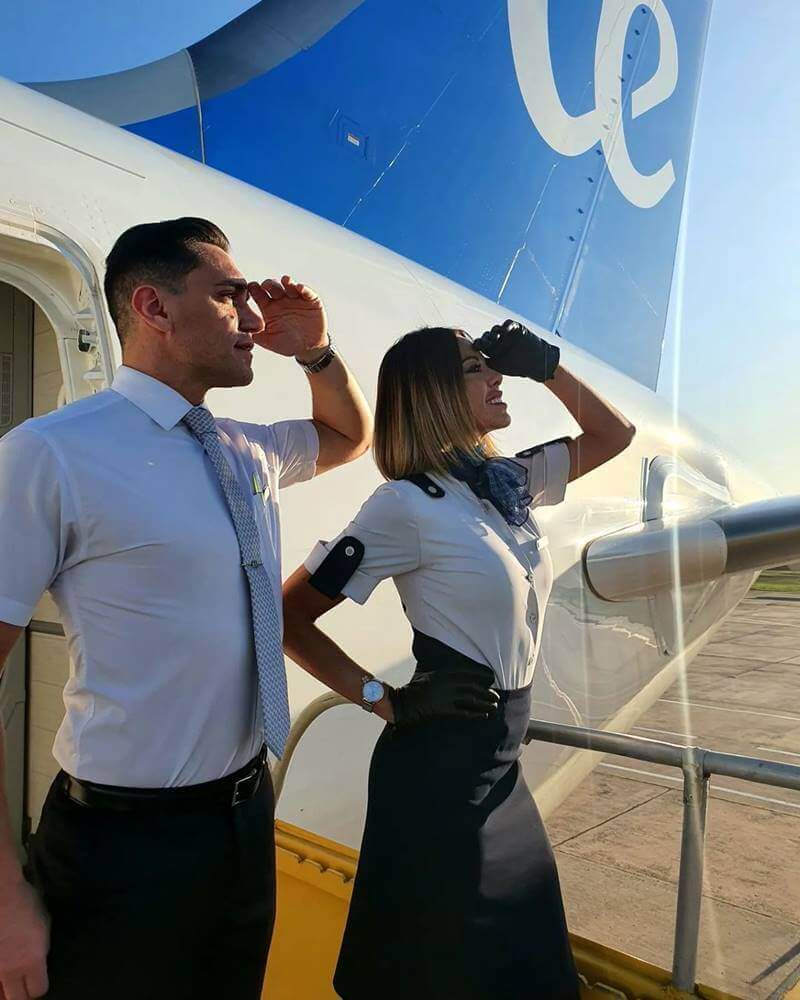 Overview of Air Europa
After Vueling and Iberia, Air Europa Lneas Aéreas, S.A.U, more known as Air Europa, is Spain's third-biggest airline. The company has its primary base at Adolfo Suárez Madrid-Barajas Airport and subsidiary target locations at Tenerife North Airport and Palma de Mallorca Airport.
The airline is located in Llucmajor, Mallorca, Spain. More than 44 locations in Europe, Spain, Tunisia, North and South America, Morroco, and the Caribbean are served by Air Europa. The Skyteam alliance has included Air Europa as a member starting September 2007.
The airline was founded in 1986 as a British ILG-Air Europe Group subsidiary and was 75% controlled by Spanish banks. It was also formerly registered and known in Spain as Air España SA.
Its planes were initially enlisted in Spain and had an identical livery as Air Europe. It used Boeing 757s and Boeing 737-300s to fly vacation leases out of European cities and Mediterranean resorts. This was also the first private Spanish airline to run regular domestic flights besides its charter flights which were once its primary business.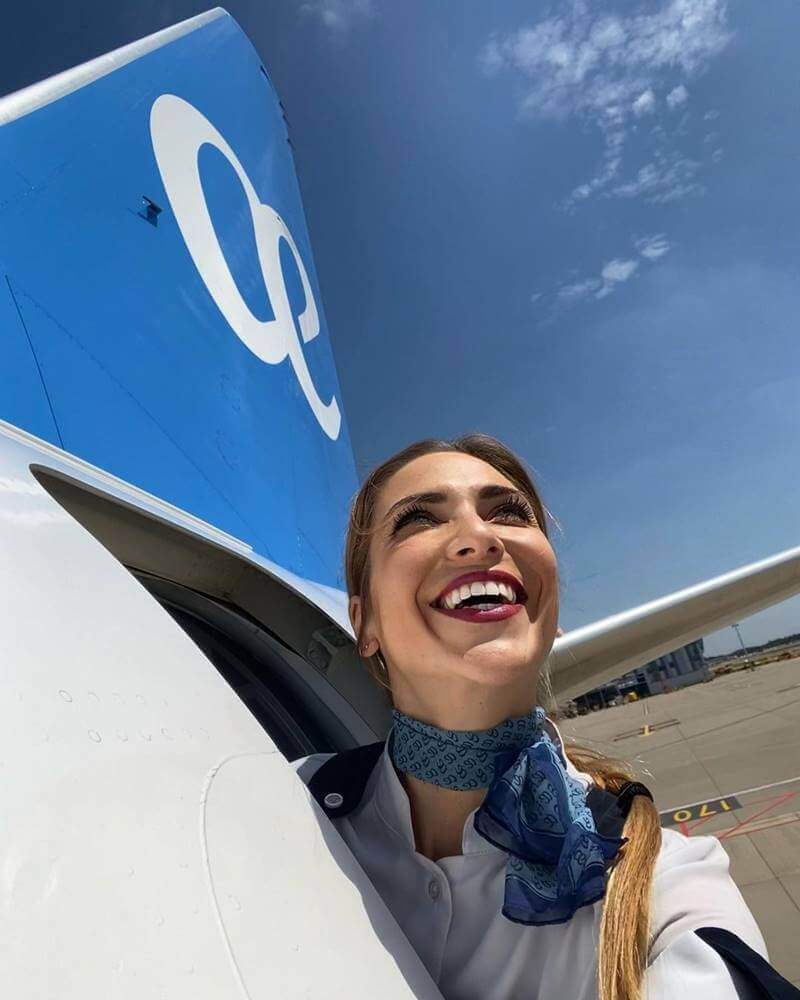 Responsibilities
Every job has its responsibilities, and whether you're an employee of a company or a CEO of your own, you're always tasked with something. The same goes for a flight attendant on Air Europa. Becoming one can be challenging, especially with the many responsibilities and tasks. This is why, before considering applying, you must be sure that the job is something you can handle.
With that being said, here are some things you're going to be doing should you get accepted for the job. Be sure to prepare yourself before your first day on the job.
You have to ensure that you're following all aviation laws and guidelines to ensure your safety.
You must assist the passengers and cabin staff during a crisis.
Serve and prepare passengers' food and beverages.
To ensure the comfort and safety of the clients on the aircraft, you're required to provide information, direction, and support.
You're required to perform a safety check before takeoff.
Passengers with specific needs such as disabled people, elders, and children should also receive extra assistance.
At the end of every flight, you are to submit analytical data on occurrences involving the flight.
You'll welcome clients, review their tickets, and lead them to their chair assignments.
During every flight, you'll be giving out instructions and emergency supplies.
You'll attend the "brief" and take action after it.
You have to keep an eye on and secure the cabin regularly.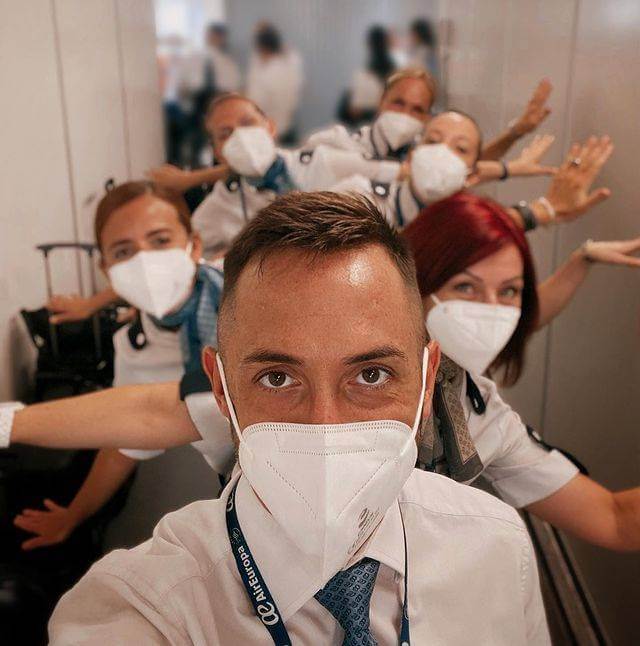 Qualifications
Applying for a position as a cabin crew of any airline, Air Europa included, is challenging. This is because there will always be a lot of competition. There will be a lot of applicants that might have better resumes than you or are more experienced than you.
So, when you apply, you have to ensure that you have all the qualifications the company needs. Sometimes, even the most minor aspect can make or break your application. Please note the qualifications the company is looking for to ensure that you fit their criteria and increase your chances of getting hired.
Optimistic outlook
The minimum height for women is 5 feet 4 inches, whereas the minimum height for men is 5 feet 6 inches. A minimum reach of 208 cm is necessary for both of them.
You must be qualified to work in Europe.
Self-management
The willingness to learn
Communication
When you talk or write, you can clearly hear and convey information.
Teamwork
keeping a positive attitude when things go bad
Must have logical abilities such as decision-making and problem-solving attitude
Age requirement of at least 18 years old
You must be fluent in English and Spanish.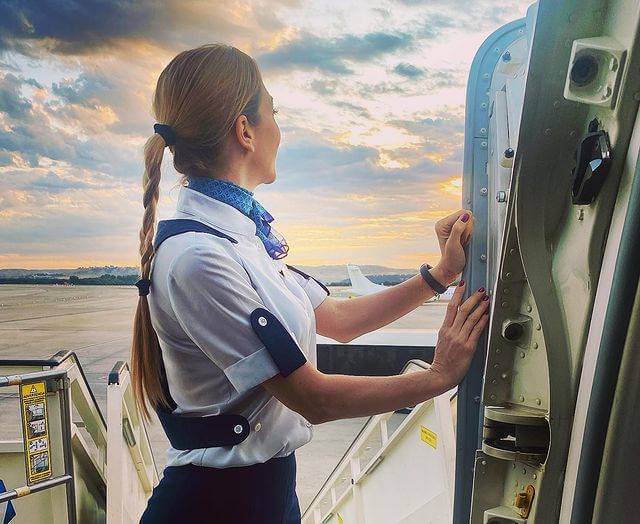 Document Requirements to Prepare
With the application process being tricky, there's a possibility that you can forget some essential documents that you should submit along with your application. If this is one of your worries, you don't have to worry, for we have created a list of all the things you should be gathering to submit a complete application.
A valid EU citizenship and passport
You must have proof that you have the legal right to work and live in Europe
Updated CV
Upon submission, these are the only files you'll need, but the recruitment team may ask for more should you get chosen to move to the next level of the application process.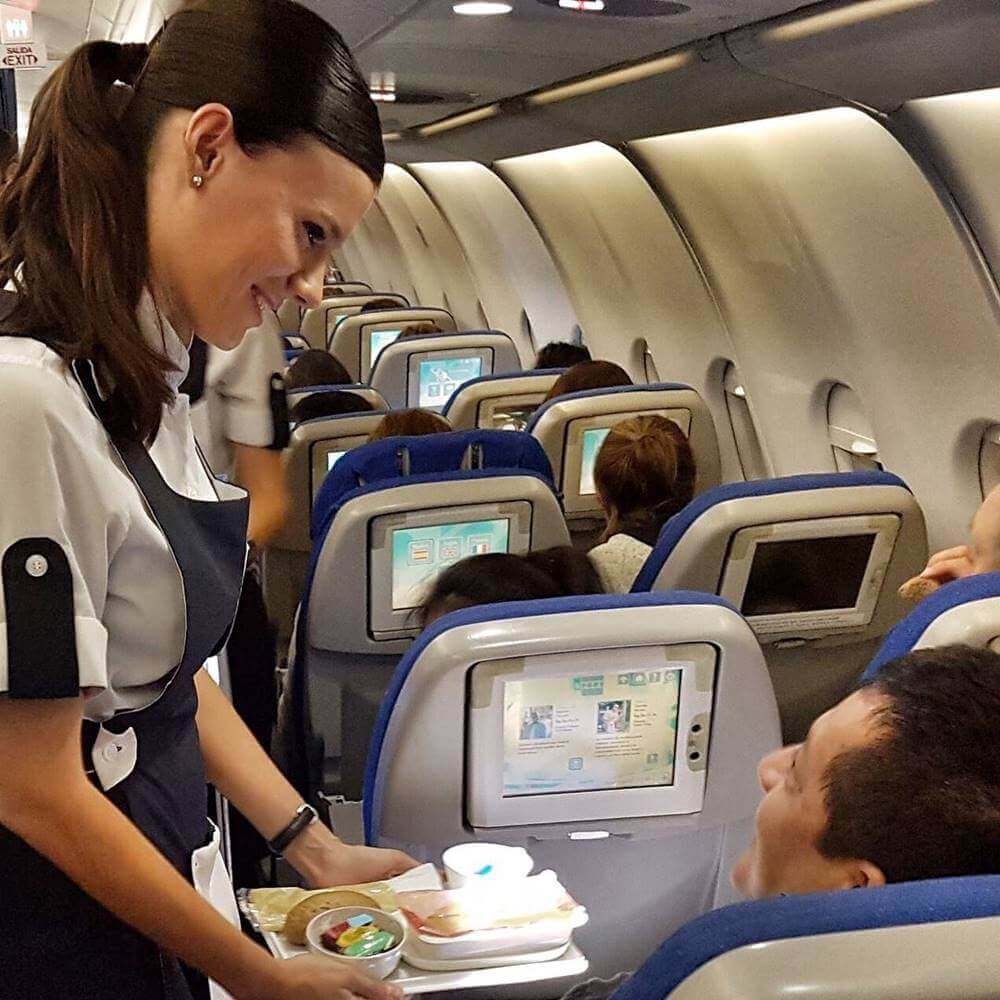 Where to Apply for a Job for Air Europa Online
If you wish to apply for the job online, we recommend you look at their careers page. The website has all the information you'll need regarding job availabilities, any changes regarding requirements, qualifications, and much more. We insist you check this out regularly to ensure you stay updated on all the news.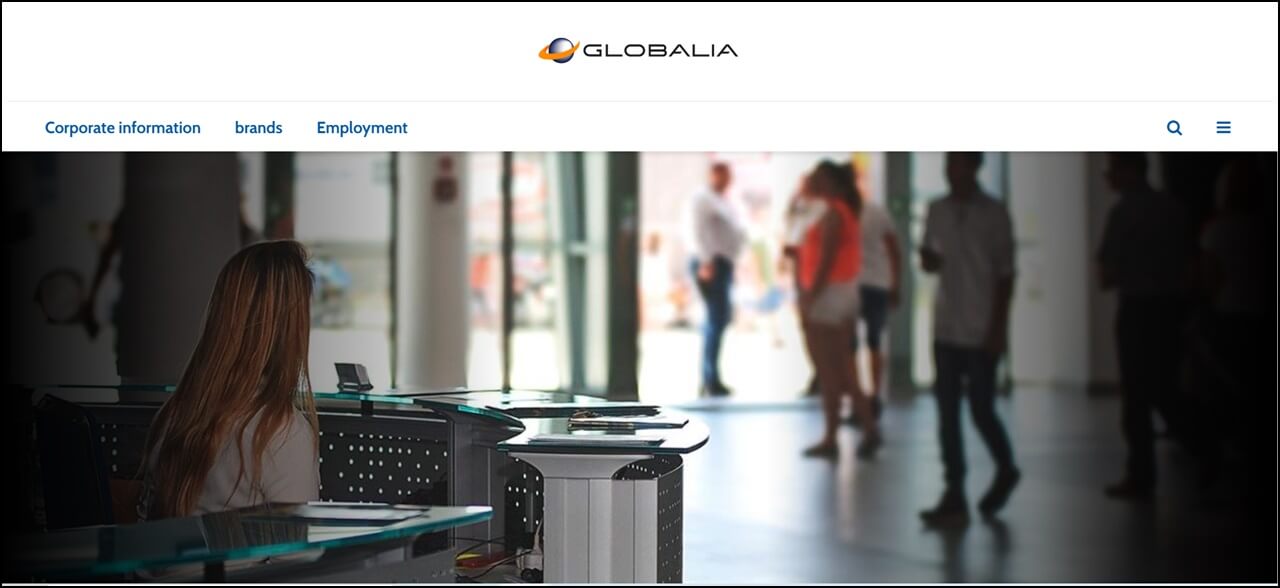 How to Become a Cabin Crew for Air Europa
Below are easy-to-follow guide on how to submit your application for the role of flight attendant for Air Europa.
Step 1: Go to their website.
Step 2: Under "Frequently Asked Questions", you will see the link Air Europa Employment where you will be led to the different job opportunities under Globalia Tourism Group. Air Europa is the airline sector of this group.
Step 3: Click "Employment", select the job role of your choice and click "APPLY".
Step 4: You will be led to a page to submit your CV.
Step 5: Wait for their response regarding your application.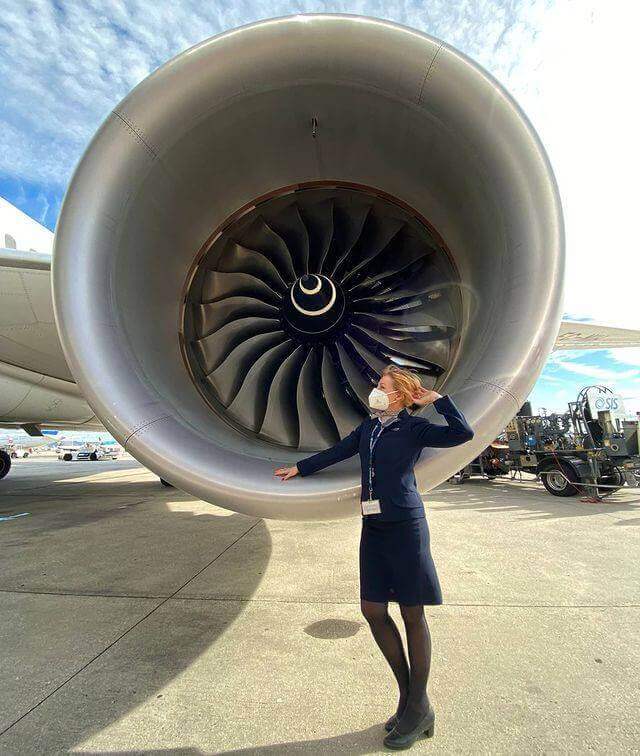 Monthly Salary of an Air Europa Flight Attendant
You've finally reached one of the most critical parts of this article. Of course, we can't forget the salary. It can sometimes make or break your decision to apply here. Since we want to ensure that this company can cover our daily needs and expenses, getting a feel of the basic monthly salary is vital before proceeding with anything else.
That said, Air Europa offers a basic monthly pay of $1015 to its flight attendants. Aside from this, they also provide a bunch of benefits for its employees, such as:
Travel perks
Medical and dental insurance
The opportunity to meet new people and experience new cultures
Retirement benefits
Vacations
Video: What SkyTeam Means to Flight Attendants
Are you interested in hearing what the flight attendants of Air Europa are saying? If so, you should click the link and see how the different airlines, including Air Europa, would define what SkyTeam means to them. It can give you a glimpse of what your life could be like should you be accepted into the company.
SkyTeam is one of the leading airline alliances around the globe. It operates under the slogan "Caring more about you." Air Europa is one of the airline brands belonging to the SkyTeam family.
Photos: Air Europa Flight Attendant Photos
Check out these beautiful pictures of Air Europa Flight Attendants in uniform. If you wish to picture yourself being a part of this company, check out these photos to give you an idea about working for this airline:
Frequently Asked Questions
Below are common questions applicants have when they want to succeed their application for the role of flight attendant for Air Europa.
1. Where do I submit my application for Air Europa?
You may submit your updated CV on their website, and they'll inform you if you've been chosen.
2. What is the minimum height required to work in Air Europa?
Females should be at least 5 feet 4 inches, while males should be at least 5 feet 6 inches. They must have a minimum reach of at least 208 centimeters.
3. What is the minimum age allowed to work in Air Europa?
You are required to be at least 18 years old to be allowed to work in Air Europa.
4. Does Air Europa allow its employees to have tattoos and piercings?
You can have piercings and tattoos as long as the cabin crew uniform can cover them.
5. What is the minimum educational attainment to be able to apply to Air Europa?
It would depend on the position but for flight attendants; you are required to at least have a high school diploma or something equal to this.
6. Does Air Europa have work benefits for their employees?
Yes, the company has work benefits for its employees, such as travel perks, medical and dental insurance, and much more.
7. What languages are you required should you be proficient in to work for Air Europa?
You should at least be able to speak and write well in English and Spanish. While knowing other languages is considered a plus, they prefer those proficient in these two areas.
8. Do you have to have some experience to be able to apply?
No, experience isn't required. You can start working for them if you pass the interview and their qualifications.
9. How much is the monthly salary for Air Europa flight attendants?
The base pay for flight attendants without benefits would be $1,015.
10. Can my salary eventually increase working in Air Europa?
Your salary can increase so long as you get promotions and stay for a long time. Other aspects can allow you to increase your salary.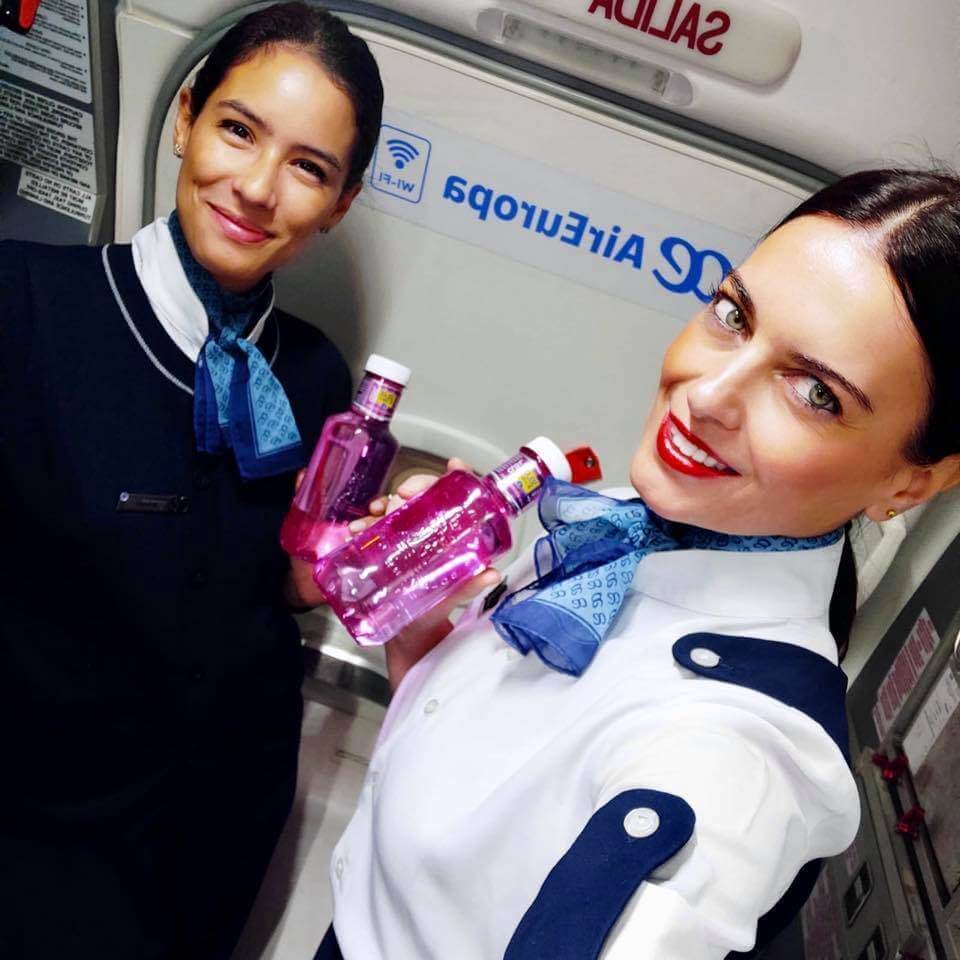 Summary
While reaching your dreams of becoming a cabin crew member can be challenging, you must never give up. There will always be hard times, especially during the application process. But, as long as you hold your ground, you'll be able to achieve your dreams eventually.
With this being said, we hope we were able to cover all the important aspects that you'll be needing for your application to Air Europa. We wish you all the best and hope you get the job you're aiming for.
Contact Information
AIR EUROPA
Address: Air Europa Apartado de correos 430 07620 Mallorca – Baleares Spain
Telephone Number: 911 401 551
Website: https://www.aireuropa.com/ot/en/home
Facebook: https://www.facebook.com/AirEuropa  
Instagram: https://www.instagram.com/AirEuropa/ 
Twitter: https://twitter.com/AirEuropa  
LinkedIn: https://www.linkedin.com/company/air-europa