One of the next destinations I was able to travel to for holiday vacation from my flight attendant job is Italy. We explored 3 cities in Italy over a 5-day period which included stops in Milan, Lake Como, and Venice!
It's been a while since my last travel experience because of the pandemic and we had to stay put for quite some time. Despite being on lockdown for a few months, I took that opportunity to rest and focus on other non-cabin crew things. I'm still thankful that I luckily kept my job when there were a lot of redundancies made to fellow flight attendants.
Now that the borders have reopened, and we've gotten our vaccine, we immediately looked for exciting destinations to visit during our days off. Italy has always been a must-visit country on our list because it's just a beautiful country with many interesting places to see.
We started our trip in Milan, the capital city of Italy's Lombardy region. It is also the largest metropolitan area in Italy and is one of the wealthiest cities in Europe. We stayed in a simple 3-star hotel near the city center and train station because we wanted to explore other cities outside Milan. We chose to visit Lake Como and Venice as our day trips.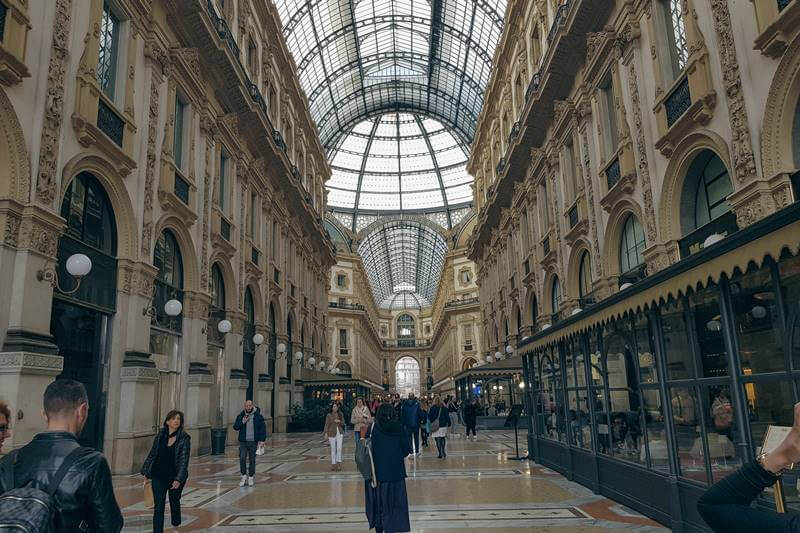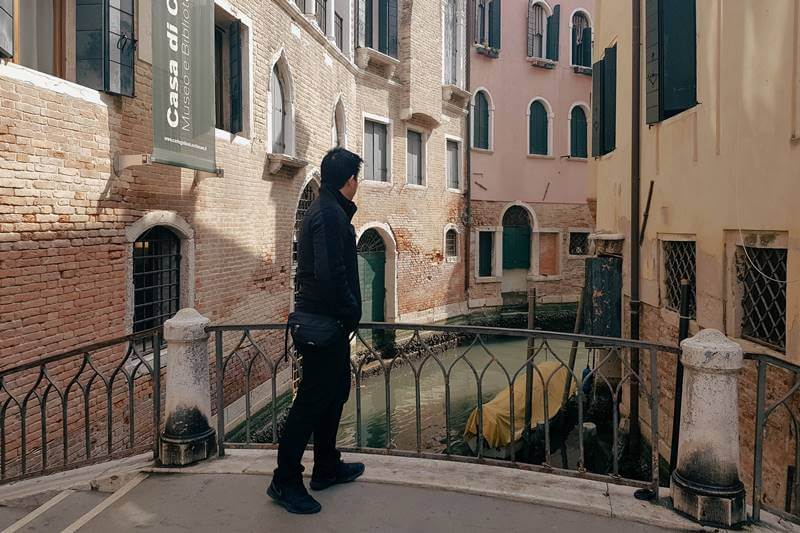 Milan – Duomo Cathedral, Last Supper
Milan is known for being a fashion capital and it is also the home of many luxury brands. The Galleria Vittorio Emanuele II is a covered double arcade founded in 1867 and it connects the Duomo to the Teatro Alla Scala. It is considered one of the world's oldest shopping malls!
The city is full of high-end shops but what I really enjoyed about Milan is exploring its buildings. We visited the world-famous Duomo Cathedral which is the fifth largest cathedral in the world.
The exterior and interior of the cathedral are just breathtaking. We also saw The Last Supper, a painting by Leonardo da Vinci which is considered to be one of the world's greatest paintings.
It was nice to also people-watch. Milan is a very modern city with well-dressed people. You'll see a lot of men in suits and women in fashionable clothes.
Even though we only had a day to explore Milan, we were able to visit most of the city's attractions.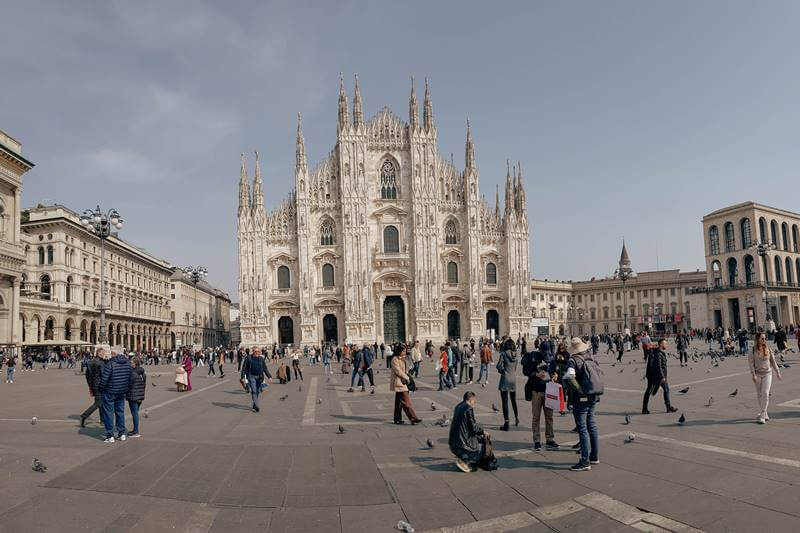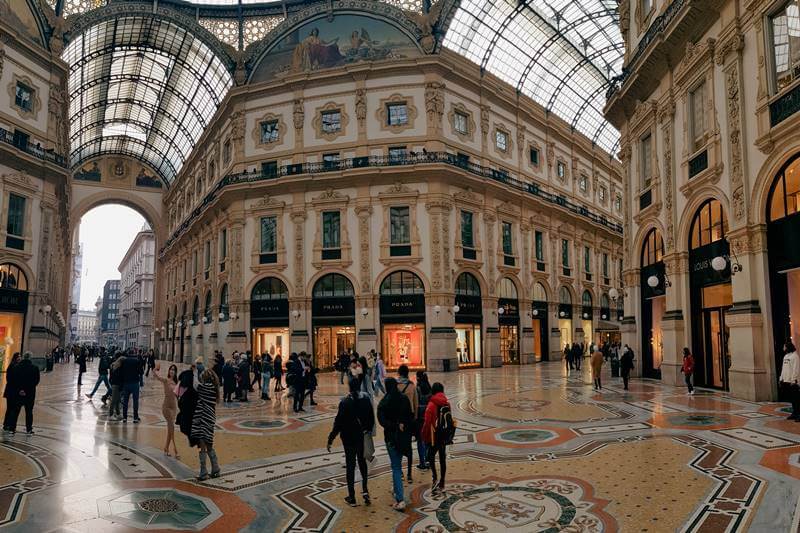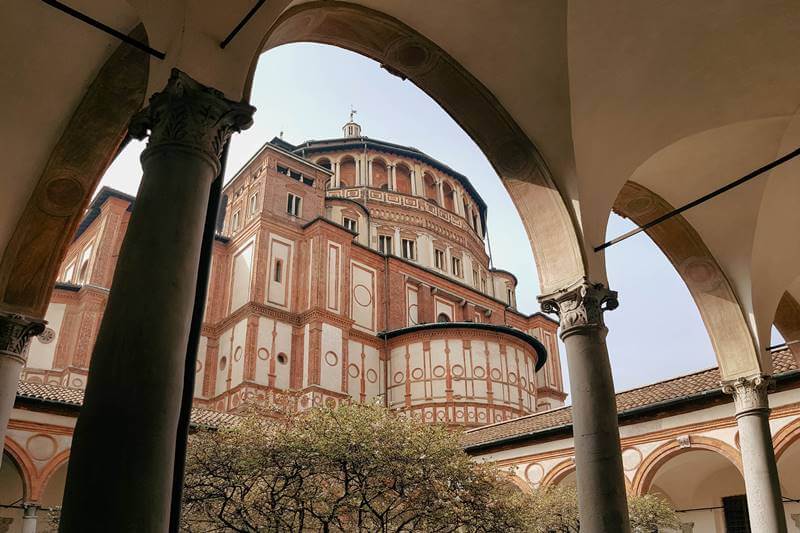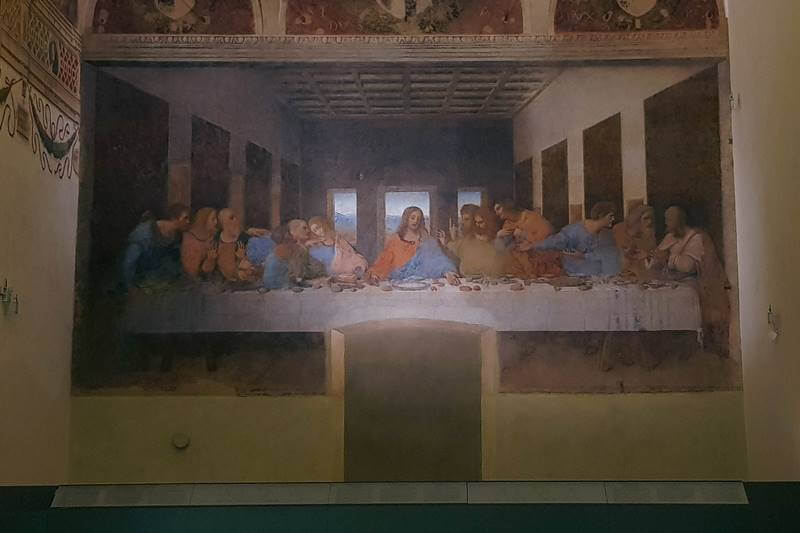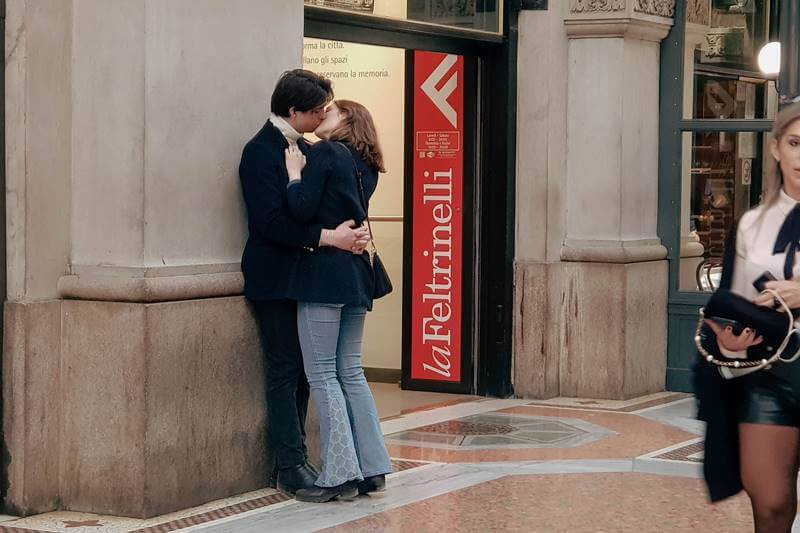 Lake Como – Serene Natural Landscape
During our 2nd day on this Italy trip, we took a train from Milano Centrale station to take us to Lake Como for about 50 minutes.
Lake Como is a beautiful serene natural landscape. It is one of the deepest lakes in Europe with its clear waters and is surrounded by mountains.
We walked around the lake, had lunch, hung out at the park, and also checked out grocery items in a nearby Carrefour supermarket. I like to compare prices on goods so this was also part of a nice stroll.
I still wanted us to have dinner but we needed to get back to the train station as we might miss our train back to Milan.
This place is just so peaceful and relaxing. I can imagine coming here on a romantic getaway or even just to escape the city life for a while.
On our last day, we did some souvenir shopping and walked around Milan one last time before heading to the airport.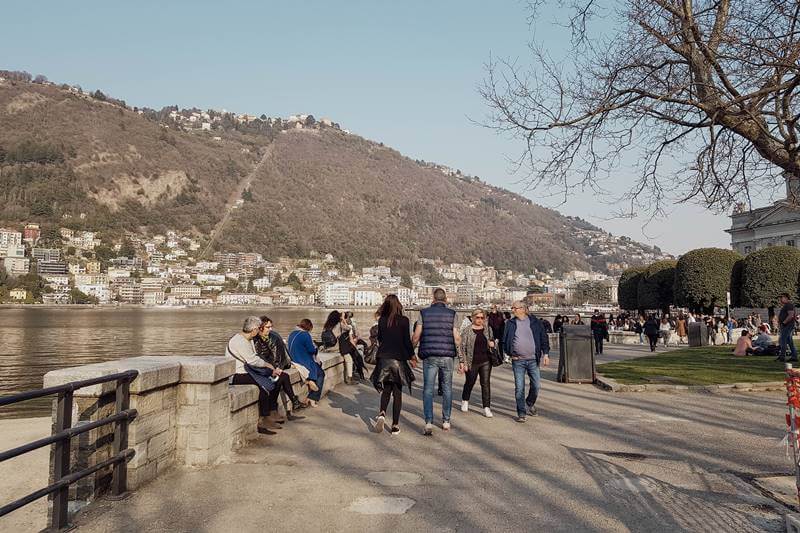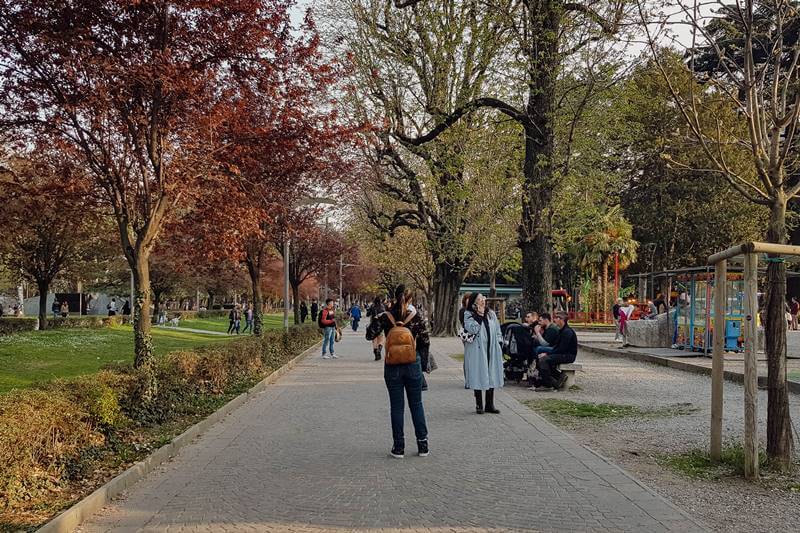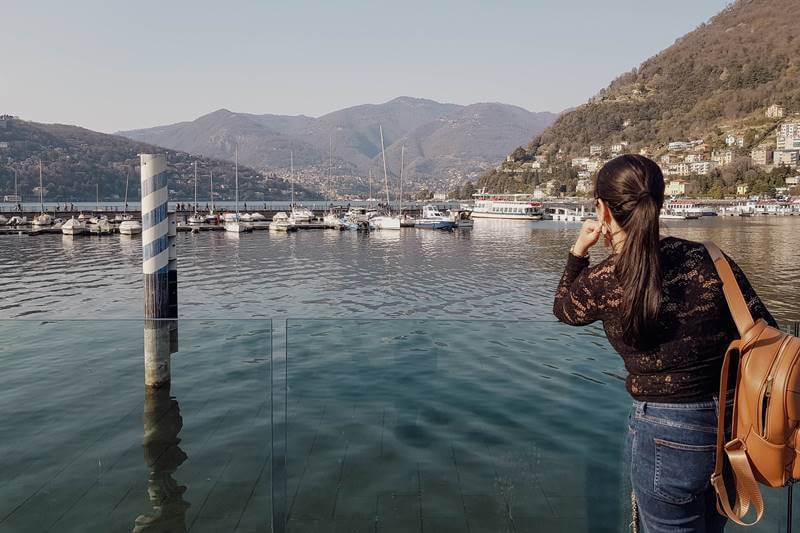 Venice – Floating City
On the 3rd day, we travelled from Milan to Venice via train for about 3 hours. Venice is such a unique city like no other because it's built on more than 100 small islands in a marshy lagoon in the Adriatic Sea.
It's definitely a floating city and you'll see a lot of canals and boats.
We walked around the city, got lost (which is part of the fun), and explored narrow alleyways. We also took a ride on a gondola, which is like a Venetian taxi boat.
We explored the St. Mark's Square, saw the Doge's Palace, and visited St. Mark's Basilica. The basilica is one of the most famous examples of Italo-Byzantine architecture.
The city was very crowded with tourists (like us) but it was still manageable. I can't imagine what it would be like during peak season!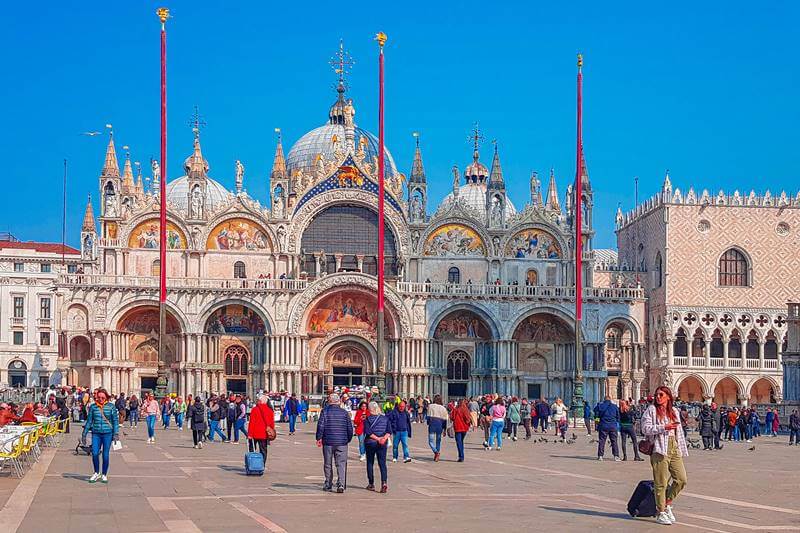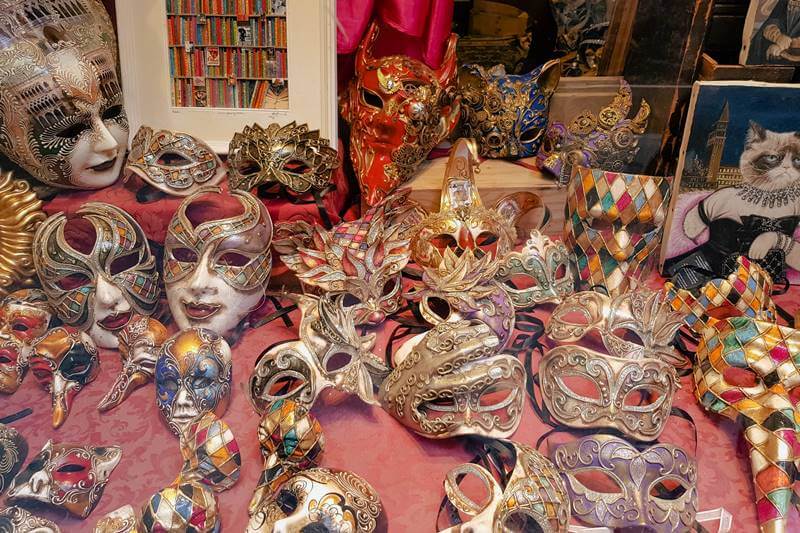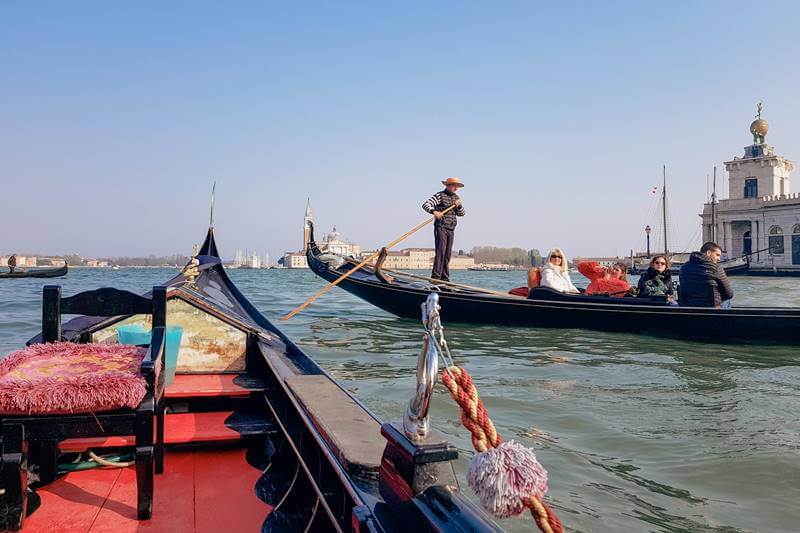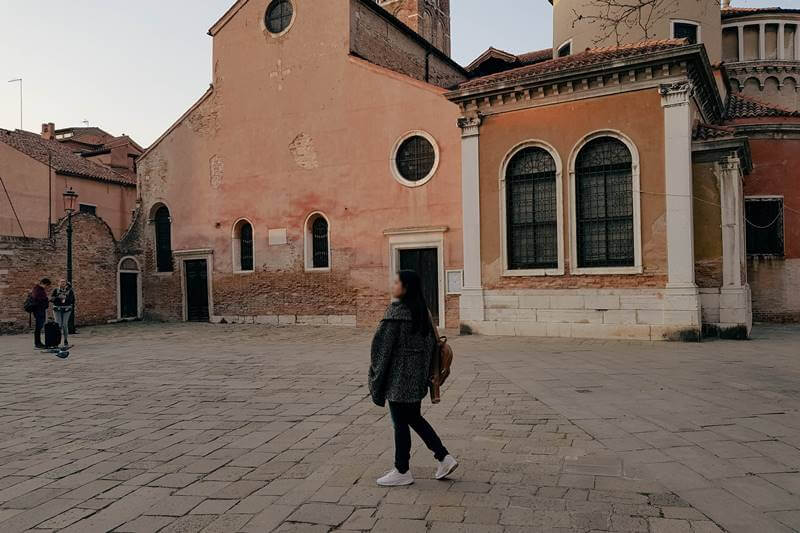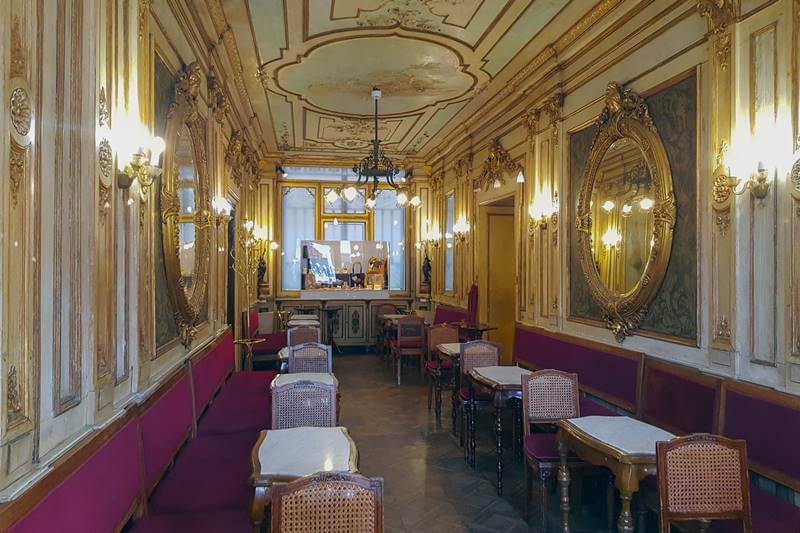 Italian Food Trip
Italian food is a favourite of mine. I love how there's so much variety in their dishes, from starters to main courses to desserts.
One of the things I was looking forward to in Venice was eating some authentic Italian food and I wasn't disappointed. We had some delicious pizzas, pasta, risotto, and gelato!
Italians are known for their delicious cuisine and there's definitely no shortage of good food in Italy.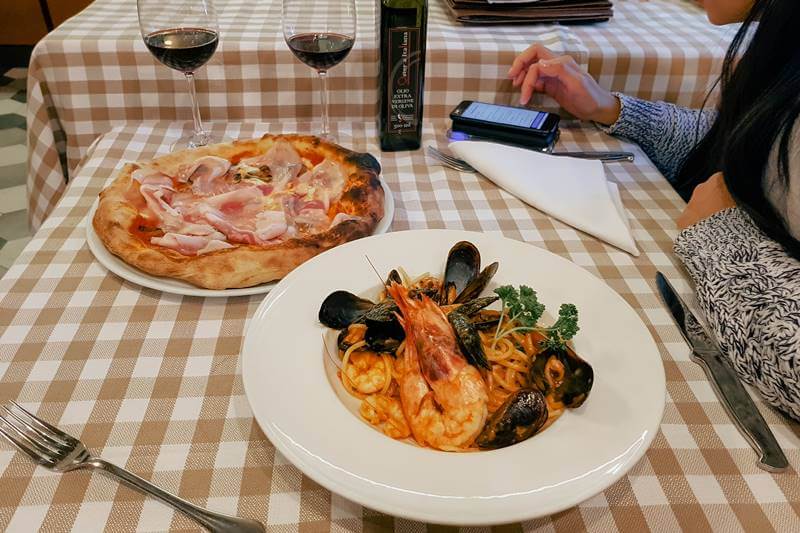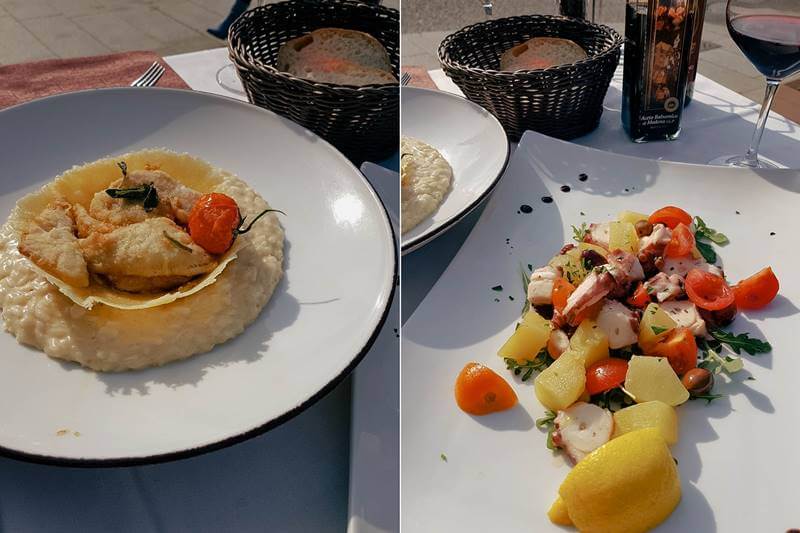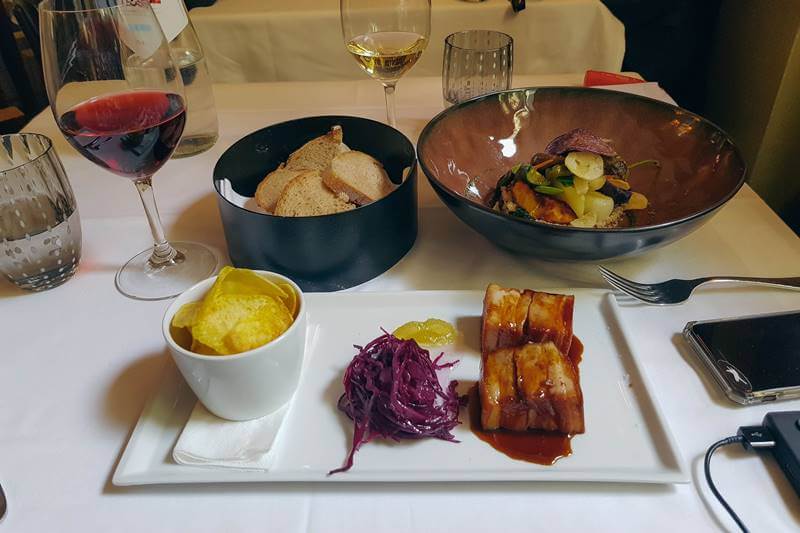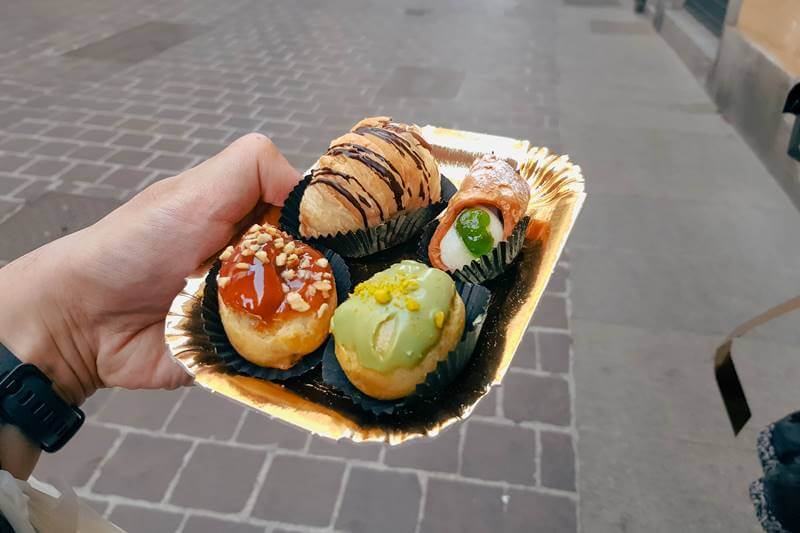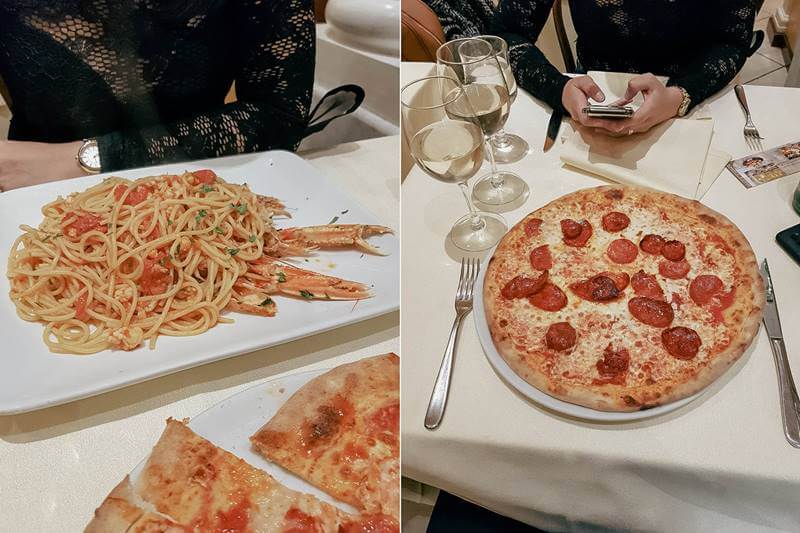 10 Tips when Travelling in Italy
Here are some travel tips based on our experience in our travel to Italy:
1. Plan your trip well. Know which cities you want to visit and research tourist attractions, restaurants, and hotels in each city.
2. Get a Guidebook or just use Google Maps to help you plan your trip.
3. Learn some basic Italian phrases such as "hello," "thank you," "goodbye," "where is the bathroom?" etc. Italians will appreciate your effort to learn their language!
4. Get an Italian SIM card so you can have access to internet and make calls while traveling, especially if you're traveling solo.
5. Make sure you have your passport and other important documents (e-tickets, hotel reservations, etc.) with you at all times. In our case though, we left our passports in the hotel, and kept digital copies on our phones.
6. Dress appropriately for the weather – layering is key when travelling in Italy during spring or autumn as temperatures can vary greatly from city to city and day to day .
7. Be prepared for long walks – many of the tourist attractions in Italy are not within walking distance from each other so be prepared for some long walks between sites.
8. Expect crowds – popular tourist destinations like Rome, Florence, and Venice can get very crowded, especially during peak season.
9. Be aware of scams – unfortunately, there are many scams targeting tourists in Italy, so it's important to be aware of them and not fall victim to them. I'm not sure if that was a scam, but somebody was trying to help us when we purchased train tickets in Milano Centrale. We were aware how to buy tickets so we only said "No thank you." to his help.
10. Don't forget to have fun! Italy is a beautiful country with so much to see and do. Enjoy your trip!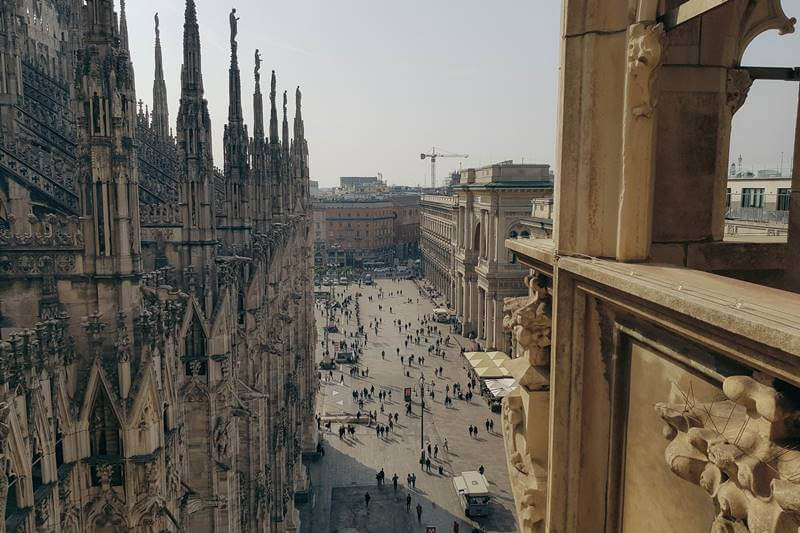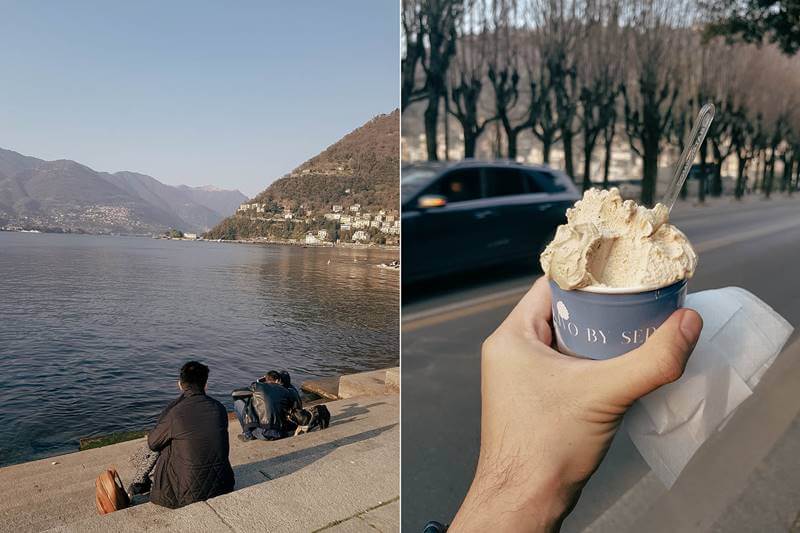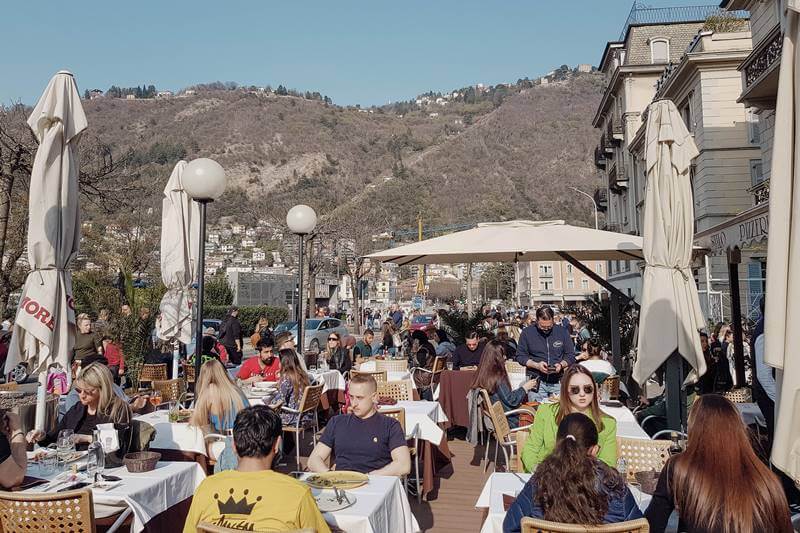 Summary
This was actually not our first trip to Italy, as we visited Rome (and Paris) a few years back. I have yet to blog about my travel experiences in Rome though. Still, we were glad to have been given the opportunity on discounted tickets to travel to these other cities.
It was really nice to be able to explore other cities outside of Milan. Lake Como and Venice are both very beautiful and unique cities. I would definitely recommend visiting them if you get the chance! After all, these places are easily within reach via train from Milan.
If you're planning a trip to Italy, I hope you get to visit these places too! And of course, don't forget to try the food!
Hopefully next time, we'll be able to explore the coastal areas in this country.