New Orleans, a city known for its vibrant music scene, rich history, and mouthwatering cuisine, offers an unforgettable experience for those lucky enough to have a layover in this lively destination. Whether you're a first-time visitor or a seasoned traveler, there's always something new and exciting to discover in the Crescent City. With only 24 hours to spare, you'll want to make the most of your time by exploring the city's must-see attractions and hidden gems.
Also Read: Los Angeles Layover Guide: Best Things to Do in 24 Hours
As a flight attendant who enjoys traveling the world, it's really great that I get to visit new cities and exciting destinations that I once dreamed about. Instead of just spending my whole day resting at the hotel accommodation, I tend to go out and explore the city, its culture, food, music, and more. A layover in New Orleans is the perfect opportunity to do just that.
In this New Orleans Layover Guide, we've put together the ultimate 24-hour itinerary, covering everything from iconic landmarks to lesser-known spots that will give you a taste of the city's unique charm. So, let's dive right in and discover what makes New Orleans such a captivating destination!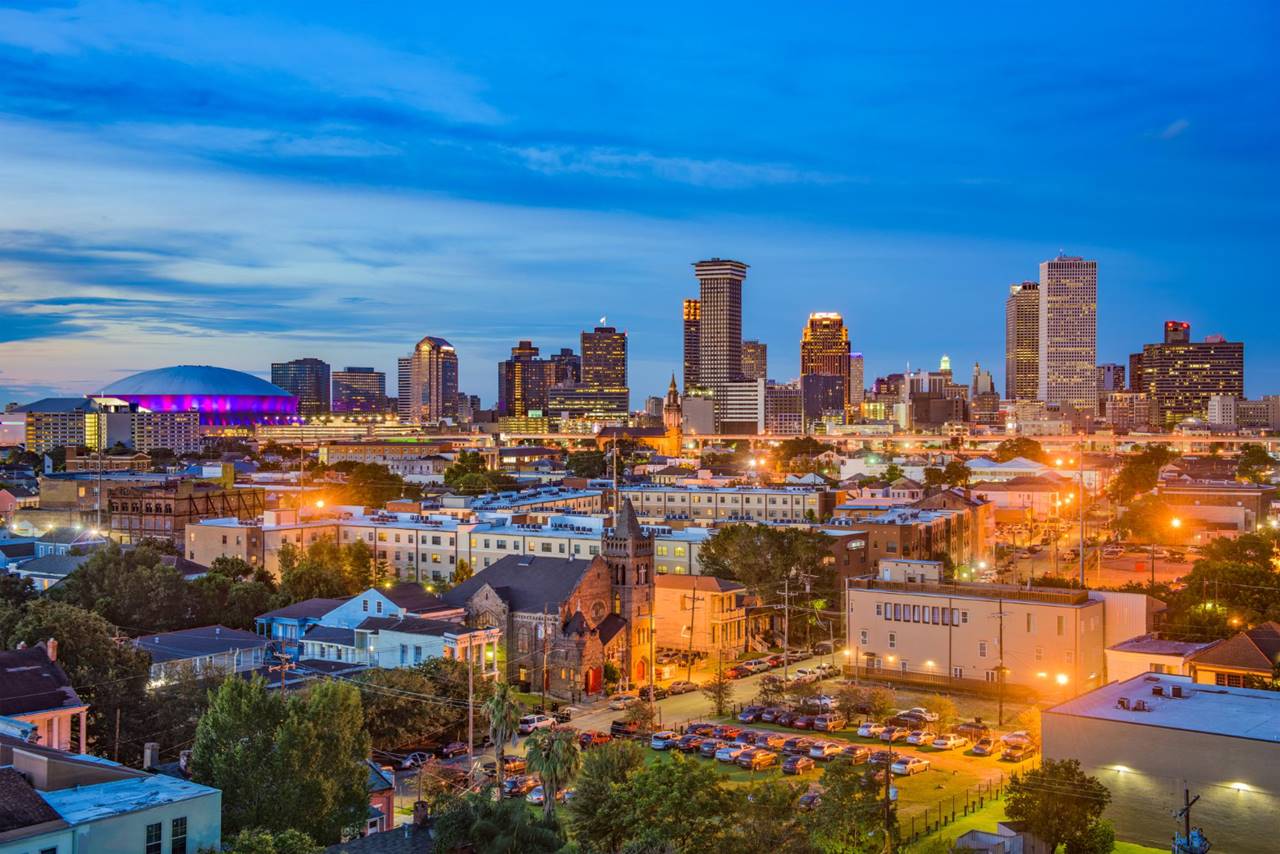 New Orleans Layover Guide: 24 Hours in New Orleans Itinerary: What to See and Do
In case you're wondering where to start, here are our top picks for your 24-hour visit:
1. The French Quarter
The French Quarter, also known as Vieux Carré, is the oldest and most iconic neighborhood in New Orleans. With its unique blend of Spanish, French, and Creole architecture, the quarter is a living testament to the city's rich history. As you walk through the narrow cobblestone streets, you'll discover a plethora of shops, galleries, restaurants, and bars, each with its own distinct character. Don't miss the chance to visit the legendary Café du Monde for their world-famous beignets and café au lait.
2. Bourbon Street
Bourbon Street is the epicenter of New Orleans' vibrant nightlife and entertainment scene. This famous street stretches for thirteen blocks and is lined with a diverse array of bars, clubs, and live music venues catering to all tastes. Whether you're in the mood for jazz, blues, or anything in between, there's something for everyone here. Just remember to pace yourself, as the party on Bourbon Street often goes on until the early hours of the morning.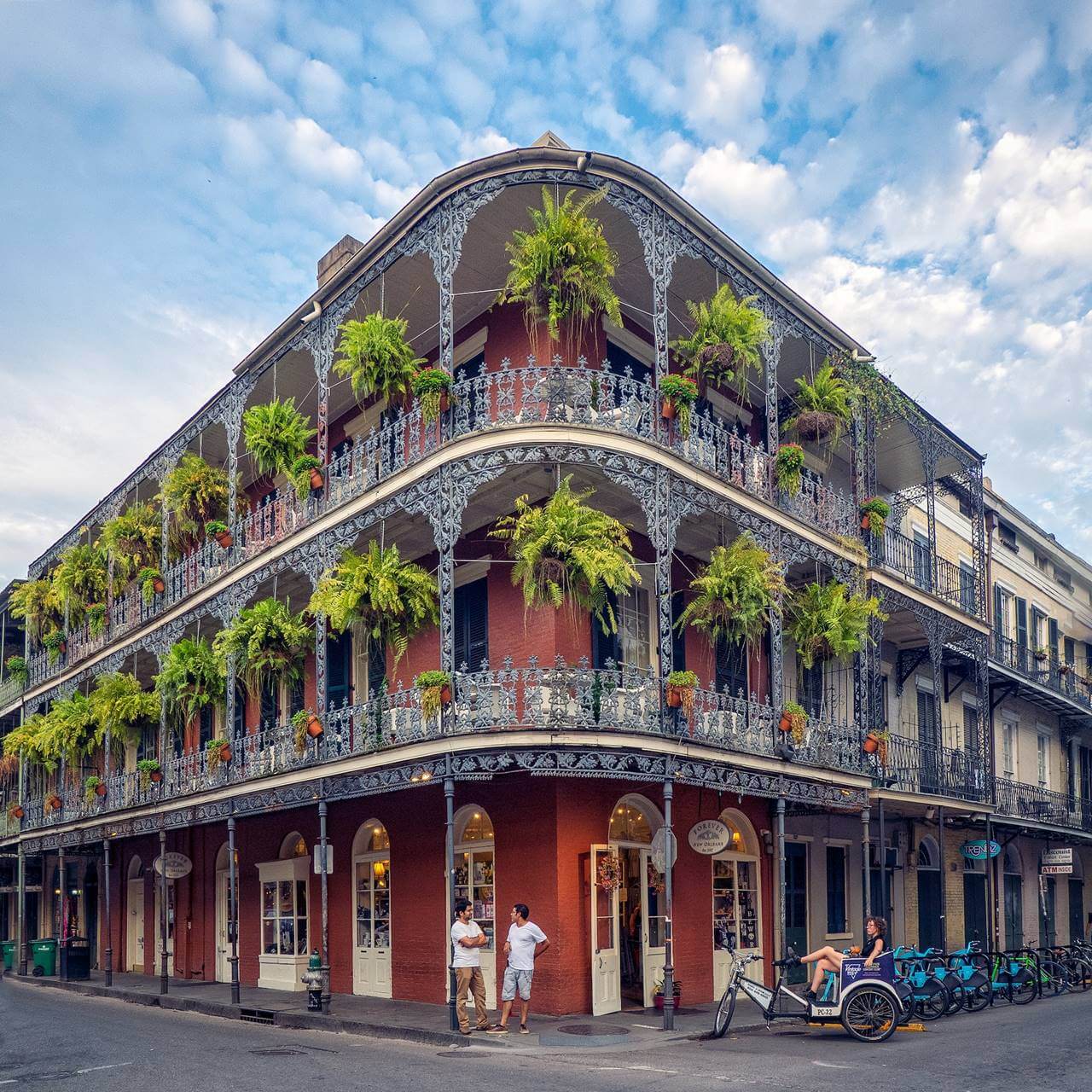 3. Jackson Square
Jackson Square is a historic park located in the heart of the French Quarter. Named after President Andrew Jackson, the square is flanked by the stunning St. Louis Cathedral, the Cabildo, and the Presbytère. It serves as a gathering place for local artists, street performers, and fortune tellers, making it a lively and bustling spot throughout the day. Be sure to take a moment to appreciate the equestrian statue of Jackson and the beautiful surrounding gardens.
4. St. Louis Cathedral
The St. Louis Cathedral, with its iconic spires and striking white façade, is a must-visit landmark in New Orleans. As the oldest continuously operating cathedral in the United States, this historic site has witnessed countless important events in the city's history. Step inside to admire the beautiful stained glass windows, intricate altar, and impressive organ. If you have time, consider attending a mass or simply lighting a candle in this serene and sacred space.
5. The Garden District
The Garden District is a picturesque neighborhood known for its well-preserved antebellum mansions, lush gardens, and charming tree-lined streets. Take a leisurely stroll or join a guided walking tour to learn about the history of the area and admire the stunning architectural details of these grand homes. The Garden District is also home to several famous residents, so you might even catch a glimpse of a celebrity while exploring the neighborhood.
6. Lafayette Cemetery No. 1
Located in the heart of the Garden District, Lafayette Cemetery No. 1 is one of the most famous cemeteries in New Orleans. With its unique above-ground tombs and mausoleums, the cemetery is a fascinating place to explore and learn about the city's burial customs and traditions. Many notable figures from New Orleans history are laid to rest here, and the cemetery has also served as a filming location for numerous movies and television shows.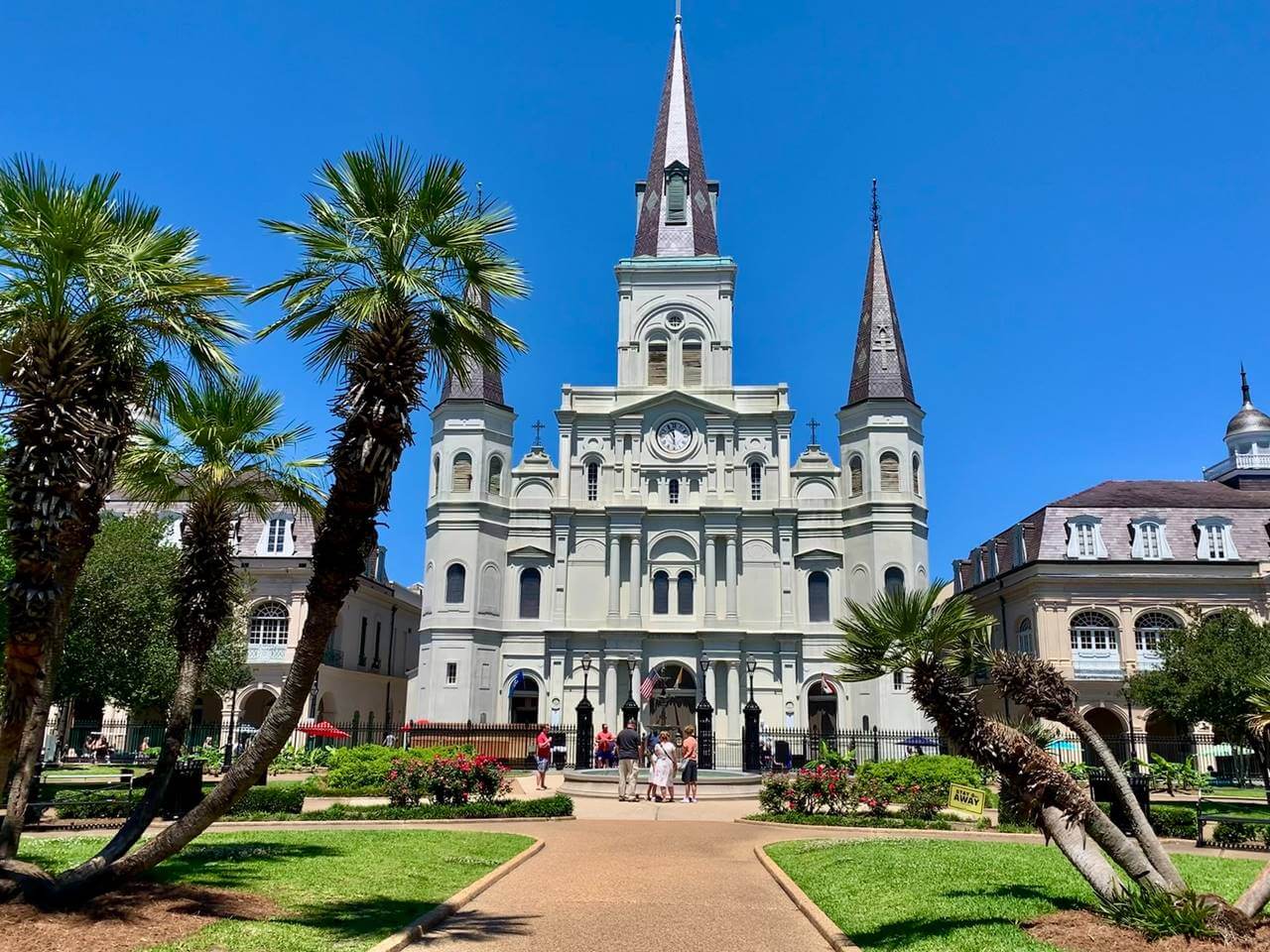 7. The National WWII Museum
The National WWII Museum is a world-class institution dedicated to preserving and sharing the stories of the men and women who served during World War II. Ranked as one of the top museums in the country, the museum features immersive exhibits, powerful films, and personal artifacts that bring the global conflict to life. Visitors can expect to spend several hours exploring the museum's vast collection and engaging with the interactive displays.
8. Audubon Aquarium of the Americas
Situated along the banks of the Mississippi River, the Audubon Aquarium of the Americas offers visitors an up-close look at a diverse array of aquatic species from around the world. The aquarium features numerous exhibits, including the Gulf of Mexico exhibit, the Amazon Rainforest exhibit, and the Great Maya Reef, showcasing the unique ecosystems and inhabitants of these regions. Don't miss the opportunity to feed the stingrays or catch a glimpse of the playful sea otters during your visit.
9. City Park
City Park is a massive urban oasis encompassing over 1,300 acres of green space, recreational facilities, and cultural attractions. The park offers a wide range of activities for visitors of all ages, including the New Orleans Museum of Art, the Botanical Garden, the Carousel Gardens Amusement Park, and the picturesque Big Lake. Whether you're interested in exploring the art collections, taking a peaceful stroll through the gardens, or enjoying a round of golf, City Park has something for everyone.
10. Mardi Gras World
Mardi Gras World provides a unique behind-the-scenes look at the magic and artistry that goes into creating the elaborate floats and costumes for the city's annual Mardi Gras celebration. During your guided tour of the massive warehouses, you'll learn about the history of the event, see artists at work, and even have the opportunity to try on some festive attire. It's a must-visit attraction for anyone interested in experiencing the spirit of Mardi Gras up close.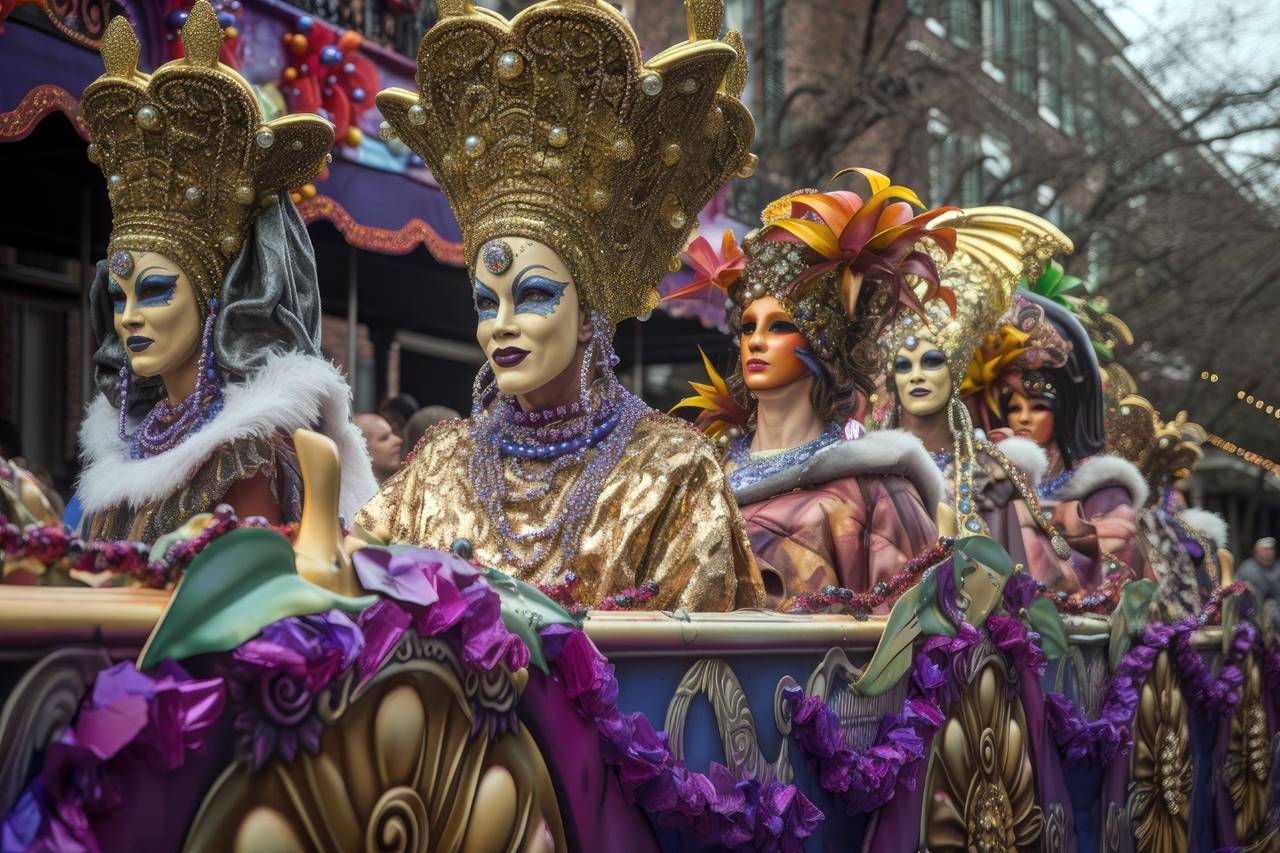 11. Magazine Street
Magazine Street is a bustling six-mile stretch of road featuring a diverse mix of shops, restaurants, bars, and galleries. This vibrant thoroughfare is the perfect place to shop for unique souvenirs, sample local cuisine, or simply soak in the atmosphere while strolling through the various neighborhoods it connects. With its eclectic mix of businesses and lively street scene, Magazine Street offers an authentic taste of New Orleans culture.
12. The Presbytère
The Presbytère, located next to St. Louis Cathedral, is a museum dedicated to the history and culture of Louisiana. The building itself is an architectural gem, originally built as a courthouse and later serving as a residence for the clergy. Today, the museum houses exhibits on topics such as Mardi Gras, Hurricane Katrina, and the Battle of New Orleans, providing visitors with a deeper understanding of the state's rich heritage and resilience.
13. The Cabildo
The Cabildo is a historic building that once served as the seat of Spanish colonial government in New Orleans. Today, it functions as a museum showcasing Louisiana history and its diverse cultural influences. Notably, the Cabildo was the site where the Louisiana Purchase was signed in 1803, marking a pivotal moment in American history. Visitors can explore the various exhibits and artifacts, including an impressive collection of portraits and decorative arts, to gain insight into the city's storied past.
14. Steamboat Natchez
Embark on a journey back in time aboard the Steamboat Natchez, one of the last authentic steam-powered paddlewheelers still in operation. As you cruise down the Mississippi River, you'll enjoy live jazz music, delicious Southern cuisine, and breathtaking views of the New Orleans skyline. The narrated cruise provides fascinating historical tidbits about the city and the river, making for an unforgettable experience that combines leisure and education.
15. Louis Armstrong Park
Dedicated to the legendary jazz musician, Louis Armstrong Park is a beautiful 32-acre green space located in the historic Treme neighborhood. The park features numerous sculptures, fountains, walking paths, and performance spaces, serving as a tribute to the city's rich musical heritage. It's also home to Congo Square, a significant site in African American history where enslaved people and free people of color would gather to socialize, dance, and play music.
16. New Orleans Museum of Art (NOMA)
Situated within the picturesque City Park, the New Orleans Museum of Art boasts an extensive collection of European and American art, as well as works from around the world. With over 40,000 pieces in its permanent collection, NOMA offers visitors a diverse and engaging artistic experience. In addition to its indoor galleries, be sure to visit the adjacent Sydney and Walda Besthoff Sculpture Garden, which features more than 60 sculptures set amidst beautiful landscaping.
17. The Ogden Museum of Southern Art
The Ogden Museum of Southern Art is a unique institution dedicated to showcasing the art and culture of the American South. The museum's collection includes works by both established and emerging artists, encompassing a wide range of mediums such as paintings, photography, pottery, and sculpture. Through its exhibitions and educational programs, the Ogden Museum seeks to promote a greater understanding and appreciation of Southern art and its diverse cultural contributions.
18. The Jazz Museum at the Old U.S. Mint
Located within the historic Old U.S. Mint building, The Jazz Museum celebrates the city's rich musical heritage and the development of jazz music. The museum features interactive exhibits, rare artifacts, and an impressive collection of instruments, including Louis Armstrong's first cornet. In addition to exploring the exhibits, visitors can attend live music performances, film screenings, and educational programs that delve deeper into the history and evolution of jazz.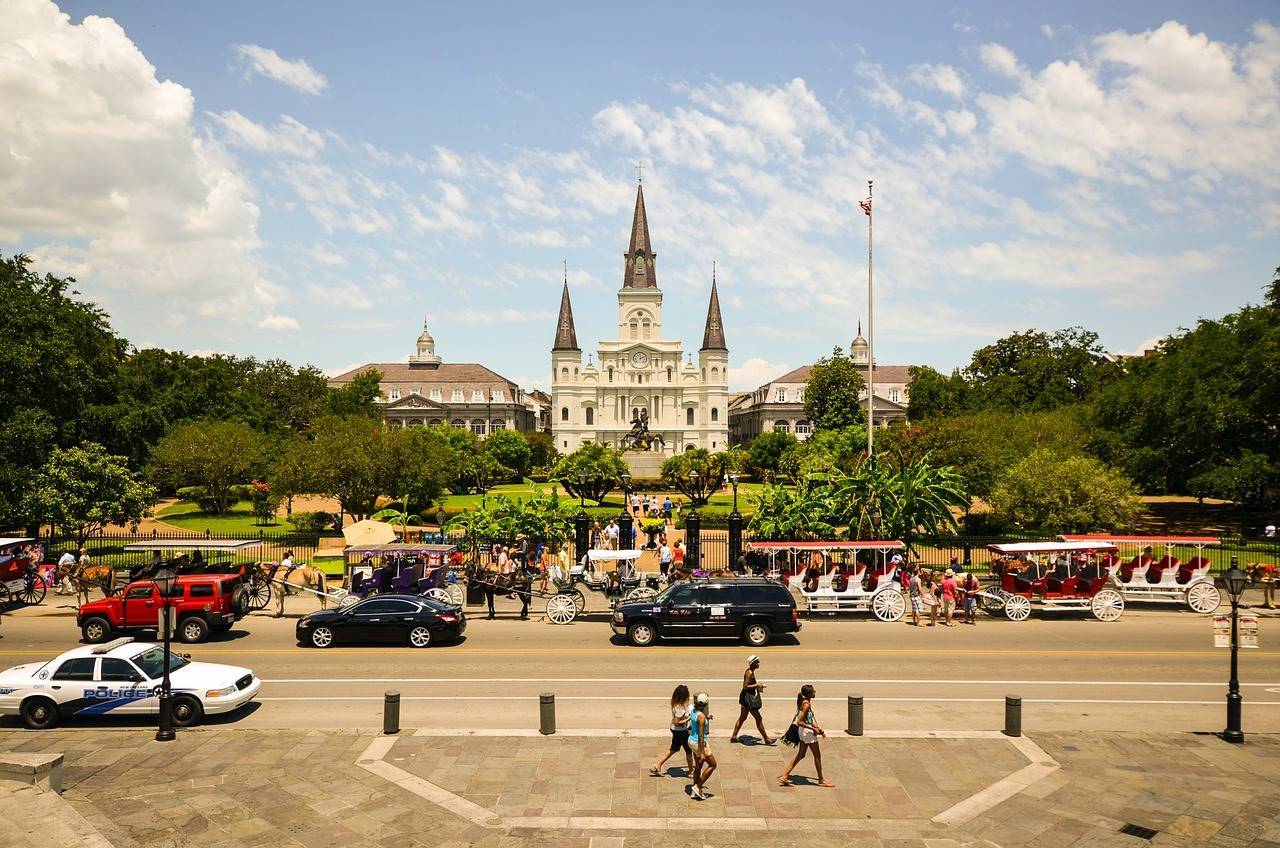 19. Audubon Zoo
Nestled in the heart of Uptown New Orleans, the Audubon Zoo is home to more than 2,000 animals representing over 250 species from around the world. The zoo's immersive habitats, such as the award-winning Louisiana Swamp Exhibit and the African Savanna, provide visitors with an up-close look at the animals in their natural environments. With its diverse array of wildlife, engaging animal presentations, and family-friendly attractions, the Audubon Zoo offers a fun and educational experience for all ages.
20. The New Orleans Pharmacy Museum
Housed in a historic French Quarter building, the New Orleans Pharmacy Museum showcases the history of pharmacy and healthcare in the United States. The museum's exhibits and artifacts include antique medical equipment, patent medicines, and a recreation of a 19th-century apothecary. Visitors can learn about the role of pharmacists in early American society, as well as the fascinating (and sometimes dangerous) remedies and treatments used in the past. The museum also delves into the history of voodoo and its influence on early New Orleans medicine, offering a unique perspective on the city's cultural heritage.
21. The Historic New Orleans Collection
The Historic New Orleans Collection is a museum and research center dedicated to preserving and sharing the history and culture of New Orleans and the Gulf South. Housed in several historic buildings in the French Quarter, the institution offers a wealth of exhibits, artifacts, and archival materials that provide insight into the region's rich heritage. Visitors can explore permanent and rotating exhibitions, attend lectures, or take a guided tour to learn more about the city's storied past.
22. Crescent Park
Crescent Park is a 20-acre urban green space that stretches along the Mississippi River, offering stunning views of the city skyline and the iconic Crescent City Connection bridge. The park features scenic walking and biking paths, picnic areas, and beautiful landscaping, making it an ideal spot for outdoor relaxation and recreation. With its easy access to the riverfront and proximity to the French Quarter, Crescent Park is a favorite among both locals and visitors alike.
23. The Voodoo Museum
The Voodoo Museum, located in the heart of the French Quarter, offers a fascinating glimpse into the mysterious world of voodoo and its often misunderstood role in New Orleans culture. The small but intriguing museum features exhibits on the history and practices of voodoo, including authentic altars, ritual objects, and artwork. Visitors can also learn about the legendary voodoo queen Marie Laveau and the enduring influence of her spiritual practices on the city.
24. Le Musée de F.P.C.
Le Musée de F.P.C., or the Free People of Color Museum, is a unique institution dedicated to preserving the history and culture of free people of color in New Orleans. Through exhibits, artifacts, and educational programming, the museum highlights the significant contributions that these individuals made to the city's development and their lasting impact on its culture. By showcasing this often overlooked aspect of New Orleans history, Le Musée de F.P.C. provides a more complete understanding of the city's diverse heritage.
25. The Backstreet Cultural Museum
The Backstreet Cultural Museum is located in the historic Treme neighborhood, the oldest African American neighborhood in the United States. This small but significant museum celebrates the rich African American culture of New Orleans through exhibits on Mardi Gras Indians, jazz funerals, and social aid and pleasure clubs. In addition to its fascinating collection of costumes, photographs, and memorabilia, the museum also hosts community events and performances, making it an important hub for local cultural preservation and celebration.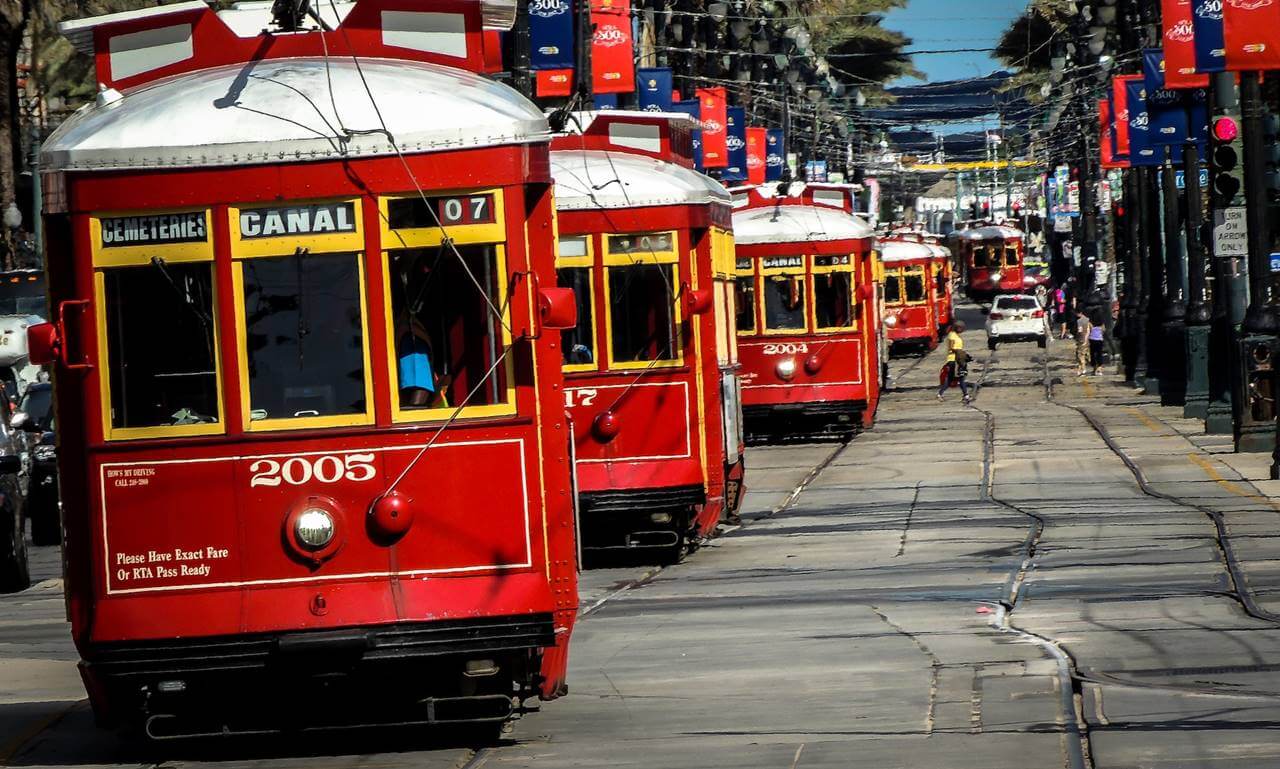 Skip the Line Tickets
Here are some other activities you can find if you plan to visit this city.

Tourist Scams in New Orleans
While New Orleans welcomes tourists, unfortunately, it also has its share of scams, many of which target unsuspecting visitors. Common scams include fake tickets or tours, overcharging for transportation services, and individuals posing as charity workers. Here are the rest for your reference.
Fake fortune tellers: Be wary of individuals offering psychic readings or tarot card readings on the street, as they may be looking to take advantage of unsuspecting tourists.
Street performers demanding tips: While many street performers are legitimate, some may be aggressive in demanding tips for their performances. If you feel uncomfortable, it's best to walk away.
Pickpocketing: As with any busy tourist destination, be aware of your surroundings and keep an eye on your belongings at all times.
Overpriced souvenirs: Some souvenir shops in popular tourist areas may charge significantly higher prices than others. It's a good idea to compare prices at different stores before making a purchase.
Unauthorized tours: Be cautious of individuals offering unofficial tours, as they may not be knowledgeable about the city or its history. Stick to reputable tour companies for a more authentic experience.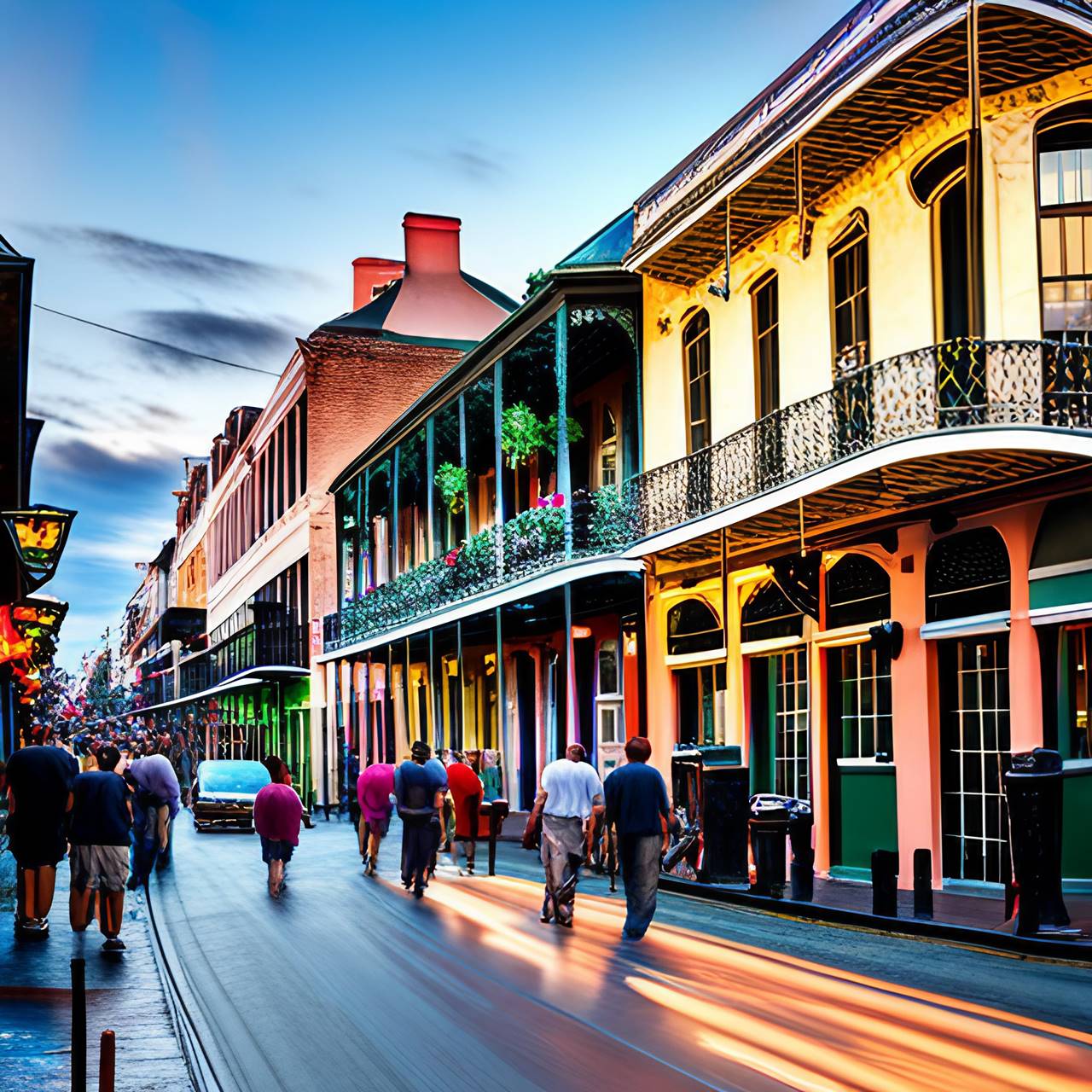 Important Reminders when Exploring New Orleans City
Stay hydrated and wear sunscreen, especially during the hot summer months.
Be mindful of your surroundings and keep an eye on your belongings at all times.
Respect local customs and traditions, particularly when visiting religious sites.
Plan your transportation in advance to avoid getting lost or wasting time. Utilize public transportation such as streetcars or buses, or consider renting a bike to get around the city.
New Orleans is known for its vibrant nightlife, but always drink responsibly and be aware of your limits. Never leave your drink unattended in bars or clubs.
If you're attending a festival or large event, be prepared for crowds and follow all safety guidelines provided by the organizers.
Be sure to try the local cuisine, but also keep in mind that some dishes may be spicy or contain ingredients you're not familiar with. Don't hesitate to ask for recommendations or inquire about ingredients if you have dietary restrictions.
When visiting the city's famous cemeteries, be respectful of the gravesites and avoid touching or climbing on the tombs.
Always carry a form of identification and a photocopy of your passport in case of emergencies.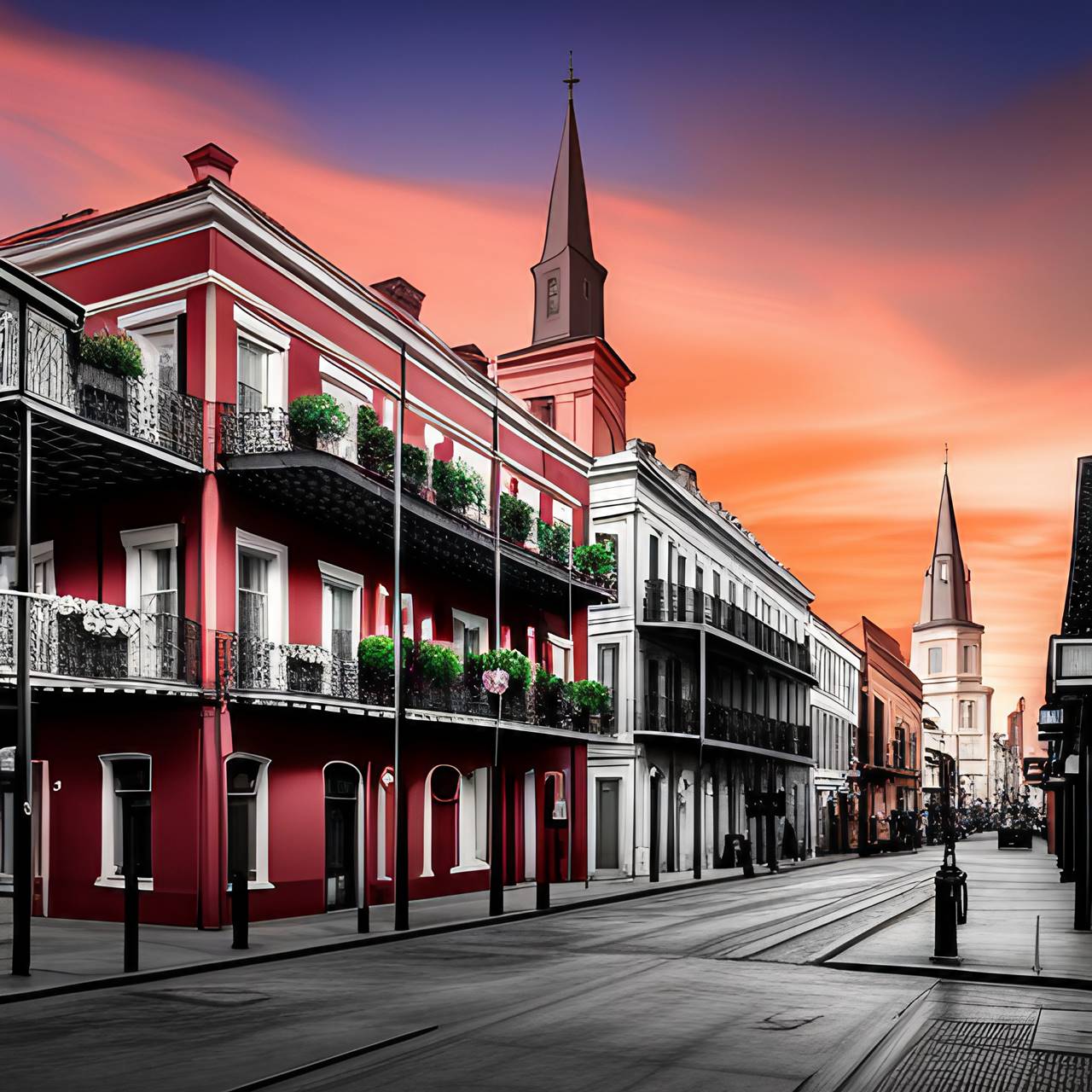 Video: Flight Attendant Vlogs about Layover in New Orleans
Check out this fun vlog from Flight Attendant in USA, Charli Edwards, about her time on a layover in New Orleans, Louisiana! She takes us through the highlights of her experience.
Here's another video by Noelle from The Daily Departure on YouTube. She's a Chicago-based flight attendant who shares her tips on making the most out of a layover in New Orleans. She takes us on a quick tour of Bourbon Street during her stay.
Frequently Asked Questions
1. Are there guided tours available in New Orleans?
Yes, there are a variety of guided tours available, including walking tours, bus tours, and even ghost tours. Many of these tours offer unique insights into the city's history and culture.
2. What is the best way to get around New Orleans?
New Orleans is a very walkable city, particularly in the French Quarter and Garden District. For longer distances, consider using public transportation such as the streetcars or buses.
3. How much should I expect to spend on food and drink in New Orleans?
The cost of food and drink in New Orleans varies widely depending on the type of establishment you visit. You can find affordable options like po'boys and gumbo at local eateries for around $10-$15, while more upscale restaurants may charge $30 or more for a main course. Be sure to try some of the city's signature dishes, such as beignets, jambalaya, and crawfish étouffée.
4. What is the best time of year to visit New Orleans?
While New Orleans is a great destination year-round, the best time to visit is generally during the spring and fall months when the weather is mild and the city is less crowded. However, if you're interested in attending one of the city's famous festivals, such as Mardi Gras or the New Orleans Jazz & Heritage Festival, you'll want to plan your trip accordingly.
5. Is it safe to walk around New Orleans at night?
As with any city, it's important to use common sense and take precautions when walking around at night. Stick to well-lit, populated areas and avoid wandering alone in unfamiliar neighborhoods. The French Quarter and other tourist areas are generally safe, but it's always a good idea to be aware of your surroundings.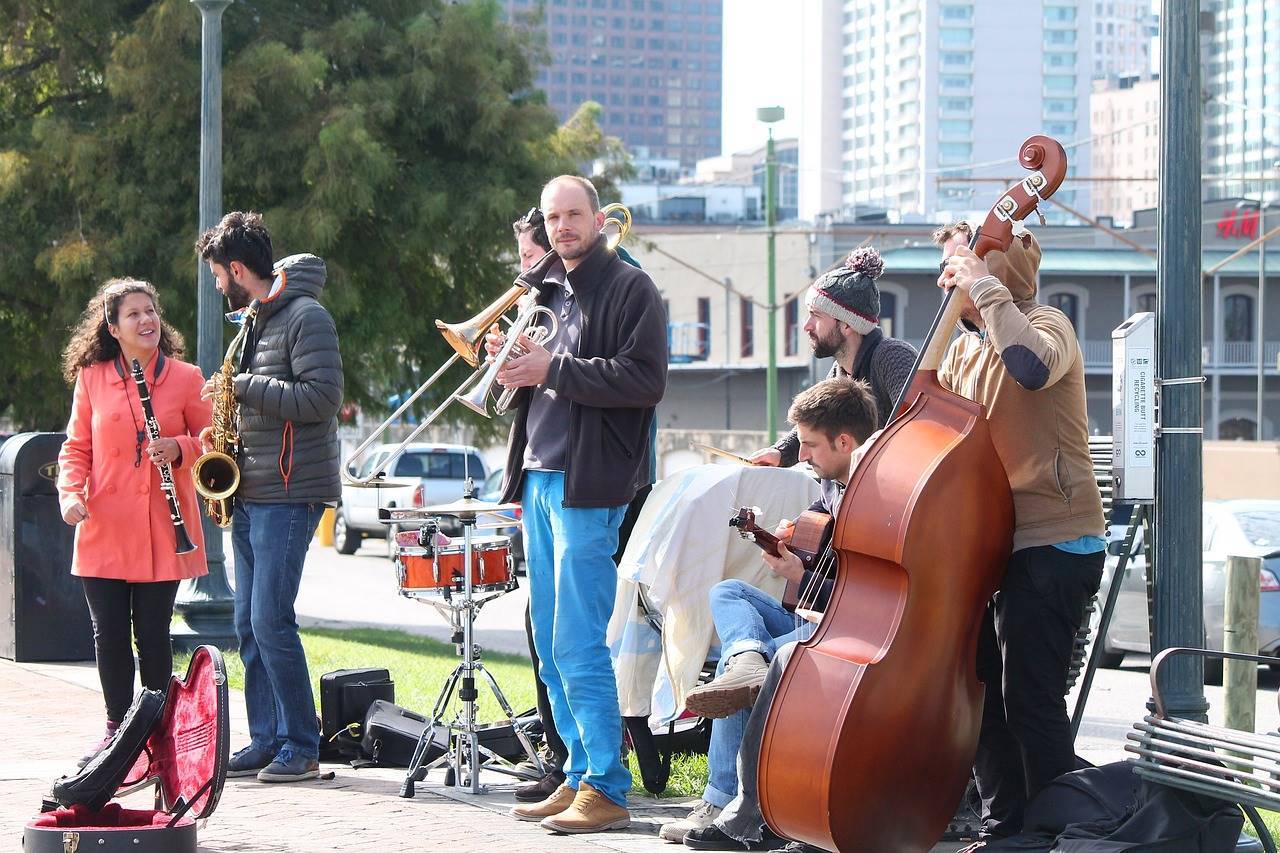 Summary
A layover in New Orleans is an opportunity to experience the city's rich history, vibrant culture, and delicious cuisine. With only 24 hours to explore, this guide will help you make the most of your time by visiting must-see attractions and hidden gems. From the lively French Quarter to the elegant Garden District, there's something for everyone in the Crescent City. Just be sure to keep an eye out for tourist scams, stay safe while exploring, and enjoy all that New Orleans has to offer.