Experience the best of Los Angeles in 24 hours with this comprehensive LAX Layover Guide
Get a taste of the city's iconic attractions, such as Universal Studios Hollywood, Hollywood Walk of Fame, Santa Monica Pier and Griffith Observatory
Visit art museums such as The Getty Center and The Broad, shop at Rodeo Drive or The Grove, and take in the stunning views from Runyon Canyon Park
Enjoy live music or a sports game at Dodger Stadium or Hollywood Bowl, explore Mexican culture at Olvera Street or Little Tokyo, and relax on the sandy shores of Malibu Beach
Look out for tourist scams like fake celebrity home tours and overly aggressive street performers demanding tips. Tips include carrying a valid form of identification and using public transportation or rideshare services.
Los Angeles, the City of Angels, is a vibrant and diverse metropolis offering a wealth of cultural, culinary, and outdoor experiences in USA. Whether you're on a layover or have a full day to explore, there's so much to see and do in this iconic city. This Los Angeles Layover Guide will help you make the most of your time, providing an itinerary packed with the best attractions, activities, and tips for an unforgettable 24 hours.
As a flight attendant, you know I like maximizing my layover destinations. Instead of just staying most of my time in the partner hotel accommodation, I tend to go out and explore places. After all, I'm in a new city and I want to experience the local culture.
Also Read: New York Layover Guide: Best Things to Do in 24 Hours
From the glitz and glamour of Hollywood to the laid-back vibes of Venice Beach, LAX has something for everyone. With its year-round sunshine, world-class dining options, and rich history, it's no wonder this city attracts millions of visitors from around the globe each year. In just 24 hours, you'll get a taste of what makes this city so special and leave with memories that will last a lifetime.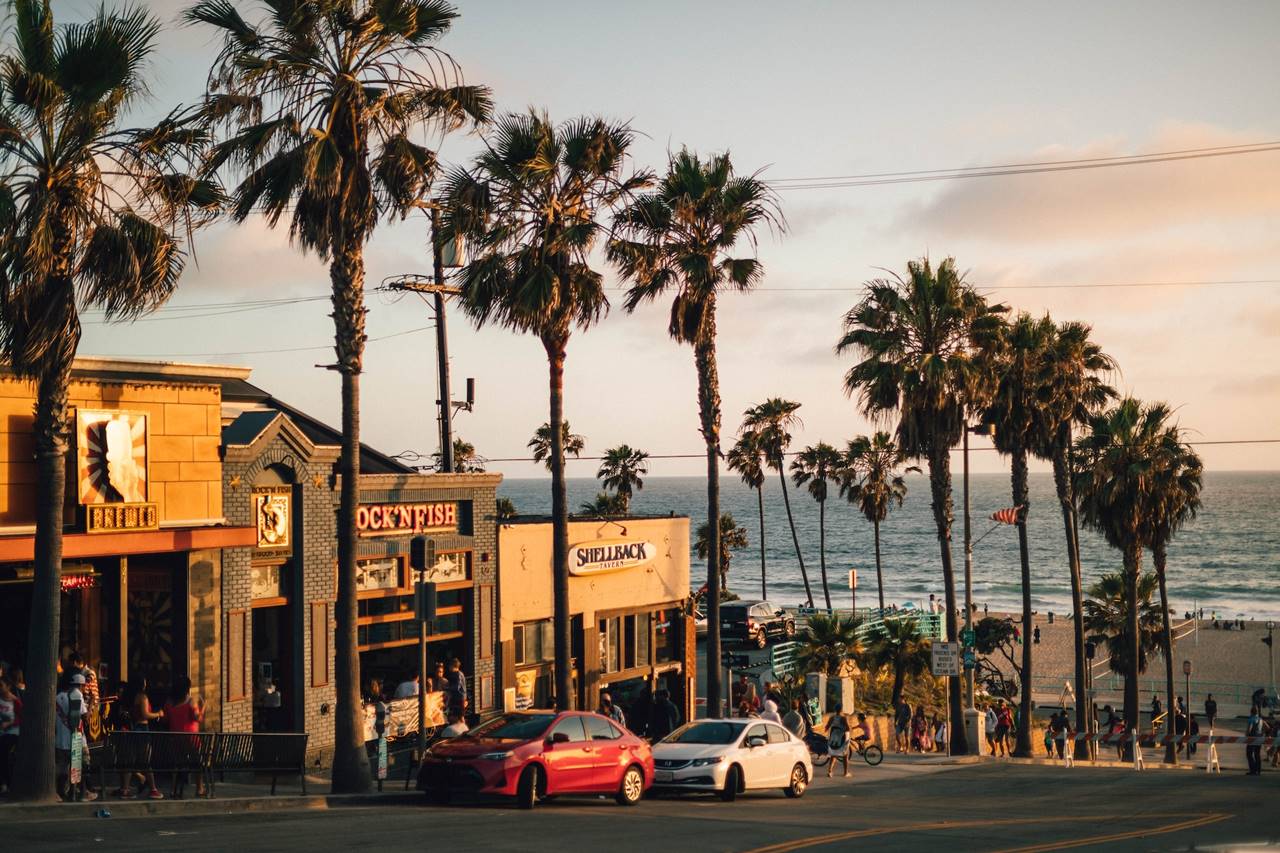 LAX Layover Guide: 24 Hours in Los Angeles Itinerary: What to See and Do
While you may not be able to complete all these stops in one go, these favorite tourist spots can easily be worked into your layover plans.
1. Universal Studios Hollywood
Experience the magic of movie-making at Universal Studios Hollywood, where you can go behind the scenes on a studio tour, enjoy thrilling rides, and immerse yourself in the world of your favorite films and TV shows.
2. Hollywood Walk of Fame
Stroll along the famous Hollywood Walk of Fame, where you'll find the stars of your favorite celebrities embedded in the sidewalk. From actors and musicians to directors and producers, this iconic attraction pays tribute to the legends of entertainment.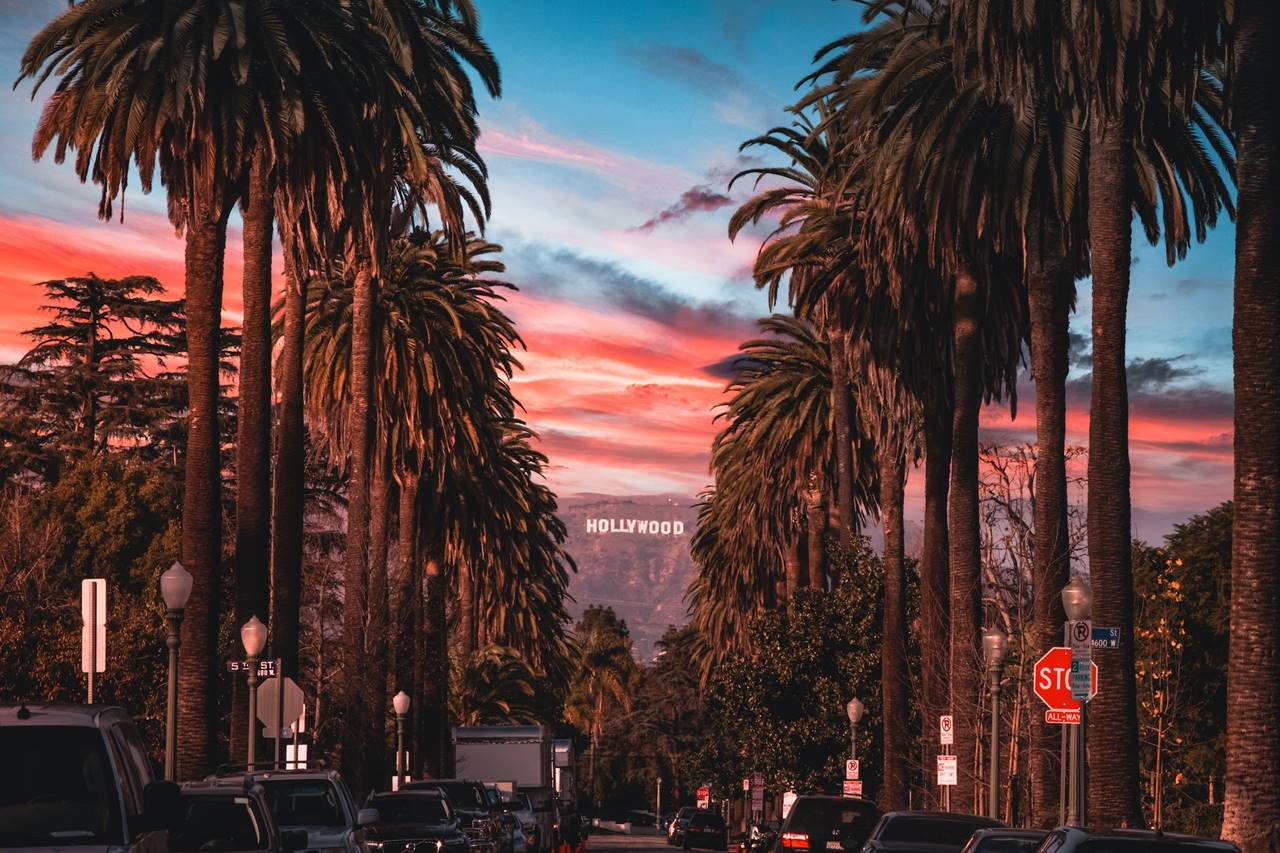 3. Santa Monica Pier
Soak up the sun and fun at the iconic Santa Monica Pier, featuring an amusement park, an aquarium, and beautiful beachfront. Take a ride on the famous Ferris wheel, enjoy the arcade, or simply relax on the sandy shores.
4. Griffith Observatory
The iconic Griffith Observatory offers stunning views of the city, the famous Hollywood sign, and the cosmos beyond. Explore fascinating exhibits on space and astronomy, and take advantage of the free public telescopes available for stargazing on clear nights.
5. The Getty Center
Marvel at an impressive collection of art and architecture at The Getty Center. Perched atop a hill with panoramic views of Los Angeles, this museum features works by renowned artists, beautiful gardens, and striking modern architecture.
6. The Original Farmers Market
Sample delicious food and shop for unique souvenirs at The Original Farmers Market, a historic market in the heart of Los Angeles. With a wide variety of food vendors, you can indulge in diverse cuisine while enjoying the lively atmosphere.
7. The Broad
Explore contemporary art at The Broad, a unique museum in downtown Los Angeles. Featuring works by some of the most influential artists of our time, this striking building is a must-visit for art enthusiasts.
8. Venice Beach Boardwalk
People-watch and soak up the eclectic atmosphere at the famous Venice Beach Boardwalk. From street performers and artists to quirky shops and delicious food, there's always something happening at this lively beachfront promenade.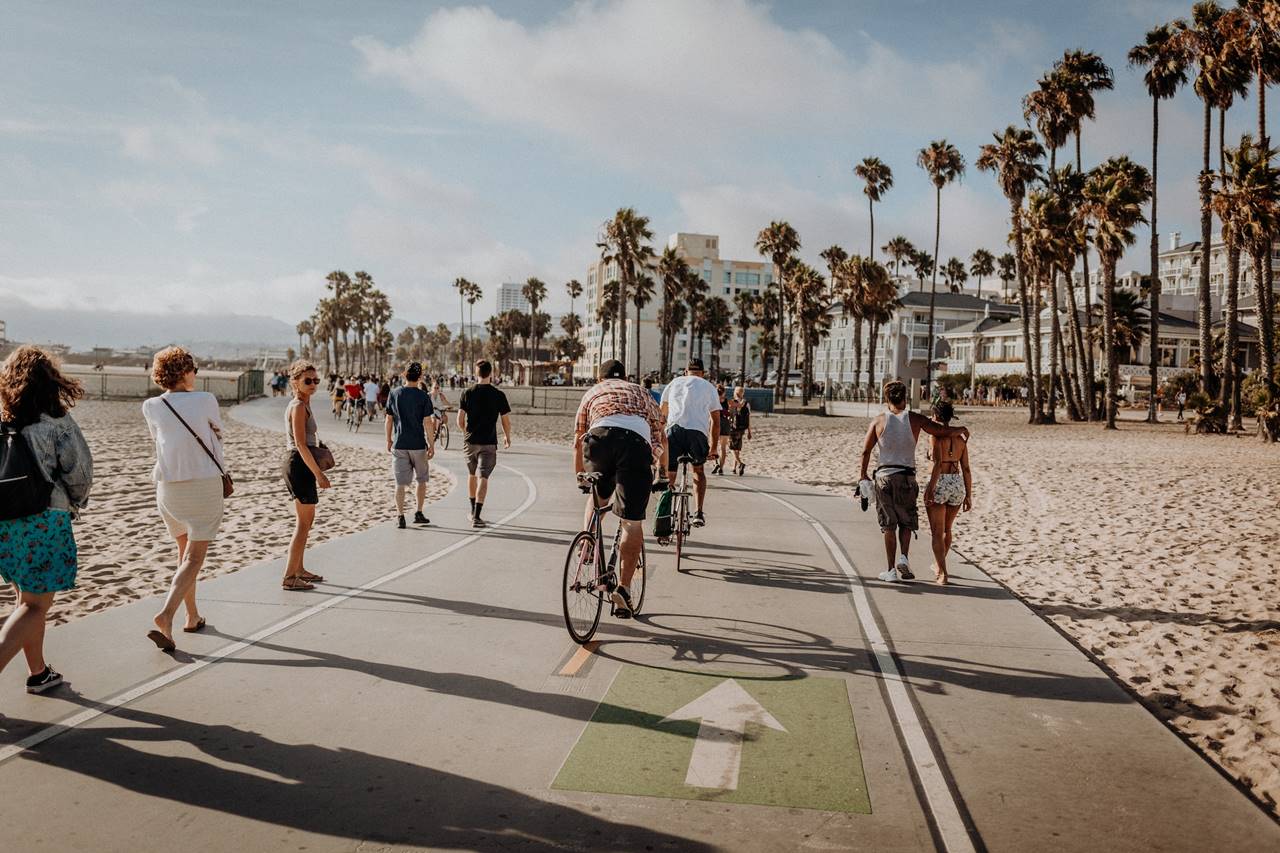 9. La Brea Tar Pits
Discover the prehistoric treasures hidden within the ancient La Brea Tar Pits, which have preserved the remains of countless plants and animals for thousands of years. Visit the museum to learn about these fascinating fossils and watch ongoing excavations.
10. Rodeo Drive
Experience the luxury and glamour of Beverly Hills while window-shopping along Rodeo Drive. This famous street is lined with high-end designer boutiques, making it a must-visit destination for fashion enthusiasts.
11. Los Angeles County Museum of Art (LACMA)
Browse an extensive collection of art spanning different cultures and time periods at LACMA, one of the largest art museums in the western United States. From ancient artifacts to modern masterpieces, there's something for everyone at this renowned institution.
12. Walt Disney Concert Hall
Admire the stunning architecture of the Walt Disney Concert Hall, an iconic concert venue designed by Frank Gehry. Home to the Los Angeles Philharmonic, this visually striking building hosts a variety of musical performances throughout the year.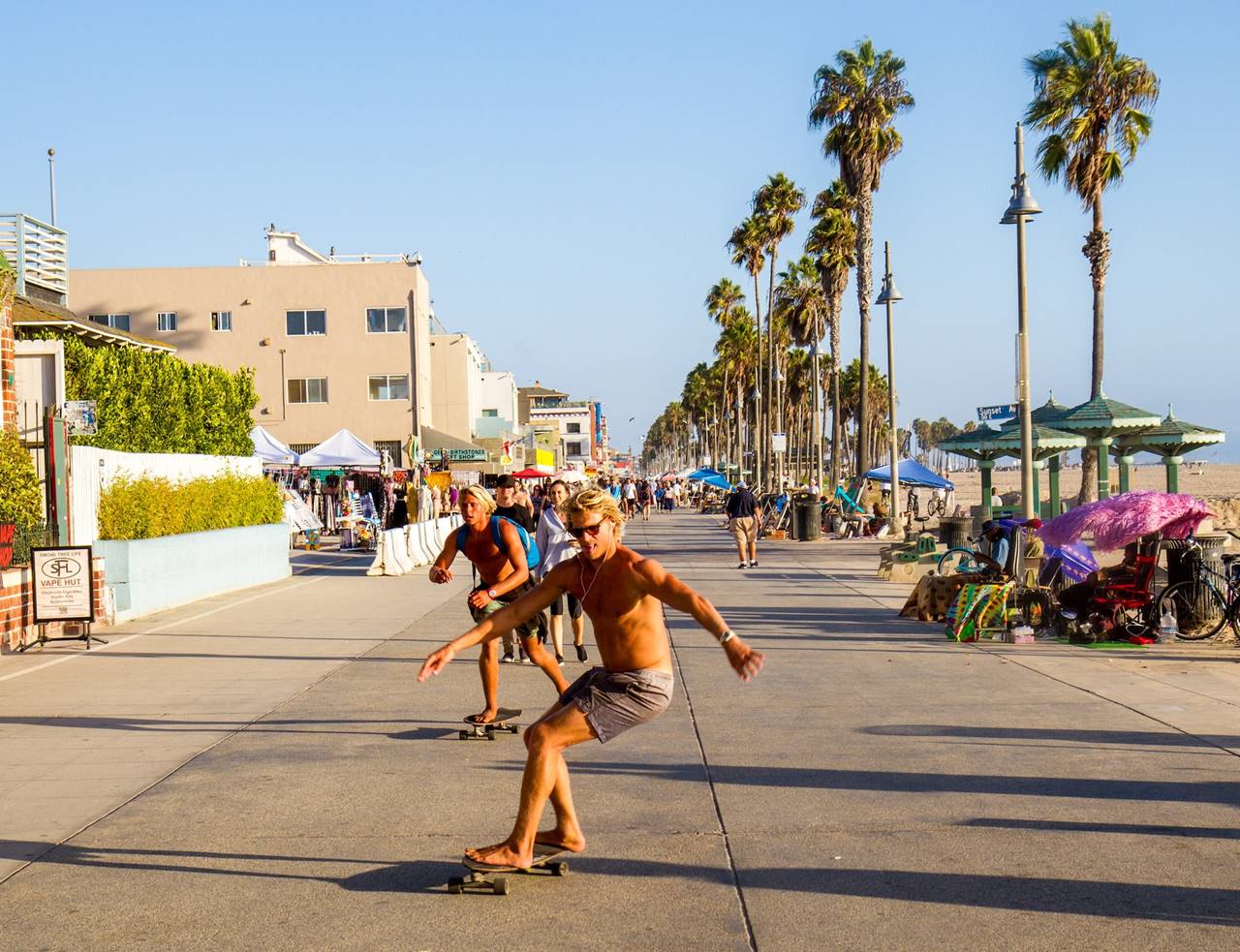 13. Olvera Street
Immerse yourself in the historic roots of Los Angeles at Olvera Street, a lively Mexican marketplace. Shop for colorful souvenirs, sample delicious cuisine, and enjoy the festive atmosphere at this vibrant cultural destination.
14. Runyon Canyon Park
Hike the trails and enjoy panoramic views of the city at Runyon Canyon Park, a popular urban park just minutes from Hollywood. With a variety of trail options, this park offers a refreshing escape from the bustling city below.
15. Hollywood Bowl
Catch a live performance at the iconic Hollywood Bowl, an outdoor amphitheater nestled in the Hollywood Hills. This historic venue hosts a variety of concerts and events throughout the year, making it a must-visit for music lovers.
16. The Grove
Shop, dine, and catch a movie at The Grove, a popular outdoor mall in the heart of Los Angeles. With its charming atmosphere and wide variety of shops and restaurants, this destination is perfect for a leisurely afternoon.
17. Natural History Museum of Los Angeles
Explore the wonders of the natural world at the Natural History Museum of Los Angeles. With exhibits on everything from dinosaurs and mammals to gems and minerals, this comprehensive museum offers a fascinating journey through time.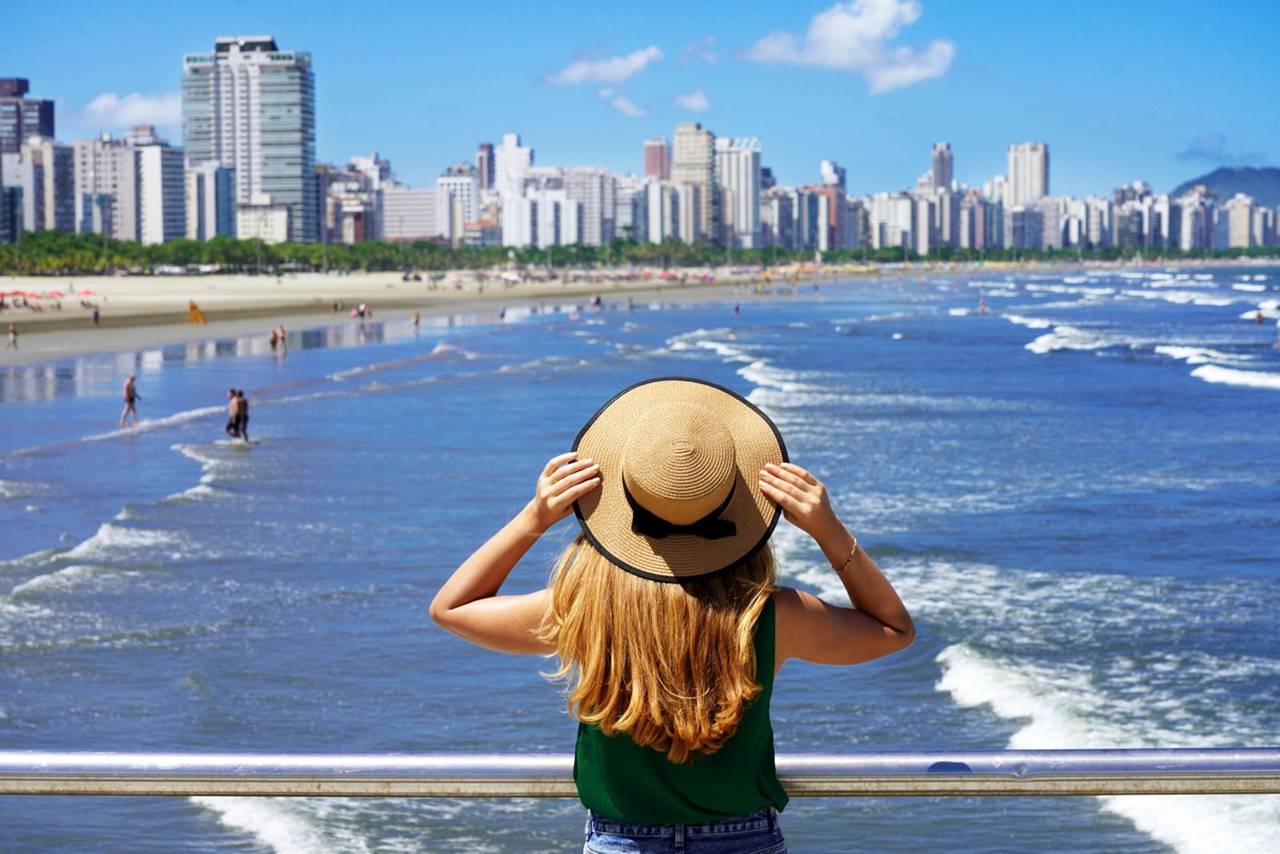 18. California Science Center
Get hands-on with interactive exhibits and see the Space Shuttle Endeavour at the California Science Center. This family-friendly attraction offers a variety of engaging displays that make learning about science fun and accessible for all ages.
19. Dodger Stadium
Cheer on the Los Angeles Dodgers at a baseball game or take a stadium tour at Dodger Stadium. With its rich history and beautiful views of downtown LA, this iconic venue is a must-visit for sports fans.
20. TCL Chinese Theatre
Take in the history and grandeur of TCL Chinese Theatre, a famous movie palace that has hosted countless Hollywood premieres. See the handprints and footprints of legendary stars in the forecourt, and catch a film in the historic auditorium.
21. Grand Central Market
Taste the flavors of Los Angeles at Grand Central Market, a bustling food hall in downtown LA. With a wide variety of vendors serving up dishes from around the world, this culinary destination offers something for every palate.
22. Malibu Beach
Relax on the beautiful sandy shores of Malibu Beach, a popular destination for locals and visitors alike. Enjoy the scenic coastline, splash in the waves, or explore the nearby shops and restaurants.
23. Museum of Contemporary Art (MOCA)
Visit MOCA to experience innovative and thought-provoking modern art. This cutting-edge museum features works by influential artists, as well as rotating exhibits that showcase the latest trends in contemporary art.
24. Little Tokyo
Explore the shops, restaurants, and cultural attractions in Little Tokyo, a vibrant Japanese neighborhood in downtown Los Angeles. From sushi and ramen to karaoke and anime, there's plenty to see and do in this lively district.
25. Arts District
Discover the street art, galleries, and trendy dining options in the revitalized Arts District of Los Angeles. Once an industrial area, this neighborhood has transformed into a hub of creativity and culture.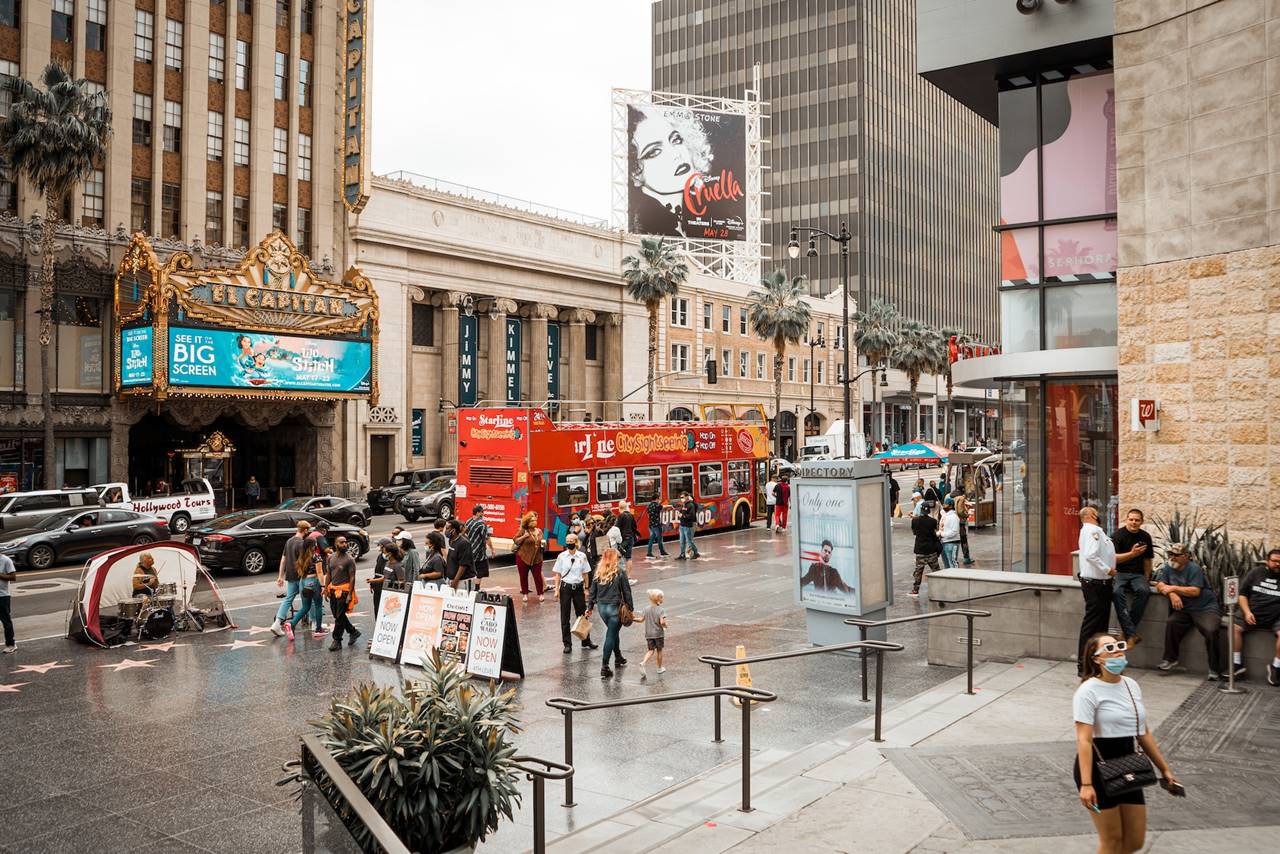 Skip the Line Tickets and Tours of LA
Book some skip-the-line tours for LAX city here:
Itinerary Sample
If you still need a bit of help, here's a sample itinerary that takes you through some of the best attractions in Los Angeles even for just one day:
In Los Angeles, sunshine is the vibe! Go for a walk along Venice Beach or Santa Monica Pier and take in the sights, smells, and sounds of these iconic spots. If you're looking for something more active, rent a bike and explore some of the nearby neighborhoods like Malibu or Hollywood.
If you're into shopping, be sure to visit Rodeo Drive or The Grove – two upscale malls with designer stores and chic boutiques. And don't forget to sample some delicious food – try out classic American fare at Roscoe's Chicken & Waffles or get your fill of tacos from one of LA's many taco trucks.
Once the sun begins to set, take a drive to the Hollywood Hills and watch the city lights twinkle below. Consider taking in a show at one of LA's famed theaters – The El Rey or The Wiltern are popular choices – or check out some live music at the Troubadour or Hotel Cafe.
No matter what you choose to do on your layover, you're sure to have an amazing time! With this Los Angeles Layover Guide, make sure you make the most of your 24 hours in the City of Angels. Enjoy!
Tourist Scams in Los Angeles
Fake celebrity home tours: Some tour operators may offer tours of celebrity homes but take you to incorrect locations or houses that have no association with stars.
Street performers demanding tips: While many street performers genuinely entertain for tips, some may aggressively demand payment after posing for photos or performing unsolicited acts.
Parking scams: Be cautious of individuals offering cheap parking near popular attractions. They may not be authorized to collect fees and your car could be towed or ticketed.
Ticket scalping: Avoid purchasing tickets for events or attractions from unauthorized sellers, as they may be counterfeit or invalid.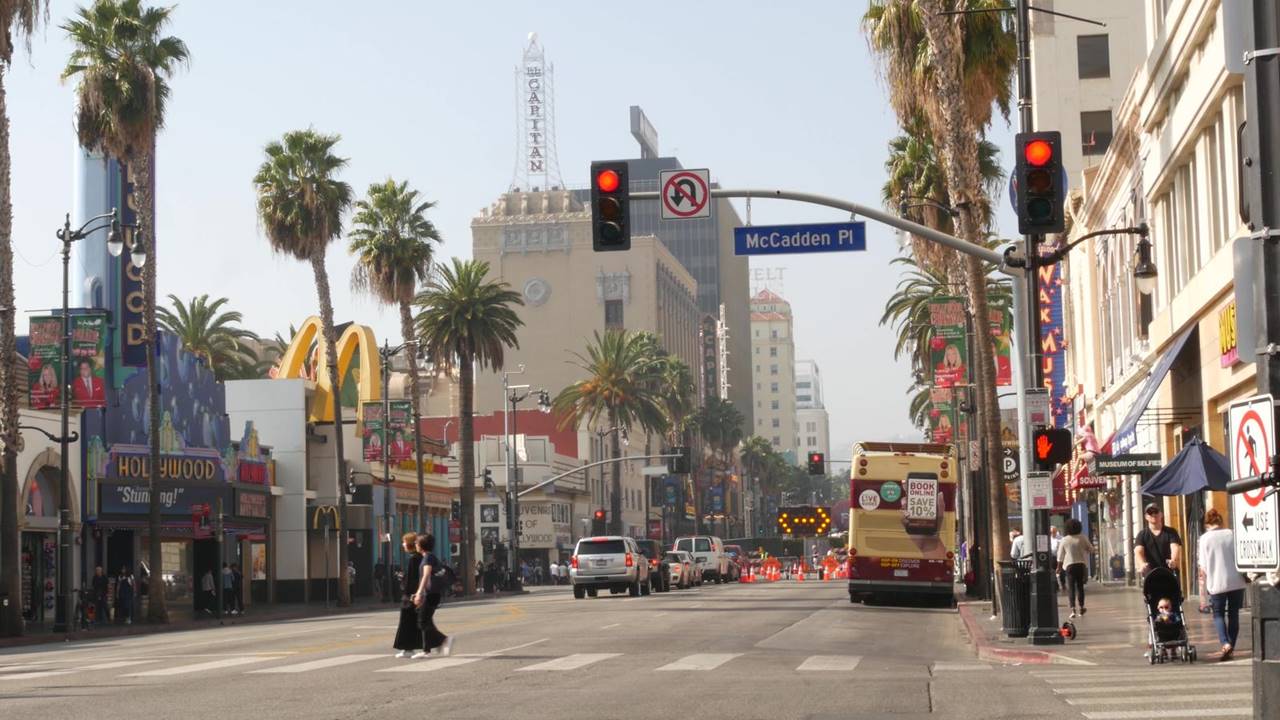 Tips When Visiting LA for a Quick Layover
So here are my top tips for making the most of your layover in Los Angeles:
1. Get a good meal – Whether it's food truck tacos, a gourmet burger, or Hollywood's hottest restaurant, you can find some delicious eats in LA that will make your 24 hours memorable.
2. Take a tour – See the best of LA in just one day with the Hop-On Hop-Off bus tours—they cover all the must-see attractions and even offer audio guides so you don't miss anything!
3. Explore the iconic areas – From Beverly Hills to Venice Beach and Santa Monica Pier. With so much to see and do, there are some pretty famous spots that will give you an amazing taste of the City of Angels.
4. Get some Vitamin D – Whether it's a stroll on the beach or just relaxing in one of LA's many parks, take time to get some sun and enjoy the beautiful weather. Don't forget the sunscreen!
5. Visit a museum – There are hundreds of fascinating museums throughout Los Angeles, so even if you only have 24 hours, you can still learn something new about this incredible city.
6. Go shopping or treat yourself – From designer stores to quirky boutiques, there is something for everyone in LA's vast shopping scene—so why not pick up a souvenir or treat yourself?
7. Catch an event – Music venues, comedy clubs, sports games— always something going on in Los Angeles that you can catch while you're in town.
8. Grab a drink – Whether it's a craft beer or a unique cocktail, enjoy some of the best drinks in the city at one of LA's many bars and clubs.
9. Catch up with old friends – If time allows, meet up with any old friends who live locally—it's the perfect opportunity to reconnect!
10. See the stars – Lining Hollywood Boulevard are the famous stars of actors, musicians and other public figures who have made their mark on this iconic city—so make sure you check them out!
Important Reminders when Exploring Los Angeles City
Stay hydrated and wear sunscreen, as the California sun can be intense.
Use public transportation or rideshare services to avoid traffic and parking difficulties.
Keep personal belongings secure and be aware of your surroundings in crowded areas.
Respect local customs and etiquette, including tipping service staff at restaurants and bars.
Carry a valid form of identification at all times.
Here's a video of a cabin crew sharing her experience of a layover in Los Angeles, California. Watch to get an insight into the city and all it has to offer.
Check out this other video by another cabin crew member from Canada, Michelle Angela, as she details how she spends 18 hours of her layover in LAX! She gives us a tour of her hotel room and shares her favorite places to visit in the city.
Frequently Asked Question
1. What is the best way to get around Los Angeles?
Public transportation, including buses and the Metro, is available, but using rideshare services like Uber or Lyft can be more convenient for getting to specific attractions.
2. How much should I tip in restaurants and bars?
A standard tip is 15-20% of the total bill, depending on the quality of service.
3. Can I visit Los Angeles beaches for free?
Yes, most public beaches in Los Angeles are free to access, but you may need to pay for parking or beach amenities.
4. Is it safe to walk around Los Angeles at night?
While many areas of Los Angeles are safe, it's best to stay in well-lit, populated areas and be aware of your surroundings.
5. Are there any free attractions in Los Angeles?
Yes, some attractions, such as the Hollywood Walk of Fame and the Getty Center are free to visit. Others such as the Griffith Observatory or The Broad offer discounted admission on certain days.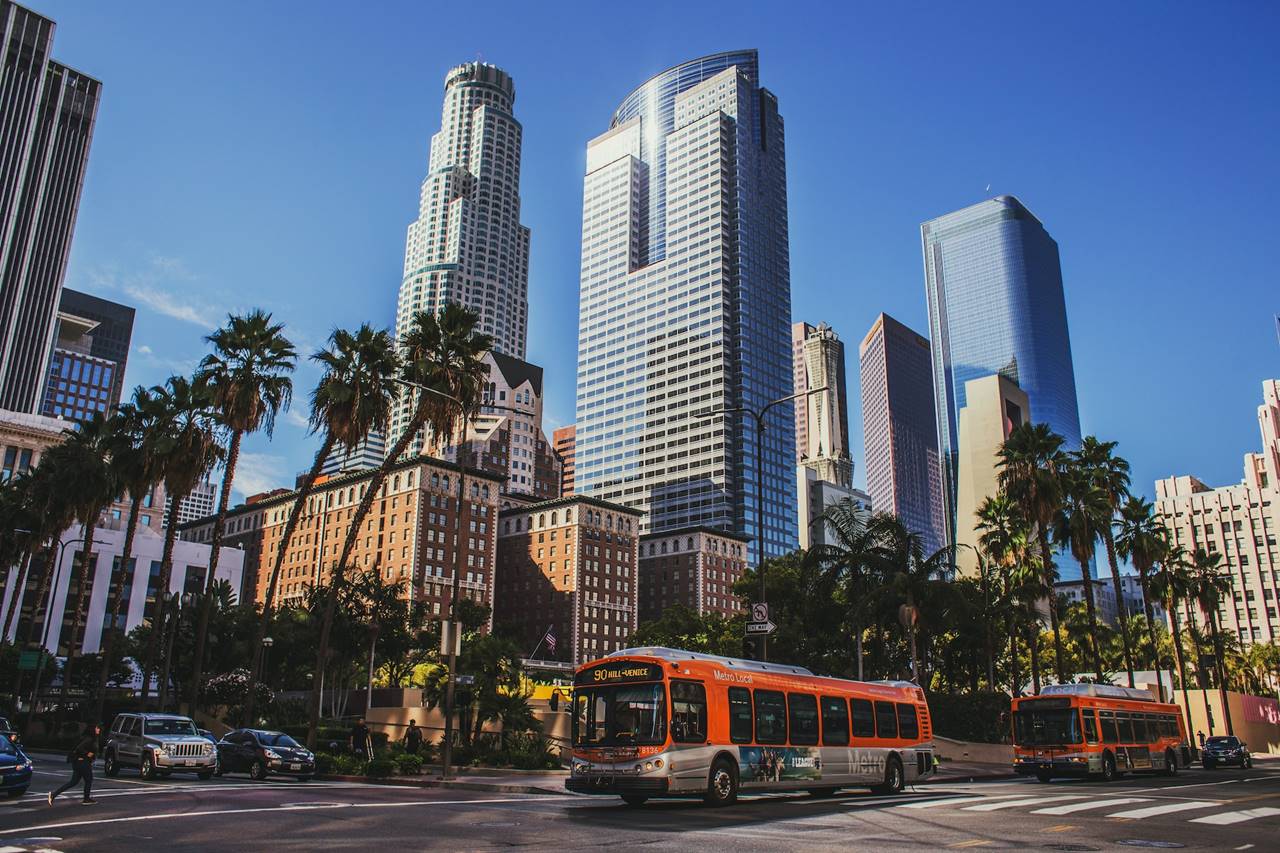 Summary
In just 24 hours, you can experience the best that Los Angeles has to offer, from iconic landmarks to beautiful beaches and world-class dining. This LAX Layover Guide provides a comprehensive itinerary to help you make the most of your time in the City of Angels.
With careful planning and a sense of adventure, you'll create lasting memories during your Los Angeles layover.