If you want to work as a flight attendant for Porter Airlines, there are a few requirements you'll need to meet. First, you must be at least 21 years of age and have a high school diploma or equivalent. You'll also need to have a valid passport and the ability to swim unassisted. In addition, you must be able to pass a background check and a drug test. If you meet all of these requirements, you'll be well on your way to becoming a Porter flight attendant.
Also Read: Athens Layover Guide: Best Things to Do in 24 Hours
Porter Airlines is a regional airline based in Billy Bishop, Toronto City. They offer great destinations anywhere in Canada and the U.S. and they are committed to effortless travel, onboard service, and amenities that enhance the journey and experience of its passengers. The airline started short-haul flying in 2006 and is committed to speed, convenience, and service. In addition, they aim to provide the best and safe experience for everyone. Health and safety have been their top priority and they always strive for the best to achieve them.
Flight attendants at Porter Airlines are essential to the company as they are the core of giving the best flying experience to the passengers. They are committed to working efficiently with hospitality aligned with the airlines' set standards.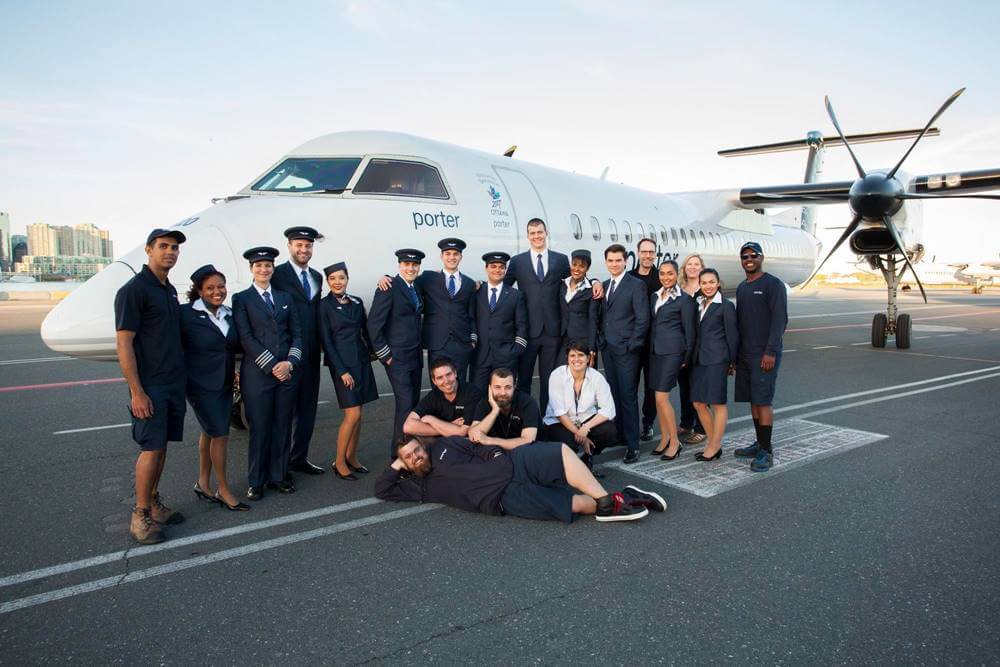 List of Requirements and Qualifications to become a Porter Airlines Cabin Crew
Porter Airlines is an equal opportunity employer committed to respecting and representing the diverse communities they serve. To become a flight attendant in this airline, interested individuals must meet the following requirements and qualifications:
Applicants must be at least 19 years old at the time of employment.
Applicants must also be high school graduates.
Applicants must be fluent in English. Fluency in other languages such as French is an asset.
Applicants are required to have a minimum of 4 years of previous experience working with the public through customer service.
They must also hold a current and valid Canadian passport or a legitimate International passport with US Crewmember Visa (C1-D).
They must also have the ability to obtain a Restricted Area Identity Card (RAIC) and complete the company screening process.
Applicants must also be able to reach the airport 2 hours after callout.
Applicants must also complete a 5-week –full-time training program.
They must also be able to work flexible hours and schedules including weekends and holidays.
Mandatory Covid-19 vaccination is also required.
As a Porter Airlines flight attendant, you have the responsibility and duty to effortlessly deliver friendly and attentive service to maintain passenger comfort. In addition, you must also tactfully manage unforeseen operational and passenger situations and actively monitor the general condition of the aircraft cabin and adjust accordingly to maintain passenger safety and improve the passenger experience.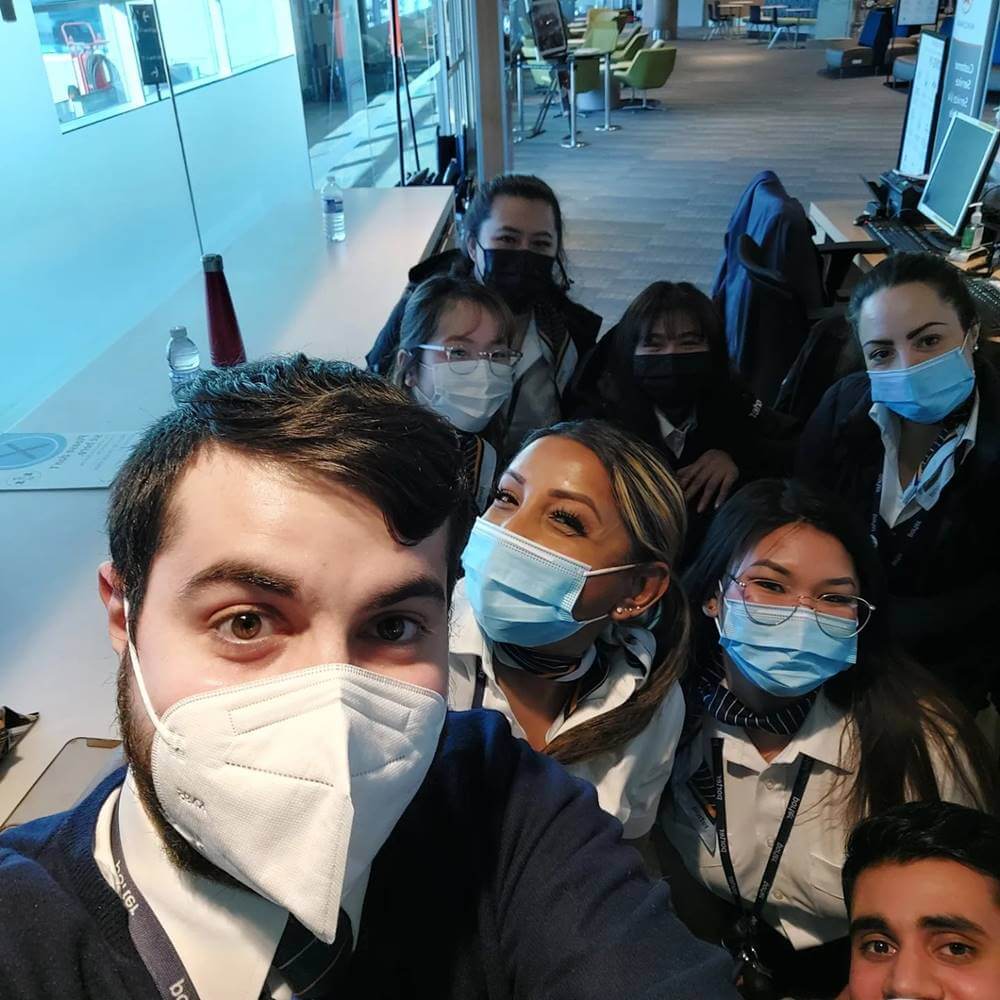 Application Process
Becoming a flight attendant at Porter Airlines is simple and one clicks away. You may refer to and follow the guide below to complete your application process.
Step 1: Go to their official website. – https://www.flyporter.com/en/
Step 2: Find and click the "Careers" page.
Step 3: Browse the available position for flight attendants and choose your preferred location.
Step 4: Read the qualifications and requirements, as well as the duties and responsibilities, and assess yourself if you have met all those prerequisites.
Step 5: If you met all those requirements and qualifications, fill out the application form and submit your application.
Salary & Benefits
Porter Airlines offers competitive salaries and benefits for their flight attendants. As Canada's top-rated airline, they recognize its employees as drivers of the company's success. They offer and give their employees access to great perks and benefits, like health coverage, profit sharing, and their Staff Travel program.
The airlines' flight attendants also receive and earn an hourly salary of C$37 and an annual average of about C$56,000 which includes some travel perks such as vacation and paid time off, employee discounts, health and dental benefits, and more.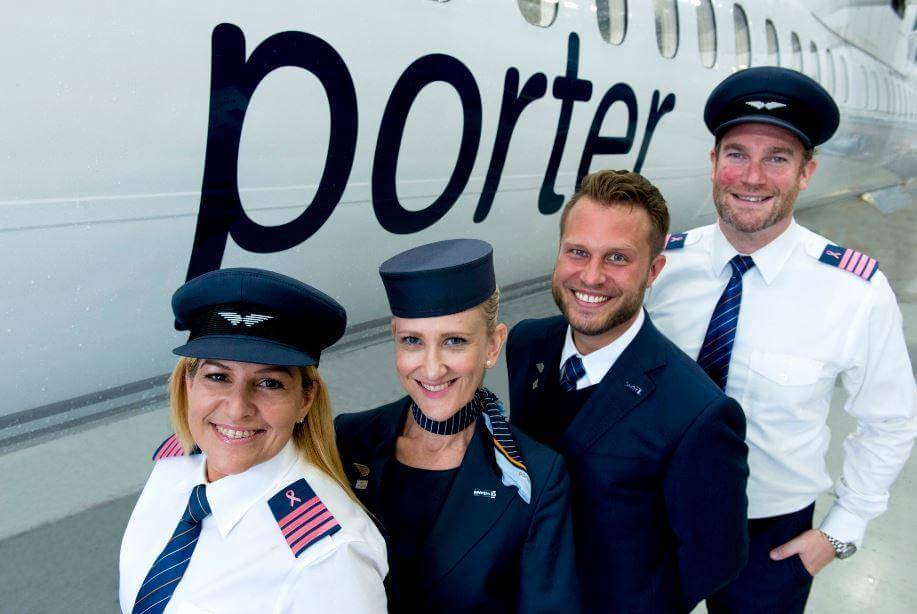 Video: Trip Report: Flying with Porter Airlines
This video shows the facility and amenities inside Porter's airport. The vlogger also discussed a brief history of Porter Airlines and its fleets. He also shared his experience of booking tickets online which he describes as fast and easy. Security checks here, according to him are also super quick. Here, he also showed the features of the airport inside.
This video is very helpful to passengers and could be used as a guide to familiarize oneself with the airport. This is also insightful and very informative to aspiring individuals who want to become part of the airline.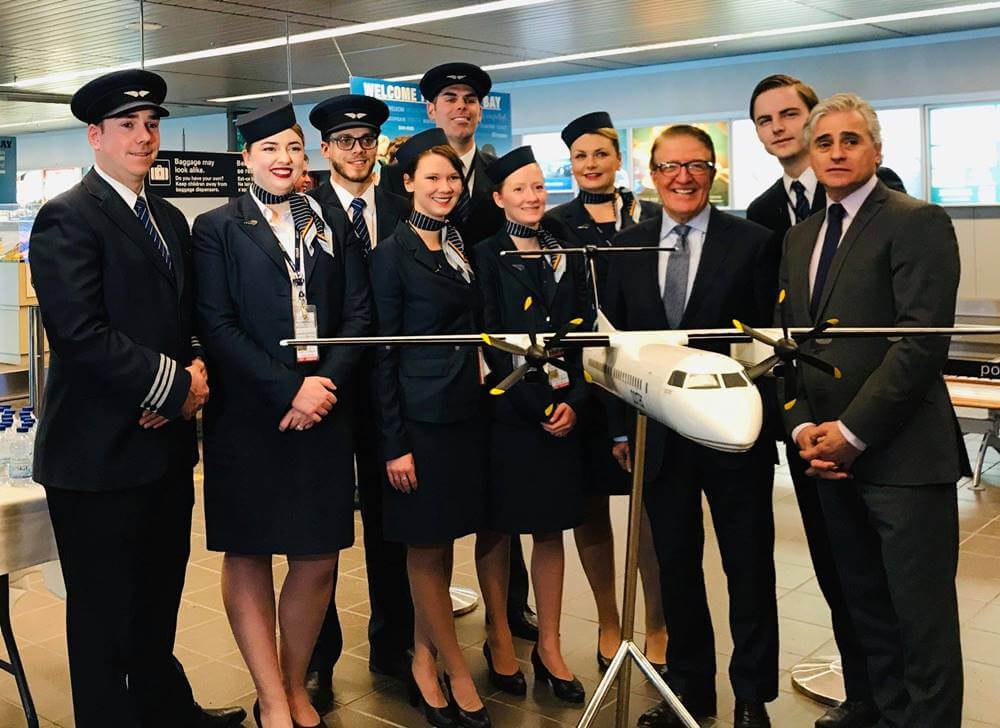 Photos: Porter Airlines Cabin Crew Uniforms
Check out these pictures of Porter Airlines crew so you can see what they look like in uniforms:
Frequently Asked Questions
The following are some of the common questions asked about this airline:
1. How old do you have to be to become a Porter Airlines flight attendant?
You must be at least 19 years old at the time of employment.
2. How long is training?
It is a full-time training that usually lasts for 5 weeks approximately.
3. What type of personality is best suited for a career as a Porter Airlines flight attendant?
You must have good customer service skills. You must also be patient and hospitable towards the customers.
4. What are the benefits of being a Porter Airlines flight attendant?
The airline offers a competitive salary and benefits such as paid time off, travel perks and discounts, and more.
5. How much experience do Porter Airlines require to apply as flight attendants?
Before applying, the airline requires the interested applicants to have a minimum of 4-year customer service experience with the public.
6. Do I have to speak multiple languages?
It is not required but being bilingual is an asset to the company.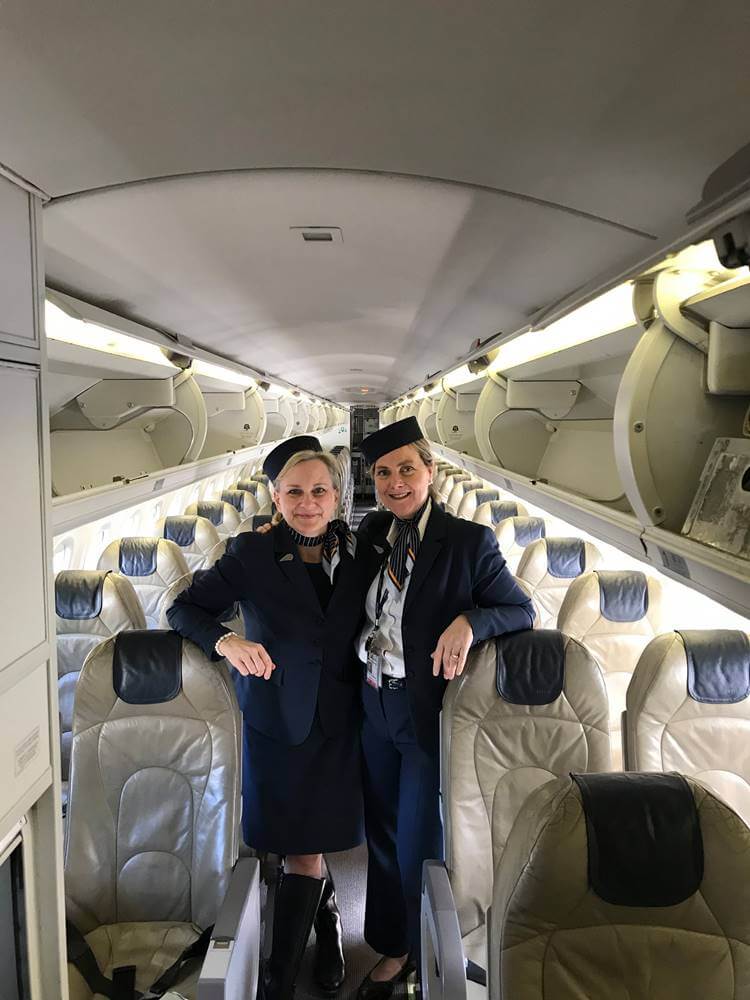 Summary
Porter Airlines is a great choice for those looking for a career as a flight attendant. The airline has many benefits, including a good salary and benefits package, and the opportunity to travel to some of the most popular destinations in Canada. The airline also has a reputation for being one of the most professional and customer-oriented airlines in the country. They are known for their high-quality service and exceptional customer care, and flight attendants play a huge role in delivering this unique experience.
The requirements and qualifications are not very difficult to meet, and the company provides good training for its employees. If you have a passion for customer service, are comfortable working in a fast-paced environment, and can think on your feet, then this may be the perfect job for you.
There are several requirements that all applicants must meet, including being at least 19 years of age, having a high school diploma or equivalent, holding a valid passport, and being able to pass a background check. There is also a physical assessment that all candidates must complete. If you are interested in applying for this position and you feel you have the qualities of a cabin crew, please visit Porter Airlines' official website.