Hawaiian Airlines is accepting applications for flight attendants. There are a few requirements that applicants must meet in order to be considered for the position. First, applicants must be at least 21 years of age and have a high school diploma or equivalent. Additionally, they must be able to pass a background check and a pre-employment drug test. Those who meet all of the requirements and are interested in applying can do so online.
Also Read: How to Answer: Why Do You Want to Work for our Airline?
Hawaiian Airlines is an equal opportunity employer and offers a competitive salary and benefits package. Flight attendants who are hired will receive training in customer service, safety procedures, and emergency procedures. They will also have the opportunity to learn about the history and culture of Hawaii through the airline's orientation program.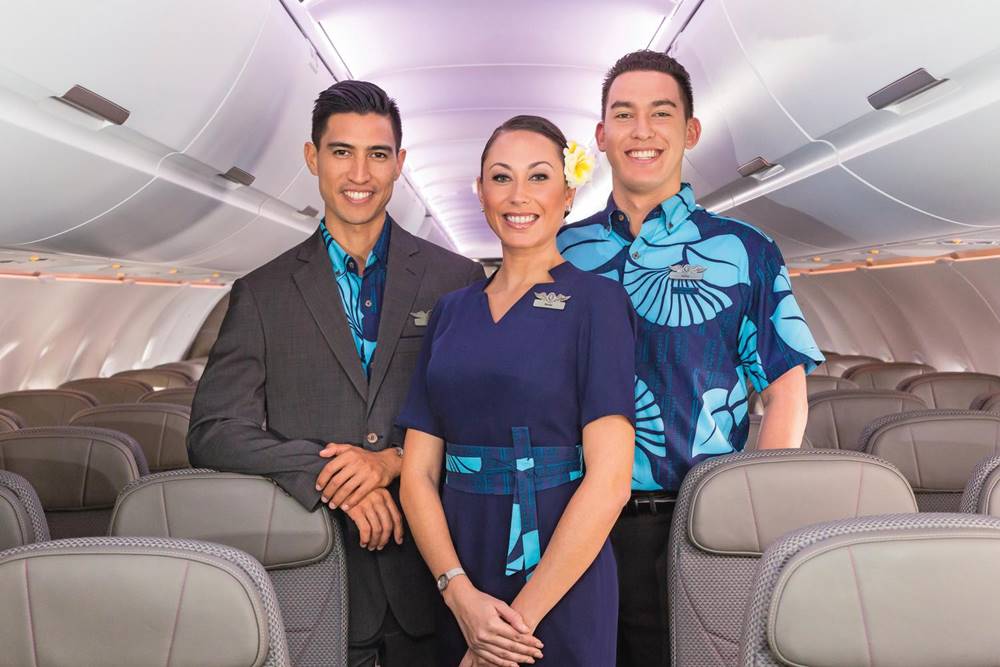 The best part about being a flight attendant is the ability to travel to the most beautiful and exotic places in the world. One airline that caters to such places is Hawaiian Airlines. It is the flag carrier of the state of Hawaii and the tenth largest commercial airline in the United States.
Hawaiian Airlines is based in Honolulu, Hawaii. They operate flights to parts of Asia, Australia, French Polynesia, American Samoa, New Zealand, and mainland U.S. If you want to apply as a flight attendant, those who are able to speak other languages may have an edge. Some of those languages are English, Japanese, Korean, French and Samoan.
List of Requirements and Qualifications to become a Hawaiian Airlines Flight Attendant
The job of being a flight attendant is more demanding than ever. This is why applicants need to be physically and, perhaps more importantly, psychologically capable of handling the pressure that comes with the job. That job is to keep guests safe during the flight, as well as assist them in the event of an emergency. Of course, doing these with grace and poise under pressure is of utmost importance.
There are also requirements that need to be met:
Applicants must be at least  21 years old.
You must be a High School Graduate, or GED equivalent (college degree is preferred).
Proficient in written and spoken English.
You must have a vertical reach of 82 inches.
You must have a valid passport and be able to secure visas from all destination countries where Hawaiian Airlines operates.
You must have excellent customer service and conflict resolution skills.
You are able to live in Hawaii or within the continental U.S.
You must pass all the pre-employment medical tests including a drug test and tuberculosis (TB) test.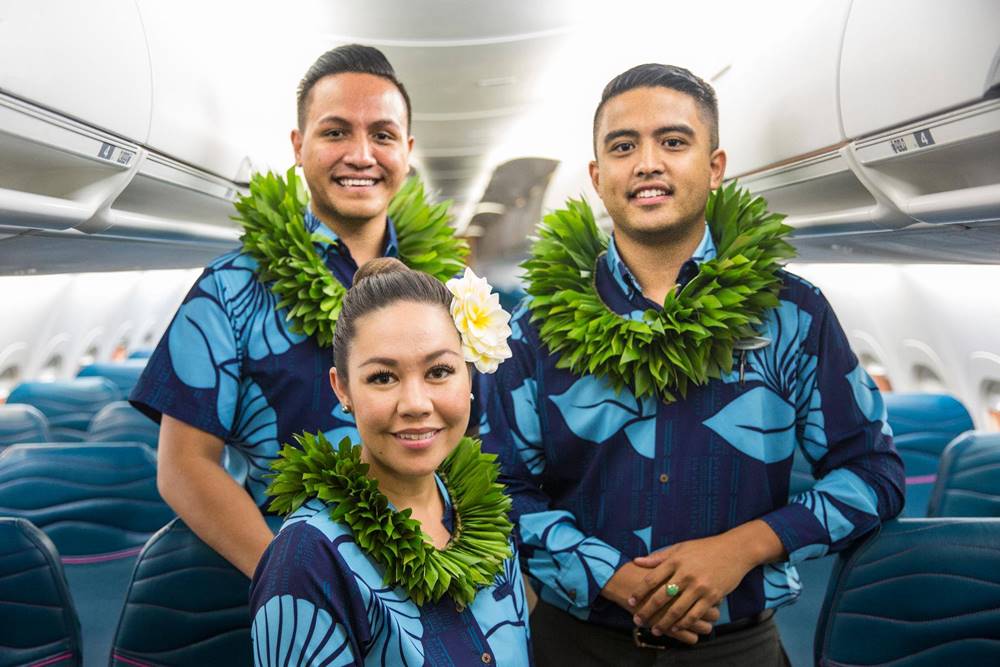 Application Process
Here is an overview of the application process to become a cabin crew member of Hawaiian Airlines:
Step 1: Registration
Log on to https://www.hawaiianairlines.com/careers
Click on "Explore Current Openings" and look for the Flight Attendant opening. You will be required to create an account where you can upload your resume/CV and other required documents.
Step 2: Video Panel Interview
You will receive an invitation to a 60-minute panel interview which will be done online. Details will be sent to you via email.
Step 3: Group and Final Interviews
Shortlisted candidates will be invited to the Hawaiian Airlines Corporate Office in Honolulu. Be prepared to go through stringent rounds of group and final interviews.
Step 4: Offer
Successful candidates will receive an offer after passing all interviews. This offer is contingent upon completion of all pre-employment requirements prior to your Flight Attendant Training.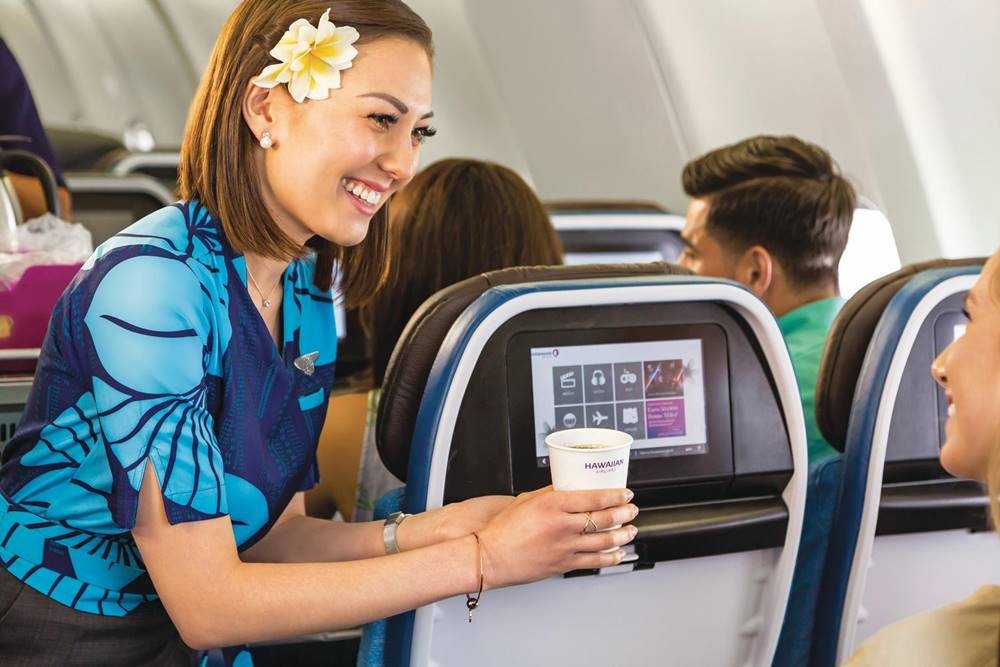 Salary and Benefits
Hawaiian Airlines Flight Attendants salaries may have changed due to high demand after the reopening of flights before the height of the pandemic. However, you can expect that salaries in the U.S. and other international airlines are similar.
You have a basic pay and an hourly flight pay. Your monthly salary will vary depending on your scheduled flying hours. According to Indeed.com, an average Hawaiian Airlines Flight Attendant earns $59,000 in the U.S. The website Glassdoor reports that the average hourly base pay is $22 per hour and $10 for additional hours.
On top of this, you will get the following benefits:
Unlimited travel on any Hawaiian Airlines flight
Twenty one-way friendship travel passes each year for your friends or relatives
Hotel and Car rental discounts
Medical plan
Dental coverage
401(k) retirement plan with matching contributions
Life and Accidental death and dismemberment insurance
Long-term disability
Flexible spending accounts for employee and dependent care
Employee Assistance program
Sign-on bonus (depending on hiring needs)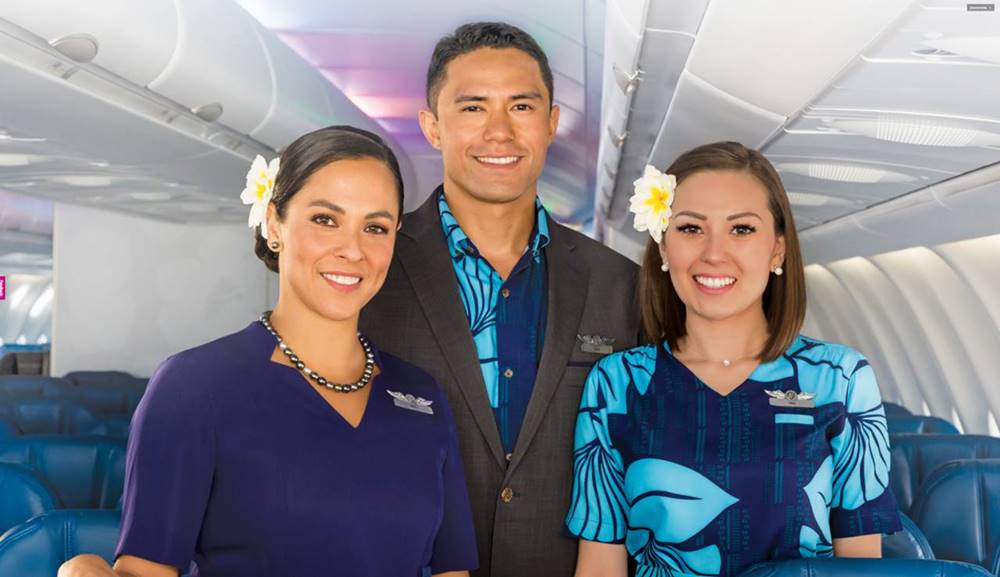 Video: Initial Training to become a Crew for Hawaiian Airlines
People often think that Flight Attendants are glorified servers in the sky. That is not true at all! Each flight attendant that you come across goes through grueling hours of training in order to keep people on board safe until they get to their destination.
This video shows the intense process of becoming a flight attendant. The three rounds of stressful interviews are nothing compared to all the flight safety and emergency training. This process lasts for approximately seven weeks! Only trainees who earn a 90% score or better on their final tests will officially become part of their cabin crew.
But once you get through all the necessary training, you will surely enjoy being part of a great airline company like Hawaiian Airlines. Here's a glimpse of life through the eyes of one of their flight attendants who has been with the company for 16 years: https://www.hawaiianairlines.com/hawaii-stories/life-of-a-flight-attendant.
Photos: Hawaiian Airlines Cabin Crew Uniforms
Check out these pictures of Hawaiian Airlines crew so you can see what they look like in uniforms:
Frequently Asked Questions
Here are some common questions about the requirements for Hawaiian airlines flight attendants.
1. Do I have to have experience as a flight attendant to qualify?
Hawaiian Airlines prefers two years of customer service experience in the hospitality or airline industry. However, they also accept applicants with four years of customer contact or issue resolution experience in industries such as retail, healthcare and other professional services.
2. What is their tattoo and piercing policy?
Applicants may not have any visual body tattoos when wearing the uniform. Multiple ear or nose piercings are also not allowed.
3. Do they offer H1-B visa sponsorship?
All applicants must be legally allowed to work in the U.S. and are able to obtain visas to destinations served by the airline. They currently do not support H1-B visa sponsorships.
4. Do I need to have Covid-19 vaccination?
Yes, qualified applicants will have to submit proof of their Covid-19 vaccination before they start their training.
5. Am I required to learn other languages?
As mentioned previously, applicants who speak other languages are preferred but not required. These languages are Korean, Japanese, French and Samoan. However, you are required to be able to read, understand and speak English.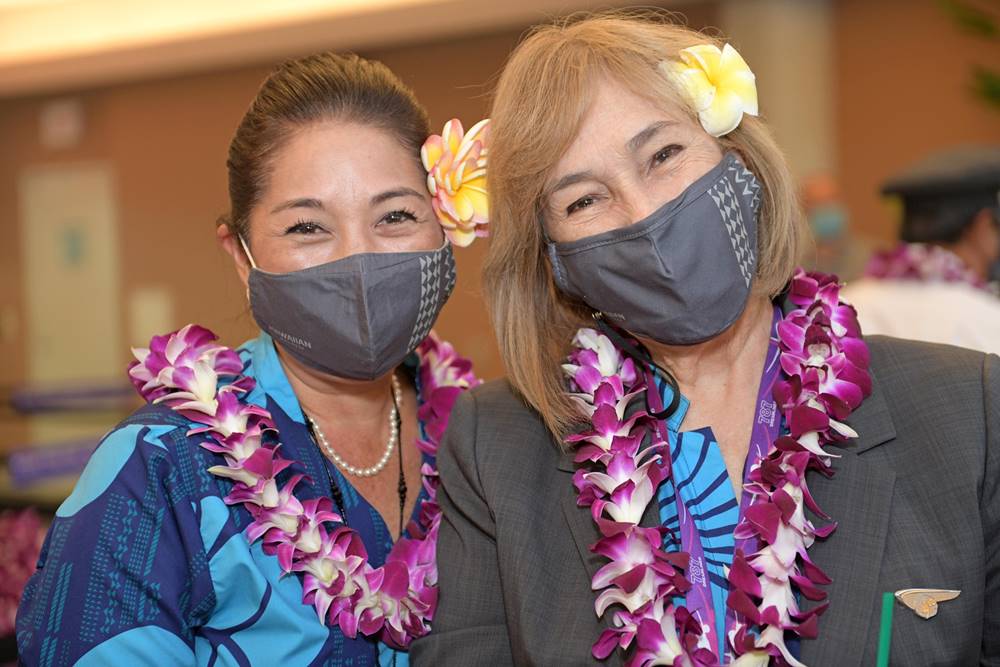 Summary
Hawaiian Airlines is searching for outgoing and enthusiastic individuals to join their flight attendant team! As a cabin crew membert, you will be responsible for the safety and comfort of our passengers during flights. In addition to ensuring that all emergency procedures are followed, you will also be responsible for providing excellent customer service. This includes serving food and drinks, answering passenger questions, and keeping the cabin clean. If you have a passion for travel and enjoy working with people, then a career as a Hawaiian Airlines flight attendant may be the perfect fit for you!
The travel industry is definitely back in full swing. Now is the best time to pursue your dream of becoming a flight attendant. The information presented here are just the basic perks and compensation details.
Sign-on bonuses and other allowances may vary. Hawaiian Airlines takes its passengers to some of the most beautiful places on the planet. You too can travel the world and enjoy the perks of being one of their cabin crew.