If you want to be part of the flight attendant team of Airnorth (Australia), then you must meet certain requirements. First and foremost, you must have a high school diploma or equivalent. You also need to be at least 18 years old and have a valid passport. Additionally, you must be able to pass a background check and a drug test. If you meet all of these requirements, then you may be eligible for an interview with Airnorth.
During the interview, you will be asked about your customer service experience and your availability to work flexible hours. If you are successful in the interview, then you will be offered a position as a flight attendant.
Also Read: 5 Common Answers to Why Do You Want to Be a Cabin Crew?
Airnorth Airlines is a regional airline based in Darwin, Australia It operates scheduled services to 36 destinations across Australia, Indonesia, Papua New Guinea, and Timor-Leste. The airline was founded in 1978 and has its head office in Darwin, Northern Territory. In recent years, the airline extended its network to include operations into select destinations across Queensland, internationally into Dili, Timor-Leste, and into the more metropolis cities of Perth and Melbourne.
The company has a strong focus on safety and customer service, which is reflected in its high-quality flight attendant training program. They aim to provide high-quality service to its passengers, and its flight attendants are an important part of this. They are well-trained and experienced in dealing with the needs of passengers, and they work hard to ensure that everyone enjoys their flight. The airline is proud of its flight attendants and the role they play in providing excellent service to its customers.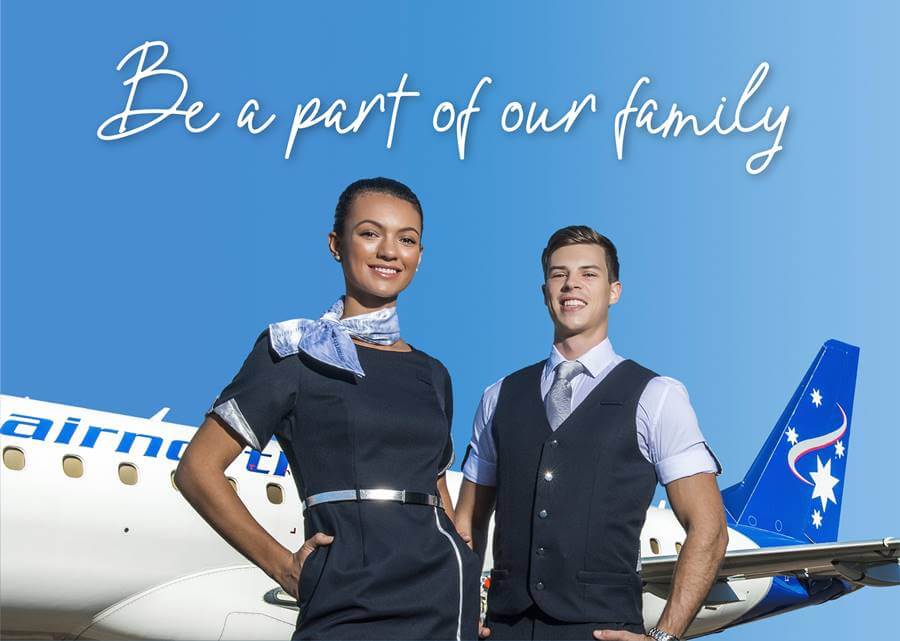 List of Requirements and Qualifications to Become an Airnorth Australia Airline Cabin CrewAs the company continues to grow and expand, there has always been room for career opportunities and development at Airnorth. Hence, the company is looking for competent and thriving individuals to join them.
To join Airnorth's cabin crew, applicants must meet the following requirements and qualifications:
You must be at least 18 years old.
You must be proficient and fluent in using the English language, written and verbal. The ability to speak and write in Tetum is an advantage.
You must also have the ability to obtain an Aviation Security Identification Card.
You must have a legitimate passport with 12 months of validity.
You must have the ability to fulfill the physical requirements of the role including working at varying altitudes within a confined pressurized environment.
You must also have a valid "C" Class Driver's License.
You must also hold a Responsible Service of Alcohol Certification.
You must have the ability to swim 100m unaided.
You must also hold a valid Senior First Aid Certificate (with current CPR).
You must also be able to work in a full-time role.
The maximum height requirement should not be taller than 197cm.
You must also comply with and adhere to the grooming standards of the airline.
Lastly, you must complete the 3-week Ground School program provided by Airnorth before employment.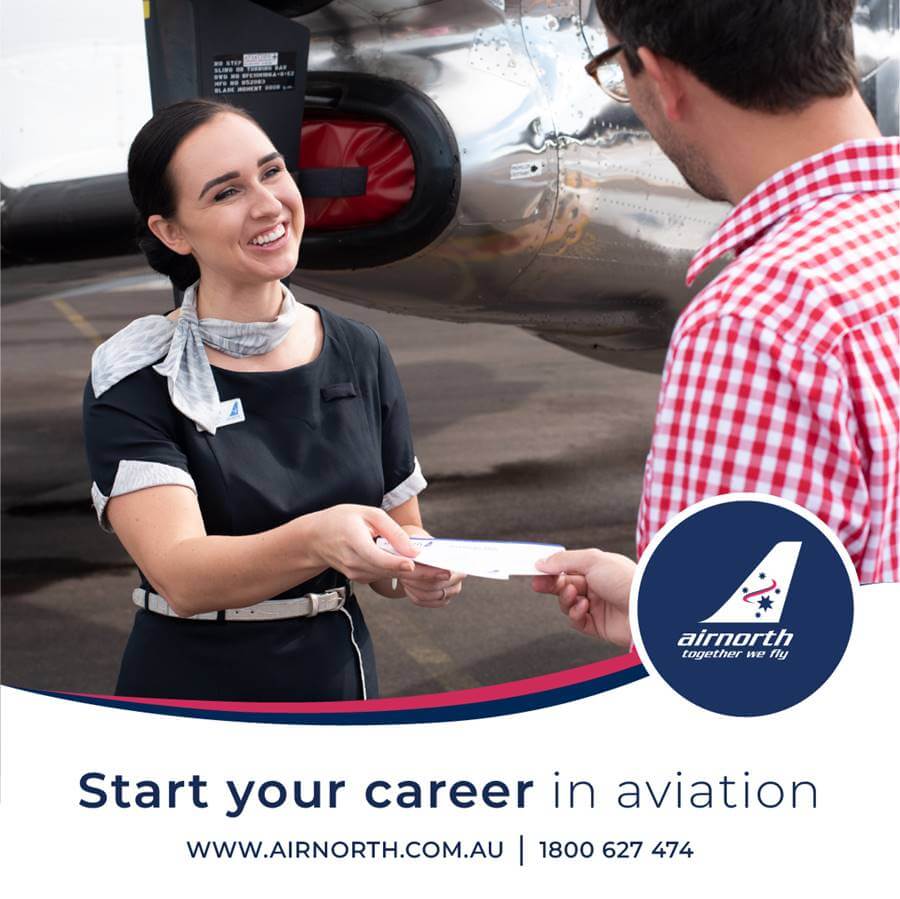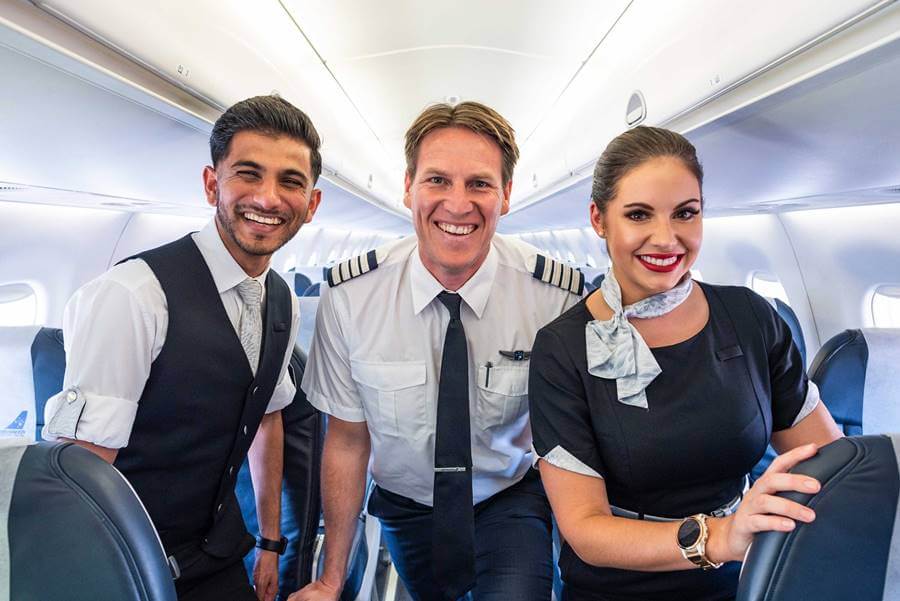 Application Process
To apply at Airnorth, applicants must do the following steps and guide.
Step 1: Go to the Careers page section found in the airline's official website. You may click here to get redirected immediately.
Step 2: Browse and click the "Cabin Crew Application Form" at the bottom part of the page.
Step 3: Fill up the information needed and submit your application.
Step 4: Wait for their response.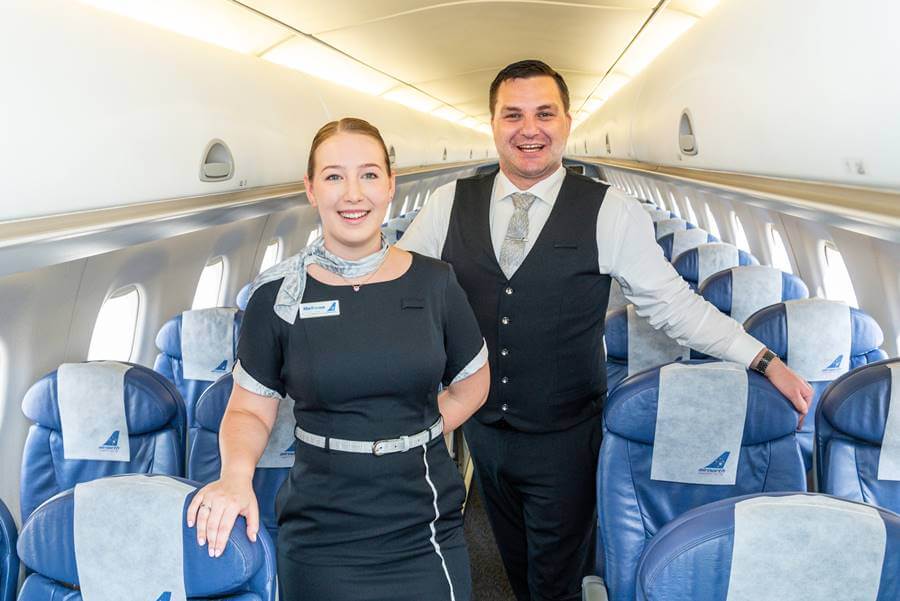 Salary & Benefits
Flight attendants for Airnorth airlines earn a competitive salary and benefits package. Salaries for flight attendants are based on experience, location, and the number of hours worked. Benefits for Airnorth flight attendants include health insurance, retirement savings plans, and paid vacation days.
Aside from that, the airline offers a work-life balance for their flight attendants that they enjoy the most. They are also entitled to receive some travel perks and discounts. The company ensures to provide its employees with a healthy working environment and opportunities for career growth and development.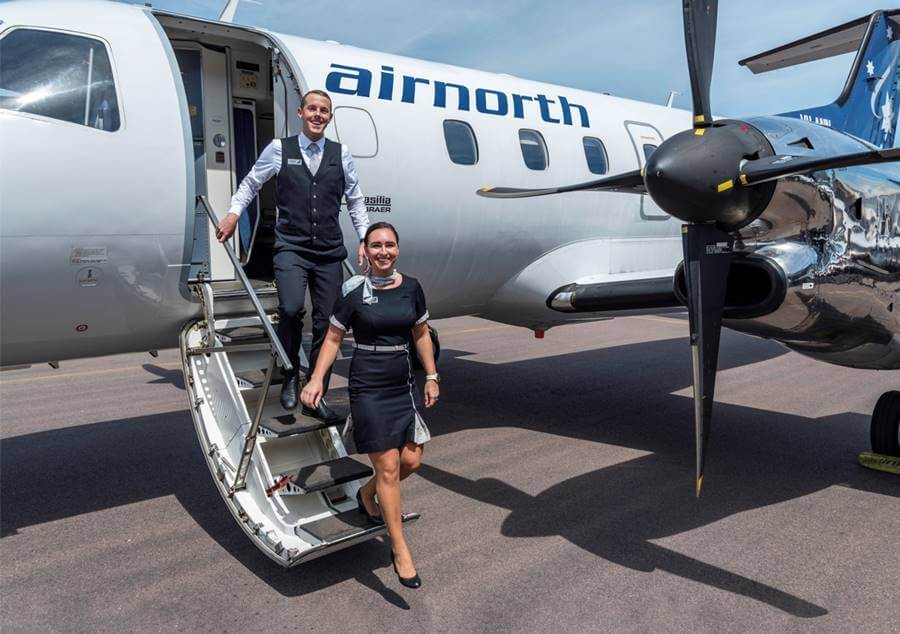 Video: Airnorth Airlines Flight Review
This video was uploaded by a vlogger with the username "Young Aussie Flyer" on his YouTube channel. Here, he made a review about Airnorth Airlines from the beginning of his journey. He also gives commentaries about the features of the airport as well as the seats of the aircraft and other amenities inside.
Video: 35 Years with Airnorth
Here is another video that is very helpful to aspiring flight attendants who wants to join Airnorth's cabin crew team. This video was uploaded by Airnorth Airlines and you can learn here the history of the company.
This video was made to celebrate their 35th year of service and they commemorate it through this video. Here, you will see how they gradually grow and expanded as years went by. Hence, anyone who wants to join the cabin crew team must also gain some background knowledge about the airline to have an idea of what to expect when you work with them and more importantly to know their culture.
To know more about the career opportunities at Airnorth, you may click here to get redirected to their official website.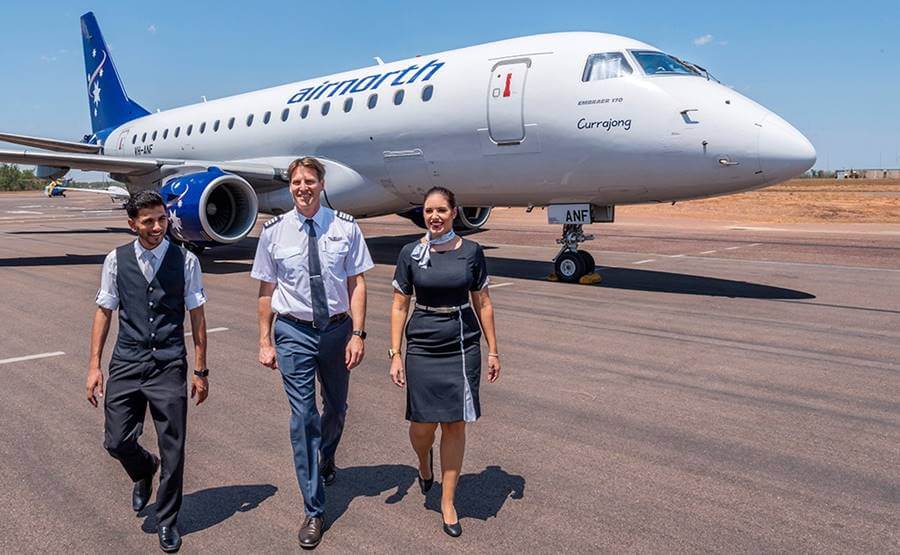 Photos: Airnorth Airlines Cabin Crew Uniforms
Check out these pictures of Airnorth Airlines crew so you can see what they look like in their cool uniforms:
Frequently Asked Questions
The following are some of the common questions asked about this airline:
1. What are the physical requirements to become an Airnorth flight attendant?
To become a flight attendant at Airnorth, you must be physically fit to fulfill the physical requirements of the role including working at varying altitudes within a confined pressurized environment.
2. What is the minimum age requirement to work as an Airnorth flight attendant?
You must be at least 18 years old to qualify and apply.
3. Is there training involved in becoming an Airnorth flight attendant?
Once hired, training will be provided by the company.
4. Are there any language requirements?
You must be proficient and fluent in the English language and fluency in Tetum is also an advantage.
5. Is there a height requirement to become an Airnorth flight attendant?
You must not exceed the maximum height requirement of 197cm tall.
6. What skills are necessary to be a flight attendant for Airnorth airlines?
You must have good communication skills and customer service skills.
7. Do I need a valid passport?
Yes, it is one of the basic requirements.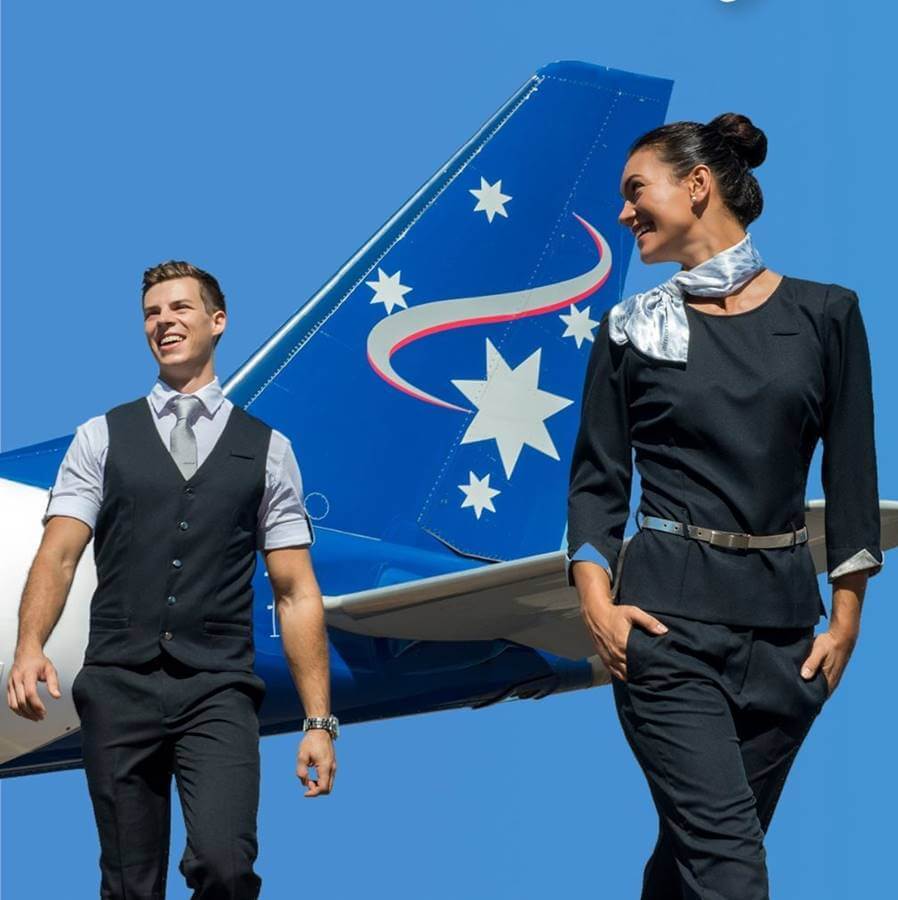 Summary
Airnorth is Australia's second largest regional airline, operating scheduled passenger and cargo services to over 30 destinations across the country. They are proud to provide an essential service to their communities, and we are committed to delivering a high level of customer service. As a cabin crew, you will be responsible for the safety and comfort of passengers during their journey. You will need to be able to work autonomously and be calm under pressure.
Airnorth is a great airline to work for if you are looking for an exciting and challenging job. The flight attendant requirements are not very difficult to meet, and the company provides extensive training to help you succeed in your new career. Although the flight attendant requirements are very specific, if you meet them, you will be well on your way to a successful career as a flight attendant.
They are looking for someone who is customer service oriented, has excellent communication skills, and can work in a fast-paced environment. However, it is important to remember that this is a big responsibility and you will be required to work long hours. If you have the crew qualities, don't hesitate to apply.