If you are thinking of becoming a flight attendant for Central Mountain Air, there are a few requirements you must meet. First, you must be at least 19 years old and have a high school diploma or equivalent. You also need to be able to pass a background check and a drug test.
A Canadian regional airline based in Smithers Airport in Columbia, Central Mountain Air runs on scheduled charter and trans-border operations. Established in 1987, the company started operations throughout BC and Alberta. The airline also provides air travel to an array of corporations, government organizations, individuals, oil and gas sectors, and an assortment of other industrial companies.
Also Read: Money Saving Tips for Cabin Crews
At Central Mountain Air, we make sure that we can offer our clients convenient flight connections to regional, national, and international landing places. We allow our passengers to be opportunistic of our continuous travel through baggage and boarding passes with complete interline options by contacting their favorite travel agency. The airline is also offering chosen cargo services to different destinations. With that said, our customers will be satisfied with our convenient and economical cargo services.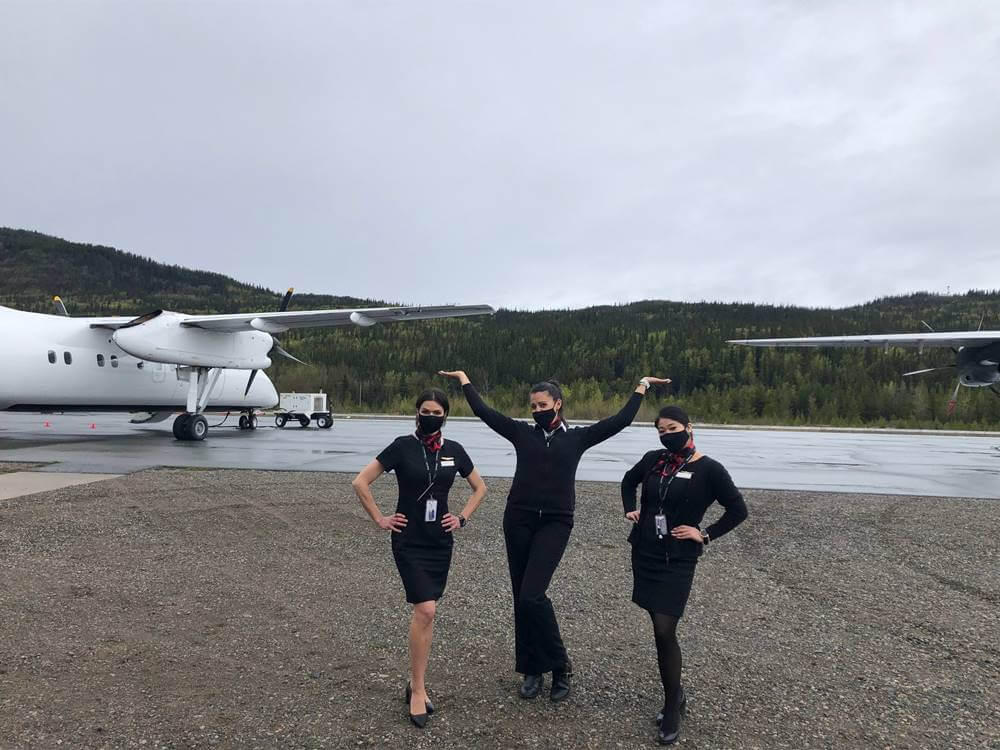 List of Requirements and Qualifications to become a Central Mountain Air Cabin Crew
It is very important to note that a flight attendant must initially possess safety skills that are always necessary during travel. Being customer-centered is also a responsibility required for every flight attendant applicant. Below are some of the requirements and responsibilities of being a Central Mountain Air flight attendant.
All applicants must be at least 19 years of age#
Candidates must be at least 157 cm or 5'2" and not taller than 183 cm or 6'0" in height
Holder of High School Diploma or any equivalent educational attainment
At least two years experience in customer service
Must possess excellent computer skills
Can render excellent customer service
Having obtained an Airport RAIC and being able to maintain it all throughout
Having the attitude to easily adapt to situations and possessing a sound mindset
Interpersonal, intrapersonal as well as having excellent communication skills are essential
Required to be flexible in working on different hours most notably on split shifts and weekend coverage
Readiness in working outdoors even during inclement weather
Must always have answers to every passenger's inquiry
Can assist fellow cabin crew on any travel-related issues
Applicants must have the ability to lift at least 30 lbs.
Can assist fellow flight attendants in clarifying cabin security, rules, regulations, and service
Applicants can analyze and take the necessary actions on operational incidents
Applicants must have the willingness to take control of baggage and shipment handling and processing operations
Must have the willingness to assist passengers with disabilities when leaving and boarding the plane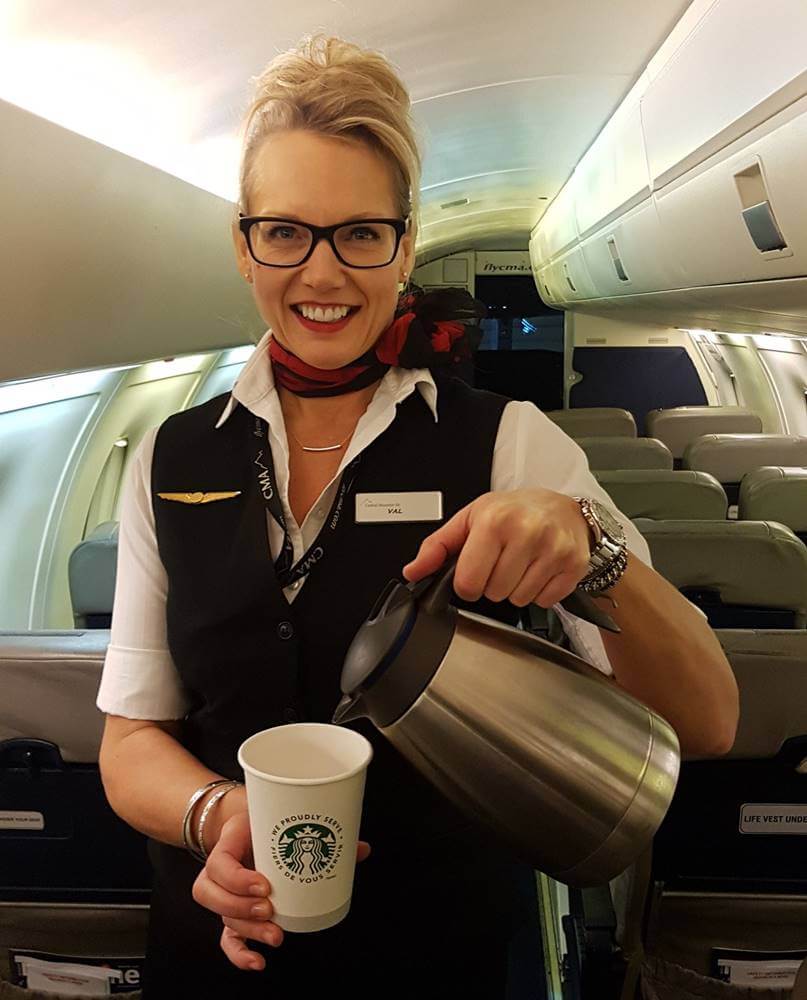 Application Process
Here is an overview process of the application and hiring at Central Mountain Air to guide you:
Step 1. Visit any Central Mountain Air sites
The Central Mountain Air Flight Attendant job opening announcements can be checked on the Official Careers with Central Mountain Air here – https://www.flycma.com/careers
Step 2. You need to fill out the application form and submit it with the following pertinent documents like updated photo, birth certificate, updated criminal record, valid passport, and high school diploma. 
Check out more details here – https://www.flycma.com/flight-attendants-inflight-operations
Step 3. If there are no vacant positions, applicants can send their resume to the link below. Take note that the subject line must be: Future Opportunities
Email Job application here – jobs@flycma.com
Step 4. It is necessary for applicants to wait once all the documents have been submitted
Step 5. The company will reach out to all applicants once they've passed the first stage and the company will tell them what to do next.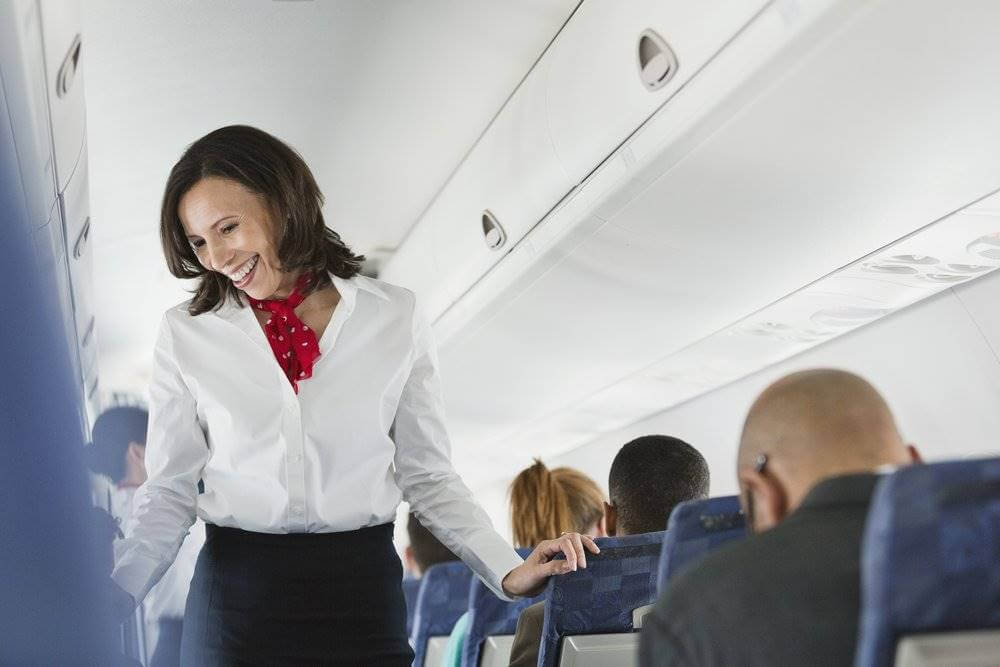 Salary and Benefits
New employees are expected to earn a basic pay of $2268 monthly
Discounted and inexpensive airline ticket is provided
Free parking space for airline employees
Elegant uniform is provided
Getting paid for a full day even if it's an hour's work
Career advancement and further professional development opportunities
Airline employees receive health and dental insurance
Long-term disability benefits
Basic life insurance that will provide flight attendants a very low insurance cost
Vacation time of five weeks are given excluding two additional holidays
Video: What it's Like to Work at Central Mountain Air?
Check out this video that shows some of the most memorable experiences of a cabin crew at Central Mountain Air.
The video explains that the airline is around since 1987. Currently, Central Mountain Air has three types of planes namely the Beech 1900-D, Dornier 328, and the Dash 8-10.
1. Booking – You can always book your flight by visiting the airline's website at flycma.com
2. Fares – Central Mountain Air offers different classes of flight namely Economy, Flex and Flex+. Flex+ offers a 100% refundable fare up to two hours before the flight.
3. Scheduled Airline and Chartered Services – Central Mountain Air offers Scheduled Airline and Chartered Services that can connect communities across British Columbia and Alberta. Most are direct flights.
4. Requirements before Boarding a Flight – For checking, you need to present a standard government ID that shows your name, date of birth, and gender. You can present either your Driver's License or your passport. You can also opt to show your Citizenship Card or your Birth Certificate.
5. Luggage Requirements – You can bring a bag or a personal article like backpack, briefcase, or a purse. Carry-On bags can be tested through the baggage sizing device. You need to see an agent if your baggage does not fit in the sizing mentioned.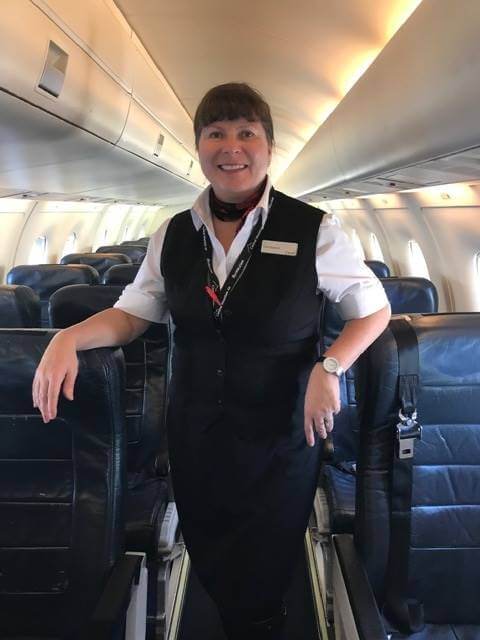 Photos: Central Mountain Air Airlines Cabin Crew Uniforms
Check out these pictures of Central Mountain Air Airlines crew so you can see what they look like in uniforms:
Frequently Asked Questions
The following are some of the common questions asked about Central Mountain Air flight attendants.
1. Can anyone apply as a flight attendant for Central Mountain Air?
Regardless of age, gender, and race, the airline encourages everyone to apply provided the application requirements are met.
2. Is there a Central Mountain Crew training program for cabin crew?
The airline would see to it that all applicants will undergo flight attendant training before being employed officially.
3. What is the minimum and maximum height for Central Mountain Air cabin crew applicants?
An applicant's height should not be smaller than 157 cm (5'2") and not taller than 183 cm (6'0").
4. What is the vacation policy at Central Mountain Air?
Vacation time of five weeks are given annually excluding two additional holidays.
5. Can the employees expect a salary increase after working for Central Mountain Air?
If you are hardworking and dedicated in your work, your salary is expected to increase. Loyalty to company is one of the company's bases for this benefit.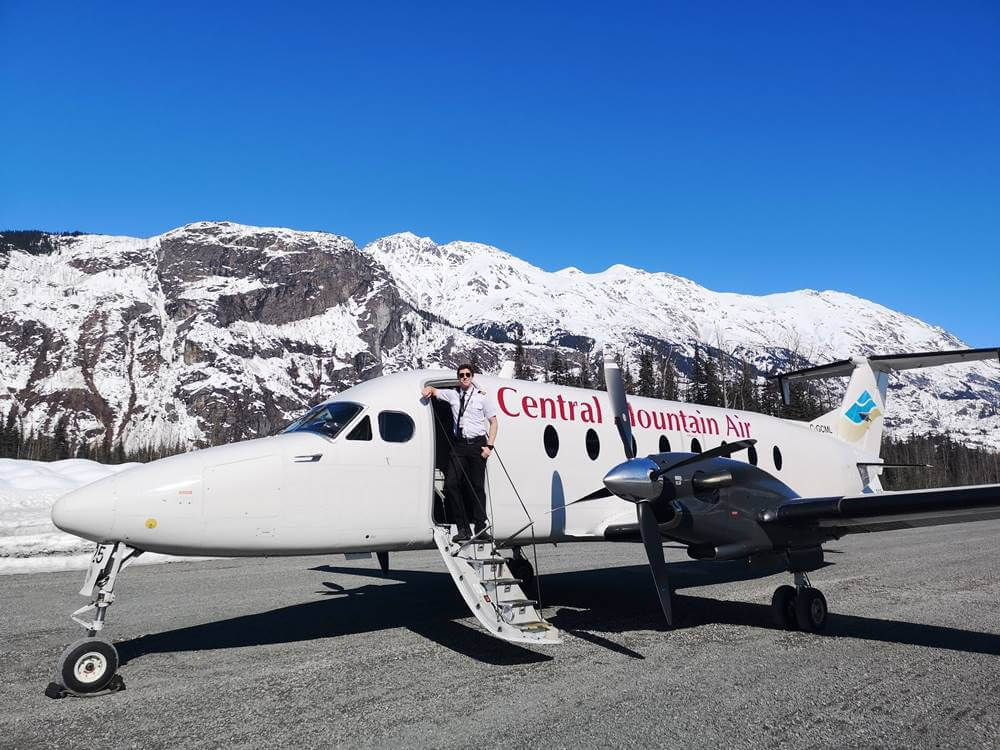 Summary
Central Mountain Air is hiring flight attendants. This is a great opportunity for anyone who loves to travel and meet new people. As a member of the crew, you will be responsible for the safety and comfort of passengers during flights. You will need to be able to work quickly and efficiently in a fast-paced environment. Excellent customer service skills are a must, as you will be the face of the airline to passengers.
Aside from rendering excellent service and outstanding customer care, flight attendants at Central Mountain Air give its passengers the safest travel they could experience. They carry with them a superior track record and are very passionate about being with people. Passengers would love to experience how rewarding the services of the airline's cabin crew.
Working at Central Mountain Air means giving your family peace of mind. The diligence, tenacity, and proper mindset of every flight attendant of the company has the full understanding of their responsibilities to ensure the utmost safety of all passengers onboard. They are very well trained and they know every task needed to do during travel.