Avelo Airlines is hiring flight attendants. They are looking for friendly, outgoing individuals who have a desire to work in the airline industry. Applicants must be at least 21 years of age and have a high school diploma or equivalent. Prior experience as a flight attendant is preferred but not required. Bilingual candidates are encouraged to apply. Avelo Airlines is an equal opportunity employer. We are committed to diversity and inclusion, and they welcome applications from all qualified individuals.
Flight attendants are responsible for the safety and comfort of our passengers during flights. They must be able to work independently and make quick decisions in emergency situations.
Also Read: Cabin Crew Interview: How to Sell Yourself
Last April 28, 2021, amid the pandemic, Avelo Airlines launched its inaugural flight.  Now, as it soars in its 2nd year, Avelo continuously hires new flight attendants and crew members to help look out for their growing business. Currently, they serve 30 leisure destinations across the US with nearly 200 crews.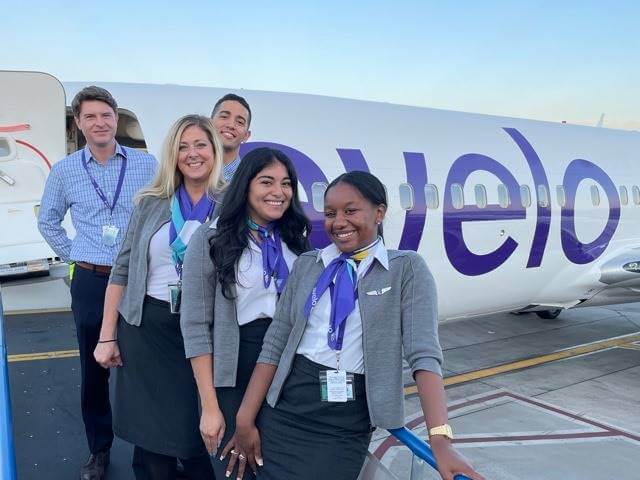 At the moment, they are searching for enthusiastic and passionate applicants who are willing to commit to the services provided by the airline. They must be able to work independently and make quick decisions in emergency situations. In addition, flight attendants must be able to lift heavy bags and walk long distances.If you are interested in applying for this position, please submit an online application. Include your resume and a recent photo. Avelo is looking forward to aspiring flight attendants who have the qualifications below to be on board with them:
List of Requirements and Qualifications to become an Avelo Air Flight Attendant
If you can prioritize safety among others, do the right thing by treating everyone with kindness and work with everyone on board as one crew, then you are already halfway from being qualified. Aside from that here are some of the other requirements you need to fulfill:
Valid passport
Eligibility to work and travel in the United States and all current and future routes of Avelo Airlines
At least 21 years old by the time the training starts
20/40 or sufficient vision (with contact lenses or glasses)
Physical strength to lift at least 50 pounds from the floor to waist level
Strength to push and pull carts, airplane doors, and exits of about 100 lbs force
Willingness to move into the assigned airline base after training
Flexibility to work on a rotating and irregular schedule
Endurance to work on long hours and extended periods such as a 16-hour duty
Availability to work on different time frames including nighttime, weekends, and holidays
Willingness to serve food and beverages including alcohol
Ability to stand, stretch, lean, reach, squat, and crouch in long periods
Contact information including the valid address of residence, working telephone number, or landline
Fluency in English, when communicating and writing
Constant walking and moving throughout the aircraft aisle without compromising the comfort of the passengers
Ability to balance while standing or carrying out tasks during a flight
Being able to fasten seatbelts without seatbelt extensions
Commitment to assisting passengers safely during evacuation especially those with special needs (elderly, pregnant, with a disability, etc.)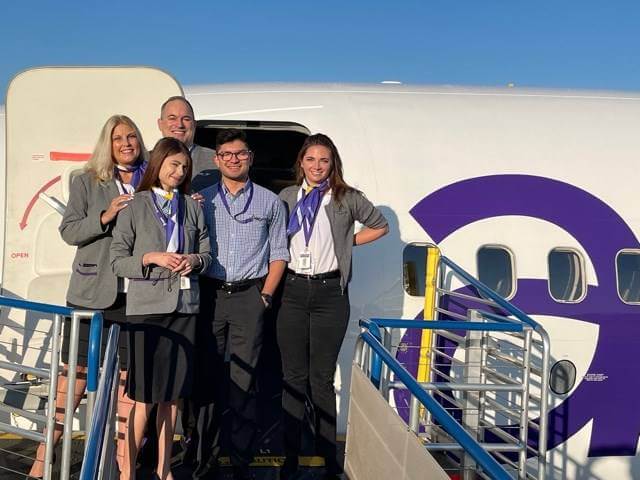 Application Process
Here is an overview of the application process to become a cabin crew member of Avelo Air:
Step 1.  Upload a resume on their website
Visit their career website – https://www.aveloair.com/careers.
And click apply. Be sure to have all the necessary documents including your resume available on hand and ready to be uploaded. The website will first ask you to upload your resume before you can proceed to fill out your biodata.
Step 2: Prepare for Interviews
If your resume fits Avelo's qualifications, you will be scheduled with a queue of interviews. You will need to progress through their Video interview, Live interview, online interview, group interview, and one on one interview. Some of the questions contained could be the following:
What does it take to become a flight attendant?
What strategies do you implement when dealing with angry or upset customers?
Do you prefer to work on a team or independently?
Look for vlogs or other articles available regarding past interviews in order to gain insights and fully prepare yourself.
Step 3: Participate in a flight training program
You will be taught how to handle emergencies such as fire hazards and administer safety and precautions. During this training program, you will need to familiarize yourself with the airline policies and regulations as well as essential components of aviation such as the major systems and their hazards. You will also get to experience actual in-flight service.
Step 4: You're now an Avelo flight attendant!
Avelo anticipates that the in-flight training program has fully prepared its flight attendants to help service the customers of the growing airline.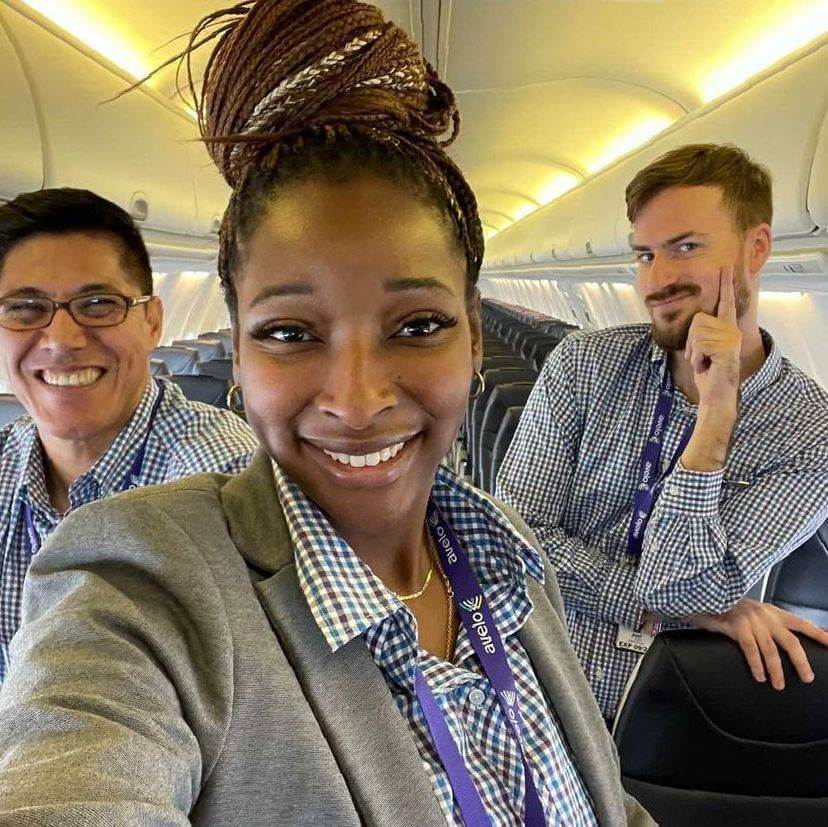 Salary and Benefits
Here's an overview of the salary and benefits of being a cabin crew for Avelo airlines:
Competitive Base Salary of $22 to $25 per hour
Travel Opportunities
Training program inclusion
Profit sharing
Free flights
Journeys to new places, cultures, and people
Health Insurance
Video: Interview with Kim Howard, a flight attendant from Avelo airlines
Watch this informative video featuring a flight attendant from Avelo airlines about her experiences in the company:
Kim Howard spent 19 years as a nurse before she decided to pursue her dream of being a flight attendant.
"We are there to make sure you are safe, you are comfortable with a smile"- her statement already summarized what flight attendants are obliged to do on every flight. These would only be made possible by the extensive training program, Avelo has prepared under the FAA standard.
She also mentioned that as a brand new airline, Avelo has helped the community by creating more jobs and opportunities. Another good thing about being a flight attendant in Avelo is that the planes go back every night, and the crews can go back to their homes as well.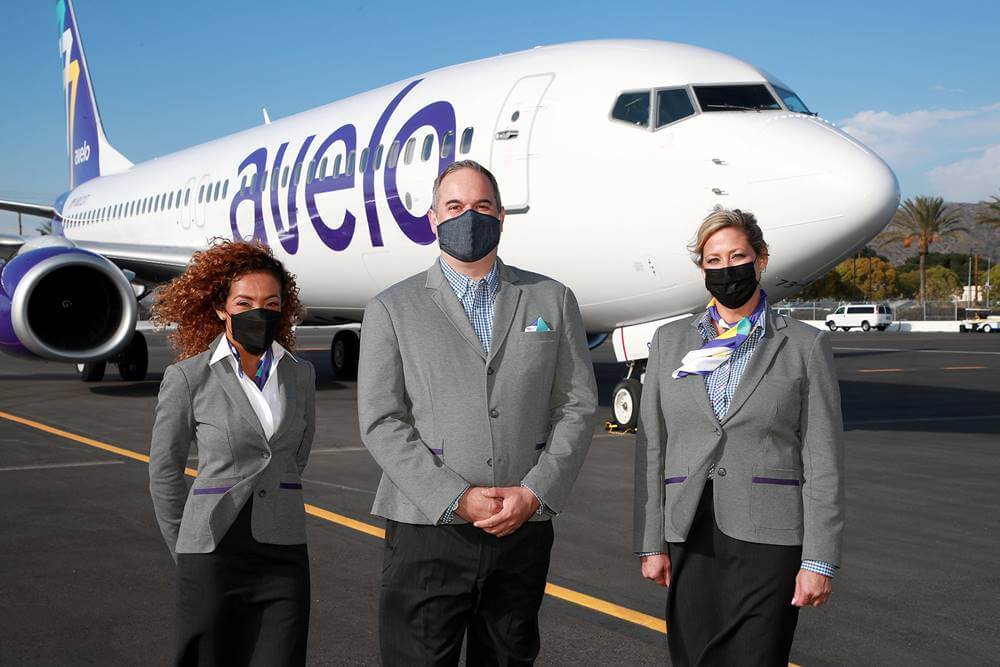 Photos: Avelo Airlines Cabin Crew Uniforms
Check out these pictures of Avelo Airlines crew so you can see what they look like in uniforms:
Frequently Asked Questions
Here are some common questions and answers about the job requirements as a cabin crew for Avelo Airlines:
1. What is the maximum and minimum height required?
The minimum height required for an applicant is 5 feet (without shoes on) and the maximum height allowed is 6 feet 3 inches.
2. Does Avelo Air allow applicants with tattoos and piercings?
Yes, however tattoos and piercings should not be visible while wearing the cabin crew uniform.
3. Do I need to learn other languages before I can apply?
Applicants should be proficient in English, in both verbal and written forms, and can communicate effectively through it. Multi linguality will be considered an advantage.
4. Do I need to have past work experience?
You don't need to have any work experience prior to your application. Nonetheless, your past employment will surely be advantageous on your part.
5. Does Avelo accept applicants with criminal records?
Sad to say, Avelo will not hire those who have criminal records, especially acts of felony.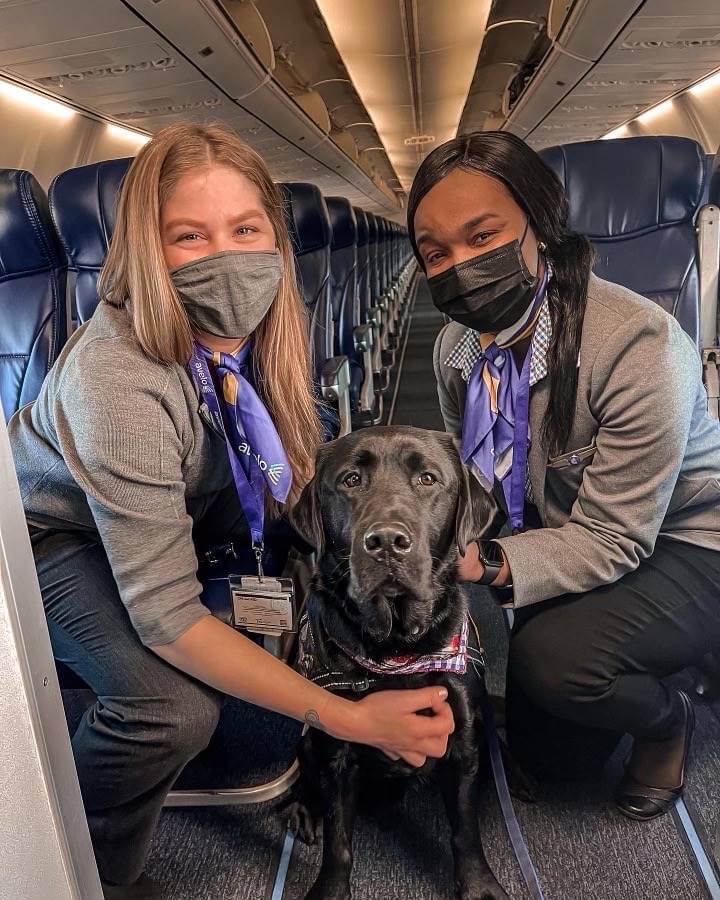 Summary
Avelo Air is always looking for passionate and hardworking individuals to join their cabin crew. As a member of their team, you will be responsible for providing outstanding customer service to passengers while ensuring their safety and comfort They are committed to providing their cabin crew with the training and resources they need to succeed, and they offer competitive salaries and benefits.
Flight attendants are the ambassadors of the sky and the backbone of every airline. As an expanding business, Avelo is needing new cabin crew members to help serve the community with air transport that is ultra-low cost and simple. Moreover, since the planes return to the bases every night, cabin crews can also go home to their families by evening– an opportunity you can hardly find in airline companies. I hope this article helped you decide if Avelo Airlines is for you.