If you are thinking about becoming a flight attendant for Calm Air. there are a few things you should know. First and foremost, you must be at least 18 years old and have a high school diploma or equivalent. Additionally, you must be able to pass a background check and drug test. You will also need to have a valid passport.
Calm Air Airlines is a regional airline based in Manitoba, Canada. It operates scheduled and charter services to 19 cities in Nunavut, the Northwest Territories, Saskatchewan, Ontario, and Manitoba. The airline was founded in 1945 and has been owned by the load since 1971. It has a strong history of customer service and safety.
Also Read: New York Layover Guide: Best Things to Do in 24 Hours
The airline's flight attendants are highly trained professionals that provide excellent customer service. They are responsible for the safety and comfort of passengers during flights. Flight attendants are typically assigned to one aircraft type and work a set schedule.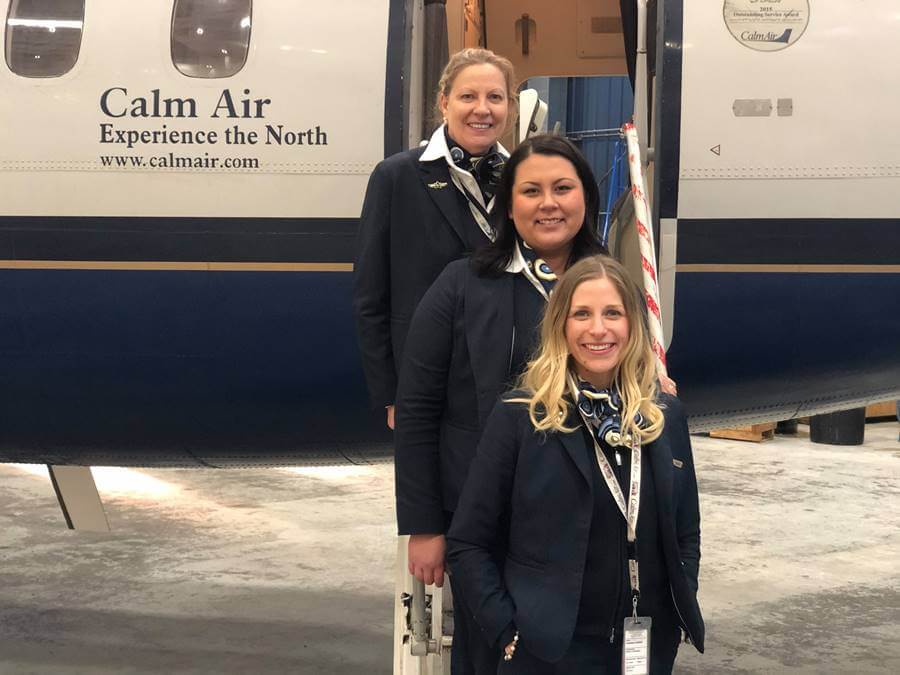 List of Requirements and Qualifications to become a Calm Air Cabin Crew
 To become a flight attendant with Calm Air, you must be able to meet the following requirements and qualifications:
You must be at least 18 years old to be qualified to work in Canada.
You must have a high school diploma or equivalent.
You must have a valid passport.
You must also pass a criminal background check and drug test, as well as a physical examination.
You must also have a good vision that is correctable in any 20/40.
No visible tattoos and body piercings are allowed while in uniform.
Flight attendants must be able to fluently speak, read, and write in English.
Knowledge and the capacity to speak fluently of multiple languages are assets.
Applicants with previous customer service experience are preferred.
Applicants must also be Internet savvy.
You must also be able to meet medical standards.
You must have no affiliation with other employees employed at Calm Air.
Can easily adapt and adjust to fast pace environment.
You must have a pleasing personality.
Be able to work for long periods.
Must possess good customer service and communication skills.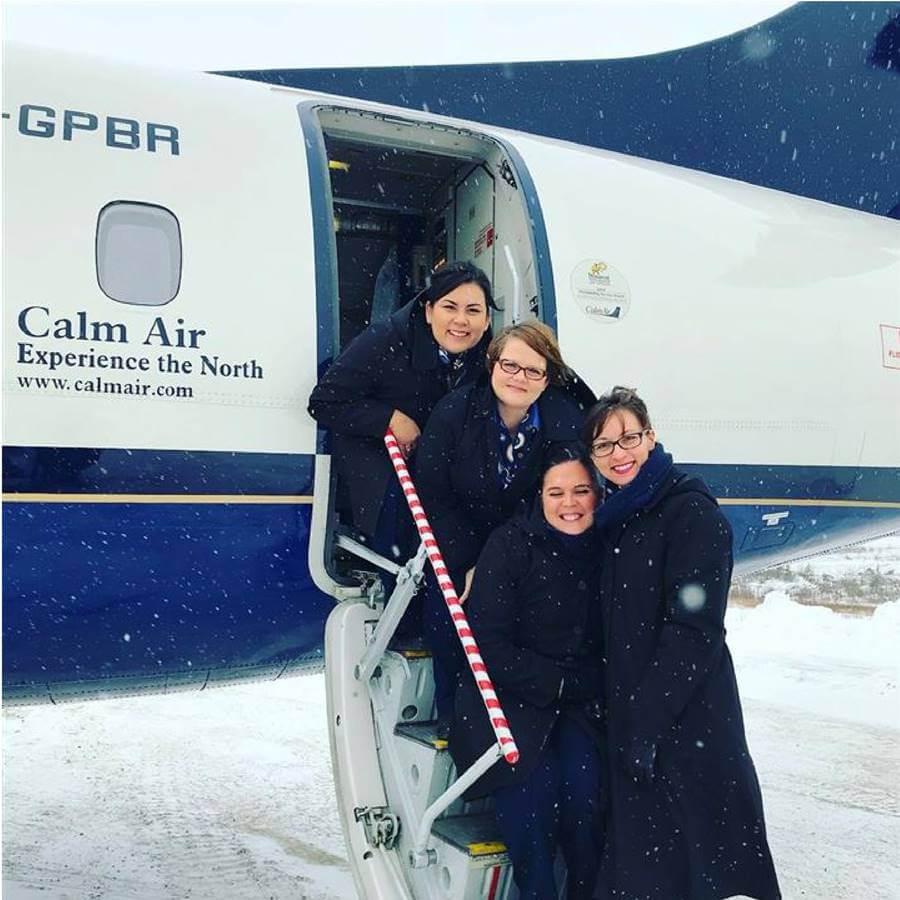 Application Process
The Calm Air flight attendant application process is very competitive. The airline is looking for candidates that have customer service experience, can think on their feet, and can work well under pressure. The Calm Air flight attendant application process includes an online application, an online assessment, and an in-person interview.
Step 1: Online Application
If you are interested in becoming a Calm Air flight attendant, the first step is to fill out an online application.
Step 2: Online Assessment
The second step is to take an online assessment, which will test your knowledge of customer service and calm demeanor under pressure.
Step 3: In-person Interview
After you have completed the assessment, you will be contacted for an interview.
If you are successful in the interview, you will be asked to complete a training program. Candidates who are successful in the application process will be offered a position with the airline.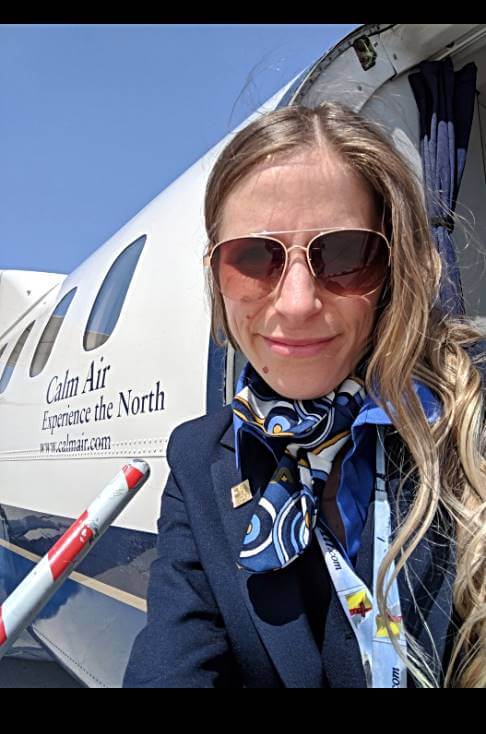 Salary & Benefits
Salary and benefits for flight attendants at Calm Air are competitive with other airlines in the region. Flight attendants at Calm Air are eligible for benefits including health insurance, dental and vision coverage, and a 401(k) retirement savings plan.
Besides their salary and benefits, Calm Air flight attendants also receive perks such as discounted travel rates on Calm Air and other airlines. Additional benefits include travel privileges, deferred compensation plans, and profit sharing. Additional benefits that employees at Calm Air enjoy are paid time off and the Employee & Family Assistance Program (EFAP).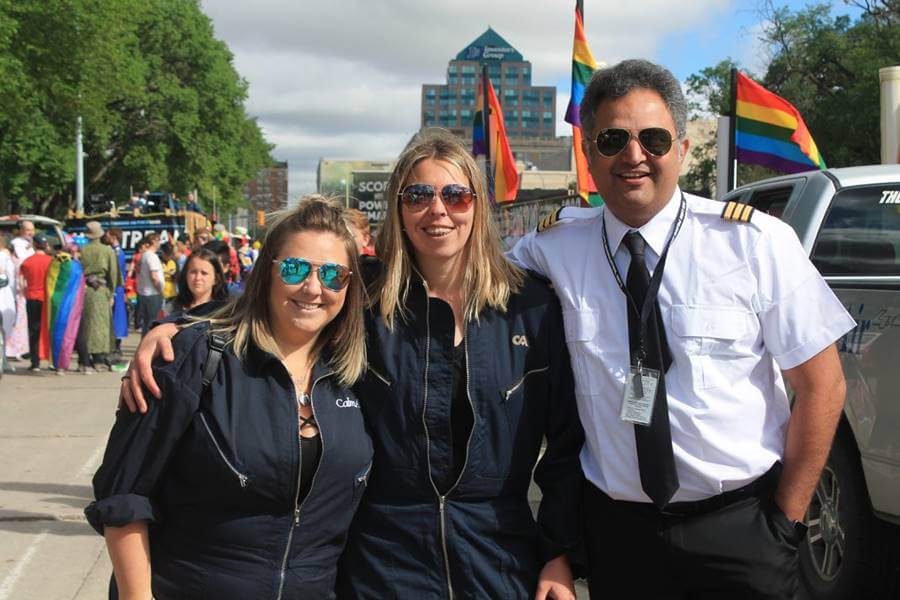 Video: Calm Air – Message from President & CEO, Gary Bell
This video showed the message from the President and CEO of Calm Air. Here, he shared how the airline is responding and working as new rules are implemented due to Covid-19 restrictions. He also talked about the safety precautions at Calm Air to ensure the safety of its customers from their arrival up to their designated seats in the aircraft. Calm Air is dedicated to the safety of its customers and it is its highest priority as of now. They have also made a few adjustments to the seating arrangement to ensure that passengers maintain physical distancing.
Video: Flight Experience at Calm Air airlines
You may also go to this link to have an insight into how employees at Calm Air enjoy their flying experience while working. Here, you will see some of their activities and how they work. You will also see the preparations they do before they take off to ensure their safety and most especially the safety of their passengers. You will also see how the pilot flies the aircraft and a lot more. In addition, the video also shows how they unload the cargo inside the aircraft.
To know more about Calm Air, you can visit the links provided above and watch the video to gain some knowledge of what it is like working at Calm Air and the new rules and regulations they imposed to follow the Covid-19 precautions and ensure the safety of everyone.
Photos: Calm Air Airlines Cabin Crew Uniforms
Check out these pictures of Calm Air Airlines crew so you can see what they look like in uniforms:
Frequently Asked Questions
The following are some of the common questions asked about this airline:
1. What are the minimum age requirements for flight attendants?
You must be at least 18 years old to qualify and apply at Calm Air as flight attendant.
2. Do you need a college degree to be a Calm Air flight attendant?
Not really. The minimum education requirement is a high school diploma or an equivalent so you are still eligible to apply without a college degree.
3. Can I apply to be a Calm Air flight attendant if I have tattoos or piercings?
Visible tattoos and body piercings are not allowed at Calm Air especially when you are in a cabin crew uniform.
4. Are there any specific physical requirements?
You must have no visible tattoos while in uniform and you must have a vision correctable to 20/40. You must also be physically fit.
5. Are drug tests required?
Yes, you have to pass a drug test to qualify and be able to apply at Calm Air.
6. What type of personality do Calm Air flight attendants have?
You must have a pleasing personality and good communication and customer service skills.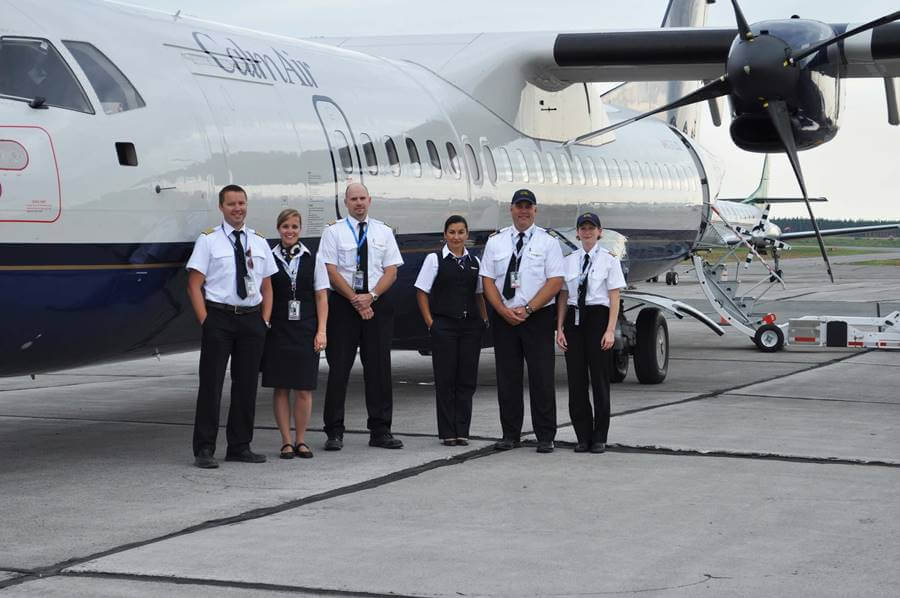 Summary
If you're interested in working as a flight attendant, Calm Air is a great option to consider. Based in Canada, Calm Air provides comprehensive training for all new hires, so you can be sure you're getting the best possible preparation for your new career. If you're dedicated to providing excellent customer service and are interested in seeing the world, working for this airline may be something you might consider.
Overall, the requirements to become a flight attendant are not too daunting. As long as you have a high school diploma, are proficient in English, and can pass a background check and drug test, you should be eligible for the role. While experience is always a bonus, it is not required. So if you possess the crew qualities and you are interested in taking to the skies and want to work for a smaller airline with more intimate flights, then Calm Air might be the perfect fit for you.