Air Nostrum is currently hiring flight attendants. If you are interested in applying, here is everything you need to know. The first step is to fill out an online application. Make sure to include your contact information and attach a resume. Once your application is received, a member of the HR team will review it and determine if you meet the minimum qualifications.
Also Read: Cabin Crew Layover – Maximizing Hotel Layovers as a Flight Attendant
If you do, you will be invited to participate in an interview. This interview is designed to assess your communication and customer service skills. Finally, if you are selected for the position, you will be asked to attend an in-person interview and complete a series of assessment tests. If you are successful at each stage of the process, you will be offered a job as a flight attendant with Air Nostrum!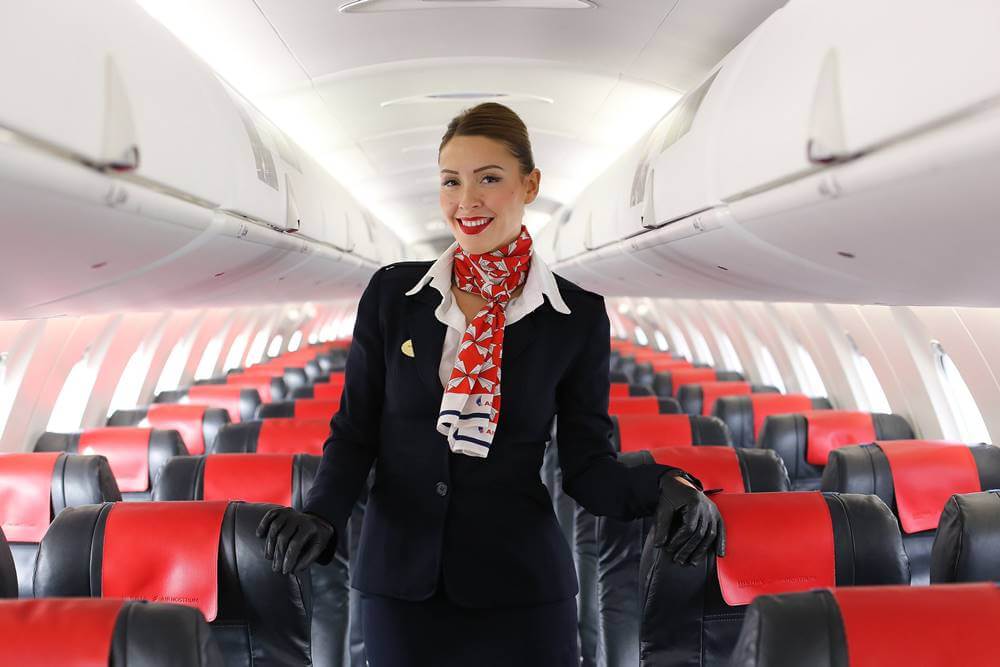 Flight attendant careers are one of the most needed jobs today as the economy begins to open. With many people starting to travel today, it is their job to take care of the passengers and implement the rules and regulations needed inside the aircraft. This includes the usual procedure, reminders, and the new protocol mandated due to the pandemic.
All the airlines in the world have to maintain a certain quality of service while adhering to the protocols mandated by each country. This is an additional challenge to them, especially to their flight attendants. Airlines ensure that they do everything they can while following the rules. Just like Air Nostrum, they have to follow this.
Overview of Air Nostrum
Originally, during the company's establishment on May 23, 1994, they were composed only of six teams. In the following months of success, the six members started to increase and became 100 as they formed Spain's first-ever non-public airline project.
After 7 months, the project was initially completed, and they could provide flying service using Fokker 50 aircraft accompanying 16 passengers. The following month they were able to acquire three additional Fokker units. With its success, the company continuously acquired additional aircraft units to continue the flying service. From then on, they continue their operations, and up until now, they continue to serve their customers with local and international flights.
At present, the airline has a fleet size of 41 aircrafts and is flying to 58 destinations. It has affiliated with OneWorld and is headquartered in Valencia, Spain.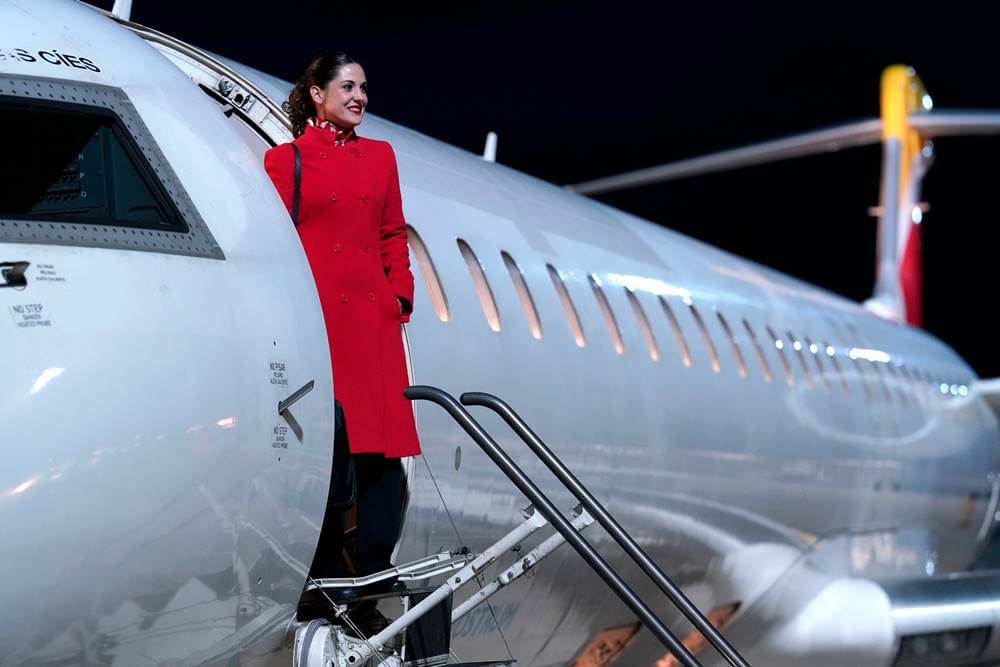 Responsibilities
All flight attendants all over the world have a similar job description. As Air Nostrum follows international standards, the job description they implement for their cabin crew is similar to all. This means it is expected for flight attendants to follow the following:
Greetings: As a flight attendant, it is expected you to great customers coming and exiting the aircraft. All greeting should be warm and lively. This should be offered to all customers regardless of who they are.
Guidance and Assistance: Helping and assisting customers is another flight attendant's job. You are the ones that know the aircraft well. This means people will need you, and you have to help them. For customers like kids, seniors, pregnant and with a disability, you are expected to give extra care to them.
Safety and Security: You cannot deny the fact that there might be emergencies that occur along the flight. As a flight attendant, you are responsible for taking care of it and ensuring that the passengers will be calm and safe.
Providing Service: Being a flight attendant entails customer service. Since you are the one who supervises the aircraft, people will need something along their journey. This may include food, drinks, and medicine.
Progress: Progress is very important in this job. As a flight attendant, you are the captain's eyes and ears. Your reports will determine the captain's decision during the flight. This will help them with the next course of action to take.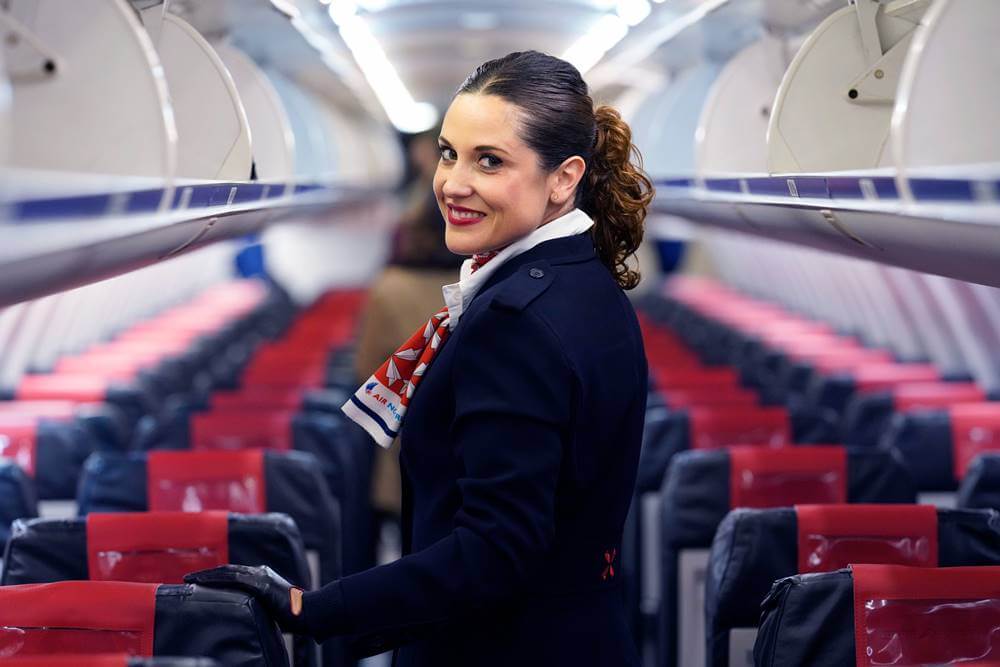 Qualifications
Being a cabin crew means you are a trained person to do this job. This means you must be able to pass the requirements that entail this. Being a Air Nostrum Cabin Crew means you must possess the following:
Age: Applicants must be at least 18 years old and not more than 26 years old.
Citizenship: So far, the company has not specified any requirements for the job.
Clean criminal record: Applicants for any job should have not legally done anything against the law. It is a minimum requirement for any job application.
Physical Characteristics: As a flight attendant, you must have a height between 1.65 meters and 1.80 meters for women and a height between 1.70 meters to 1.80 meters for men.
Communication Skills: Applicants should be fluent in English and Spanish.
Education: Air Nostrum accepts applicants who graduated at least high school.
Additional Requirement: Must know how to swim.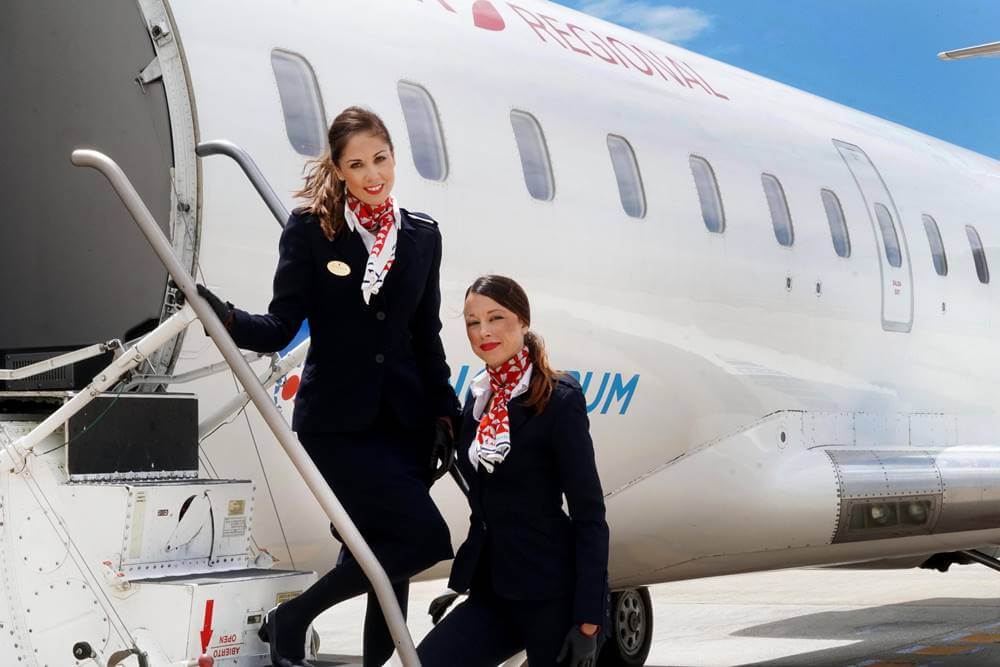 Document Requirements to Prepare
Resume/ CV: You should bring three copies and contain the needed information about who you are and what you are capable of.
Passport (Photos: Full and passport size): Must have a passport. In addition, applicants must have two passport-size images and one full-length photo.
ID: They must bring their Spanish Nationality Identification Card for Spanish residence.
 Residence & Working Permit: For non-Spanish applicants, you must bring proof of residence and a working permit that shows you are eligible to work in the country.
Additional Requirement: If you passed the interview, you are requested to take a psycho test and training for 6 weeks.
Where to Apply for a Job for Air Nostrum
All applicants must submit their requirements to this website HERE. This is the company's official website for creating job posts and hiring employees.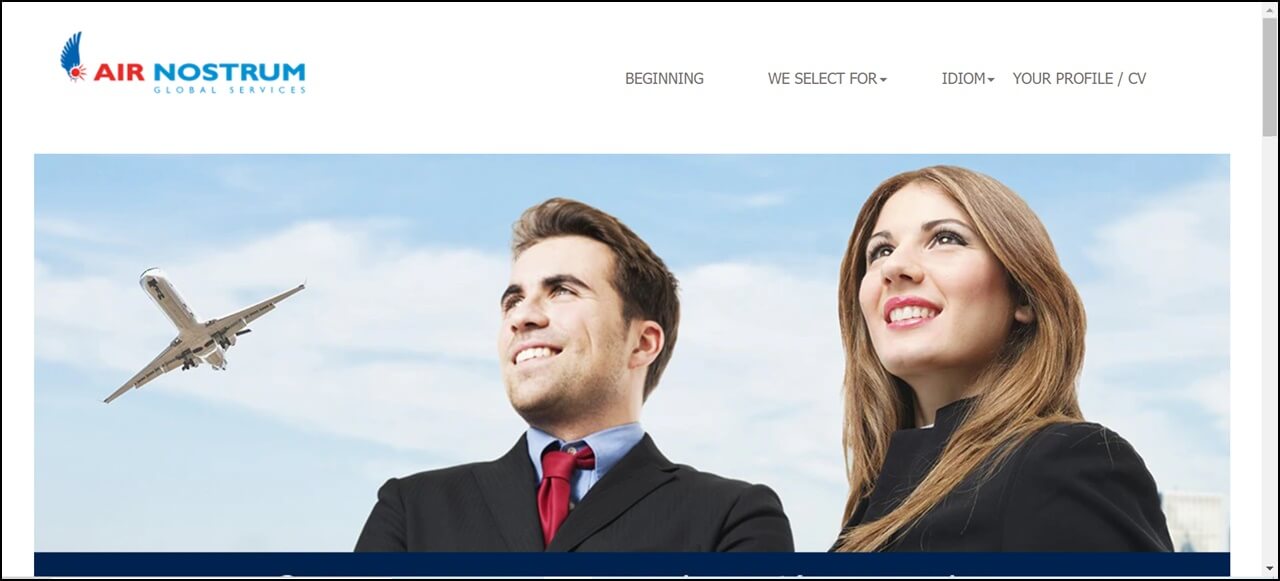 How to become a Cabin Crew for Air Nostrum
When applying for a job, all applicants follow certain steps. This is also true for applicants applying for the position of flight attendant. Here are some of the steps you need to undertake to be guided:
Step 1: Have a checklist. This will be your guide if you have complied with all the requirements needed in your job application.
Step 2: Have an updated resume and requirements. In applying for a job, it is common for a company to have sudden changes. You must be updated on this to get the newest information.
Step 3: Submit Application. Companies have on-site and online hiring, but nowadays, they prefer for applicants to submit it online for easy access.
Step 4: Wait to be contacted. Mostly, the company will contact applicants who pass the initial selection. Be attentive always. Also, they add additional requirements during this time so listen carefully.
Step 5: Prepare for an interview. Be ready and prepare yourself.
Step 6: Wait for Air Nostrum to set the date of your interview.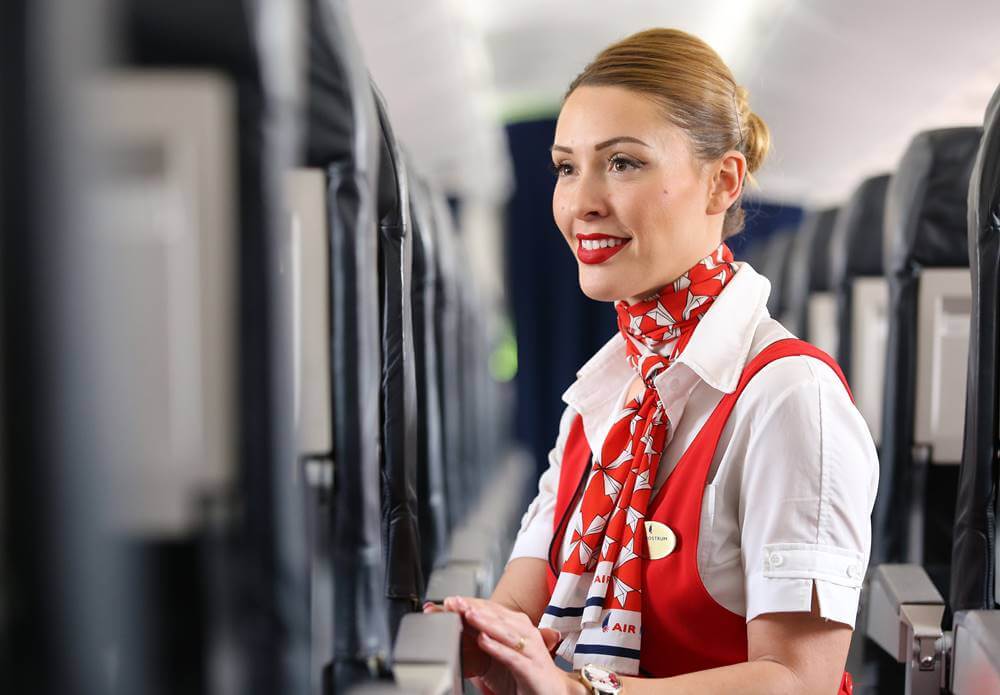 Monthly Salary of an Air Nostrum Attendant
Salary is a confidential matter that should only be discussed between the employer and the employee. As an applicant, you know you want what's best for you, including the salary. You can negotiate during the interview, but you can also research the average salary of this job depending on your country.
Air Nostrum is a company located in Spain. On average, the monthly salary of flight attendants in this country is between 960 euros and 3,070 euros. Your salary will depend on your skills, position, and knowledge. Other than that, benefits are given as is required of any company.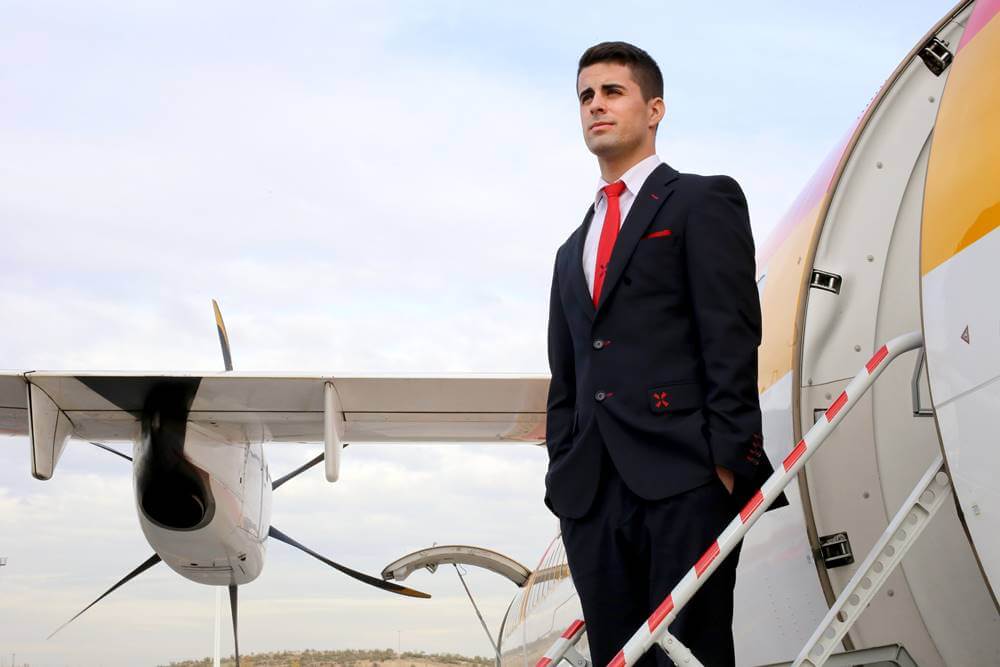 Video: Air Nostrum Promotional Video
Air Nostrum is trying its best to offer quality service to customers. To know more about them, you can watch the video below:
As Air Nostrum has released this video, they want to send a message that no matter when they are here to serve you. Specifically, the video contains:
Preparation service during the holiday season.
Covid-19 restrictions
Aircraft internal visuals
Aircraft regulation
As an Air Nostrum flight attendant, you are expected to work during holidays and follow health restrictions possibly. You should be familiarized with it.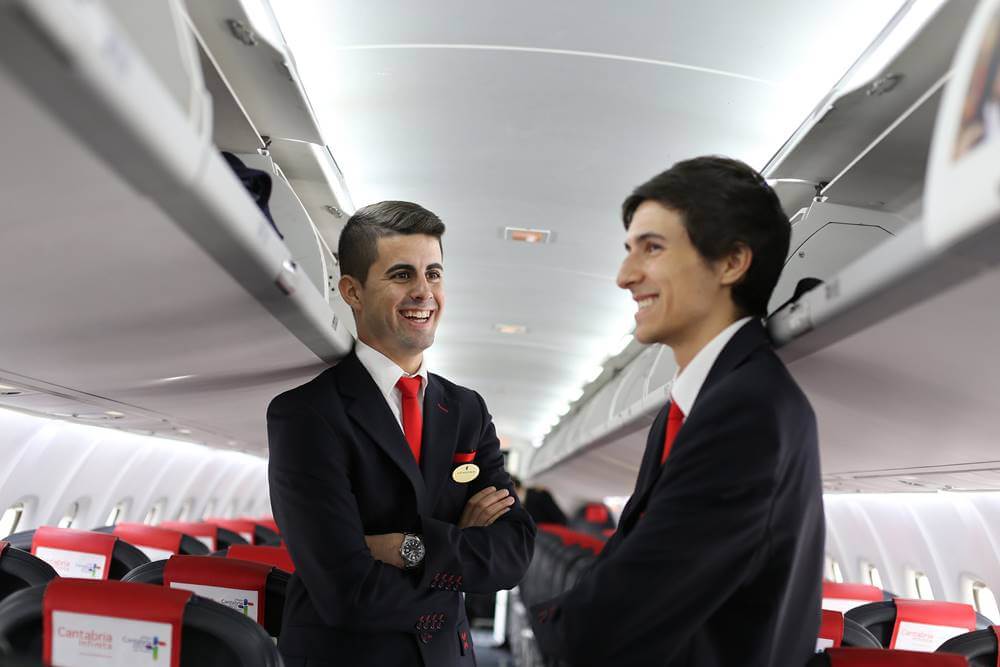 Photos: Air Nostrum Flight Attendant Photos
Check out these beautiful pictures of Air Nostrum Flight Attendants in uniform. If you wish to picture yourself being a part of this company, check out these photos to give you an idea about working for this airline:
Frequently Ask Questions
Now here are the frequently asked questions about Air Nostrum and the application process for the company's flight attendants:
1. What language do I have to learn to become an Air Nostrum cabin crew?
You must speak English and Spanish.
2. How tall should I be to become an Air Nostrum flight attendant?
Male and females have a different height requirement. For males, they are expected to be between 1.70 meters and 1.80 meters. For females, they should be at least 1.65 meters to 1.80 meters.
3. What is the educational requirement of an Air Nostrum FA?
A flight attendant must at least finish high school.
4. Is Air Nostrum operating during a pandemic?
Yes. They operate during a pandemic and even on holidays.
5. Is there training needed to become an Air Nostrum cabin crew?
Yes, and it usually lasts 1 month and 2 weeks.
6. Are fresh graduate students allowed to apply?
Absolutely. As long as you pass the minimum requirement.
7. As an Air Nostrum flight attendant, what skills should I learn?
You should learn skills related to flight attendants, especially at swimming s they emphasize this.
8. How much is the monthly salary of the Air Nostrum cabin crew?
The average salary is between 960 euros and 3,070 euros.
9. Does Air Nostrum accept non-Spanish applicants?
Yes. As long as you have a working permit and certificate of residency.
10. What photos are needed in applying Air Nostrum Cabin Crew?
2 copies of passport-size photo and 1 full-length photo.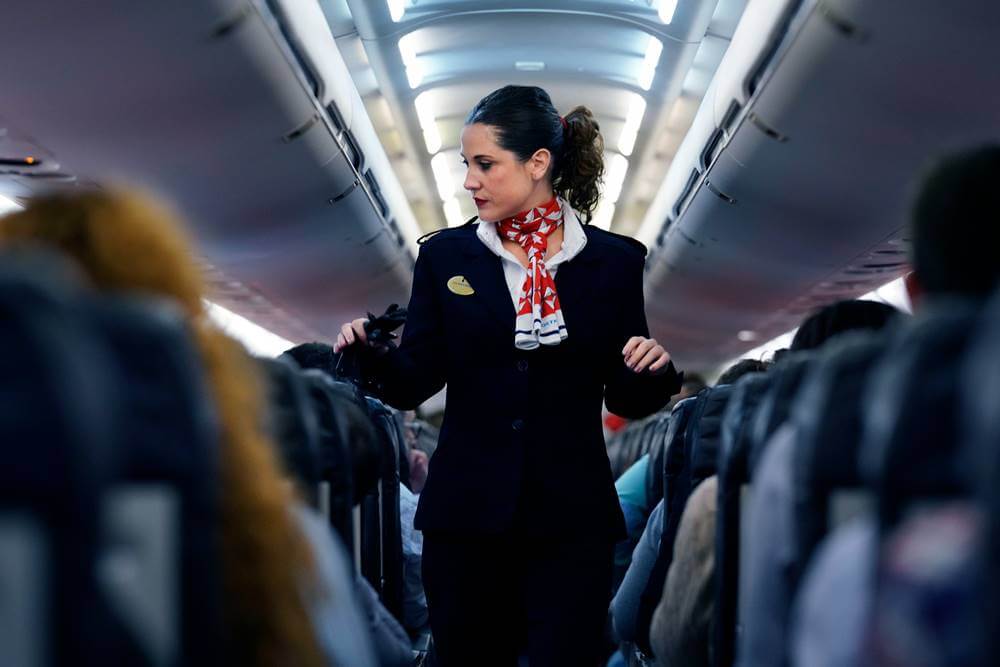 Contact Information
AIR NOSTRUM
Address: Avenida Comarques del pais Valencia 2 Quart de Poblet 46930
Email: amares@angs.aero
Website: www.airnostrum.es
Number:  +34-96-196.02.00
Twitter: https://twitter.com/airnostrumlam
Instagram: https://www.instagram.com/airnostrum/