Are you interested in being a flight attendant for CanJet Airlines? This guide details everything you need to know about the hiring process. This article has got you covered from the eligibility criteria, cabin crew responsibilities, and the documents you'll need for your application.
Also Read: Cabin Crew Meaning: What it Means to Work as a Flight Attendant
CanJet is a low-cost charter airline that aims to become the top Canadian chartered airline. Because of this, the company established its own set of qualifications and standards for hiring to search for the right individual to join its team. If you think you're fit for the position, keep posted as you read all the essential information below related to the process of application. Make sure that you understand every single bit so you can guarantee your chances of landing the job.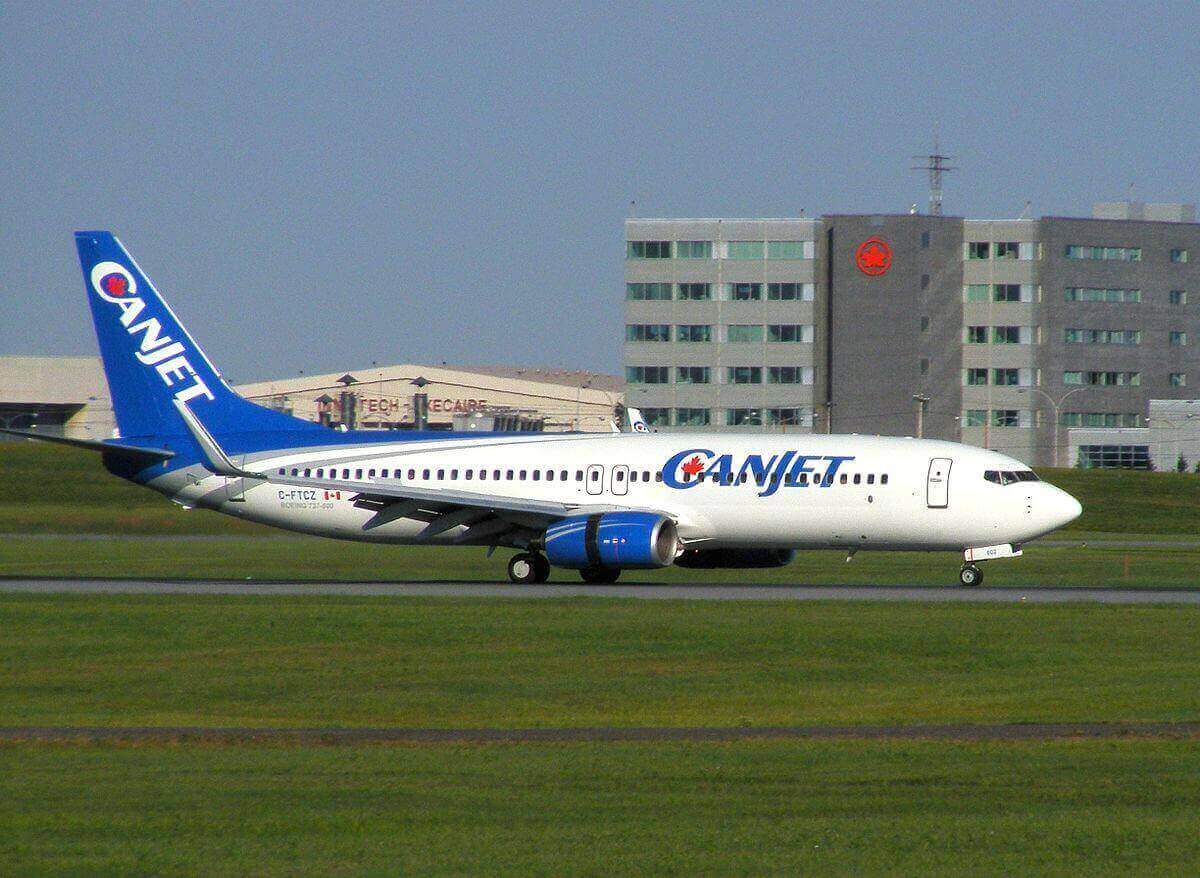 Overview of the CanJet
CanJet is a low-cost Canadian air carrier based at Halifax International Airport and has headquarters in Enfield, Nova Scotia. While it began operations in 2000, it was reformed and founded as an independent carrier in 2002.
CanJet threw itself into the cesspool of Canada's low-cost airlines in the early 21st century. Apart from flying scheduled flights for passengers, the company also operated various charter flights alongside flying ad hoc and contract charters for other airlines and tour operators throughout the United States and Canada.
The airline was initially launched as IMP Group International Subsidiary and eventually merged with Canada 3000 in 2001. However, the unfortunate collapse of Canada 3000 in November of the same year prompted the airline to rebrand as an independent carrier. From having three destinations, CanJet was able to grow its network as it made a significant expansion westward, gradually servicing flights to over 37 destinations throughout the Caribbean, South America, and North America. It also includes flights to cities such as Fort Lauderdale, Cancun, Toronto, Montreal, Orlando, and Vancouver.
Increased competition from other airlines has urged CanJet to cease operations now and then. Moreover, it also decided to shelve a part of its flight operations in 2006, prioritizing charter flights instead. This gave way to numerous layoffs and re-hiring of employees much later.
The airline inevitably ran into difficulties in 2015, having to drop its scheduled operations in Europe while keeping track of five aircraft at the same time. After a few attempts, CanJet opted to cease its operations in September of the same year.
Responsibilities
To some, being a flight attendant seems like a dream career due to the luxury of traveling. If you can see yourself working as one under the leadership of CanJet airlines, it's best if you're well-informed of your responsibilities and the things you're expected to do as part of their cabin crew. The airline makes sure that it hires only those who are dedicated and skilled enough to render quality service to its customers and who are able to materialize their visions through hard work and effort.
That said, here are the responsibilities that come with being a flight attendant for CanJet.
Coordinate flight activity
Enforce safety and emergency procedures strictly and consistently according to company procedures and Transport Canada regulations
Offer assistance, leadership, and direction in case of emergencies.
Operate safety and mechanical equipment such as aircraft doors, fire extinguishers, oxygen systems, evacuation slides, and more
Deliver excellent customer service while performing in-flight and pre-flight duties
Serve snacks and beverages to passengers.
Accounting of receipts and handling of cash
Perform other assigned responsibilities
Communicate with Cabin Services daily
Report all and any activities that can potentially affect the safety of passengers to the right cabin personnel
Qualifications
Like any other job hiring process, airlines also establish a set of qualifications to filter for the most suitable candidates for the job. Now that you know about the responsibilities of a Canjet cabin crew, you'll now understand how an eligibility criterion is essential to make sure that their chosen candidate is able to do their job well. Because of this, you must follow all the qualifications and standards that the airlines look for in a candidate if you want to have increased chances of getting hired.
Here are the qualifications of a CanJet flight attendant.
Minimum 19 years of age at the time of employment
At least two years of experience in Customer service
Canadian citizen or possesses a Landed Immigrant Status (with a permanent Resident Card) while having the capacity to travel unrestricted outside Canada
Has above-average customer service, communication, and interpersonal skills
Can efficiently work as part of a team
Can work rotating shifts, particularly on holidays and weekends
Can travel on a consistent schedule
Being bilingual in Canada's two official languages is considered an asset but not necessarily required.
Document Requirements to Prepare
After learning about the eligibility standards and responsibilities of a CanJet flight attendant, you can now get on to preparing all the documents required for your application. These documents help the airline's recruiters to know you better, gauging your capabilities from your background, work experience, and skills. With this, it's crucial that you prepare the needed documents as promptly as possible if you want to avoid delays or interruptions along the way.
These include:
Updated CV
Valid passport or visa documentation that permits travel outside Canada (The company will reimburse the employees for the passport's cost)
Transportation Security Clearance
Where to Apply for a Job for CanJet Online
CanJet currently has no careers page on its website, though you can check out its Indeed profile to look for job vacancies. You can try applying directly from there or through its Linkedin page here.
How to Apply as a Cabin Crew for CanJet Online
You can apply as a cabin crew or flight attendant for CanJet online through its Indeed page. Here are the simple steps to follow when doing so.
1. Visit CanJet's Indeed profile.
Go to Indeed.com and search CanJet. You can also access it by conveniently clicking this link.
2. Click on the Jobs tab.
Select the 'Jobs' which you will see after clicking on CanJet's profile. Here, you may see a list of available job vacancies which you can apply for. For convenience, you can also input the position you're trying to apply for and the specific province or country that it's based on.
3. Read through the job details and qualifications.
Once you've found the position you're applying for, click on and read through all the information about the job. Make sure that you understand it thoroughly.
4. Follow the steps indicated on the page.
After this, you simply have to follow the required steps for you to finish your application. Ensure that you have all the necessary documents with you prior to submitting.
Monthly Salary of a CanJet Flight Attendant
A flight attendant at CanJet can expect to make an average hourly wage of $23-$25. Other flight attendants who worked under the company attest to its great compensation, which is already inclusive of a health care plan and a good pension. It's also a great airline for one to kick start their career as a cabin crew.
Video: CanJet Safety Video
Below is a Safety Video by CanJet giving everyone a brief description of the safety protocols mandated by the company when flying on any of their aircrafts. Being a member of the flight attendant team for the airline, it is part of your responsibility to ensure customers are adhering to the safety protocols.
Ensuring customers follow these protocols will also help strengthen the airline's reputation as a safe and reliable one, among its many competitors.
Frequently Asked Questions
Here are the top common questions you need to know as an aspiring flight attendant for CanJet.
1. How old should I be to apply for CanJet?
CanJet airlines require that you be at least 19 years of age to apply for a flight attendant position in the company.
2. Is work experience a must before applying?
CanJet usually prefers individuals who have at least two years of work experience in Customer service before applying for the airlines. As a company with a vision for becoming a premier airline in Canada, CanJet believes that its employees should have the appropriate skills to deliver their responsibilities efficiently.
3. What skills should I possess to become a flight attendant in Canjet?
While it's not required, a skill that CanJet considers an asset is bilingualism in Canada's two languages. Aside from this, you must also be skilled in attending to customers and adaptability.
4. Where is Canjet's headquarters?
CanJet is headquartered in Enfield, Nova Scotia, and is based at Halifax International Airport.
5. What documents do I need to prepare?
Besides an updated CV/resume, you must also prepare a valid visa passport or any visa documentation that permits outbound travel without restrictions.
6. What are my responsibilities as a cabin crew in Canjet?
As a CanJet flight attendant, you are tasked with the responsibility of enforcing safety and emergency procedures to in-flight passengers, assisting and tending to their concerns, and serving beverages or food.
7. How much will I earn as a flight attendant in Canjet?
On average, you can earn about $23-$25 per hour as a flight attendant for CanJet. The salary already comes with perks and benefits such as health insurance and a great pension as well.
8. Is it hard to get a job at CanJet?
The application process can get quite tedious; however, you can guarantee to land a job as long as you follow the steps and comply with the appropriate requirements.
9. How long is the duration of the training?
Before you can become an official flight attendant for the airline, you must need to complete CanJet's Flight Attendant Training program, which roughly lasts for four weeks in total.
10. Is there a grooming protocol?
CanJet has its own set of Flight Attendant Grooming Standards which you need to follow for the job.
Summary
Knowing what to expect before applying for a job is crucial in many ways, and being a flight attendant is no exception to that. Apart from the luxuries and perks that come with the position, it's also essential to be mindful of the responsibilities you're required to uphold along the way, particularly because you're also in charge of ensuring the passengers' security and safety at all times. We hope that this guide has helped prepare you better for your journey of becoming a flight attendant under CanJet airlines.
Contact Information
CANJE
Address: (of main headquarters) Enfield, Nova Scotia
Telephone Number: 902-873-7800
Website: canjet.com
Facebook: no official page
Instagram: no official page
Twitter: no official page