This guide helps you know about the cabin crew hiring process of Air Dolomiti, an Italian-based airline. This includes everything from the responsibilities, requirements, qualifications, and the step-by-step process of applying for a flight attendant position.
Also Read: What is the Cabin Crew Age Limit? Flight Attendant Age Requirements
Air Dolomiti is a 4-star airline, rated for its impressive quality of staff service, airport, and onboard products. Its numerous awards and accolades are only a testament to its never ending commitment to providing passengers with the best travel experience. Because of this, the airline takes great care in hiring and training employees that share the visions and mission that the company strives to uphold. If being a part of the Air Dolomiti cabin crew is a good idea for you, read on to know more about the company and how you can leverage your chances of getting the job.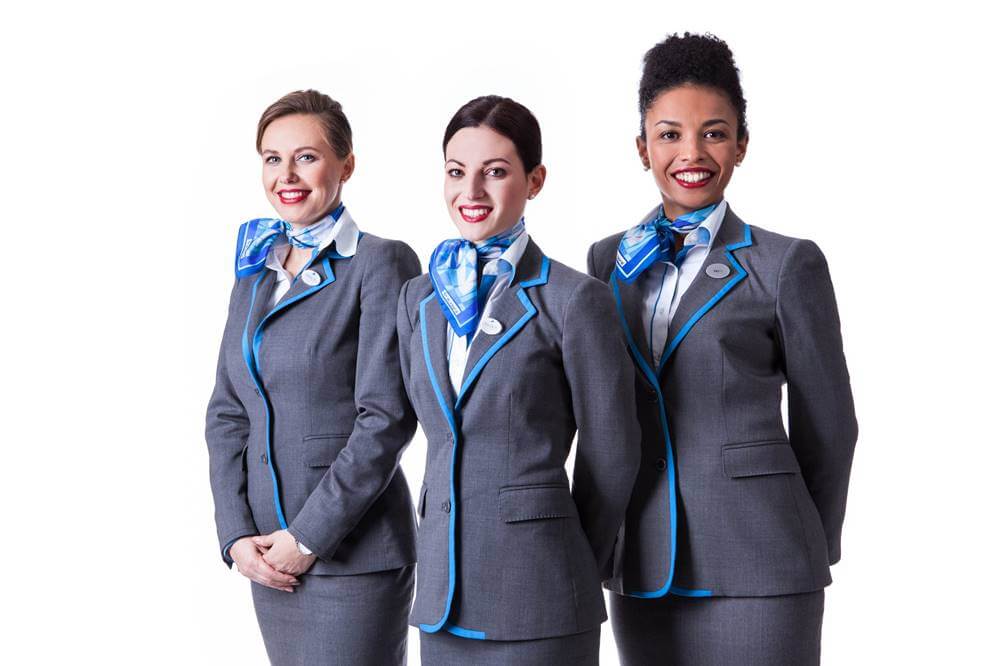 Overview of the Air Dolomiti
Air Dolomiti is a Lufthansa Group Italian-based airline that connects the main airports of Italy to Germany, most especially to Frankfurt and Munich. The company prides itself on its strong and defining characteristics, which consist of punctuality, reliability, quality, as well as strong customer focus.
The airline's administrative headquarters are located in Villafranca di Verona in Italy, with operational bases in Munich Airport, Florence Airport, and Verona Villafranca Airport. It also possesses a fleet composed of Embraer E-195s in the seat segment of 70/120 and flies to over 23 destinations in both Europe and Italy while passing through its hubs in Frankfurt and Munich. Moreover, the airline company also possesses a tariff plan that is aligned with its parent company, offering three payment levels consisting of two businesses and three economy classes.
Air Dolomiti's prime goal is mostly aimed at meeting the different needs of different passengers – from those who want to cut down on travel costs to passengers who want to experience the maximum level of travel comfort as much as possible.
Furthermore, the airline also remains steadfast in its efforts to seek out excellent and quality products wherever it may be possible. It actively tries to make significant actions that can be helpful in the conservation of the environment manifested through how the company minimizes fuel consumption and uses raw and eco-friendly materials. Through these efforts, the airlines were able to decrease plastic consumption by approximately 11.000 kilograms per year. Despite being faced with certain challenges in the aviation industry, Air Dolomiti is committed to sustaining its steps in improving its environmental progress and contributing to a wider scope of change that is better for all.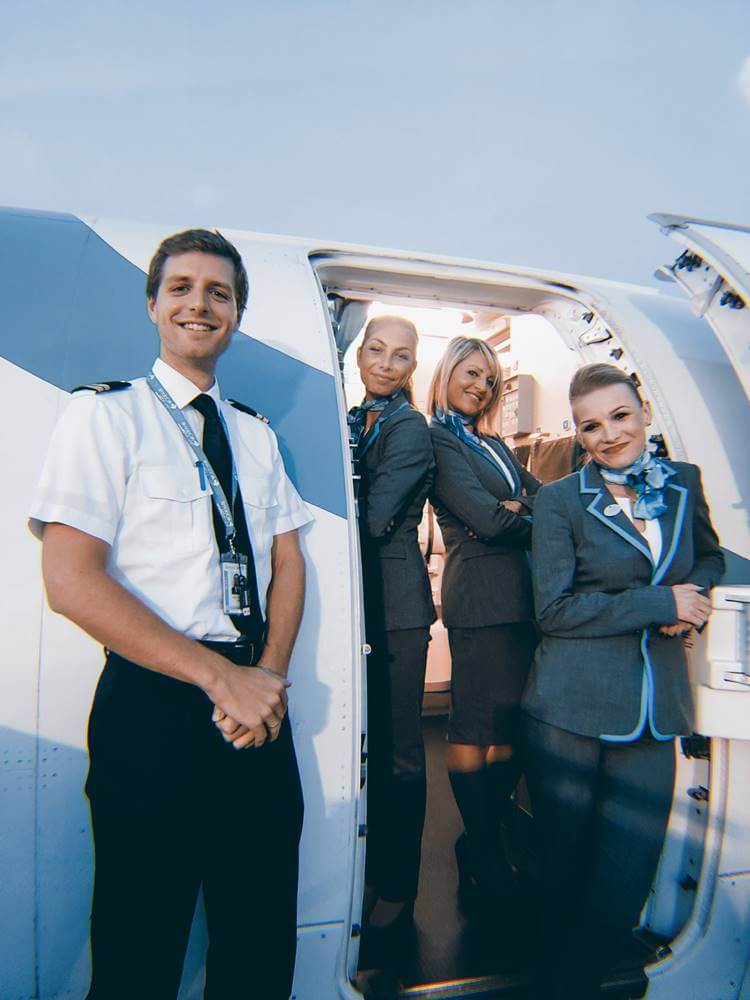 Responsibilities
Knowing what your responsibilities are is crucial before entering any kind of job. Being a flight attendant is no exception to this, especially since your position involves ensuring the passengers' safety, security, and comfort at all times during the flight. Moreover, flight attendants are also the primary employees who are constantly greeting passengers and customers and are tasked with providing them with friendly accommodation. By having a full understanding of what you need to do as a flight attendant, you can guarantee to deliver quality services, minimize mistakes, and even excel in your job all the more.
Here are the responsibilities that being an Air Dolomiti flight attendant requires:
Perform pre and post-flight checks
Assist in-flight passengers in deplaning
Attend to passenger's safety and comfort throughout the flight
Briefing in-fight passengers about the rules of Air Dolomiti during flight
Checking the safety of the airlines' equipment and ensuring aircraft cleanliness
Welcoming passengers and leading them to their respective seats
Making necessary announcements on behalf of the air hostess and answering questions during the flight
Serving refreshments and meals to in-flight passengers
Managing emergency situations professionally
Preparing flight reports
Maintain the cabin systems on the aircraft
Operating the airlines' aircraft system and equipment
Rendering appropriate medical advice and care to passengers when necessary
Offering relevant information to passengers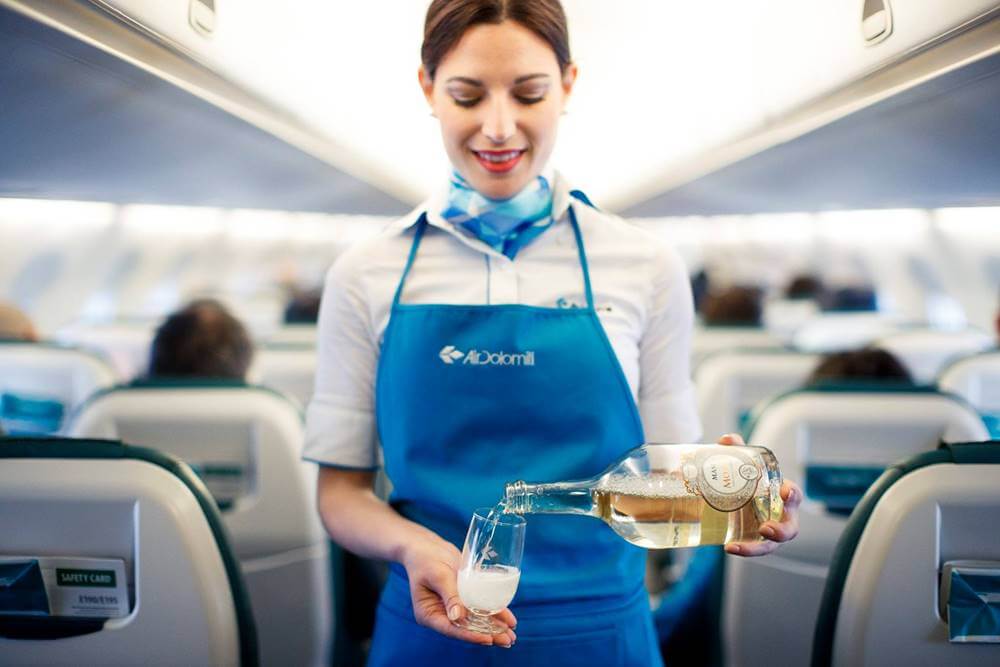 Qualifications
As a 4-star rated airline, Air Dolomiti strives to maintain the quality of service that it offers to its passengers during flights. Flight attendants usually take the frontlines in terms of representing the reputation of the company and are crucial in setting a customer's overall travel experience. Because of this, Air Dolomiti has set certain qualifications that can help them find the most suitable job candidate for the position who can effectively deliver exceptional services in accordance with the company's goals and aims.
Here is the set of qualifications that Air Dolomiti looks for in its flight attendants:
Must be 17-26 years of age
Must be fluent in spoken and written English
Must at least be 157.5 cm in height with weight being proportionate to the candidate's height
Must be fluent in English and Italian
Good command of the German language is an advantage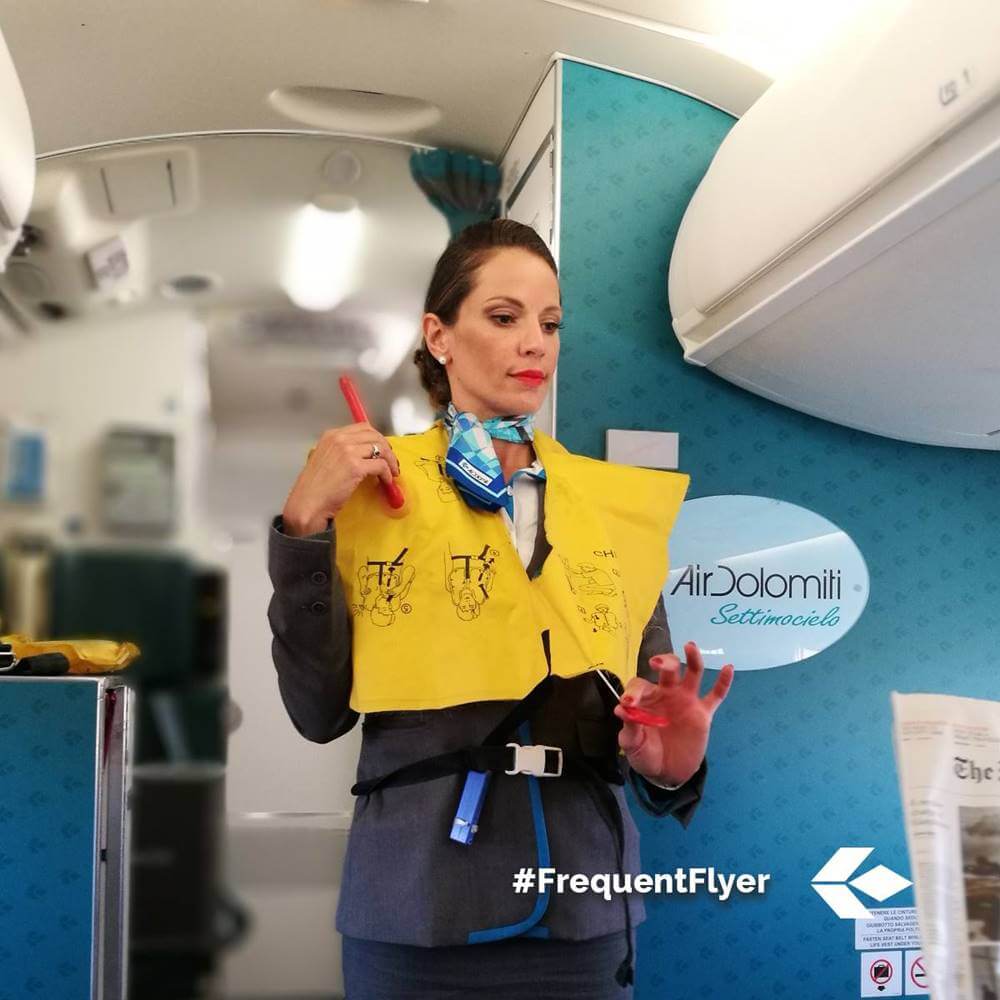 Document Requirements to Prepare
After knowing your responsibilities as a flight attendant and the qualifications you need to pass to be a job candidate, you will now need to prepare the required documents for your application. The documents you will pass will significantly help increase your chances of getting hired for the position, especially since they allow recruiters to have a brief insight into your background, skillset, or previous work experiences, which can be beneficial for the company. Make sure that you comply promptly with all of these documents if you don't want your application to be delayed or, worse, rejected.
Here are the documents you need to have in your job application:
Updated CV/Resume
High School Diploma or equivalent exam from an Institute or School
Valid passport from a relevant country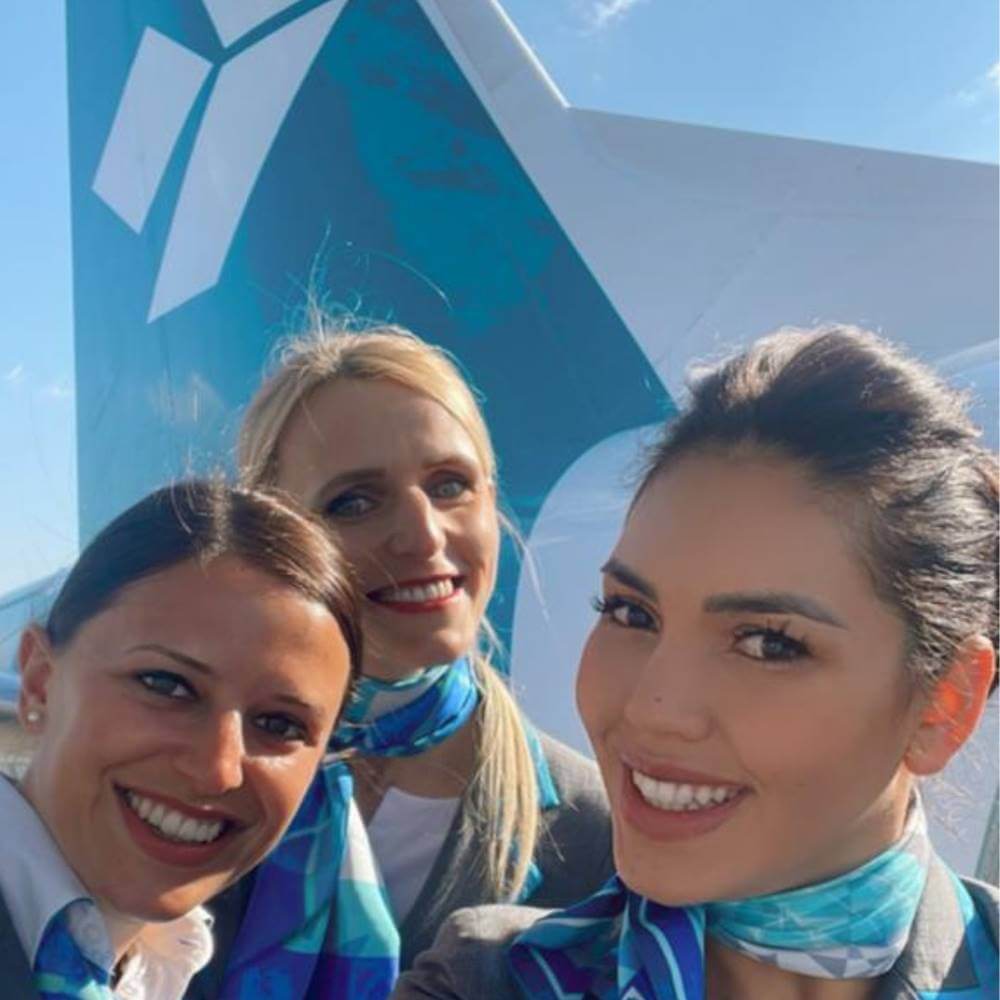 Where to Apply for a Job for Air Dolomiti Online
To apply for a job for Air Dolomiti online, all you need to do is visit its official careers page. You can also apply directly through its LinkedIn page.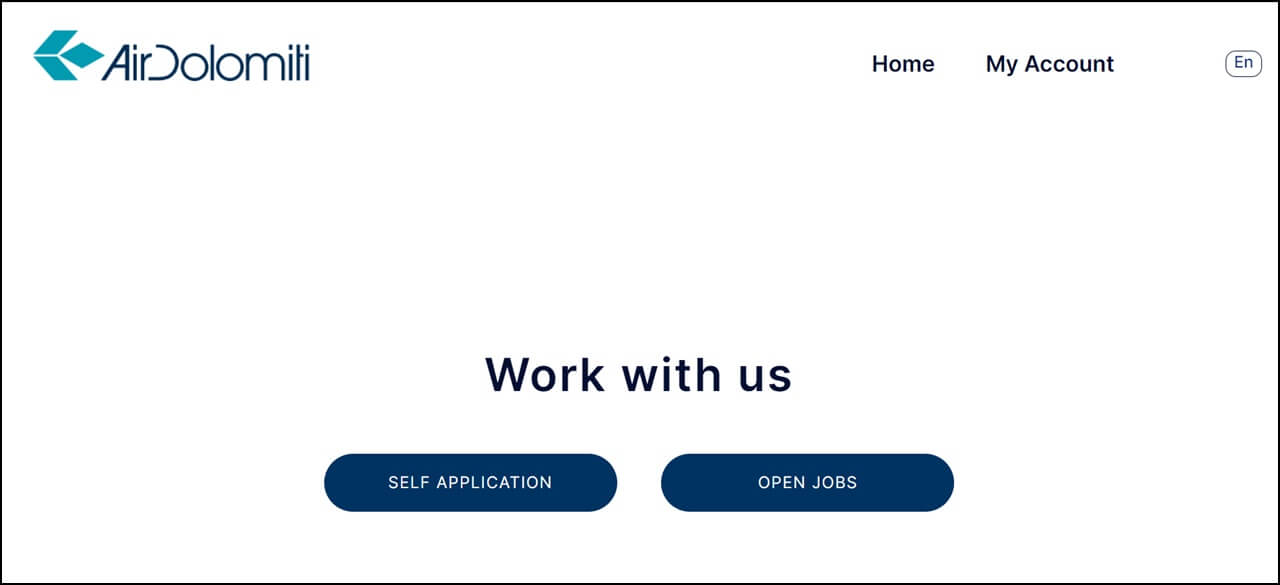 It may also be wise for you to keep updated on various announcements by checking its social media pages from time to time for relevant information regarding your job application.
How to Become a Cabin Crew for Air Dolomiti
You now know where you can apply to become a cabin crew member by visiting their official online job portal above. With that being said, here are the following steps you need to follow to apply for Air Dolomiti flight attendant position.
Step 1: Visit Air Dolomiti's Career Page.
The first thing you need to do is to visit the airline's official career page here. On the page, you will be seeing two tabs which are named Self Application and Open Jobs. Self Application means that you will directly apply for a job while choosing the other option will redirect you to a listing of job vacancies.
Step 2: Browse through the job listing and select your preferred job position.
Select Open Jobs and browse through the presently available job vacancies that the airline offers. Click on the job position you want to apply for.
Step 3: Fill out the application form and submit it.
Upon clicking, you will be redirected to a new page where you will be asked to fill in an application form. This includes all your basic information ranging from your full name, address, educational background, and more. Make sure to fill in the needed information as honestly and accurately as possible, especially since they will be using your contact information to reach out to you in case you get hired.
You will also be asked to submit your updated CV at the end of the application form. Click submit if you're finished.
Step 4: Wait until the company contacts you for further details and instructions.
After submitting your application, you only need to wait for the airline company to contact you and inform you of the next step in your application process.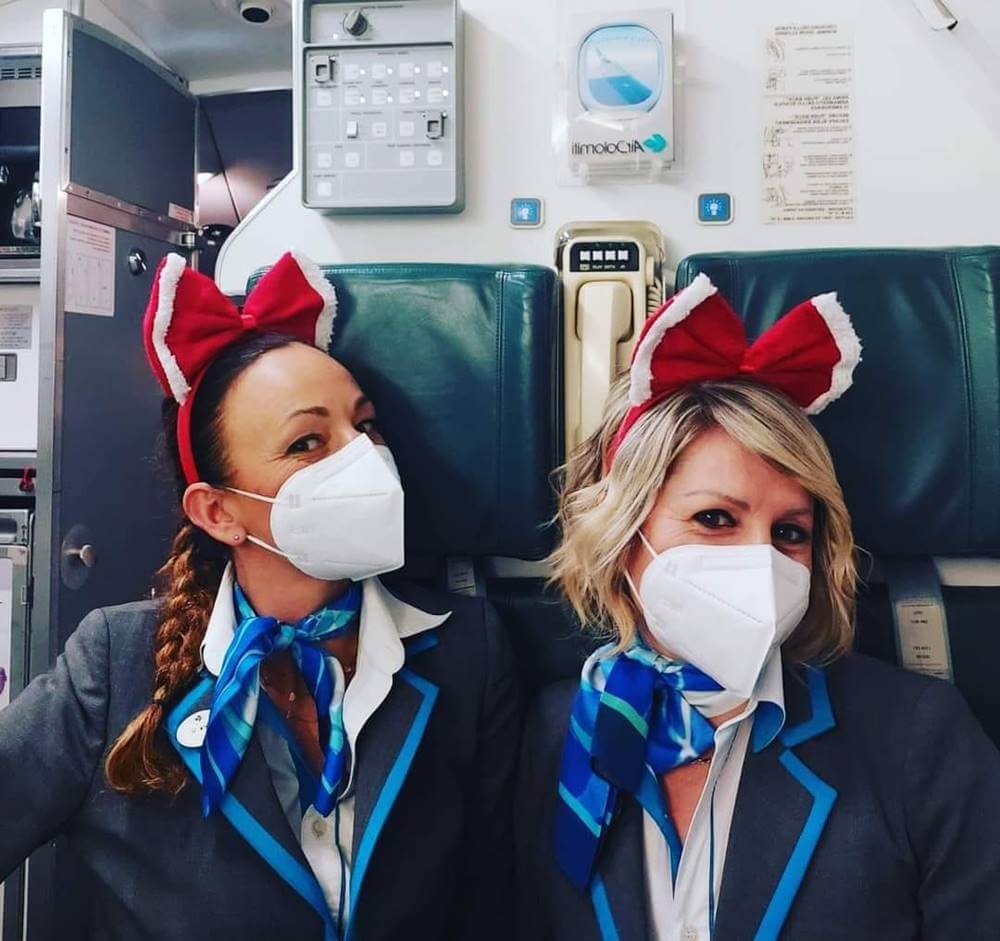 Monthly Salary of Air Dolomiti Flight Attendant
The monthly salary of a flight attendant in Air Dolomiti is estimated to be around 2 550 EUR on average. This salary already includes certain employee benefits such as discounts, housing, insurance, and more.
Video: What it's like to work for Air Dolomiti as a Cabin Crew
This video shows Arianna, a cabin crew member of Air Dolomiti, recounting her experiences and fond memories as a long-serving flight attendant for the airline. Arianna details what it's like to work for Air Dolomiti and how the experience has changed her life forever. At the company. She also shared how her sociable personality fits in with the job and how she goes on her way to perform her duties as a flight attendant throughout the years.
Disclaimer: This is a video uploaded by a flight attendant vlogger who shared her experience being a cabin crew member. Take note that every crew has a different experience, but this will help give you an idea what to expect when you work for Air Dolomiti.
Photos: Air Dolomiti Flight Attendant in Photos
Check out these beautiful pictures of Air Dolomiti Flight Attendants in uniform. If you wish to picture yourself being a part of this company, check out these photos to give you an idea about working for this airline:
Frequently Asked Questions
Here are some of the frequently asked questions from other applicants that may help you increase your journey's success rate:
1. Where is Air Dolomiti's headquarters located?
The airline's headquarters are situated in Villafranca di Verona, Italy.
2. Are there salary benefits or perks?
Apart from the airline's competitive salary, there are also inclusive benefits such as travel discounts, insurance, and more.
3. Is there a height requirement?
Air Dolomiti's qualifications require that you must at least be 157.5 cm tall to be qualified. Your weight must also be proportionate to your height.
4. What are the skills needed to become an Air Dolomiti flight attendant?
To be a flight attendant in Air Dolomiti, you'd need to be fluent in both written and oral English. Good command of the German language is also a plus.
5. How can I apply for Air Dolomiti?
You can apply as a flight attendant for Air Dolomiti by visiting their Careers page and filling out the flight attendant application form.
6. What age should I be to apply?
Individuals aged 17-26 years old are eligible to apply for the cabin crew position.
7. What are my responsibilities as an Air Dolomiti cabin crew?
As a cabin crew of Air Dolomiti, you are basically tasked to handle customer service where you have to attend to their concerns and oversee their safety at all times during the flight. You will also have to make announcements and answer passengers' questions should they arise throughout the flight.
8. Is a college degree required?
Air Dolomiti airlines only require a High School Diploma for you to apply. Nonetheless, further education is an asset.
9. Is there training for Air Dolomiti flight attendants?
Yes. Air Dolomiti provides specialized courses for flight attendants. This includes the Initial training Course where flight attendants are trained to manage emergency and normal situations during onboard flights.
10. Is Air Dolomiti a safe airline?
Yes. Air Dolomiti is a 4-star rated airline due to its impressive staff and product service and airport quality.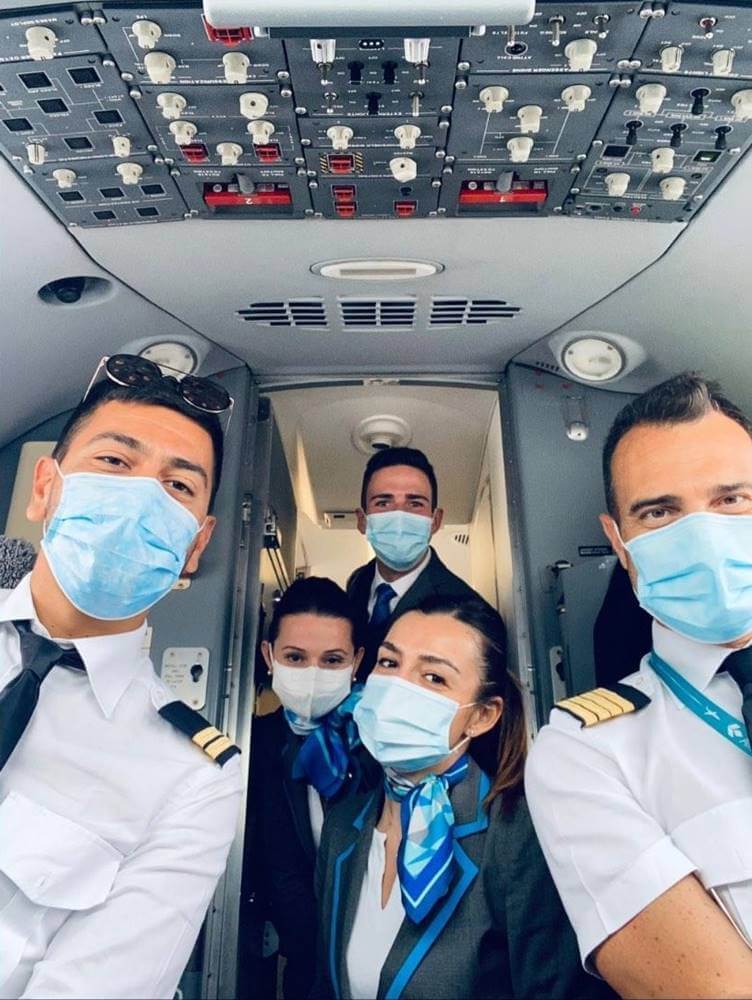 Summary
If you want to be part of Air Dolomiti's cabin crew, it's vital to know that you should first have a thorough understanding of the responsibilities expected of the job and comply with the needed requirements. This helps you have better chances of being hired and allows you to have substantial insight into your potential career life under the Air Dolomiti company. Regardless, remember to follow all the essential tips and steps in this guide as you embark on your journey to becoming a flight attendant.
Contact Information
Air Dolomiti
Address: (of main headquarters) Villafranca di Verona, Italy
Telephone Number: +39 045 2886140
Website: https://www.airdolomiti.eu/
Facebook: https://www.facebook.com/AirDolomiti/
Instagram: https://www.instagram.com/airdolomitispa/
Twitter: www.twitter.com/Air_Dolomiti