To be a flight attendant for Air Dolomiti, applicants must meet a few key requirements. First and foremost, they must be at least 18 years old and have a high school diploma or equivalent. They must also be able to speak both Italian and English fluently. Additionally, they must have a valid passport and be able to pass a background check. Finally, they must be comfortable working in a fast-paced environment and handling occasional customer complaints. Those who meet all of these requirements will find that working as a flight attendant for Air Dolomiti can be a highly rewarding experience.
Also Read: Paris Layover Guide: Best Things to Do in 24 Hours
Since 1991, Air Dolomiti has been striving to uphold reliable and affordable service without compromising the passenger's safety. By linking smaller cities in Italy to different parts of Europe, this Italian airline provides both aviation service and job opportunities to the locals. Currently, they are seeking motivated individuals, especially candidates for flight attendants,  who can help with the company's rapid expansion.
Flight attendants have a rewarding job for being able to explore different destinations and meet new people from different cultural backgrounds. However, they carry a huge responsibility on their shoulders– ensuring that each flight offers a safe and enjoyable experience for the passenger. They must have the flexibility to accommodate on-call duties and irregular schedules and have the ability to adapt to the new ambience, especially on fluctuating temperatures, time and air pressure.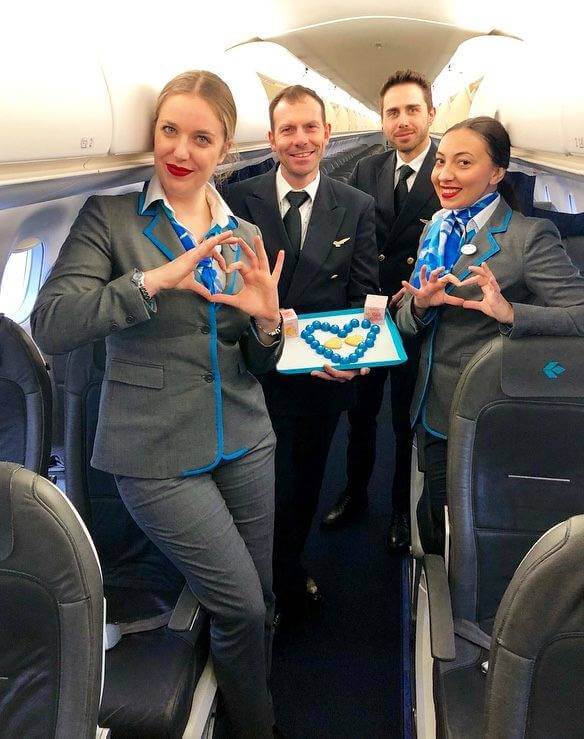 List of Requirements and Qualifications to Become an Air Dolomiti Airlines Cabin Crew
Exemplary customer service can only be demonstrated by flight attendants who have genuine care and compassion for their customers. They must uphold the passenger's safety and comfort as their utmost priority. Apart from that, listed below are the qualification necessary for flight attendant applicants in Air Dolomiti:
At least 18 years of age during the application period
At least 160 cm without shoes on
At least a high school graduate or equivalent education
Valid passport
Eligibility to travel in Italy and all routes served by Air Dolomiti
Proficiency in communicating in both English and Italian
Fluency in German is an asset
No criminal record
Physically fit and mentally capable to handle all the duties and responsibilities of flight attendants in Air Dolomiti
Excellent swimming skills
Valid driver's license
Sufficient vision (can be corrected with contact lenses)
Interpersonal skills and ability to have effective discourse with customers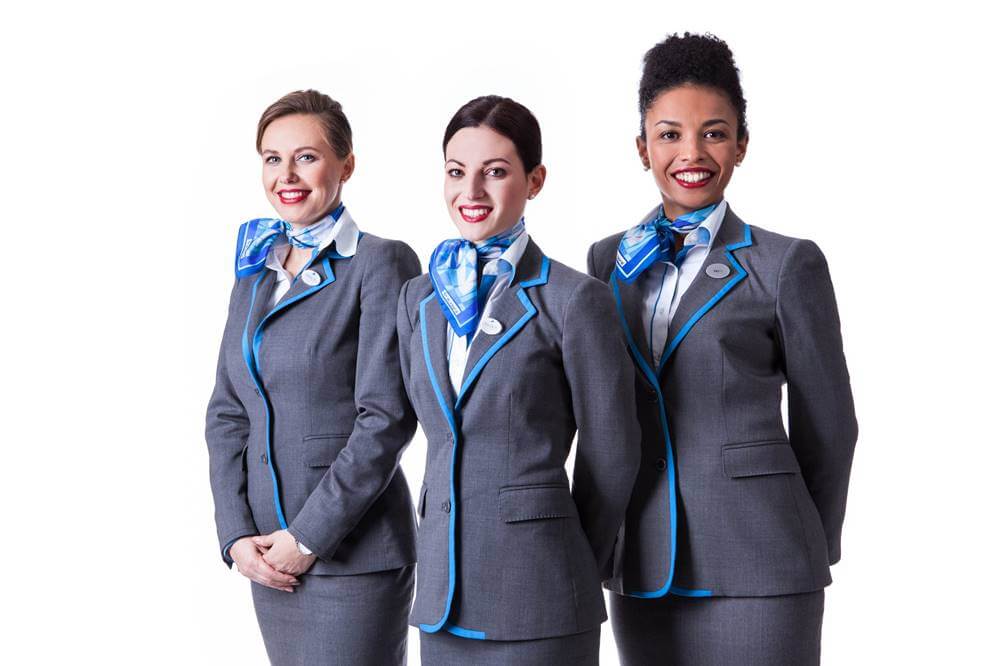 Application Process
Step 1: Prepare all the necessary documents
You can only send your application once, so you have to prepare beforehand a digital copy of all the necessary documents such as your CV, Valid ID, and diploma.
Step 2: Submit your application online
Their official career website will include all available job positions where you can directly submit your application.
If you don't have in-flight experience yet, you can fill out your biodata and submit your CV on the link provided here: https://airdolomiti.altamiraweb.com/jobs/send-cv?JobID=81068555
On the other hand, if you are a former flight attendant or cabin crew, you can submit your application here: https://airdolomiti.altamiraweb.com/jobs/Experienced-Cabin-Crew-223730489.htm
Step 3: Select the recruitment day on your availability 
Their career website also displays the dates and locations of the recruitment day wherein the applicants can select their schedules based on their availability. This will serve as your initial screening so do not forget to dress professionally and bring all the requirements.
Step 4: Prepare for the interview
Once you have passed the initial part of the recruitment process, you will be further evaluated through a personal interview and assessment organized by the Air Dolomiti team. You need to exert much effort in your preparations and create a headstart for essential flight attendant skills such as customer service and emergency-related practices.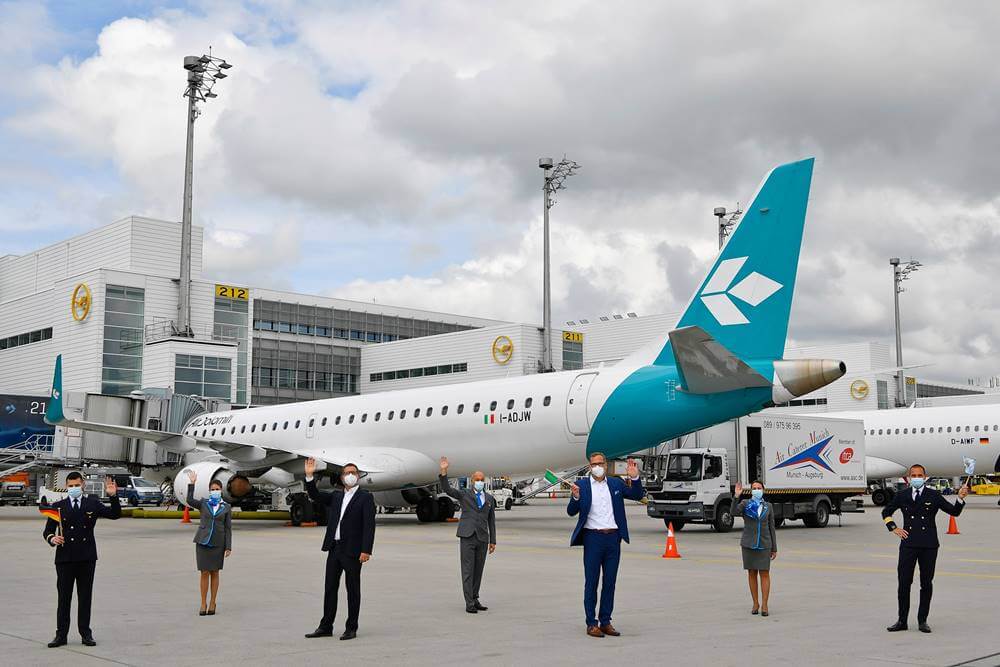 Salary & Benefits
 €2 550 average salary
Travel packages and discounts
Overtime pay
Medical Insurance

Image: Air Dolomiti
Video: The Rewarding Part of Being A Flight Attendant
Watch this interview of Arianna, a flight attendant from Dolomiti Air as she enthusiastically  narrates her experiences as a flight attendant:
According to her, the most memorable experiences she reminisced about were the smiles and compassion that everyone on board, both the employees and passengers have shown that make the flights more gratifying.
Since she has set her heart to do greater things after finishing her language courses, she decided she also wants to travel. The flight attendant job seemed to be the perfect job for this so she grabbed the opportunity provided by Air Dolomiti.
Arianna even jokingly told about her odd hand gestures because she usually demonstrates the safety protocols. Moreover,  she emphasized how this flight attendant job, even through a lot of hard work, has never worn down her smile.
Photos: Air Dolomiti Cabin Crew Uniforms
Check out these pictures of Air Dolomiti crew so you can see what they look like in uniforms:
Frequently Asked Questions
The following are some of the common questions asked about Air Dolomiti flight attendants.
1. What is the minimum and maximum height for flight attendant applicants in Air Dolomiti?
Candidates must be at least 160 cm or almost 5'3 ft and at most 185 cm or almost 6'1 ft.
2. What kinds of aviation services does Air Dolomiti offer?
Air Dolomiti offers both charter and scheduled flights across Europe such as in Austria and Sweden.
3. What should I bring during the recruitment day?
Upon your submission of an online application, you will attend the recruitment event in accordance with your chosen date. Do not forget to bring your resume or CV and your recent photo of full length and half portrait.
4. What should I wear during the recruitment event?
During the recruitment event, both male and female applicants are anticipated to dress neatly in their business attire. Females must wear nude stockings, skirts knee-length, a fitted jacket or blazer, and shoes with heels. On the other hand, males should wear a fitted jacket or suit and tie.
5. Do they accept applicants without in-flight experience?
Yes, they have a separate application process for applicants with no background experience.
6. Does Air Dolomiti accept candidates with blurry vision?
Flight Attendants are allowed to wear contact lenses. As long as your vision problems can be corrected by this, they should not interfere with your daily tasks and obligations.
7. Do they accept applicants with criminal records?
No, they only accept applicants with a clean criminal record.
8. What languages should I learn when applying as a flight attendant in Air Dolomiti?
Since Air Dolomiti is based in Italy, all qualified candidates must be fluent in both English and Italian. Moreover, applicants who are also proficient in German have an advantage during the recruitment process.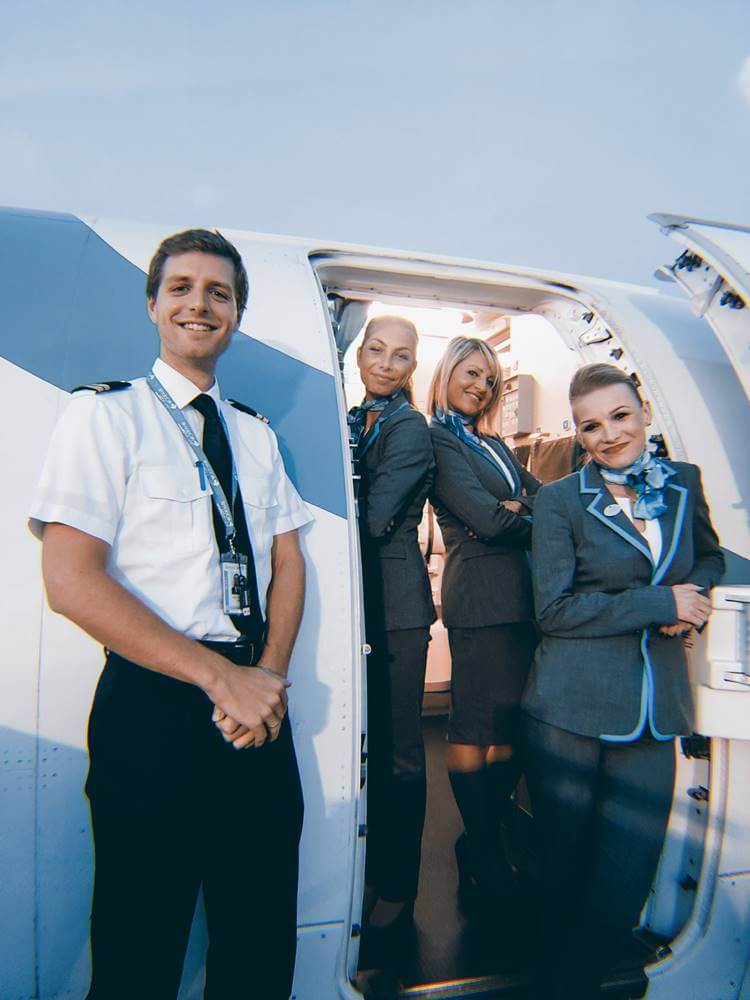 Summary
If you aspire to be a flight attendant in Air Dolomiti, you must share the same principles and values with the company— to provide outstanding service to the customers. With this in mind, being a flight attendant requires a lot of dedication and commitment in order to accomplish every task at hand. You need to have qualifying skills such as fluency in English and Italian, Communication skills, and professionalism in the workplace. Moreover, you must also have the mental capacity and physical strength to do strenuous work on board such as assisting passengers with their needs and lifting their luggage.