CemAir (Pty) Ltd is privately owned by Miles van der Molen, a limited liability business founded in 2005 and incorporated under South African legislation. Fly CemAir is located at OR Tambo International Airport in Johannesburg, where the operating, maintenance and administrative functions are managed.
Also Read: How to Answer: What does excellent customer service mean to you?
CemAir, take employees as the most valuable asset, that's why they invite only the most devoted and enthusiastic individuals who can constantly strive for greatness to join the team. The airline welcomes individuals whose values connect with CemAir and who support its vision, purpose, and values. The airline provides extensive training opportunities on both a personal and professional level to grow its employees. The core premise is to hire for attitude and train for skills. CemAir wants to hire only driven employees that exhibit honesty, integrity, and accountability, so if you have what it takes – this could be your big break in the aviation industry.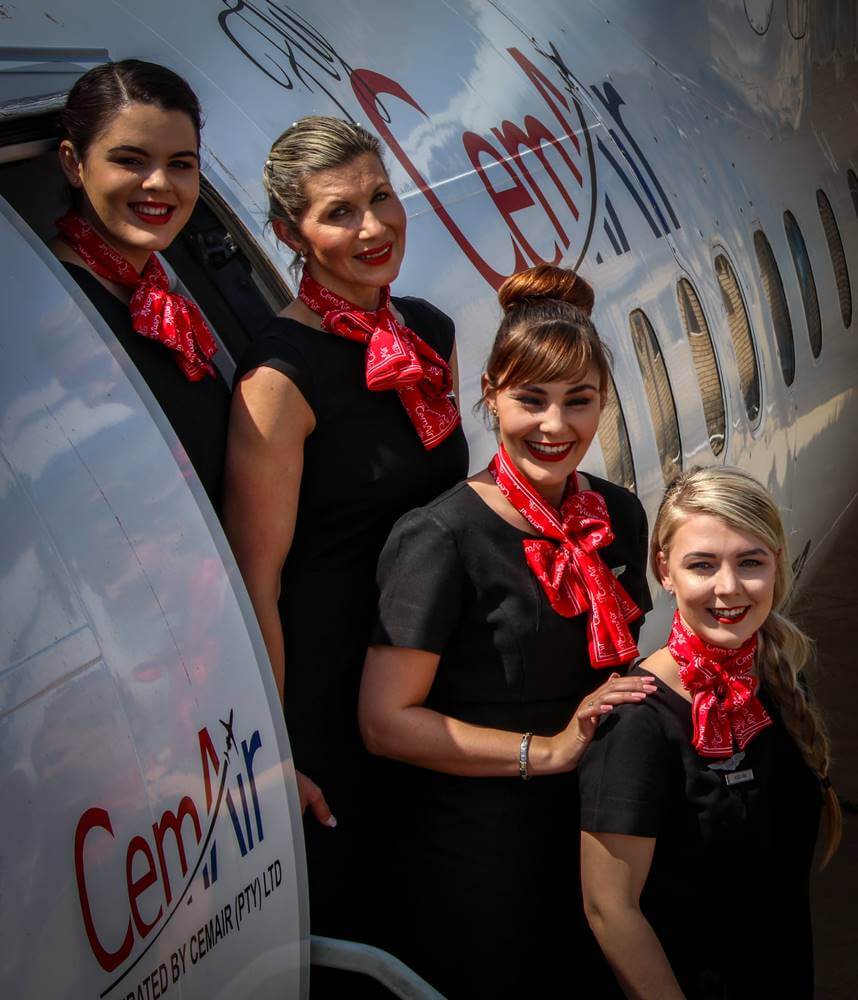 List of Requirements and Qualifications to Become a CemAir Flight Attendant
You must be at least 21 years old legally permitted to work in South Africa.
A high school diploma or a general education degree is required (GED).
Fluent in both written and spoken English.
Multiple language proficiency is an asset, and bilingual (English/French) candidates will be given preference.
Minimum of two years experience in customer service.
A minimum height of 5'0″ and a maximum height of 5'10" are required. There are no exceptions to the height limit due to the internal size of our aircraft.
Be familiar with the Internet.
Be able to receive a security clearance from Transport South Africa.
You must have a valid South African passport.
Must be able to pass medical examinations.
Responsibilities:
Welcoming and guiding passengers to their seats.
You are responsible for inspecting the fleet before and after each flight.
Educate the passengers with regard to flight regulations.
Attend to the passenger's comfort and safety.
Informing passengers on aircraft about safety protocol
Checking safety equipment, the cleanliness of the aircraft, the state of the seat pockets, and the availability of all meals and supplies.
Ensuring that all hand luggage is safely stored.
Serve meals and refreshments on time.
Providing medical care and guidance to passengers.
Hold announcements and answer passenger inquiries during the trip.
Making flight reports after each flight.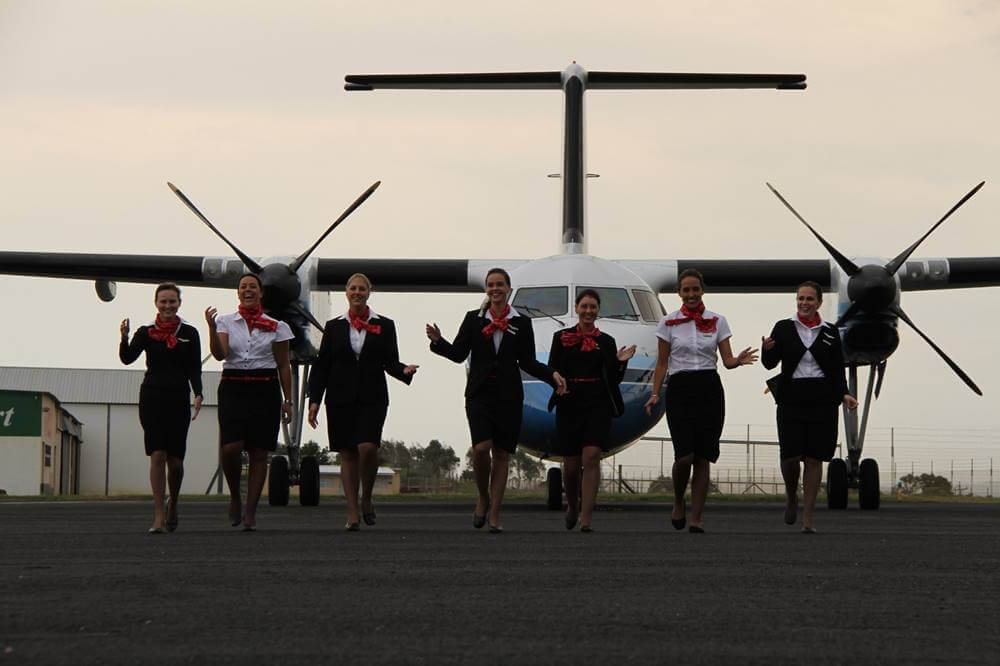 Application Process
Step 1: To apply for a Flight Attendant position at CemAir, you can go here:
https://www.flycemair.co.za/ or directly to their Career page http://cemair.co.za/wp/careers/
Step 2: On the Careers page, you will see specific links designated for different positions inside the company. You can use this link to submit your Flight Attendant application or CV cabincrewcv@flycemair.co.za.
Step 3: Before applying, make sure to prepare your CV and other requirements or documentation needed for your application. Do not also forget to check your online application for any possible errors before submitting it. Make sure to provide true and correct details about yourself.
Step 4: Once shortlisted, they will notify you through call or email. So, keep lines up and always check for their message. You need to pass the initial interview so you can proceed to the next phase of the qualification examination.
Step 5: Once you are done with the application process and you have already passed all tests and physical examinations, the next thing is to complete the designated training and you're in!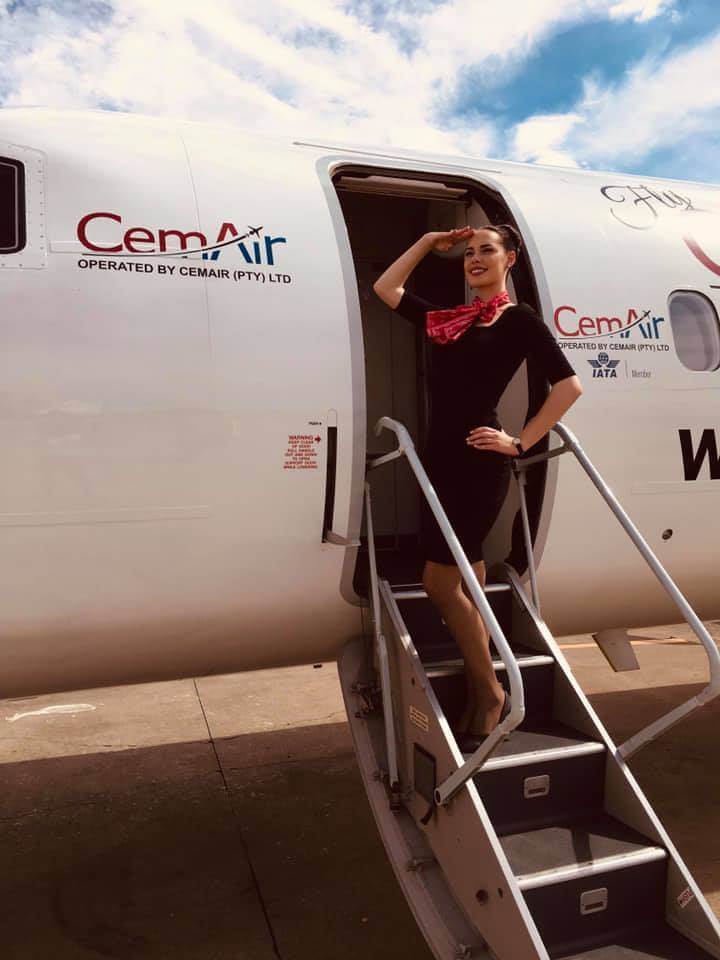 Salary and Benefits
In South Africa, a Flight Attendant normally earns 23,000 ZAR per month. Salaries range from 10,600 ZAR (the lowest) to 36,500 ZAR (the highest).
This is the average monthly payment, which includes housing, transportation, and other perks. Flight attendant pay varies greatly depending on experience, skills, gender, and region. Below is a detailed breakdown based on a variety of parameters.
Video: CEMAIR FILM
This video shows a seamless flying experience with CemAir from a passenger's perspective. The film also includes the people behind the scene to ensure a safe and successful flight including the engineers, cargo and catering personnel, ground crew as well as the pilots.
CemAir has a team of highly skilled professionals who work tirelessly to ensure that every flight meets international safety standards. Regardless of the tasks, everyone has an important role in achieving a safe journey.
Photos: Fly CemAir Cabin Crew Uniforms
Check out these pictures of Fly CemAir crews so you can see what they look like in uniforms:
Frequently Asked Questions
Here are some common questions and answers about the job requirements as a cabin crew for Fly CemAir:
1. Do I need an English Language certification to get qualified?
There is no certification for English proficiency, but multiple language proficiency is an advantage.
2. What is the exact location of CemAir?
CemAir is located at OR Tambo International Airport in Johannesburg.
3. How much are the minimum and maximum salary ranges for Flight Attendants in South Africa?
Salaries range from 10,600 ZAR (the lowest) to 36,500 ZAR (the highest).
4. What is the best way to qualify for an interview?
The first thing you need to do either is to prepare a well-written, comprehensive, and impressive CV. A professional CV or application will be the key to getting into the next phase of your application. The second is to make research or review possible interview questions.
5. Does CemAir accept applicants who do not have Cabin Crew experience?
Yes. In fact, almost all airlines around the world accept applicants with zero experience. You just need to prove yourself and have all the basic qualifications they need.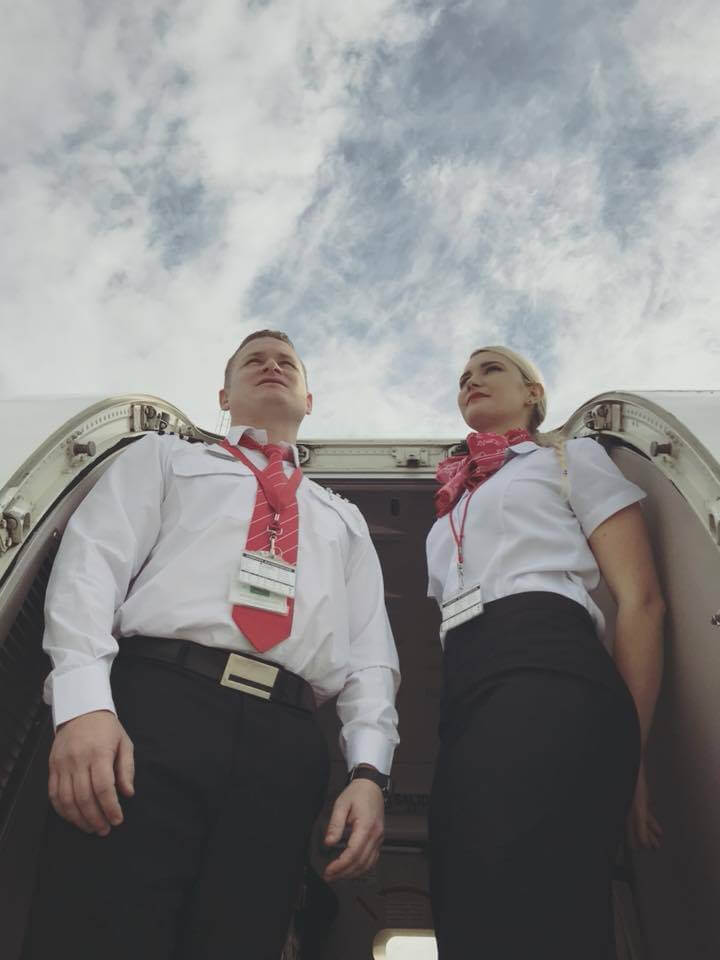 Summary
Cemair has extensive experience operating and sustaining its own aircraft in a variety of situations, with a focus on preserving first-world standards in third-world environments. The organization strives for high levels of dependability by implementing continually evolving internationally recognized standards. CemAir gives huge importance to hiring the best employees they could have. The airline believes that employees back up the success of the airline, especially Flight Attendants who cater to every need of the passengers. Plane passengers will give feedback mainly based on the service and the people behind it. So if you are ready to take the first step of your aviation career, get things up and start the process now.
https://www.youtube.com/watch?v=qKV893cEhRk
http://cemair.co.za/wp/careers/
https://airlinescareer.org/cemair-flight-attendant-jobs-careers/