Pakistan International Airline or PIA, is Pakistan's state-owned flag carrier airline. It is directly controlled by the administration of Pakistan's Aviation Secretary. On October 29, 1946, PIA was founded as Orient Airways in Calcutta, British India, but after Pakistan's independence, it was taken over by the Pakistani government. In 1955, the airline was nationalized and merged with the newly formed PIA to form Pakistan International Airlines Corporation. This national airline's main hub is located in Karachi's Jinnah International Airport, with Islamabad International Airport and Lahore's Allama Iqbal International Airport serving as secondary hubs.
Also Read: A Day in the Life of a Flight Attendant
This airline's first international flight was to London, with connections in Cairo and Rome. PIA is known as the first Asian airline to use the commercial jet aircraft Boeing 707. With a fleet of 32 aircraft. PIA caters to more than 56 domestic and international destinations. Want to explore and enter Pakistan as your new career hub? Here's what you need to know on how to become a flight attendant for this growing airline.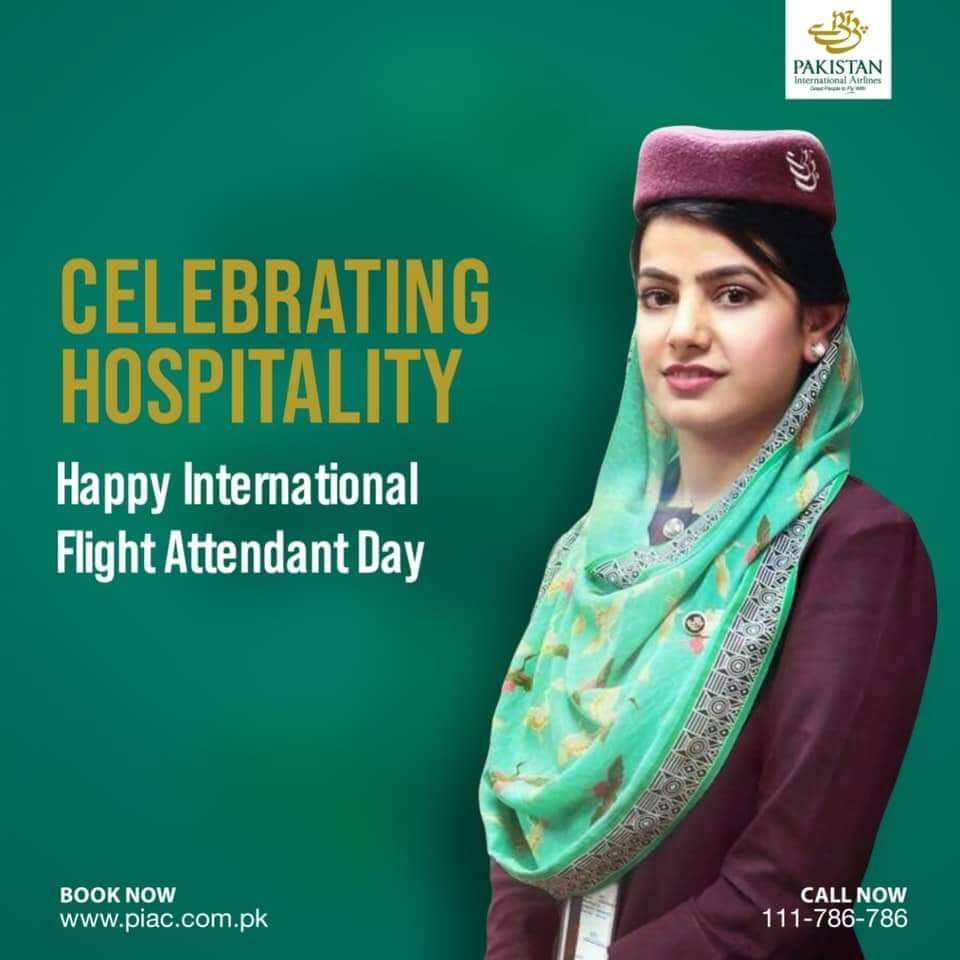 List of Requirements and Qualifications to Become a Pakistan Airlines Cabin Crew
High School diploma.
You must be 18 to 25 years old.
The minimum height requirement is 5'2, while the maximum is 6'0.
Your weight should not exceed 75kg.
Your height must be proportionate to your weight.
Must have command of Urdu and English language.
You must have a friendly approach.
Must have a pleasing personality.
Must have a positive attitude.
You need to have a pleasant voice, especially during work.
Common sense is very important.
Must be friendly.
Must have good communication skills.
Must have team spirit.
Should be ready to work for long hours.
Responsibilities:
Welcome and assist passengers to their seats.
Inform passengers about flight regulations.
Attend to the passenger's comfort and safety.
Check safety equipment.
Inspect the cleanliness of the aircraft, the state of the seat pockets, and the availability of all meals and supplies.
Inform passengers on aircraft about safety protocols and ensure that all hand luggage is safely stored.
Make announcements.
Answer passenger inquiries during the trip.
Serve meals and refreshments on time.
Create the flight reports.
Provide medical care and guidance to passengers.
Providing pertinent information to passengers.
Perform pre- and post-flight inspections.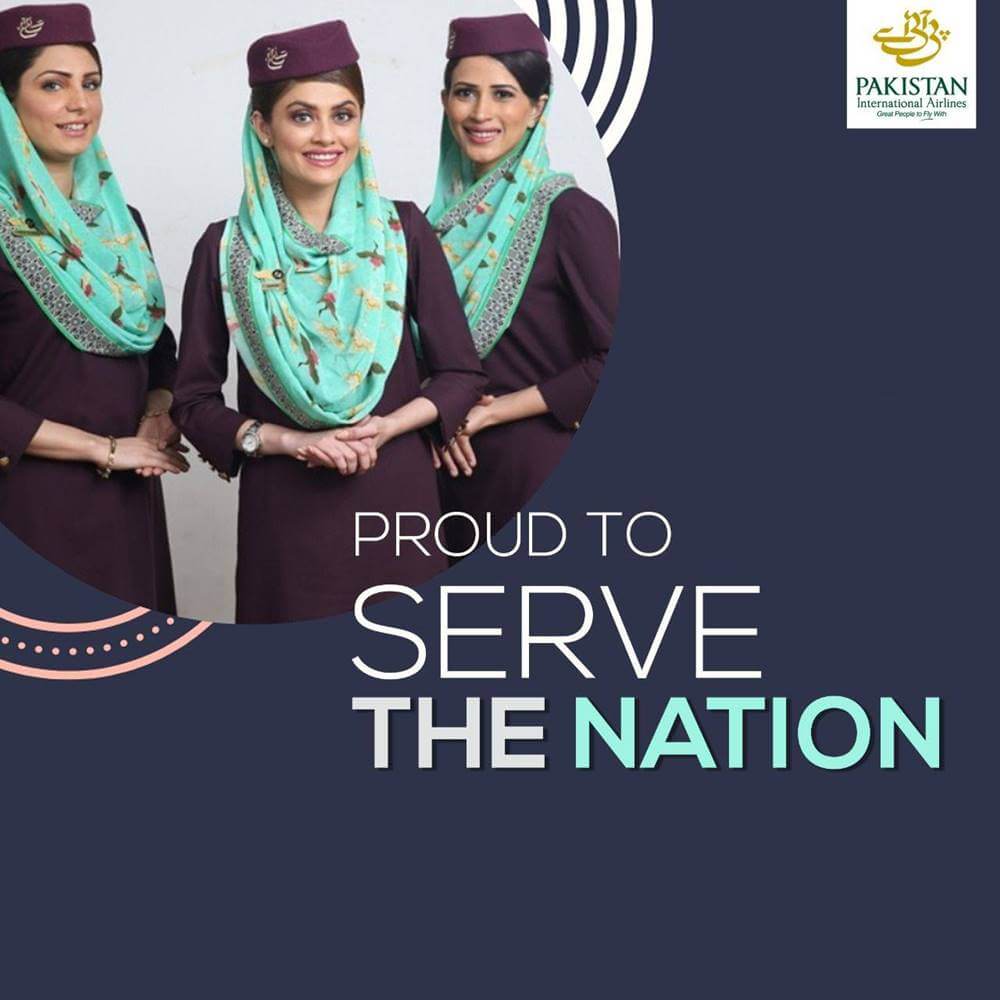 Application Process
Step 1: Prepare all the things you need like important papers for your application. Don't forget to make a professional-looking Resume or CV. Everything will start with your "Resume or CV." So make sure your resume is professionally made, updated, and contains every important information about you. This will allow you to move forward in the job application process.
Step 2: The first step is to go to their website career page and select the job position that you are applying for (if there's a vacancy). Then fill out the necessary information in order to pass the required documents for the job application.
To access PIA's Careers Page, you can go here: https://www.piac.com.pk/corporate/careers
Step 3: Following the screening process, the airline contacts the applicant and begins an examination process for the criteria that will follow.
Step 4: You will need to take a written test.  After passing the written test, you will applicant move to the face-to-face interview, which is the final stage of its selection.
Step 5: If you passed all three stages of selection, you will be chosen after a discussion with the selection panel and will be forwarded to the training process. The training will teach you how to take care of the passengers, how to handle an emergency situation, and how to handle any other situation that may arise during the flight. You will definitely learn more.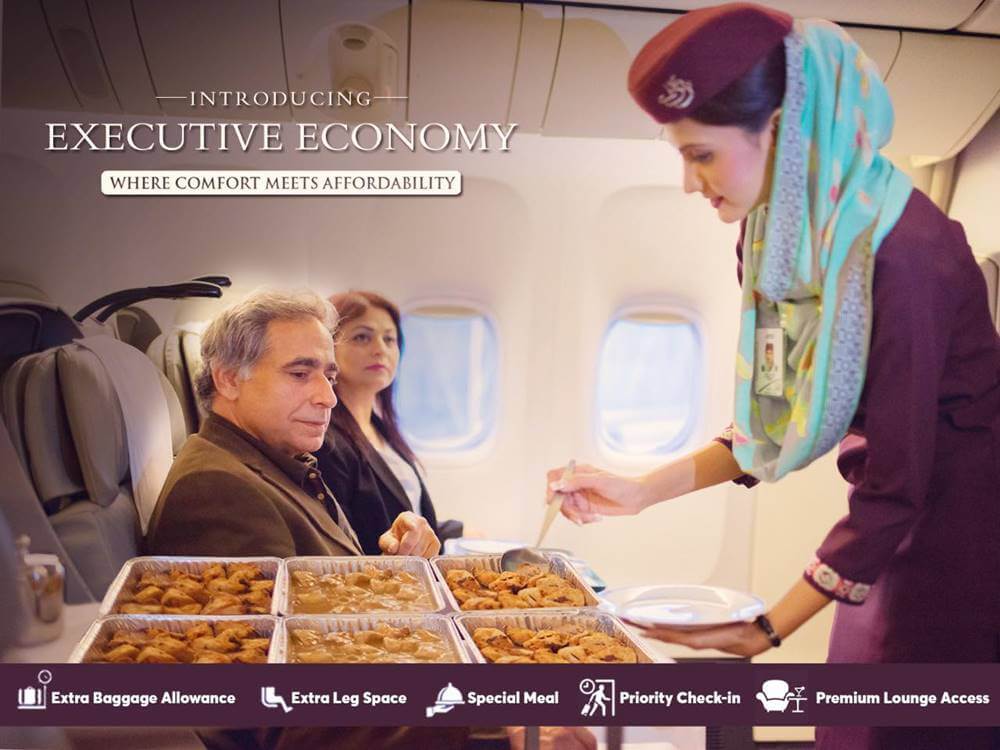 Salary and Benefits
In Pakistan, the average gross salary for a flight attendant is Rs 1,445,082, or Rs 695 per hour. They also receive an average bonus of Rs 38,439. This estimated salary of FAs in Pakistan is based on salary survey data collected directly from employers and anonymous employees. An entry-level flight attendant with 1-3 years of experience can earn Rs 1,051,837 on average. A senior-level flight attendant with more than 8 years of experience, on the other hand, earns an average salary of Rs 1,812,328.
Video: Rapid Fire with Cabin Crew
Want to hear some tips from the talented and fun Flight Attendants of PIA? This quick interview with them will answer some of your questions about being a flight attendant. Some pieces of advice are also revealed in this video.
Photos: Pakistan International Airlines Cabin Crew Uniforms
Check out these pictures of Pakistan International Airlines crew so you can see what they look like in uniforms:
Frequently Asked Questions
The following are some of the common questions asked about Pakistan International Airlines:
1. Does Pakistan International Airlines accept male cabin crews?
Yes. In fact, only PIA has male flight attendants in Pakistan. Male flight attendants are not hired by private commercial airlines such as Air Blue, AirSial, or Serene Air.
2. What language proficiency is needed?
You must be proficient in Urdu and English language.
3. Do I need to undergo a Psychological test?
Most airlines request this from applicants. Just like any other medical examination for FAs – this is important.
4. What other abilities they are looking for?
Just like any other airline, PIA requires you to have swimming ability, long patience, and interpersonal skills, remain calm in emergency situations and perform well under pressure.
5. Where is Pakistan International Airlines Located?
The airline's main headquarter is in Karachi, with smaller subhead offices in several cities throughout Pakistan.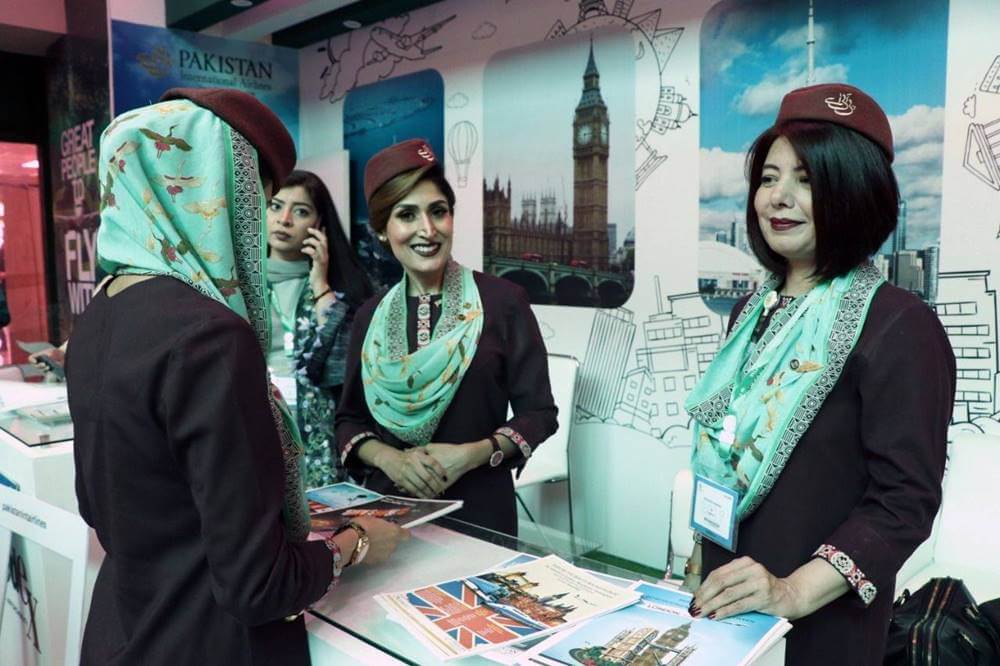 Summary
PIA is Pakistan's largest airline, with a fleet of 30 planes. In addition to commercial flight operations, PIA also owns The Roosevelt Hotel in New York City and  Sofitel Hotel in Paris. So if you are thinking if this is a well-established airline, then the quick answer is yes. The airline has several codeshares and interline agreements, as well as a frequent flier program called PIA Awards. For an established airline as PIA, there is definitely more room for career opportunities and further growth into the company.