If you wish to become a flight attendant for Rise Air, there are certain requirements you must meet. First and foremost, you must be at least 18 years of age and have a high school diploma or equivalent. You will also need to pass a background check and have the required immunizations. In addition, you must be able to swim unassisted and lift at least 50 pounds. Once you have met all of the requirements, you will need to complete a training program. The training program will cover topics such as safety procedures, customer service, and emergency procedures. After successfully completing the training program, you will be ready to start your career as a Rise Air flight attendant.
Also Read: How to Answer: Tell Me About Yourself
Rise Air is a developmental output of Transwest Air.  To proceed with the development of the Canadian aviation sector and the Northern Saskatchewan region Transwest Air was formed with a new name which is Rise Air.
If you want to work as a flight attendant, or you have a big heart for the aviation industry, Rise Air is of the largest independent air carriers in Canada, with the most diverse and comprehensive fleet of fixed-wing aircraft in Saskatchewan, specialized charters, and the largest scheduled service network in Saskatchewan.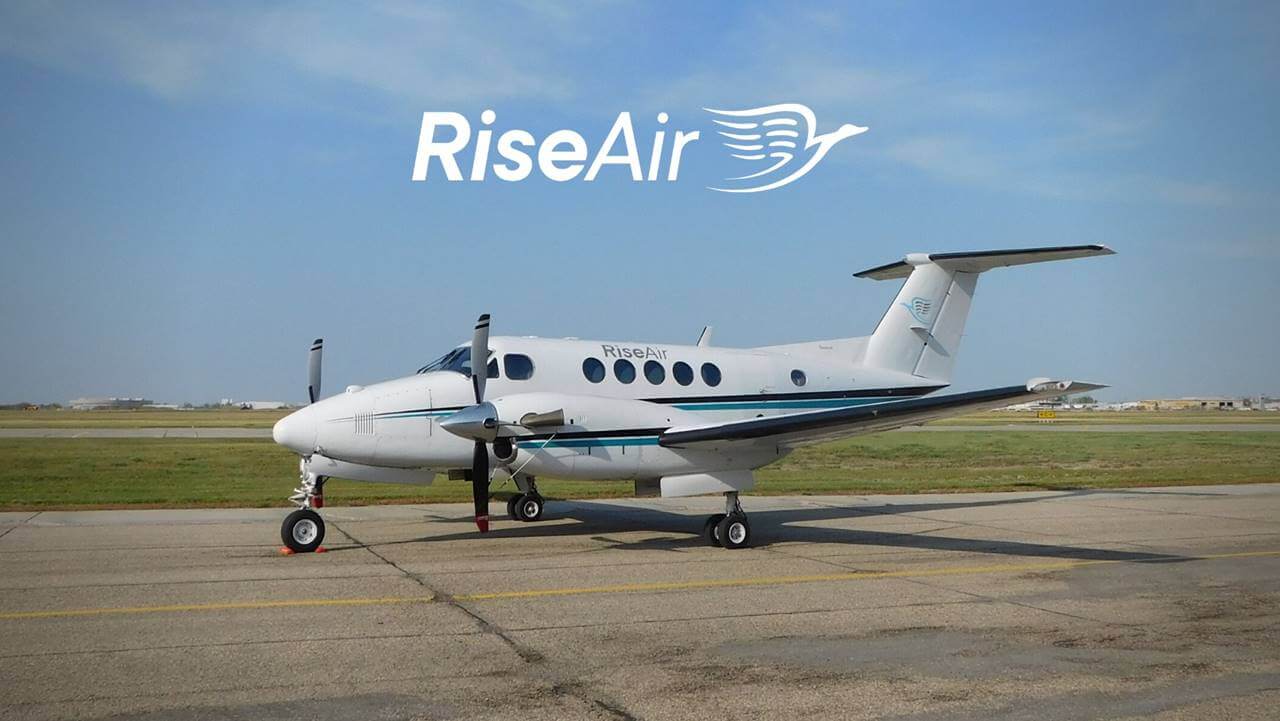 List of Requirements and Qualifications to Become a Rise Air Cabin Crew
Must be over 18 years of age
Must have knowledge and skills required for this position.
A high school diploma
One to two years of customer service experience.
Must be able to achieve a minimum of 90% on all written exams.
Must successfully complete the initial and annual Transport Canada-approved training and examinations.
Capable of lifting 50 lbs. as well as regularly stretching overhead
Capable of doing a 14-hour shift.
Capable of standing for extended amounts of time on flights.
Physically capable of carrying out all of the duties and obligations described in the flight attendant manual and CARs.
Preparedness for an emergency or significant incident.
Under emergency conditions, evacuate passengers in a safe and orderly manner.
Handle and resolve delicate interpersonal conflicts.
Professionalism and mature judgment are required.
An applicant with the following qualifications is preferred:
• Previous work experience or training in aviation.
• Experience in CPR, First Aid, and other safety-related training.
• Knowledgeable about Dene and/or Cree languages.
Required Skills:
Experience with a varied and complicated customer base is required.
Professionalism and well-defined conflict resolution abilities are required when dealing with delicate circumstances with sensitivity and diplomacy.
High moral standards.
Ability to speak and interact professionally while maintaining a good attitude with clients and colleagues.
Effective problem-solving, decision-making, analytical thinking, planning, and execution abilities.
Organized, adaptable, and capable of working both independently and in groups.
When necessary, the ability to "take command" and manage in-flight emergencies and accidents.
The ability to report to work within one hour of being called in for a reserve shift is required.
Ability to make decisions and take decisive action when necessary.
Strong leadership abilities, as well as a hands-on, self-motivated, and can-do attitude.
Outstanding time management abilities, as well as the capacity to organize, multitask, and prioritize.
Ability and willingness to work on a flexible schedule, including early mornings, late shifts, and holidays.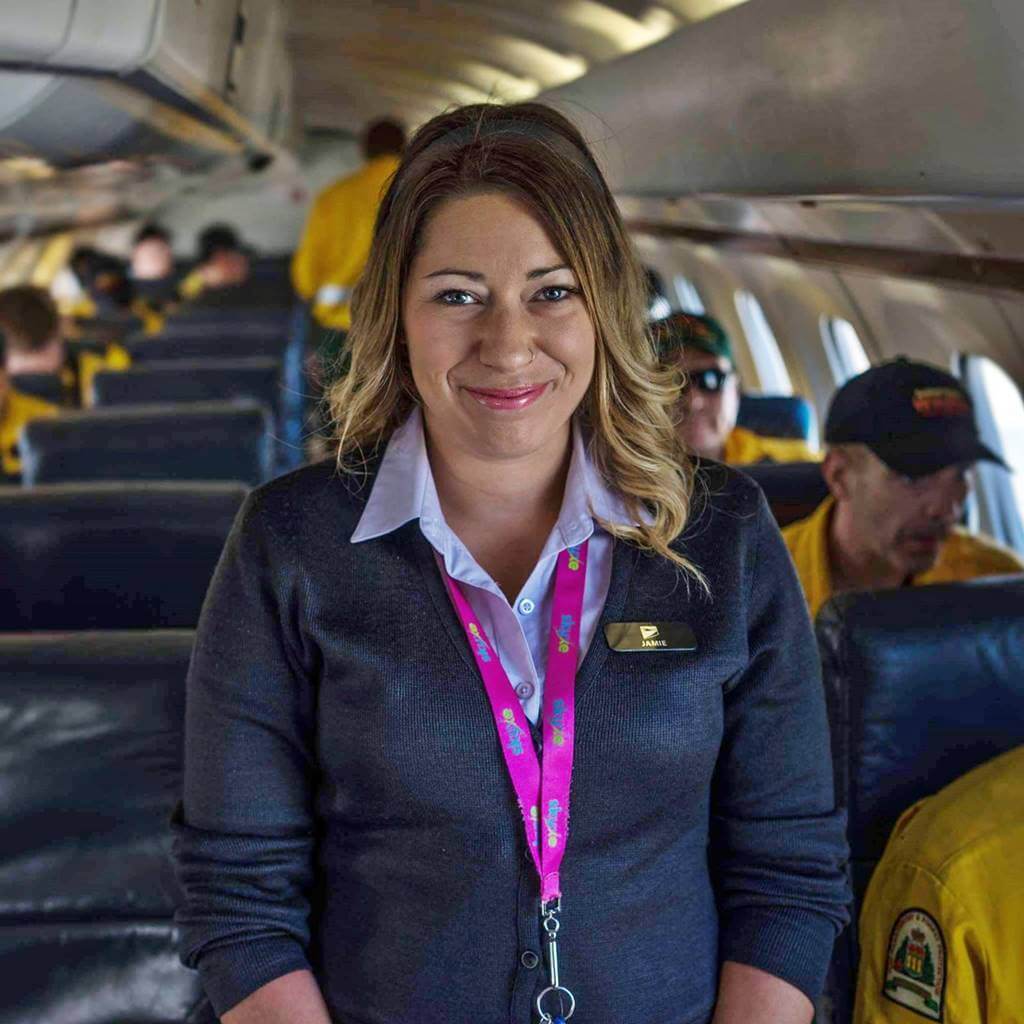 Application Process
Step 1: Go to their website and search for their careers and vacant positions. You can go here: https://riseair.ca/
Step 2: Click on the "Careers" option at the bottom part of the page dashboard. Then click on "Explore Opportunities"
Step 3: From there, you will see job openings listed for Rise Air. To find the job you are looking for, you can search the keyword "Flight Attendant" on the search bar. Click the job you want to apply for.
Step 4: It is important to read the job description thoroughly. What are their basic qualifications? What are their preferred skills and experiences? Check if you are qualified base on the listed requirements to avoid wasting your application.
Step 5: If you are fully decided to apply for the position, fill the sheet at the right part of the dashboard. This form includes questions such as your Full Name, Email, and Phone Number.
Step 6: Click "Apply" then choose "Apply with Resume." You will be asked to upload your updated resume.
Step 7: After uploading your resume. A form will show up on your screen to provide contact information about you for the second time. Double check before clicking the "Submit" button.
Step 8: You need to answer plenty of questions as you proceed to the application process. Just make sure to provide true and correct details about you and submit everything that is needed for the application.
Step 9: Wait for Rise Air's notification through call or email if your application is chosen. They will then schedule an interview.
Success Tips
• Keep in mind that every airline's goal is safety. You should always show them that safety must be prioritized.
• You will try to provide great experiences in every aspect, giving a relaxed and delightful trip. Airlines will be glad to accept applicants that are focused on customer service experience. This is also the reason why they prefer applicants with customer service experience.
• Be gracious as much as possible. You will represent the finest of Canada and demonstrate the traits that make our country great: hospitality, kindness, concern, empathy, and the kind of hospitality that makes our country great.
• To create an improved experience, you will value the power of working as a team through good communication, mutual respect, and natural leadership.
• Air travel is constantly changing. So you need to be adaptable, available, and solution-oriented at all times, while also acting with the utmost care and kindness.
Salary and Benefits
Rise Air compensates its flight attendants CAD 34,257 per year. Most of their benefits package remains private. Further information about salary and benefits will be discussed with you probably in person.
Video: Transwest Air Express (Now Rise Air)
This video will show you how a 2.5 hours drive can be cut into 45 mins of air travel via Rise Air. This is how transportation from Saskatoon and Regina can happen in just less than an hour.
Rise Air formerly Transwest Air, gives a more convenient life for everyone with their express services promoting "Stop Driving, Start Flying."
Photos: Rise Air Airlines Cabin Crew Uniforms
Check out these pictures of Rise Air Airlines crew so you can see what they look like in uniforms:
Frequently Asked Questions
Here are some common questions and answers about the job requirements as a cabin crew for Rise Airlines:
1. I'm only 18 years old, can I apply for the Flight Attendant position?
As stated in their Transwest Air website FA qualifications, which is now Rise Air, you must be over 18 years old to be able to apply.
2. I cannot make heavy lifting since I have a back problem, can I still apply?
A flight attendant job always requires applicants the ability to lift objects, Rise Air requires at least 50 lbs. lifting capacity for their FAs. So if you have a serious back problem, it will be a hard time for you to get the job.
3. I don't have any aviation or customer service experience, can I still be qualified for the job?
Having aviation and customer service experience is preferred but not required. If they see that you have the guts despite not having those edges, you still have a chance to get the job.
4. Is Transwest and Rise Air the same?
Yes, Rise Air is formerly Transwest.
5. What is their exam passing rate?
You need to achieve a minimum of 90% score on all of your written exams.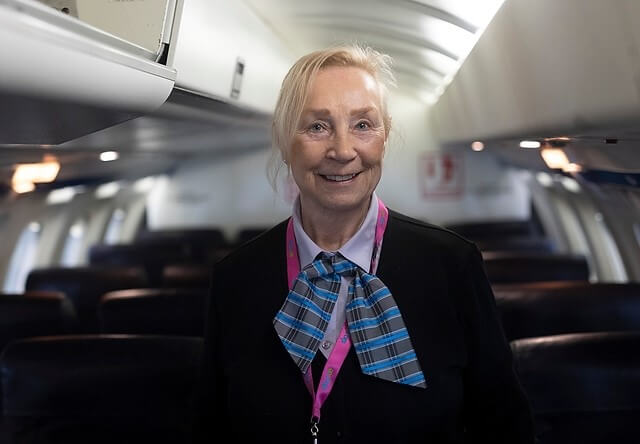 Summary
Being a flight attendant is a demanding job that requires excellent customer service skills, the ability to work well under pressure, and a dedication to safety. However, it can also be a very rewarding career, offering opportunities to see the world and meet new people. If you are interested in becoming a flight attendant, Rise Air offers an excellent benefits package and competitive pay.
Want to get a Flight Attendant job from one of the largest independent air carriers in Canada? You can apply at Rise Air, the most diverse and comprehensive fleet of fixed-wing aircraft in Saskatchewan. Compared to other airlines, Rise Air is not very strict with its requirements. As you can see from the list above, their job description gets lengthy due to the desired talents of potential employees and not because of stringent physical standards.
Aside from this, the airline is committed to providing its employees with comprehensive training, ensuring that they have the skills and knowledge necessary to provide outstanding service.