If you want to become a flight attendant for Swoop, there are a few requirements you'll need to meet. First, you must be at least 19 years of age and have a high school diploma or equivalent. You'll also need a valid passport and the ability to speak and understand English fluently. Additionally, you must be able to pass a series of assessments, including a background check, drug test, and security screening. If you can meet all of these requirements, then you could be on your way to joining the Swoop team.
Also Read: How to Answer: Tell Me About Yourself
Swoop is a humble airline company based in Canada, but they have big dreams of becoming one of the most reliable partners for Canadians who want to experience stress-free flights as they travel to their destinations across the country. If you're looking to fulfill your dreams as a cabin crew, Swoop is worth giving it a try. In addition to providing comfortable and safe travel services, Swoop also aims to deliver affordable flight options.
By employing the best ambassadors for the airline,s, the company can create remarkable experiences for travelers. Swoop flight attendants represent the airline and ensure that every passenger will have the most convenient experience in the air. They are also responsible for the safety of other crew members as well as the aircraft.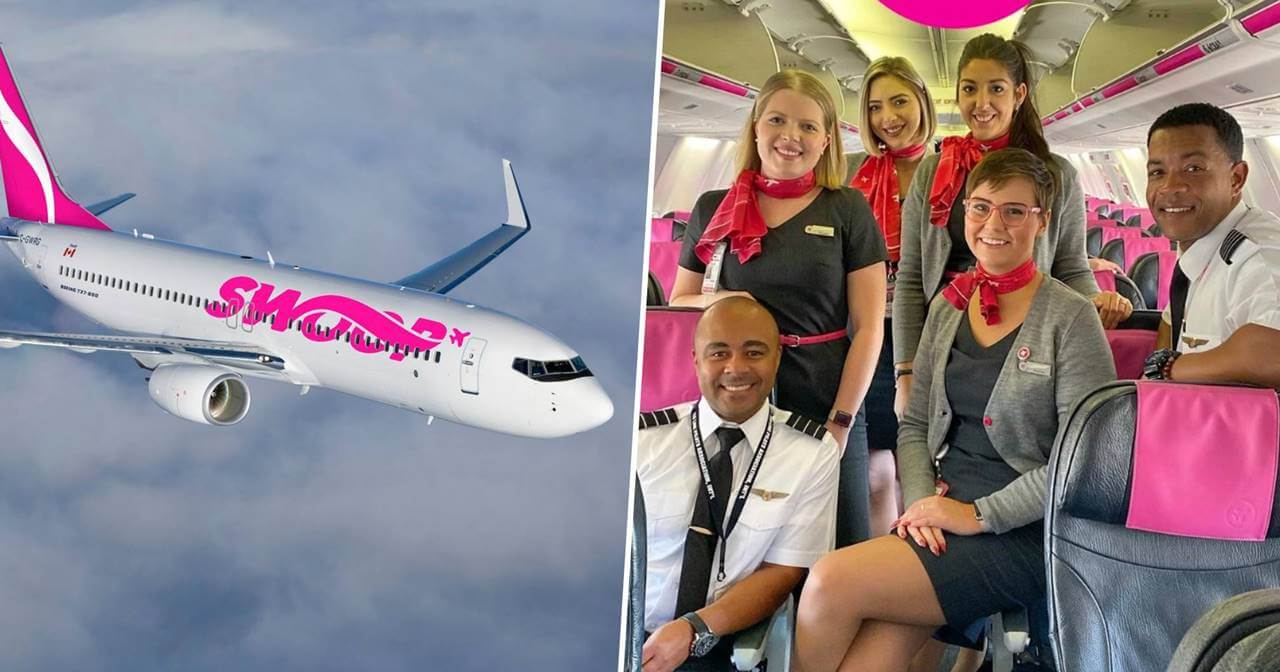 List of Requirements and Qualifications to Become a Swoop Cabin Crew
Minimum 19 years of age.
High school diploma or equivalent.
Fluent in English, both oral and written.
At least 5'2" in height and can reach up to 204 centimeters while tiptoeing without shoes.
Must have a valid passport or Canadian Permanent Resident card and applicable visas.
Should pass the pre-employment medical examination.
Can lift up to 50 pounds of weight from the floor to the waistline, or 22 pounds overhead.
Must present an Airport Area Identification Card.
Willing to work any hour of the day, any day of the week, or be available 24/7 for reserve shifts.
Application Process
Here is a guide to the application process to becoming a Swoop cabin crew member.
Step 1: Visit the Swoop Airline official website.
Step 2: Go to the Submit Resume tab and fill out all the needed details in the form.
Step 3: Press the submit resume button and wait for the company to review your resume and other information.
You will receive an email if you passed an interview. Make sure to research the company as well as the interviewer to increase your chances of getting the job. Once you get hired, you will need to undergo an initial training program.
You are not allowed to miss any of the training sessions or be absent for that matter. Training compensation will be given once you've completed the training.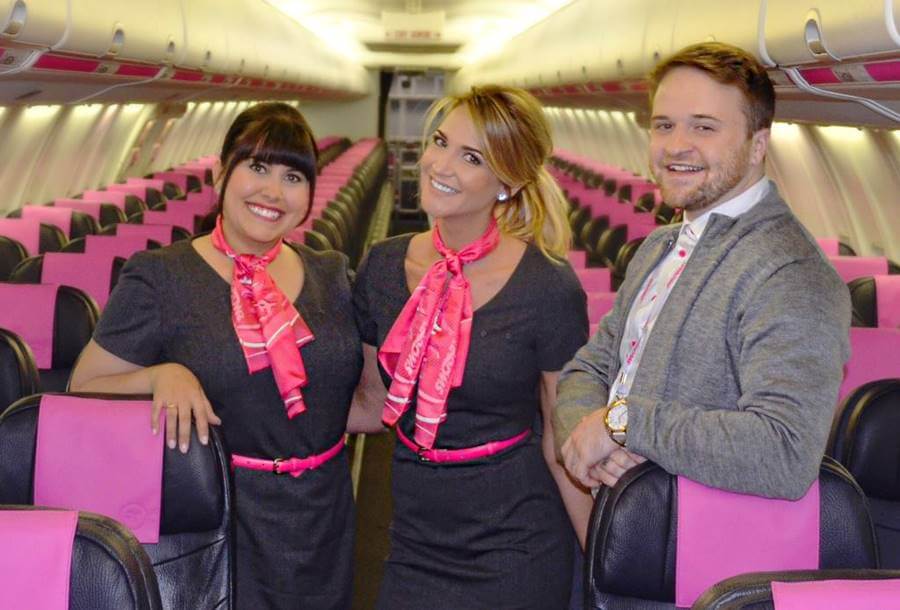 Salary & Benefits
Swoop offers a competitive salary package from a standard base pay. They also give other incentives including performance-based profit sharing, flight privileges, flexible group benefits, and company-matched savings plan. The company values employees as well as their differences, hence they provide equal opportunities for everyone who wants to be part of the airline crew.
The salary mainly depends on the flight hours for flight attendants. Currently, you can earn $4,725 monthly, but it could be more depending on your flying schedule. On average, Swoop flight attendants are paid between $1,918 to $5,213 every month. Remember, you will only be paid for the hours spent in the air and not while the aircraft is still on the ground.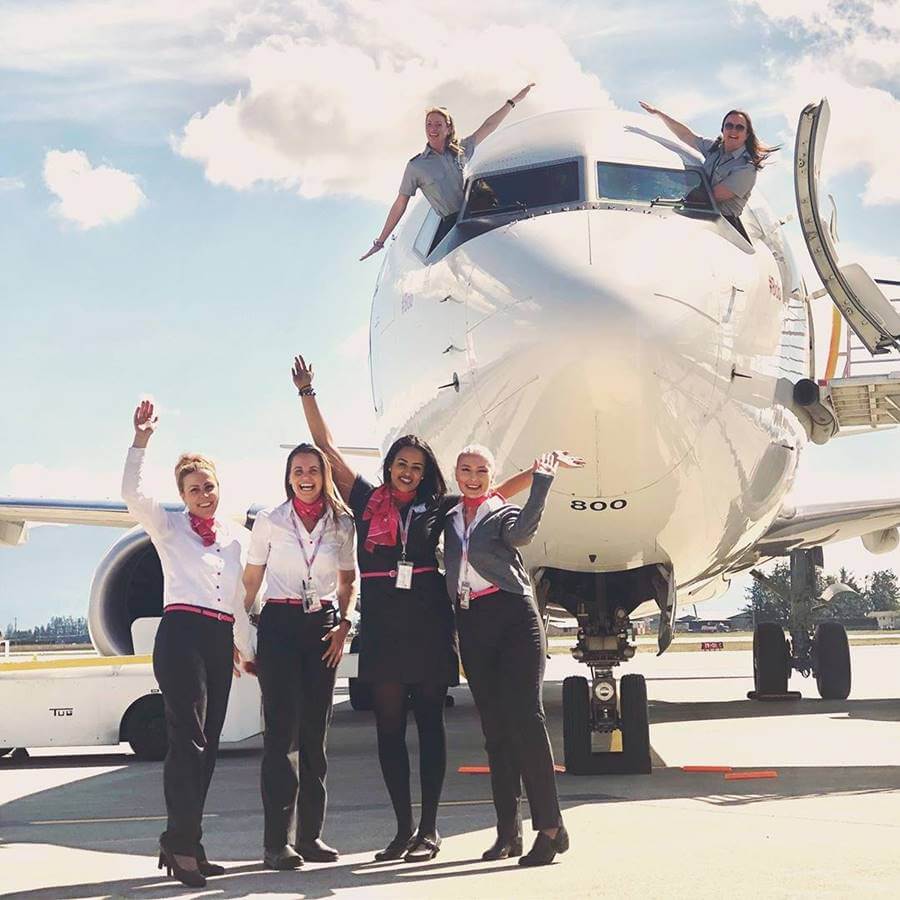 Video: How to Become a Flight Attendant
In this video, you will get the best tips on how to become a flight attendant, especially if you're applying with Swoop. The first part of the video talks about the sites where you can find flight attendant vloggers that will help you become the ultimate candidate for airlines. Then you will see the requirements as well as some recommendations to make sure you get hired during the recruitment event.
Moreover, you will learn about the process of face-to-face and on-location interviews. There are plenty of proven tips shared in the video that you can use to ace your upcoming interview with Swoop. Other helpful topics that are covered include employment offer, education, the possibility to relocate, passing the reach test, the standard salary rate for flight attendants, and other benefits.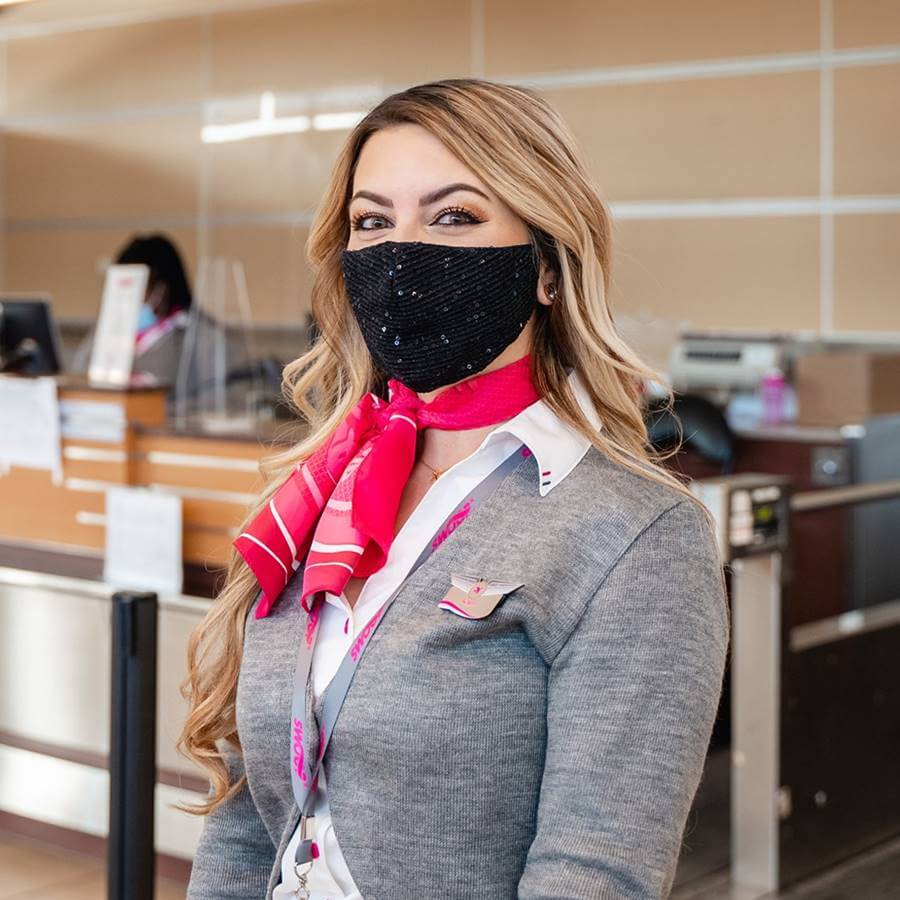 Photos: Swoop Airlines Cabin Crew Uniforms
Check out these pictures of Swoop Airlines crew so you can see what they look like in uniforms:
Frequently Asked Questions
Here are some common questions about the requirements for Swoop airlines flight attendants.
1. What are the benefits of working as a flight attendant at Swoop?
The perks of working as a flight attendant at Swoop airlines include flight privileges, flexible group benefits, a company-matched savings plans, and performance-based profit sharing.
2. Should employees hired by Swoop be fully vaccinated?
Flight attendants and other employees that will be hired are immediately required to show proof of vaccination against COVID-19. There will be an attestation that the new employees need to sign in order to be acknowledged as fully vaccinated individuals.
3. Is a pre-employment alcohol and drug screening test required by Swoop?
Yes, pre-employment alcohol and drug screening test is required when you apply as Swoop flight attendant. The company values the health and well-being of each employee in order to provide topnotch service to customers.
4. Is it okay if I miss a day or so during the training?
No, applicants who passed the initial training should be present throughout the program. Swoop doesn't permit any absence during the training for new flight attendants.
5. Can I apply even if I don't have a passport?
Applicants must have a valid passport or Canadian Permanent Resident card including all individual visas that are required. This is to ensure you have the authority to travel around the country and to other destinations that you are required to travel to.
6. Are tattoos and multiple piercings allowed for flight attendants?
Swoop implements uniform and appearance standards for all employees. You can have tattoos and piercings, but they should not be visible when your wearing the uniform. It's important to look professional all the time as you represent the company.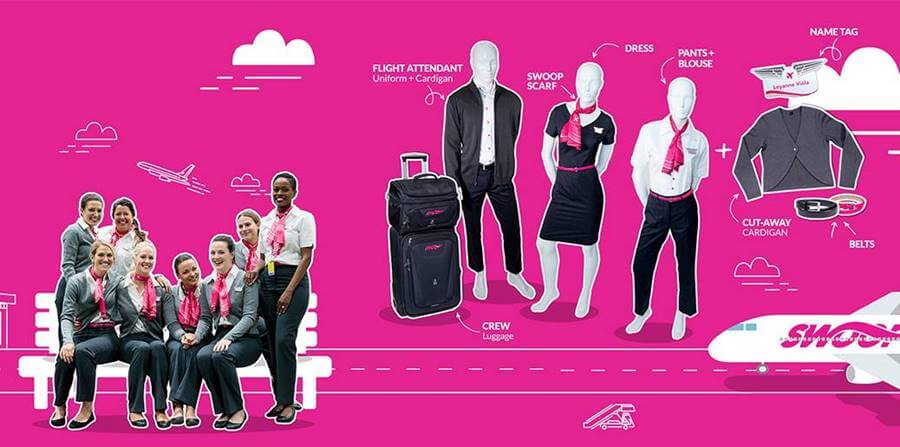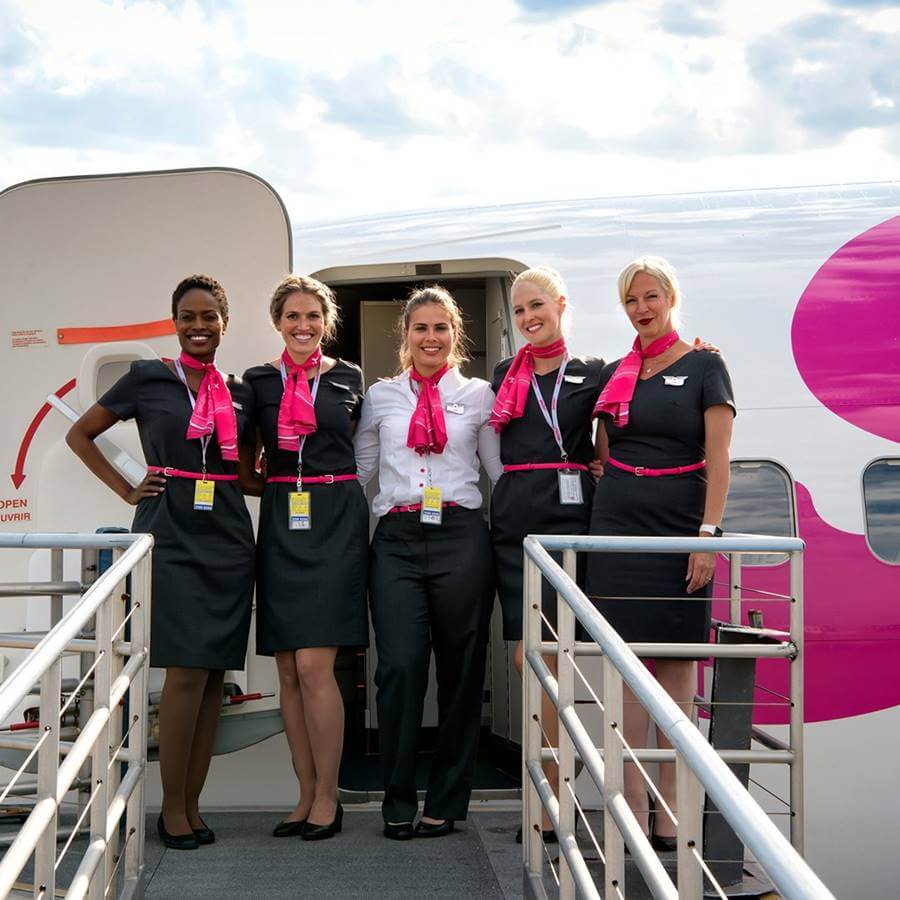 Summary
The job entails providing excellent customer service to passengers while ensuring their safety and comfort. The ideal candidate will be outgoing and personable, with a strong focus on providing an enjoyable travel experience. They will also be able to work well under pressure and maintain a calm demeanor in stressful situations. Finally, the successful candidate will have a strong interest in travel and be able to share their passion with others.
Becoming a flight attendant for Swoop airlines in Canada is attainable if you understand the requirements and company policy. This airline company may be small, but it's getting the attention of Canadians who want to enjoy safe and comfortable flights at an affordable price.
Swoop aims to deliver the safest and most convenient flight services across the country by offering low-cost travel experiences. To achieve this, cabin crew that qualify for the role are needed. Competitive salary and complemented perks await those who will pass the requirements, interviews, and training.