If you want to become a flight attendant for Link Airways, there are a few requirements you will need to meet. Firstly, you must be at least 18 years of age and have a high school diploma or equivalent. Secondly, you will need to pass a background check and drug test. Finally, you will need to complete our training program, which covers topics such as safety procedures and customer service.
Link airways, formerly known as Fly Corporate, is a regional airline based in Eastern Australia. As one of the newest affiliated members of Corporate Air, Link consistently provided aviation service for the local communities over the years.
Also Read: London Layover Guide: Best Things to Do in 24 Hours
On the other hand, the pandemic surely induced a tumultuous year for the airline company, with travel restrictions and added safety regulations. However, passengers and job applicants are rest-assured by the company's 50 years of experience which gained them a reputation as one of the leading airlines in Australia.
From their 15 destinations, they continuously add more routes across Australia to provide a convenient aviation service. This expansion also calls for dedicated and qualified individuals who can fully commit to the company's work policies and ethics.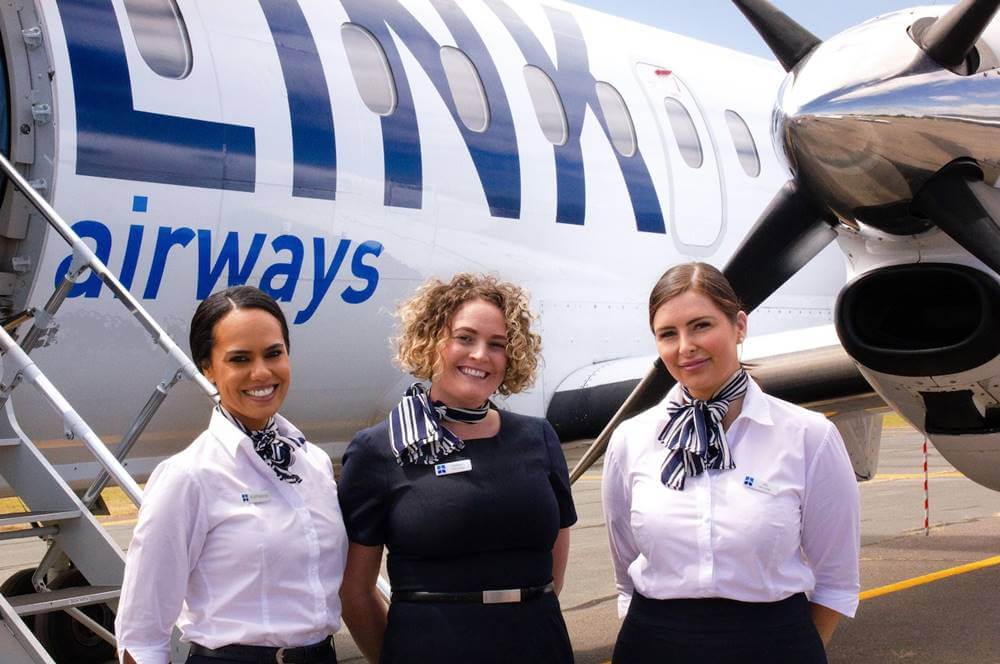 List of Requirements and Qualifications to Become a Link Airways Cabin Crew
When you are thousands of feet above the ground, safety matters the most. Since Link Airways operate on a much smaller aircraft, less number of flight attendants are assigned for each flight. This means that as the attending crew, you are solely responsible for the safety and comfort of the passengers. Other than being able to uphold this core mission, listed below are the qualifications for aspiring flight attendants:
At least 18 years of age
Valid Passport
At least a High school graduate or with an equivalent education
Fluency in English for both verbal and writing
At least a year of inflight work experience as a cabin crew
Ability to possess a high regard for strong safety culture
Integrity and commitment towards the obligations of flight attendants
Effective time management and efficient skills in organizing
Flexibility to work on irregular schedules, weekends, holidays and on-call duties
Endurance to accomplish tasks while under pressure
Ability to adapt to new work environment and culture
Exceptional personal qualities such as honesty, resilience, and dexterity
Excellent communication and interpersonal skills
Valid driver's license
Authorization to work and travel to all routes and destinations served by Link Airways
Ability to swim 50 meters while being fully clothed
Certification for completion of First Aid Training including CPR
Ability to pass an Aviation Security Identification Card (AUS)
Certification of completion of Responsible Service of Alcohol training
At least 157.5 centimeters
Normal BMI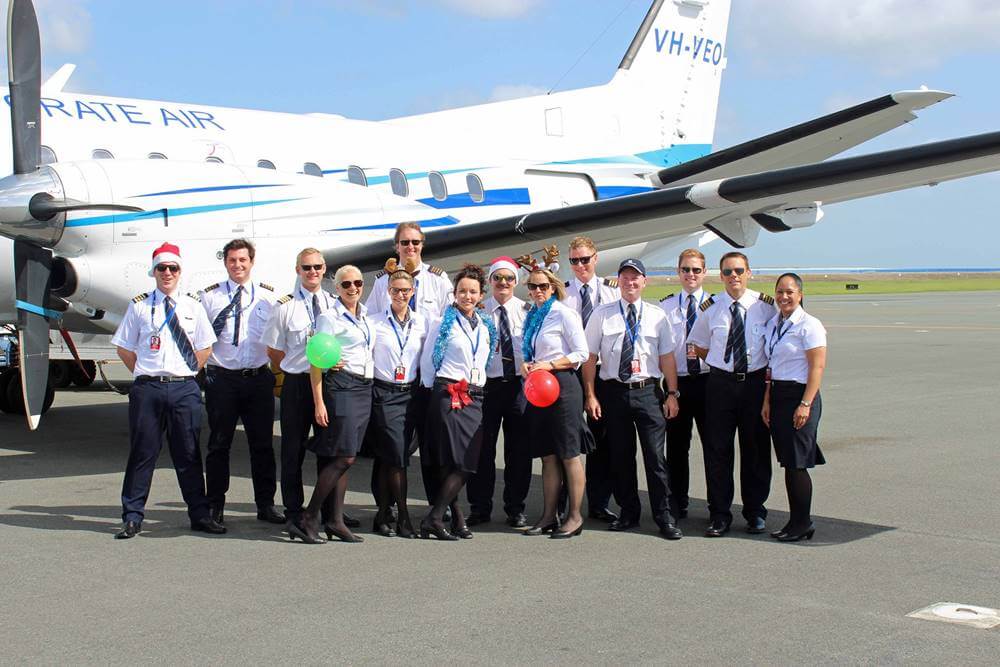 Application Process
Here is an overview of the application process in this airline:
Step 1.  Apply on their career website
The official career website will display all the available positions at the current time. Nonetheless, you can still send your application prior to the availability of the flight attendant job. You can apply at this link: https://corporate-air.com.au/about-us/careers/
Upon choosing the flight attendant position, you can fill up your biodata and attach your resume. Link Airways reminds their applicants to not submit hardcopies of their resumes as they only entertain applications over their official website.
You can send them an email at  charters@corporate-air.com.au or call them at: 1 300 441 000 for more inquiries.
Step 2: Wait for the interview
Just like most airline companies, upon reviewing your resume, Link Airways will arrange an interview if you are qualified for the position. You have to be patient since vacant positions for flight attendants might not be available by the time of your submission. Don't forget to practice for the interview and prepare all the necessary documents.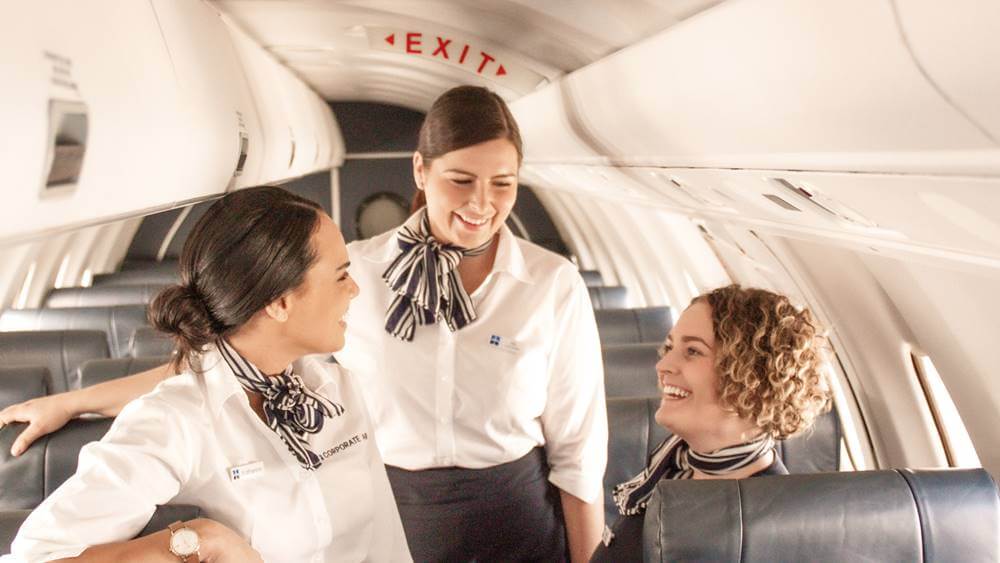 Salary and Benefits
Average Salary ofA$ 59,000 per year
Medical Insurance
Travel Benefits
Video: Fly with Link Airways in their Saab 340B plane from Wollongong to Melbourne
If you have not flown yet with Link airways, you can watch this vlog filmed by one of the passengers:
As explained by the vlogger, this type of aircraft gained a reputation for its sturdiness, making it ideal for regional airlines. Moreover, he explained that the Saab 340B has only 34 seating capacity with a layout of 2 seats on the right, one on the left and 4 seats in the last row. He then proceeded to film the aerial view from the plane's perspective, hovering over 13,000 feet. Since this height is quite lower in comparison to other flights, the passengers will encounter much more turbulence. The design of its propellers and turbo also created loud noises. This new route provided by Link Airways helped travelers to shorten their travel time by flying to Melbourne instead of riding trains. Furthermore, he mentioned how attentive the only flight attendant was to passengers' needs and comfort.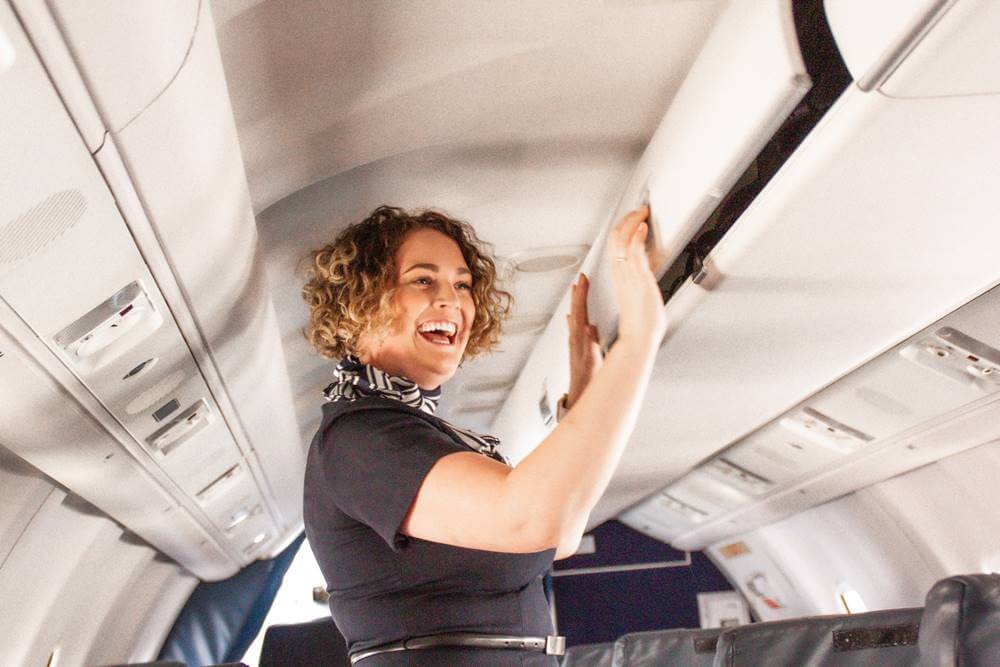 Photos: Link Airways Airlines Cabin Crew Uniforms
Check out these pictures of Link Airways Airlines crew so you can see what they look like in uniforms:
Frequently Asked Questions
Here are some common questions about the requirements for Link Airlines:
1. What is the minimum height required for candidates of Flight Attendant in Link Airways?
Applicants should be at least 157.5 cm without shoes or almost 5'2 ft and have a normal BMI. This will ensure that the flight attendant is capable of accomplishing physical tasks such as reaching the overhead bins and stowing the items of baggage.
2. Are flight attendants in Link Airways allowed to have piercings and tattoos?
Link Airways has a strict policy for their employees to present in a professional manner. In this case, they accept applicants with tattoos as long as they are not visible while wearing the cabin crew uniform. Additionally, bizarre makeup or hairstyle as well as multiple piercings are also prohibited for flight attendants in Link Airways.
3. Can I still apply at Link Airways while being employed at another airline?
Once you received the flight attendant job offer, you must forfeit your work or any responsibility to other airlines and fully commit yourself to the full-time job that is given to you by Link Airways.
4. What are the aviation services offered by Link Airways?
The airline company offers scheduled and charter flights to 15 destinations across the eastern and southern part of Australia including Brisbane and Canberra.
5. Do I need to learn other languages when applying as a Flight Attendant at Link Airways?
The airline company requires all of their employees, especially flight attendants to be able to fluently converse in English. However, bilinguality in candidates is considered an asset.
6. Do I need to have past work experience before applying to Link Airways?
Yes, Link Airways require all aspiring flight attendants to have at least a year of experience as a cabin crew before getting qualified.
7. What kind of work environment and ethical standards does Link Airways have?
Link Airways promises to prioritize the safety and personal growth of its employees. They stated that as an employer, they scrutinize how their company impacts their employees, business partners and the surrounding communities. As a result, they are selective in dealing with partnerships, wherein they do not collaborate with other companies that participate or benefit from abuse of labour rights, harassment, discrimination, unsafe workplace and child labour. Additionally, they also assess the consequences of their services to the residential areas, water, farming, etc. to the communities. In fact, they consult indigenous communities whenever necessary to avoid any disrespect and discourtesy,
8. I am not Australian, will Link Airways still accept my application?
Yes, applicants of differing race, color or gender identity are not in any way disadvantaged in applying at Link Airways. As an employer, they guarantee that they select individuals based on their qualifications as listed above and not based on any prejudice.
9. What are the duties and responsibilities that are assigned to flight attendants in Link Airways?
Assist passengers especially pregnant women, elderly or PWD
Carry out safety assessments before and after a flight
Attend to the needs and comfort of the passengers
Demonstrate safety protocols
Maintain the overall aircraft cleanliness, including the storage and other equipment
Calmly announce and lead the passengers during emergencies
Serve meals and beverages
Answer passenger's questions politely
Check the seats and luggage, especially the proper wearing of seatbelts
Comply with the necessary flight reports
Help passengers with medical problems or those who need first aid
Accomplishing other tasks assigned by the management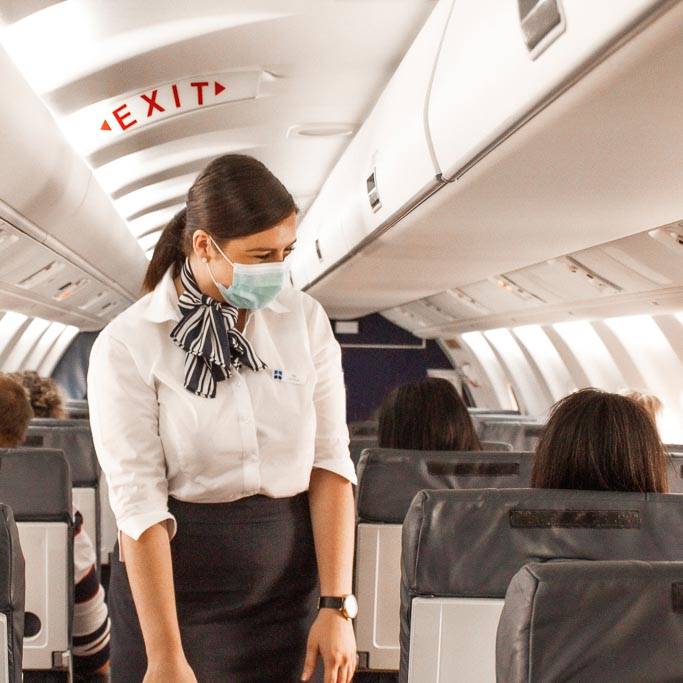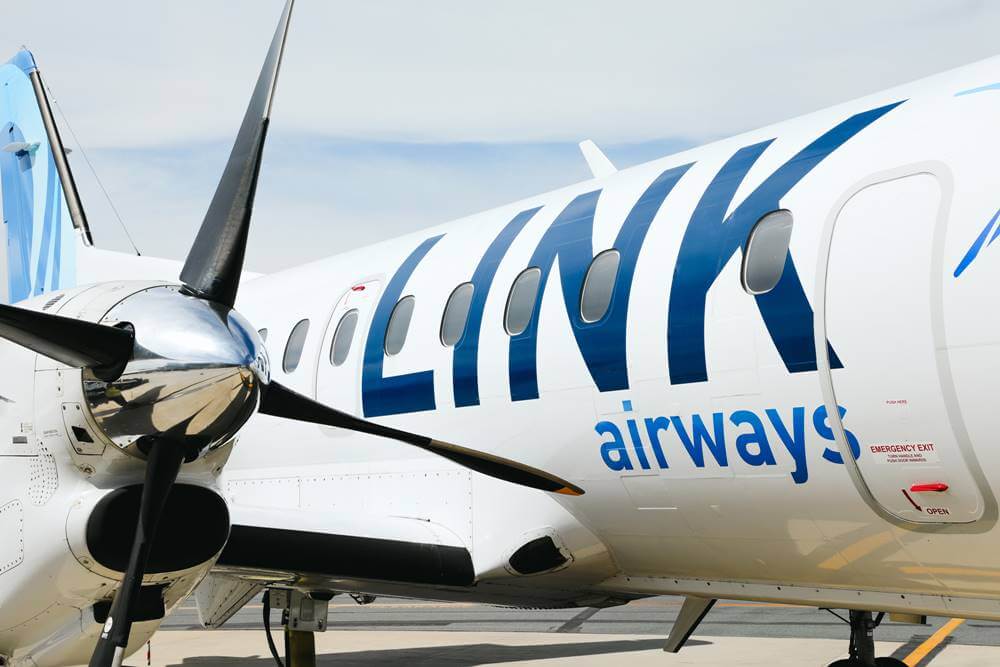 Summary
As a Link Airways flight attendant, you will be responsible for the safety and comfort of the passengers. In addition to ensuring that all safety procedures are followed, you will also be responsible for serving meals and beverages, assisting with passenger luggage, and providing customer service.
As a flight attendant in Link Airways, your progress does not end once you're hired. Link assures those outstanding employees will be promoted according to their performance. If you have all the qualities listed above and fully commit yourself to the responsibilities of flight attendants, then Link Airways will welcome you to be a part of their team.