If you want to become a flight attendant for Virgin Australia, there are a few requirements you'll need to meet. You must have a valid passport, have a maximum height of 180cm, and at least be 18 years of age.
Virgin Australia Airlines is an Australian airline company headquartered in Brisbane. It is part of a larger family, the Virgin Group. It was founded in 1970 by Sir Richard Branson, and it has since expanded to include international services. The airline operates both domestic and international flights and is the second-largest airline in the country.
Also Read: How to Answer: Tell Me About Yourself
The flight attendants are known for providing excellent customer service. They are highly trained in safety procedures and are always there to assist passengers during their journey. Their flight attendants undergo regular training to ensure that they are providing the best possible service to passengers.
To know more about the airline, particularly the opportunities for its cabin crew and the requirements, read the article below.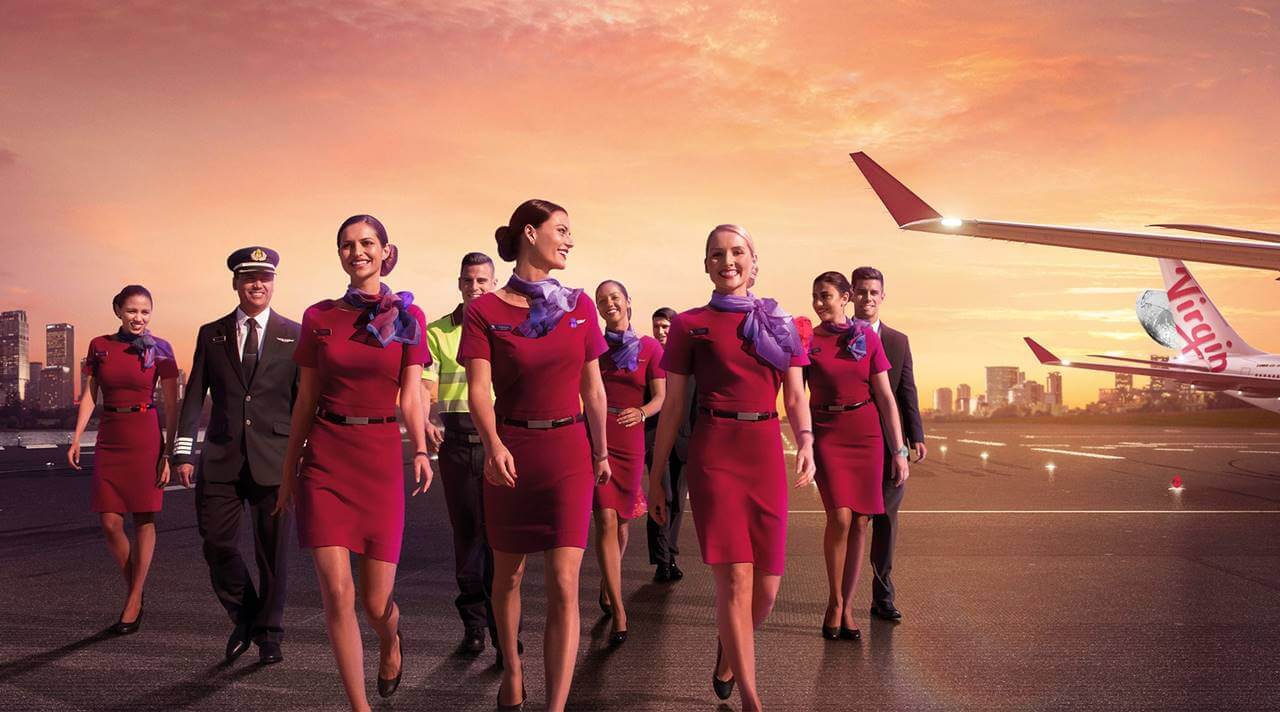 List of Requirements and Qualifications to Become a Virgin Australia Airlines Cabin Crew
Flight attendants are vital members of the Virgin Australia team, and their goal is to ensure that all passengers have a safe and enjoyable experience while flying with the airline. They have a wide range of responsibilities, including greeting passengers, providing information about the flight and the airline, and assisting with any emergencies that may occur during the flight. Hence, the company is looking for individuals with excellent customer service to passengers.
To start with your application, you must be familiar first with the duties and responsibilities of a flight attendant as well as the qualifications and requirements. Below is the list of the criteria to qualify for the flight attendant position:
At least 18 years of age.
Applicants must have a valid passport with at least 18 months of validity left.
The maximum height requirement is 180cm.
They must also have a Responsible Service of Alcohol certificate (RSA) and a current Australian Senior Level First Aid Certificate and CPR.
Applicants must also be able to live and work in Australia.
They must also be able to work a 24/7 rotating roster (including early starts, late finishes, weekends, and public holidays).
Lastly, they must be able to work in a pressurized environment.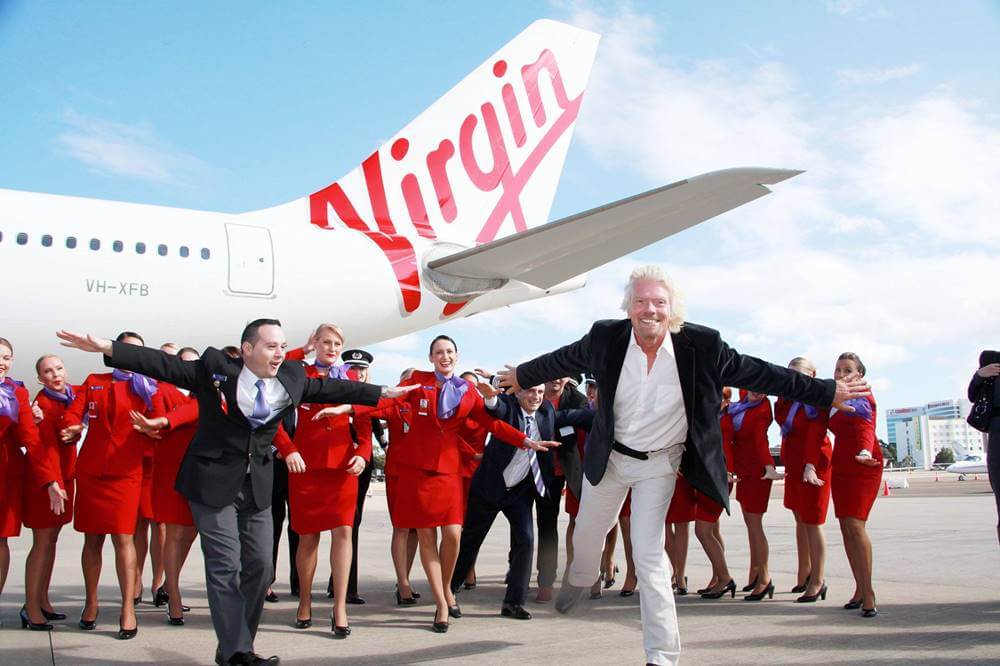 So, if you think that you're ready to become a part of Virgin Australia, prepare your impressive resume right now and look at the following qualifications listed by the company.
Application Process
To join Virgin Airline's Cabin Crew Team, you must be eligible first for the said position and meet the requirements and qualifications listed above before applying for the flight attendant position.
Here is the step-by-step guide to help you out with your application.
Step 1: Go to the company's website and go to the Careers page. You can also click here to get redirected immediately.
Step 2: Click the "Cabin Crew Recruitment".
Step 3: On the "Apply now" button, choose one among the three locations (Adelaide, Perth, and Melbourne) to start with your application.
Step 4: Fill out and submit the requirements and information needed.
Step 5: Wait for a response from the recruitment team.
Step 6: You may also check out their recruitment process here to know the next stages after submitting your online application.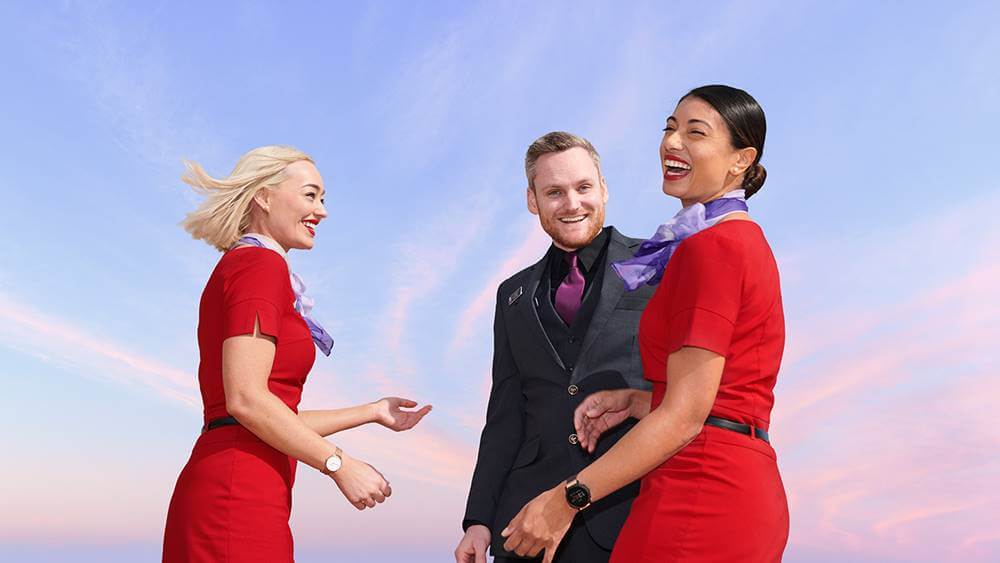 Salary & Benefits
Flight attendants at Virgin Australia receive competitive salaries and benefits. This includes flight perks for you and your family (including $1000 worth of credits to use each year), extra time off including 6 weeks of annual leave, free physiotherapy, shopping discounts, and wellbeing support.
Aside from that, they also have the opportunity to work on international flights, which may include additional pay and benefits.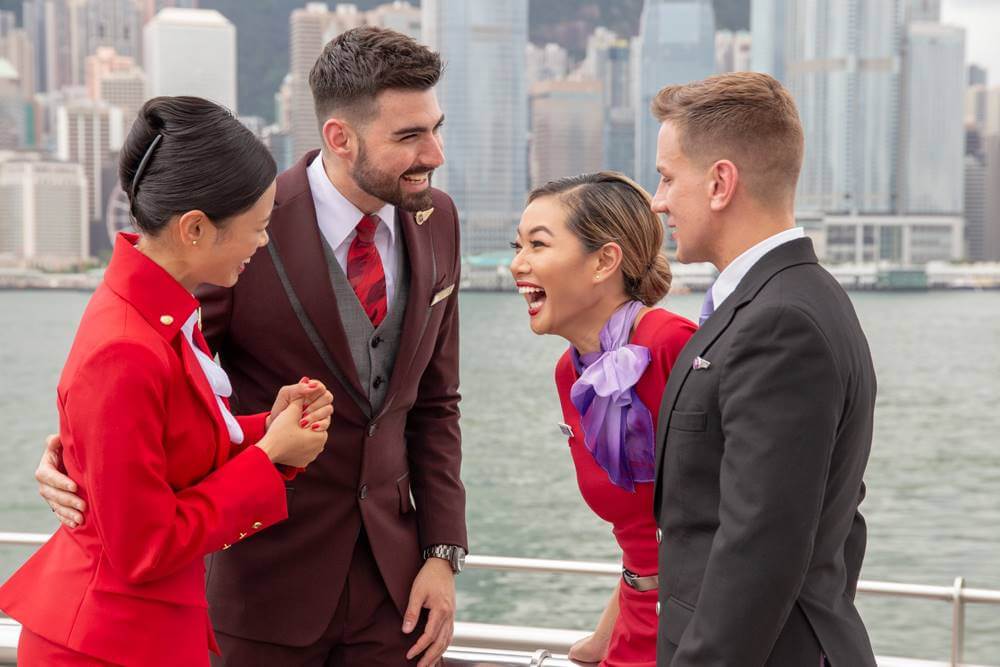 Video: A Glimpse of Virgin Australia's Cabin Crew Training
This video was uploaded by Virgin Australia on their YouTube channel and this video is very helpful to those aspiring individuals who want to join the cabin crew team. Here, you will see some of the drills, activities, or safety measures they perform during their training day as new entrants for the cabin crew position. Hence, it will give you some insights into what the training will be like if ever you will be given the chance to become a flight attendant of the said airline.
To know more about the duties and the life of a flight attendant working at Virgin Australia, you can watch this other video. To know more about the airline and its current career job opportunities, you can visit their website here.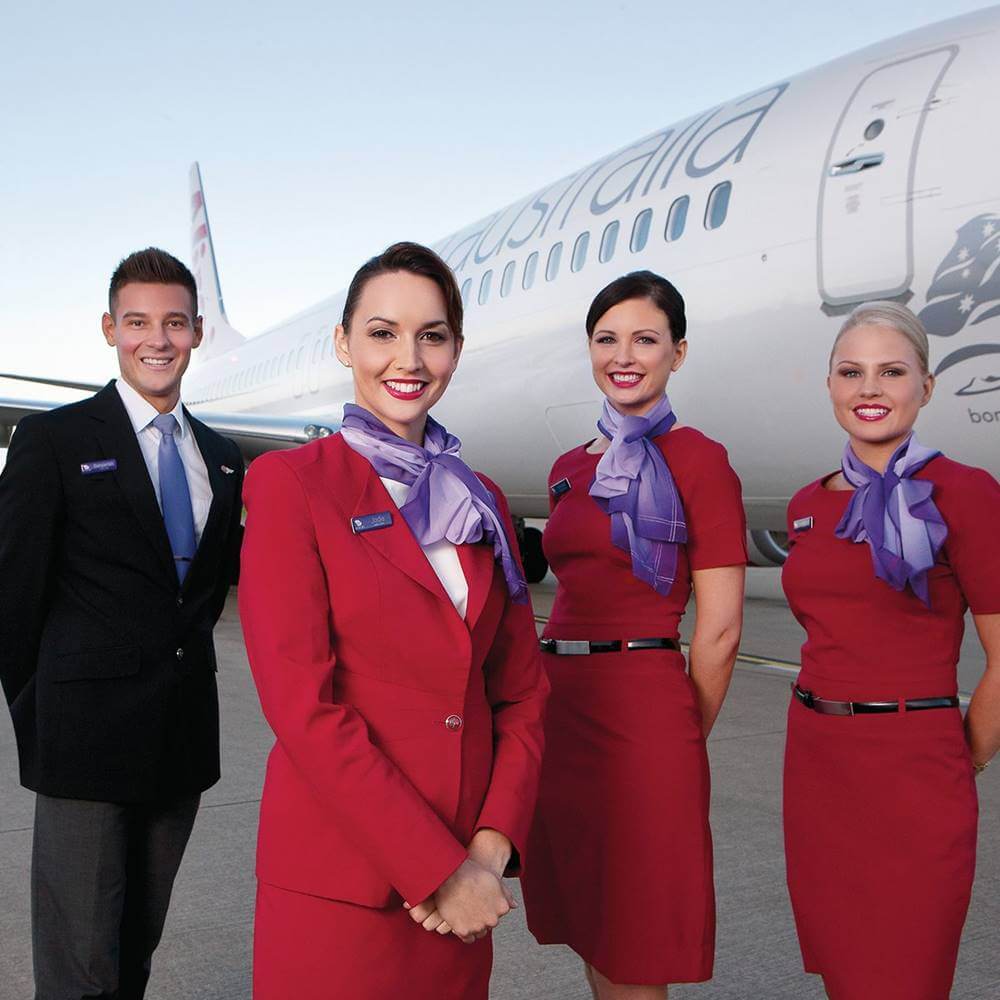 Photos: Virgin Australia Airlines Cabin Crew Uniforms
Check out these pictures of Virgin Australia Airlines crew so you can see what they look like in uniforms:
Frequently Asked Questions
Here are some common questions about the requirements for Virgin Australia:
1. What type of personality do Virgin Australia flight attendants need?
You must have a pleasing and warm personality to qualify as well as you can provide excellent customer service.
2. Is there an age limit?
You must be at least 18 years old at the time of employment.
3. Is there any opportunity for career advancement?
By joining Virgin Australia's cabin crew team, there are lots of career opportunities and advancement awaits you depending on your work performance. The company provides training for new entrants and the airline is one of the best airlines to start your cabin crew career.
4. Can I apply for more than one base?
You have to apply to only one of the three bases (Adelaide, Melbourne, and Perth) but you must also be willing to relocate if required.
5. What qualifications are required to be a Virgin Australia flight attendant?
You must have a Responsible Service of Alcohol certificate (RSA) and a current Australian Senior Level First Aid Certificate and CPR and a valid passport with 18 months of validity left.
6. What are the physical requirements for Virgin Australia flight attendants?
You must present yourself presentably and physically fit and healthy to perform the job including the safety measures unassisted.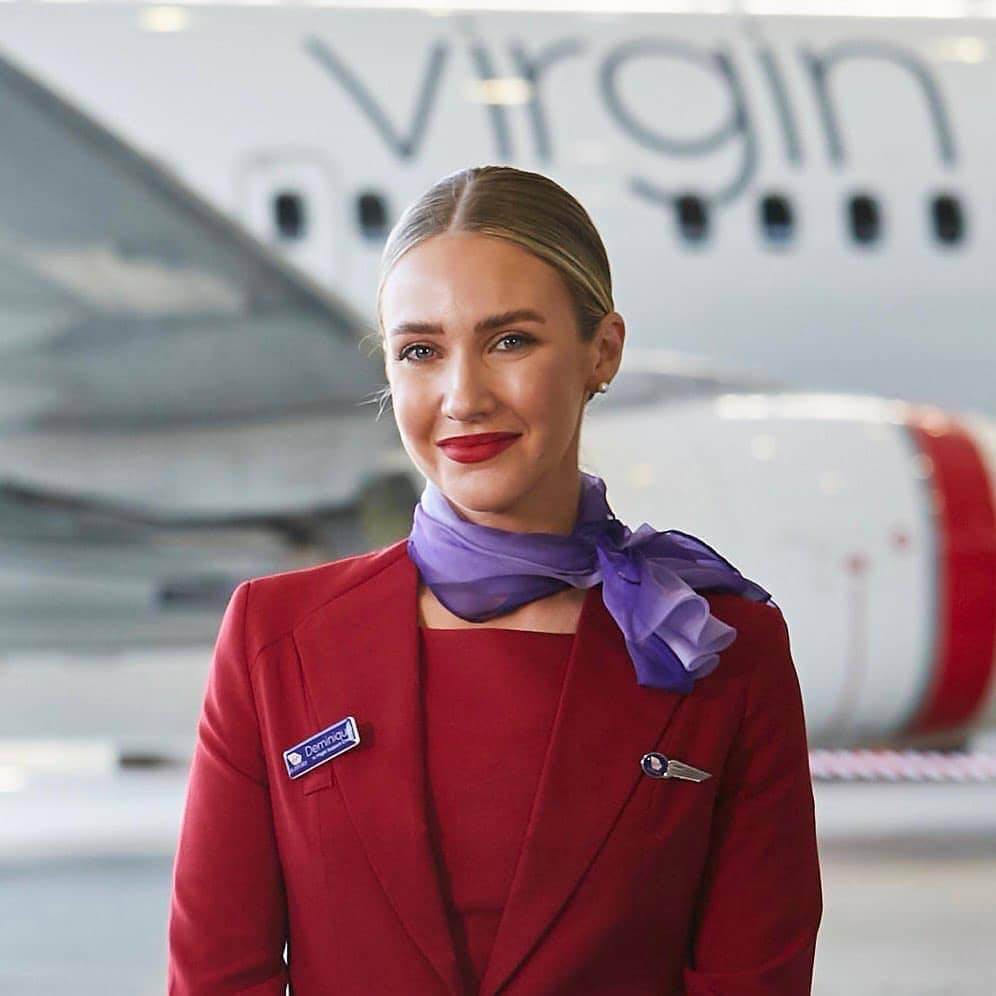 Summary
Virgin Australia Flight Attendants are responsible for providing safety and customer service to passengers during flights. As a member of the cabin crew, you will need to be able to work well under pressure, be comfortable working long hours, and have excellent communication skills.
In conclusion, the Virgin Australia Airlines flight attendant requirements are very specific and detailed. They vary depending on the position you apply for, but generally include a certain level of customer service experience, excellent communication skills, and the ability to work in a fast-paced environment. While they may seem daunting at first, if you have the required qualifications and meet the requirements, you will be well on your way to becoming a Virgin Australia Airlines flight attendant.
Virgin Australia Airlines is a great choice for those seeking to become flight attendants. The airline has high standards for its employees and provides great training and support. To be successful in your application, make sure you meet all the qualities, requirements and qualifications. With hard work and dedication, you can make your dream of becoming a flight attendant come true. Just remember to pay close attention to the details in the application process and you'll be well on your way to joining the Virgin Australia Airlines cabin crew.