As a Flight Attendant working for Aegean Air, you will get the chance to earn an estimated total pay of €1,023 per month ($1,138). While the estimated base pay is €1,002 per month ($1,115). These rates are according to Glassdoor's provided data on its website. Flight Attendants do not just receive a competitive salary, a bunch of benefits and leisure perks are also being provided by airlines.
Also Read: 9-Day Trip to Greece: Athens, Santorini, and Milos
Aegean Airlines is Greece's flag carrier and the largest Greek airline in terms of total passengers transported, number of destinations served, and fleet size. Its primary hubs are Athens International Airport, Thessaloniki International Airport, and Larnaca International Airport in Cyprus. Aegean has been a Star Alliance member, operating scheduled and charter routes from Athens and Thessaloniki to other important Greek, European, and Middle Eastern destinations. It was 2012 when Aegean Airlines announced a deal to acquire Olympic Air, and the buyout was approved by the European Commission a year late. Both carriers continue to operate under separate brands, so don't get confused.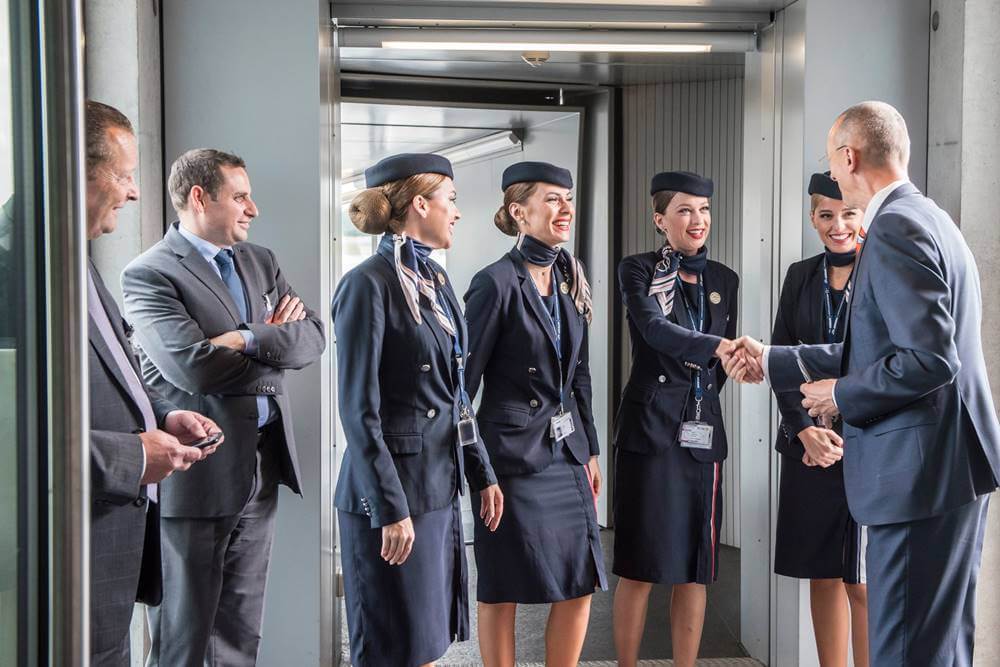 Cash Salary Breakdown
Basic Salary –   According to Glassdoor, a Flight Attendant at Aegean can expect to earn an estimated base pay of €1,002 per month ($1,115). FAs in this airline can also earn an extra salary through special flights, bonuses, commissions, profit sharing, stock options, and tips are all possible forms of additional compensation.
Flying Pay – Currently, there are no provided rates for the FA's flying pay at Aegean. This flying pay is also known as per hourly rate. As an FA you will be paid for every hour you fly on air at a specific rate.
Layover Allowance – There are no publicized per diem pay or layover allowance for Aegean cabin crews. The per diem pay is intended to cover the expenses of all your meals and other necessities during a stopover.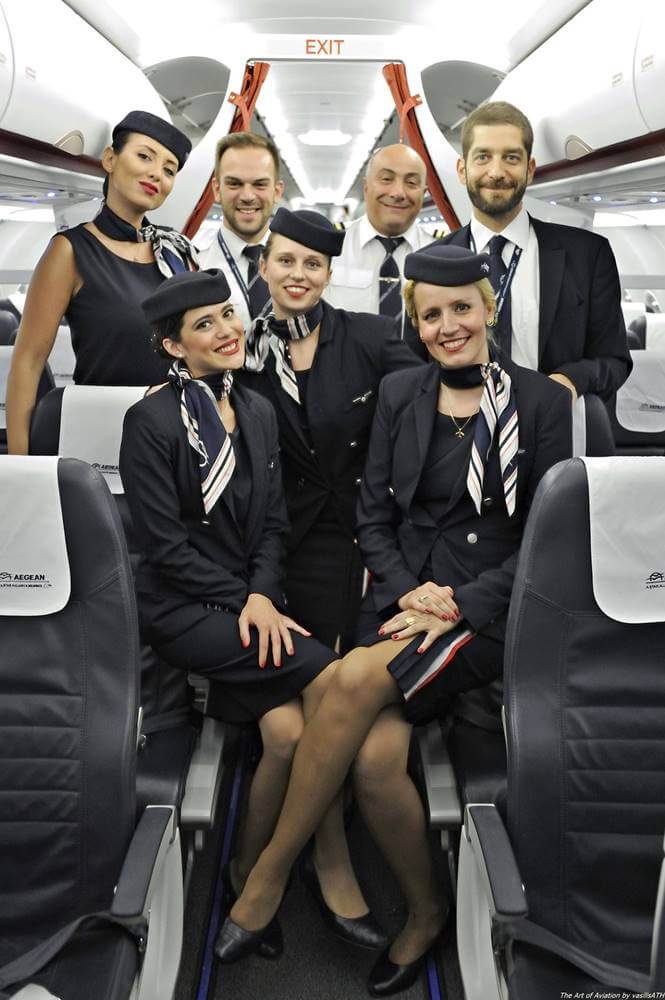 Benefits
Insurance – As an employee, you will be lucky enough if the firm you are employed with gives a benefit related to health and even life. Just like in the aviation industry, Flight Attendants are covered with health and life insurance policies.
Travel Privileges – Aegean Air FAs do not just enjoy flying time with guests because you will also be rewarded with free and discounted flight tickets. The airline has one of the most generous employee travel programs in the airline business, offering preferential prices on flights to employees and immediate family members. As a FA, you will also get huge discounts on vehicle rentals, hotel rooms, vacation packages, and tour operators through Finnair partners.
Travel and Meet new Cultures –

Aviation job is the only industry that can give you the freedom to travel for free and get to know different cultures.
Also read: Aegean Airlines Cabin Crew Requirements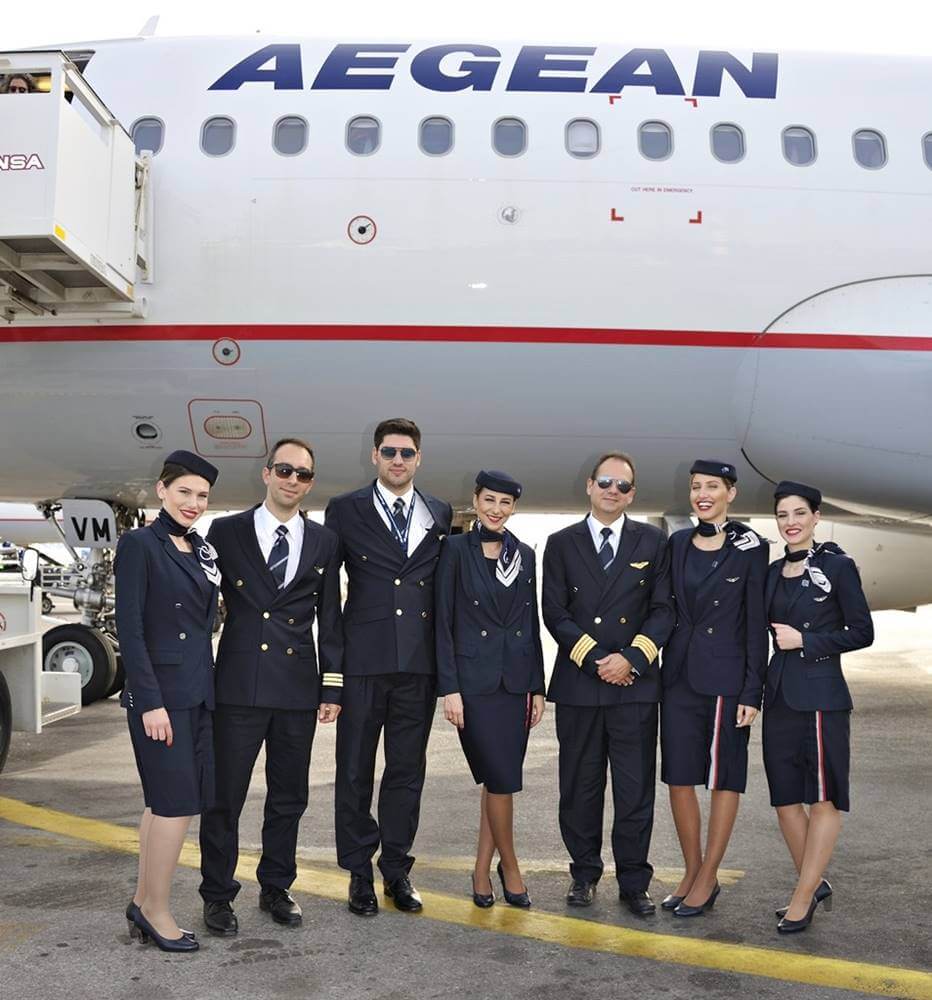 Video: Aegean Airlines & Olympic Air | Νέα διαφημιστική ταινία
Aegean and Olympic Air joined forces in 2012 to bring their customers closer to those they care about, and to what people want to explore. So, in this advertisement, Aegean demonstrates how a toddler is close to his adored grandfather, which is made possible by Aegean. If you are still thinking if this airline is the best home for your flight attendant career, well, you can see how they were able to manage two airlines without getting into crisis
Frequently Asked Questions
1. Is Aegean Airlines and Olympic Air the same?
Aegean bought Olympic Air in 2013, and as a result, travelers now have greater flight frequencies and connections, as well as improved access to Greece's islands, including some of the most isolated. The airline invests in expanding its international footprint and promoting Greek tourism through Athens and regional airports.
2. How many hours do I need to work?
Flight attendants often work 12-14 days a week and log 65-85 flight hours per month, not including overtime. Working hours may still depend on the type of working set up the airline will give you.
3. How well-established is Aegean?
For the 12th time, AEGEAN has received the Skytrax World Airline Award as the Best Regional Airline in Europe. It also joined forces with Olympic Air in 2013 and still running smoothly even after the pandemic.
4. What if I'm on my day off and the airline needs people, will I get extra pay?
When the airline is eager for workers on your day off, it will offer overtime and say, "Hey, if you work this trip, we will pay you time and a half." This has become much more common in many airlines.
5. Does Flight Attendants get holiday pay?
Yes, FAs do get holiday pay just like workers in the corporate world. The rates may only differ from the route and schedule of your flight. This will going to be a huge sum of money, not millions, but for an employee getting extra pay aside from the actual salary feels so good.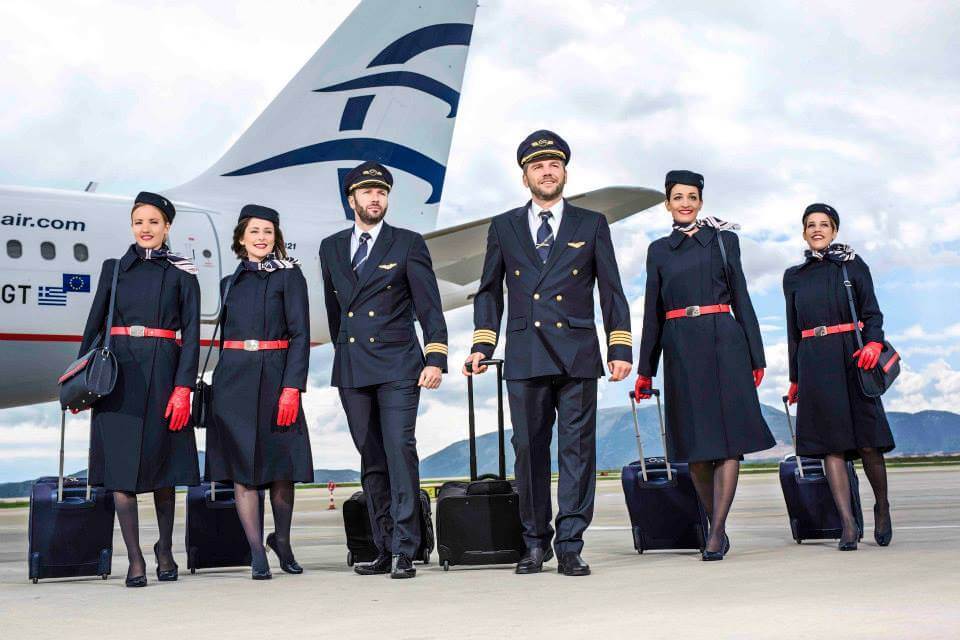 Summary
According to Glassdoor, a Flight Attendant working for Aegean Air can earn an estimated total pay of €1,023 per month ($1,138). While the estimated base pay is €1,002 per month ($1,115). At Aegean Air,  you will receive the best self-development you could ever received. The airline is a people-centered culture in which workers are content and proud to work. The airline is continually launching programs to provide new chances for personal and professional development for its employees. Are you a budding professional with a passion for aviation?  Get your job at Aegean Air now and be a part of AEGEAN's mission.