Austrian Airlines is based on the grounds of Vienna International Airport in Schwechat, where it also serves as a hub. This airline is a member of the Star Alliance that flew to 6 domestic and more than 120 international year-round and seasonal destinations in 55 countries as of July 2016. If you are considering Austrian Airlines as your next career hub, you need to know the salary range and benefits you can get from it as a Flight Attendant. According to the Austrian Airlines website, a Flight Attendant can earn an annual gross pay of €12,190 per year ($13,566) or €1,015 per month ($1,129).
Austrian Airlines or known as Austrian, is the flag carrier of Austria and a subsidiary of the Lufthansa Group. The airline was formed in 1957 by the merging of Air Austria and Austrian Airways, but its history dates back to 1923 when Austrian Airways was founded. It was a state-owned enterprise for most of its history. The airline began scheduled service on March 31, 1958, flying a leased Vickers Viscount from Vienna to Zurich and London; it later purchased its own Viscount fleet. Throughout the 1980s and 1990s, many airliners made by Airbus, Boeing, Fokker, and other manufacturers were introduced.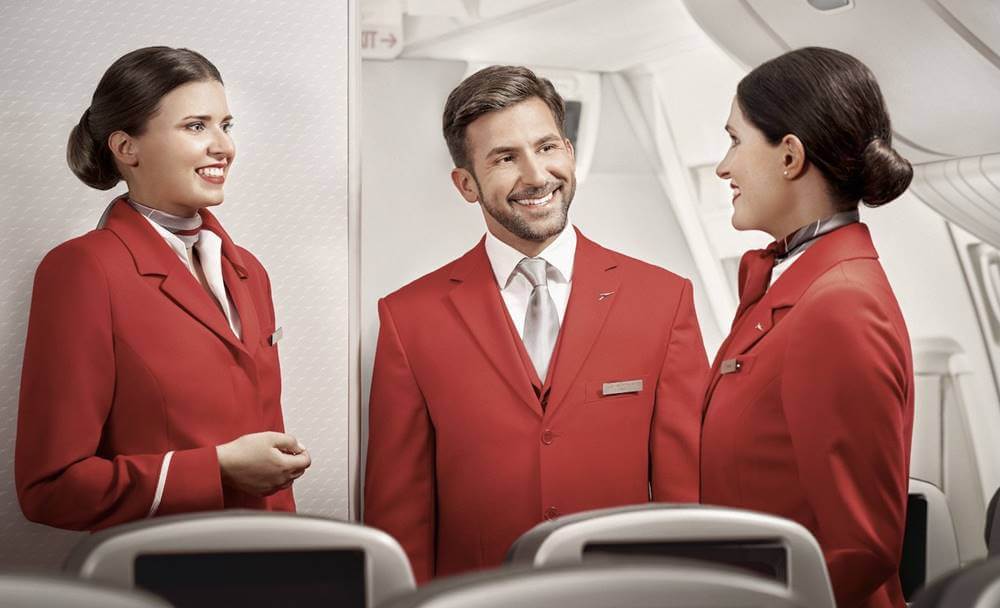 Cash Salary Breakdown
Basic Salary –  Austrian Airlines haven't released a base pay detail for its Flight Attendants. Though there is some information provided on its career website detailing that FAs get annual gross pay of €12,190 per year ($13,566) or €1,015 per month ($1,129).
Flying Pay –  Currently, there are no provided rates for the FA's flying pay Austrian Airlines. This flying pay is also known as per hourly rate. As an FA you will be paid for every hour you fly on air at a specific rate.
Layover Allowance – There are no publicized per diem pay or layover allowance for Austrian Airlines cabin crews. The per diem pay is intended to cover the expenses of all your meals and other necessities during a stopover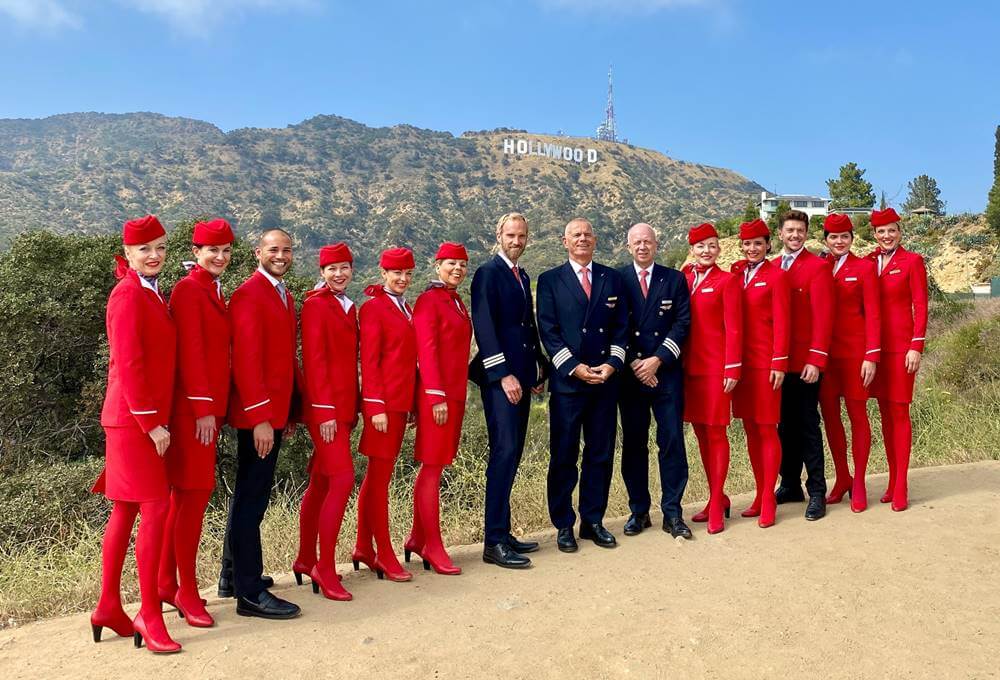 Benefits
Medical Insurance – Flight Attendants at Austrian Airlines are covered with comprehensive medical insurance. One of the most essential benefits you should be looking on a job is this one. Some airlines even pay a significant portion of the expense, making the monthly premium for medical and prescription drug coverage for employees and their families very low and reasonable.
Free Transport and Discounted Parking – Use of company transportation (City Airport Train – CAT and Vienna Airport Lines) is complimentary. You are also eligible for discounted parking at the airport.
Travel and Meet new Cultures – Aviation job is the only industry that can give you the freedom to travel for free and get to know different cultures.
Free Tickets – Austrian Airlines give its FAs free travel. It is not a surprise that flight attendants get free and discounted tickets to travel. This perk can be extended to your family and sometimes even to friends. Sometimes, airlines also give FAs the privilege of huge discounts on vehicle rentals, hotel rooms, vacation packages, and tour operators through the airline's partners. More precise coverage will be discussed during the contract signing or orientation.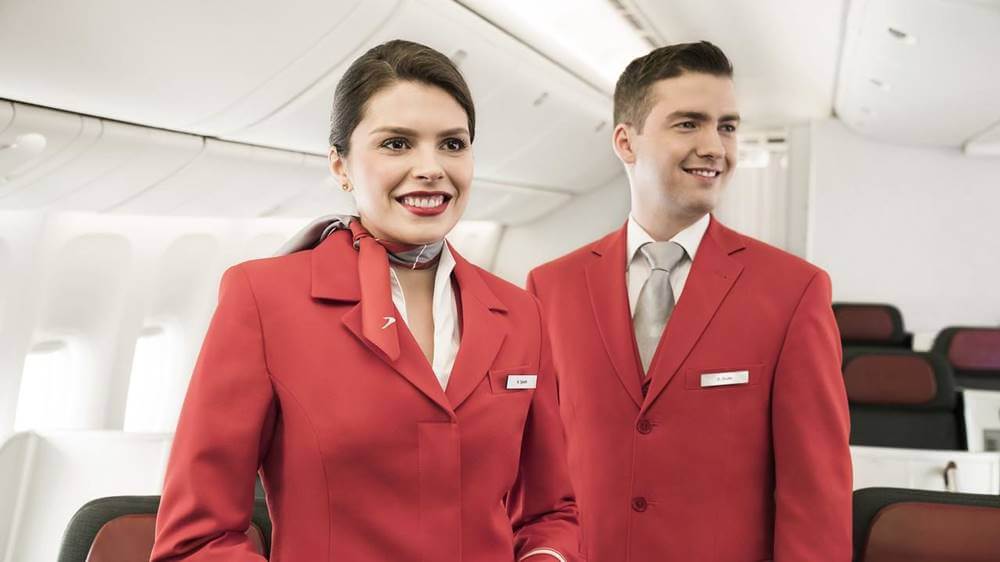 Video: #AskAustrian Cabin Crew Training
This is a video that will explain to you how Cabin Crew training was being conducted at Austrian Airlines. Verena Peruschitz, Head of Cabin Crews, will tell you what has changed and how the staff are being able to adapt to the new normal. As you watch this video, you will also understand how the airline trains its FAs during the peak of the pandemic disease to handle each flight safely. The airline's staff necessitates extensive online training, tighter hygiene precautions, and the use of full-face masks.
Frequently Asked Questions
1. What other payments to expect during my work blocks?
Flying pay isn't only the pay you should be expecting because travel expenses and in-flight sales commissions are also paid during work blocks.
2. Should I pay for my uniform?
There are some airlines that let their employees pay for a set of uniforms and take care of the laundry expenses, while others do not compensate for these things. The good thing about working at Austrian Airlines is getting free uniforms and cleaning.
3. What type of airline is Austrian?
Austrian Airlines operates aircraft in a range of layouts, including wide-body jets with Business and Economy Class cabins, as well as narrow-body jets with all-Economy Class seating. Austrian Airlines is the country's national carrier and a Star Alliance member.
4. What are some of the benefits available for FAs at Austrian Airlines?
The annual gross salary is EUR 12,190.00. Paying a training allowance for basic training completed in July and August. Travel expenses and in-flight sales commission are also paid during work blocks. Employee tickets with attractive special terms are also being given after 6 months of employment.
5. Does the airline accept part-time employees?
At Austrian Airlines, you will have the opportunity to combine the best job in the world with an exclusive workplace above the clouds and a degree course. The airline has a block part-time model that offers students and anyone interested in a part-time option, allowing you to delight guests on board and provide them with an exceptional "Austrian" travel experience.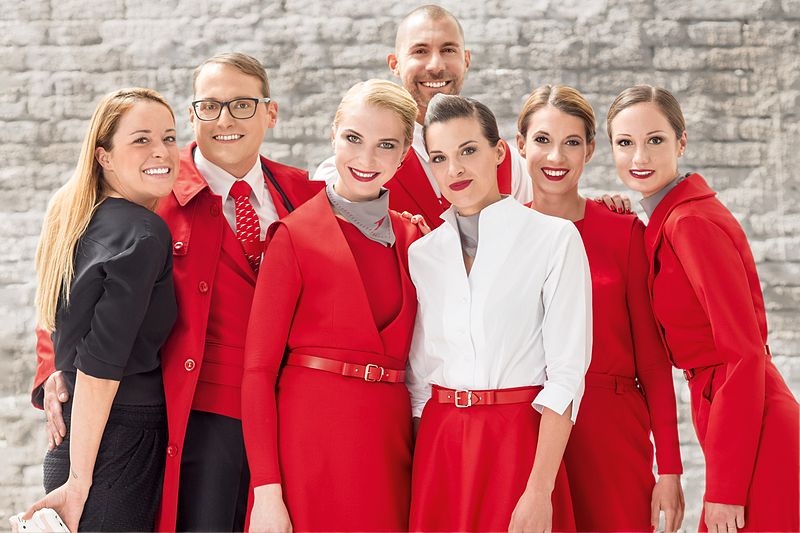 Summary
According to the Austrian Airlines website, a Flight Attendant can earn an annual gross pay of €12,190 per year ($13,566) or €1,015 per month ($1,129). Base pay is not yet provided, but will be eventually discussed during contract signing or orientation. Work in one of the world's most exciting and dynamic sectors while enjoying the privileges of a premium airline. This is what Austrian Airlines can give you. The airline provides its employees with a number of benefits in addition to worldwide career options. So you should expect something good from this airline.