It's undeniable that Emirates is one of the most luxurious airlines in the world. As a Flight Attendant in this airline, you will get the chance to earn a monthly base pay of AED4,430 ($1,206) plus AED63.75 per hour ($17.36) based on 80-100 flying hours of average duty per month. Tallying these factors, a cabin crew can earn an estimated total of AED 10,170 / month ($ 2,770). These rates are according to the Emirates Group Careers page. Earning as an FA is limitless since you still get bonuses, stock options, commissions, profit sharing, and tips all of which may add up to your compensation.
Sheikh Mohammed bin Rashid al Maktoum, then-UAE Minister of Defence and a member of Dubai's progressive royal family, urged Sir Maurice Flanagan, then-Managing Director of dnata, to make an intensive research for the possibility of establishing an airline in 1984. A thorough business plan was completed by December of that year, and the name "Emirates" was chosen for the new airline.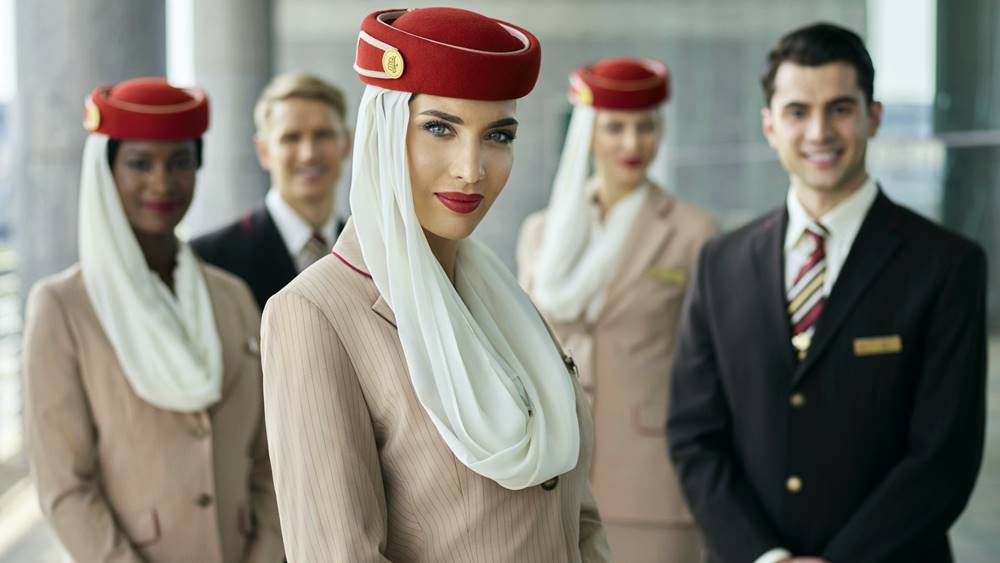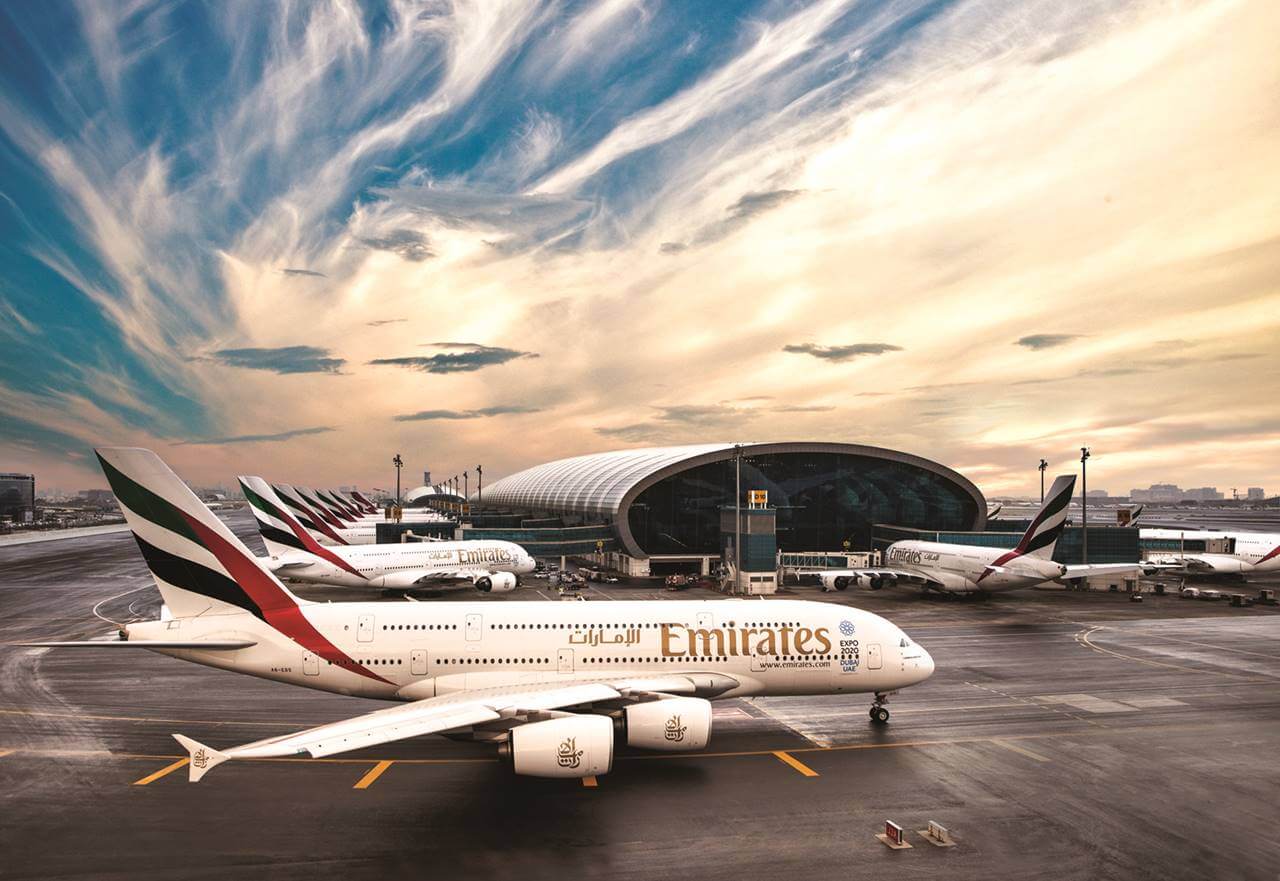 Cash Salary Breakdown
Basic Salary –  According to Emirates Group Careers page, a Flight Attendant working in Emirates can earn an estimated amount of AED4,430 per month ($1,206). Total estimated average salary for starting flight attendants are AED 10,170 / month ($2,770).
Flying Pay – Emirates Flight Attendant flying pay is around AED63.75 per hour ($17.36). This flying pay is provided by the Emirates Group Careers page.
Layover Allowance – Currently, there is no publicized per diem pay or layover allowance for Emirates Flight Attendants. Normally, the per diem pay depends on the destination of layover. The per diem pay is intended to cover the expenses of all your meals and some other expenses during a stopover.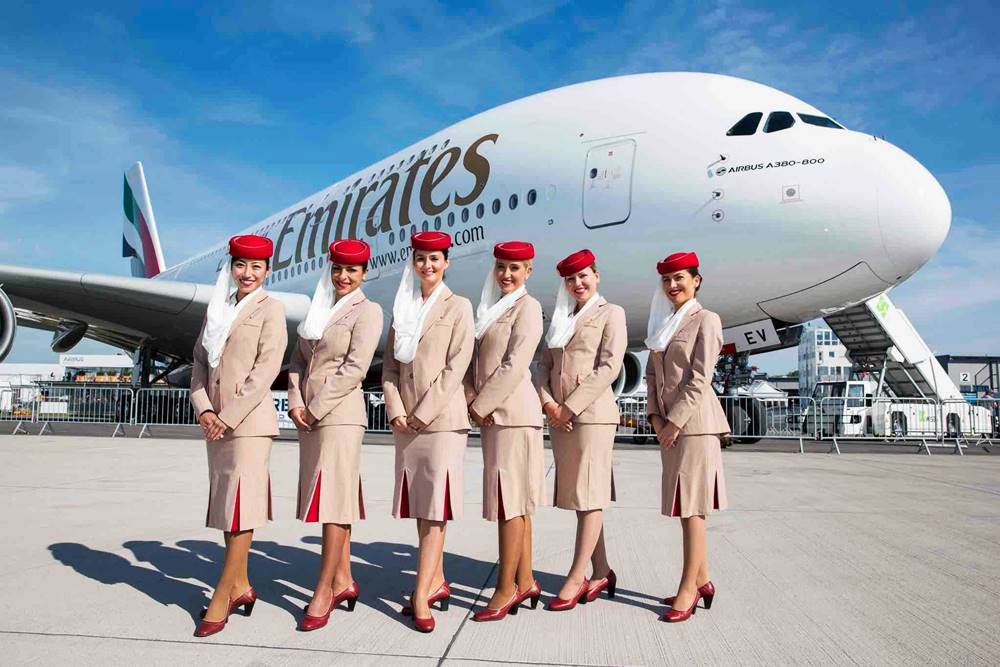 Other Benefits
Here are other flight attendant benefits you can get for being an employee of Emirates.
Tax-Free Salary
As an FA for Emirates, your salary will be tax-free, and you will be paid monthly in UAE dirhams (USD 1 = AED 3.67). Your compensation will include a competitive accommodation and transportation allowance for qualifying employees. Employees who live in company-provided housing will be reimbursed for housing, utilities, and living expenses.
Accommodation Allowance
Emirates provides its staff 5-star housing in company-provided accommodation. For those who are eligible to go for live-out (stay outside company housing), they can get an accommodation allowance credited to their salary every month. This accommodation allowance is more than enough to secure apartments with great facilities/amenities. Emirates staff get to stay in 4-5 star hotels during their destination layovers.
Transportation Allowance
Aside from the accommodation, there is also company-provided bus transport that is FREE. For those who have chosen to live out, they get a transportation allowance credited to their salary account every month.
Medical Protection and Life Insurance
Emirates offers medical insurance, which is classified by position and salary grade. Some of these insurances allow you to add dependents for coverage, while a monthly fee will be deducted from your salary. All Cabin Crew are covered by life insurance and personal accident insurance coverage around the clock. Emirates offers a full set of medical and dental services to all Cabin Crew at designated Emirates Clinics.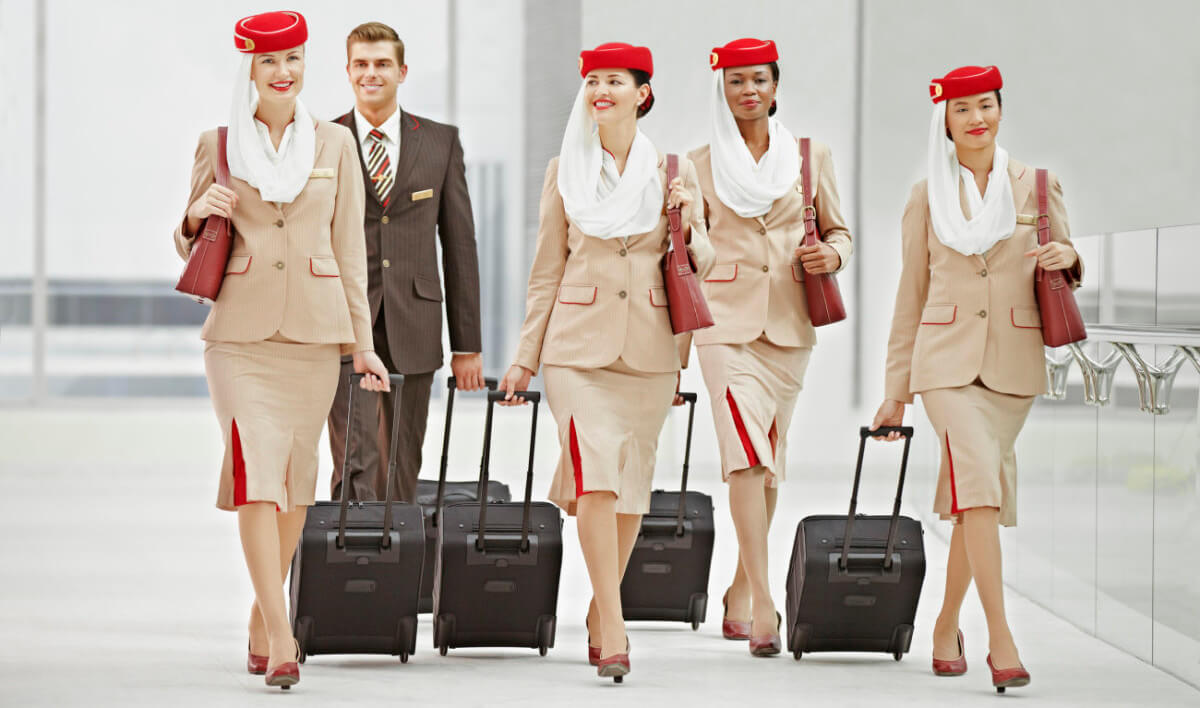 Leave and Travel Assistance
An annual leave ticket is available to you and your dependents. You can also book concessional tickets at significant discounts for travel across the Emirates network from the day you join.\
Flight Discounts Extended to Family and Friends
Emirates also has flight travel discounts when crew will book flights within the Emirates network and partner airlines. Take note that this is subject to availability of seats. The discounts also extend to nominated family and friends of the crew.
Emirates Platinum Credit Card
The Emirates Platinum Card is a subscription-based annual service available only to Emirates Group workers and their families. You can use the card to get discounts and special deals at over 600 businesses, hotels, restaurants, and service providers for a small charge.
Annual Vacation
Emirates value your physical and emotional health and recognizes the importance of taking breaks from work. Each team is encouraged to take breaks when they need them and provide at least 30 days of vacation every year.
Depending on the growth of the company based on the profit at the end of the financial year, you get a certain amount too. Check out this post on the biggest annual profit-share of EK employees – 6 Months Salary Bonus for Emirates Flight Attendants after Airline's Record-Breaking Revenues
dnata Travel Coupons
You can get additional discounts and special deals when you travel with Dnata Travel. The dnata team of travel specialists can assist you in creating your schedule, finding the greatest discounts on hotels and activities, and much more, all at unbeatable prices.
End of Service Gratuity
After one year of service, you will be eligible for end-of-service gratuity. This is a guaranteed bonus based on your base salary and computed for each year you've worked for Emirates.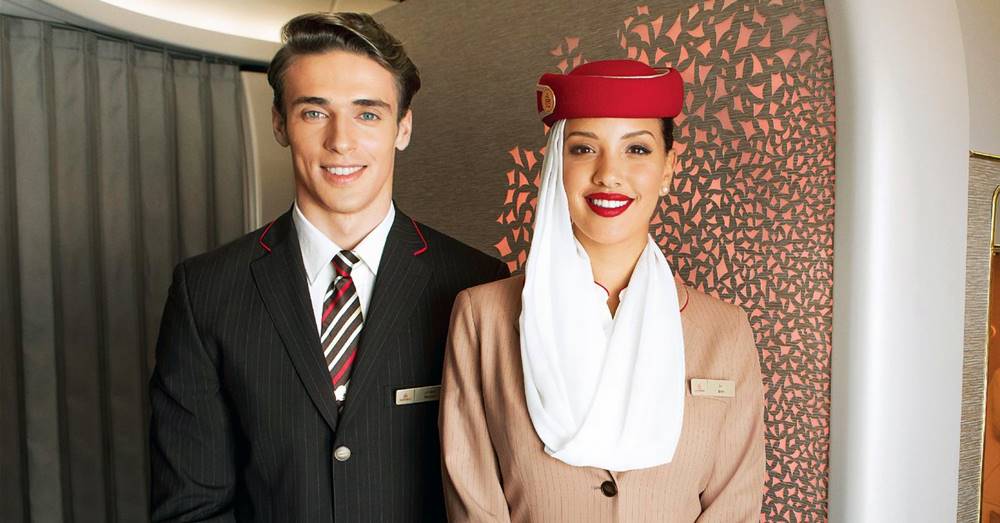 Video: APARTMENT TOUR IN DUBAI | Emirates Cabin Crew Flight Attendant VLOG
Emirates is one of the world's most known airline brands, and this is because of its VIP-like amenities, regionally inspired gourmet cuisine, award-winning in-flight entertainment system, and unrivaled hospitality given by its renowned multilingual Cabin Crew from over 130 countries. Now, you will be seeing one of its Flight Attendants showing what a life of an Emirates cabin crew looks like inside an apartment.
Frequently Asked Questions
1. Is there gender equality at Emirates?
Emirates' female employees make a significant contribution to the successful operation of every one of the airline's flights, every day, whether from the cockpit or inside the aircraft cabin, on the ramp or at the hangar, at service desks throughout the world, or from headquarters in Dubai. The airline appreciates both men and women equally.
2. Where does Emirates fly?
Emirates is the largest international airline in the world, serving 158 destinations in 85 countries. Emirates operates 269 aircraft and is the largest operator of the Airbus A380 and Boeing 777 series of aircraft in the world.
3. How does Emirates differ from other airlines?
Emirates has long been recognized as one of the world's best airlines, having received numerous acknowledgments. Most passengers attribute this to the excellent service from economy to first class, the larger and more sophisticated in-flight entertainment, and the above-average airline meals.
4. Where is Emirates located?
Emirates connects the world to and from Dubai via its global hub. The airline is based in UAE.
5. Is Base Pay the final salary rate per month?
Base pay is just the rate for the hours you've worked for. You cannot consider it as the final pay per month, since there are still additional incentives and bonuses that may add up.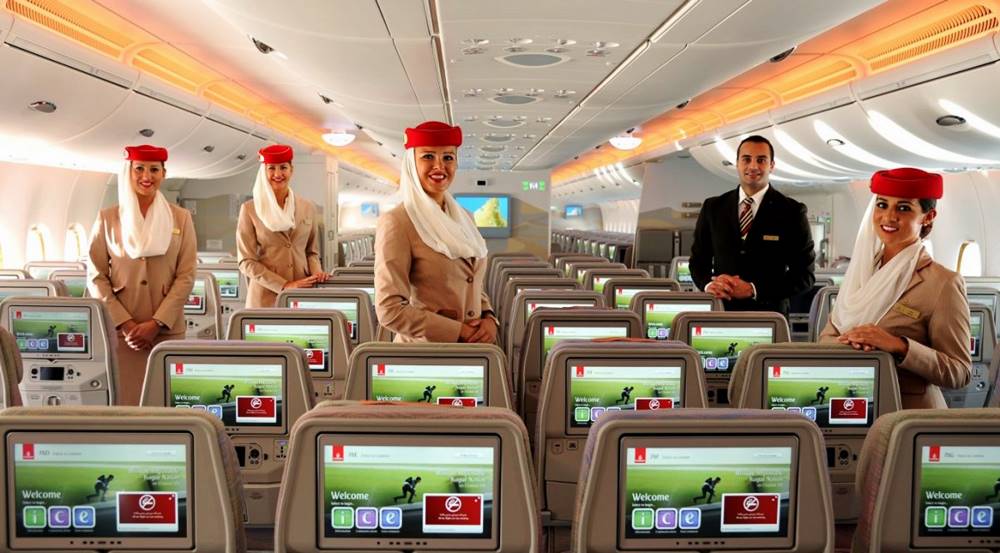 Summary
A Flight Attendant working in Emirates can earn a monthly base pay of AED4,430 ($1,206) or AED63.75 per hour ($17.36). As the industry recovers from the COVID-19 epidemic, Emirates remains the largest international airline, carrying 15.8 million passengers in 2020. If you are eyeing Emirates as your career hub, a lot of benefits are waiting for you.