Thai Airways International Public Company Limited is a government-owned company. It is a public business that has been listed on the Thai Stock Exchange since 1991, with the Ministry of Finance holding a majority stake of more than 50%. Thai Airways operates business transports passengers, goods, parcels, and postal mail via air transportation from major Thai cities to significant cities across the world. To keep up with its outstanding reputation, Thai Airways is only hiring the best applicants who possess the essential qualities to be a flight attendant.
Also Read: Athens Layover Guide: Best Things to Do in 24 Hours
The airline has won numerous awards for its outstanding service both on ground and inflight. It has been rated as a certified 4-star airline by Skytrax. From scheduled flights to charter flights, the airline also has affiliations with Suvarnabhumi Airport, which serves as the major hub for all aircraft itineraries. If you want to become a part of this airline, you need to make sure that all their policies are workable for you. There are also several requirements you need to prepare. Here are the things you need to know.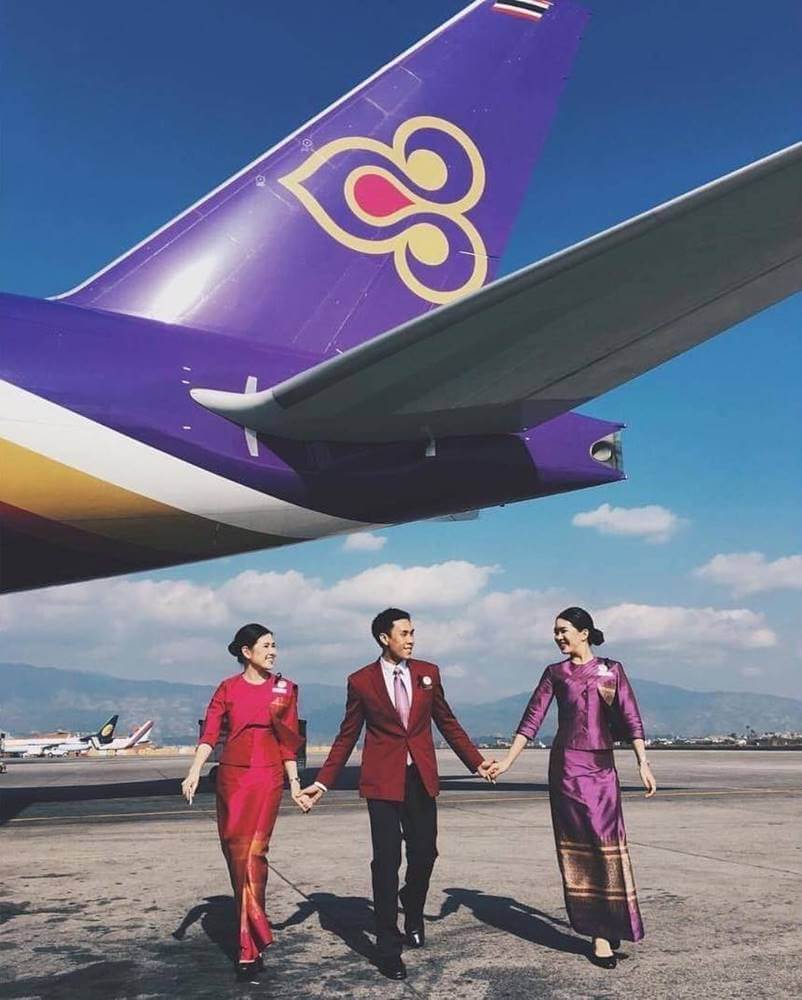 List of Requirements and Qualifications to Become a Thai Airways Cabin Crew
Applicants must have a bachelor's degree in any field. You must be fluent in English.
Applicants must have a TOEFL score of 500 or a TOEIC score of 600, as well as an IELTS score of 5.5.
Academic accreditation must be granted by the Ministry of University Affairs.

The Ministry of Education will be required for international graduates.

Fluency in another language will be your edge.
Must be fit and healthy.
Must be able to see clearly without glasses.
With proper communication and interpersonal skills.
For Female Aspirants:
Female applicants must be Thai nationals who are single.
You must stand at least 160 cm tall.
You must be at least 18 years old.
BMI (Body Mass Index) must be within normal limits.
They must be able to swim for at least 50 meters continuously.
For Male Aspirants:
Male applicants must be Thai citizens who are exempt from military service.
You must be at least 165 cm tall.
You must be at least 18 years old.
BMI (Body Mass Index) must be within normal limits.
You must be able to swim for 100 meters without pausing.
Responsibilities:
Guide and assist travelers to ensure their safety and comfort.
Make an inspection before and after take-off.
Greet passengers and communicate in a very professional way.
Assist passengers in finding their seats.
Serve food and refreshments.
Respond to customer requests.
Demo safety devices and instruct passengers on how to use them.
Common areas like cabins, toilets, etc. must be monitored, managed, and kept clean and and tidy at all times.
When an incident occurs, assist customers and flight personnel.
Create flight reports.
Check if each passenger do the safety recommendations you've provided.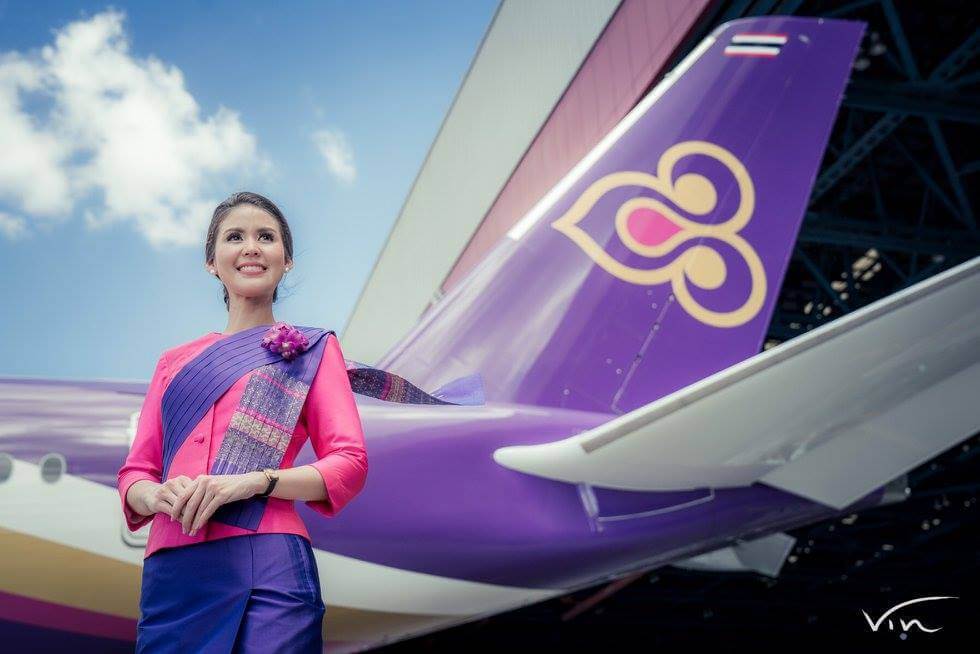 Application Process
Step 1: The first step to becoming a Thai Airways cabin crew would be submitting your online application. Make sure to submit all the necessary documents to lessen processing delays. Here is their official website: https://www.thaiairways.com/en_PH/index.page.
Alternatively, you can access Thai Airways' Careers Page here: https://www.thaiairways.com/sites/en_GB/about_thai/careers/career.page
Step 2: If your application has been chosen, they'll invite you to do a series of tests such as English language tests, psychometric tests, role plays, group discussions, and more.
Step 3: If you pass the second stage, you'll be called in for a final interview. Here the hiring committee would get to know you more about your skills and see whether or not you'll be a perfect fit for the position.
Step 4: After you've completed all of the examinations, the employer will undertake one final evaluation of your application, including background checks, criminal records, and other necessary items. If you pass, you will be a Thai Airway flight attendant and be scheduled for Flight Attendant Training in no time.
Step 5: Online processing of applications may take some time since airlines receive hundreds and thousands of applications in every job posting. So be patient and prepare for the next phase.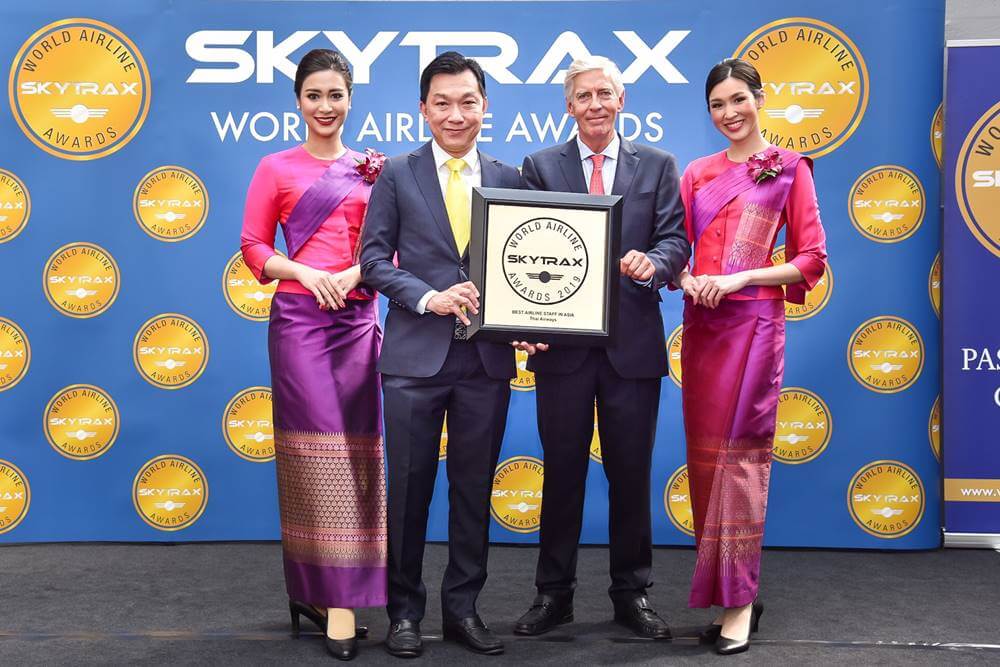 Salary and Benefits
In Thailand, flight attendants normally earn between 15,000 and 30,000 baht per month, with an average income of roughly 22,500 baht. Other perks of being a flight attendant include discounted hotels and travel tickets, medical insurance, etc.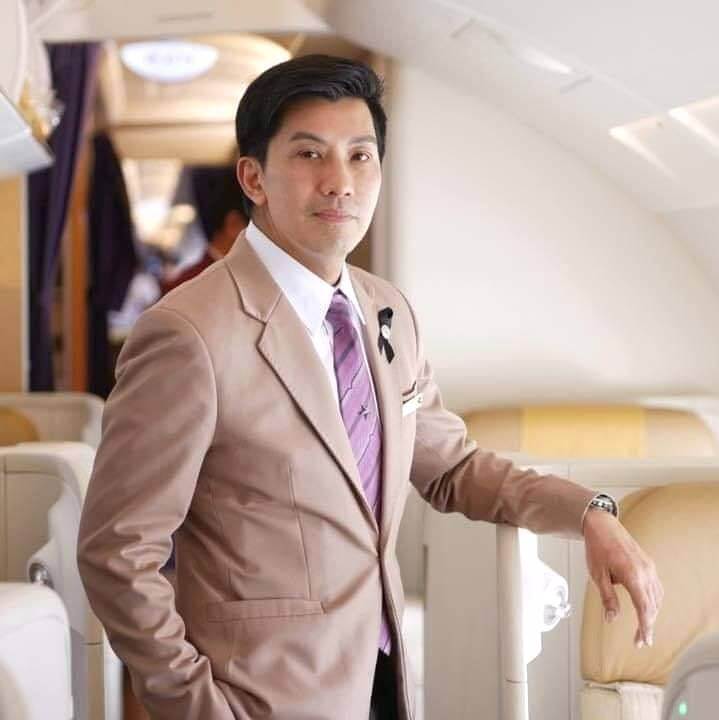 Video: Foresight EP5 : Survival strategy -inside Thai Airways training school
Thai Airways completed the court-approved debt restructuring plan. This is where the airline formed a "survival team" to devise methods to support its debt. The crew and pilot training school, which formerly exclusively serviced its staff, is now open to the general public for an unforgettable experience.
Photos: Thai Airways Cabin Crew Uniforms
Check out these pictures of Thai Airways crews so you can see what they look like in uniforms:
Frequently Asked Questions
The following are some of the common questions asked about Thai Airways:
1. What am I expected to do as a Thai Airways Flight Attendant?
As a Flight Attendant, you are responsible for the passengers' safety and security. You are also responsible for making announcements, writing flight reports, and serving meals and refreshments. These are only some of the basic responsibilities you need to fill in.
2. How does this airline earn?
The main source of revenue is 95% from passenger and cargo transportation. The remaining 5% comes from the other supporting enterprise. Other business ventures of Thai Airways include:
Duty-free items and souvenir merchandise
Travel and travel assistance service

Training service for flight attendants (Joint venture)

Service for workforce providers (Joint venture)
Service for aircraft fuel (Joint venture)
Seat reservation and booking service (Joint venture)
Passenger service, product service, and pre-and post-flight preparation
Service for in-flight meals and beverages
Service for aircraft maintenance
Flight administration service
3. Is there a minimum or maximum weight that must be met when I apply for the role of cabin crew?
As long as your weight is proportionate to your height, there are none.
4. Which languages do you need to be fluent in?
You must be fluent in English and Thai, but additional languages will be advantageous.
5. Does Thai Airways accept married flight attendants?
Unfortunately, No. Thai Airways only hire single Flight Attendants who are never legally married.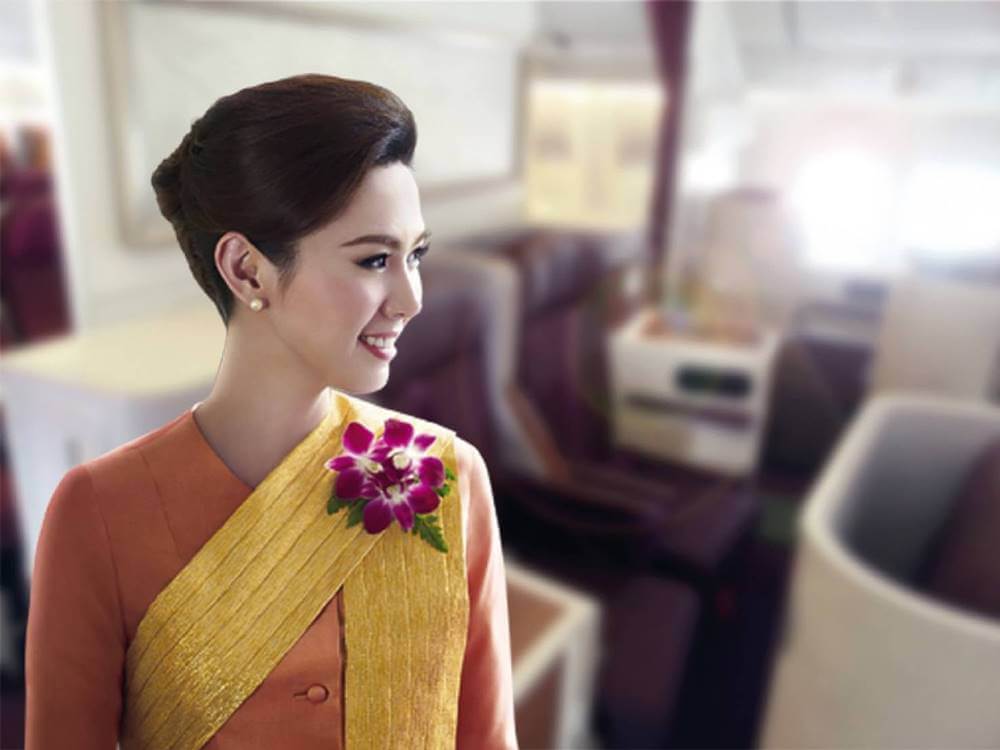 Summary
Being a Flight Attendant is not an easy job. Yes, it is full of excitement and fulfillment, but you are there to hold on to safety and respond to possible emergencies. Well, this could be the hardest part of the duty. Thai Airways choose its FAs wisely. It only accepts applicants who perfectly have what it takes to be one. So if you want this job, make sure to check the requirements thoroughly before applying.