American Airlines is looking for Flight Attendants who are willing and able to work in the USA and be based on one of their headquarters. The company proudly offers competitive employee benefits, travel privileges, training, career development, and much more. Please check the application process, requirements, qualifications, training expectations, and all you need to know on how to become a flight attendant for this airline.
Also Read: Questions the Recruiter Might Ask during the Job Interview
This airline is a major airline in the United States which operates an extensive network, both domestic and international. In fact, American Airlines is considered the world's largest airline by fleet size and revenue. It is also considered the second-largest airline in the world with the most number of destinations flown.
The company is calling out aspiring flight attendants out there who want to join their team. If you are highly customer-focused, goal-oriented, and willing to travel to different destinations under varying climate conditions and work schedules, then this is the right job for you.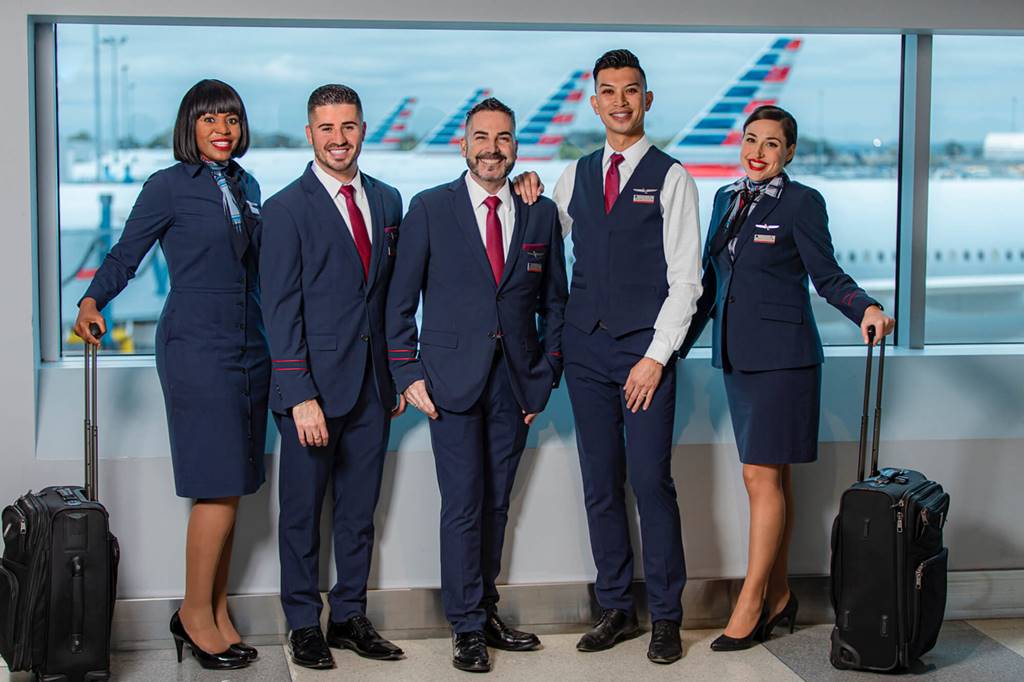 Overview of American Airlines
Robertson Aircraft Corporation and Colonial Air Transport were the two corporations from whom American Airlines was formed in 1930 as a result of a merger of over eighty small airlines. The first was founded in Missouri in 1921, then 1929. Both were amalgamated into The Aviation Corporation, a holding corporation. In 1930, this was transformed into an operating corporation and renamed American Airways.
The cabin is 92 inches (2.3 meters) wide, and the DC-3 designation was given to a variant with 21 chairs instead of the DST's 14–16 sleeping beds. There was no mockup DC-3; the first DC-3 was handed to American Airlines after seven DSTs left the factory. On June 26, 1936, American Airlines began passenger service between Newark, New Jersey, as well as Chicago, Illinois, with simultaneous flights.
Around 2013, American Airlines combined with U.S. Airways, keeping the American Airlines moniker because it was the more well-known brand worldwide. This led to the development of the world's largest airline, American Airlines.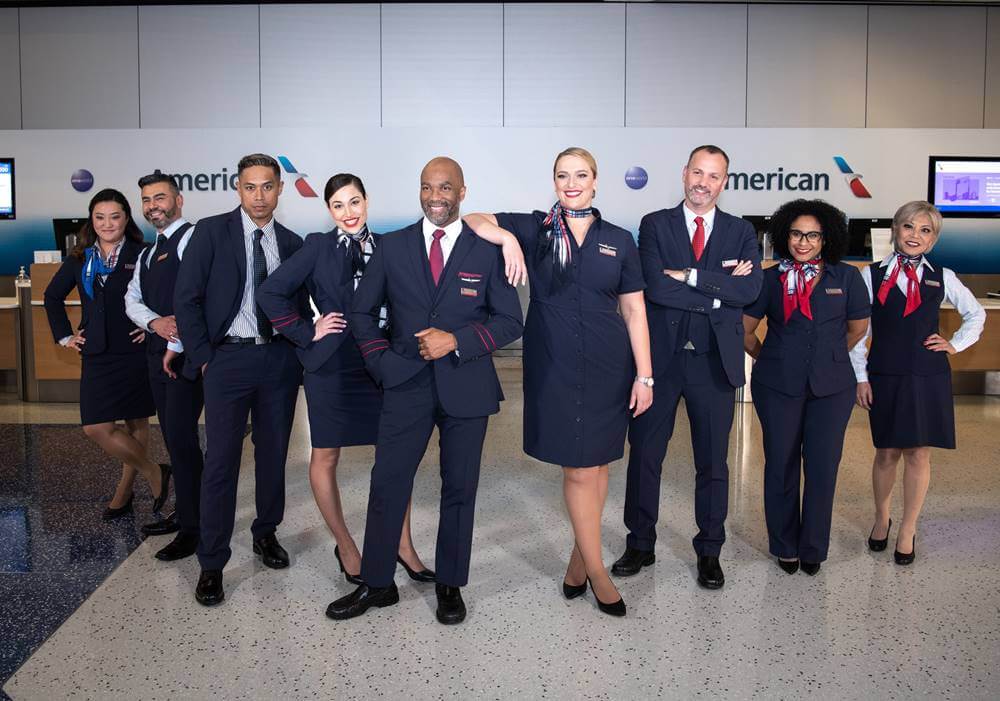 Want to join onboard? Wait a minute! Before anything, you have to make sure that you are the perfect person for the job. This would mean knowing if you are able to reach the requirements of what the company would be searching for when you are interacting with passengers. It is essential to be aware of what your job is going to entail while working as a flight attendant in their company before filing your application form. This is to ensure that you know that you are perfect for the job before anything else.
Being an American Airlines flight attendant isn't easy. With the competitive market they have, they are sure to have plenty of applicants. So, we have to make sure that you are able to stand out and show that you are what their company needs. Aside from this, this is also to know if you think you can commit to doing the responsibilities of a flight attendant on a daily basis. Saying this, here are some of the duties that you would have to uphold.
Responsibilities
The main responsibility of a cabin crew is to ensure the safety and security of its passengers. For American Airlines, please see the other tasks required from cabin crew of American Airlines:
Make sure that the passengers are safe and comfortable.
Provide a high level of in-flight service and customer care.
Respond to a wide range of emergency and non-emergency incidents.
You must serve drinks to passengers
Be able to stand for long periods of time
Be able to crouch for long periods of time
Be able to help passengers with putting their luggage storage
Always serve customers with a smile
Have unending patience
Be able to solve various problems in the plane
Complete aircraft paperwork
Prepare the aircraft before taking off
Clean the plane after disembarking passengers
Do safety checkups
Inform passengers about plane rules, emergency actions, exit locations, etc.
Qualities
Excellent communication and interpersonal skills are required for this job.
Can work alone while still belonging to a cooperative group
Assume a variety of situations while constantly engaging with passengers, both on and off the aircraft.
Follow all necessary regulations and work standards.
Capable of transforming problems into solutions or alternatives.
Professional and can represent the airline brand in uniform.
Adaptable – you can work in a variety of climates and locations across the world, as well as variable shifts at different time zones.
Expectations at Work
It is important to know what are the expectations when you become a flight attendant for this airline. Take note that this work entails physical demand and specific work conditions.
This is a physical job and will require you to perform expectations such as lifting items, reaching for things, pushing carts, and doing a lot of walking
You will have long periods of standing and speaking to passengers.
This is an airport and flight job which is considered hazardous so it requires you to be extra careful and alert.
Requires extensive travel, as well as the ability to spend numerous nights away from home and endure all types of weather.
No work schedule is the same and you may have duties even during at night, weekends, and even holidays.
You can be on call and ready to report for duty in your assigned base (reserve duty). Reserve service may last for an indeterminable length of time.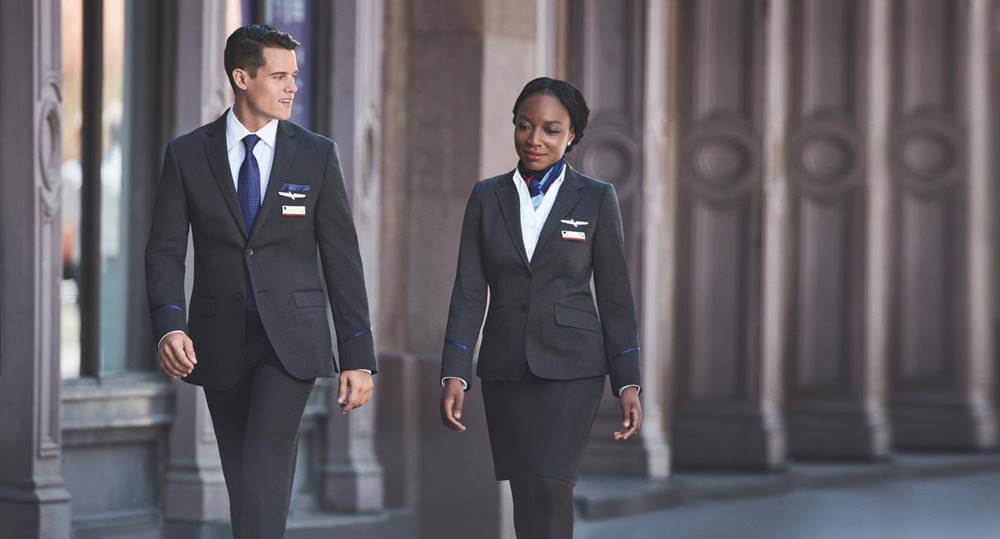 Requirements
Aside from the multiple responsibilities you would have to uphold while working in their company continuously, you would still have to complete the qualification process. This is the part where they check if your physical attributes, mental health, and skills fit what they are looking for. Below are some of the things they observe, so make sure before applying that you have it all.
Must be a high school graduate or have GED equivalent
At least 20 years old
You should be at least 5'2″-6'0″ tall to be able to apply.
There must be a proportion between height and weight.
Those who have a college education or 2 years of customer service experience are preferred
Excellent English communication skills
Has a valid USA passport (or foreign passport with applicable visa)
Allowed to travel without restriction between all USA states and country routes in the American Airlines flight network
Have valid travel documents
Allowed to legally work in the United States
Proficient in the English language.
Have 20/30+ eyesight or have lenses (glasses or contacts) that have been corrected.
You should be able to swim unassisted for at least 50 feet.
Able to join up to 7 weeks of unpaid training in Dallas/Fort Worth, Texas.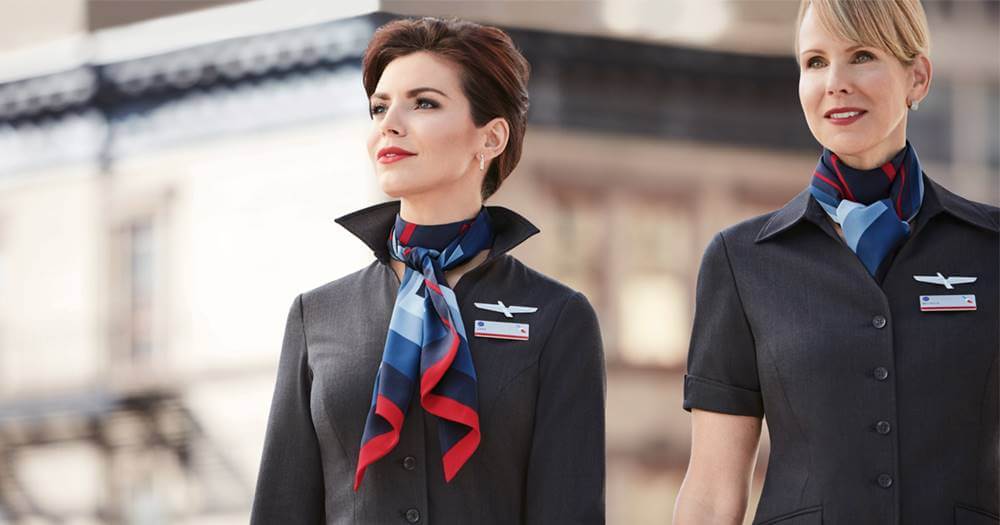 Documents to Prepare
With both the qualifications and responsibilities laid out, it is time to prepare all the important documents they would ask from you. Before anything, make sure that you have everything they ask for, as incomplete requirements would result in disqualification or delays in your application process. Saying this, here are the requirements that you would have to present upon submitting your application to the company.
Birth Certificate
Legal Passport
Updated Criminal Record
Updated Dental Records
High school diploma or your G.E.D.
Valid travel documents
Check out the documents and requirements needed to be a crew for this airline.  You may check this post here for detailed guide – American Airlines FA requirements
What to Expect as an Applicant for American Airlines
As an overview, here's a brief step by step idea of what to expect when you want to become a flight attendant for American Airlines
1. Apply for the position
2. Virtual Group Interview
3. In-Person Interview
4. Training
5. Get your wings.
Here's a photo shared by American Airlines on their website on the expectations in the job application process: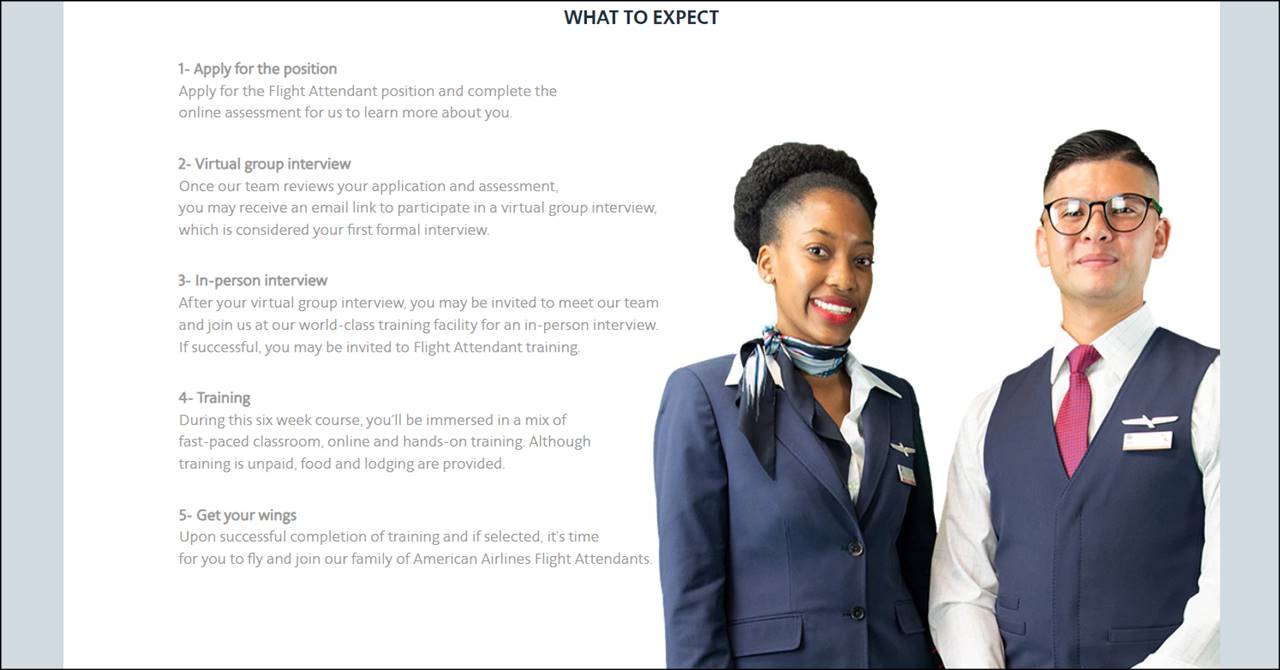 Where to Apply for a Job for American Airlines Online
Once all these three parts above are done, you can start looking at the company's job vacancies and such on the company's website. We recommend you do this as the website has more updates in regards to their hiring process, empty slots, requirements, and so much more. With that said, here is American Airlines' career page.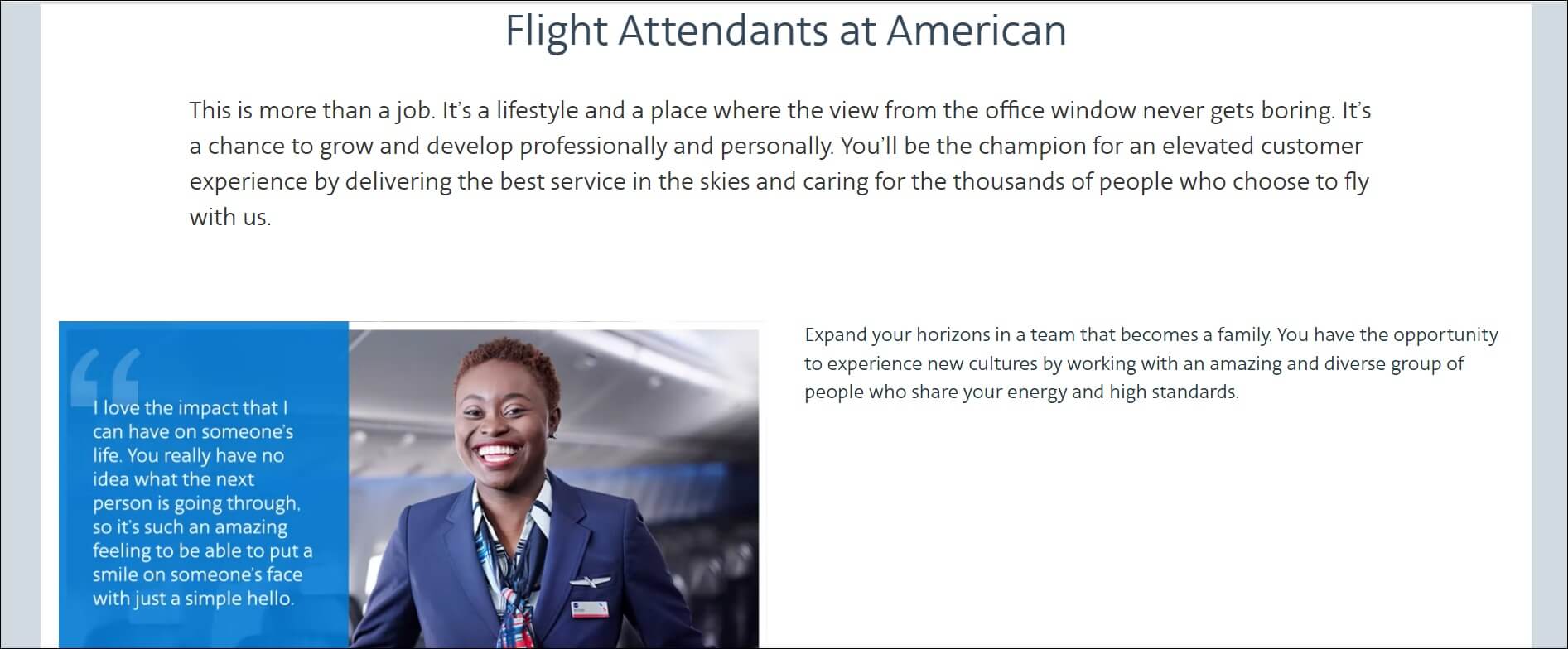 How to Apply for American Airlines Flight Attendant Job Online
In order to look for a job online as a cabin crew for American Airlines, you can visit the Careers Page of the airline company through their website here – https://jobs.aa.com/go/Flight-Attendants/2537300/
Step 1: Go to the Careers Page for Flight Attendants in the American Airlines website.
Step 2: Scroll down to the bottom of the post for the job listings. You may also search for the "Flight Attendant" position/job role.
Step 3: Choose the available vacancies and click the job posting.
Step 4: Go over the job description and Click the "Apply Now" button. You will need to register an account.
Step 4: Follow the application steps.
Step 5. Submit your application online and wait for a response from the American Airlines team.
Procedure
Below is an easy-to-follow guide on how to successfully process your application for the role of Flight Attendant for American Airlines.
Step 1: Apply for a position as a cabin crew with American Airlines
Submit your credentials and complete an application for the cabin crew post. You are going to be examined on the line. Applicants who will not meet the following criteria will not be considered for the next phase. Furthermore, only the best candidates will proceed to the following stage provided they match the standards.
Step 2: Video Interview
The next step in the hiring process is to do a video interview. An in-person interview will be given to a limited number of qualified individuals selected for the video interview.
Step 3: Interview in person
The next phase in the recruiting process is an in-person interview. You will be issued a "Conditional Job Offer" if you pass the in-person interview. The critical word here is "conditional;" you must take six weeks off work and travel to Dallas/Ft. For a chance to get certified as a flight attendant, visit Worth, Texas. There are no promises that you'll be able to get this certification if you do not apply.
Here is an example of the recruitment page and job description for the Cabin Crew title for American Airlines. Please visit this page for details on the next recruitment exercise.
Title: Flight Attendant Trainee Greek and English Bilingual
Location: Dallas, TX, US
Date: November 8, 2021
Nearest Major Market: Dallas
Nearest Secondary Market: Fort Worth
Job Segment: Trainee, Flight Attendant, Entry Level, Aviation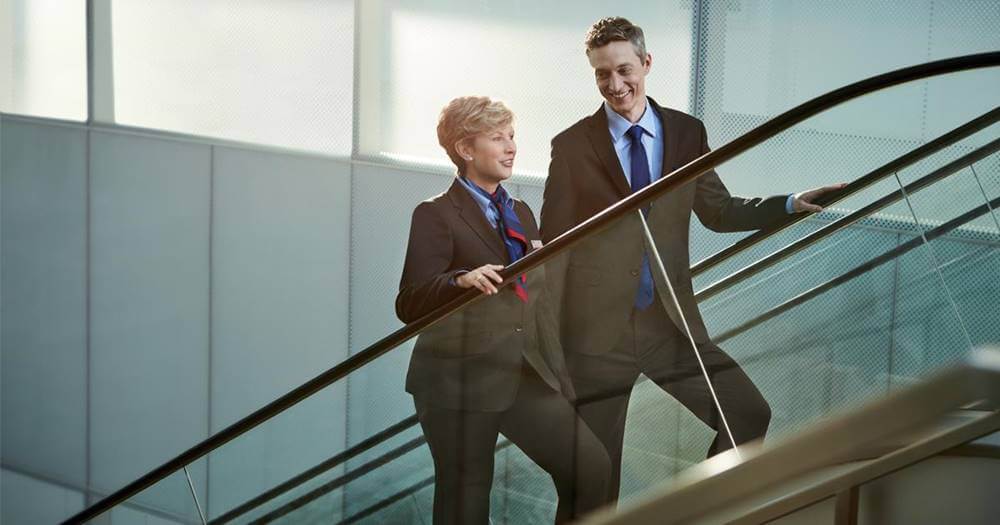 Monthly Salary of an American Airline Flight Attendant
Once you are in, AA gives some of the best benefits and salaries out there. As a flight attendant starting, you can get as much as $4,028 a month. And slowly, this would also increase as you rise through the ranks and showcase your talents in the company.
Aside from this, the company also blesses its employees with multiple benefits such as:
Complimentary and discounted travel arrangements
Health insurance
Company stock options
401(k) retirement plans.
Credit unions
Profit-sharing plans
Legal aid
Performance incentives
Job-based and personal job training, all paid for by the company
Training Process for American Airlines Cabin Crew Job
Once you have passed all the interview and screening stages for the job, you will then be assigned a day and schedule for your flight attendant training. You will also be required to undergo a medical exam as well as submit your documents.
The training will be for about 6.5 months at the main office in Dallas, Texas. Or you may be assigned a different location for the training. You will need to pass the training exams and exercises.
Check out this video series shared by a vlogger about the American Airlines flight training process. She details her experience every week of her training. This is the first video she uploaded on this topic:
So as you can see, the hiring and training process is quite a challenge and only the best will be able to earn their wings.
Video: American Airlines Flight Attendants New Uniform
Want to get a glimpse of American Airlines? Check out this video that gives you a preview of the company's new cabin crew uniform.
Video: American Airlines Flight Attendant Recruitment Process
Check out this video with a vlogger about the recruitment process for a USA Airline. She shares resume tips, the application process, and what to expect in the hiring process:
Photos: American Airlines Crew in Uniform
Check out these beautiful and exciting photos of American Airlines Flight Attendants. If you wish to be a part of this company, check out these photos to give you an idea about working for the airline:
Frequently Asked Questions
Below are of some the common questions applicants have when applying for the Flight Attendant job for American Airlines. It is advisable to read through them to prepare yourself for some of the basic important information needed for the job role.
1. What is the minimum age allowed to apply in American Airlines?
You must be at least 20 years old. If you are below this age on the day of your application, you would automatically be rejected.
2. What is the minimum height allowed to apply in American Airlines?
You must be at least 5 feet 2 inches to be allowed to apply.
3. What is the maximum height allowed to apply in American Airlines?
You must be no taller than 6 feet for you to be qualified.
4. Do you need to have past experience to apply to American Airlines?
No, but those who have past experience are prioritized in the hiring process.
5. What is the minimum educational attainment allowed to apply?
You must at least have a high school diploma or a G.E.D.
6. Do you need to know other languages besides English?
No, but you must be proficient in both writing and speaking English.
7. Does American Airlines give out benefits to its cabin crew?
Yes, they have multiple benefits and an excellent starting salary as well.
8. What would the American Airlines flight attendant training include?
The training would consist of first-aid, American Airlines proper protocol, emergency assessment, and a lot more.
9. Can my salary increase?
Your salary can increase with time and as you rise through the ranks.
10. Are tattoos and piercings allowed?
Tattoos and piercings are allowed as long as they are not visible when you are wearing your cabin crew uniform.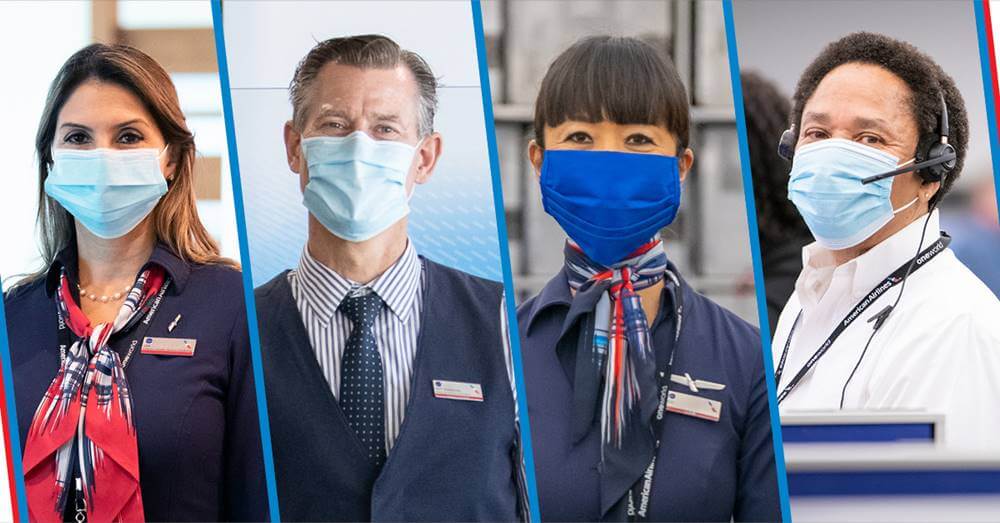 Summary
So this is the process of applying as a flight attendant for American Airlines. We hope that you learned something about how to apply and what you can expect in the application process. As usual, we stress that you must know all of the company's essential hiring requirements before applying for a position with them.
American Airlines has a long training period and this is unpaid, so you have be sure that you want this job as a flight attendant. Think hard about the process if you really want to apply for this job.
American Airlines is one of the biggest airlines out there. Thus, it makes sense that the company's hiring process would be pretty competitive. So, it would be best if you stood out. Ensure that you have the complete documents, can fulfill the requirements, and possess all the qualities they are looking for in crew members.
Being a flight attendant will not be easy, but with enough determination, hard work, and perseverance, you may be able to fulfill your dream. With that said, we hope you found this article helpful, and we wish you luck as you apply for a remarkable job with the best people.
The best of luck if you choose to go after this opportunity with American Airlines!
Contact Information
American Airlines
Address: 1 Skyview Drive, Fort Worth, TX 76155 (adjacent to the Dallas/Fort Worth International Airport)
Telephone Number: +1-800-433-7300
Email: info@aa.com
Website: https://www.aa.com/
Facebook: https://www.facebook.com/AmericanAirlines
Instagram: https://www.instagram.com/americanair/
Twitter: https://twitter.com/americanair
YouTube: https://www.youtube.com/americanairlines