American Airlines is one of the oldest air transport providers in the US. It is also known for providing better salaries for Flight Attendants. The said airline is strictly following an agreement with the Association of Professional Flight Attendants (APFA), which covers flight attendant compensation and benefits. A newly hired Flight Attendant at American Airlines can earn from $27 to $28 per hour and an estimated $35,000 per year.
Also Read: Paris Layover Guide: Best Things to Do in 24 Hours
As an FA, you will also have a Per Diem Allowance which will be given during the layover. Rates for flying domestically and overseas is quite different. American Airlines covers direct expenditures for hotels and transportation away from the base for flight Attendants. These revenues are determined by a variety of criteria, including the company's profitability and your own personal performance. Flight attendants often receive an estimated annual bonus of $1200 and an estimated profit-sharing of $500.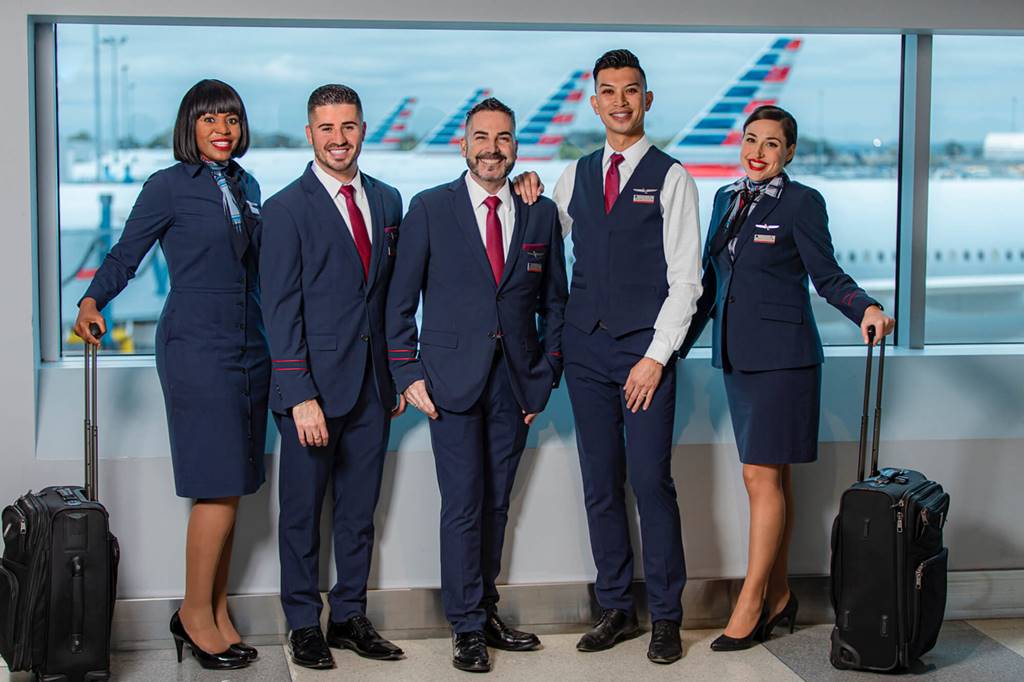 Cash Salary Breakdown
According to Glassdoor which is a famous job review website, a Flight Attendant at American Airlines earns an estimated annual salary of $35,000. Flight attendants may get an additional salary from commissions, stock options, profit sharing, and other bonuses.
Basic Salary – The estimated annual basic salary for an American Airlines Flight Attendant is $35,000 USD per year or $2,917 per month. Take note that this is just an estimated amount because it is based on your flying hours and allowances.
Flying Pay – The flying pay for an American Airlines newly hired flight attendant starting pay is around $27 to $28 per hour.
Layover Allowance – American Airlines' per diem layover allowance is around $2.20 per hour for domestic routes inside the United States and $2.50 per hour for overseas destinations. Because the Per Diem Allowance is the same regardless of seniority, all Flight Attendants on the same flight receive the same amount.
All in all, you can get a monthly salary range between $35,000 to $50,000.
Note: American Airlines is an equal opportunity employer.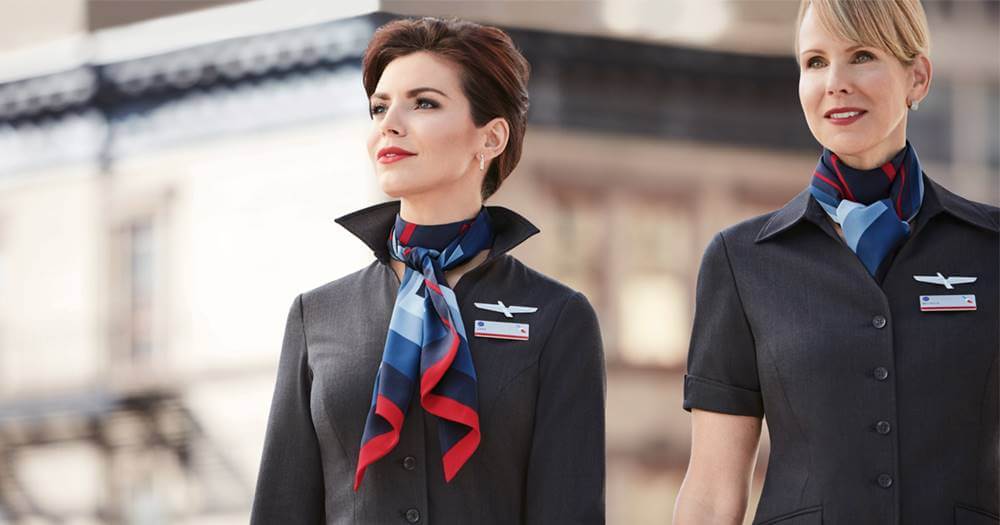 Benefits
You will be provided with Travel Benefits. You and your family and friend will travel to almost 365 destinations on more than 6,800 flights.
You will be provided with Health Benefits. You'll have access to your health, dental, prescription, and vision benefits from day one. And that's not all; the airline also provides virtual doctor consultations, flexible spending accounts, and other services.
You will be provided with a 401(k) Program. Employer contributions to your 401(k) program are available after one year, depending on the workgroup.
You will be provided with Wellness Programs. American Airlines wants you to be the best version of yourself, which is why this wellness programs equip you with all of the necessary tools, resources, and support.
Other wonderful perks include the Employee Assistance Program, hotel discounts, automobile discounts, cruises, pet insurance, etc.
Also Read: American Airlines Flight Attendant Requirements
Travel privileges on American and partner airlines
The American Airline employees, their families and friends can enjoy travel perks on almost any destination worldwide on American and American Eagle. Discounted travels on other airlines can also be availed along with special rates on hotels, car rentals and more.
Career development programs
American Airlines want their employees to grow professionally. With this, employees have access to different classroom and online training programs that can boost their career and personal growth. An online internal job search tool is also available for employees to explore other work opportunities within the company.
Savings and Retirement
Each successfull hired employee at American Airlines can enjoy different financial benefits, which includes an outstanding credit union, 401(k) matching funds, profit sharing and incentives.
Health and Life Benefits
Medical, dental and vision coverage is given to each hired employee at American Airlines. The employees are also given Health Spending Accounts and Flexible Spending Accounts to help cover the cost of eligible health care and dependent day care expenses. They will be given life, accident and disability coverage and other benefits such as auto and home, and group legal insurance.
Video: HOW MUCH DO FLIGHT ATTENDANTS MAKE?!
This video will give you an idea of how Flight Attendants are paid in the US. Since American Airlines is based in the United States, this will help you come up with ideas regarding salary and benefits in the said country. FA salaries may differ on the type of airline and flight you will be assigned. You can watch the video to learn more about regional vs international flight salaries.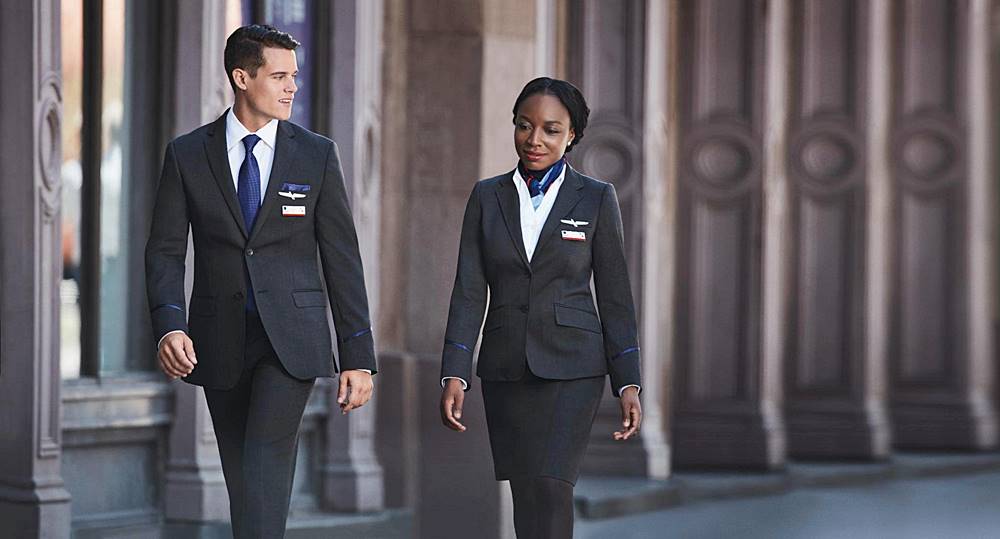 Frequently Asked Questions
The following are some of the common questions asked about American Airlines:
1. Does American Airlines pay well for a Flight Attendant position?
American Airlines is one of the top air transport in the USA, the airline is also known for providing generous pay not only to its flight attendants but to every employee it has.
2. What is Layover Allowance?
As a flight attendant, you will not only get paid a salary. There is also this monetary pay called Layover Allowance. When you arrive at your layover destination, you will be given an allowance in the local currency that will cover your meals for the duration of your stay.
3. How to get better pay?
For a starting Flight Attendant, it takes hard work and years of service to get a salary increase or career promotion. But if you fully understand how American Airlines' pay scale works, it's one of the best.
4. When do we get paid?
Flight attendants on American Airlines are compensated every two weeks. Each month, they will be paid on the 15th and 30th. The paycheck on the 15th is always larger because it includes all overtime, per diem premiums, and bonuses. The paycheck on the 30th will always be less because it only covers your hourly wage.
5. How much is the total basic salary I can get every month?
The annual basic salary for an American Airlines Flight Attendant is $42,444 USD per year or $3,537 per month.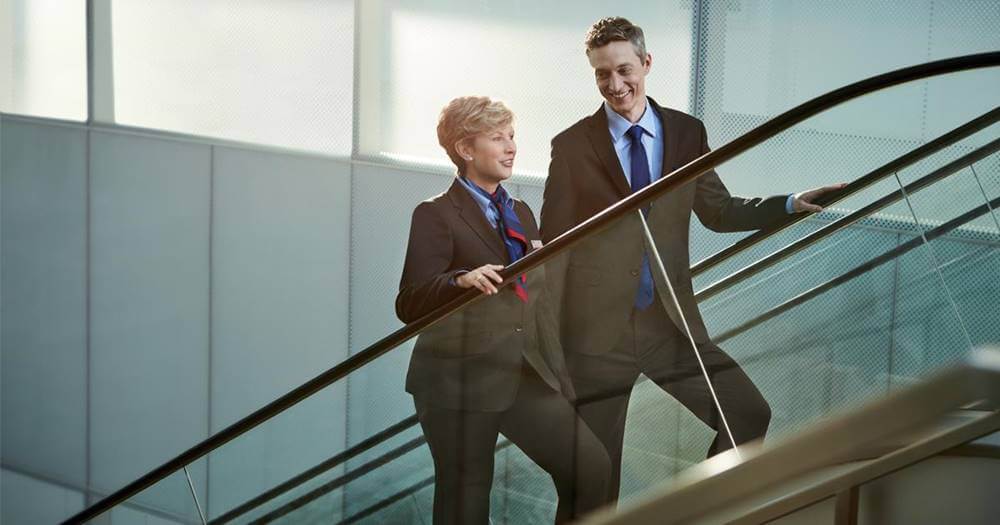 Summary
American Airlines is considered the largest airline in the world. As such, the company is committed to becoming an industry leader not only in terms of its service to passengers flying with American Airlines but also in providing the proper care and benefits among its employees. Each employee is entitled to have a competitive total rewards package which is also extended to family members and domestic partners.
All FA salaries are calculated substantially differently than typical job salaries. A Flight Attendant's monthly compensation on a commercial airline will vary greatly.
Instead of a fixed monthly wage, Flight Attendants are paid not just for the hours flown that month and their usual flight hour pay, but also for the destinations they have visited, whether the trip was a turnaround or a layover, and whether they had any on-call reserve tasks.