Air India, the national airline carrier of India, is grounding around 130 cabin crews because of their weight.
Last year, the airline company has warned 600 of its 3,500 cabin crew members to shed off excess weight or get ready for ground airport jobs. They were asked to undergo clinical examinations and lose weight by changing their diet and lifestyle.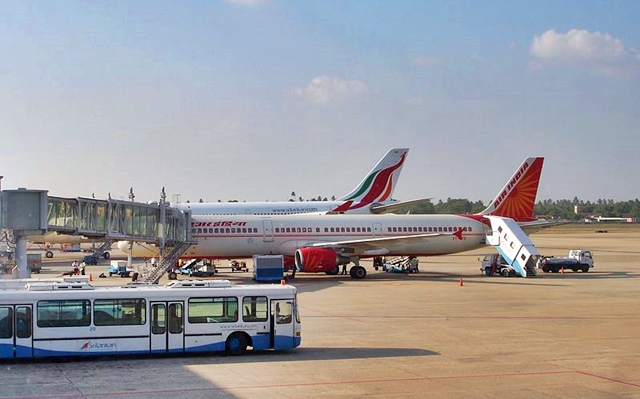 Aviation regulations state that the normal Body Mass Index (BMI) for a male cabin crew is between 18-25 whereas for a female it is 18-22. An overweight BMI is between 22-27 for women and 25-29.99 for men. Anything who has a body mass index beyond the overweight figures is considered as obese.
Around 130 flight attendants failed to reach the required weight.
"We are now declaring them permanently unfit for their job as flight attendants." an Air India official told The Telegraph in Calcutta. "People who are fitter can respond quicker and more efficiently in case of any untoward situation."
"It is an opportunity for them to bring themselves back to the (required) fitness level. If they cannot because of any medical reasons, they will be offered ground duties," Air India spokesman G.P. Rao told CNN Tuesday. "It's a safety issue," Rao said. "The crew has to be fit to be able to carry out their inflight duties, including emergencies."
Kapil Kaul, an aviation expert, told the BBC: "An overweight crew is a signal the airline is not fit. You need a smart friendly agile crew that can complement the image of the airline."
This is not the first time that the airline company has grounded its cabin crews because of weight issues. Back in 2009, 9 flight attendants were sacked after the cabin crews sued the airline's move to ground them in 2006  because of being overweight.
In 2004, Air India was also in hot waters due to the controversy of not accepting cabin crew applicants who have facial scars, acne or any major marks on their face.
Photo credit: Wiki