One of the world's largest airlines, American Airlines, serves hundreds of destinations across the globe. It has transformed air travel and become an outstanding employer, providing many opportunities for talented individuals to reach new heights in the aviation industry. Working for American Airlines is a once-in-a-lifetime opportunity that will push you to your professional and personal limits while providing exciting growth opportunities.
American Airlines is a great place to start if you are interested in a career in the airline industry in the United States. The company is always looking for qualified and experienced employees, offering various career paths and advancement opportunities to help you reach your potential.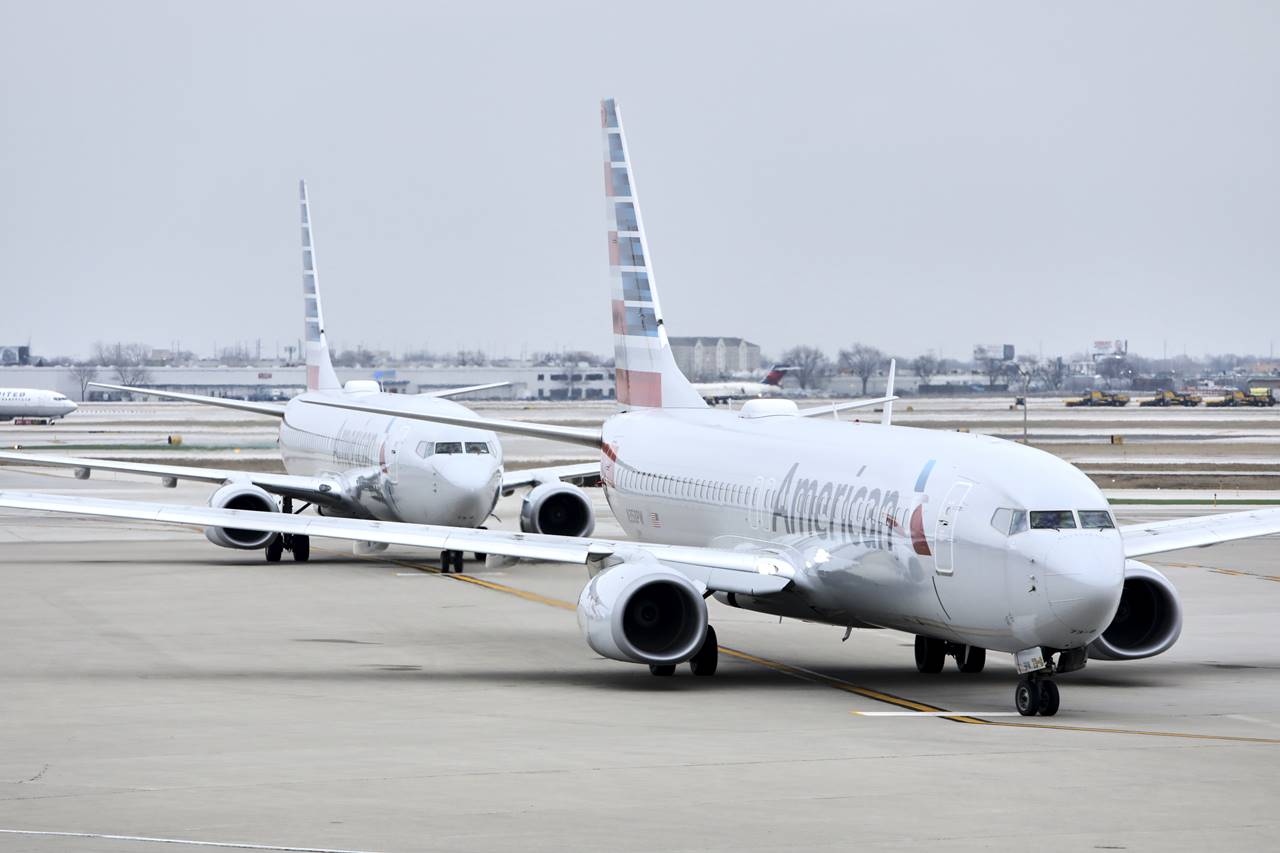 Quick Facts
Airline Name: American Airlines
Airline IATA Code: AA
Headquarters: Fort Worth, Texas, US
Founded: April 15, 1926
Number of Destinations: 269 Domestic Destinations and 81 International Destinations
Fleet Size: 942
Fleet Types: Airbus A319, Airbus A320, Airbus A321, Boeing 737, Boeing 787 Dreamliner, Boeing 777
Location Hubs/Bases: Charlotte Douglas International Airport, Chicago O'Hare International Airport, Dallas-Fort Worth International Airport, Los Angeles International Airport, Miami International Airport, New York JFK International Airport, New York LaGuardia Airport, Philadelphia International Airport, Phoenix Sky Harbor International Airport
Brief History Overview
In 1936, this company was the first to use a Douglas DC-3 for business. American Airlines opened airport bars for its customers in 1940. In 1970, American Airlines and Trans Caribbean Airways merged. It gave American Airlines new flights to the Caribbean. American Airlines joined the jet age in the 1960s and 1970s when the Boeing 747 and the McDonnell Douglas DC-10 emerged. The Airline Deregulation Act of 1978 changed the airline business, and American Airlines had to adjust to a more open and competitive market.
When American Airlines and US Airways merged in December 2013, they became the biggest airline in the world. The new company kept the name "American Airlines" and grew its routes, fleet, and number of customers. American Airlines has had its share of problems over the years, such as the terrorist attacks on September 11, 2001, and the COVID-19 pandemic. But the company has overcome these challenges and become a better airline for its worldwide passengers.
Products and Services
Domestic and International Destinations: American Airlines boasts an extensive network of flight destinations across the globe. Passengers can choose from various cities and countries catering to business and leisure travelers. The airline's connectivity to different regional airports ensures that even lesser-known destinations are easily accessible.
AAdvantage Loyalty Program: The AAdvantage loyalty program from American Airlines gives regular flyers miles that they can use to get free flights, upgrades, and other perks. The program also has elite standing levels that give you extra benefits like early boarding and access to lounges. Passengers can also earn loyalty points from the miles earned from purchases. These points can be used on cabin upgrades, access to preferred seats, and standby priority.
Admirals Club: American Airlines is a Oneworld alliance member, providing passengers access to more destinations and flights. Admirals Club lounges are available to the airline's premium and frequent flyer guests at many airport locations. These lounges are a great place to relax and get some work done, as they offer amenities like free food and drink, Wi-Fi, and conference rooms.
Flight Discounts: Members of the Admirals Club may also receive discounts when flying with American Airlines. Travelers can have their first checked bag free of charge on domestic flights. Up to eight companions may also receive free baggage check-in if they are on the same reservation as the Admirals Club member. There is also 25% savings on food and beverages during flights.
In-Flight Services: American Airlines provides a range of in-flight services, such as complimentary beverages, snacks, and meal options on longer flights. Premium cabins offer enhanced dining experiences and lie-flat seats for added comfort. In-flight entertainment includes a selection of movies, TV shows, and music that a passenger can watch or listen to.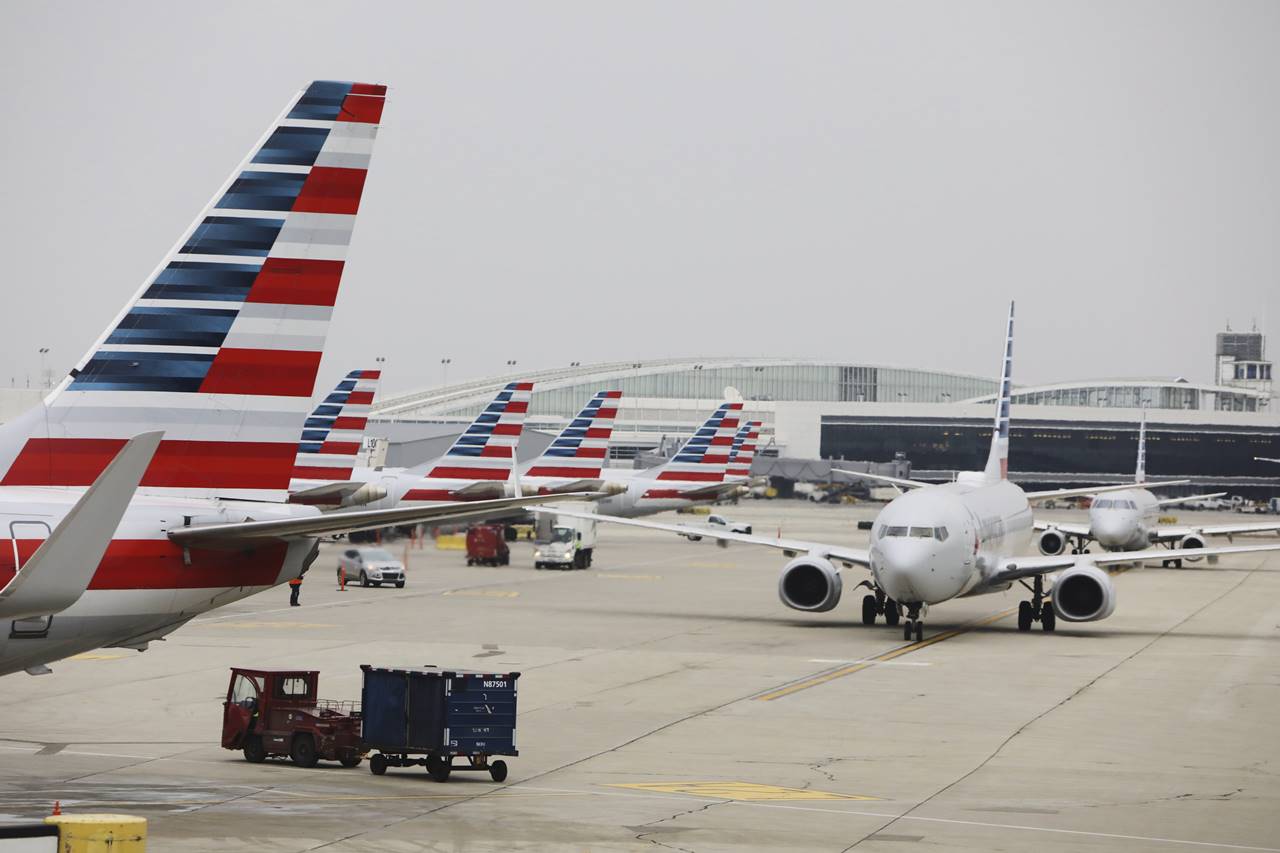 Work Culture
American Airlines knows diversity and inclusion are essential for making the workplace exciting and full of new ideas. The company wants to make a place where people from different backgrounds feel welcome, accepted, and appreciated.
The company stresses a mindset of working together and as a team. Teamwork is essential for the airline's success, whether it's flight crews working well to ensure the trip goes smoothly or workers from different departments working together to solve problems.
The airline values its workers and understands the significance of a healthy work-life balance. American Airlines makes an honest effort to help its employees balance their professional and personal life. The company offers a variety of programs and benefits to help its employees achieve a healthy work-life balance.
Also read: AAInflight: American Airlines Inflight WiFi Internet and Entertainment System
Benefits for Employees
Career Advancement: American Airlines gives its workers many ways to advance, whether they want to be pilots, flight attendants, mechanics, customer service reps, or work in other corporate positions.
Professional Growth: The airline invests in its employees' professional growth by providing training and development opportunities.
Complete Benefits Program: It also gives its employees competitive pay packages and a full benefits program that includes health insurance, retirement plans, paid time off, and travel privileges for employees and their families. American Airlines offers its employees, and their eligible family members travel benefits, enabling them to fly at discounted rates or on standby for personal and leisure travel.
Video: Introducing American Airlines Fleet Progression Clip
American Airlines is one of the largest airline companies in terms of fleet size. This video shows the progression of the fleet from the merging of Transworld Airlines in 2001 and US Airways in 2013. Because of this, American Airlines made it possible to operate with more than 6000 flights daily within the 350 destinations it services. American Airlines is the largest operator of Airbus fleets and is a leading brand regarding the affordability of first-class flying.
Also Read: AAInflight: American Airlines Inflight WiFi Internet and Entertainment System
Summary
Working with American Airlines allows you to be a part of a well-respected company that places a high value on its employees, is accepting of people of different backgrounds, and is actively shaping the future of the aviation industry. From exciting career paths to a global reach and competitive benefits, the airline offers a compelling package for those passionate about aviation and seeking a fulfilling and enriching career journey.
Contact Information
Company Name: American Airlines
Address: 4333 Amon Carter Boulevard, Fort Worth, TX 76155
Telephone Number: 800-433-7300
Website: https://www.aa.com/homePage.do
Facebook: http://facebook.com/aa
Instagram: https://www.instagram.com/americanair/?hl=en
Twitter: http://twitter.com/americanair