Alongside the job roles and responsibilities of flight attendants, they enjoy various travel perks and benefits that allow them to explore the world while working. The traveling aspect is probably the main drawer why many young adults want to work as part of the cabin crew.
Also Read: Do You Really Need to Enroll in a Flight Attendant School?
After all, it is expensive to take all of those trips around the world if you pay for those tickets yourself, and who would not want to get them for free? Aside from the flight benefits, there are also discounts on hotels (or free hotel stays during work layovers), company airline discounts, and so much more.
It is important that you consult with your airline on what are the specific travel benefits that are included in your employment.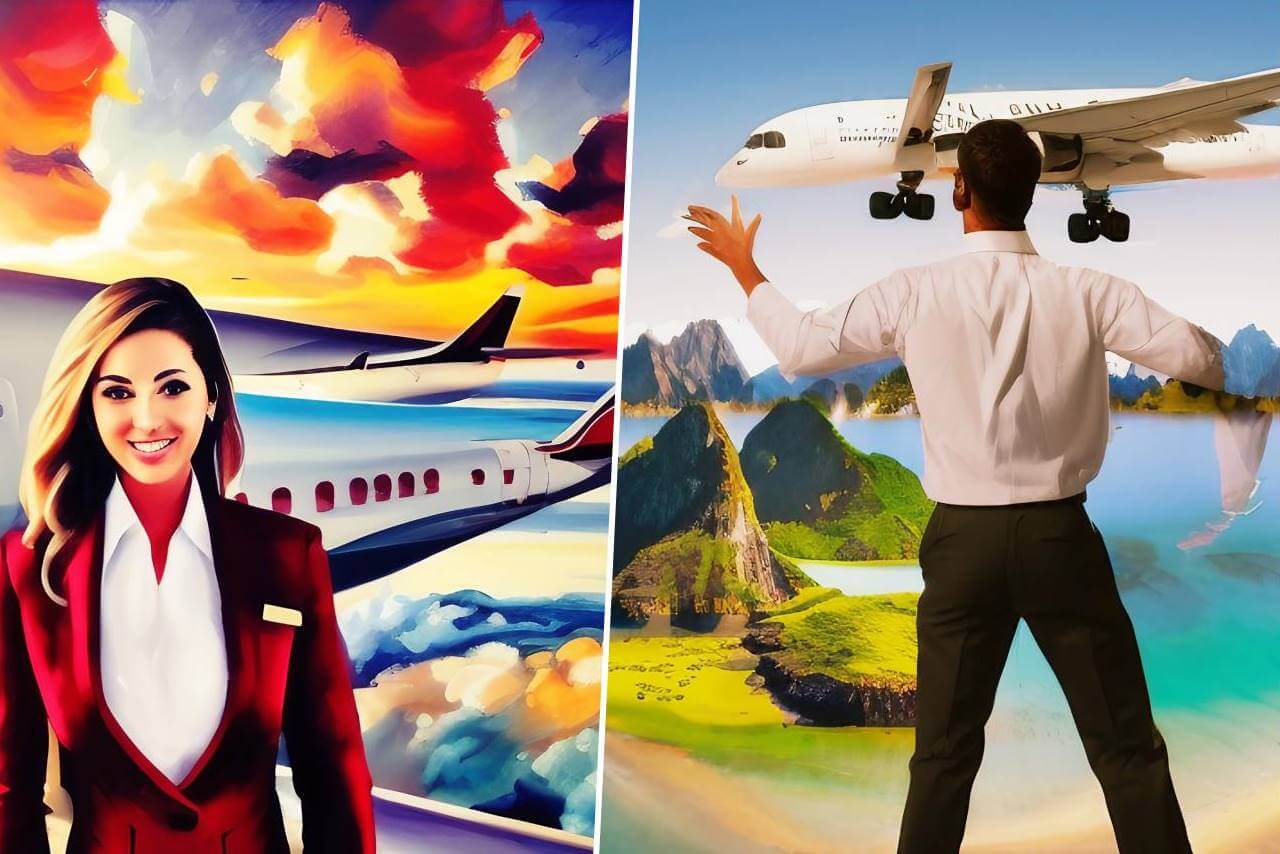 In case you are wondering, here are some of the common travel benefits that flight attendants often enjoy (especially if you work in prestigious airlines)
Free or discounted flights
Free or discounted hotels and accommodations
Discounts on car rentals
Priority boarding when flying with the airline they are employed with
Family travel benefits (for some airlines)
Credit card rewards from partner airlines
Special access to group tours, cruises, and other leisure activities
Travel insurance for free or at a discounted rate
Flight tickets for family members (sometimes even for extended family members)
Access to membership clubs and lounges while traveling through certain airports
Ability to purchase items without paying tax in certain countries
A chance to explore new countries and cultures
Discounts on airport transfers and other transportation services in the destination city
Ability to fly standby when not working
Reduced travel expenses for companies, and more.
Therefore, it is no surprise why many people are drawn to flight attendant jobs — they can explore different parts of the world while enjoying the various travel benefits provided by their employers!
Most of these benefits come with a few restrictions (e.g., blackout dates or specific days when you cannot use them), but overall, they are an excellent perk that comes with being part of the cabin crew. And for those who are passionate about traveling, these benefits make all the difference in pursuing their career goals!
Exploring the World: Layovers and Destinations
Traveling as a flight attendant brings the opportunity to explore new countries, cultures, and destinations. Flight attendants often have long layovers in different cities, giving them enough time to experience the local attractions. Depending on their airline and company policies, they may even be allowed an extra day or two of sightseeing!
1. Popular Layover Cities
Layovers are an essential aspect of a flight attendant's job, often allowing them to spend time in some of the world's most popular cities. These may include:
Tokyo, Japan
Rome, Italy
Sydney, Australia
Dubai, UAE
2. Off-the-Beaten-Path Destinations
Aside from well-known cities, flight attendants also have the opportunity to visit lesser-known destinations, offering unique cultural experiences and adventures such as:
Quito, Ecuador
Ulaanbaatar, Mongolia
Cape Town, South Africa
Reykjavik, Iceland
Chiang Mai, Thailand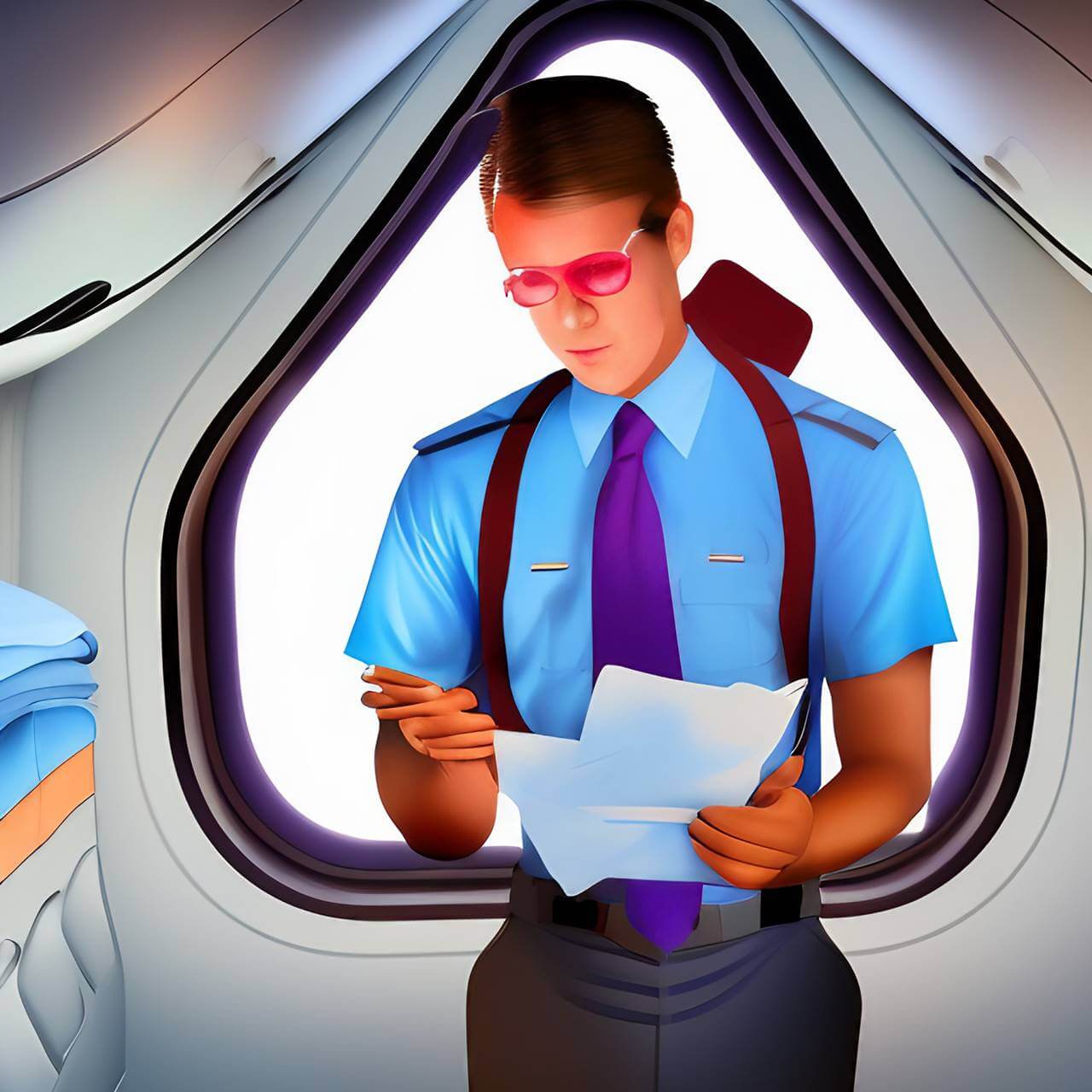 Flight Benefits for Flight Attendants and Their Families
The travel benefits that come with being a flight attendant are not only limited to the employee. Some airlines may extend their employees' travel benefits to their family members. This includes discounted or free flights for spouses, children, and other dependents depending on the airline's policies.
1. Free and Discounted Flights
One of the most significant perks of being a flight attendant is access to free or heavily discounted flights, both domestically and internationally. These benefits often extend to immediate family members and can save thousands of dollars on travel expenses.
2. Buddy Passes for Friends and Family
Most airlines also provide flight attendants with buddy passes, which allow friends and extended family to fly at reduced rates. This benefit enables flight attendants to share their love of travel with those closest to them.
Hotel and Accommodation Perks
Aside from flights, hotel and accommodation perks are also offered to flight attendants to help them save money on their travels. Some airlines allow flight attendants to book discounted rooms at partner hotels and resorts, while others offer free stays in select locations.
1. Complimentary Stays at Luxury Hotels
During layovers, flight attendants often stay in luxury hotels free of charge. Although this is paid for by the company as part of the accommodation of their employees, these hotel stays provide a comfortable place to rest and rejuvenate before their next flight.
2. Discounts on Hotel Bookings
Many airlines also offer discounted rates for hotel bookings during personal travel, allowing flight attendants to enjoy luxurious stays at a fraction of the cost. This is a great benefit because it allows cabin crew to experience the best of what their destination has to offer, without breaking the bank.
Also Read: Crash Pad Hotel for Flight Attendants, Pilots, and Airline Staff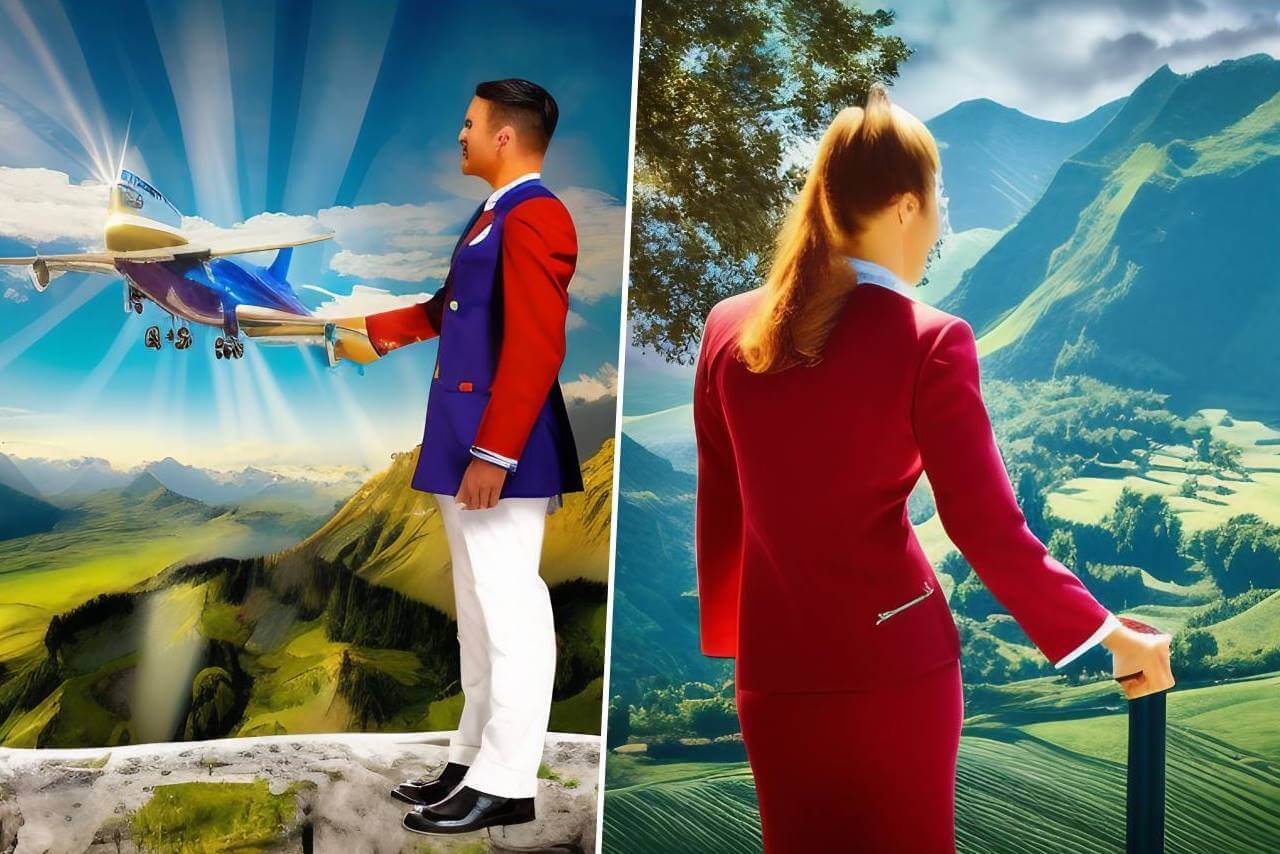 Travel Discounts Beyond Flying
Flight benefits don't only extend to air travel. Flight attendants may also receive discounts on car rentals, cruises, and other forms of transportation. These are great perks for those who like to explore new places by land or sea!
1. Car Rental Discounts
Flight attendants frequently receive discounts on car rentals, making it easier to explore their destinations during layovers or personal vacations.
2. Cruise and Vacation Package Deals
Airlines often partner with cruise lines and travel agencies to offer exclusive deals on vacation packages and cruises, enabling flight attendants to experience various types of travel at discounted rates.
3. Merchant Experience Discounts: Shops, Restaurants, Fitness Gyms, and Travel Adventures
Some airline companies also partner with restaurants, shops, or travel adventures to provide exclusive discounts to their flight attendants. Sometimes flight attendants get discounted access to gym and spa facilities, staff discounts in restaurants and shops, and even reduced prices for activities such as skydiving or outdoor adventures.
These discounts are a great way for flight attendants to take advantage of their layovers and explore the world around them. They provide an opportunity to experience new cultures, try different cuisines, and explore thrilling activities while saving money at the same time.
Networking and Making Connections Around the Globe
Working as a flight attendant provides ample opportunities to meet new people and make friends from diverse backgrounds and cultures. These connections can lead to possible business and career relationships down the line.
We've read about other cabin crew members who were hired in other departments, such as marketing or management, thanks to their exposure and contacts within the aviation industry. Being able to network and make meaningful connections with people from all over the world is an invaluable benefit of being a flight attendant.
Flight attendants also have the chance to meet other cabin crew members from around the world, establishing a network of friends in different countries that they can visit while on layovers or even during personal vacations.
Learning About Different Cultures and Customs
Traveling to various destinations allows flight attendants to immerse themselves in different cultures and customs, broadening their perspectives and enriching their lives. They gain an appreciation of different lifestyles and customs, as well as a better understanding of the people they meet during their travels.
Having the chance to experience other cultures firsthand is a unique opportunity that few people get to enjoy. It provides flight attendants with knowledge, insight, and inspiration that will stay with them long after their journeys have ended.
Building a Flexible and Exciting Career in the Travel Industry
As a cabin crew member, you have opportunities to grow your career in the travel industry. You can use your experience and insights to pursue a career in airline management, travel writing, or even working with airlines on planning routes and destinations.
There are a number of careers in the same airline company or in the travel, hospitality, and tourism industry. You can explore other routes, such as becoming a travel agent or working in hotel management. With the right training and dedication, you can create a long-term and exciting career in this field.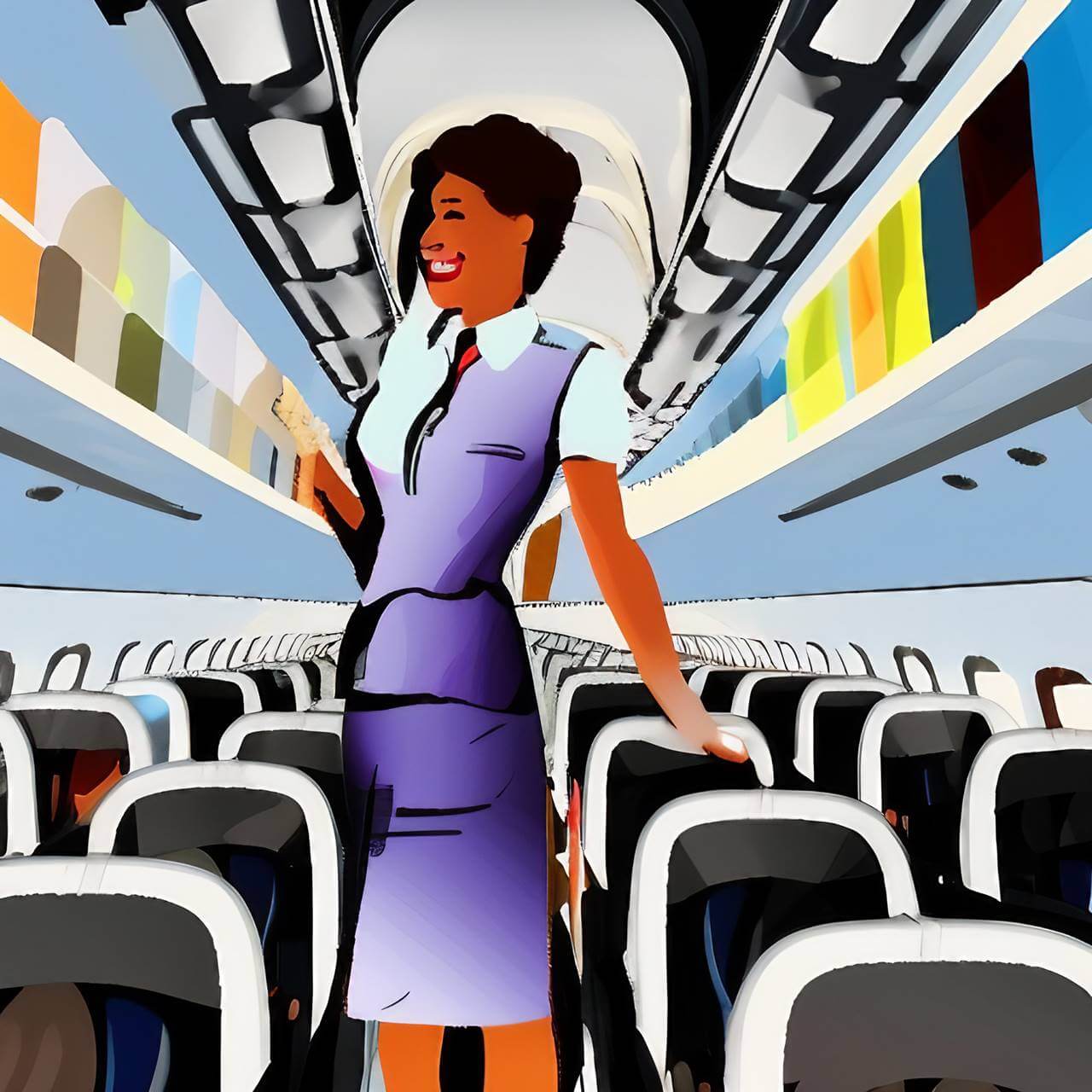 Insider Tips to Maximize Travel Perks as a Flight Attendant
I've been working as a flight attendant for more than 10 years and have also learned to navigate the system on how the travel benefits would work best to my advantage. Here are some tips to make sure you make the most of these travel perks when you work for an airline company.
1. Take Advantage of Standby Flights
Flying standby enables flight attendants to take last-minute trips at little to no cost. Being flexible with travel plans can help maximize this perk.
2. Plan Personal Trips Around Work Schedules
By strategically planning personal vacations around work schedules, flight attendants can enjoy extended trips without using all their vacation days.
3. Stay Up-to-Date with Airline Promotions and Deals even with partner Airlines.
Regularly checking for airline promotions and deals ensures flight attendants can take advantage of the best offers available, further maximizing their travel benefits. Your own airline company may have partner airlines that offer special discounts and fares too!
4. Ask for a discount as a flight attendant.
This is easier to say but may be difficult to do. However, this is a great way of taking advantage of travel perks If you are flying in your uniform or on a route that requires a special boarding pass, make sure to ask the ticket counter if they can offer you any discounts since you're an airline employee. You can also ask the same in places like hotels, restaurants, fitness gyms, spas, and other establishments. It doesn't hurt to ask!
5. Join Airline Loyalty Programs and Earn Credit Card Miles.
Joining loyalty programs provided by the airline or other third-party companies can help flight attendants save money on airfare, hotels, car rentals, and more. You can also use credit card miles to save money on flights and other travel expenses.
6. Network with other cabin crew members
Take advantage of meeting and networking with other cabin crew members from different airlines. This will help you build relationships, learn about the industry, and get valuable tips on how to make the most of your travel benefits.
These are just a few tips on how flight attendants can maximize their travel benefits. With the right planning and research, you can make the most out of your career in the travel industry!
Video: Pay and Travel Benefits as a Cabin Crew
Check out this video by Dia Dobbs on YouTube as she answers questions from her subscribers about the  pay and travel benefits of working as a cabin crew. Dia shares some great insights on how to get the most out of your career in the travel industry. Watch the video below:
Frequently Asked Questions
1. What are the main benefits of working as a flight attendant?
Working as a flight attendant can be incredibly rewarding. In addition to steady pay and flexible hours, attendants typically receive discounts on airfare and hotel stays, plus additional perks such as free or discounted meals and access to airline lounges. Furthermore, they can take advantage of being able to fly standby for free or greatly reduced fares.
2. Are there any incentives for staying up-to-date with promotions and deals from my own airline company?
Yes! Staying up-to-date with airline promotions and deals can often result in extra discounts when booking flights. Additionally, many airlines offer loyalty programs that enable flight attendants to accumulate points which can be used for free flights or other travel related savings.
3. Is it possible to get discounts when flying in my uniform?
Airlines may issue special boarding passes that allow flight attendants to receive discounts when traveling in their uniform. It is also worth asking the ticket counter if they offer any discounts since you are an employee of the airline. Many establishments such as hotels, restaurants, fitness gyms, spas, etc., may also offer special rates for airline employees.
4. How can I use credit card miles to save money on travel expenses?
Credit card miles enable you to accumulate points for every purchase made with your card which can then be redeemed towards travel expenses such as airfare or hotels stays. It is important to research various programs offered by different companies so you can get the best deal possible when redeeming your points.
5. Are there any benefits to networking with other cabin crew members?
Absolutely! Networking with other flight attendants from different airlines can be extremely beneficial, as it allows you to build relationships and learn valuable industry knowledge. Additionally, you may get tips on how to maximize your travel benefits.
6. How do I get these discounts on travel?
The best way to get discounts on travel is by doing your research and taking advantage of any deals or promotions that airlines or other companies offer. Loyalty programs, credit card miles, and networking with other flight attendants can all help you save money when booking flights or hotels stays. It never doesn'
7. Is it possible to fly standby for free?
Yes! Many airlines allow flight attendants to fly standby at no cost as long as there are vacant seats available on the plane. However, this option is often subject to change depending on the policies of the airline so it's important to check for updates before booking a flight.
8. Do all airline companies provide all benefits to flight attendants?
No. Different airline companies provide their own set of benefits for flight attendants, so it's important to research the different programs offered by each company before you decide on one. Additionally, there may be certain restrictions or limitations that apply when redeeming travel rewards.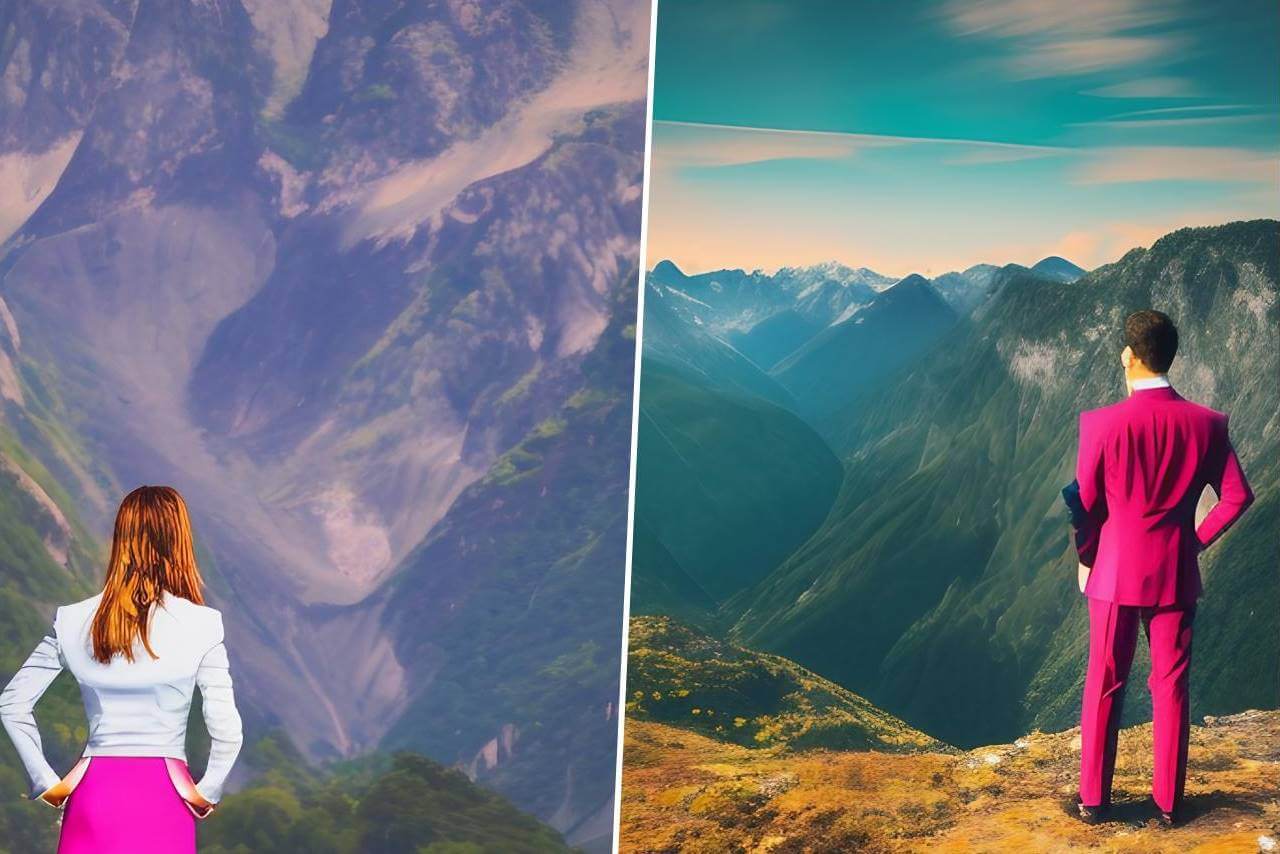 Summary
It is no wonder that many people aspire to work in the travel industry as flight attendants. Not only do they receive steady pay, flexible hours, and discounts on airfare and hotel stays, but they also have access to free or discounted meals, airline lounges, loyalty programs, stand-by flights, and credit card miles.
The travel perks of being a flight attendant offer unparalleled opportunities to explore the world, make new friends, and experience diverse cultures. By strategically leveraging these benefits, flight attendants can build exciting and fulfilling careers while satisfying their wanderlust. The adventure truly awaits.
As a takeaway reminder, while these are all very promising perks just focusing on the travel aspect, there are also a number of cons of the job. It's not all enjoyment and fun because this job requires a lot of hard work, dedication, and sacrifice. But we'll discuss some of the cons in a future article. Until then, happy travels!