We recently traveled to Spain for a quick holiday vacation. I was given ample days off from my flight attendant roster schedule and I was so happy I get to go on out of the country for a few days. It was a great opportunity as well cause I will be meeting with my family during that holiday.
After everything that had happened after the pandemic lockdown and the borders had reopened, I think we all needed a break. A little getaway to explore and see new sights.
We started our trip in Madrid, the capital of Spain. We then went to Toledo, a beautiful medieval city. Our last stop was Segovia, where we saw the famous Roman aqueduct.
This was a short vacation that lasted for a few days, but we loved it and would recommend it to anyone. The food was great, the weather was perfect, and the people were very friendly.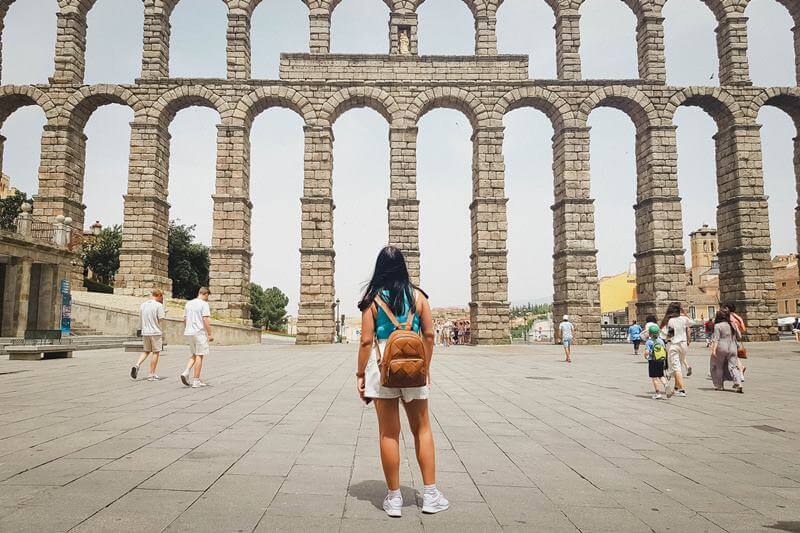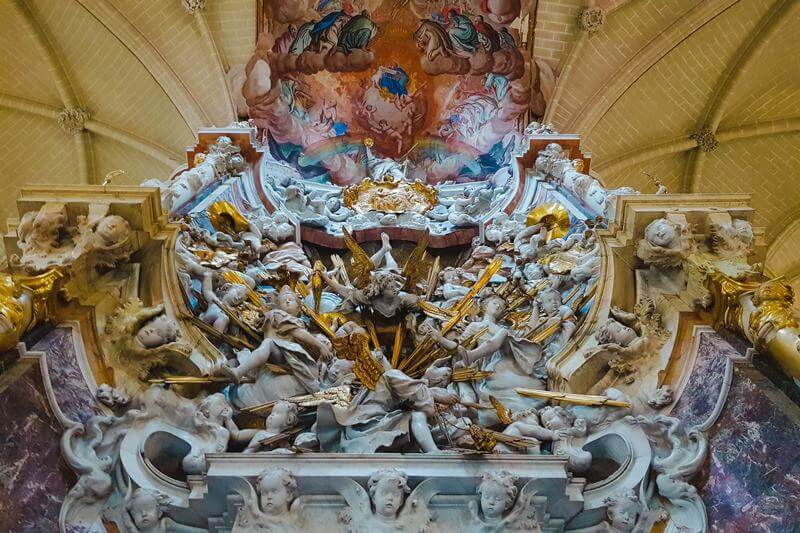 Madrid – In the City Centre
We arrived in Madrid and went straight to our hotel. We dropped our bags off and then set out to explore the city. We walked around for a while, admiring the architecture and taking in the sights and sounds of the city.
Madrid is a large and vibrant city and there is so much to see and do. We opted to just stay in Gran Via street (shopping district) and visited some of the tourist spots such as the Plaza Mayor (Madrid's main vibrant square) and Mercado de San Miguel (a well-known indoor food hall featuring Spanish tapas).
We also explored the city on foot and just immersed ourselves in the Spanish culture and lifestyle.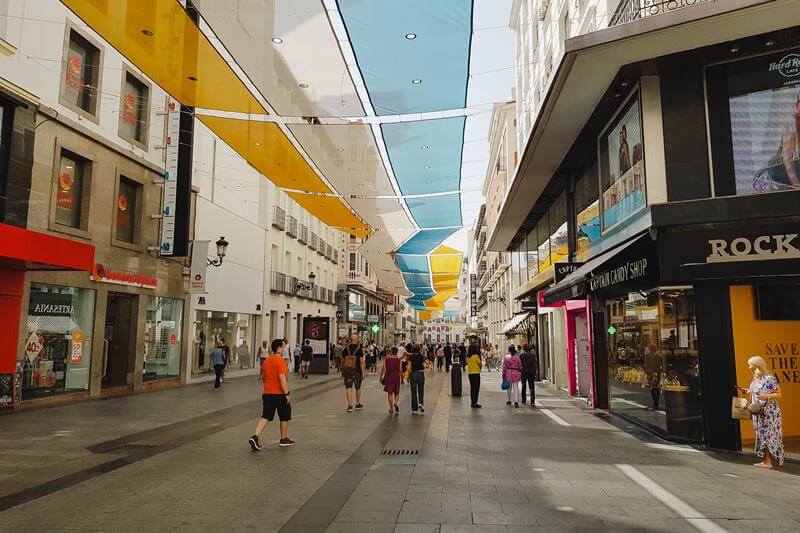 Toledo – Ancient Town with Stunning Cathedral
On our second day of this trip, we decided to go on a day trip to Toledo. We took the train from Madrid's Atocha station and arrived in Toledo about an hour later. Toledo is a beautiful medieval city located about 80 kilometers from Madrid.
The ancient city of Toledo is located on a hill in the Castilla-La Mancha plains above the Spanish countryside. It is recognized for its walled medieval old city, which houses medieval Arab, Jewish, and Christian monuments. Toledo is known for its sword manufacturing industry and it is also where El Greco, a famous Greek artist who lived in Toledo during the 16th century, created most of his works.
The city is full of narrow streets, colorful buildings, and old churches. We visited some of the main attractions such as the Cathedral of Toledo, Alcazar of Toledo, and El Greco Museum. We also walked around the city and just admired the architecture and history of this place.
If there's one place you should visit here, the Toledo Cathedral is a must-see. It is one of the largest cathedrals in Spain and it is absolutely stunning. The cathedral is located in the center of Toledo and it dominates the skyline. It is a Gothic style cathedral with two massive towers, intricate rose windows, and a large nave.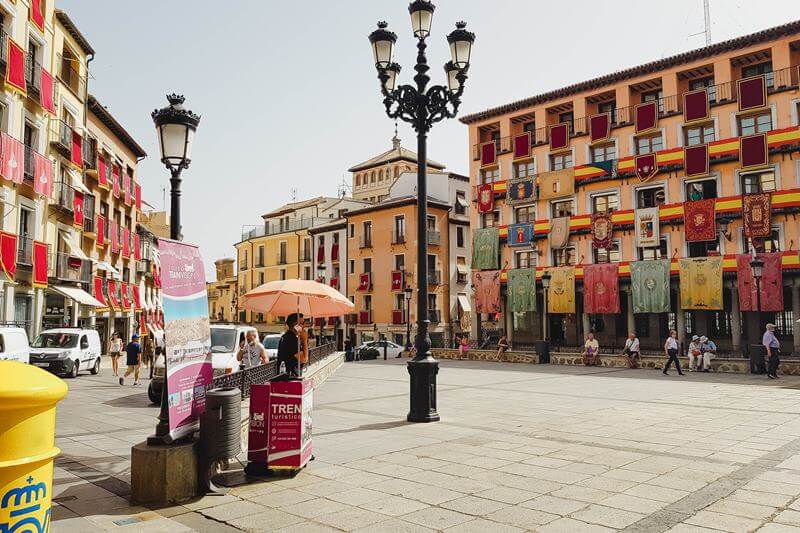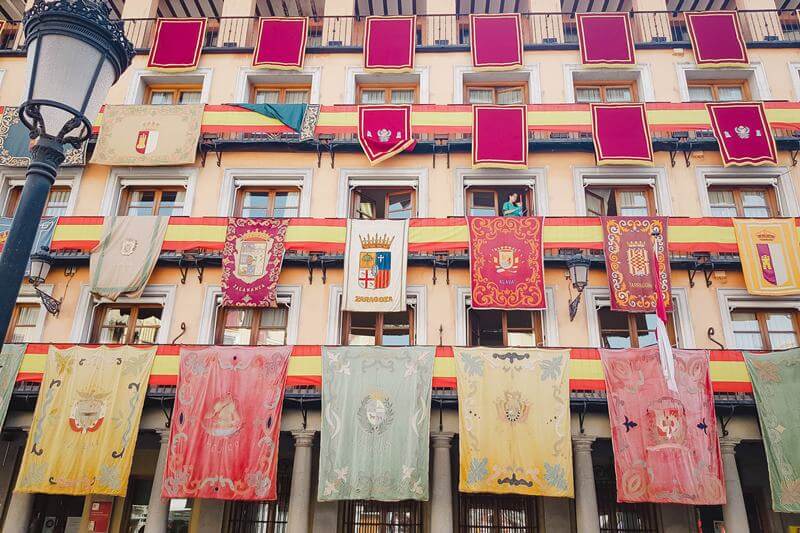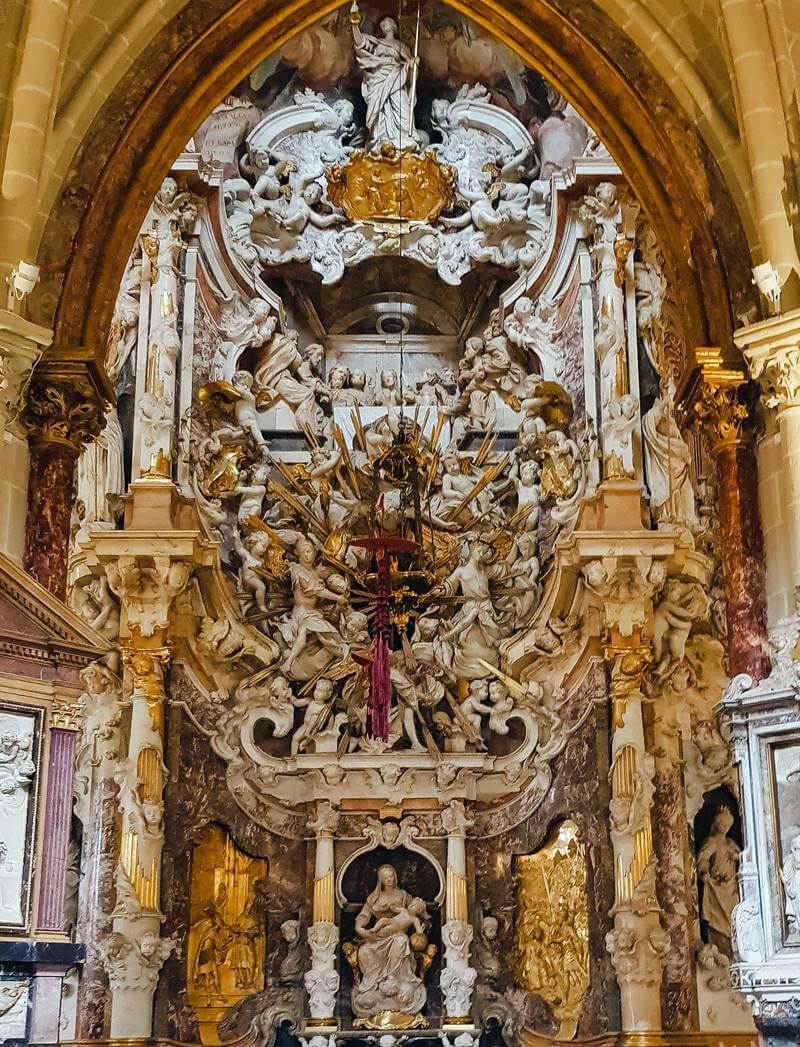 Segovia – Aqueduct and Alcazar Medieval Castle
On our 3rd day, we took a day trip to Segovia. Segovia is a small city located about 100 kilometers from Madrid. The fast train only took about 30 minutes to get there.
The city is best known for its Roman aqueduct, which is one of the best-preserved aqueducts in the world.
We also visited other attractions such as the Alcazar of Segovia (a medieval castle), the Cathedral of Segovia (a Gothic cathedral), and the Plaza Mayor (the main square).
Much like Toledo, Segovia is also full of narrow streets and old buildings. We loved walking around and just taking in the sights and sounds of this charming city.
The Aqueduct and the Alcazar Castle are the must-visit attractions you should check out if ever you are in Segovia. The Aqueduct features more than 20,000 granite blocks that were put together without the use of mortar. It is an amazing feat of engineering and it is definitely a sight to see. The Alcazar Castle, on the other hand, is a beautiful medieval castle located on top of a hill. It offers stunning views of Segovia and it is definitely worth a visit.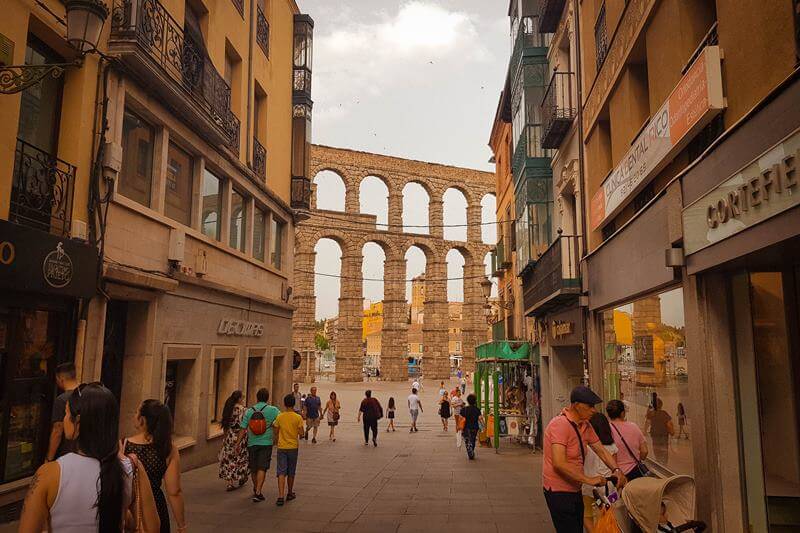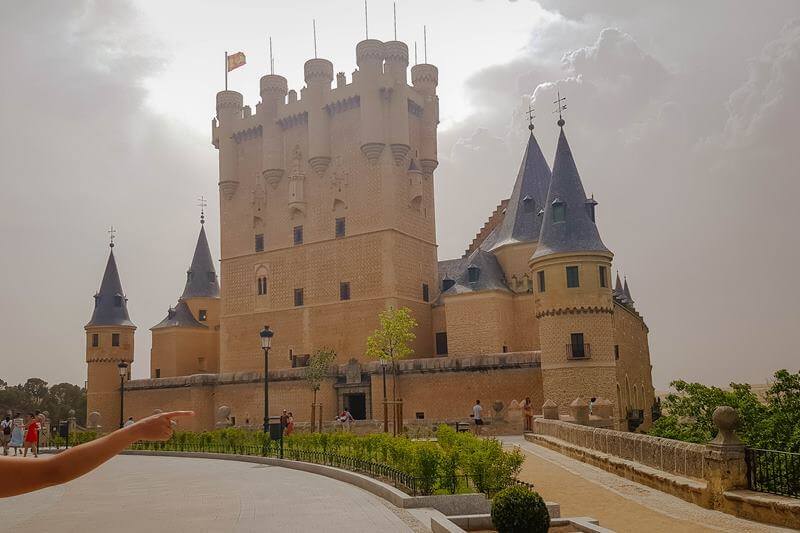 Spanish Food Trip
Aside from visiting the tourist spots in these cities, we also had to try the food. And let me tell you, the food did not disappoint. We had a great time trying out different Spanish dishes such as paella, tapas, churros, Jamon (Spanish ham), and suckling pig.
Personally, I didn't get why Sangria is a popular alcoholic drink. I've tried it before and it was alright. But after drinking it in Spain, I finally understood why people enjoy it. It's really a thirst-quenching drink especially during the summer season when the heat is high. All you want is a cold drink to cool down and Sangria does the job perfectly.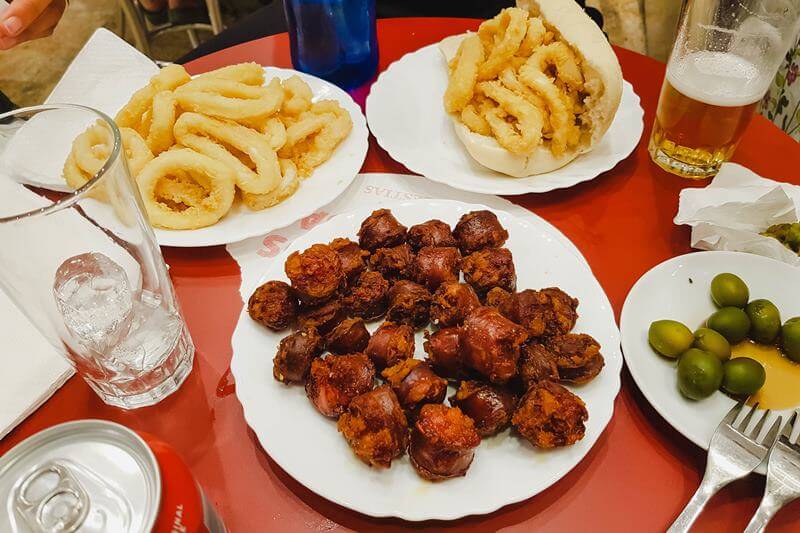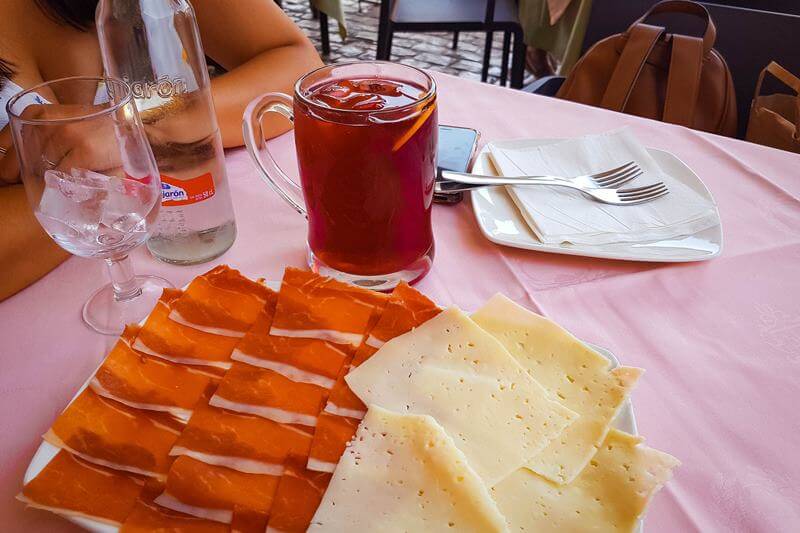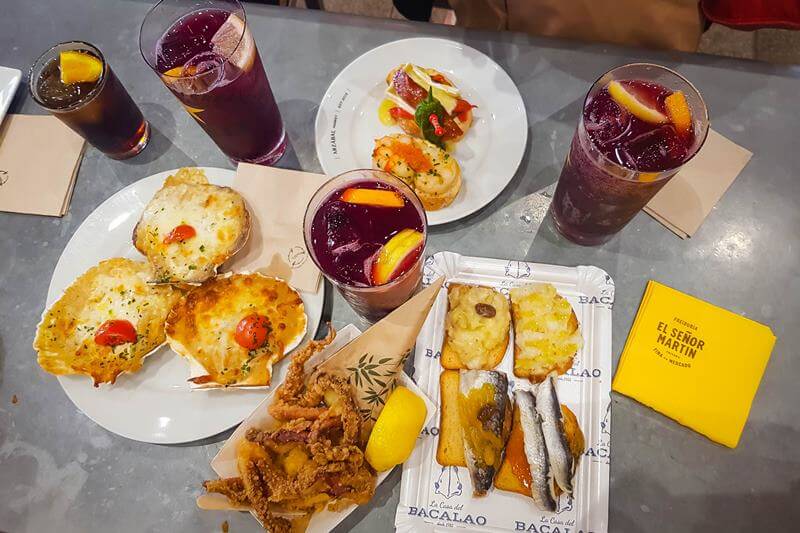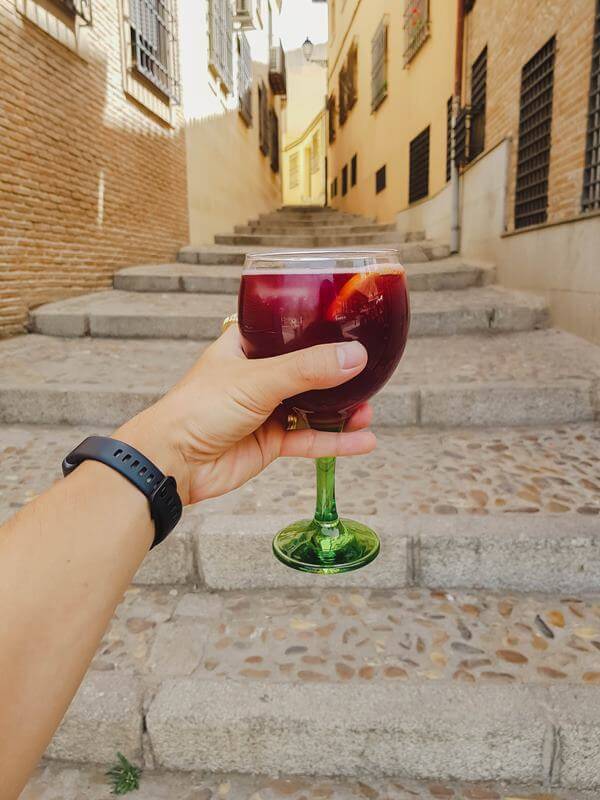 Tips when Travelling in Spain with Family
Here are some tips based on our experience travelling in these 3 cities:
Spain is a large country and there is so much to see and do. If you are travelling with family, it is best to focus on one or two regions so that you can really explore and experience those places.
Madrid is a great city to start your trip as it is the capital of Spain and there are many direct flights from all over the world.
Toledo and Segovia are great day trips from Madrid. Both cities are easily accessible by train and they offer a different perspective of Spain. There are also places like Salamanca, Granada, and Valencia which are worth visiting.
When travelling with young children, be sure to pack light. Spain is a very safe country and you will be able to find everything you need while you are here.
When it comes to food, Spain has a lot to offer. Tapas are a must-try when in Spain. Paella is also a popular dish that originated in Valencia. If you have time, definitely go on a food tour so that you can try different dishes and learn about the cuisine.
In terms of accommodation, there are many options depending on your budget. There are plenty of hotels, hostels, and Airbnbs all over Spain. You can also consider renting an apartment if you are travelling with a group or family. When it comes to getting around, Spain has an extensive public transportation system.
Spain is a very family-friendly country. The people are warm and welcoming and there are many activities and attractions that are suitable for all ages.
Please make sure you buy train tickets in advance! We made the mistake of not doing so and we had to pay a higher price for our tickets. Sometimes the train tickets would also run out fast, so it is best to book in advance, especially during the high season.
Be prepared for siesta hours! Many businesses close from 2 pm-5 pm so plan your day accordingly. We wanted to try the Suckling Pig dish in Segovia, but we didn't get to because fine dining restaurants were closed and only opened around 7:30 pm. We couldn't dine in the evening because we had to take our train back to Madrid.
Wifi is widely available in Spain but it is not always free. cafes and restaurants usually have free wifi but hotels and other establishments may charge you for it.
Spain is a beautiful country with so much to offer. We hope that these tips will help you plan your trip and make the most out of your time here!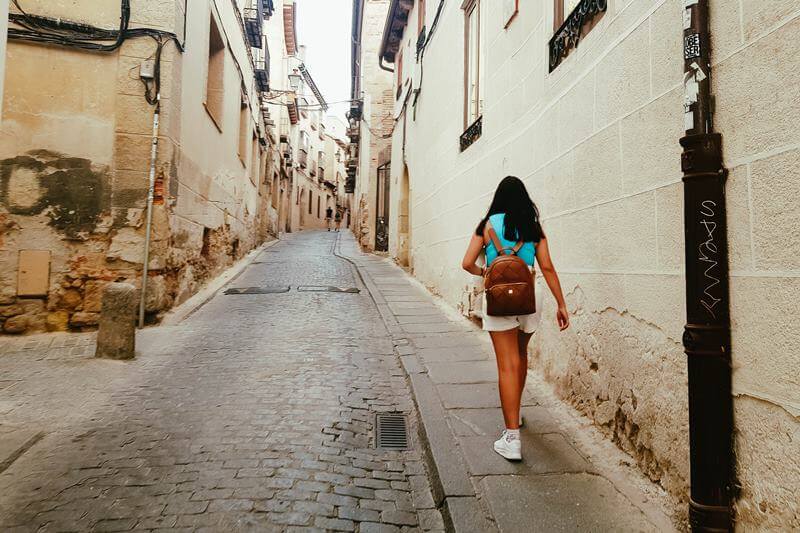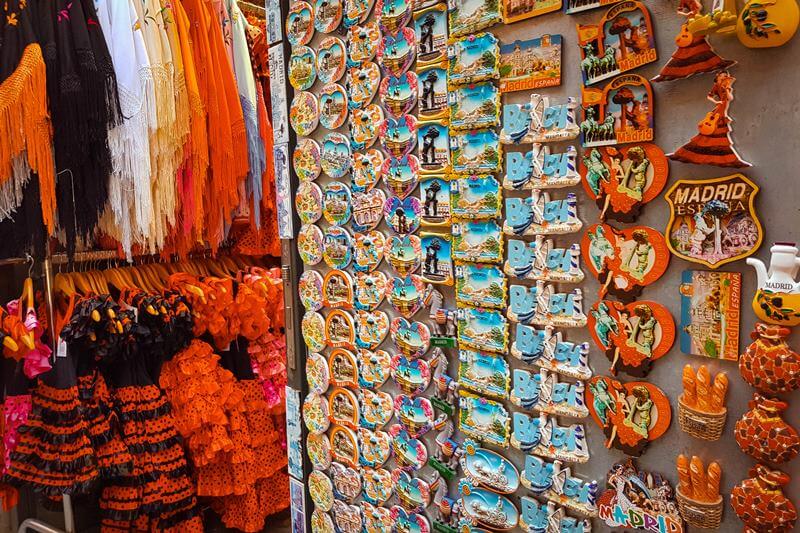 Summary
I plan to write more travel blog posts about our experience exploring each of these locations and share more photos and tips. Stay tuned for more posts in this series!
This was a great trip and we loved every minute of it. If you are ever in Spain, we highly recommend visiting these cities. While Madrid was great, Toledo and Segovia were absolutely stunning. The history, architecture, and culture are just some of the reasons why you should visit these cities.