If you want to apply as a flight attendant for American Airlines, you are required to have certain qualities that fit into what the airline company is looking for. As an overview, the applicant needs to be at least 20 years old and a high school graduate. A bachelor's degree is preferred, but not required for hire (just encouraged). Employees in some instances my require to speak another language other than English. Please check out the full requirements in the list below.
We will look at the qualifications needed to work as an American Airlines crew in this post. It is important to know what are the requirements and how to meet them in order to get the job.
Also Read: 5 Common Answers to Why Do You Want to Be a Cabin Crew?
Every day, American Airlines flies to hundreds of locations across America and around the world. Working as a flight attendant with the company is very rewarding and challenging. Please check out the qualifications and requirements, as well as criteria on how they employ stewards and stewardesses in this airline.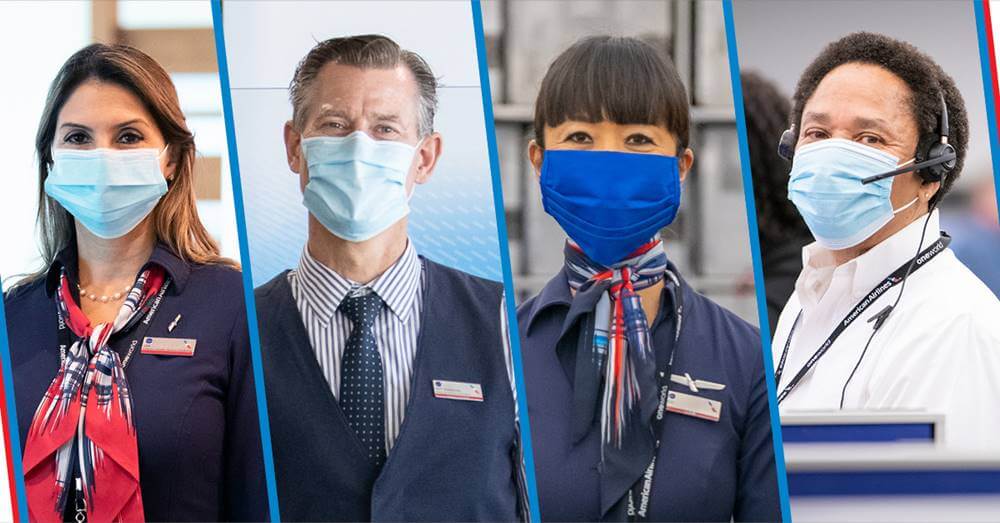 The American Airlines fleet currently has almost 1000 aircraft, getting 5400 flights every day with their subsidiaries. Who knows, you will be the next flight attendant to serve on their planes.
Unlike any other airline, American Airlines accepts flight attendants who are not so tall, in fact, their minimum height requirement is 5'2 and the minimum age for aspiring flight attendants is 20 years old. If you need more details about their requirements and qualifications continue reading.
List of Requirements and Qualifications to become an American Airlines Flight Attendant
To become a flight attendant for American Airlines, you must meet certain requirements and guidelines. American Airlines requires applicants to have at least two years customer service experience as well as hold the following:
Must be at least 20 years old
High school diploma, GED equivalent
Candidates with a college education or 2 years of customer service experience will be given high priority
Must have the right to work in the U.S.A.
Must have a valid US or Foreign Passport with applicable VISAs
Has the legal right to travel unrestricted to and from all countries flown by American Airlines
Must have valid travel documents all throughout the training and employment time
Previous airline experience not required
Also Read: Cabin Crew Interview: How to Sell Yourself
Qualifications
Able to fluently speak languages outlined in each job posting such as French, Italian, Finnish, German, Japanese, Cantonese, Korean, Mandarin, or Portuguese
Able to read, write and speak English fluently
Excellent in handling difficult situations, complaint resolution, and a problem solver
Excellent interpersonal and communication skills
Very friendly especially to customers
Must present a professional image at all times
Has no visible tattoos, facial, multiple or upper ear piercings
No extreme hair color or style while wearing the Flight Attendant uniform
Able to work in different climates and locations across the globe
Able to work in various shifts
Able to attend up to 6 1/2 weeks of training in Dallas or Forth Worth, Texas
Able to move ASAP to your assigned base city once you pass the training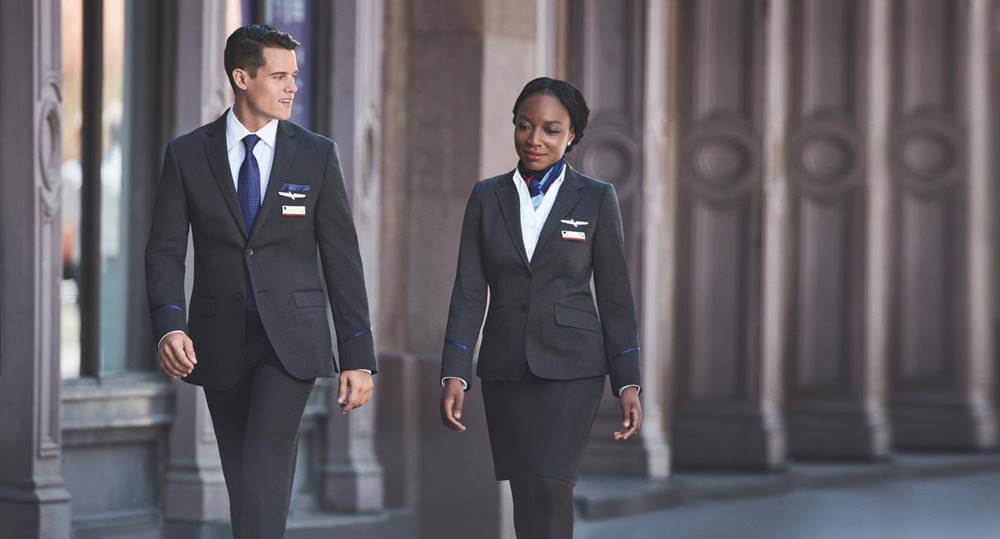 Flight Attendant Criteria
Can set a high standard of consistent in-flight service, which includes serving meals and beverages, and selling products onboard
Can handle different situations while engaging with the public
Can work without supervision and a team player
Guarantees the safety and comfort of customers
Has leadership skills
Can work in varying climates and locations across the globe
Can work on variable shifts
Physical Demands and Working Conditions
Able to do physical exertion such as pulling, pushing, reaching, bending, walking, and light lifting
Able to work for long periods of standing and speaking
Airport ramp operations are noisy and can be hazardous without due caution
Able to go on extensive travels
Able to spend consecutive nights away from your home
Able to endure different climates
Able to work on alternative work schedules, including evening shifts, weekends, and  holidays
Able to push or pull moveable carts weighing in excess of 250 pounds
Able to lift objects up to 35 pounds like galley stowage bins and carry-on luggage
English Proficiency- American Airlines flight attendants are fluent speakers of English. Flight attendants must be able to speak, write, read, and handle English conversations clearly. But this doesn't mean you only need to be bilingual, they will also require you to learn an additional language for your route and country of destination.
Education/Professional Experience- American Airlines flight attendants must have a high school diploma or GED, as well as at least two years of post-secondary education or public relations work experience. Work experience in customer service is preferred.
Flight Attendant Training at American Airlines- Every American Airlines Flight Attendant is required to get a certificate of demonstrated proficiency. American Airlines Flight Attendants must complete a 6-week unpaid training program.
What is the age requirement to become an American Airlines flight attendant?
Age- American Airlines flight attendants must be at least 20 years old. Applicants who are under the age of 19 on the day they apply are automatically denied.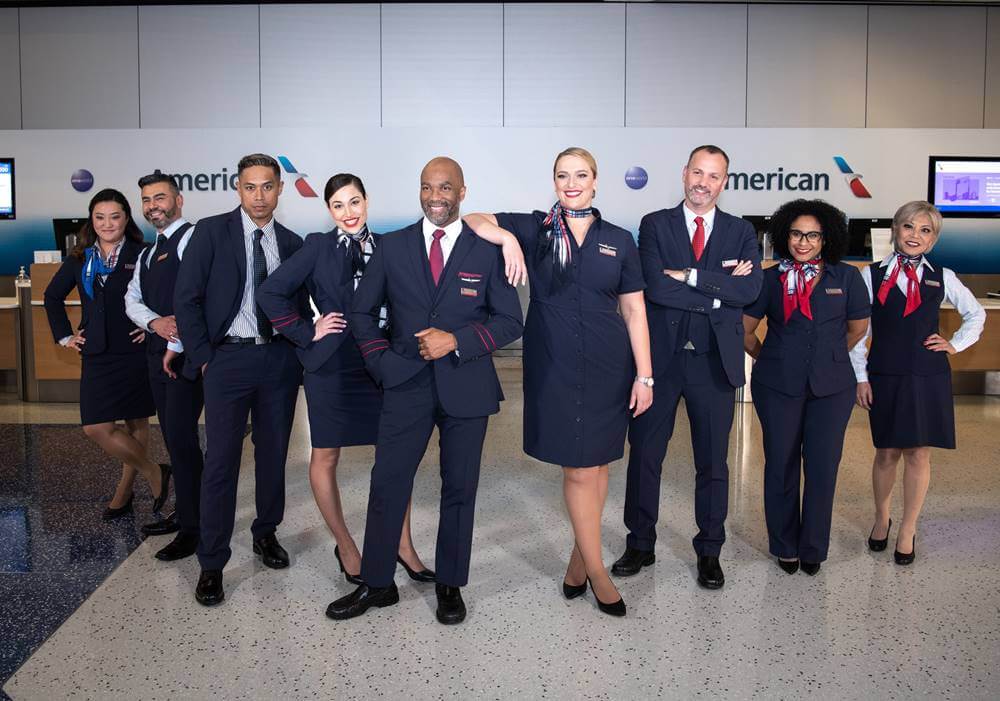 Application Process
Here is an overview of the application process to become a cabin crew member of American Airlines:
Step 1: Apply as a flight attendant at American Airlines. You need to go here: https://jobs.aa.com/go/Flight-Attendants/2537300/
To apply for a Flight Attendant role, submit your resume, and fill out an application. Applicants who do not match the preferences will not be considered for the next round. Furthermore, even if you meet the standards, only the top candidates will move on to the next round.
Step 2: Prepare for a virtual interview. The video interview is the next step in the screening process. Few individuals who are chosen for the video interview will proceed to the in-person interview.
Step 3: A personal interview will be the next phase in the hiring process. If you pass this in-person interview, you will be granted a "Conditional Job Offer." The crucial term here is "conditional," as you must take 6 weeks off from work and fly to Dallas/Ft. Worth. Worth Texas for the possibility to become a flight attendant. There are no assurances that you will be able to get this certification.
Step 4: Training will start. You need to finish the 6-week certification process. This entails a fast-paced training environment with scenario-based scenarios. It is usual for new hires to be "fired" during this final stage of the hiring process.
Step 5: You will be in the probationary period. New flight attendants are ready to operate on aircraft once they have received their certificate of demonstrated proficiency. For the first six months, new American Airlines flight attendants are on probation.
For the full-detailed procedure of flight attendant hiring for this airline, please read this post – How to Apply American Airlines Flight Attendant Hiring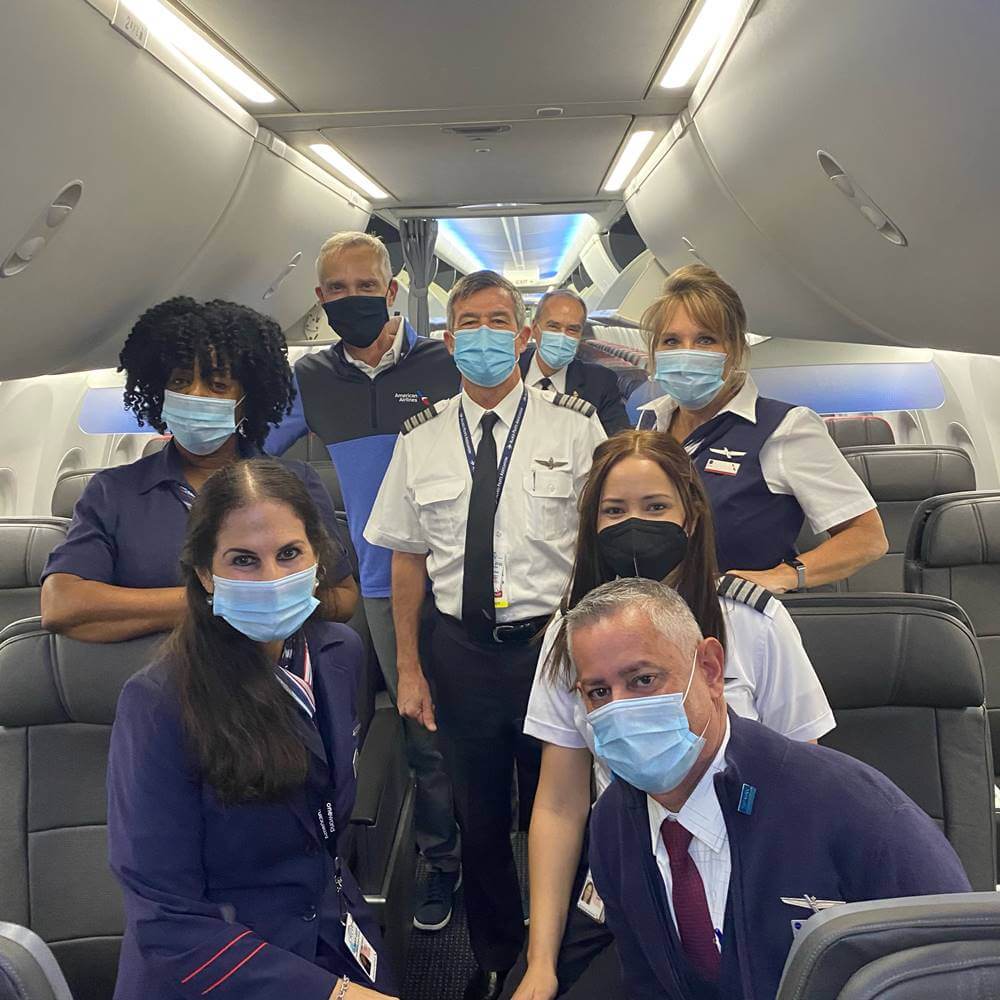 Salary & Benefits
American Airlines has some of the best benefits for staff, with competitive salaries and excellent retirement packages. You should be eligible to apply if your resume contains specific requirements that are necessary in order to become an air hostess on this airline company!
The airline and union set flight attendant rates, which encompass both domestic and international flights. American Airlines is following an agreement with the Association of Professional Flight Attendants (APFA), this covers flight attendant compensation and benefits.
Salary increase depends on the length of service. Flight attendants are also paid for additional expenses incurred while away from home. In this situation, they get paid a different hourly rate for each hour spent away from their home base. American Airlines covers direct expenditures for hotels and transportation away from base for flight Attendants.
A newly hired flight attendant's starting pay ranges between $27/ and $28/per hour. These figures are based on income reported by flight attendants who work there presently. Experienced flight attendants with more than 5 years of experience can earn more than $35 per hour.
American Airlines flight attendants earn extra money through benefits such as bonuses and profit-sharing. These revenues are determined by a variety of criteria, including the company's profitability and your own personal performance. Flight attendants often receive an annual bonus of $1200. Profit-sharing is usually $500.
Video: American Airlines Cabin Crew Uniform Photoshoot
Check out this video uploaded on the official YouTube channel of American Airlines featuring flight attendants having a photoshoot of their new uniform to give you an idea of what it's like to wear the dress and suit:
American Airlines is one of the three biggest airlines in the United States and the second-largest in the world. Check out this clip comparison of the 3 USA carriers below:
In 1930, this airline collaborated with other fleets to operate under a single brand American Airways. But in 1934, American Airways was rebranded to American Airlines. After this, they started building aircrafts bigger with the usual sizes for their operations.
Photos: American Airlines Cabin Crew Uniforms
Check out these pictures of American Airlines crew so you can see what they look like in uniforms:
Frequently Asked Questions
Here are some common questions and answers about the job requirements as a cabin crew for American Airlines:
1. What qualities do they look for American Airlines in-flight attendants?
American Airlines wants their fleet to become welcoming and product, so they are hiring flight attendants who have mutual respect, are good at communicating, have strong leadership, adaptable, and prioritize safety.
2. Can other nationalities apply in AA?
Applicants must have the complete legal capacity to work in the United States and be allowed to exit and re-enter the country without incident when applying to a US-based airline.
3. Does American Airlines accept 18 years old applicants?
No, but their minimum age requirement is still better than the others because they allow 20 years old applicants to apply.
4. Does American Airlines provide paid training?
If you passed all the interviews and qualifications, they will give you a 6-week training, and unlike other airlines, this training will be funded by you.
5. Can I get hired through a video call interview?
Yes, but you will still need to proceed to the personal interview as part of the hiring process.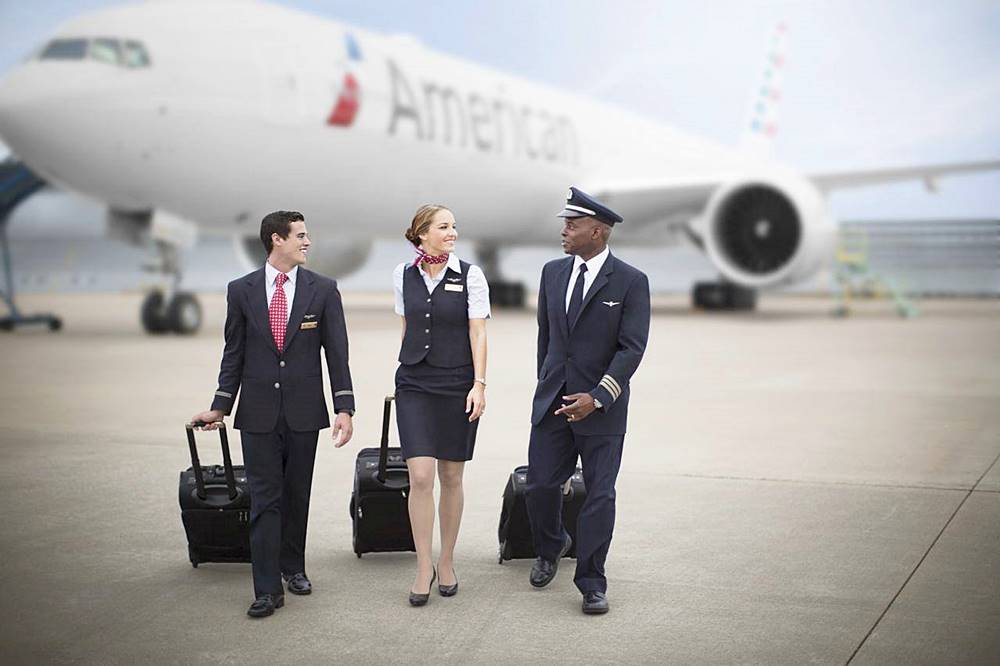 Summary
American Airlines is a major airline in America. It is the largest one in the world. American Airlines flies to hundreds of places every day. This company is keen on hiring excellent flight attendants who pass the qualifications, skills, and requirements set by the company.
One of the main requirements to be considered for this position is the applicant's desire and passion to provide outstanding customer service to its passengers. The successful candidate must also be willing to be based on any of the company's headquarters located in Boston, Chicago, Dallas-Fort Worth, Los Angeles, Miami, Raleigh-Durham, San Francisco, St. Louis, New York City, or Washington D.C.
If you think you have the cabin crew qualities and possess any of these qualifications and would love to join American Airlines' fleet, check the flight attendant hiring schedule now. 
Helpful Reads When You Apply as a Cabin Crew. Click the links below!
SALARY & BENEFITS | JOB REQUIREMENTS | HIRING SCHEDULES