A lot of Delta Airlines cabin crews describe their job as an adventure. Well, who would not be interested to travel the world while getting paid? Delta Airlines is now in search of new Flight Attendants (FA) to join their fleet. If you can provide the warmth and service that they are looking for, you have a huge chance to be their FA.
Also Read: How to Answer: Tell Me About Yourself
Starting this year, interested applicants can apply at delta.com/careers. If you have what it takes to be an FA for Delta Airlines, apply as soon as you finish reading this because the FA position is in high demand and may only be posted for a few days or months. Now, here are the things you need to know as an applicant to get an FA job inside Delta Airlines.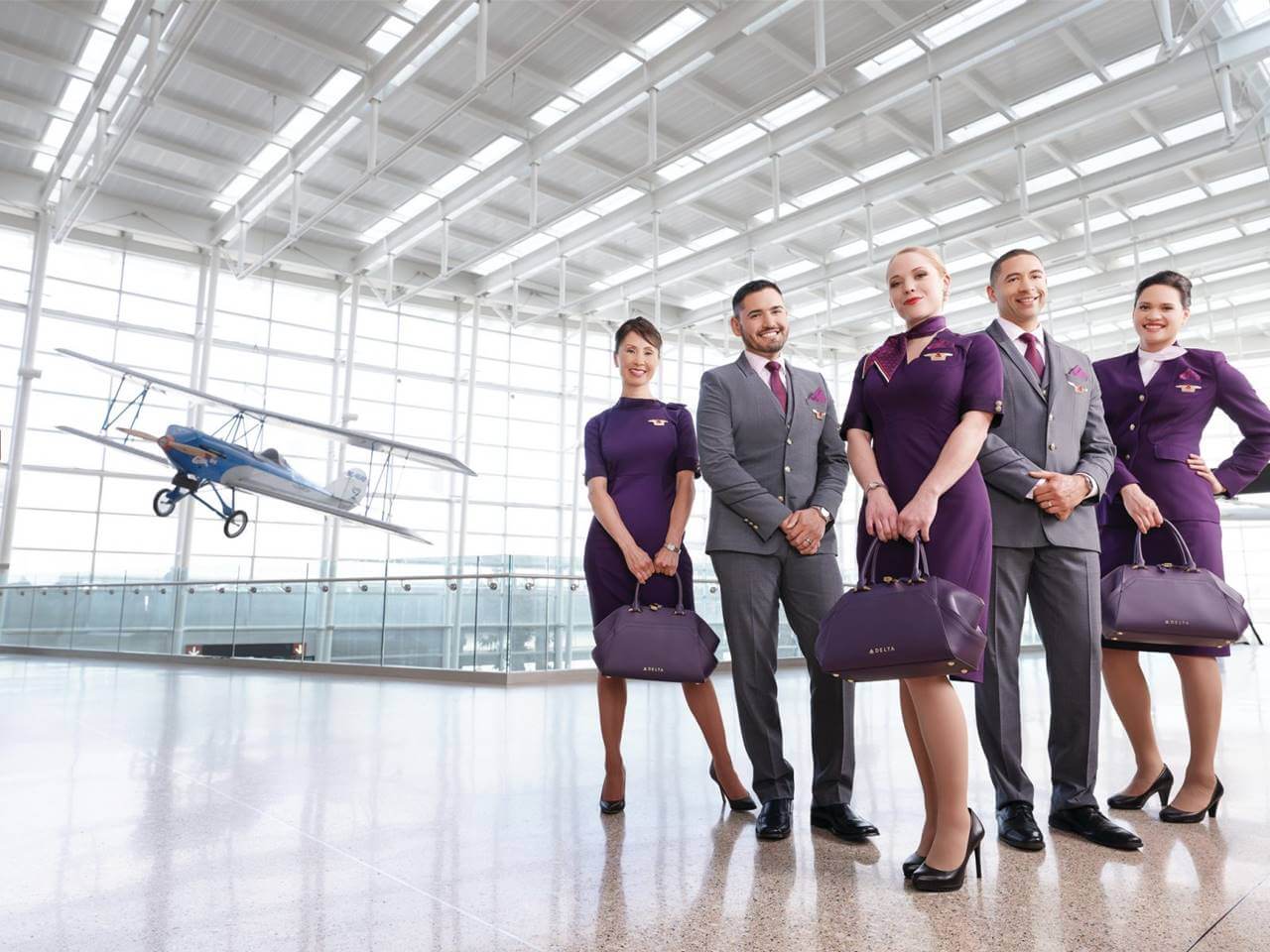 List of Requirements and Qualifications to become a Delta Flight Attendant
Once you become a part of Delta, you are guaranteed to have the best training experience as a Flight Attendant. You will also receive attractive compensation packages and benefits. Before anything else, how do you know that you are qualified to work in Delta Air Lines?
Each job listing in Delta airlines have unique requirements but here are the basic requirements to be able to qualify to work with this prestigious company.
According to Delta Airlines, this is what they need from aspiring FA:
You must be at least 21 years old.
English proficiency
GED or high school diploma
Authorized to work legally in the United States
Capability to fly domestic as well as international routes
Must pass a background check
Must have a negative drug test
20/40 Vission
Meet the job's physical requirements (reach overhead bins, stand for long periods, etc.)
Possess a valid passport or equivalent travel documents to freely enter & exit all destinations where Delta flies. US passport holders should have a minimum of 24 months validity remaining at the time of application.
Having these will be your edge:
A college diploma
A year of work experience in individualized customer service, patient care, or a similar job is required.
Experience in a position that ensures the safety and/or care of others.
Delta, which has a global network of over 300 destinations, is also looking for the language of destination applicants who are fluent in English and one of the following languages: Dutch, French, German, Greek, Italian, Czech, Danish, Japanese, or Hebrew.
Additional Qualifications
Must attend and successfully complete anticipated 8-week paid training at our Atlanta training facility.
Must be able to pass oral/written exams in the time-frame as specified for each exam.
After the Training graduation, candidates must be willing to accept an assignment to any Flight Attendant base as dictated by the needs of operations.
Must present a neat professional appearance and demeanor including adhering to Delta uniform and appearance guidelines.
Willing to work in close physical proximity to other people for extended periods of time.
Must be willing to work in situations with unpleasant, difficult, or discourteous individuals.
Must be capable of handling stress in an emergency situation.
Must be willing & able to fly both International & Domestic routes and flexible with scheduling
Must be willing to work nights, weekends, holidays, extended hours and accept lack of scheduling control and be ready to report on late notice.
Must be willing to work in a time-sensitive environment & effectively handle stress that is associated with meeting deadlines & managing unexpected change.
Must be willing to serve alcoholic beverages; peanuts, and meals containing beef, pork and/or seafood.
Must be able to sit in an assigned jump seat with seatbelt and shoulder harness fastened, perform tasks that require frequent walking, bending below ankle level and reaching above shoulder level, open emergency exists and close aircraft doors weighing up to 40- 60 pounds, push and pull heavy beverage/food cart and lift, store, transport and reach for items, with or without an accommodation.
Note: The job requirements are based from the Delta Air Lines website and may change without prior notice. Check out the cabin crew employment qualifications in the Delta Air Lines page.
Being a cabin crew is a customer service job, and you are representing the brand of the airlines as an ambassador. So it is important that you are able to live up to the name of being a Delta Air Lines flight steward/stewardess.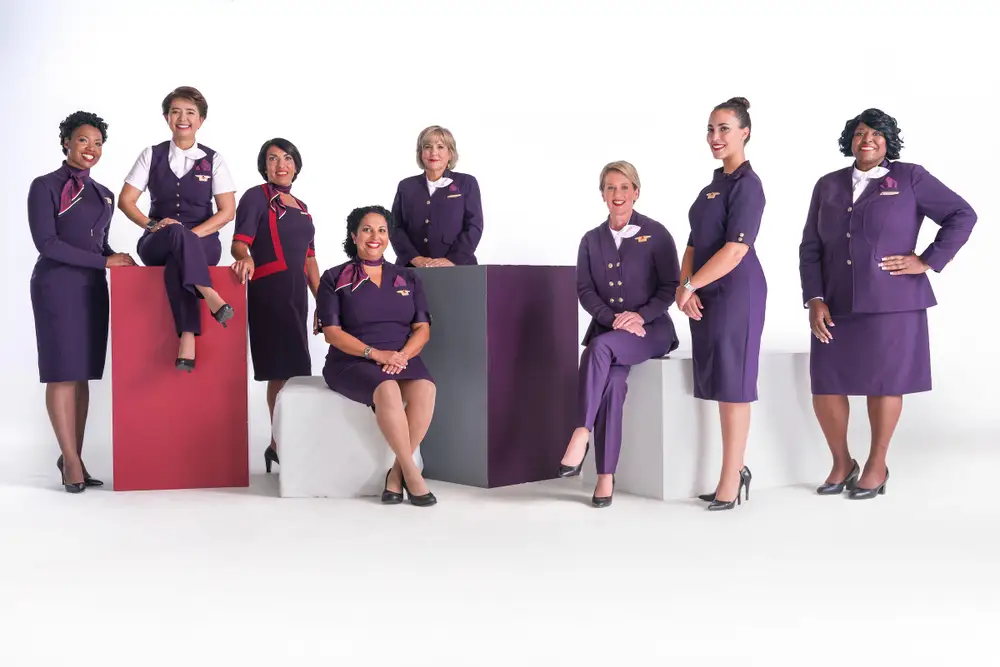 Application Process
Step 1: Apply Online
Go to the Delta Flight Attendant application page. There are sections on the application form where you can describe your educational background, previous employment history, and any foreign languages you have spoken. There are also general questions about your readiness to relocate, capacity to work flexible hours, COVID immunization status, and willingness to submit to background and drug tests if you pass the interview. Uploading your CV/resume is recommended.
Step 2: Video Interview (Pre-recorded)
If you pass the initial round, you will receive an email with a link inviting you to an online interview. Always check your spam mailbox in case it gets there because you don't want to miss it!
It is your first official interview. Even though it is an online interview, treat it as if it were a traditional one, including how you dress, do your hair, and present yourself! Also, make sure your background is professional, that you are in a peaceful location where nothing may distract you, that you have a good signal, and that you have some red lipstick on gals!
Because this is a pre-recorded interview, you will not be speaking to anyone — questions will display on the screen, and you will respond to them by speaking into the camera. The assessors will then rewatch the videos. Typically, you will be asked 5 questions during the video interview, and you can answer them as many times as you like until you are satisfied with them before submitting them.
Step 3: Talent Evaluation
Those who pass the video interview will be invited to an online Talent Assessment (TA). The TA consists of a series of multiple-choice questions designed to assess your workplace skills and limitations.
Step 4: A Live Interview
The live interview is conducted with a Delta recruiter over a real-time video conference on a platform comparable to Skype or the Teams app.  As with the pre-recorded video interview, make sure you are suitably dressed, in a quiet room, good internet connection, and have a decent background behind you.
Step 5: Interview in Person
If you pass the live interview, you will be invited to the face-to-face interview at Delta's headquarters in Atlanta, Georgia. The interview day includes a Q&A session, a group exercise, a jump-seat test and a reach test, and a one-on-one interview.
Salary & Benefits
Delta Airlines salary of new Flight Attendants can make $60,000 to 95,000 (approximately) per year plus other advantages as a fresher. As a flight attendant, you will receive an additional hourly charge for the flight, which is fantastic.
Delta provides medical, dental, and vision insurance for its staff.
As an FA, you will be covered with a Life Insurance
Delta airline provides the best salary package to their flight attendant.
Free or discounted flights
Vacations and paid time off to relax.
Retirement plans with the company match
Video: 2022 Delta Air Lines Flight Attendant Hiring Announcement and Information
More details about the hiring and job details of the airline here:
Being a Delta Airlines Flight Attendant doesn't mean you just need to have a pleasing appearance, or only serve food and assist customers on board. There's a deeper role in this, you should be a safety and service-oriented professional who enjoys being on the go, helping people, and working with variety.
You should be enthusiastic about fixing problems and going above and beyond to provide our passengers with a great experience that lasts long after their aircraft has arrived. You are working for a firm that connects the world. So you need to establish a long-term career.
Photos: Delta Airlines Cabin Crew Uniforms
Check out these pictures of Delta Airlines crew so you can see what they look like in uniforms:
Frequently Asked Questions
Here are some common questions and answers about the job requirements as a cabin crew for Delta Airlines:
1. What edge does Delta Airlines look for aspiring Flight Attendants?
Experience in hospitality, individualized customer service, patient care, or a similar job is required. Experience in a position that ensures the safety and/or care of others.
2. How long does a real-time interview last?
The live interview will last about 25 minutes.
3. What should I wear for my interview?
Women should wear closed-toed shoes, a knee-high skirt, and a good top. Men should wear a suit and tie with dress shoes.
4. How long does the job application process take?
This procedure normally takes three weeks or more
5. Does Delta pay Flight Attendants when undergoing a training program?
Delta is one of the airlines that provides paid flight attendant training. This is fantastic you are getting paid to learn.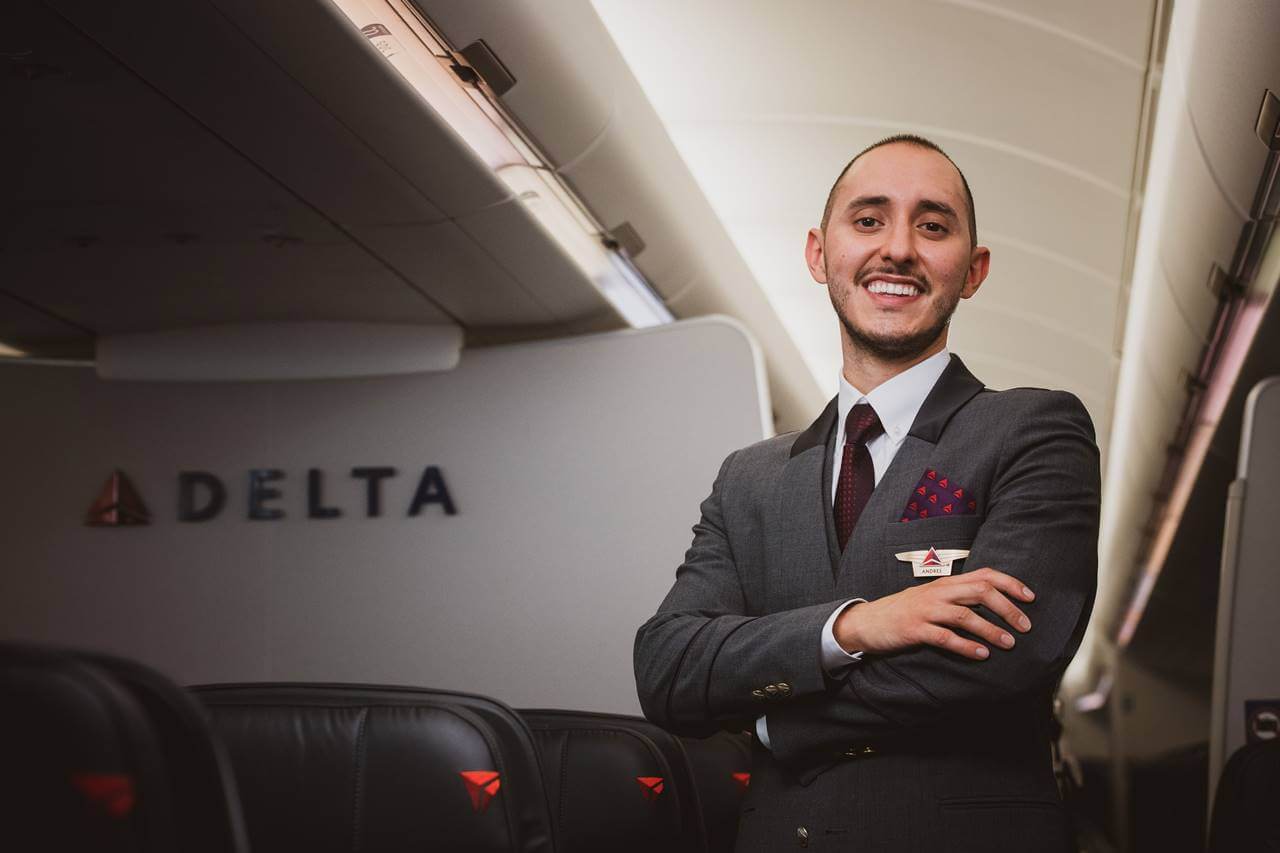 Summary
When applying to an Airline, you need to be patient because there are so many phases in the application process. Becoming a Flight Attendant at Delta is not a quick procedure. Take note that the length of the application procedure varies greatly across applicants. It could take a few months for some, and a year for others. So make sure to provide everything you can, and do your best – waiting will be worth it.
Once you become a part of Delta, you are guaranteed to have the best training experience as a Flight Attendant. You will also receive attractive compensation packages and benefits. Before anything else, how do you know that you are qualified to work in Delta Air Lines?
Being a flight attendant for Delta Air Lines is a great way to start your career. Delta Air Lines is a major American airline and has now grown to be one of the largest global airlines catering to more than 160 million travelers to reach their destinations every year.
The work of a Flight Attendant is not as easy as you think. You need to learn how to balance the demands of your work with the demands of your personal life. However, once you learn how to adjust, you will discover that a career path as a cabin crew is quite rewarding.
As a Flight Attendant for Delta, you are expected to have a gracious attitude, warm customer service, and be professional at all times. You must be passionate about maximizing every customer's flying experience while upholding the Delta brand.