Delta Airlines is the second largest airline in the US. It provides equal employment opportunity to qualified individuals. The airline gives reasonable accommodations during the application and selection process, including accommodations relating to compliance with conditional job offer criteria. Not all airlines provide this kind of care to aspirants. Delta's per-hour salary rate for newbies is estimated to be $26.
Also Read: What is the Best Flight Attendant School?
As a Delta flight attendant, you will receive an additional hourly bonus for the flight, which is fantastic. Earnings for this profession, especially for this airline cannot be considered a fixed rate. There are so many incentives, bonuses, perks, and other contributors for a better salary rate.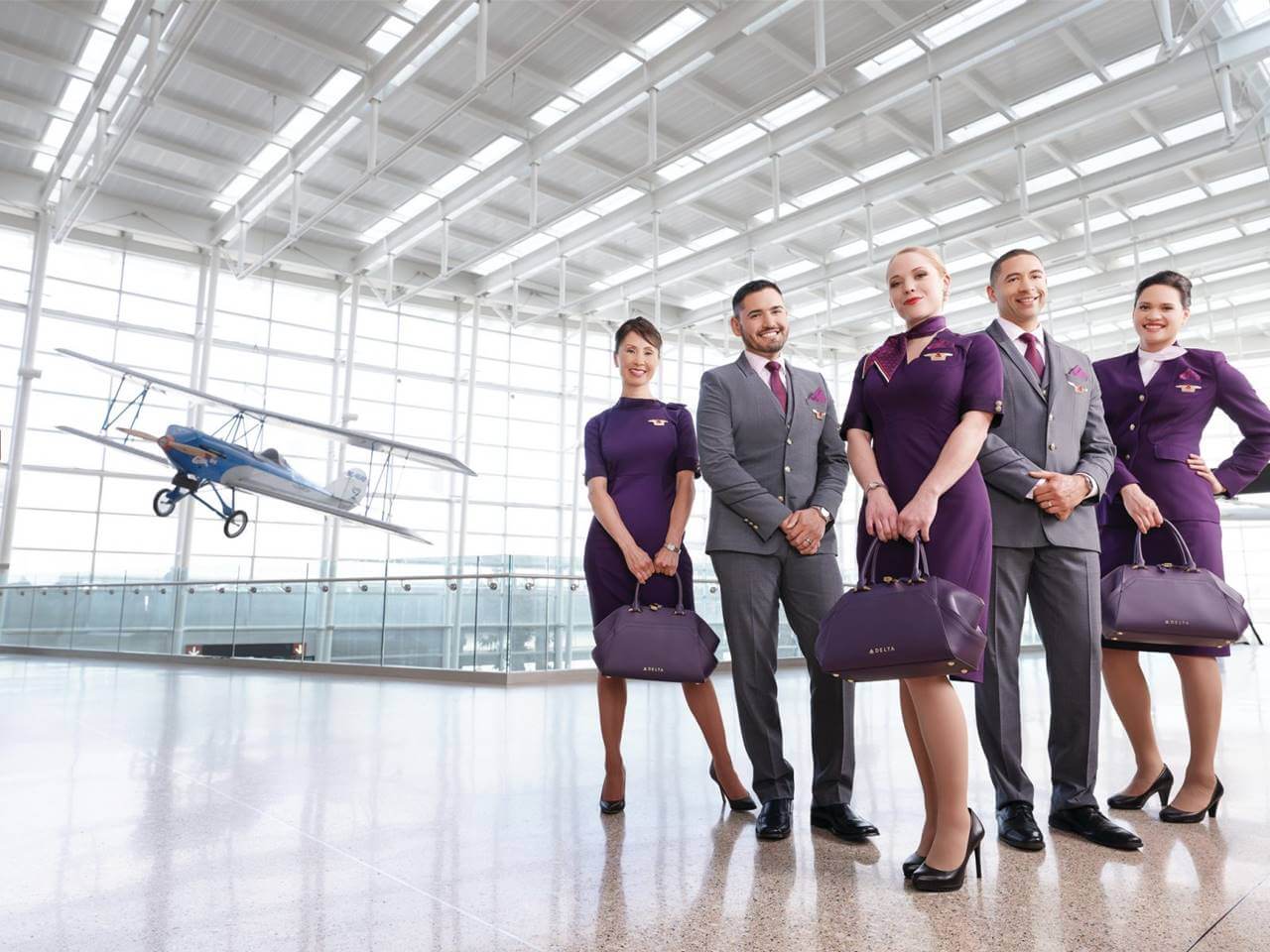 Cash Salary Breakdown
According to Glassdoor which is a famous job review website, a Flight Attendant at Delta Airlines earns an annual salary of $54,214. This figure indicates the median, which is the midpoint of the salary ranges calculated by our proprietary Total Pay Estimate algorithm and based on data from glassdoor users. The annual basic salary is anticipated to be $42,607 USD. On the other hand, the extra salary is anticipated to be $11,608 per year. Flight attendants may get an additional salary from commissions, stock options, profit sharing, and other bonuses.
Basic Salary – The estimated annual basic salary for a Delta Airlines Flight Attendant is $42,607 USD.
Flying Pay – The flying pay for a Delta Airlines' newly hired flight attendant starting pay is around $26 per hour. The hourly rate for Delta Flight Attendant pay is determined by the number of years the crew member has worked as a Flight Attendant for Delta. Every year at Delta, a Flight Attendant's Standard Flight Hour Pay will improve significantly – typically about $2 per hour, which is quite fantastic! After you reached 12 years in the company, your hourly rate will be maxed out and will remain the same year after year.
Layover Allowance – Delta's per diem layover allowance is $2.20 per hour for domestic flights inside the United States and $2.70 per hour for overseas flights. The layover payout is intended to cover the expenses of all your meals and some other expenses on the stopover, so Delta effectively reimburses you for the meals you had to buy outstation at the end of the month.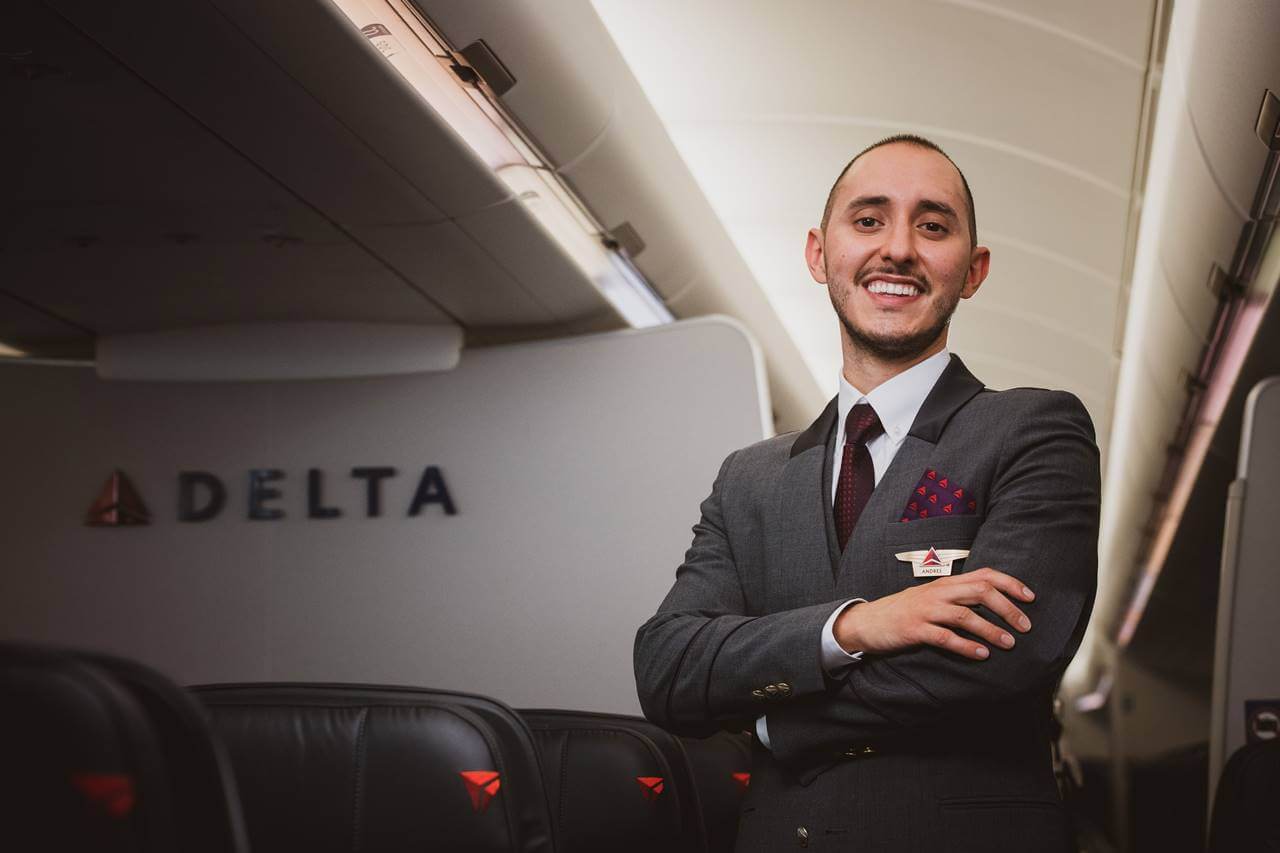 Benefits
As an established leader in the aviation industry, Delta Air Lines is proud to provide all of its employees with an attractive compensation package. This includes, but not limited to, getting a competitive salary, excellent employee benefits and worldwide travel privileges.
Delta is famous for being the world's largest airline and one of the major airline company in the U.S. The travel privileges offered at Delta Air are the envy of other competing airline companies.
Once you are successfully employed and become part of Delta Air Lines, you will get the opportunity to use your travel privileges to travel anywhere Delta flies. Because of this opportunity, Delta's employees are spoiled when it comes to exploring awesome worldwide destinations.
Also read: Delta Airlines Cabin Crew Requirements and Qualifications
When entering an airline for pursuing a career, one of the things you might look at is its benefits. Well, in the first place, you are not working for charity but to make a living and pursue a passion. A flight attendant career at Delta Airlines will give you possibilities and rewards for growth along the way. Here are some of the benefits you can get as a flight attendant at Delta:
Competitive base pay
Profit sharing
401(k) Contributions
Working red-eye flights (night flights arriving early in the morning) will generate you $0.50 per hour worked in addition to your hourly wage.
'Sky Bucks' Is a program in which flight attendants can earn up to $100 for good feedback from customer surveys.
Paid time off, holidays, and personal time
Benefits for free or reduced-cost travel for you and your qualifying family members
Adoption assistance program with eligibility beginning on the first day of work
Employee discounts on a wide range of goods and services
Health and Wellbeing Programs
Medical, dental, and vision insurance for its staff
As an FA, you will be covered with a Life Insurance
Delta airline provides the best salary package to their flight attendant.
Free or discounted flights
Vacations and paid time off to relax
Retirement plans with the company match
An attractive compensation package awaits each employee hired by Delta Air. Listed below are some of the perks you will receive once you become part of Delta airlines' family.
Monthly Training Pay
Once hired as a Cabin Crew with Delta, you will receive a monthly training pay of $1,822.17. However, you need to pass the training in order to be qualified to become a Flight Attendant. The amount mentioned though is subject to change by Delta Air Lines without prior notice.
Health Coverage
Delta also offers health and insurance coverage to their part-time and full-time employees, including their eligible dependents: spouse, children, same-sex domestic partner/spouse.
Different medical options will be given for your medical coverage. You will be given the option to select the most comprehensive medical coverage, which includes routine check-ups to emergencies and surgeries. You will also have the chance to visit and choose your doctors and hospitals. Here's a list of the health coverage options for every employee at Delta.
Medical coverage, with options depending on where you live
Dental coverage with 3 options from which to choose
Vision coverage through Davis Vision
Domestic partner program which includes medical, dental and vision
Life insurance coverage of $50,000 is provided by Delta
Optional additional life/dependent life/group accident/private pilot insurance
Optional disability benefit
Flexible spending accounts to cover eligible expenses
Employee assistance program, which focuses on your mental and emotional well being
Financial Package

Delta also wants to help you maximize your total compensation package to plan for your future. As an employee working for Delta Air, you are given access to a 401(k) savings plan, together with a profit-sharing plan and a shared rewards program.
401(k) plan with automatic enrollment, automatic company contribution equal to 2% of your eligible pay, and a 100% company match for the first 5% you contribute
Profit sharing with eligibility beginning on day one of employment; payout levels and amounts can vary annually, but in 2007 Delta distributed more than 15% of its pre-tax income
Shared reward program with monthly payouts based on the achievement of company wide goals
Credit union membership and services at the Delta Community Credit Union
Here are other lists of benefits that you will get once you work for Delta Air Lines.
Paid vacation, holiday, and personal time
Free and reduced-rate travel benefits for you and your eligible family members
Matching gifts to education programs, up to $2,000 per year
Adoption assistance program with eligibility beginning on day one of employment
Employee discounts on a variety of products and services
With all of these given Delta Air Lines flight attendant crew benefits, I am not sure why you will still opt for another job path. Come and join and apply as a Cabin Crew with America's major airline. Surely, there will be more opportunities and benefits for growth along the way.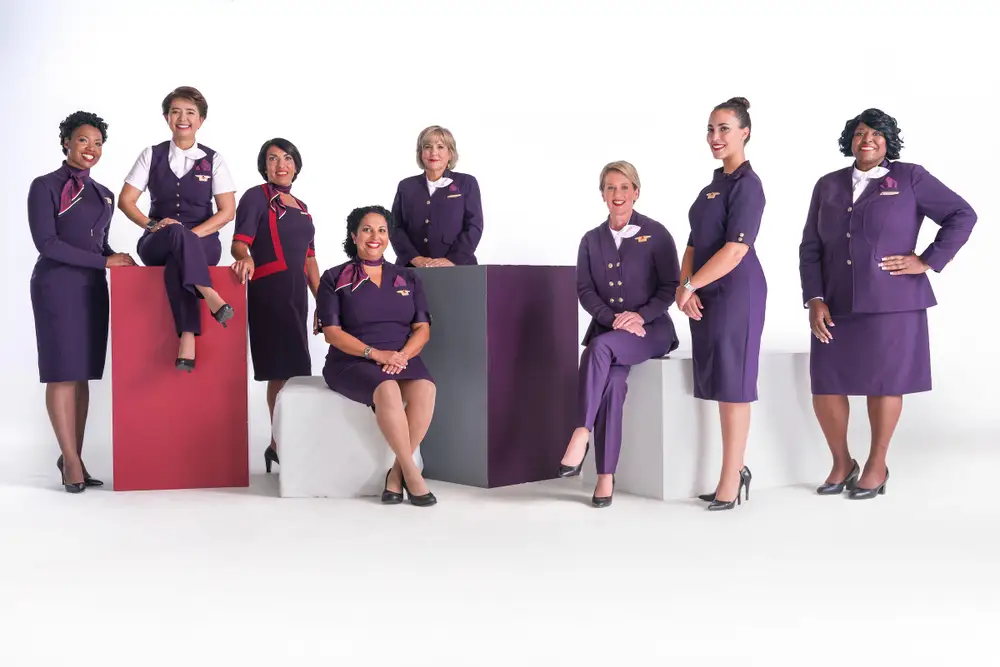 Video: How Much I Got Paid as a Delta Flight Attendant (and What Contributed to That Pay)
Want to get some idea of how Delta Airlines are being paid? Here is a vlog from an FA working at Delta that shares the rates per hour and the type of working schedule a newbie might get upon entering the company. The video also gives highlights on what "Reserve Days" mean for an FA and when the hourly rate stops. This will help you understand how the actual salary is computed as well as the stuffs that can give you a better rate.
Frequently Asked Questions
The following are some of the common questions asked about Delta Airlines:
1. How many hours do I need to work per month?
A Flight Attendant at Delta works 75 to 100 hours per month on average. They can, however, work more or less than these hours if they wish, as there are no 'set hours' in this profession.
2. How to get better rates?
Flight attendants doesn't really make fixed rates. In fact, there are tons of benefits where you can get additional pay. Working schedules, route assignments, and base location will greatly affect your salary rate.
3. Do Delta Airlines provides Retirement Plan?
Yes. Delta provides retirement plans with company matches.
4. Do FAs get Life Insurance?
Almost every airline around the world provides life insurance to their Flight Attendants, well, not only FAs but other aviation staffs involve in risky duties. This will be discussed during your orientation including other benefits.
5. Is it true that Delta FAs are the highest paid around the world?
Delta is always being tagged as the highest-paying airline for Pilots and Flight Attendants. Maybe because it provides competitive salaries and benefits for its employees.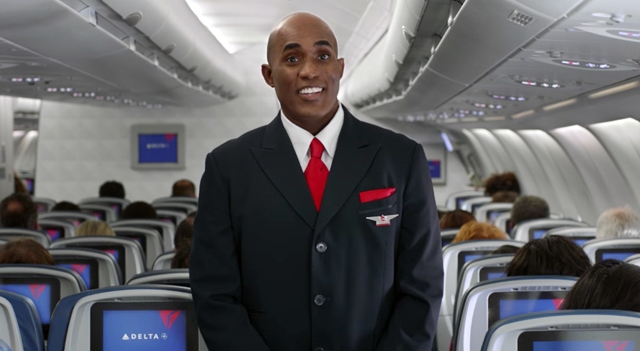 Summary
Delta Air Lines is happy to offer an outstanding remuneration package to all of its workers as an established leader in the aviation business. This includes, but is not limited to, respectable compensation, superb employee benefits, and global travel opportunities. Delta is well-known for being the world's largest airline and a leading airline corporation in the United States, so expect the best.