Do you have a passion for travel? Are you interested in working in the aviation industry? If so, a career as a flight attendant may be perfect for you! But before you can start your training, you may need to find the best flight attendant school. There are many schools out there that offer this type of training, so it can be difficult to decide what is the best flight attendant school. In this blog post, we will discuss what to look for when choosing a flight attendant school.
Also Read: A Day in the Life of a Flight Attendant
Not all airlines require a flight attendant school background although this is definitely a plus. Airlines look for certain qualities in flight attendants such as being able to handle stressful situations calmly and effectively. They also need to be good communicators and possess excellent customer service skills. A high school diploma or equivalent is usually the minimum educational requirement, but attending a flight attendant school can definitely give you an edge in the ever-growing industry of aviation that receives thousands of applicants every day.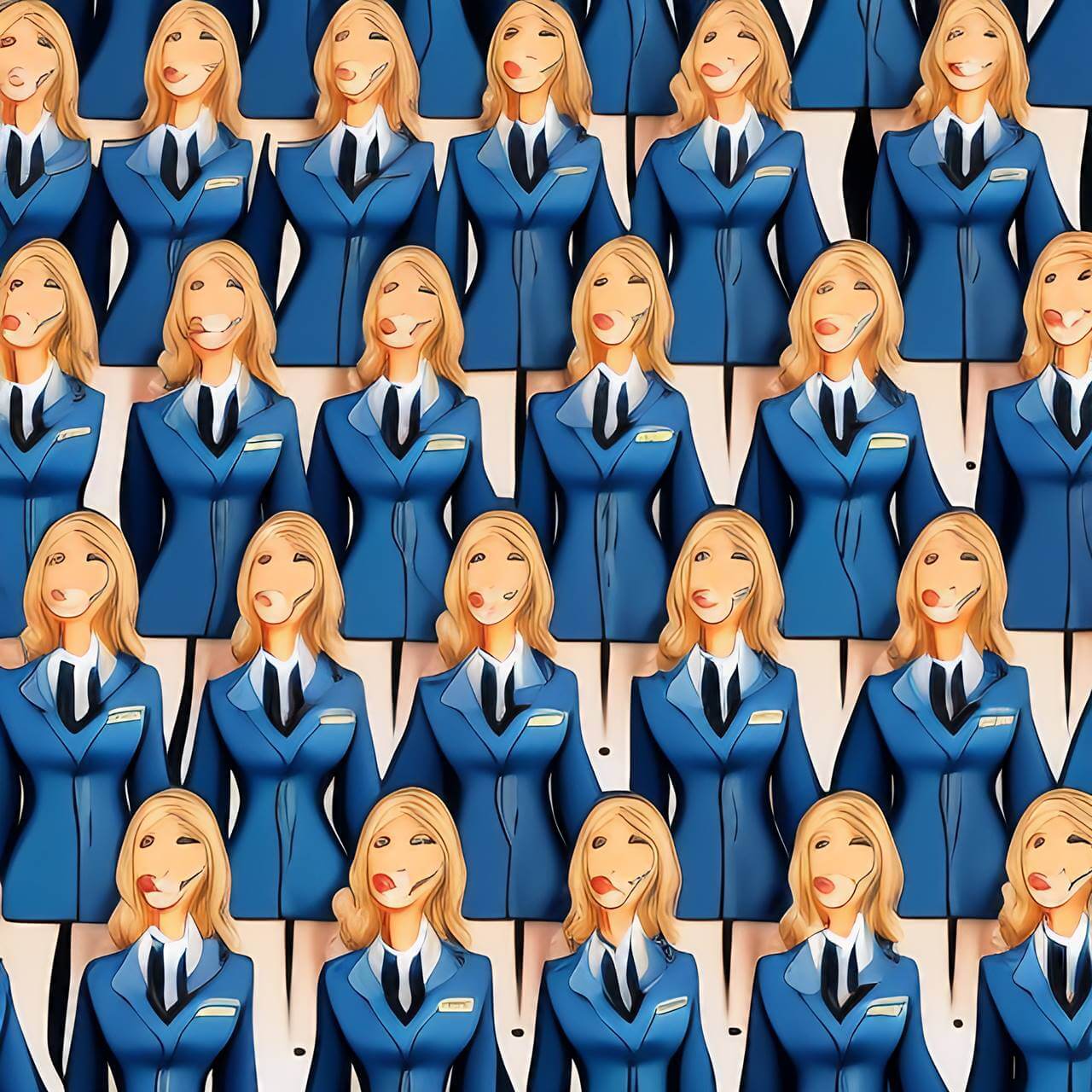 Which Schools Offer the Best Flight Attendant Training Programs?
The quality of flight attendant training programs can vary greatly from school to school. However, several schools have demonstrated a consistent track record of producing highly skilled and knowledgeable flight attendants. The top program is undoubtedly the Aviation Institute of Maintenance in the US which offers a comprehensive multi-week course that covers everything from customer service skills to emergency procedures.
Airline academies, such as the Delta Air Lines Flight Attendant Training Center, also provide excellent training programs for those looking to enter the airline industry specifically. Another option is the Florida Institute of Technology, which offers both an associate's and bachelor's degree in professional aeronautics with a concentration in flight operations. Ultimately, it's important to do your research and determine which program aligns best with your individual goals and career aspirations.
Also Read: 15 Must-Have Qualities of Cabin Crews
The Benefits of Attending a Top-rated Flight Attendant School Program
Becoming a flight attendant requires not only impeccable customer service skills but also extensive training in safety protocols and emergency response procedures. Attending a top-rated flight attendant school can allow aspiring flight attendants to receive the best possible education and preparation for the job. These programs often have connections with airlines, increasing the likelihood of finding employment upon graduation.
In addition, top-rated schools have access to state-of-the-art simulated environments and equipment, allowing students to hone their skills in a realistic setting. Attending a reputable flight attendant school also sets individuals apart in a competitive job market, demonstrating their commitment to excellence in their chosen careers. So when looking for the best flight attendant school program, it's important to do thorough research and choose one with a strong reputation and successful track record.
Also Read: How to Prepare for Flight Attendant Training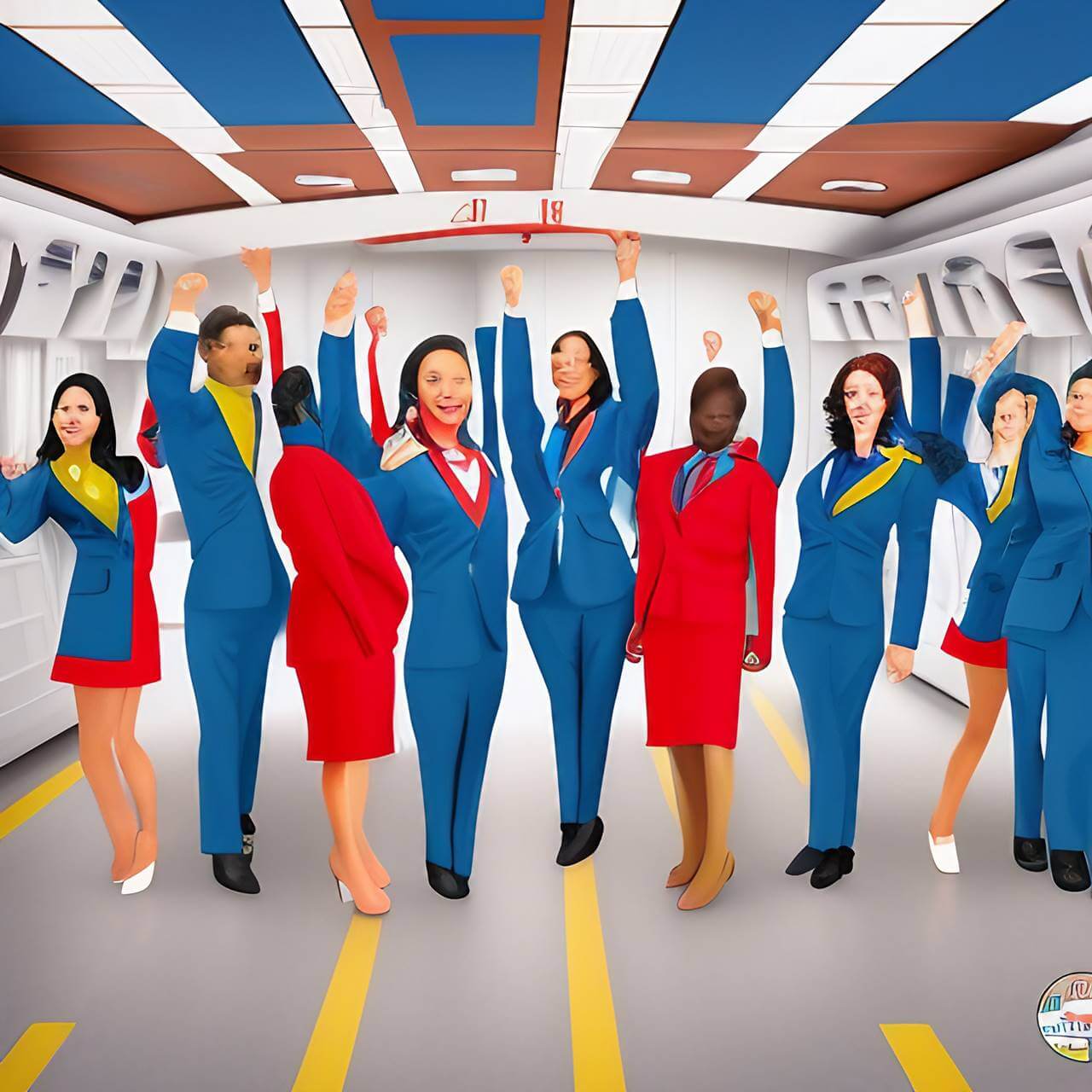 How Much Does it Cost to Attend a Flight Attendant School Program?
The cost of attending flight attendant school can vary greatly, depending on the program and institution you choose. It's important to do your research and find the best fit for you – not just the cheapest option. Additionally, some schools offer financial aid or payment plans, so be sure to inquire about those options before enrolling.
On average, expect to pay anywhere from $1,500 to $10,000 for a comprehensive program that includes classroom learning and in-flight training. This investment will provide you with the skills and experience necessary to launch your career as a flight attendant. So while it may seem like a large expense at first, it could ultimately lead to a rewarding job with opportunities for advancement and travel. Don't let the cost deter you from pursuing your dream career – start researching flight attendant schools today!
Also Read: 15 Cabin Crew Career Progression Paths for Flight Attendants
The Job Prospects for Graduates of Flight Attendant School Programs
The job prospects for graduates of flight attendant school programs are on the rise. As the demand for air travel continues to increase, airlines are expanding their fleets and hiring more staff. Some airlines have even started recruiting directly from flight attendant schools due to the highly specialized nature of the job.
So, what is the best flight attendant school? It ultimately depends on individual preferences and career goals. Students may want to consider both traditional university programs and specialized institutions, as well as their offered resources and connections with industry leaders.
Ultimately, a successful graduate will have gained not only technical knowledge but also practical experience through internships or partnerships with airlines. To ensure a successful career, individuals need to choose a program that aligns with their personal and professional aspirations.
Also Read: How to Become VIP Flight Attendant | Work in Private Luxury Jets
Career Opportunities for Graduates of Flight Attendant School Programs
Graduates of flight attendant school programs have the opportunity to work for a variety of airlines, both domestic and international. In addition to traditional flight attendant roles such as serving food and beverages, ensuring passenger safety during flights, and handling emergencies, there are also opportunities to specialize in areas like security, first-aid, linguistics, customer service, and more. With the ever-changing industry and advancements in technology, the sky truly is the limit for potential career growth within this field.
The best flight attendant school is ultimately one that offers comprehensive training in all aspects of being a successful flight attendant, as well as a strong network for job placement upon graduation. Remember that though it may seem glamorous at times, being a flight attendant requires dedication and hard work – but the rewards can make it all worth it.
Frequently Asked Questions
1. Is it hard to get into Flight Attendant School?
No, it's not hard to get into flight attendant school. However, there are usually a few requirements that applicants must meet, such as being at least 18 years old, having a high school diploma or equivalent, and being able to pass a physical examination. Some schools may also require that applicants have a valid passport.
2. Do I need to have a certain height or weight to be a Flight Attendant?
Airlines have a minimum height requirement to make sure flight attendants can reach the hat racks. The weight requirement is not usually specified though most airlines require flight attendants' weight to be proportionate to their height. Some airlines use the BMI calculator to gauge if a person's height is indeed proportionate to their weight.
Most airlines also have general physical appearance guidelines that applicants must meet. For example, many airlines prefer that flight attendant have a well-groomed appearance and a pleasant personality.
3. What is the highest-paying Flight Attendant?
Salaries at Delta average $78,071 per year, with 4 409 reviews reported.
Delta is a great company to work for, with an average salary of $51,029 per year. They have 524 reviews and 8 reported salaries.
Southwest Airlines is a great choice for anyone looking for an affordable and reliable option for air travel. With fares as low as $49,979 per year, it's no wonder Southwest is one of the most popular airlines in the world!
At Corporate Air LLC, the average salary is $47,680 per year.
Alaska Airlines is an excellent choice for anyone looking for a stable and well-paying airline career. With an average salary of $46,885 per year, you can count on Alaska to provide you with a good living.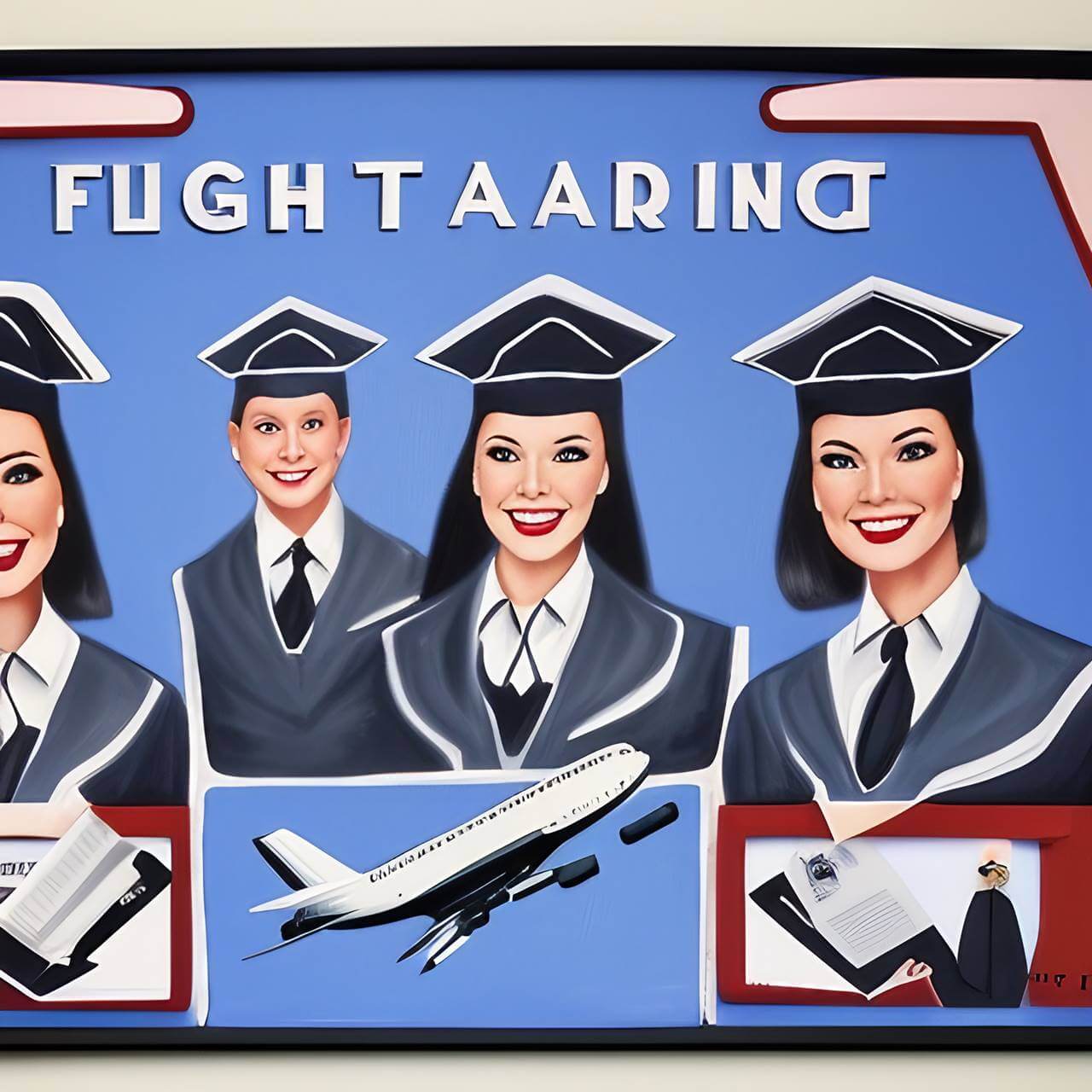 Summary
Choosing the best flight attendant school is a big decision, but it doesn't have to be overwhelming. With a little research, you can find a program that's perfect for you and your career goals. Just remember to consider all aspects of the job, from the physical and emotional demands to the necessary skills and qualifications. And most importantly, don't forget to enjoy the ride!
Happy flying!