Southwest Airlines is known for its friendly and efficient customer service, and flight attendants are a big part of that. If you're interested in joining the Southwest flight attendant team, there are a few requirements you'll need to meet. First and foremost, you must be at least 20 years of age and have a high school diploma or equivalent.
You'll also need to be able to pass a background check and a drug test. Furthermore, you must be able to lift 50 pounds and have the ability to stand for long periods of time. Finally, you should be comfortable working in a fast-paced environment and be able to handle difficult customer service situations with grace. If you meet all of these requirements, you may just have what it takes to be a Southwest Airlines flight attendant.
Also Read: How to Answer: What are Your Strengths?
Southwest airline's headquarters are in Dallas, Texas, and it operates scheduled flights to 121 cities in the United States and 10 other countries. The following details will give you what it takes to become a Southwest Airlines Flight Attendant. Details such as salary, benefits, and helpful hints for your application and interview are also listed here.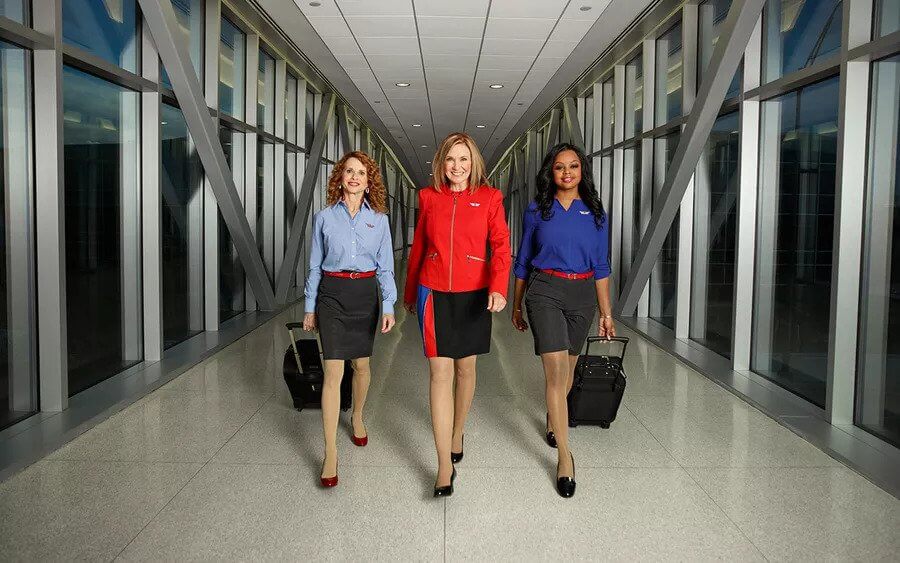 List of Requirements and Qualifications to become a Southwest Flight Attendant
Southwest Airlines is one of the trusted airlines in the United States, thus getting a job as a Flight Attendant here is quite difficult! There are some criteria that must be strictly followed. But don't hesitate because if you can apply if you meet the following qualifications:
Must be at least 20 years old.
English proficiency is required.
Capable of lifting 50 pounds as well as standing, kneeling, lifting, and reaching
GED or high school diploma
The capacity to work legally in the United States
Capability to fly domestic as well as international routes
Correctable vision to 20/40
Meet the job's physical requirements (reach overhead bins, stand for long periods of time, etc.)
Must pass a background check and a drug test
Although these are the standards, Southwest believes the best candidates also have the following qualifications:
Previous experience in the aviation industry
Continuing schooling after high school
1 year or more of customer service or guest care experience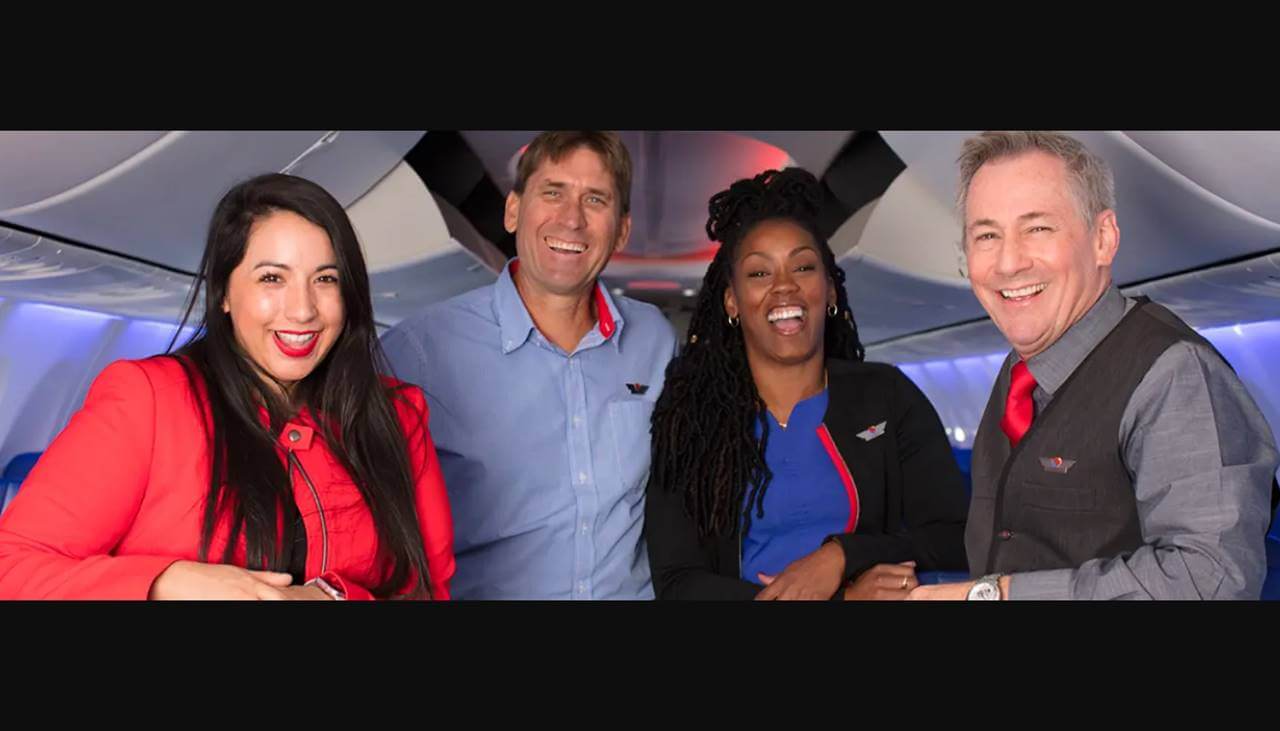 Application Process
Here is an overview of the application process to become a cabin crew member of Southwest:
Step 1: Complete the application form and upload your resume/CV. You can go here: https://careers.southwestair.com/flight-attendants
When there is an opening, you will see all the necessary requirements and how to apply. Since there are many applicants, applying as quickly as possible when you notice an open position would be recommended. Many aspiring FAs are in line so you're not just the only applicant, airlines may close the job position faster than expected, so you don't want to miss out.
The following documents must be submitted to Southwest Airlines:
Picture and photocopy your Passport
Resume/CV soft copy
Supporting documents for your educational background
You should receive an email from the HR Department within a week or two after submitting your application.
Step 2: If you advance to the next round, you will be required to complete an online examination comprising numerous questions.
Step 3: You will be scheduled for an interview over the phone If you pass the online test. In this interview, you will be assessed by a recruiter and Flight Attendant.
Step 4: After passing the initial interview through a phone call, you will proceed to the in-person interview. If passed, you will be requested to attend numerous in-person interviews at Southwest Airlines Headquarters in Dallas, Texas.
Step 5: This is the part where you will have an Assessment of Physical Performance Standards Proficiency.  After the completion of all in-person interviews, you will be required to complete the physical performance standards proficiency assessment, as well as the drug test, medical examination, and background check.
Step 6: If you are in, then the next thing for you will be the training. You will be required to participate in Initial Flight Attendant Training. You will be invited to join the Southwest Airlines Flight Attendant team on a conditional job offer after passing all interviews and exams and submitting all necessary documents. This means that you will only be hired if you complete the four-week Flight Attendant Training course in Dallas, Texas.
Also Read: How to Answer: Tell Me About Yourself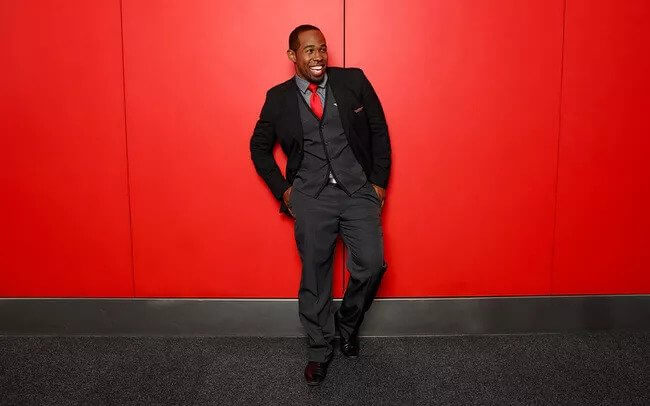 Salary & Benefits
The rate you can earn as a cabin crew for Southwest (if you are newly hired) is around $26 per hour. As with most careers, you may expect to earn more money as you gain experience.
Flight Attendants with more than 5 years of experience at Southwest Airlines earn an average of $38 per hour, while those with more than 10 years of experience can expect to earn $60 per hour.
Southwest Airlines flight attendants also receive annual bonuses.
Video: A Day in the Life of a Flight Attendant | Southwest Airlines
Flight attendants have one of the most unique and interesting jobs out there. No two days are the same, and they get to see the world while helping people. If you've ever wondered what it's like to be a flight attendant, here's a glimpse into a day in their life on Southwest airlines:
"We work as what people would expect." This is how a Flight Attendant from Southwest Airlines describes a day in his life. He describes an 18-hour flight a day as a normal routine. The first thing he does after entering the gate is to talk with the operations agent and pilot to get updates they need to know for the whole flight.
Photos: Southwest Airlines Cabin Crew Uniforms
Check out these pictures of Southwest Airlines crew so you can see what they look like in uniforms:
Frequently Asked Questions
Here are some common questions and answers about the job requirements as a cabin crew for Southwest:
1. How Long Will the Southwest Airlines Application Process Take?
Getting a job as a Flight Attendant is not an easy task. It's also good to keep in mind that the length of the application procedure varies greatly across applicants. It can take a few months, while for others, it can take a year.
2. What Should You Expect During Your Southwest Airlines Interview?
While you never know which questions will be asked of you during the interview, you can ALWAYS prepare.  Read articles that are related to Flight Attendant interviews or you can also watch videos. If you know someone who works in the same field, go and ask. Much better if this person is working for the same airline because questions may differ on the airline where you are applying.
3. What are common questions they throw on candidates?
Southwest Airlines may ask you the following:
Tell me a bit about yourself?
Why do you want to be Cabin Crew?
Why do you want to work specifically for Southwest Airlines?
What can you say about Southwest Airlines?
How do you feel about having to relocate/commute?
Why should the airline pick you up? What sets you apart from other candidates?
4. How long is the training?
The training will only last for 4 weeks.
5. Is there a background check to pass?
Yes, a background check will be done throughout the application process.
Summary
The cabin crew of Southwest Airlines is widely regarded as being among the best in the industry. Known for their friendly and efficient service, they are often praised by passengers for making travel a pleasant experience.
In addition to providing excellent customer service, the cabin crew also plays an important safety role. They are responsible for ensuring that all passengers are seated and buckled during take-off and landing, and they are trained to deal with emergency situations. As a result, they play a vital role in ensuring the safety of all passengers on board.
Southwest Airlines is one of America's leading airlines and has a reputation for being a good fleet to work and start a career as a flight attendant. They have multiple operational bases spread throughout the country, which should make finding one near you simple and convenient.
They provide excellent compensation, competitive benefits, prospects for growth, and free training (which includes a bonus when you finish!)