EasyJet is one of the cheapest airlines that operate domestic and international flights. So, this is the best place to start your aviation career and enjoy a multicultural and inclusive workplace. When you are hired as an EasyJet flight attendant, you are expected to perform different responsibilities that ensure the comfort and safety of the passengers on-board.
Also Read: 5-Day Trip to Italy: Milan, Lake Como, and Venice
This blog will guide you on how to become a qualified EasyJet cabin crew member. Read the article thoroughly to know the responsibilities, qualifications, and requirements to prepare yourself before applying for a flight attendant position at EasyJet. As the flight attendant job is on high demand due to the growing appetite for aviation travel, it's important to stand out at every stage of the application process to be successful.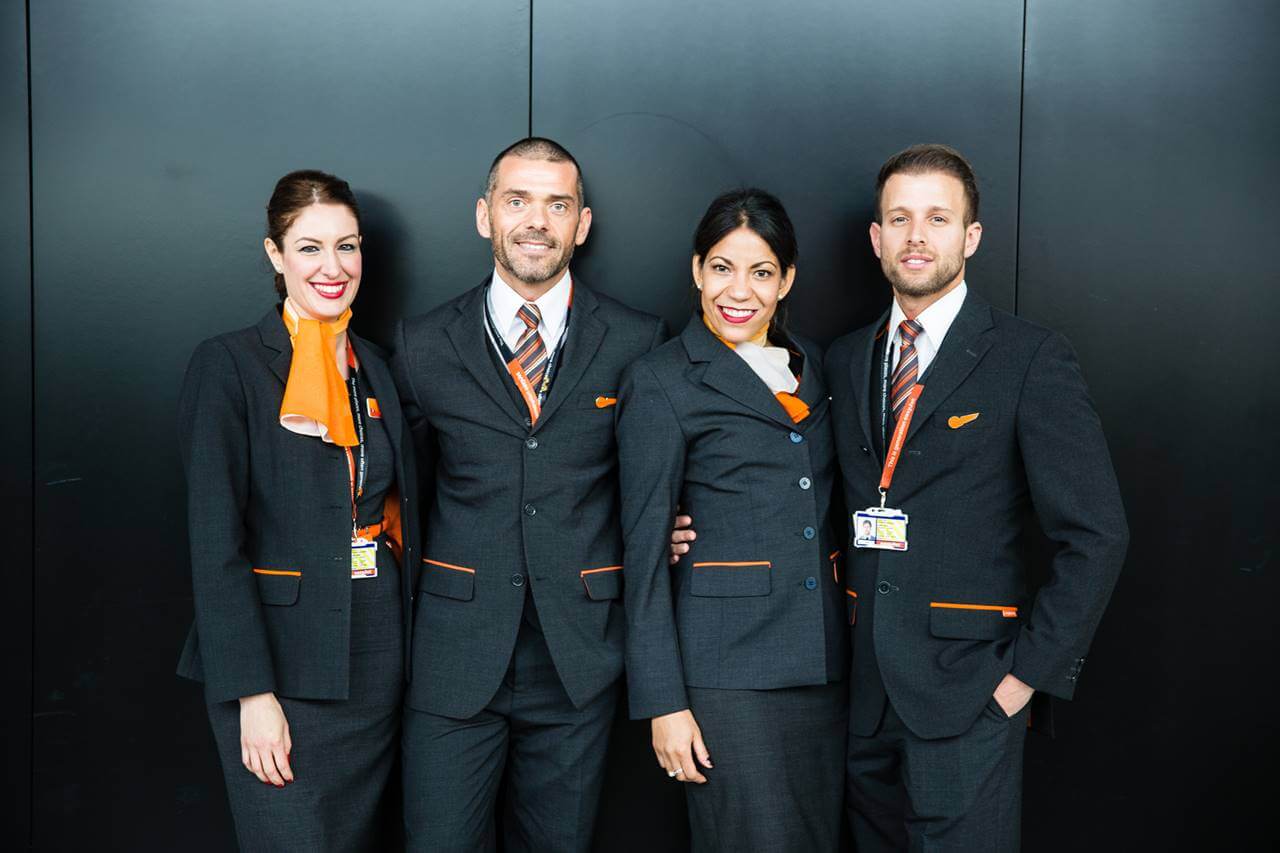 Overview of EasyJet
EasyJet is one of the well-known airlines established in the UK that offers low-cost flights. It has handled more than 100 aircraft fleets on international and domestic flights. The company comprises more than 4,000 qualified staff, including cabin crew members and flight attendants.
EasyJet is home to more than 300 airplanes, making it one of the world's biggest airlines. Its 308 aircraft operate in 153 airports and serve over 900 routes throughout 34 countries. This airline is designed to give its passengers the warmest welcome while having a more affordable, enjoyable, and easier air flight through Europe. Furthermore, EasyJet also caters to flights for business or leisure purposes.
Among their staff, their flight attendants are the most crucial employees that help them turn their vision into a reality. As an EasyJet flight attendant, you must be willing to accommodate passengers with high professionalism. Providing excellent customer service is the airline's main goal to gain the trust and loyalty of its passengers.
Despite being one of the cheapest airlines in the United Kingdom, EasyJet ensures 100% efficiency and trained staff to accumulate customer solutions that meet their passenger's needs without compromising operating efficiencies.
Therefore, passengers can rest assured of being accommodated by responsible EasyJet flight attendants while ensuring comfort and safety throughout the flight. The airline offers top-notch customer service and is always open to assist passengers' queries and requests.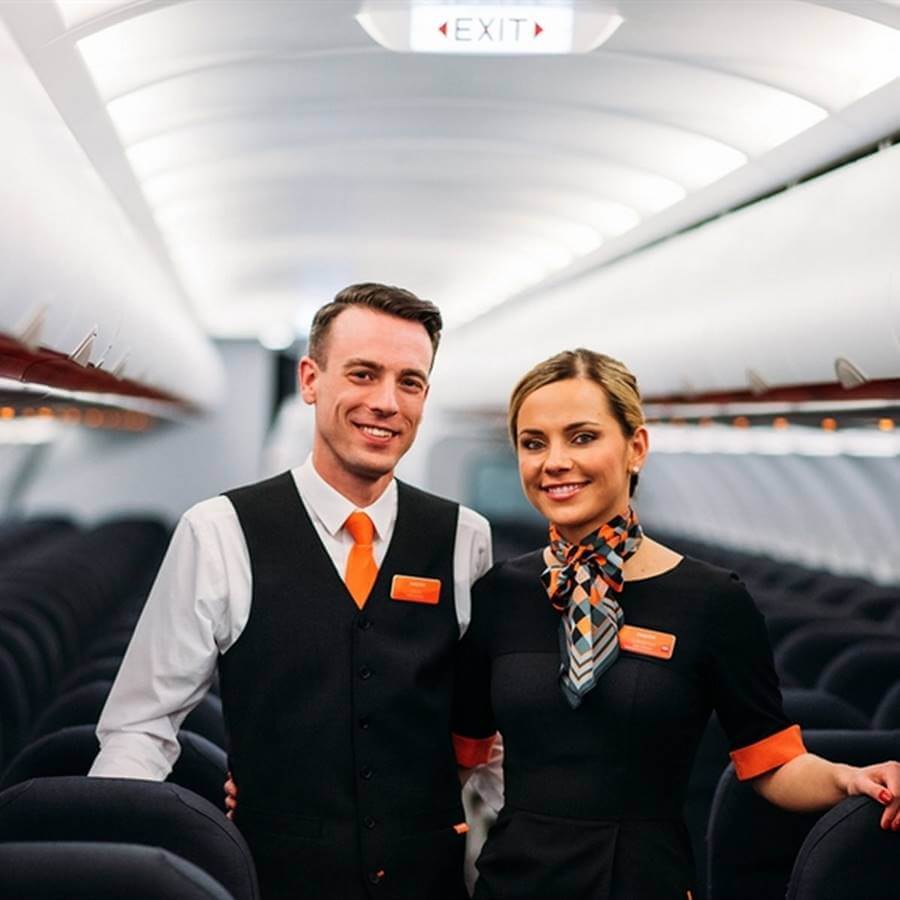 Responsibilities
EasyJet is hiring for a qualified cabin crew. If you want to be part of the team, here are the responsibilities the company will expect from you:
Ensure to follow the company's policies and safety standards.
Show gratitude to your passengers with joy and excitement, and put a touch of your personality and sense of humor to give them a more pleasant travel experience.
Offer passengers top-rated customer service. This includes incorporating in-flight incorporation of restaurant and boutique services.
Always adhere to EasyJet Customer Charter in every work activity on and off the flight.
EasyJet airlines offer development programs and training that cabin crew members must attend. This is to help you develop soft and hard skills as their staff. Such programs also ensure continuous excellent customer service to the passengers.
Make sure that passengers will take their flight in a passenger-friendly on-board environment.
Maintain constant contact with your onboard team to ensure excellent on-time performance.
 Answer passengers' queries and requests throughout the flight.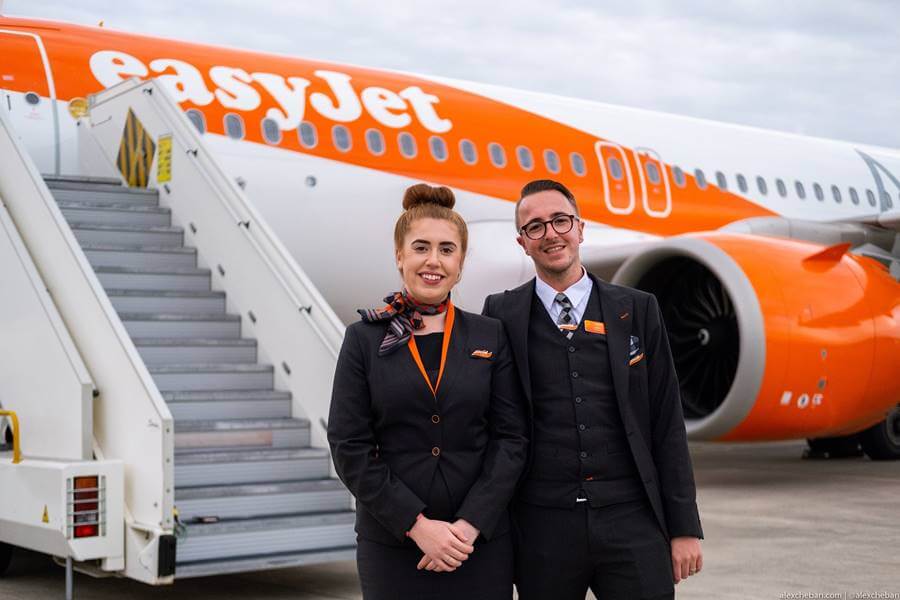 Qualifications
If you want to be an EasyJet cabin crew, you must meet the qualifications and requirements outlined below:
Aspiring flight attendants must be of legal age (at least 18 years old).
You must be a passport holder that lets you work and live in the United Kingdom.
It is an advantage if you know multiple languages. EasyJet offer considerable consideration to applicants who show proficiency in French and English.
You must use English in writing and speaking proficiently.
Applicants should provide a high school diploma.
You must be technologically inclined.
Having a charter experience is an edge.
You must acquire Transport United Kingdom security clearance.
You must be willing to work full-time with EasyJet Airlines. This means that you should not be linked with different airlines other than EasyJet.
Applicants must pass a physical and mental health test.
Applicants must show clean international, and United Kingdom Criminal Record checks.
You must complete excellent pre-employment and referencing checks.
Additional Requirements:
Applicants for EasyJet cabin crew must be at least 157.5cm (5'2") but not taller than 190 cm (6'3") without shoes.
Must comply with conventional aircraft jump seat harness dimensions with a lap circumference of 106 cm and 157 cm shoulder-to-waist measurement.
Competent in passing a medical screening.
Ability to communicate well in spoken and written English.
Ability to dive at least 25 meters deep without help and reach the surface efficiently.
Possession of, and the readiness to provide, appropriate proof of eligibility to work in the country where the employment is situated.
Must have a passport valid for travel to any country in the European Economic Area.
Experience in dealing with customers and exuding confidence in your abilities to manage a job that involves working with clients.
No visible piercings or tattoos on the body.
A reliable activity record that covers the last five years.
How to Become a Flight Attendant for EasyJet
The following are the essential steps to accomplish when applying for a cabin crew position at EasyJet Airlines. Consider the information below as your guide to determine the company's hiring process.
Step 1: Go to the official website.
The first step is to visit EasyJet's official website at https://careers.easyjet.com and view the Career section on their page. Go to the RECRUITMENT PROCESS tab to view important information on their hiring procedure. Read the outline and click APPLY whenever you are ready to proceed with your online application.
Step 2: Enter all pertinent information to complete your online application.
Provide the necessary information, including your name, mobile number, and email address. Upload your most updated resume and curriculum vitae.
Step 3: Accomplish the online examination the company provides.
An online examination will be provided to gauge your skills as an applicant. After that, EasyJet will email you within three days to give you the results.
Step 4: Wait for the result.
When you pass their online test, the company will review your application and notify you whenever you can proceed to the next stage of the recruitment process which can include an interview.
Salary and Benefits
If EasyJet approves your application to be part of their cabin crew team, you will enjoy the company's benefits. Their benefits include dental and medical insurance, opportunities for intensive career growth, and a reasonable salary.
Furthermore, the airline lets their flight attendants avail themselves of free EasyJet flights and considerable discounts in hotels and other airlines. Being a cabin crew in EasyJet Airlines has an average salary of 9,084 to 26,922 Euros per month.
Video: Secret Cabin Crew Code Training Video
This is a video uploaded by EasyJet that provides aspiring cabin crew an overview of how to communicate with their colleagues and passengers using hand signals and other secret codes. This video teaches you to perform such signals with grace while on board.
This is an excellent video, especially for those who want to apply as a cabin crew at EasyJet airlines. Therefore, you must watch the video from the start to the end to have an overview of what you should expect when working as an EasyJet cabin crew before submitting your application.
Photos: EasyJet Flight Attendant Photos
Check out these photos of EasyJet's Flight Attendants in uniform. As you can see, the uniform is meant to be stylish and functional at the same time. It also helps preserve the individual's and the company's image of professionalism and excellent attention to detail.
Frequently Asked Questions
To help you further understand how EasyJet looks for a potential cabin crew, we have prepared this section that answers the frequently asked questions.
1. At what age should I apply as a cabin crew in EasyJet airlines?
As mentioned earlier, EasyJet airlines only entertain applicants aged 18 and above.
2. I am a fresh graduate; can I apply as an EasyJet flight attendant?
Although EasyJet prefers applicants with experience in customer service, fresh graduates are open to applying.
3. If my application is denied, can I still re-apply to EasyJet Airlines?
Yes. You can still re-apply if you are unfortunate during your first time applying to EasyJet airlines. However, you have to send another application after six months.
4. How long is EasyJet cabin crew training?
Training for EasyJet cabin crew usually lasts for at least three weeks.
5. When can I expect a response from EasyJet after I send my application?
In most cases, EasyJet has a fast application assessment, and they usually send you an email regarding your application within two business days. Always check your spam folder since some emails from EasyJet are usually marked as spam.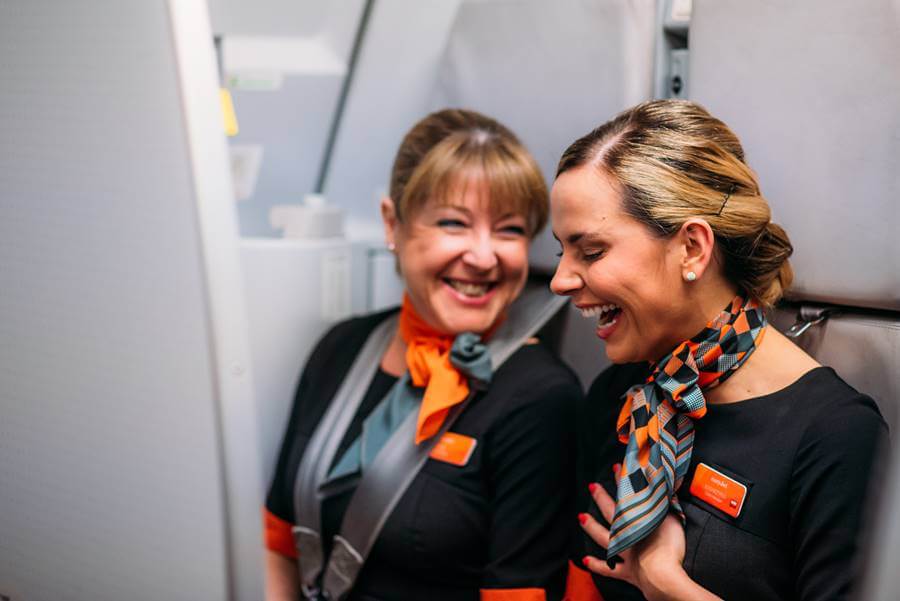 Summary
An EasyJet flight attendant is responsible for keeping the comfort and safety of the travelers as the highest priority throughout the flight. Furthermore, you also need to keep them entertained by offering outstanding customer service and answering any queries.
To conclude, applying for EasyJet cabin crew is easier than for other airlines. As long as you meet all the qualifications, pass the tests, and submit the requirements, you are more likely to get hired.
Contact Information
EASYJET
Address: Hangar 89 (H89), London Luton Airport in Luton, Bedfordshire
Telephone Number: +44 (0) 330 5515151
Website: www.easyjet.com
Facebook: https://www.facebook.com/easyJet
Instagram: https://www.instagram.com/easyjet/
Twitter: https://twitter.com/easyJet