If you are thinking of becoming a flight attendant for Piedmont Airlines, there are a few things you should know. First, you must be at least 21 years old and have a high school diploma or GED. You will also need to pass a background check and drug test. In addition, you must be able to swim and be comfortable with heights. If you meet all of these requirements, you will need to complete a training program that lasts about 4 weeks. During this time, you will learn about safety procedures, customer service, and other important aspects of the job. If you successfully complete the training program, you will be well on your way to starting an exciting new career as a Piedmont Airlines flight attendant.
Also Read: Tips in Creating the Perfect Resume to Land You a Job as a Cabin Crew
Piedmont Airlines provides an equal opportunity to all qualified applicants. This is one of the airlines that welcomes any aspirant regardless of gender, national origin, ethnicity, color, religion, age, marital status, veteran status, sexual orientation, gender identity, or expression. Piedmont Airlines also obtain information about handicap, pregnancy, genetic information, citizenship, and other legally protected features.
Piedmont Flight Attendants have set a benchmark for safety and inflight service delivery. As a flight attendant, you will handle a wide range of situations while in contact with the public, work independently in the cabin without supervision, ensure the safety and comfort of your passengers, and provide an adequate response to a range of emergencies and non-emergency situations. These are only some of the responsibilities you need to take in case you get hired at Piedmont. Now, to see if you have what it takes, read the following requirements and qualifications below.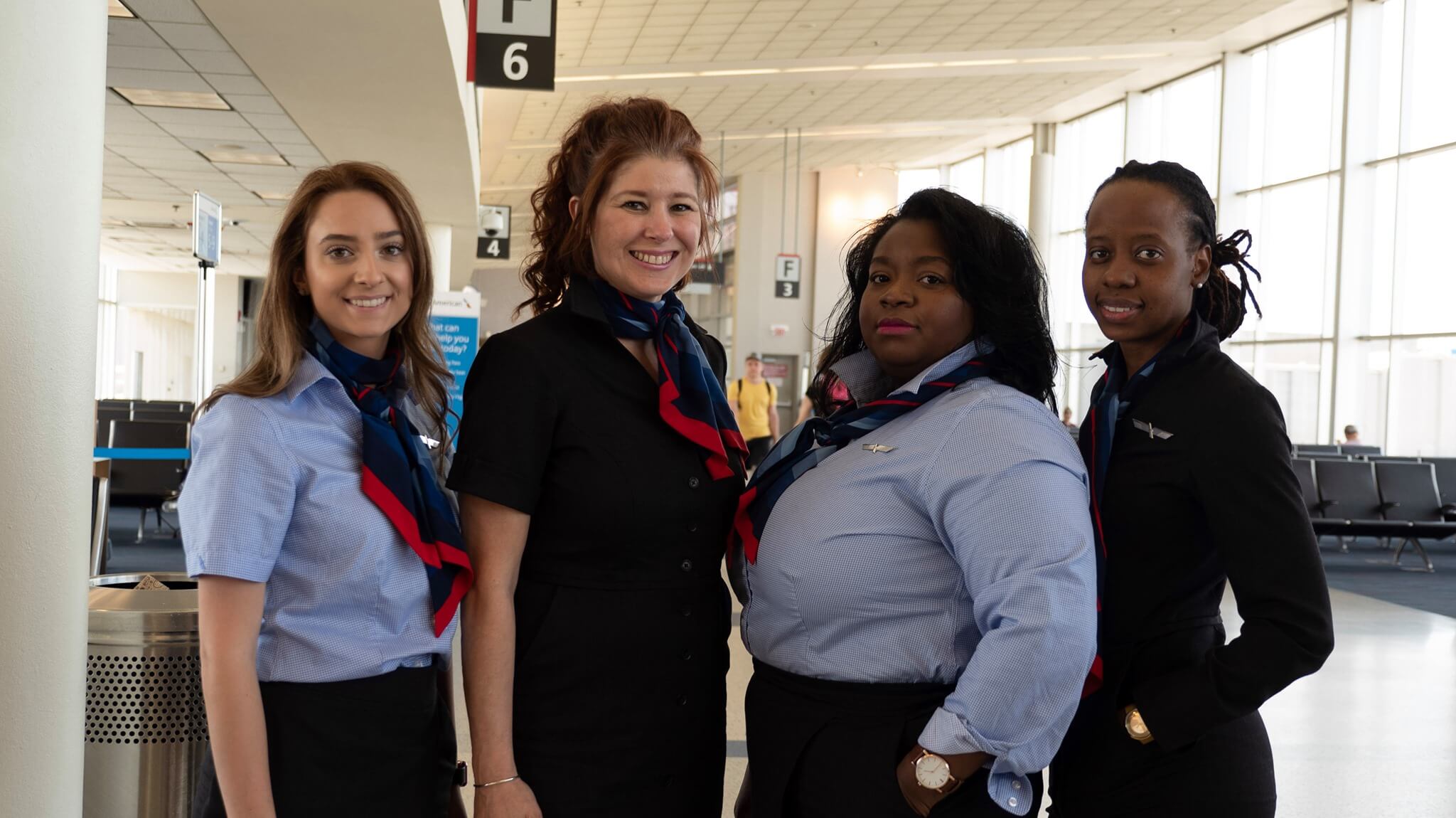 List of Requirements and Qualifications to become a Piedmont Airlines Cabin Crew
Must be at least 21 years old.
GED or high school diploma
At least 5'2 in height, but not taller than 6'0
Must have valid US or international passport (with appropriate visas) permits to travel to all Piedmont destinations.
Employment authorization in the United States
You must be able to sit in the flight attendant's jump seat and fasten the harness without needing to make any modifications. You must also be able to navigate the cabin aisles and operate the emergency exits.
Excellent interpersonal and communication abilities, including the ability to read, write, and speak English fluently.
Maintain a professional appearance.
While in uniform piercings and extreme hair colors and/or styles are not authorized.
It would be an edge if you are:
Able to handle challenging situations competently
College education and two or more years of customer service experience
Previous flight attendant training
Piedmont Airlines also require some physical qualifications for aspiring flight attendants such as:
Flight attendants must be physically fit enough to pull, push, reach, bend, and walk. Since it will become a part of their work-life on the fleet.
You must be able to lift goods
You must also be capable of pushing and pulling objects such as push carts
You must also be able to stand for lengthy periods of time and speak in public.
Flight attendants may have schedules at nights, weekends, and holidays.
You must be willing to be away from home and be exposed to various climates.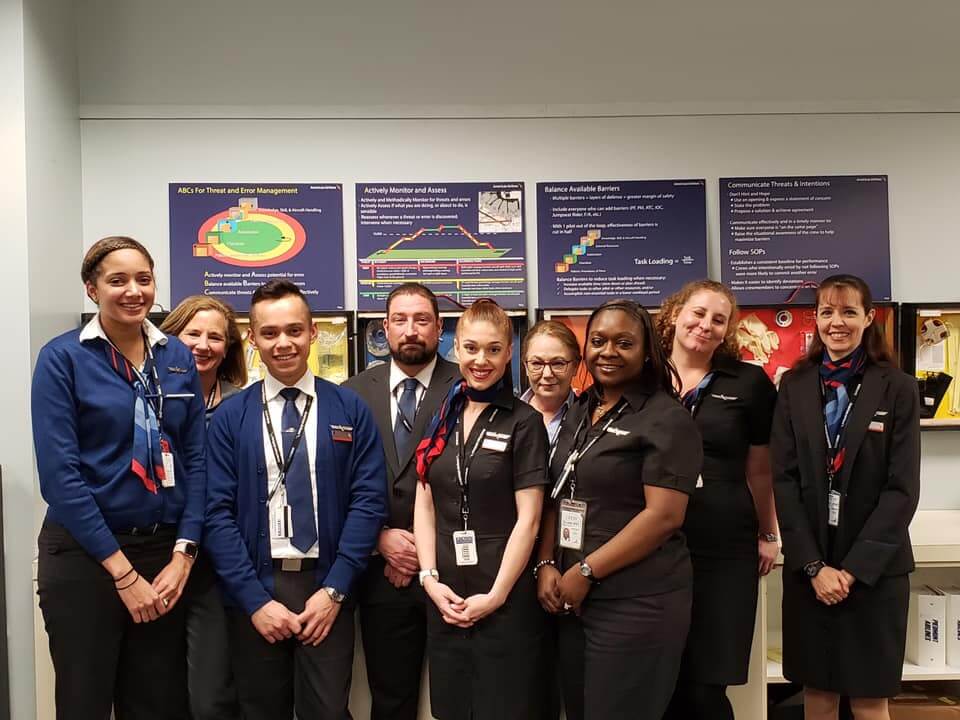 Application Process
Here is an overview process of the application and hiring at Piedmont Air to guide you:
Step 1: Prepare your documents. All necessary documents you need to provide are listed on Piedmont Airways' official website. You can go here: https://piedmont-airlines.com/flight-attendants/
Remember that if you don't do it right, this opportunity will pass you by, so double-check your résumé, records, and photos before attaching them to your application form or even before clicking the submit button.
Step 2: After you've double-checked your documents, go to Piedmont Airlines' website and register. At the top of the page, select "Flight Attendants." It will automatically redirect you to a new window with additional data and information about the job opening.
Click "Apply," and then the registration will require you to enter some personal information such as your name, gender, and birthday. You can now move to the next step after submitting your application form.
Step 3: Wait for Company Notifications regarding your application. If you passed the online application and screening, Piedmont Airlines will send you an email or message.
Step 4: Complete the 4-week training. Before you serve the fleet, all candidates must first go through training. Four weeks of paid ground school training are scheduled in Charlotte, NC, with arrangements made for your quarters as you are expected to stay at the hotel during training. Following that, you will have two weeks of on-the-job training, which must be completed successfully.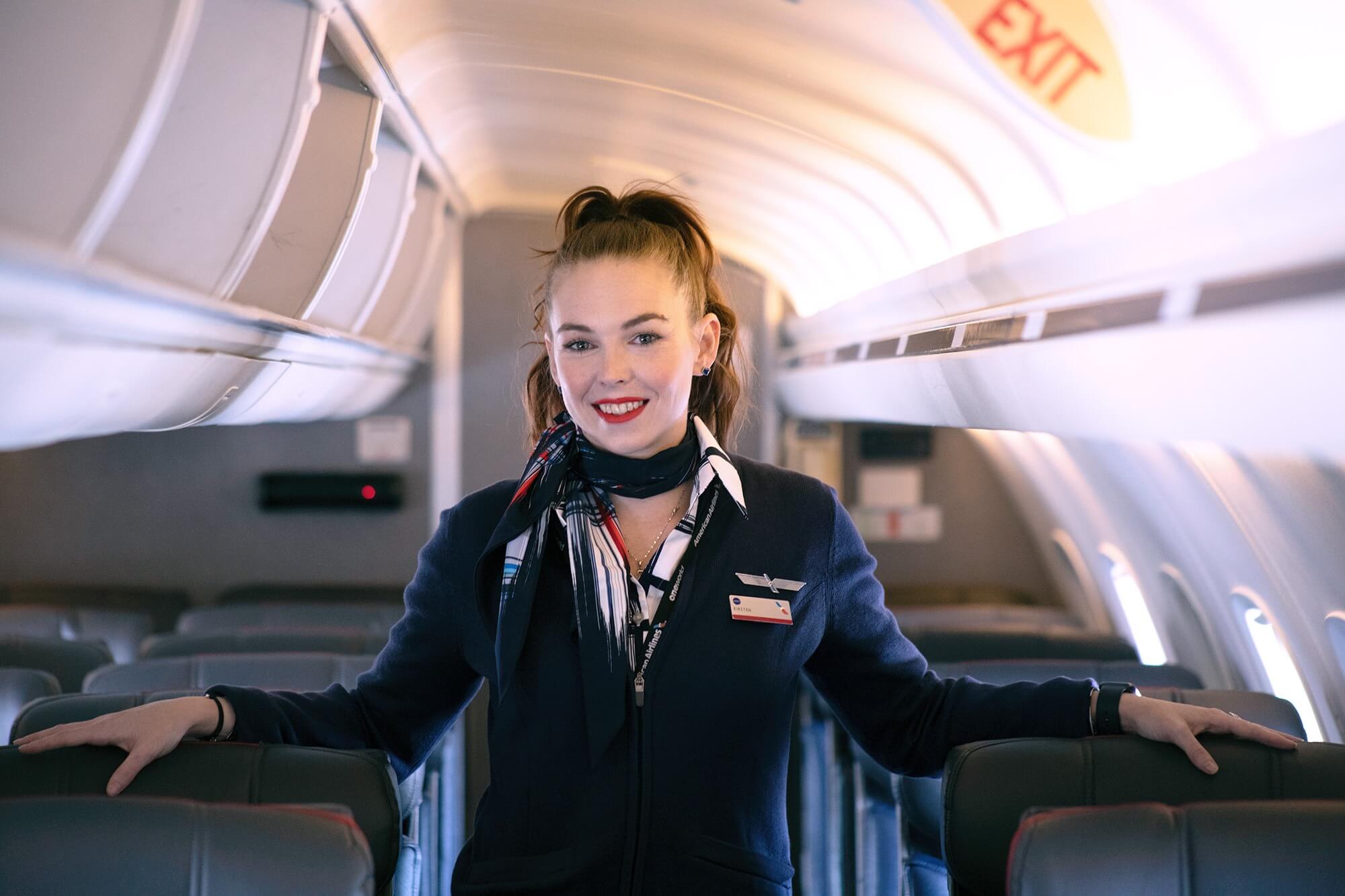 Salary and Benefits
A Piedmont Airlines Flight Attendant's starting wage is $19.06 per flight hour plus $1.80 per diem. Of course, the number of years of service, position, extra hours worked, and bonus money all factor into a flight attendant's remuneration.
You are also eligible for the following benefits:
Profit-Sharing
Paid Holidays
Paid Sick Leave
Classroom Instruction
Travel Savings/Free Travel
Dental Insurance
Insurance for life and disability
401(k) plan
Video: On the Job: Flight Attendants
In this video, Danitra Jones, a flight attendant of Piedmont Airlines shows how they start their they inside the fleet. At exactly 4:30 am, she needs to make a report and set up the plane. But before doing so, they have breakfast available and a drink that will get them to stand the whole day. For Piedmont flight attendants, there is no job that can make them meet all people by traveling to different places in the world.
Photos: Piedmont Airlines Cabin Crew Uniforms
Check out these pictures of Piedmont Airlines crew so you can see what they look like in uniforms:
Frequently Asked Questions
The following are some of the common questions asked about Piedmont Air:
1. What if I am only a visitor in the country? Can I still apply?
Unfortunately, Piedmont Airlines is very stringent about this condition. To be considered, you must have a permanent resident card or petition for residency.
2. Will I get better rates after a year?
You will. Your salary rate income depends on the following factors; length of service in the company, your position, and incentives.
3. Is there any kind of training required before working at Piedmont Airlines?
Yes. You will be required to complete a 4-week training and 2 weeks of on-the-job training
4. Can I resubmit if my application is rejected?
Yes. You can do it as many times as you want! Simply make an effort to improve your CV and physical requirements. It is recommended that you wait for six months before reapplying.
5. Is it acceptable to wear make-up and jewelry to an interview?
You can, as long as you still appear tidy and decent.
Summary
As a Piedmont Airlines flight attendant, you will be responsible for providing excellent customer service to our passengers. You will be responsible for ensuring that all passengers are seated comfortably and that they have all the necessary information about the flight. In addition, you will need to be able to maintain order in the cabin during the flight and deal with any emergencies that may arise. We are looking for candidates who are passionate about customer service and who have the ability to work well under pressure.
The different airlines have different requirements and qualifications. Unlike other airlines, Piedmont has a bit long list of physical requirements. The compensation is not huge compared to other airlines, but still, this is one of the best starting grounds.
If you possess the cabin crew qualities and you are interested in joining the team, please submit your resume and cover letter today.