If you are interested to work for PSA airlines as a flight attendant, it's good to know what to expect in terms of the requirements, qualifications, documents needed, and the like, to make your cabin crew application successful.
Pacific Southwest Airlines, also known as PSA, is an airline company that hires over 5,000 people with 800 daily departures to approximately 100 locations. It is one of the forerunners of today's American Airlines, so getting in can be a little challenging. But if you would like to be part of this community, anything is possible! Just read through this article to stay informed, and we wish you luck and hope to see you soon!
PSA Airlines is holding recruitment events for their flight attendant positions. To make sure you qualify, it is best that you check the needed requirements for the cabin crew opening with PSA Airlines before you submit your applications online.
Take note that this PSA Airlines job hiring event is on an "Invitation Only" basis. This means that you need to send in your applications online before you get entertained on the actual recruiting sessions on the locations listed below.
It is also highly recommended to see if you have met the qualification requirements before you check the PSA Airlines cabin crew job opening schedules. It is important to know what you are getting into to set proper expectations. To know more, check out these related articles: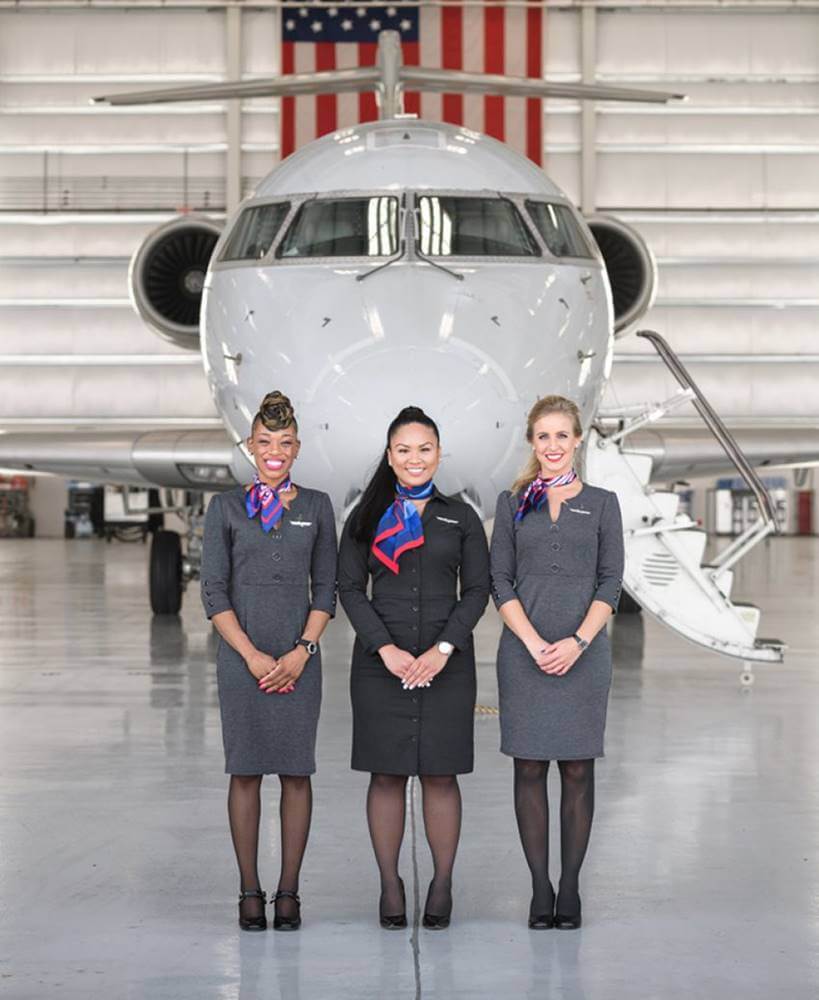 Overview of PSA Airlines
PSA Airlines is a local air carrier in Vandalia, Ohio, with its main offices located at Dayton International Airport. The airline is a holding company of the American Airlines Group, which pays it to manage, control, and sustain aircraft utilized on American Eagle flights, which are planned, promoted, and put on sale by American Airlines.
The business employs over 5,000 people and operates over 800 daily departures to approximately 100 locations. And to protect the brand, the airline is known as Pacific Southwest Airlines, or simply PSA, one of the forerunners of today's American Airlines.
Special to many of its clients, PSA Airlines, is known to be one of the most go-to airlines of many. And to this day, it still holds a good reputation for safe transportation, kind and accommodating staff, as well as being considerate towards staff members.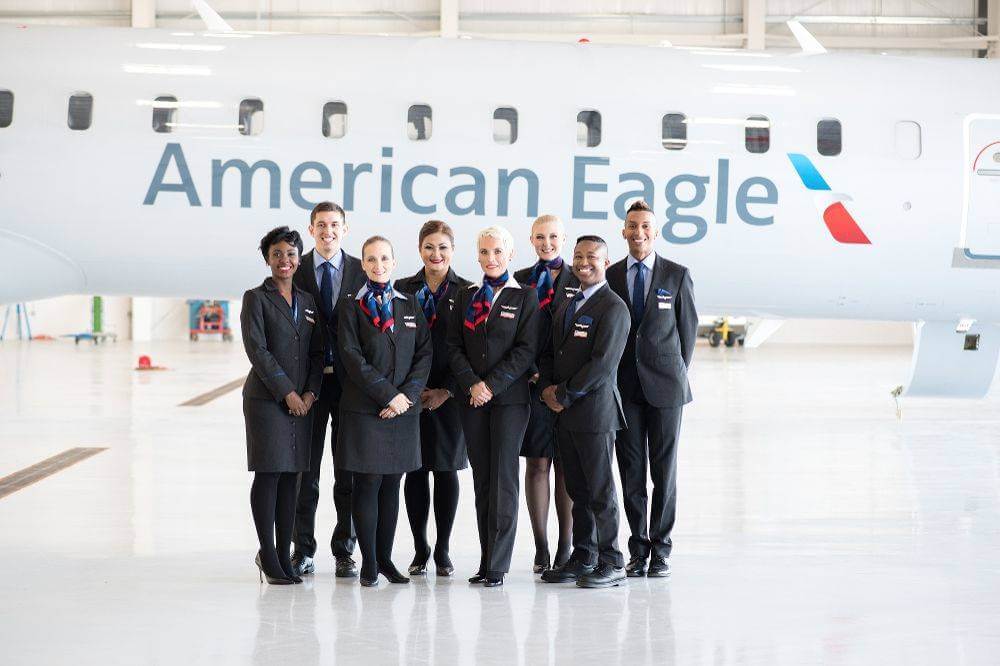 Responsibilities
Since PSA Airlines is well known for its respectful staff and safe travels, the company makes sure to hire someone who is able to continue fulfilling their airline's vision and mission. So, it would be evident that they are looking for someone who can exhibit the best qualities and present them to its customers.
You have to be someone who can act fast and be aware of what to do in emergencies and the like. These are just some examples that they try to search for in applicants when they are hiring. The important thing is that, as a flight attendant, you are able to look the part and be able to give something to the company and their clients.
If you wish to be a part of their community, be sure that you possess some of these abilities before applying. This is because the chances of getting hired are higher when they see something in you that they have been looking for. Please take note of these requirements as they are some of the golden keys you can hold to put things in your favor. With that said, here are some of the responsibilities of a PSA flight attendant.
As a Flight Attendant, the safety and wellbeing of your passengers is your top priority.
In difficult customer support situations and safety issues, they keep their calm and provide leadership.
They have strong interpersonal and communication skills and the ability to solve problems on the spot.
Their in-flight service should be of the finest quality.
Before taking off, conduct a safety check.
Passengers onboard the airplanes should be given information, guidance, and support for their comfort and safety.
Prepare and serve refreshments to passengers.
During an emergency, help guests and cabin personnel.
Passengers with specific needs should be given extra attention (disabled persons, elders, children, etc.)
Showcase the emergency gear and provide instructions.
Observe and guard the cabin on a regular basis.
Attend the "brief" and take action based on it.
Customers should be greeted, have their tickets checked, and should be shown to their seats.
For the sake of safety and protection, follow all aircraft guidelines and restrictions.
Reports on flying incidents should be submitted as analytic reports.
If you want to know more about their responsibilities, you can always check it out on their website: https://www.psaairlines.com/flight-attendants.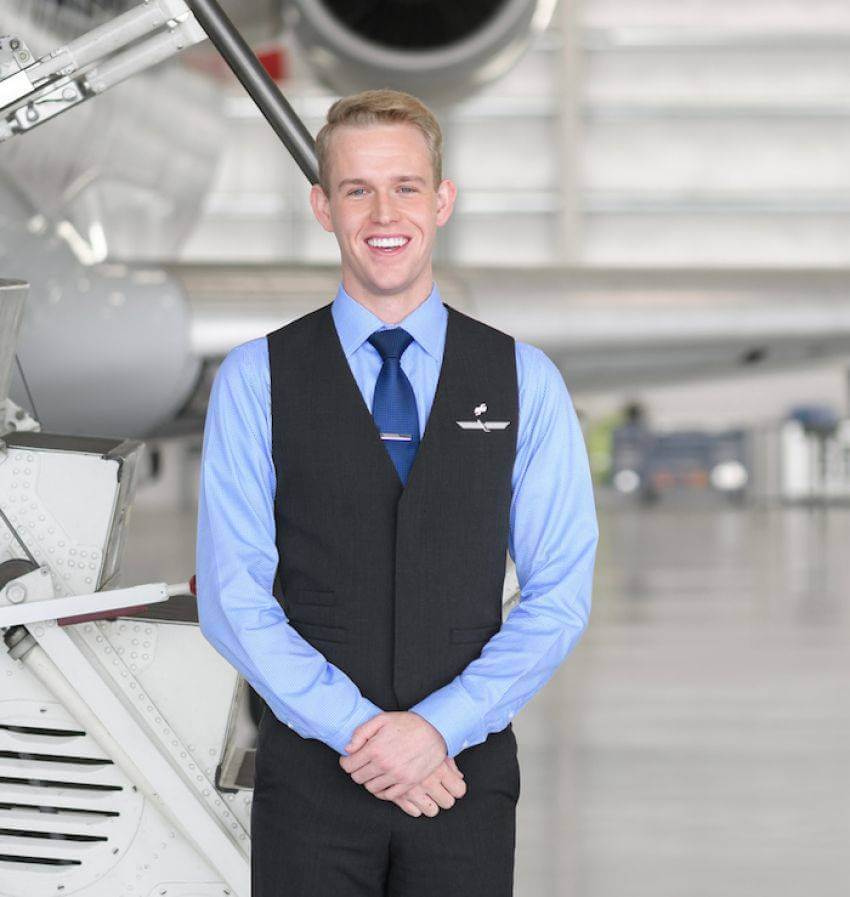 Qualifications
Now that you are aware of the responsibilities this job would entail, it is time to see if you are qualified to be a part of it. Responsibilities should not be the only thing to look out for. It is important to know if you are eligible to be a member. Qualifications are usually the first thing that they would look at. If there are certain aspects where you do not qualify, such as height and weight, chances are, your application may not move forward, and they won't get a preview of what you are capable of.
They get their first impressions from your qualifications, your physical appearance, and such plays an important part. So, if there are some qualifications that you lack, be sure to complete them to go through the following process. With that said, here are some of the qualifications you should have.
Must be at least 21 years old.
A maximum height of 6.0 feet and a minimum height of 5 feet 2 inches are required.
Willingness to transfer and relocate when needed
Adaptive and flexible to sudden changes and the like
There should be no obvious tattoos or piercings.
Maintain a professional demeanor and a pleasant outlook
A high school degree or equal is required; some college experience is recommended.
At least more than two years in a customer service position
You should have the ability to stroll down the airplane aisle while looking forward, fit fast via the over-wing escape, and sit in the flight crew jump-seat without alterations or a seat-belt extension.
Capable of lifting, pushing, and pulling at least a minimum of 40 pounds every day
On a daily basis, the capacity to stand for long periods.
It is necessary to have a valid passport.
Fluency in English is a plus, as is the ability to talk in a second language.
Talented in verbal and written communication
Ability to arrive at work on time and on schedule
Upon completing the 4-week training program, you must receive a valid passport.
If you want to know more about their qualifications, you can always check it out on their website: https://www.psaairlines.com/flight-attendants.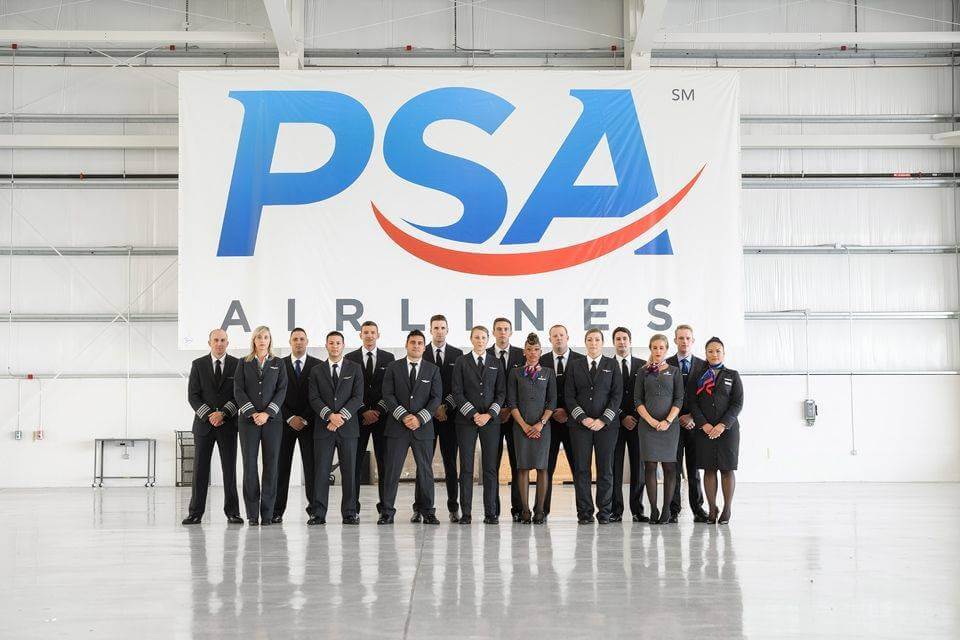 Document Requirements to Prepare
To help you submit your application in a neat and complete manner, we have compiled a list of document requirements that you would have to give to the company upon applying. It is important to submit complete document requirements as incomplete files can delay your application or even cancel them as a whole. With that noted, here are the files you have to submit.
The latest version of your resume
Application File
Up-to-date medical and dental information
Criminal activity records
Previous employers' work references
Information about your current wages, along with any benefits you may be eligible to.
A valid passport is required.
State certified birth certificate or a Social security card
Driver's license
US Work authorization (if you are a non-US citizen) or a permanent residency card
​​For your photos, it is crucial that they exude professionalism. These are going to be considered as their first impression of your appearance. How you present yourself in those photos can make or break your application. With that said, we have compiled a list of recommendations you should apply to give them a more professional and clean impression of you.
It would be best if you were smiling naturally. This demonstrates to recruiters how you might appear when speaking with passengers.
It would also be preferable if your photo had a white background for a task like this.
When presenting your paperwork, keep a proper tone in mind.
Remember to dress professionally because photographs will be the business' initial impression of you.
Also, when snapping your photo, keep your hands by your sides.
Where to Apply for a Job for PSA Airlines Online?
If you are interested in learning more about their application process, get a glimpse of their application forms, you can always visit their website. In there, you would be able to get frequent updates regarding their hiring process, any changes, and the like.
https://www.psaairlines.com/more-airline-careers
https://www.linkedin.com/company/psa-airlines-inc
Below is a screenshot of their careers page: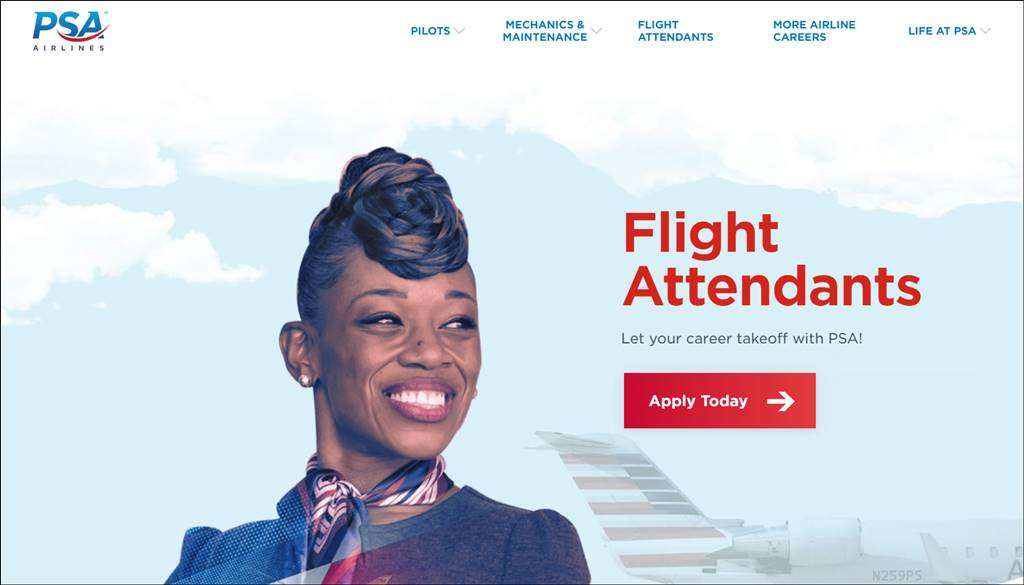 How to Become a Cabin Crew for PSA Airlines
Check out this Step by Step Process Application to become a flight attendant for PSA Airlines:
Step 1: Review your qualifications and apply right away.
Examine their requirements to see whether you qualify, then submit an application online. After your application, you will be given an evaluation to complete right away.
An important thing to note would be to make sure you answer all of the relevant fields fully and correctly. Once your application is received, you will be sent a confirmation email.
Step 2: A video interview
If you are chosen after the registration process, you will be contacted within one week to do an online video interview. You have to allow 30 minutes to finish the video interview in its entirety. Another important note would be to monitor your spam/junk mail folders as the email can be sent there.
Step 3: Interview in person
You will be asked to do an in-person assessment near one of the crew sites if you are chosen. This will last about six hours and will involve a group exercise, a panel of arbitrators, a presentation, a one-on-one interview, and a Q&A session.
Step 4: Take the offer and report to the training facility.
Congratulations on being chosen; you are now a member of the PSA family. Within two weeks after accepting the offer, you must select a course date and begin your program. Your paid seminar will be conducted in Charlotte, North Carolina, and will take four weeks.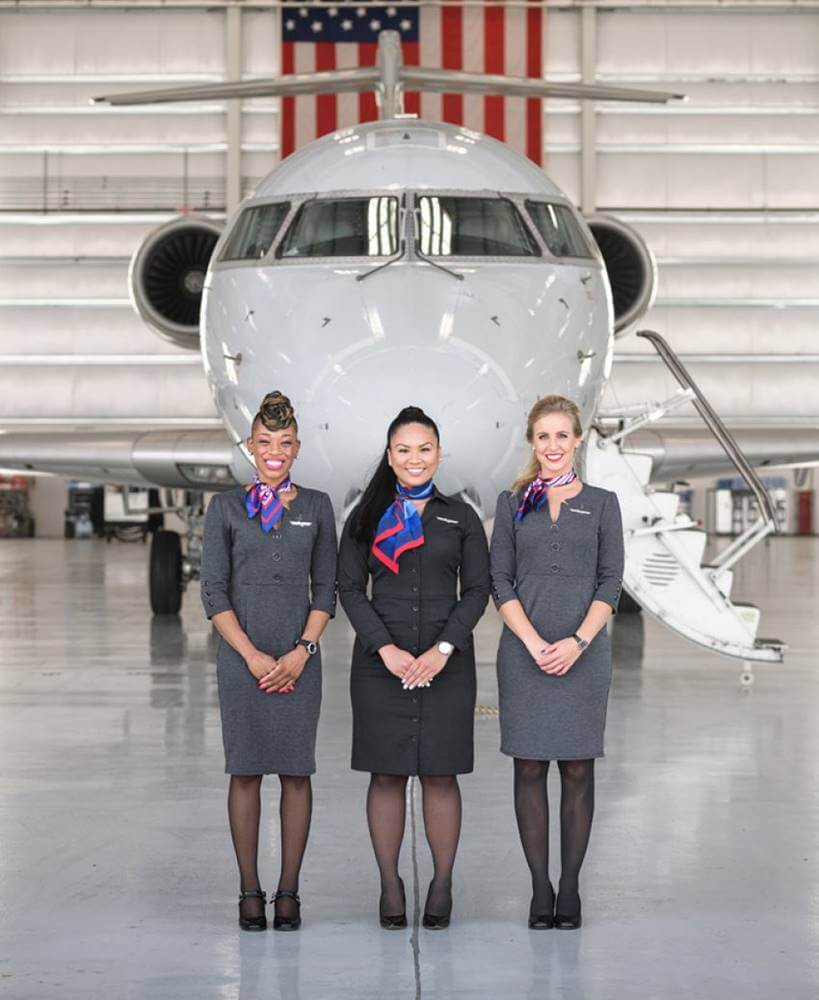 Monthly Salary of a PSA Airlines Flight Attendant
Now that we have addressed all the requirements the company needs, it is time to know what it is they can offer to us. Aside from traveling around the world, are their benefits worth it? With the plenty of qualifications they are asking for, is it all worth the pay? A typical FA of PSA Airlines receives $22,053 annually.
Do not worry, for PSA Airlines does provide you with multiple benefits while working there as well as a good salary. Without further ado, here are some of the incredible benefits you could get just from working there.
Medical, dental, and vision benefits are included in the package
Travel rights on American Airlines for you, your family, and friends
Profit-sharing at American Airlines Group (AAG)
Rules for on-call have been updated and improved.
Wages that are competitive
Insurance for health and dental care
There are 401(k) and flight benefits on all US Airways flights.
Schedule flexibility has been improved and extended.
Pay starts at $19.77 in the first year, which is industry-leading.
Increased vacation time
Uniform and luggage allowances have been increased.
In Charlotte, NC, you will receive paid training for four weeks (board and room included)
Opportunities for progression include teacher, supervisor, and recruiter.
Video: Tips in Working as a Flight Attendant for PSA Airlines
In this video from the PSA Airline Youtube channel, they discussed what it means to be a flight attendant in their company, all the pay, benefits, and so much more. This is a highly suggested video to watch as it gives you an idea of what it is like to be working with PSA Airlines.
Furthermore, they have tips that could help you be one of the best employees in their company. With that said, tips like these can also make your time there much more effortless, memorable, and life-changing.
Here are some of the topics that the videos would talk about:
Life as a PSA Airlines flight attendant
HIstory of PSA Airlines
Salary for PSA Airlines cabin crew members
Branding in PSA Airlines
Benefits of working in PSA Airlines
Bases available in PSA Airlines
Information about the company's website
Reasons why you should apply for their company
Interview tips
The application process of both online and face to face interview
Working on the plane
If you want to know more about their company and watch their day-to-day life, you can always take a look at their youtube channel. There they post both easy to watch and informative videos about their airline.
Photos: PSA Cabin Crew in Uniform
Check out these beautiful pictures of PSA airlines flight attendants in uniform. If you wish to imagine yourself being part of this company, check out these photos to give you a glimpse of working for this airline:
Frequently Asked Questions
Here are some frequent questions and their corresponding answers about being a flight attendant for PSA Airlines:
1. Where would you be assigned after completing flight attendant training?
You will be assigned to Dayton, OH, Knoxville, TN, or Charlotte, NC.
2. What is the minimum age required to apply?
You must be at least 21 years old.
3. Is there a maximum age required to apply?
No, there is none. You can try to apply at whatever age as long as you have the qualifications.
4. What is the minimum height allowed to apply?
You must be at least 5 feet 2 inches or 158 cm to apply.
5. What is the maximum height allowed to apply?
You must be no taller than 6 feet or 183 cm to apply.
6. Are tattoos allowed in PSA Airlines?
They are allowed as long as it is not obvious and can be covered by the cabin crew uniform.
7. Are piercings allowed in PSA Airlines?
Like tattoos, it should not be seen to be considered okay.
8. I am not a US citizen. Can I still apply?
Yes, you can as long as you have a permanent residency card or a US work authorization.
9. Do they offer benefits?
Yes, they offer multiple benefits such as medical, dental, and vision packages, increased vacation time, travel rights for you and your family, and a lot more.
10. What languages do I have to be fluent in?
You have to be fluent in English, and knowing a second language is also considered a plus.
Summary
Reaching your dreams will always take a lot of work, no matter what they are. The important thing is never to give up, even if things are not looking your way. Along with this, if you believe you possess the skills and have what it takes to be a cabin crew member, then you should always try your best and go for it. You will never know unless you try.
Being a flight attendant can offer you so many benefits and memories that you are bound never to forget, so if you are still hesitating to become one, don't be as it may turn out to be one of the best decisions you would ever make. With that said, we hope you have learned something educational in this article and wish you the best of luck as you try to tackle the beautiful work of the airline and transportation industry.
Contact Information
PSA AIRLINES
Address: 3400 Terminal Dr. Vandalia, OH 45377
Telephone Number: 800.235.0986
Website: https://psaairlines.com/
Facebook: https://www.facebook.com/PSAairlines/
Instagram: https://www.instagram.com/psaairlines/?hl=en
Twitter: https://twitter.com/psaairlinesinc?lang=en
LinkedIn: https://www.linkedin.com/company/psa-airlines-inc
Youtube: https://www.youtube.com/channel/UCIZQPCvjaK0AdLcgKXRqcQg/videos