If you wish to become a flight attendant for PSA Airlines, you must meet the following requirements: you must be at least 20 years of age, you must have a high school diploma or equivalent, you must be able to pass a background check, and you must be able to pass a Drug and Alcohol Test. In addition, you must be able to fluently speak, read, and write in English. If you meet all of these requirements, then you may submit an application online. Please check out the full list of qualifications below.
Also Read: How to Answer: Why Do You Want to Work for our Airline?
The PSA, also known as the Pacific Southwest Airlines, is one of the highly oriented airlines when it comes to safety. They are passionate about providing the safest and at the same time, the most comfortable travel experience for every customer. With industry-leading pay, many aspiring flight attendants are looking to get hired by this company.
Flight attendants are vital to any airline as they make sure that everything is organized inside the aircraft, particularly the passengers. However, it's not easy to become a regular FA because of the long list of requirements to fulfill the job. If you want to join the PSA team and enjoy their salary and benefits, keep reading to learn how you can apply.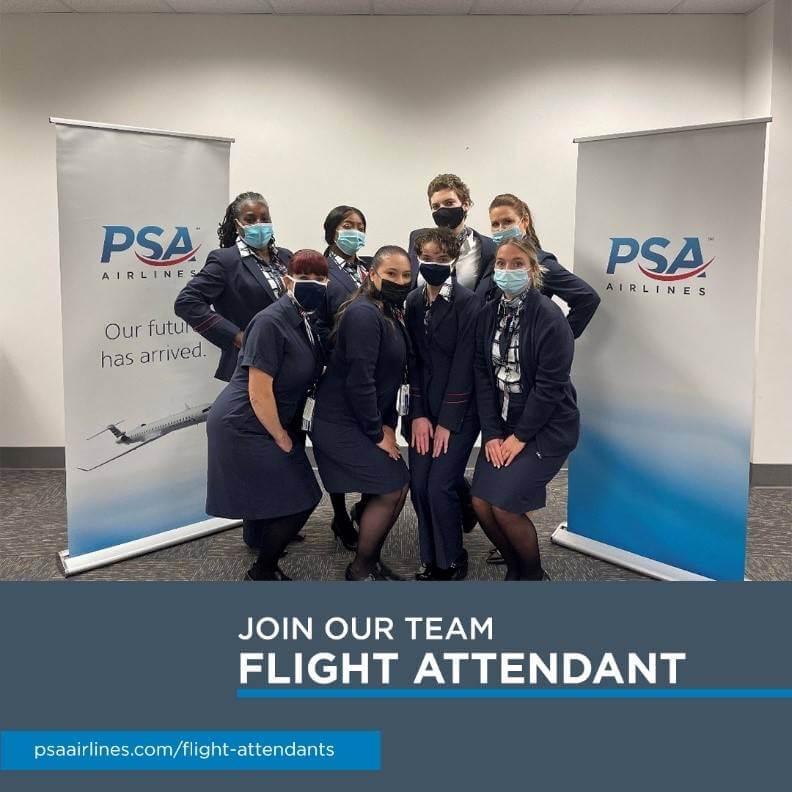 List of Requirements and Qualifications to become a PSA Airlines Flight Attendant
Here are the basic requirements to become a flight steward or air hostess for PSA:
At least 20 years old.
Taller than 5'2" with shoes, but not taller than 6' with shoes.
GED or high school diploma.
A valid US or foreign passport with visas, if needed.
Can legally travel to countries served by the airline including Canada.
Approved to work in the United States for foreign applicants.
At least 2 years of experience in the customer service field.
Have a college or high school degree.
Can speak, write, and read English.
Can manage difficult situations, resolve complaints, and solve problems.
Excellent interpersonal and communication skills, very friendly and approachable for any type of customer.
No visible tattoos, extreme hair color and style, multiple piercings in the upper-ear and face. Should have an overall professional appearance.
Fit to work in changing weather and locations while working variable shifts.
Can fit and walk comfortably down the aisle and in the over-wing exit, and sit in the jump seat for flight attendants without extending the seat belt or modifying the seat.
Willing to relocate to different crew bases after training.
Can attend four weeks of new hire training in Charlotte, North Carolina which may include weekends.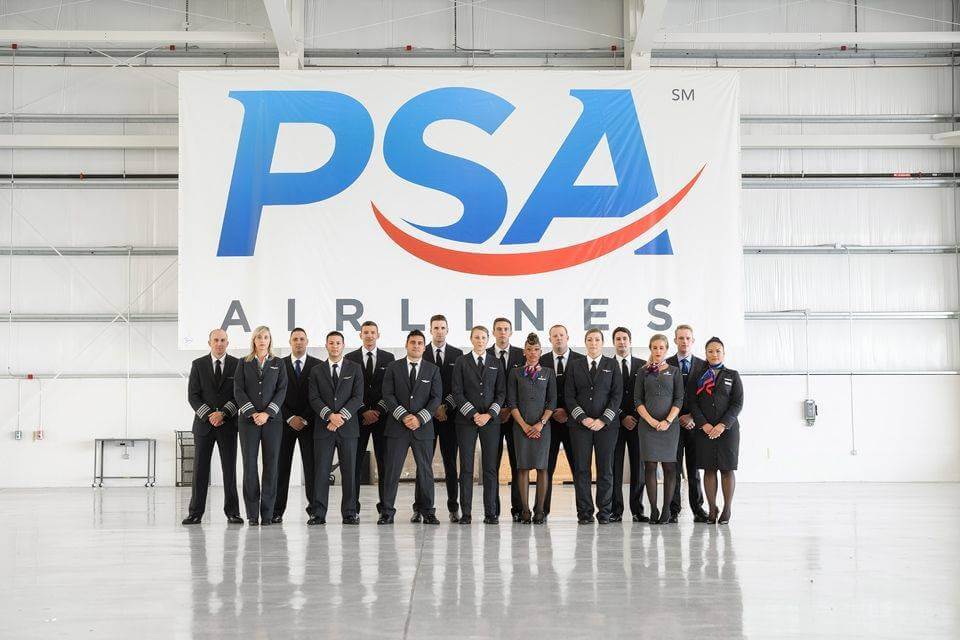 Application Process
Here is an overview of the application process to become a cabin crew member of PSA Airlines:
Step 1: Review your qualifications before applying. Complete the online application if you meet the requirements.
Step 2: Once you're selected, you will be invited to a video interview. The online interview may take up to 30 minutes.
Step 3: If you're selected after the online interview, you will need to go to the nearest crew base for the in-person interview. This process takes longer, usually up to six hours since it will include a Q&A, presentation, panel interview, one-on-one interview, and a group activity.
Step 4: If you're selected, you will undergo a training to officially become a PSA flight attendant.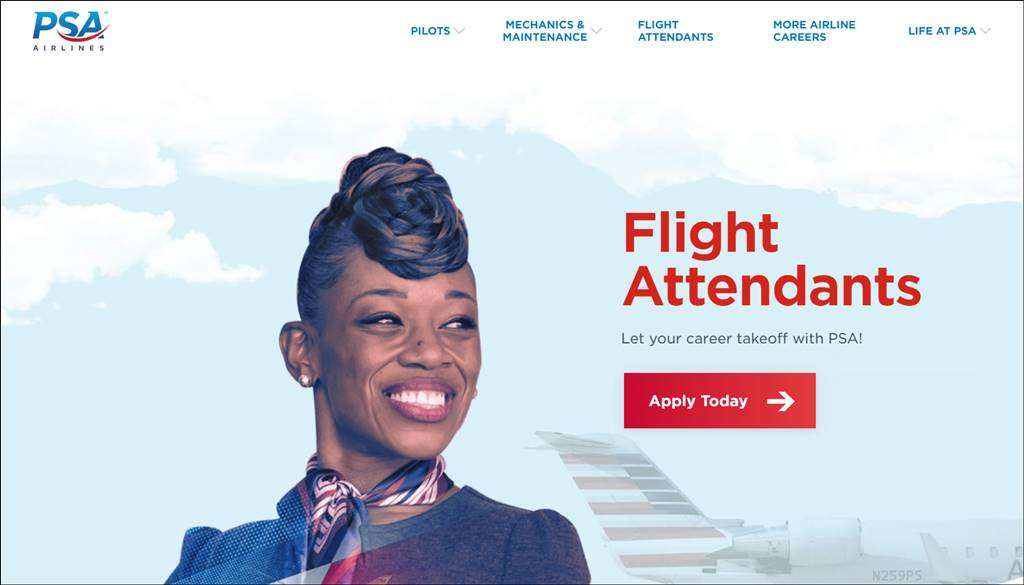 Salary & Benefits
PSA now offers a premium salary pay of $27.06 per flight hour for flight attendants. You may also earn $2.00 per diem allowance, and $250 hotel reimbursement if you're a registered commuter.
Another great benefit when working for PSA is that you can enjoy a paid time-off. In addition to premium pay trips, PSA flight attendants will also get luggage and uniform allowances.
The flexible schedule gives flight attendants the opportunity to enjoy while working for one of the largest airlines in the world. Here's a list of the main benefits of being a PSA flight attendant:
American Airlines Group profit sharing.
Travel privileges that are not only available to you, but also to your friends and family.
401(k), medical, vision, and dental benefits.
Here's more information about the PSA Salary and Benefits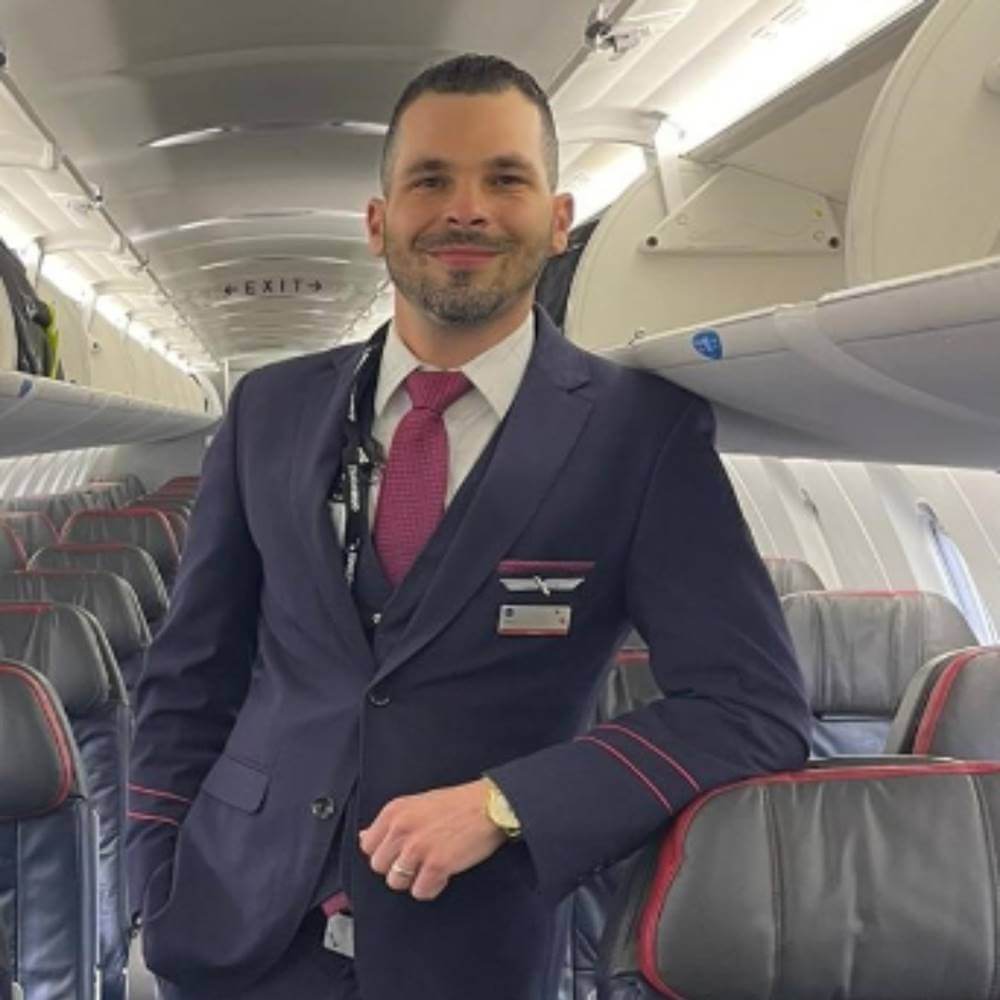 Video: Becoming a PSA Airlines Flight Attendant
PSA Airlines believes that being a flight attendant is not only a job but also a lifestyle and privilege. With a long list of job requirements in order to qualify for the position, there are some important considerations to make prior to attending a recruitment event in one of the crew bases of PSA. In this video, you will understand what the training will be like.
Moreover, you will also learn how to succeed in the paid training and enjoy the per diem and other comprehensive benefits. Ultimately, the latter part of the video shows the main requirements that PSA is looking for in every candidate. The application and interview process is a long journey, but once you get selected for the training, everything will come easy. Watch the video until the end to learn the best tips in acing your PSA online and in-person interviews.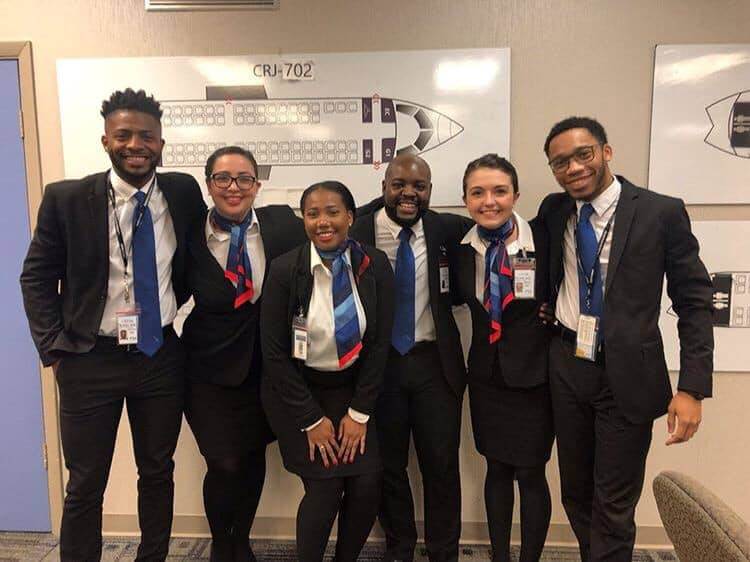 Photos: PSA Airlines Cabin Crew Uniforms
Check out these pictures of PSA  Airlines crew so you can see what they look like in uniforms:
Frequently Asked Questions
Here are some common questions about the requirements for PSA airlines flight attendants.
1. How many weeks are required for the paid training after getting selected?
The paid training will finish in four weeks and will take place in Charlotte, North Carolina with hotel accommodations.
2. How much can you earn as a flight attendant in PSA?
PSA flight attendants can now earn $27.06 per flight hour with $2.00 per diem allowance.
3. Are hotel accommodations shouldered by the airline company?
As a registered commuter, you will get $250 hotel reimbursement.
4. Are time-offs paid and is there a luggage and uniform allowance offered for PSA flight attendants?
PSA flight attendants enjoy paid time-off as well as luggage and uniform allowance.
5. Is it hard to become a successful PSA flight attendant?
You need to keep your cool when dealing with passenger complaints and provide great leadership during stressful situations including safety emergencies.
6. Are tattoos and piercings allowed for PSA male and female flight attendants?
For the professional appearance, flight attendants should not have any visible tattoos or multiple piercings in the upper-ear and face. Proper uniform must be maintained and makeup guidelines for the ladies should be followed.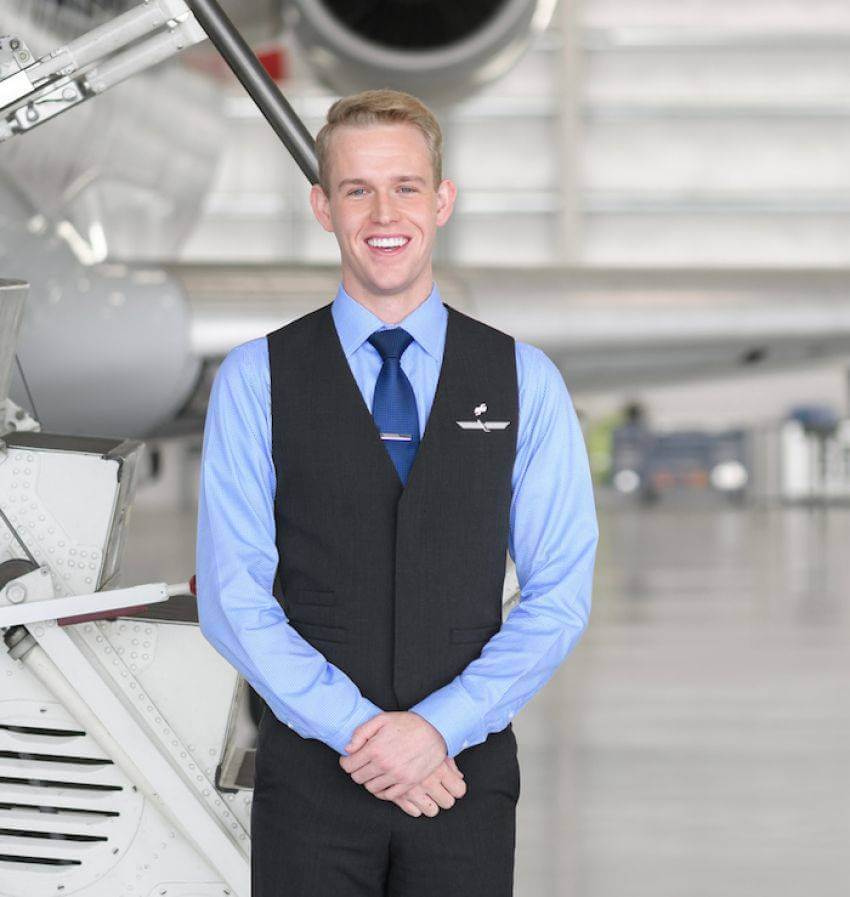 Summary
As a PSA Airlines flight attendant, you will be responsible for the safety and comfort of the passengers. In this role, you will provide customer service, handle cabin safety procedures, and help passengers with any needs or questions they may have. You must be able to work in a fast-paced environment and comfortably handle demands from both customers and crew members. A successful PSA Airlines flight attendant is someone who is able to stay calm under pressure and prioritize the safety of the passengers above all else.
One of the most important requirements when applying as a PSA flight attendant is that you must have a height between 5'2" to 6 feet with shoes. Also, make sure to maintain a professional image by not having extreme hairstyle, multiple piercings on the upper-ear and face, and visible tattoos. Great communication skills and English fluency are also huge bonuses for aspiring flight attendants. If you have the qualities of a flight attendant, you may apply to join this airline.
Note: Always remember to check the airline company's website for more details or changes. We will not be held liable for any changes that may happen when it comes to updates with their recruitment policies. The source is indicated below.
Other Articles about this Airlines: