Viva Air is a Colombian budget-friendly airline. It is also known as a subsidiary of Ireland Aviation and the third largest airline in the country. This airline is founded in 2009 and only started its service in 2012. Its main objective is to offer clients a reliable, easily available service that encourages efficiency and sustainability. If you are planning to apply for a Flight Attendant job, Viva Air Colombia would be the best starting ground for you. To make the most of your aviation career, you should first educate yourself about Viva Air Colombia's employment standards and salary.
Also Read: New York Layover Guide: Best Things to Do in 24 Hours
Skills and experience could impact wages in your position; therefore, it is wise to always assess the benefits from where you are about to apply to get a better idea of the rewards and opportunities provided through your career path. Career opportunities at Viva Air Colombia are poised for growth and success, which is an advantage if you are about to start your aviation journey. If you want to become a part of this huge and well-established airline, continue reading the following information for aspiring Flight Attendants.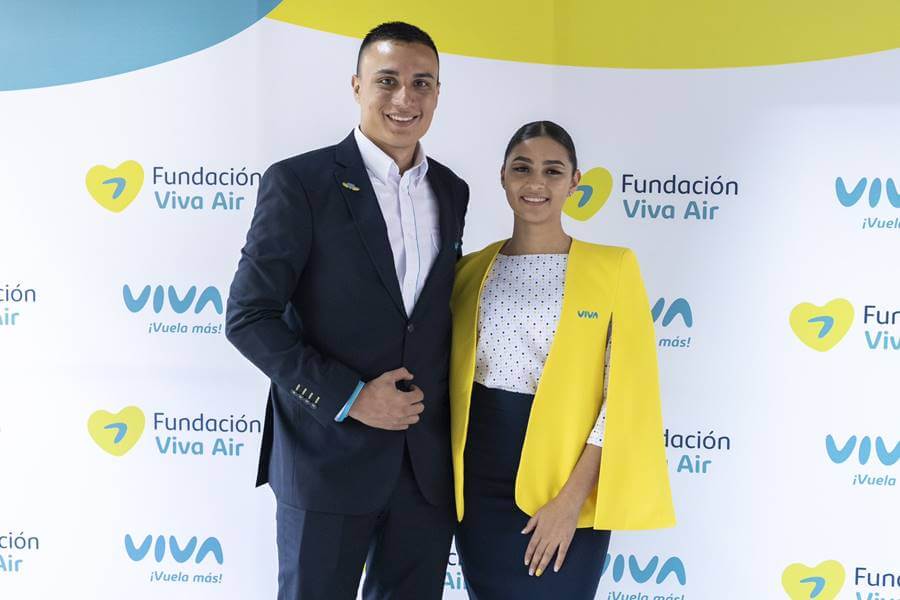 List of Requirements and Qualifications to Become a Viva Air Cabin Crew
To be part of Viva Air Colombia, you must have the following:
      A high school diploma or GED
      Must be fluent in English and Spanish language
      Minimum age of 21 years old
      Smart Appearance
      Ability to communicate professionally
      Willing to undergo training to enhance skills
      A proactive approach to customer care to guarantee the best level of onboard service
      Flexibility and adaptation of schedules are a must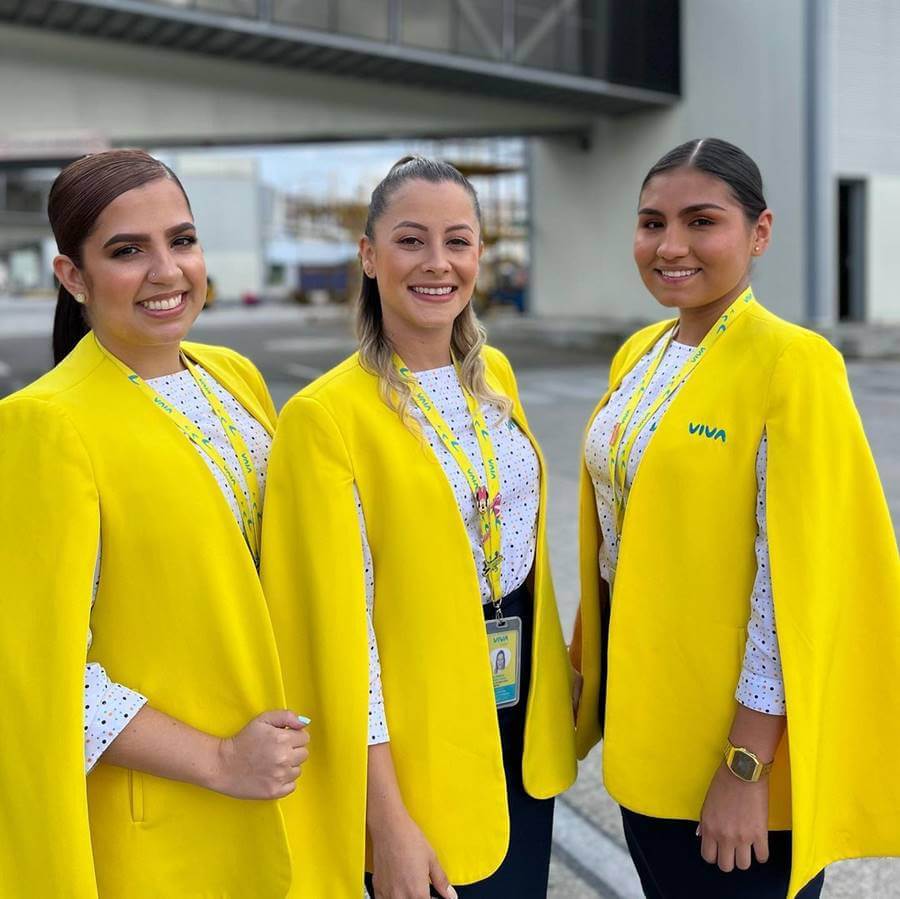 Application Process
Step 1: To access Viva Air Colombia's career page, you can go here; https://www.vivaair.com/co/en
Step 2: Browse the page and go to the latter part and you will see the "career" option, click it and you will be redirected to their LinkedIn career site 0 https://www.linkedin.com/company/viva-air/ 
Step 3: If you do not have a LinkedIn account, you may sign up for one and you may also link it to your email and Facebook accounts.
Step 4: Once done creating an account, you have to start organizing your resume on LinkedIn so that employers can easily access your credentials.
Step 5: You may start browsing Viva Airline's job vacancies on LinkedIn. Be mindful that they are posting jobs frequently.
Step 6: If you saw a vacancy for a Flight Attendant position, you may click the "apply" button, and it will redirect you to Viva Airline's official career page. You will see there the duties and responsibilities and the possible salary that you will receive once hired;https://www.magneto365.com/es/viva
Step 7: Click the "apply for this offer" button, then you will be asked to select where the region in Latin America you are located. Right after, you may upload your resume or fill it out manually.
Step 8: Enter your email to access your magneto jobs update.
Step 9: Once done with the following process, you will wait for the update on your application via email or on call.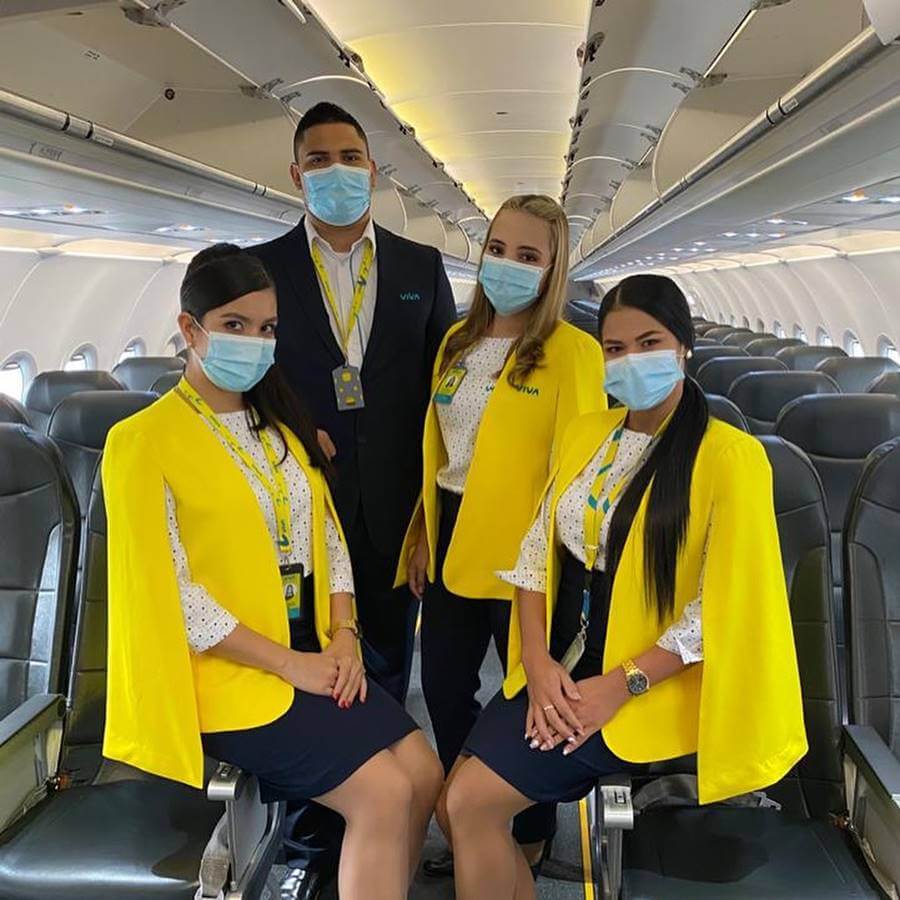 Salary and Benefits
Viva Air Colombia's estimated annual salary for hired flight attendants is $62,000 per year. While the estimated monthly salary is $5,000.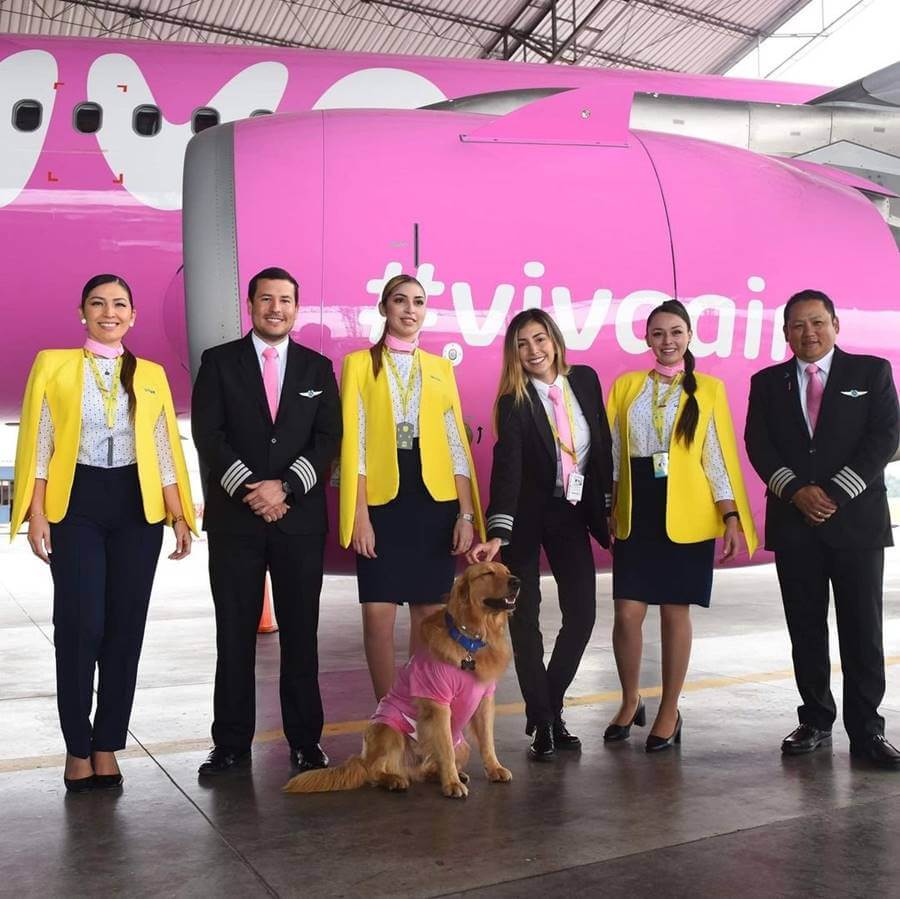 Videos: Viva Air Colombia; Good deeds Special flight to Amazon
Viva Air Colombia is a well-established aviation company that is set to provide a better service for passengers. This video will allow you to see how flight attendants undergo intensive training and preparation to prevent circumstances that could affect their service. Flight attendants should be able to handle challenging situations with composure, tact, and ingenuity while attending to the needs of passengers. Viva Air prioritized these qualities that their employees must have to stick to their objectives from takeoff to landing. With that,  career opportunities with Viva Air Colombia are a great deal.
Photos: Viva Air Cabin Crew in Uniform
Check out these pictures of Viva Air flight attendants in uniform. If you wish to imagine yourself being part of this company, check out these photos to give you an idea about working for this airline:
Frequently Asked Questions
Here are some common questions and answers about the hiring process in Viva Air airways:
1. Where is the exact location of Viva Air Colombia?
The exact location of Viva Air is in Rionegro, Antioquia, Colombia.
2. How long is the application process?
The application process may take 2-3 weeks.
3. What are the common questions they throw at candidates?
Can you tell me about a time when you experience an emergency situation as a flight attendant, and how did you manage it?
Do you believe knowledge and skills matter?
Are you experienced in working overnight shifts?
4. What knowledge do I need to know in applying to Viva Air Colombia?
You must be knowledgeable about the qualifications and requirements needed in applying for Viva Air Colombia. Contacting the airline that you are interested in applying to get the latest information you need is also highly advised.
5. Do I need to be fluent in English?
Yes, one of the basic requirements is fluency in English.
6. How to know if my application was unsuccessful?
You will receive an email update on your application. You may also reach them out through their website and email.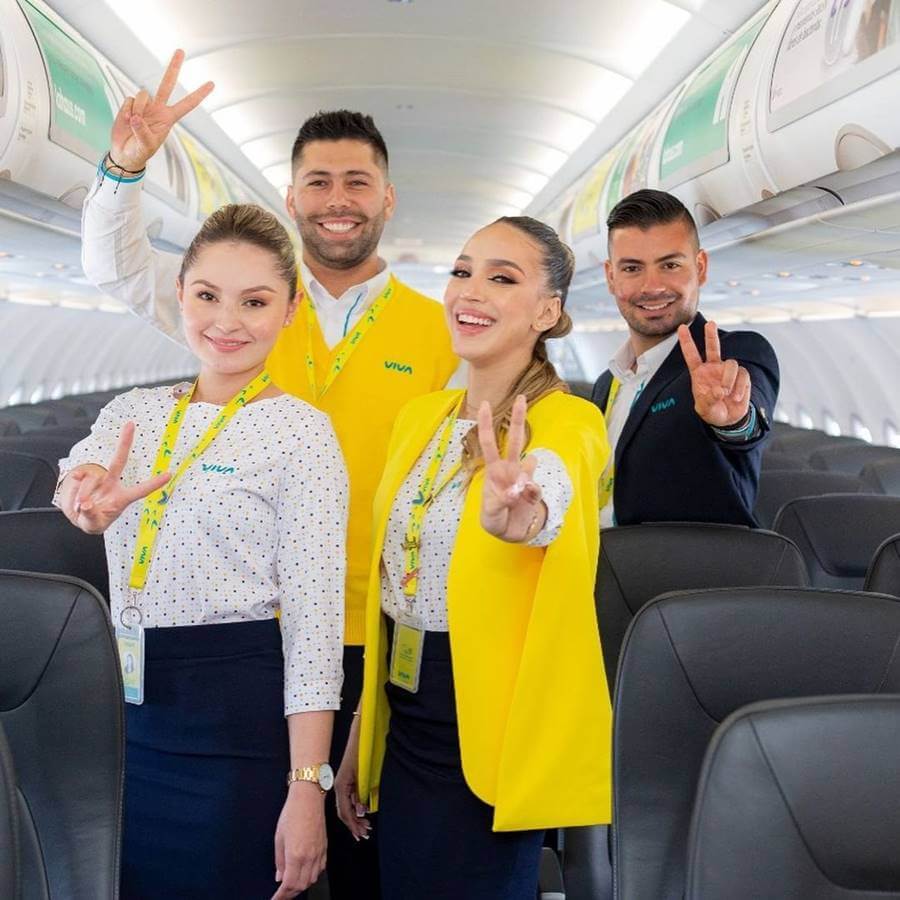 Summary
As a part of the aviation industry, Viva Air Colombia gives a rapid transportation network that is essential for their business. This also helps them to contribute to economic growth, create more career opportunities, and facilitate top-notch tourism. Viva Air Colombia's cabin crews were passionate about their service to passengers. With its cost-effective service, they believed that a high-end flight for the people is really a great way of providing a memorable air experience. The values that the employee holds are truly Viva Air's gem in the world of aviation. So, what are you waiting for? It's your time to shine!.. Go ahead and start your journey with Viva Air Colombia.