United Airlines is one of the major airlines based in USA with a vast international and domestic network. Renowned for its commitment to customer service and operational efficiency, the airline has its headquarters in Chicago, Illinois. Founded in the 1920s, United Airlines has grown into one of the world's largest airlines, navigating through industry challenges and advances in technology to retain its position as a global leader in air travel.
Also Read: UnitedWiFi: United Airlines Inflight WiFi Internet and Entertainment System
Getting a job with this well-known airline is a dream come true for many aviation fans and people with a lot of energy who want a challenging and rewarding career. United Airlines is a giant in the airline business. It offers aspiring professionals a unique and rewarding chance to take their jobs to new heights. The company has a long history, is committed to innovation, and prioritizes customer satisfaction.
United Airlines is a great place to start if you're looking for a challenging and rewarding career in the airline industry. It offers a variety of career opportunities for people with all levels of experience.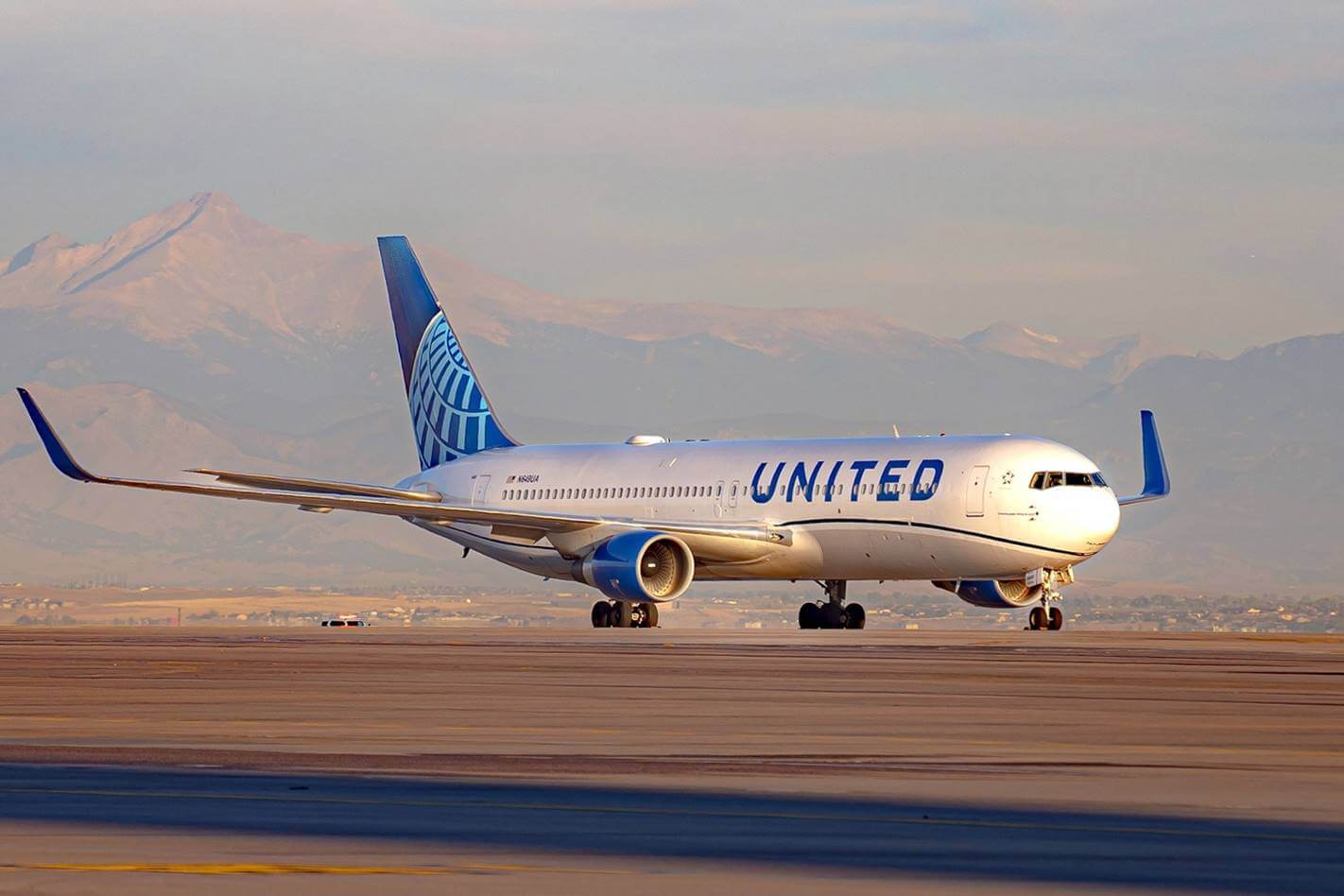 Quick Facts
Airline Name:

United Airlines

Airline IATA Code:

UA

Headquarters:

Willis Tower, Chicago, Illinois, USA

Founded:

April 6, 1926

Number of Destinations:

210 domestic and 120 international destinations

Fleet Size:

915 aircraft

Fleet Types:

Boeing 787, Boeing 777, Boeing 767, Boeing 757, Boeing 737, Airbus 319, Airbus 320, Bombardier CRJ, EMB 170 & 175, EMB 145

Location Hubs/Bases: O'Hare International Airport (Chicago), Denver International Airport (Denver), Antonio B. Won Pat International Airport (Guam), George Bush Intercontinental Airport (Houston), Los Angeles International Airport (Los Angeles), Newark Liberty International Airport (New York), San Francisco International Airport (San Francisco), Washington Dulles International Airport (Washington, DC)
Brief History Overview
Founded on April 6, 1926, by Walter Varney as Varney Air Lines, United Airlines began its operations as an airmail carrier in the western United States. In 1931, Varney Air Lines merged with National Air Transport, forming a new company named United Aircraft and Transport Corporation. As part of UATC, the airline underwent a series of consolidations with other carriers, including Boeing Air Transport and Pacific Air Transport, further expanding its route network and influence in the aviation industry.
Throughout the decades, United Airlines remained committed to innovation, introducing numerous industry firsts, such as the first non-stop transcontinental flights, and implementing advanced technologies to enhance safety and customer experience. The airline also played a vital role in shaping the modern aviation landscape, with its hubs strategically located in major cities across the United States and worldwide.
Products and Services
Flight Services:

United Airlines operates a vast network of domestic and international flights, connecting major cities and destinations across the globe. Passengers can choose from various flight classes, including Economy, Premium Economy, and Business or First Class, offering different comfort levels and amenities.

MileagePlus Program:

MileagePlus is the loyalty program of United Airlines, which rewards frequent flyers with miles for every flight they take. Passengers can redeem these miles for free flights, upgrades, hotel stays, car rentals, and other travel-related benefits.

Inflight Entertainment:

The airline offers onboard entertainment options, including movies, TV shows, music, and games. Passengers can access these entertainment options through seatback screens or personal devices on select aircraft.

United Club:

United Club lounges are available at various airports, providing a quiet and relaxing environment for premium-class passengers and United Club members to unwind before their flight. Members can enjoy complimentary snacks and beverages while waiting.
Work Culture
United Airlines promotes diversity and inclusion throughout its workforce. The company believes that a diverse team brings a variety of perspectives and experiences, leading to better decision-making and a more inclusive workplace. The airline actively encourages diversity in hiring practices and offers employee resource groups to provide support and networking opportunities for underrepresented communities.
The company invests in new technologies and processes to improve efficiency and stay at the forefront of the industry. United Airlines offers various training and development programs, including leadership development initiatives, to nurture talent and help employees advance in their careers.
United Airlines also welcomes military veterans with valuable skills and expertise that can contribute to the airline's growth. The airline company also has a business resource group for veterans that recruits and develop former military people.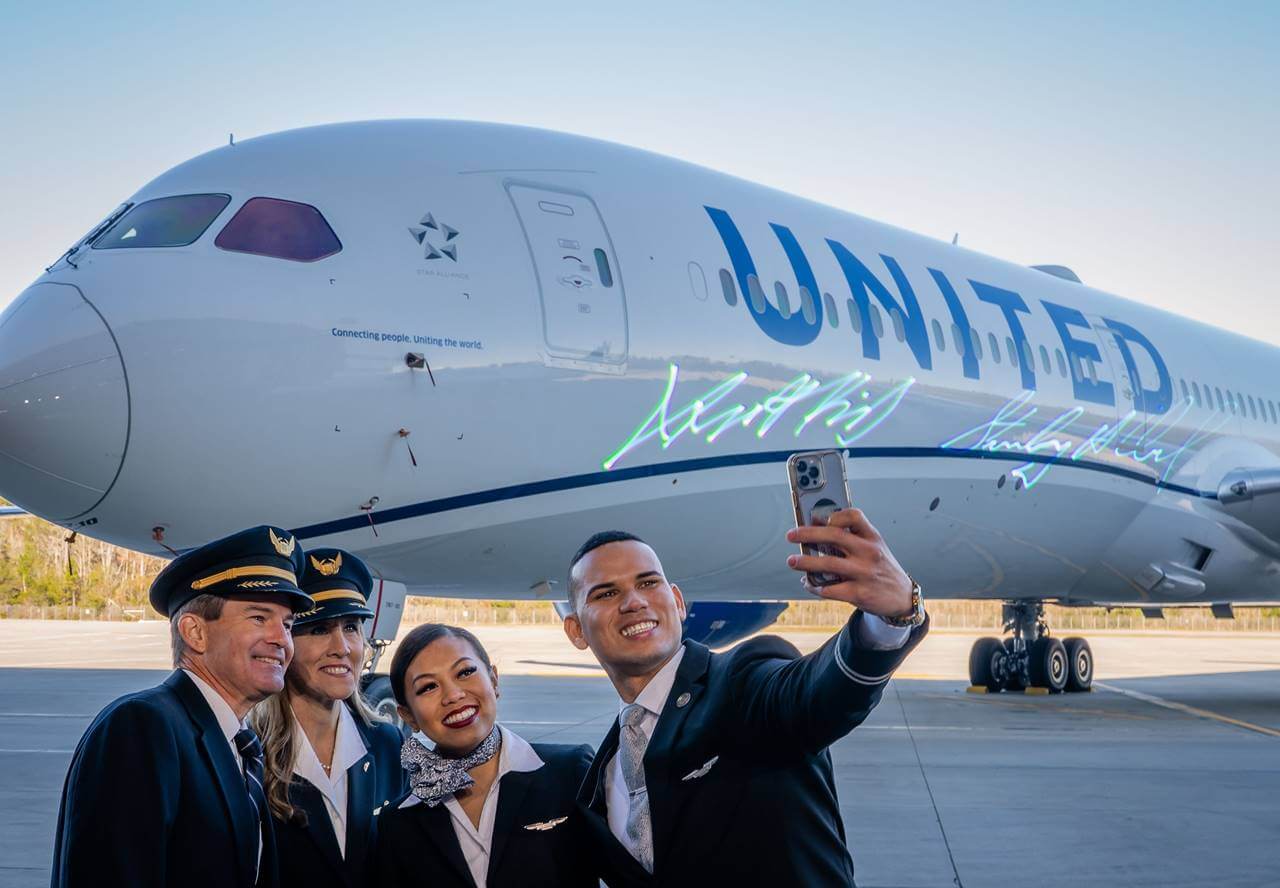 Benefits
Competitive Compensation:

United Airlines offers competitive salary packages commensurate with industry standards, ensuring employees receive fair compensation for their skills and expertise. In addition to base compensation, United Airlines provides performance-based incentives and bonuses to reward exceptional contributions and achievements.

Comprehensive Healthcare Coverage:

Employees enjoy access to comprehensive healthcare coverage, including dental, vision, and long-term disability insurance plans, to take care of their well-being and their families.

Participation in Social Responsibility:

Employees can participate in company-sponsored volunteer activities and community service projects. United Airlines allow its employees to give back to the community through volunteering at food banks and athletic events worldwide.

Training and Development:

The airline invests in its employees' growth and development by offering training programs, skill-building workshops, and opportunities for career advancement. 

Retirement and Savings Plan:

United Airlines provides retirement plans, such as 401(k), with company matching, enabling employees to save for their future and plan for a secure retirement. 

Travel Perks:

United Airlines employees and their eligible family members can enjoy discounted or complimentary air travel on domestic and international flights, allowing them to explore the world easily. This benefit gives employees a healthy work-life balance and the opportunity to recharge and spend time with loved ones.
Video of United Airlines' Newest Fleet
In this video, United Airlines featured its latest fleet, the Boeing 787 Dreamliners. The wide body of the fleet has two aisles of business-class seats, where passengers can experience the best sleep while flying. Passengers under the premium economy have extra spaces on their seats. Other features of the new United Airlines Boeing 787 are dimmable window shades, power source and screens at every seat, and less turbulence.
Summary
United Airlines continues to connect millions worldwide, offering an extensive network of destinations, top-notch service, and a dedication to sustainability and responsible business practices. The airline company prides itself on fostering a work culture that values diversity, teamwork, innovation, and a strong commitment to customer service. It recognizes that its employees are the driving force behind its success and aims to create an inclusive and supportive environment that allows individuals to thrive and reach their full potential.
Contact Information
Company Name: United Airlines
Address: 233 South Wacker Drive, Chicago, IL 60606
Telephone No.: (872) 825-4000
Website: https://www.united.com/en/us
Facebook: https://www.facebook.com/United/
Instagram: https://www.instagram.com/united/?hl=en
Twitter: https://twitter.com/united?s=20