Aeromexico is a prominent airline based in Mexico. Established in 1934, it stands as one of the oldest airlines in the world. It is known for offering flights both domestically within Mexico and internationally and has played a vital role in connecting people to various destinations. Known for its distinctive eagle knight logo, it brings a touch of Mexican culture to the skies, providing passengers with a hint of the country's rich history and traditions during their journey.
Also Read: How to Apply AeroMexico Flight Attendant Jobs
The airline operates from its main hub in Mexico City, facilitating seamless travel to a number of destinations. Through the years, it has evolved, adopting new technologies and expanding its route network to better serve its customers. More information is available in the following sections of this article. Read on.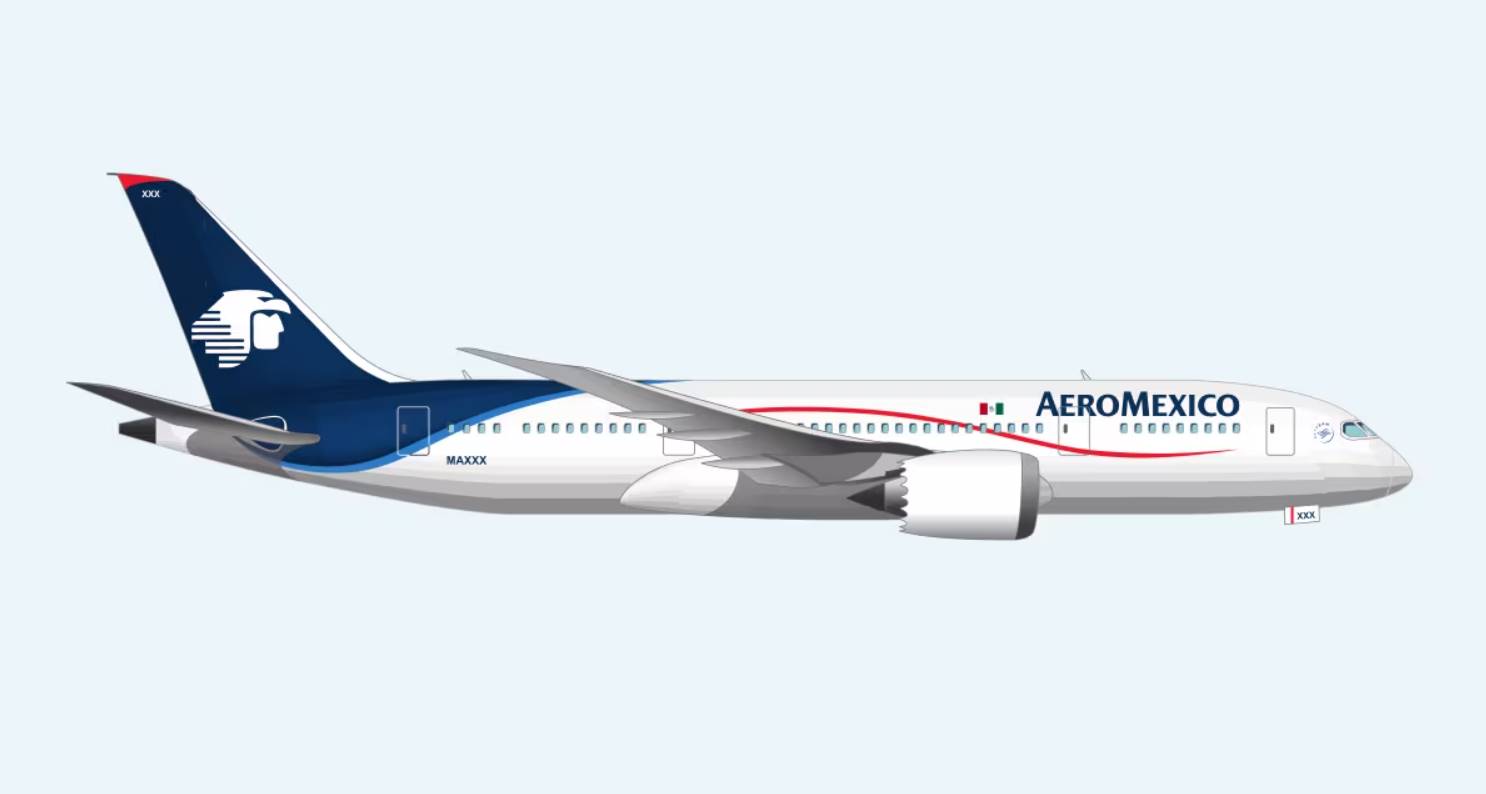 Quick Facts
Airline Name:

Aeromexico

Airline IATA Code:

AM

Headquarters:

Torre MAPFRE, Mexico City, Mexico

Founded: September

1934

Number of Destinations:

89

Fleet Size:

106

Fleet Types:

Boeing 737-800, Boeing 737 MAX 8, Boeing 737 MAX 9, Boeing 787-8, Boeing 787-9

Location Hubs/Bases:

Mexico City International Airport (Mexico City)
Brief History Overview
Aeromexico kicked off its journey as Aeronaves de México on September 15, 1934, thanks to the efforts of Antonio Díaz Lombardo. The inaugural flight was handled by a Stinson SR Reliant 5A aircraft and took place a day earlier than the official establishment, flying from Mexico City to Acapulco with Julio Zinser as the pilot.
Fast forward to the period between 2000 and 2005, the airline experienced significant changes including having five CEOs and modernizing its fleet which averaged 60 mainline aircraft and an additional 20 in Aerolitoral. In 2000, it played a foundational role in creating the SkyTeam alliance alongside Air France, Delta, and Korean Air. The early 2000s also saw the introduction of new routes, including direct flights to Japan initiated in 2006, and the resumption of the service to Shanghai in 2010 following a temporary halt due to the 2009 flu pandemic. This growth solidifies the airline's presence in the global airline industry, not just as a Latin American carrier but as a competitive player all over the world. 
Products and Services
Flights

– Travelers can book flights to a wide range of domestic and international destinations. The airline offers different cabin classes to suit various budgets, providing options from basic economy to premium classes. Passengers can expect timely services and a secure booking process.

Hotels

– Besides flights, travelers have the opportunity to book accommodations from a selection of hotels. Whether looking for budget-friendly options or luxury resorts, there's something for everyone. This service ensures that individuals can find and book a comfortable place to stay during their travels.

Cars

– To further facilitate a seamless travel experience, travelers can reserve rental cars through the airline's platform. This feature allows them to choose the type of vehicle they prefer and have it ready upon their arrival. It is a convenient option to move around at the destination without any hassle.

Hotels + Flights

– For those looking to save time and possibly money, the airline offers the option to book both hotels and flights together. This bundled service can make trip planning more straightforward and more economical, offering great deals for combined bookings. It's a one-stop shop for all the significant components of travel planning, aiming to make the process smoother for travelers.
Work Culture
Working at this airline company offers a plethora of benefits. Firstly, it has a reputation as a great place to work, boasting a team of wonderful people who create a welcoming and positive environment for everyone. The airline stands strong with a rich legacy in Mexico, supported by a robust business plan. 
It prides itself on being at the forefront of digitalization, adopting modern technologies to facilitate smoother operations. The company also offers substantial benefits to its employees, ensuring they feel valued and taken care of. Another highlight of working here is the flexibility it offers, which coupled with the warm climate and pleasant weather, ensures a comfortable working atmosphere. However, while it has a lot to offer, it falls short of providing ample growth opportunities for its employees, which can potentially hinder career progression in the long run.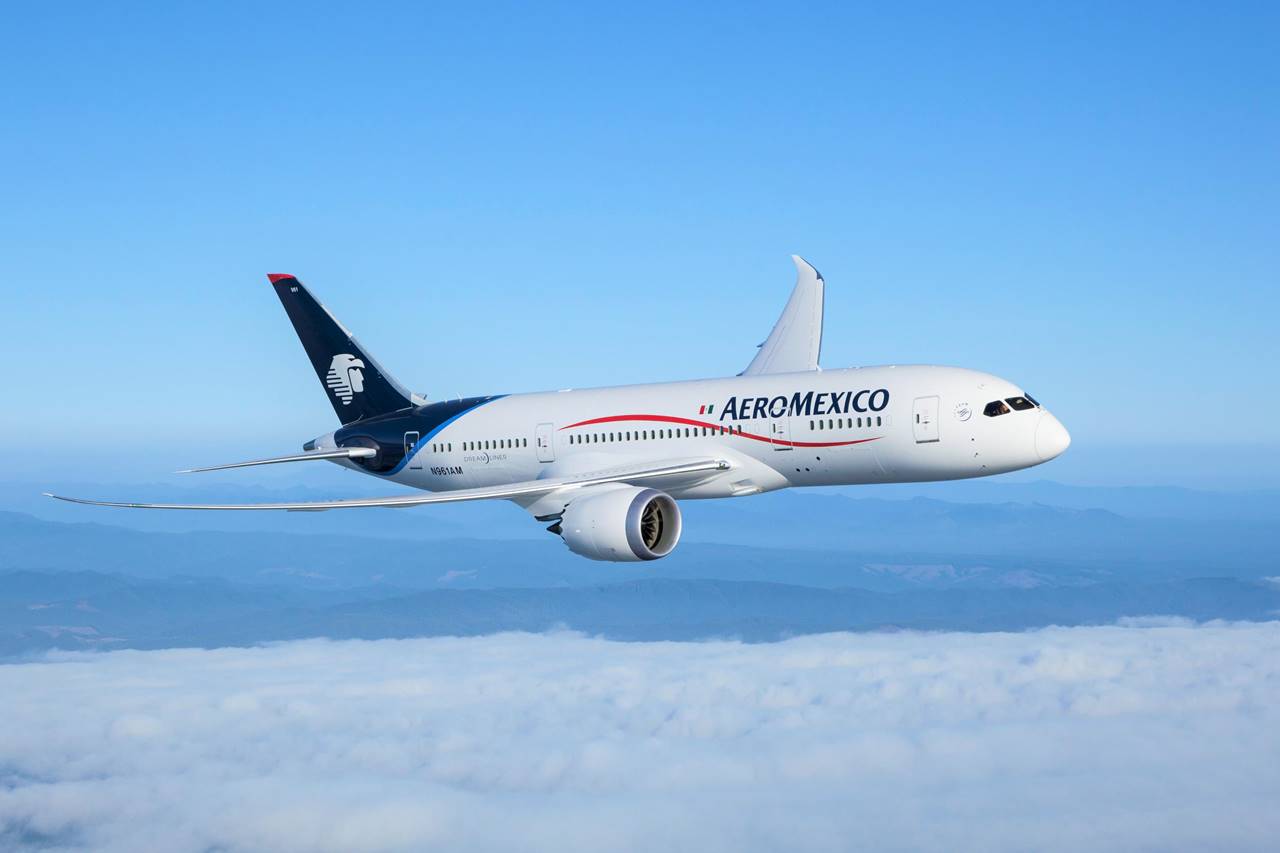 Benefits for Employees
Social Security

– The company provides social security benefits, which means that a portion of your earnings is set aside for when you retire. This not only gives a safety net for the future but also can offer assistance in case of disability. 

Health Insurance

– The airline offers health insurance benefits, covering a substantial part of your medical expenses. This means that if you fall ill or have an accident, the company's health insurance can help you with the financial burden. It essentially provides a safety net, ensuring that you can receive medical attention without worrying too much about the costs.

Paid Leaves

– Employees are entitled to paid leaves, allowing them to take time off work while still receiving their regular salary. This ensures that you can rest, recharge, or attend to personal matters without facing financial strain. It's a way to balance work and personal life better, knowing that you have the support to take time off when needed.

401K

– The 401K is a retirement savings plan that allows you to save a portion of your salary before taxes are taken out. The great part is that sometimes the company matches a percentage of your contributions, which means you get free money towards your retirement savings.

Disability

– Disability benefits are there to support you if you become unable to work due to a disability. It ensures that you continue to receive a part of your salary to help manage your expenses. It's a safety net that protects you financially and gives you time to recover without the immediate pressure of losing your income completely, offering essential support during a difficult time.
Video: FLIGHT REVIEW | Economy Class on Aeromexico's Boeing 787-9 from São Paulo via MEX to Madrid!
Nearly 20 hours in Economy isn't typically the best experience according to the recorder of this video. This is a review of how Aeromexico has shown that it doesn't have to be entirely terrible to fly economy, thanks to their delicious meals and a range of handy amenities. 
Summary
Aeromexico is indeed a notable player in the aviation industry, with its rich legacy in Mexico and a forward-thinking approach to digitalization. While the airline offers a range of benefits including healthcare and pension plans, it also faces criticism for limited growth opportunities and lower wage offerings. Despite the cons, many employees appreciate the positive work environment. 
Whether you are a passenger or a future cabin crew for this airline, we hope this article is able to help. 
Contact Information
Company Name: Aeromexico
Address: S.A. de C.V. Paseo de la Reforma 445, Piso 9 Cuauhtemoc; Mexico City
Telephone No.: 00 52 25551334000
Website: https://aeromexico.com/es-mx
Facebook: https://www.facebook.com/AeromexicoMX
Instagram: https://www.instagram.com/aeromexico/
Twitter: https://twitter.com/aeromexico