So you want to be a flight attendant? Great choice! As a flight attendant, you'll get to travel the world, meet new and interesting people, and experience different cultures. And, if you choose to work for a Spanish airline, you'll get to do all of those things while living in one of the most beautiful countries in the world. But how do you become a flight attendant in Spain? Read on to find out.
Also Read: How to Become VIP Flight Attendant | Work in Private Luxury Jets
Being a flight attendant is a great way to see the world. And what could be more exotic than being a flight attendant in Spain? Spain is a country with a rich history and culture, and it's also a beautiful country with plenty of destinations for adventurous travelers. As a flight attendant in Spain, you'll get to experience all of these things firsthand.
You'll get to meet people from all over the world, and you'll also get to see some of the most beautiful scenery that Europe has to offer. Best of all, you'll be able to do all of this while getting paid! So if you're looking for an exciting career that will take you places, then being a flight attendant in Spain is definitely the right choice for you.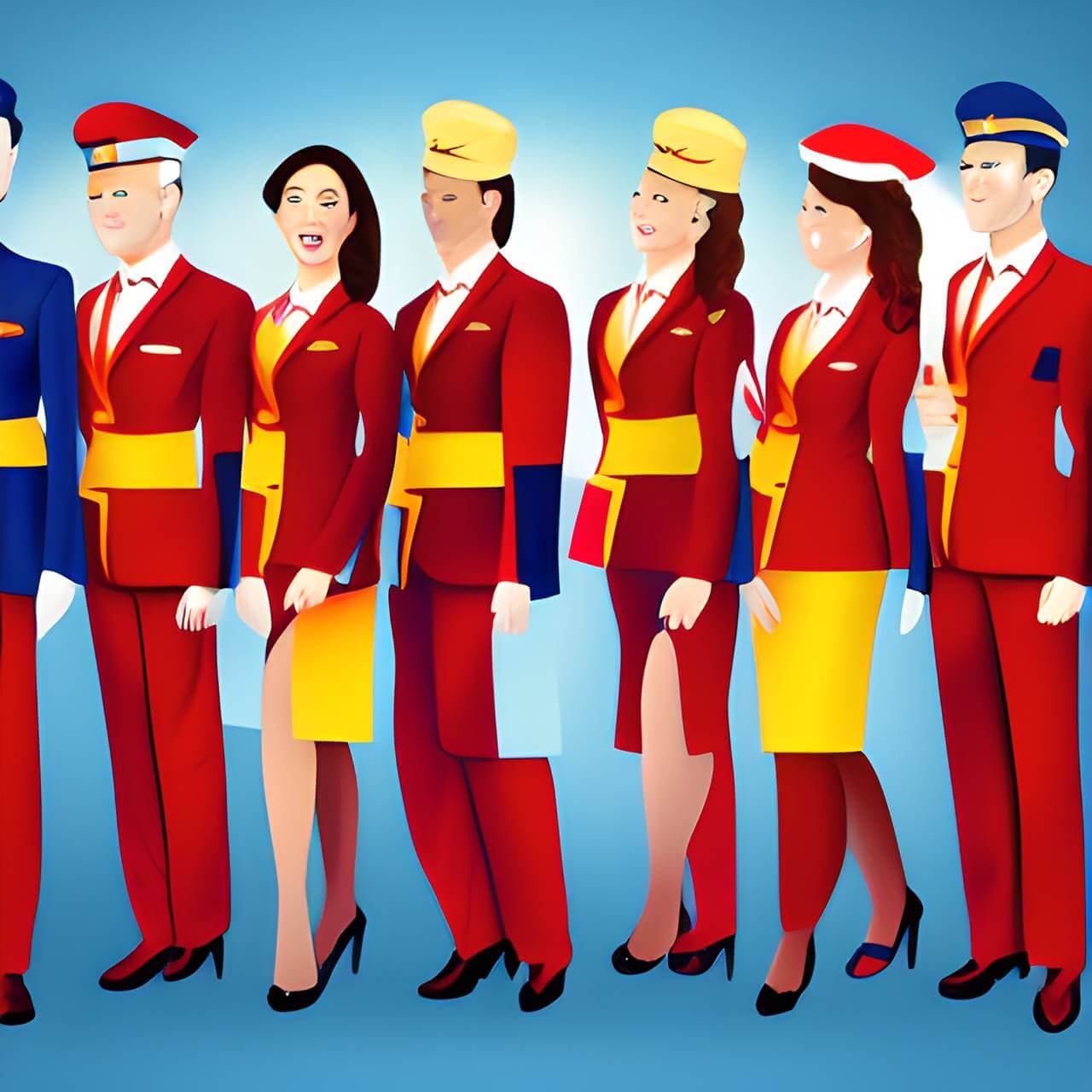 List of Airlines in Spain to Work as a Flight Attendant
Are you looking to become a flight attendant in Spain? Here is a list of major airlines to consider applying to: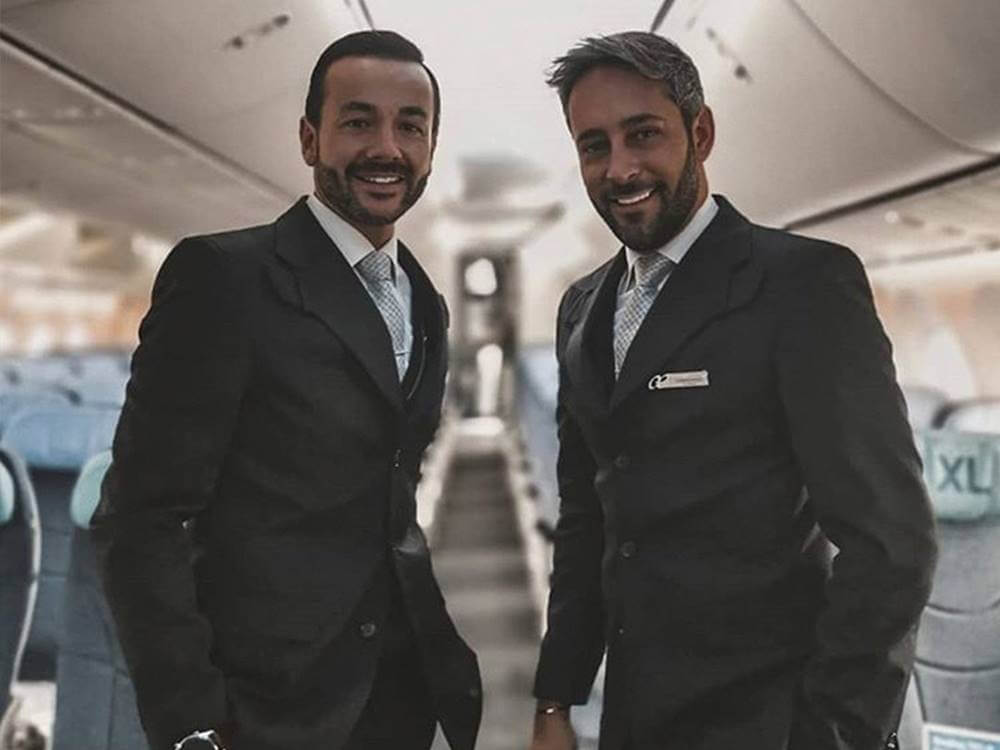 What are the Airline Requirements of a Flight Attendant Job in Spain?
The requirements to become a flight attendant in Spain vary by airline,
Most require at least a high school diploma and fluency in both Spanish and English.
Some airlines may also prefer candidates with previous customer service experience and good physical fitness.
 Additionally, it is often necessary to pass a medical exam, as well as attend and graduate from an airline-sponsored flight attendant training program.
Candidates must also be willing to work irregular schedules, perform various safety duties, and potentially relocate for the job.
Overall, becoming a flight attendant in Spain requires meeting specific qualifications set by individual airlines, as well as demonstrating the skills and abilities necessary for the role.  Notably, some airlines may have higher or more specific requirements for their flight attendants due to their size or operations.
It is important for individuals considering this career path to thoroughly research the requirements of the specific airlines they are interested in working for. Ultimately, meeting all required qualifications and showcasing relevant qualities can increase one's chances of becoming a successful flight attendant in Spain.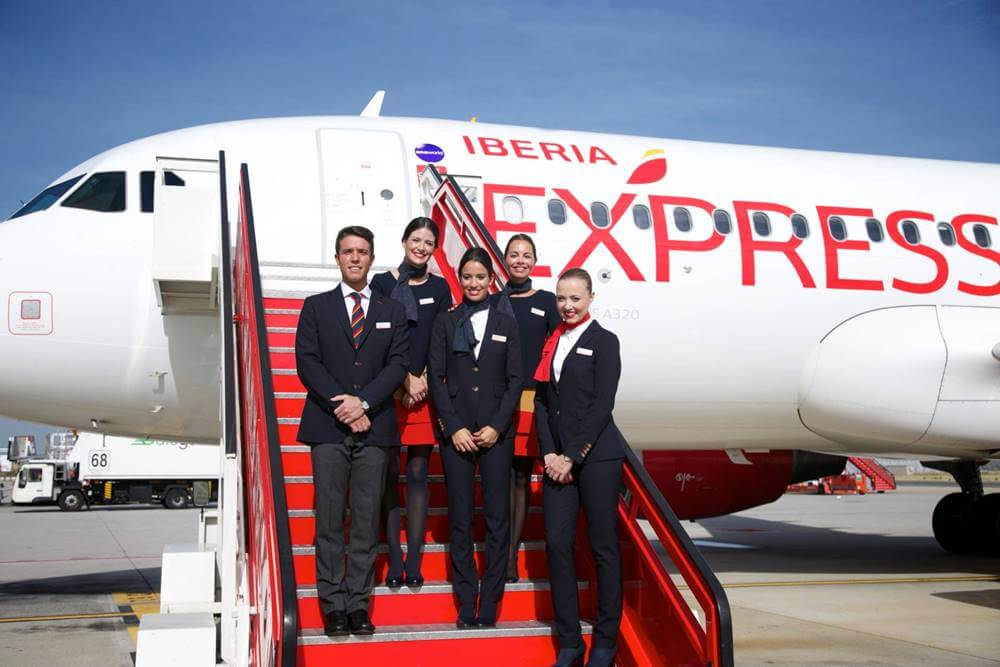 Steps to Apply for a Cabin Crew Job in Spain
Are you looking to become a flight attendant in Spain? Here are the five steps you need to take:
Research Airline Companies Check their Website
When looking for a Flight Attendant job in Spain, it is important to research airline companies and their websites. Many airlines list job openings on their website and may even have a specific section for Flight Attendant positions.
It is also a good idea to sign up for email alerts or follow the airline on social media for upcoming job opportunities. Researching each airline can also provide insight into company culture and benefits that might make one airline stand out as a better fit for the applicant.
Taking the time to carefully research airline companies can lead to greater success in finding the perfect job opportunity.
Complete All Required Pre-Employment Training
As a flight attendant, it is important to complete all required pre-employment training before starting the job. This training includes subjects such as proper safety procedures and emergency protocols, customer service techniques, cultural sensitivity training, and language proficiency testing.
In Spain specifically, it is also important for flight attendants to be familiar with regional customs and laws to provide the best possible experience for passengers. Complete and thorough pre-employment training ensures that flight attendants are prepared to handle any situation that may occur during a flight.
It also shows dedication and professionalism to employers and sets the stage for a successful career in the industry. Thanks to this training, flight attendants can confidently and efficiently carry out their responsibilities aboard an airplane.
Another interesting read: the 5-Day Trip to Italy: Milan, Lake Como, and Venice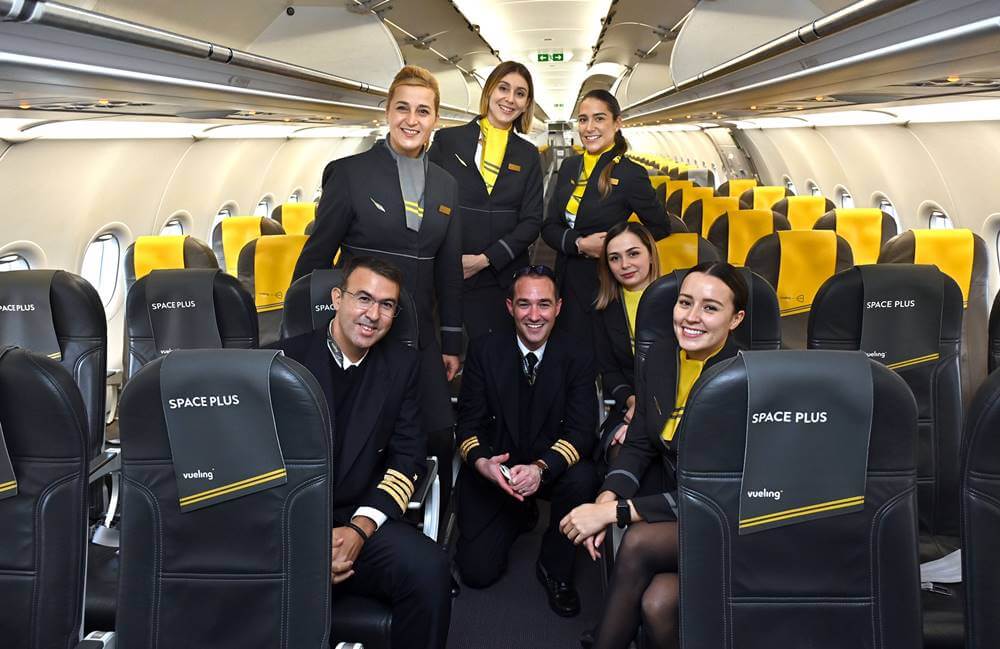 Apply Directly to the Airline or Through an Agency
When considering the job search process for becoming a flight attendant in Spain, individuals have the option to apply directly to an airline or through a staffing agency. Both options have their advantages and disadvantages.
Applying directly to an airline may result in a stronger connection with the company, but it also means a potentially larger pool of competition. Utilizing a staffing agency can increase networking opportunities and streamline the application process, but it may also limit options for specific airlines.
Ultimately, individuals should carefully weigh both options and consider their personal preferences before making their decision on how to apply. It is important to note that applying directly to the airline or through an agency does not guarantee the individual a job offer, as they must still meet all requirements and go through the interview process.
Ultimately, the choice in application method is just one part of a successful job search journey for becoming a flight attendant in Spain.
Another interesting read: Cabin Crew Interview: How to Sell Yourself
Attend Interviews with Airlines
It's important to make sure you attend your interview with the airline when called for a flight attendant job. Not attending could not only mean losing out on the opportunity, but it may also reflect poorly on your work ethic and reliability.
When preparing for the interview, research the airline and brush up on any relevant skills or knowledge. Dress professionally and arrive a few minutes early to show that you are punctual and prepared. During the interview, be confident in yourself and your abilities while also being open to learning new things.
Remember to thank the interviewer for their time before leaving the interview. By following these steps, attending your airline interview can set you up for success and help land you that flight attendant job.
Complete Training with Airlines
The last step in the application process for a flight attendant position in Spain is to complete training with the airline.
This training involves both classroom and hands-on instruction, covering topics such as safety procedures and customer service skills.
It also includes bilingual language training, as many international flights have passengers who speak Spanish and English.
Once training is completed, the applicant becomes a fully certified flight attendant, ready to begin their career in the skies.
So if you have a passion for travel and believe you have what it takes to be a successful member of the cabin crew, make sure you complete this important step before heading off on your next adventure.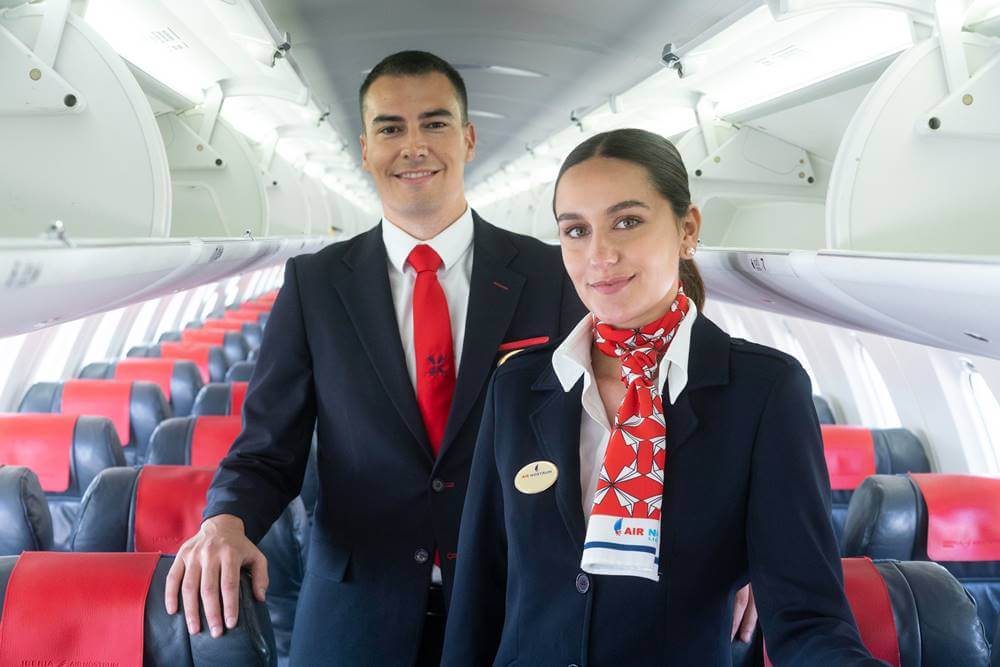 What is the Salary of a Flight Attendant in Spain
The average salary for them in Spain is 1,960 € per month. The monthly salary ranges from 960 € to 3,070 € for this position. These figures are based on the pay scale of flight attendants employed full-time in Spain.
Keep in mind that factors such as experience and seniority can affect personal earning potential. However, overall flight attendants in Spain can expect to earn a fair, competitive salary for their work on the job. As always, it is important to maintain a strong work ethic and strive for advancement to maximize earning potential within the field.
Another interesting read: 9-Day Trip to Greece: Athens, Santorini, and Milos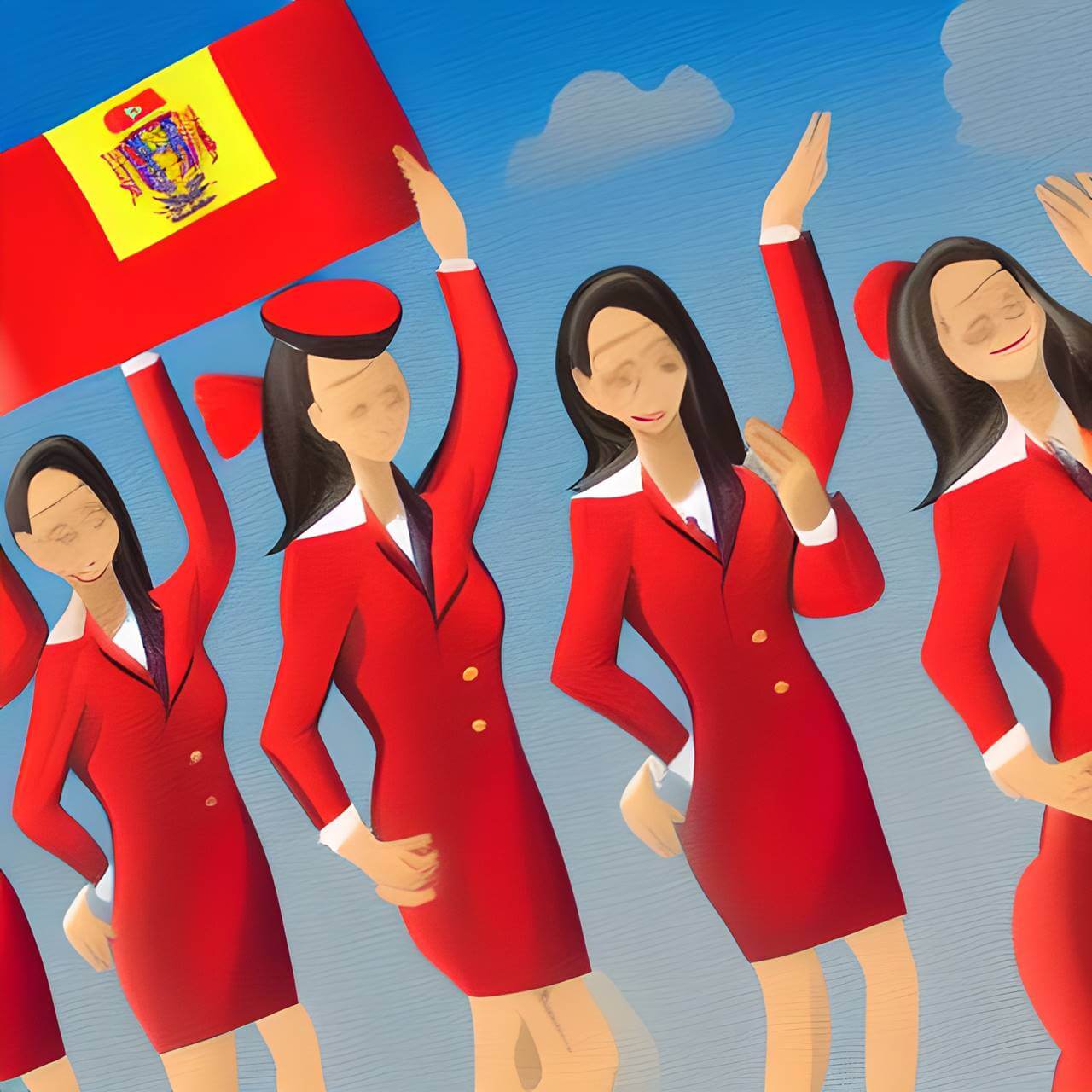 Summary
If you want to become a flight attendant in Spain, follow these simple steps and you'll be on your way. With a little effort and determination, anyone can become a flight attendant in Spain. Good luck!