If you wish to apply as a flight attendant for World2fly, there are a few requirements you will need to meet. Candidates must be able to pass a background check and drug test. They should have the physical stamina to stand for long periods of time. Customer service skills and a positive attitude are also a must. If you meet all of these requirements, then you are eligible to apply for the position of a flight attendant with World2fly.
Also Read: Cabin Crew Layover – Maximizing Hotel Layovers as a Flight Attendant
Iberostar, a Spanish hotel chain, owns the newest leisure airline World2Fly. The said airline was based in Palma de Mallorca, Spain, and just launched in 2020. The goal of this aviation company is to be an international reference in sustainable transportation that is an innovative and quality service, provider. They focus on customer satisfaction and tagged it as the cornerstone of creating an open organizational culture that fosters innovation and teamwork.
World2Fly wants to have cabin crews who are dedicated to providing excellent onboard service by constantly outperforming themselves. Aspiring flight attendants who want to get a position inside their fleet can have the opportunity to give their all and anticipate the needs of the customer by working with excellence. You'll enjoy being a part of the World2Fly team if you have a strong commitment to quality and safety for travelers. If you are interested, below are the things you need to note.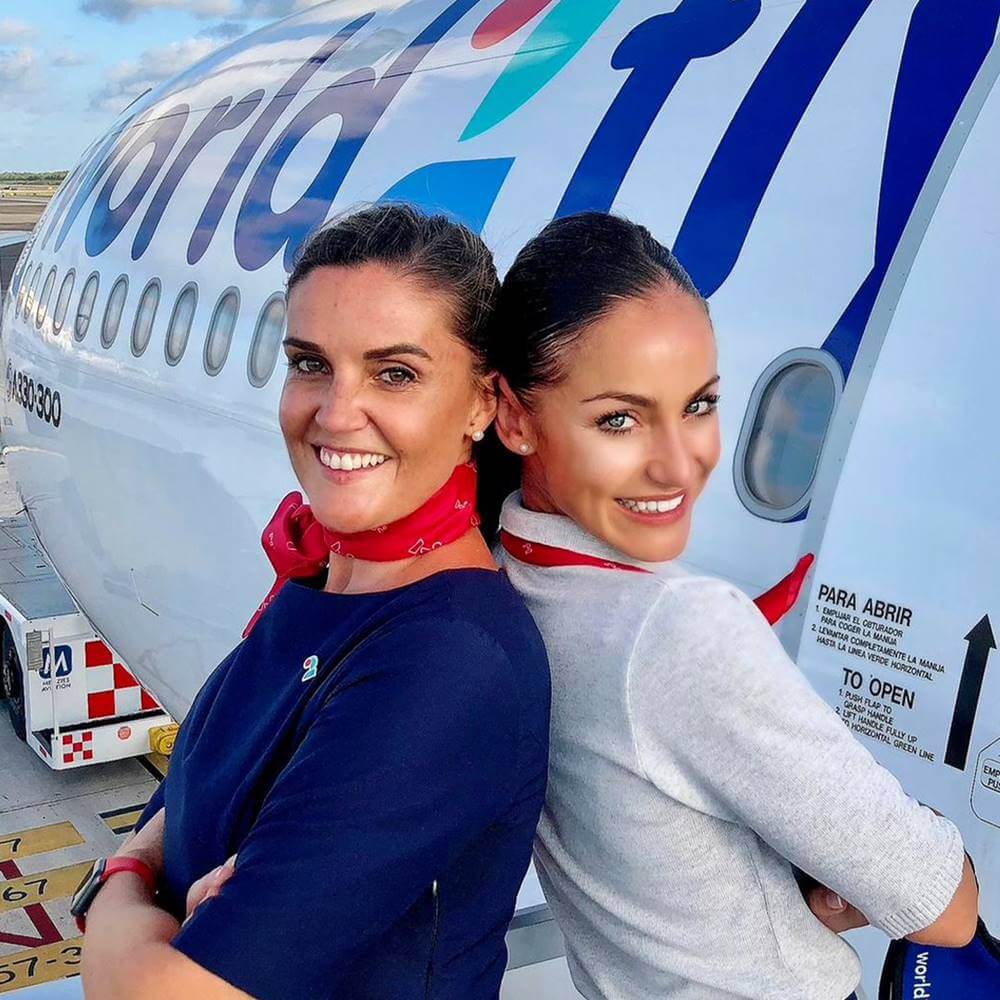 List of Requirements and Qualifications to Become a World2Fly Airlines Flight Attendant
Permitted to work legally in Spain
A valid passport is required.
You need to pass a background check
You need to undergo a drug test.
Correctable vision to 20/40
Meet the job's physical requirements (reach overhead bins, stand for long periods of time, etc.)
A tidy, well-groomed appearance is required for the actual professional presentation.
You must be willing to handle passenger safety and service. Food and beverage service, assisting passengers with impairments, answering questions, and running mechanical and safety.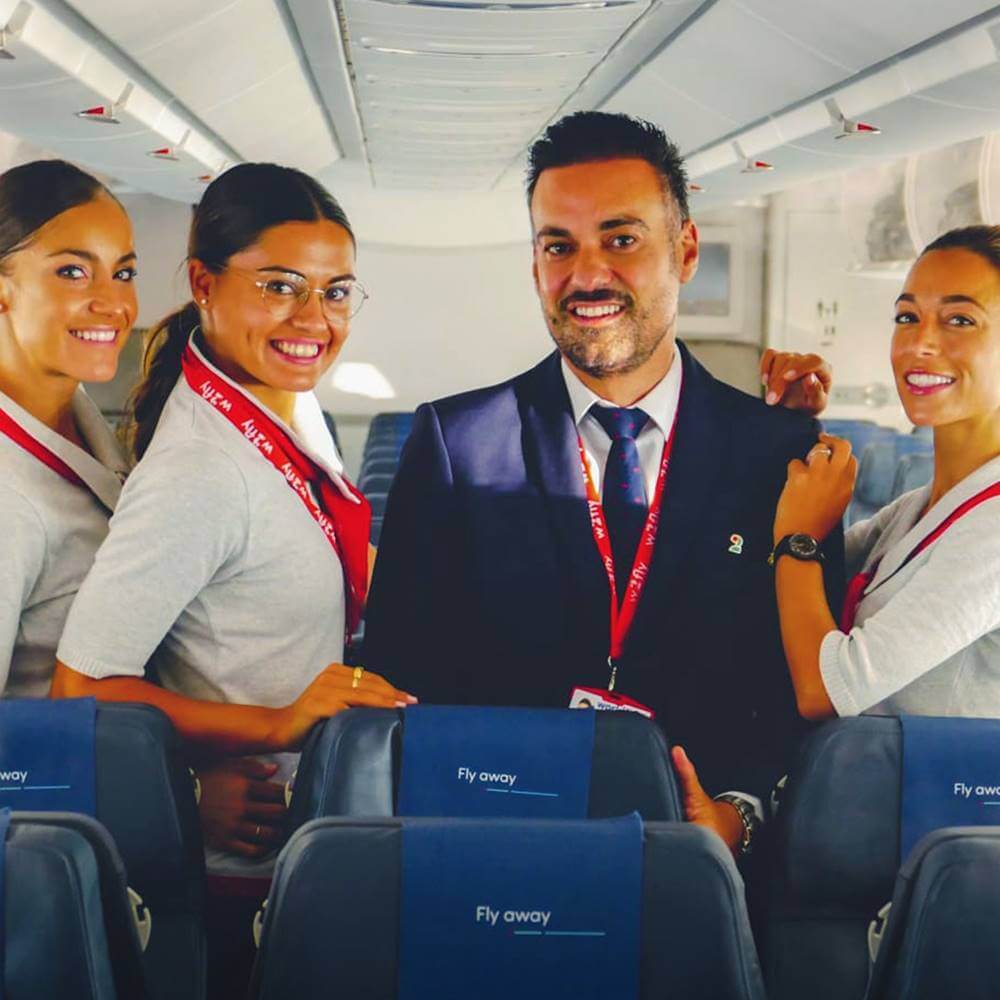 Application Process
Step 1: To get a job inside World2Fly, you can go here: (https://www.w2fly.es/es-es/contacto/trabaja-con-nosotros).
Check for possible updates regarding their job postings. You can also visit their Linkedin Page: https://www.linkedin.com/company/world2fly/ and also through their social media accounts for flight attendant job opening alerts.
Step 2: Go on the said web pages and check if cabin crew positions are available. Once a job post is open, apply for the position.
Step 3: Prepare all the requirements or documentation needed for your application. Do not also forget to complete your online application with all necessary information without errors.
Step 4: Once shortlisted, they will notify you through call or email. So make sure to keep your lines up and always check for their message.
Step 5: You need to pass the initial interview so you can proceed to the training process.
Step 6: Complete the designated training and you're good to go!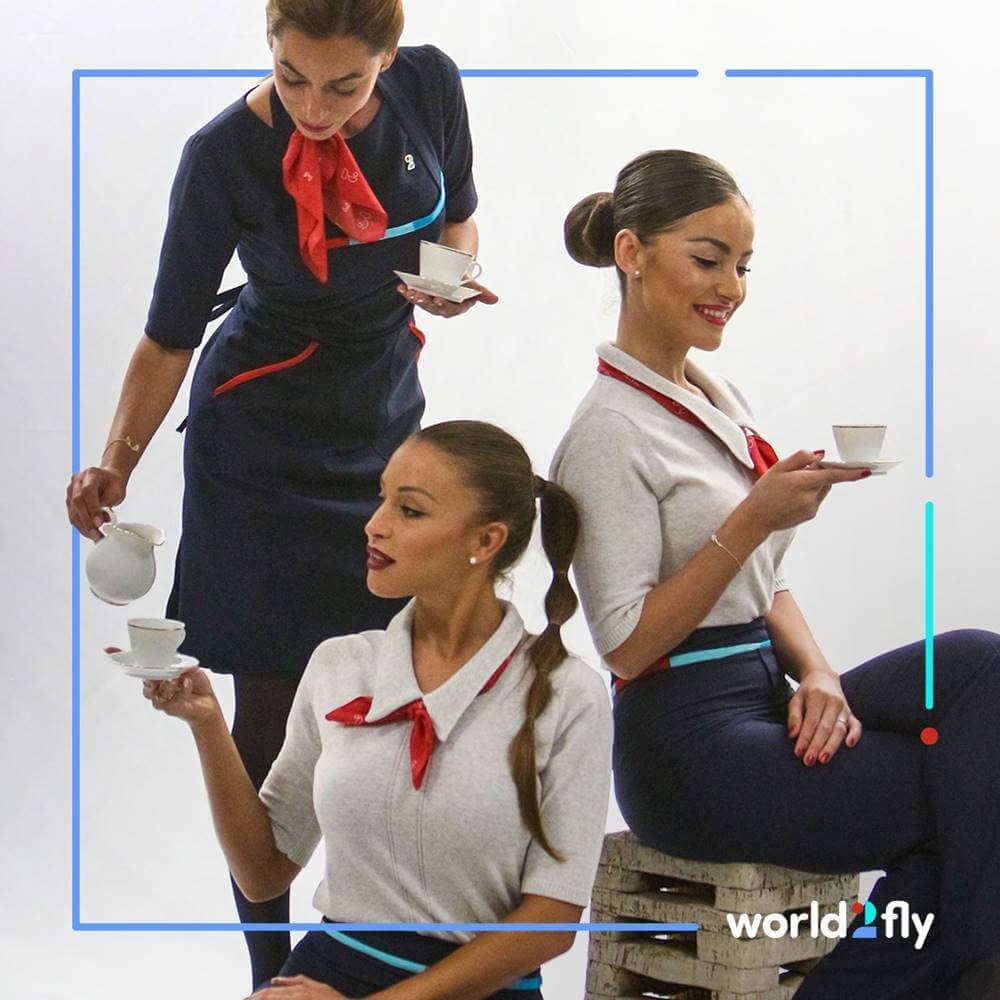 Success Tips
Maintain an up-to-date resume. Airlines frequently have short application periods, so if you have a current resume, you can easily submit it while the airline is still accepting applications. If you are certain that you want to work for a specific company, consider writing a cover letter as well, as this may increase your chances of getting an interview.
Dress appropriately. Dressing appropriately and maintaining proper hygiene help to highlight your professionalism. Many airlines have a conservative dress code or a uniform that features neutral or dark colors like navy blue or black. Check to see if they have a dress code and dress in something similar to what their employees wear. Also, before meeting with your interviewer, make sure you maintain proper hygiene.
Interviewing practice. Practice responding to interview questions so that you can respond naturally during the interview. If possible, practice with someone who can provide feedback. You can become more comfortable with the flow of an interview by practicing with someone else. Pacing, nonverbal cues, and tone can also be practiced.
Arrive on time. Arrive 10 to 15 minutes before your interview time to demonstrate your punctuality and eagerness to land the job. If an airline offers you an in-person interview that requires you to travel to a different location, consider arriving the day before rather than the day of the interview so you can rest and prepare.
Salary and Benefits
As of the moment, salary and benefits details are not yet available for this airline. But the typical salary range of a flight attendant for Spain-based airlines ranges from 960 EUR per month (minimum) to 3,070 EUR per month (maximum) (maximum salary).
The most important factor in determining salary is the level of experience. Usually, the more years of experience you have, the higher your salary.
Video: World2fly – the inauguration of the Lisbon-Punta Cana flight
This video shows the inauguration of one of the flights of the new airline in Spain – World2Fly. You will see what their cabin crew's uniforms are like, and what the fleet looks like inside.
Photos: World2fly Cabin Crew Uniforms
Check out these pictures of World2fly airlines crew so you can see what they look like in uniforms:
Frequently Asked Questions
The following are some of the common questions asked about World2fly flight attendants.
1. Is World2Fly a new airline?
Yes. In fact, they just started flying in 2020.
2. What should I wear on the assessment day?
Dress smart, and choose colors that are a bit similar to the uniforms of FAs in that fleet.
3. After the assessment day, can I ask when will receive a confirmation result of the assessment?
Yes, you should ask when you will be hearing from them again.
4. What does the open day mean?
The open day is the airline's scheduled recruitment day. This is the start of the recruitment process. You will be submitting your resume and application form. There will be a one-on-one interview and some basic screenings like Reach Test.
5. Where can I see World2Fly job vacancies?
You can go here https://www.w2fly.es/es-es/contacto/trabaja-con-nosotros and see their posted vacancies.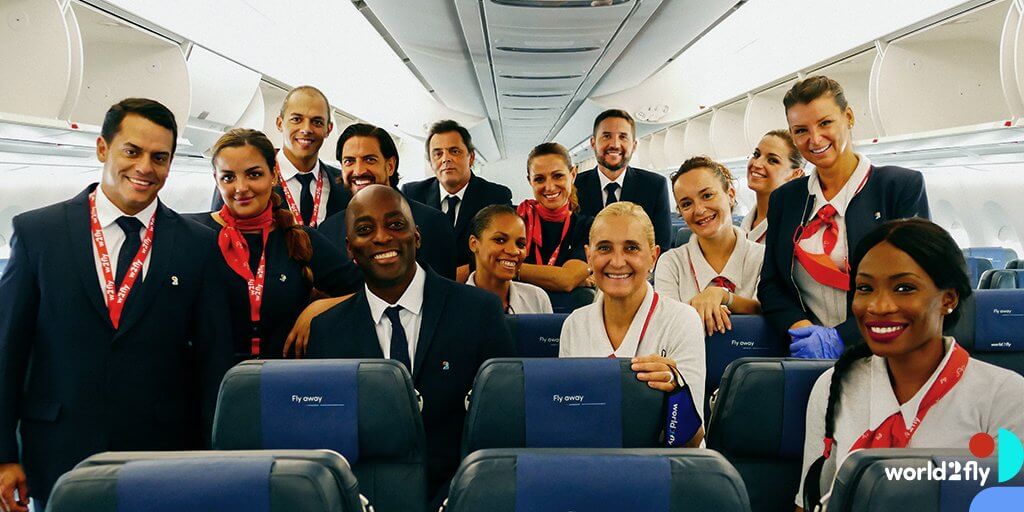 Summary
Want to get a Flight Attendant job from one of the newest leisure airlines in Spain? You can apply at World2Fly airlines, one of the quality providers of Spain's aviation industry. Compared to other airlines, World2Fly is very public with their cabin crew's salary and benefits, maybe because they were just starting.
Since this is a new airline, they want to squeeze all the best applicants for their fleet. You know how to be the best pick since you already have some ideas on how to throw a perfect application for an FA position.