Frontier Airlines is a low-cost carrier that flies to over 100 destinations in the US and 31 international locations. They have more than 3,000 employees who fly on their planes every day. To become cabin crew for Frontier Airline, please follow these steps and guidelines we have outlined below for your reference so hopefully you can finally land a job contract!
Also Read: 15 Must-Have Qualities of Cabin Crews
Tourism graduates often dream of flying with the best airline companies in the world. Even those who choose a different path from what they took in college are showing interest in becoming a flight attendant. If you have the same interest, then you're going to like what we're about to say in this article.
You are probably here because you want to become a cabin crew for Frontier Airlines. This article will tell you everything you need to know about being a cabin crew for this popular airline. Continue reading the article to learn more.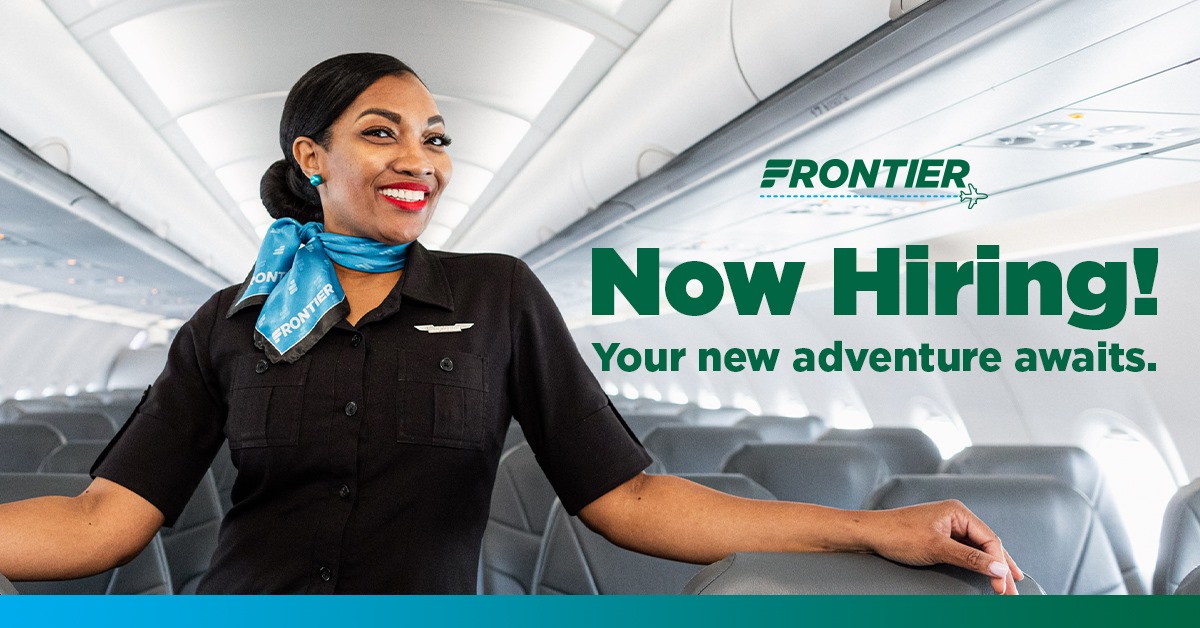 Overview
Frontier Airlines is recognized as Denver, Colorado, an American-based economical and inexpensive airline. Frontier Airlines has a total of flights of more than 100 domestic destinations around the United States and 31 international destinations. They also employ over 3,000 staff.
Frontier Airline is a licensee and operational property of Indigo Partners, LLC. They have their headquarters at Denver International Airport as well as many focal locations around the United States.
Responsibilities
The duties of a Frontier Airline Flight Attendant are not limited to the basics that we see and know. Being a flight attendant can be a versatile job, which means you can go overboard to what you know.
Here are the duties and responsibilities of a Frontier Airline Flight Attendant
Keep track of all the necessary aviation regulations along with all Frontier Airlines regulations and standard procedures.
If required, facilitate and execute an emergency procedure inside the cabin.
Performs a test flight security assessment inside the plane's emergency equipment
Provides commands of onboard security needs
Checking if the passengers' carry-on luggage is loaded correctly and stored throughout the trip
Ensuring the safety of all the passengers inside the cabin
Announcing different reminders such as the departure or arrival announcements information to keep the passengers updated on what is happening
Knows basic medical help (knows how to perform CPR and first aid)
Must look presentable and act professionally at all times
Qualifications
A qualified Frontier Airline Flight Attendant must possess the following:
A High School Diploma or GED
At least 20 years old upon applying
Legally allowed to work in the United States
Valid Passport with at least six months validity
Willing to relocate to our bases listed below
Denver, Las Vegas, NV, Orlando, FL; Chicago IL and Philadelphia area
Willing to work in flexible hours (including but not limited to nights, weekends, and holidays)
No tattoos in any visible areas (especially when wearing our uniform, in the face, ears, wrist, hands, and neck)
Multiple piercings are not allowed while you are wearing the Frontier Airlines uniform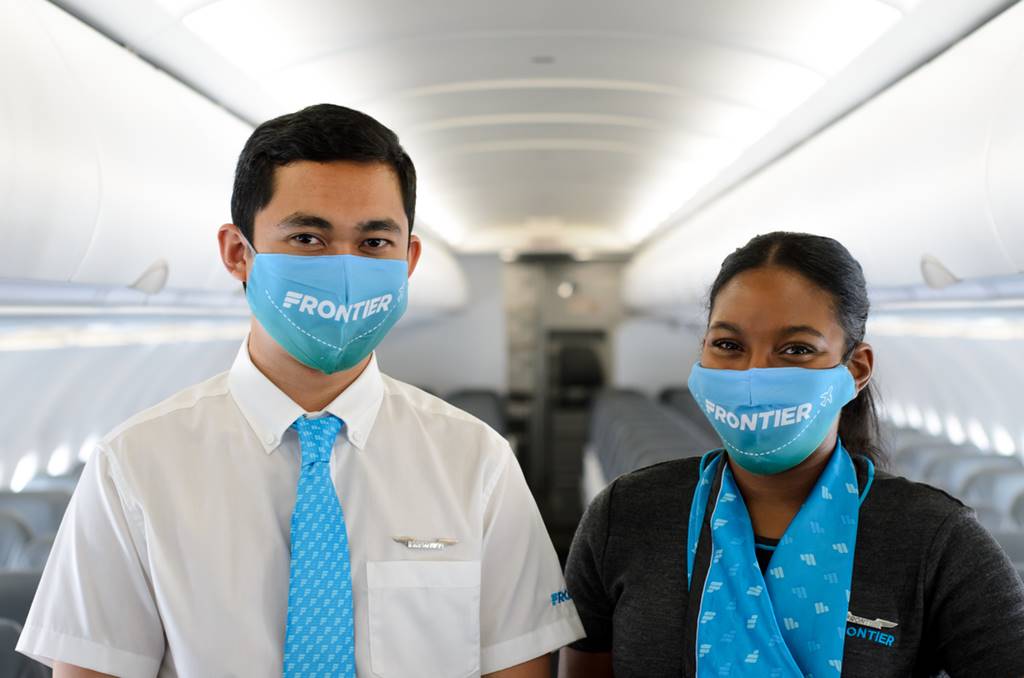 Other Skills and Abilities
Exceptional interpersonal, conversational, and technical skills (You will be encountering different types of people, so you must have socialization skills)
Ability to stay and work under pressure; Airlines is a place with a rushed and frantic atmosphere. You must possess the ability to communicate and reassure the passengers effectively.
Must be able to lift heavy objects such as the passengers' baggage and luggage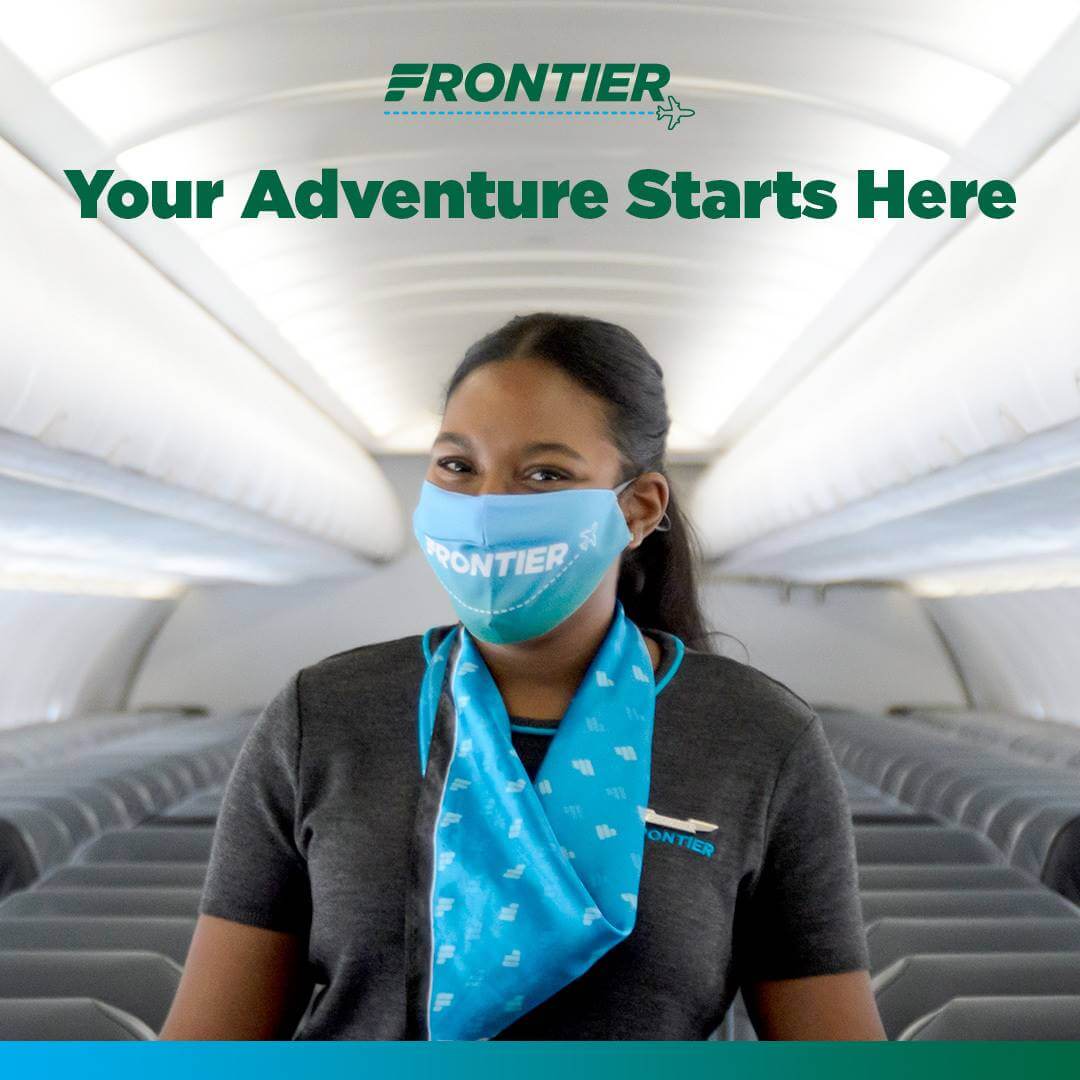 Document Requirements to Prepare
Applying to the Frontier Airline Cabin Crew needs a lot of patience. In this topic, we will list all the documents you will need to prepare for when applying as a Frontier Airline Flight Attendant.
Application Form
At least a High School Diploma
Birth Certificate
State Identification Card
Valid Passport (must have a six months validity)
Certification that you are legally approved to work in the United States
Observe proper etiquette and professionalism during your interview. Wear the appropriate attire (can be business attire)
Where to Apply for a Job for Frontier Airline Online?
Do you know that you can apply at Frontier Airline from the comfort of your own home? Just visit the website of Frontier Airlines and go to the "Careers" section to find a suitable job for you.
Here's the official career website of the airline: https://www.flyfrontier.com/careers/flight-attendant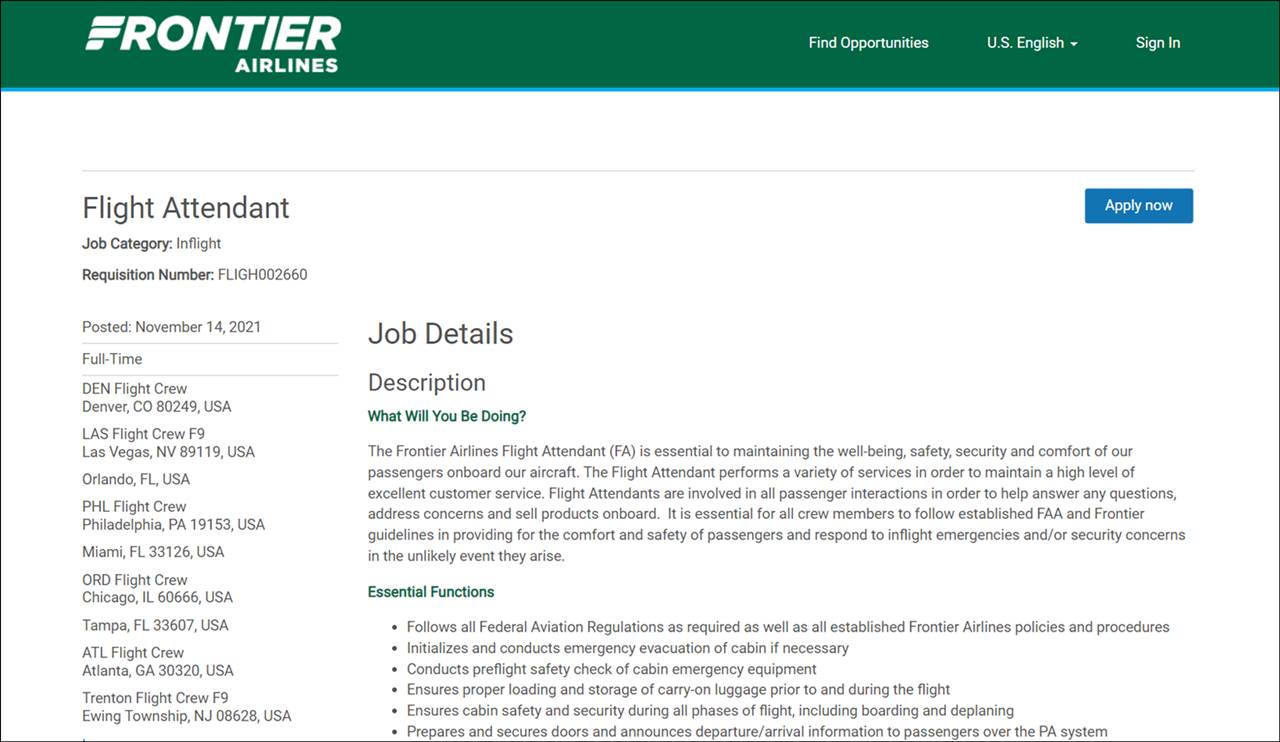 Step-by-Step Process Application to Become a Cabin Crew for Frontier Airline Online
To start sending your application, you may follow the steps below:
Step 1: Go to the website of Frontier Airlines and click the "Careers" tab
Step 2: Click the "Apply Now" tab
Step 3: You will be seeing the job description of the job you're applying for.
Step 4: It is essential to read through the details to know what you will do.
Step 5: Click the "Apply Now" at the upper right corner. It will redirect you to sign in or log in to continue with your application. (*Note: Only give your personal information to the official website of Frontier Airlines)
Step 6: Pass your online application, sit back, and wait for the Frontier Airlines team to process your application.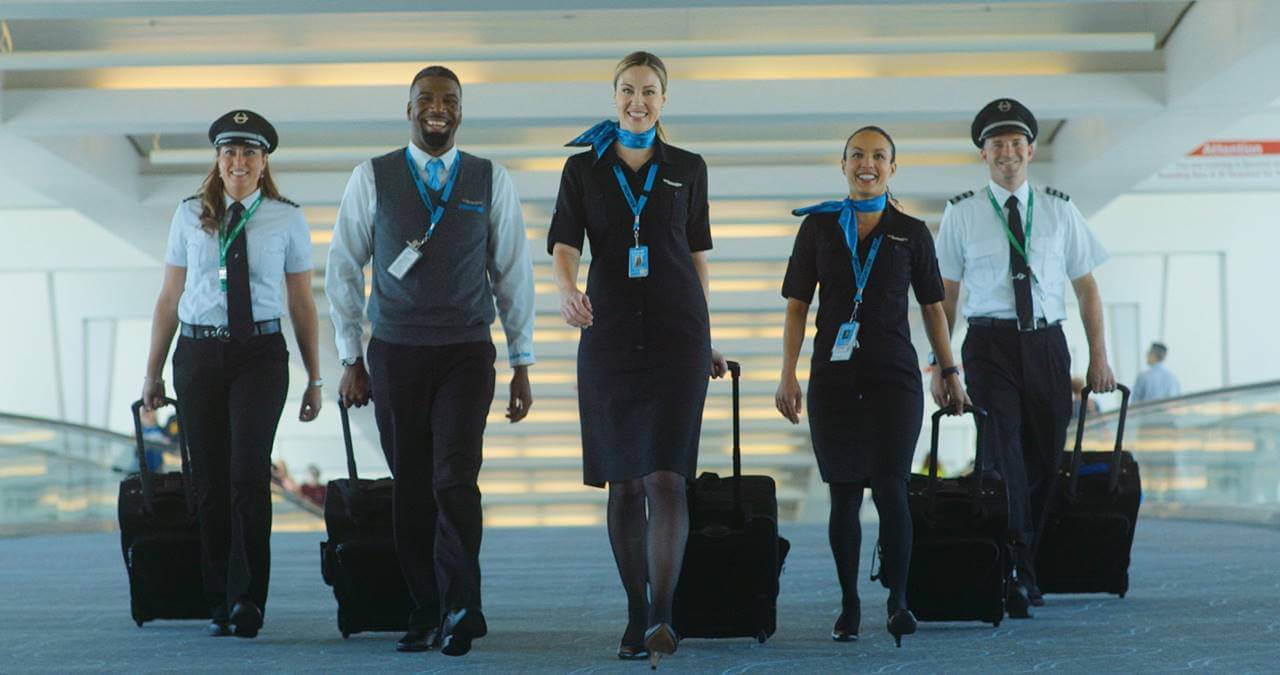 How to Apply as a Cabin Crew for Frontier Airline during OPEN DAY events?
Sometimes, Airlines are doing an open day mass hiring to accommodate all the aspiring walk-in individuals to become part of their growing family. To keep updated with Frontier Airline mass hiring and open day events, make sure that you follow them on their social media accounts and occasionally check their websites for updated announcements.
Step-by-Step Process Application to Become a Cabin Crew for Frontier Airline (OPEN DAY EVENT/MASS HIRING)
If you plan to process your application during an open day or mass hiring event, you may follow the steps below:
Step 1: Wait for their mass hiring announcement on their official social media accounts and website.
Step 2: Prepare your detailed and updated resume. Make sure to craft your resume to perfection to have a higher chance of being employed.
Step 3: You will be doing an in-person interview with one of the Frontier Airline officials.
Step 4: You will be undergoing an immense training program to see if you can be a fit for the job.
Step 5: After you have completed the training program, you may now be an official flight attendant of Frontier Airline.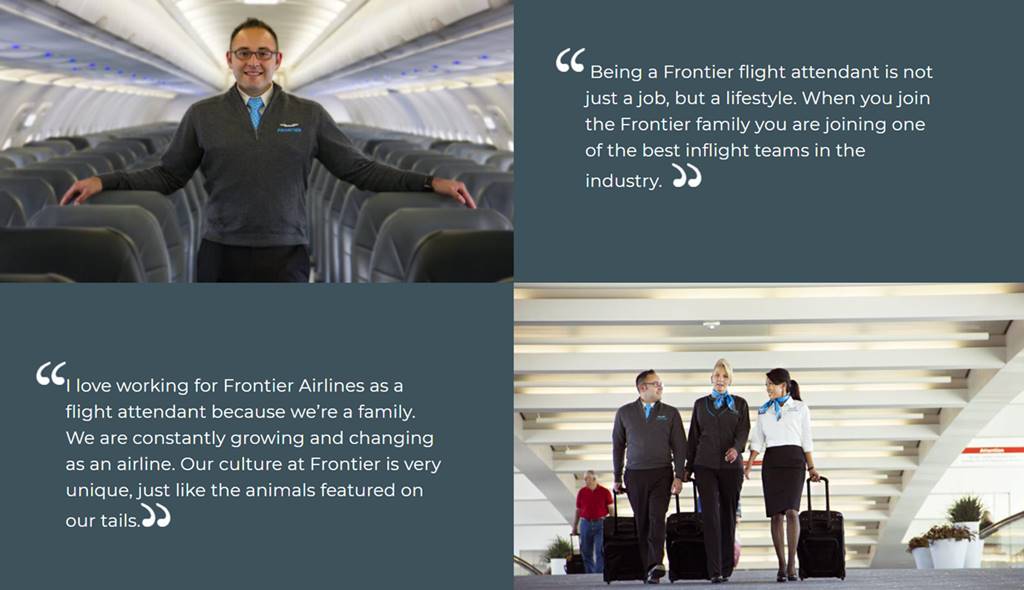 Video: Male Frontier Airlines Flight Attendant Training Process
Here's another video that features a male crew sharing details about Frontier Airlines 3.5 weeks of training in this regional airline. Check out the clip below to give you an idea what to expect during the training period.
Monthly Salary of a Frontier Airlines Flight Attendant
One thing that we consider when we are applying for a job is its salary. With that, we will be dissecting how much does a Frontier Airline Flight Attendant makes.
This is an example of what newly hired flight attendants at Frontier Airlines can earn based from the website:
56 US dollars pay per flight
Or 17-19 US dollars per hour
85 hours is equal to 2,002.60 US dollars
A Frontier Airline Flight Attendant can earn up to USD 28,831.20 annually (or USD 2402.76 per month)
Here's a video uploaded by a flight attendant vlogger who shared her experience about salaries for a Major US airline. Take note that this is not specific to Frontier Airlines, but this will help give you an idea of what to expect as a salary for a US Airline. Here is a video of how much does a flight attendant can earn:
Of course, there will also be deductions from your salary. Deductions can be the following:
Tax Deductions
Medical Deductions
Short term and Long term disability
HSA Accounts
Benefits and Privileges
Working with Frontier Airlines means that you may enjoy these perks that they have for you.
Opportunities- You can enjoy paid holidays, vacation, and sick leave
You can also receive medical, dental, and vision insurance.
They also offer a 401k plan to help you in planning for your future
Your family can enjoy discounts whenever they travel with Frontier Airlines
Photos: Frontier Airlines Crew in Uniform
Check out these pictures of Frontier Airlines flight attendants to give you an idea what it's like to be in their uniform. They employ both male and female crews:
Frequently Asked Questions
Here are some of the frequently asked questions about Frontier Airlines, its application process, and other relevant topics:
1. Do they conduct a video interview?
Yes, they will conduct a video interview with you. If you pass this, you will move to the in-person interview where they can meet and talk to you personally.
2. I have a tattoo/piercings. Can I still apply to Frontier Airlines?
As long as these tattoos and piercings are not visible while wearing the Frontier Airline uniform, then you are good to go.
3. Do I need to have a college degree?
Frontier Airlines doesn't require a college degree. A high school level graduate can apply for a job.
4. Do I need to attend training programs?
Yes! Frontier Airlines will require you to take part in their training program once you have passed the in-person interview.
5. Does Frontier Airlines require a COVID vaccination?
Absolutely, yes. In the last part of the job description, there is information saying that the applicants who will be hired are mandated to get their COVID-19 vaccination. It is for the safety of the employees, officials, and of course, the passengers.
6. Do they have a height requirement?
According to their official website, no height requirement is written on the qualifications.
7. Do you need to have a pair of good eyesight?
You need to have a 20/40 vision correctable.
8. Do they hire different nationalities?
As long as you are legal to work in the United States and you can communicate in the English language fluently.
9. Do I need to have a flexible schedule?
Yes, you will be asked to travel any time of the day. It can be night or even holidays.
To become a Frontier Airline flight attendant, you start practicing how to socialize because you are most likely to encounter different people.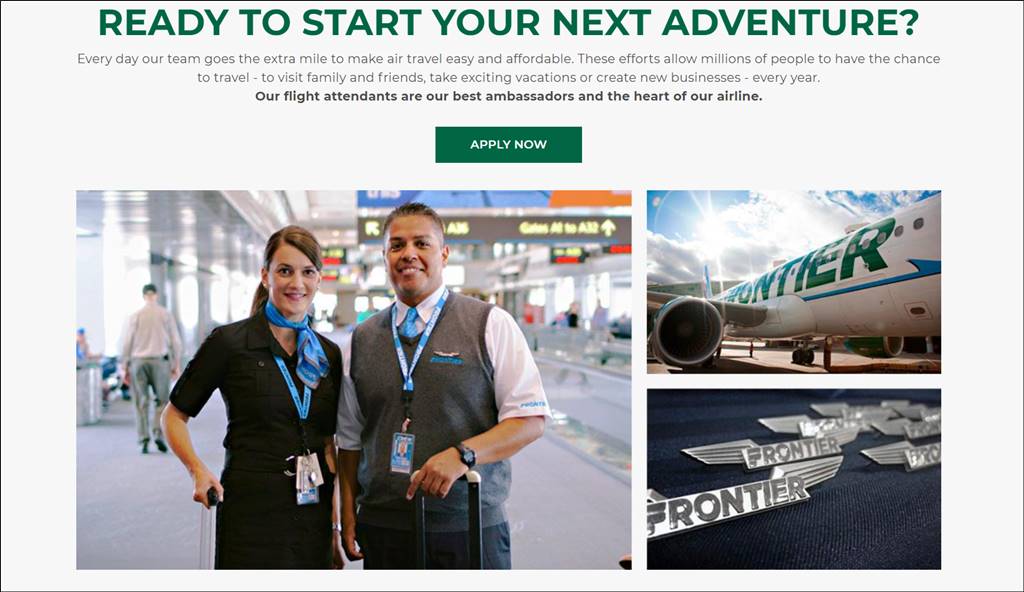 Summary
There you have it, complete and detailed guidelines on applying to Frontier Airlines. We cannot argue that Frontier Airlines is a small and low-cost airline but seeing all the benefits they offer would surely make the first-time flyer's flight attendant memorable.
What are you waiting for? If you think that you are a fit, you may apply now to their website. We hope that this article helps you in applying to be a flight attendant.\
Contact Information
Frontier Airlines
Address: 4545 Airport Way, Denver, CO 80239, USA
Telephone Number: 801-401-9000
Website: https://www.flyfrontier.com/
Facebook: https://www.facebook.com/flyfrontier/
Instagram: https://www.instagram.com/flyfrontier/?hl=en
Twitter: https://twitter.com/FlyFrontier?s=20