If you want to work as a cabin crew for Alba Star, there are a few requirements you need to meet. First, you must have a high school diploma or equivalent. Additionally, you must be at least 21 years old and have a valid passport. Fluency in English is also required, as is the ability to swim. If you meet all of these requirements, you'll need to complete an application and submit it along with your resume and a recent photo. If you're selected for an interview, you'll need to pass a medical examination and background check before being hired. If you're hired, you'll need to complete a training program that lasts several weeks. Once you've completed all of these steps, you'll be ready to start working as a flight attendant for Albastar!
Also Read: 3-Day Trip to Spain: Madrid, Toledo, and Segovia
Albastar is a Spanish airline primarily based at Palma de Mallorca Airport. It was founded on 2009 and commenced its operations on July 30, 2010. The airline provides passenger and cargo charter services to destinations across Europe, the Mediterranean, and North Africa in collaboration with major Spanish, Italian, and European Tour Operators.
Flight attendants play an important role in making sure that passengers have a comfortable and safe experience while aboard one of Albastar's flights. They are known for their professionalism and customer service and are dedicated to making each flight a comfortable and enjoyable experience for all passengers.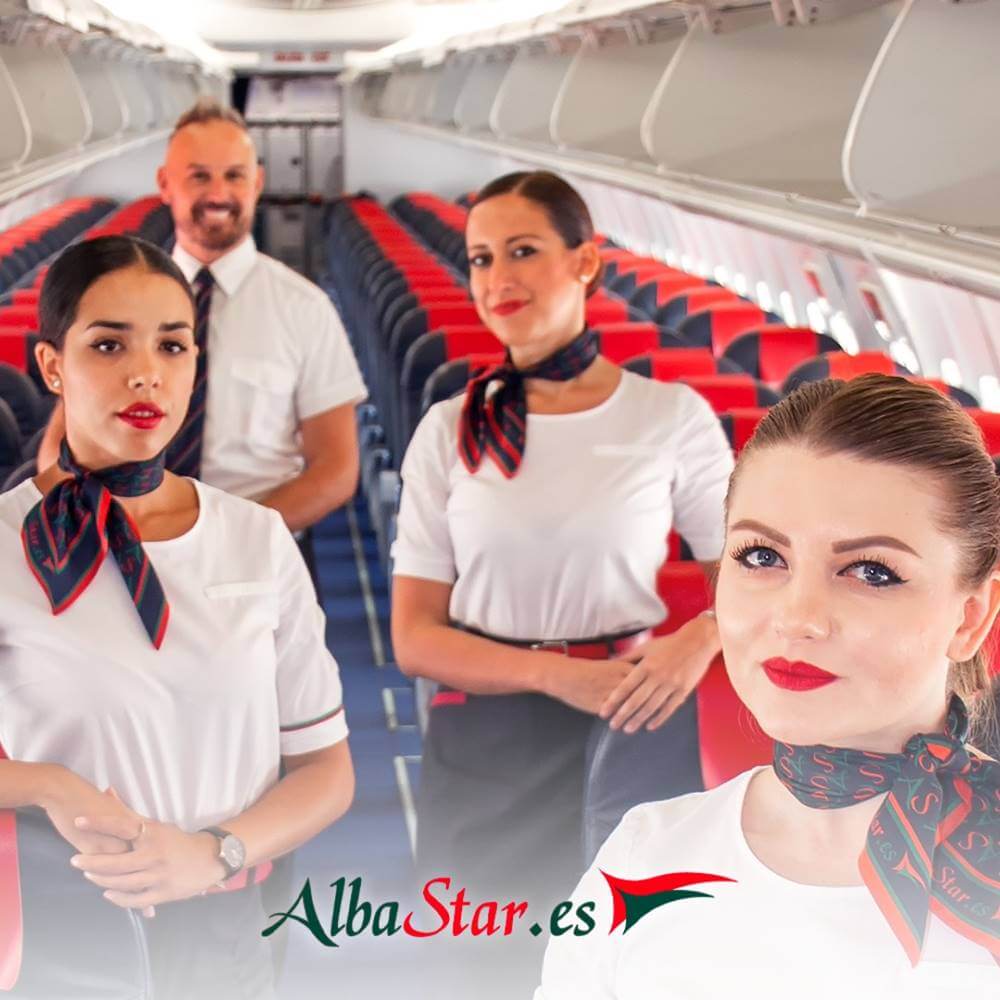 List of Requirements and Qualifications to Become an Albastar Flight Attendant
The key to having a successful career in customer service is to be able to understand what the customer wants and needs. Personality plays a big role in this because people like to do business with those who they feel comfortable with. If you can find a way to be both, then you will be ahead among the applicants to become a successful Albastar cabin crew member. Hence, the company is looking for competent, hardworking, responsible, and service-oriented individuals to carry on the demanding duties and responsibilities of a flight attendant.
Before that, candidates must first meet the following requirements and qualifications:
Applicants must be dynamic and flexible person.
They must also like traveling and have excellent communication skills.
Applicants must have a good knowledge of Spanish, English, and Italian.
Must have strong team spirit.
Must have good interpersonal skills.
Can provide excellent customer service.
Must be proactive and decisive.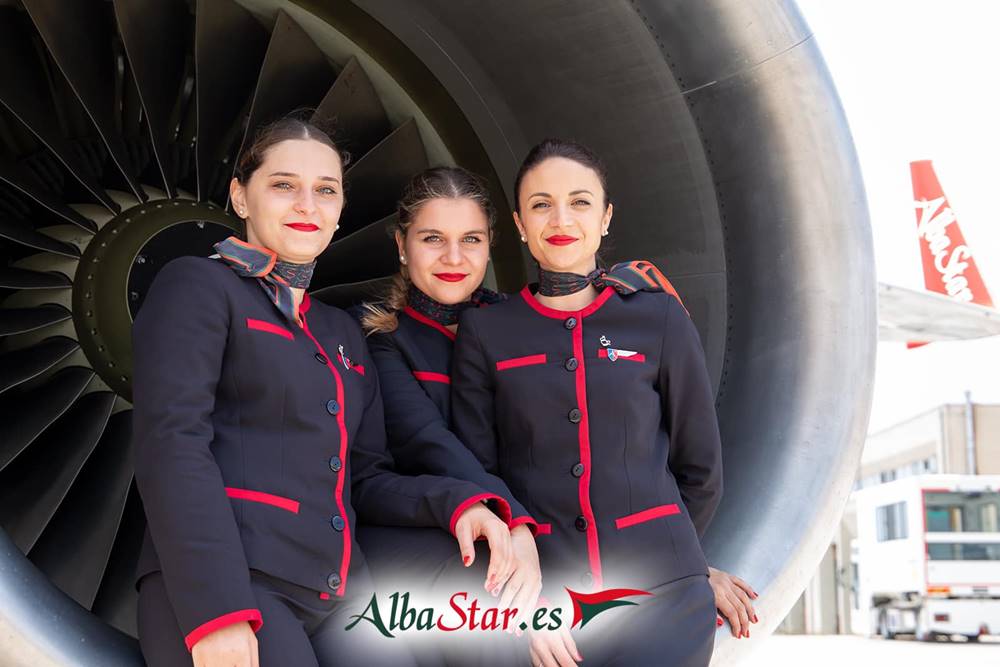 Application Process
Here is a guide to help you out with your application for a flight attendant position at Albastar:
Step 1: Visit the company's official website here – https://albastar.es/en/.
Step 2: Scroll down and click "Job Opportunities".
Step 3: Fill out the application form completely and attach you CV as required.
Step 4: Submit your application.
Step 5: Wait for a response from the recruitment team.
Step 6: After successful application, prepare yourself for an interview.
If you are one of the successful applicants shortlisted, you must prepare yourself for the interview, background checks, and medical tests required by the company before you start working and training with them.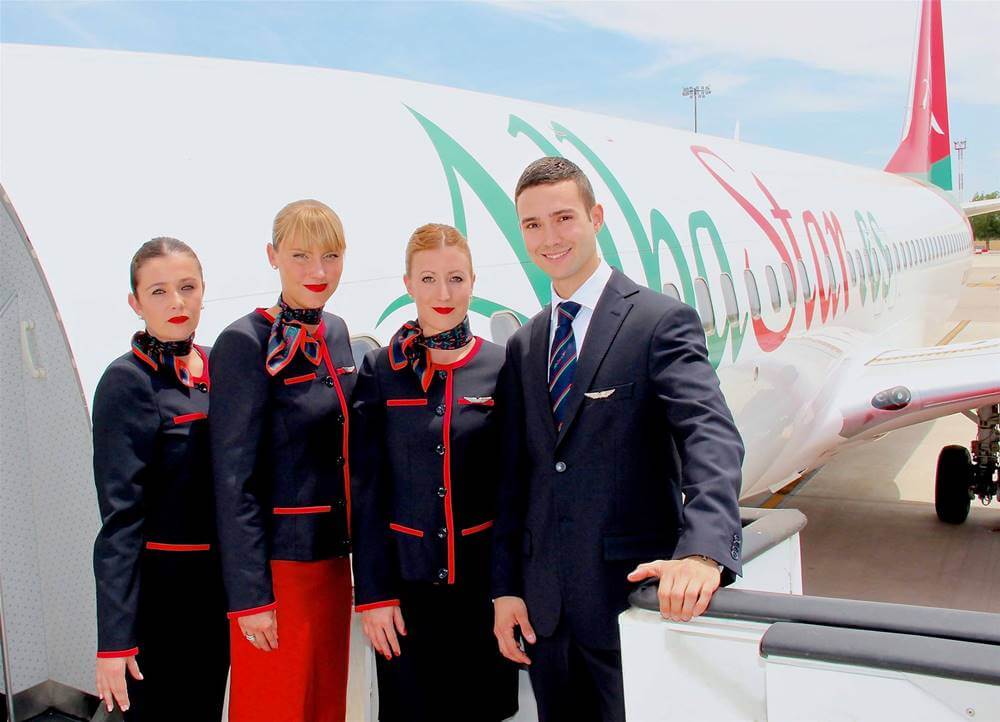 Salary & Benefits
The company offers comprehensive benefits and packages for its employees including their flight attendants. They also receive a competitive salary and get to enjoy the work-life balance while working with Albastar while traveling to different countries and destinations. Aside from that, they get to enjoy some travel perks and discounts.
The airline also offers career growth and development for their flight attendants because the company also provides a training program for development as they recognize their employees as assets to the company. The company also ensures the safety not only of the passengers but also of their employees and provides them with a positive and healthy working environment. More exciting benefits await them as they started their career with Albastar.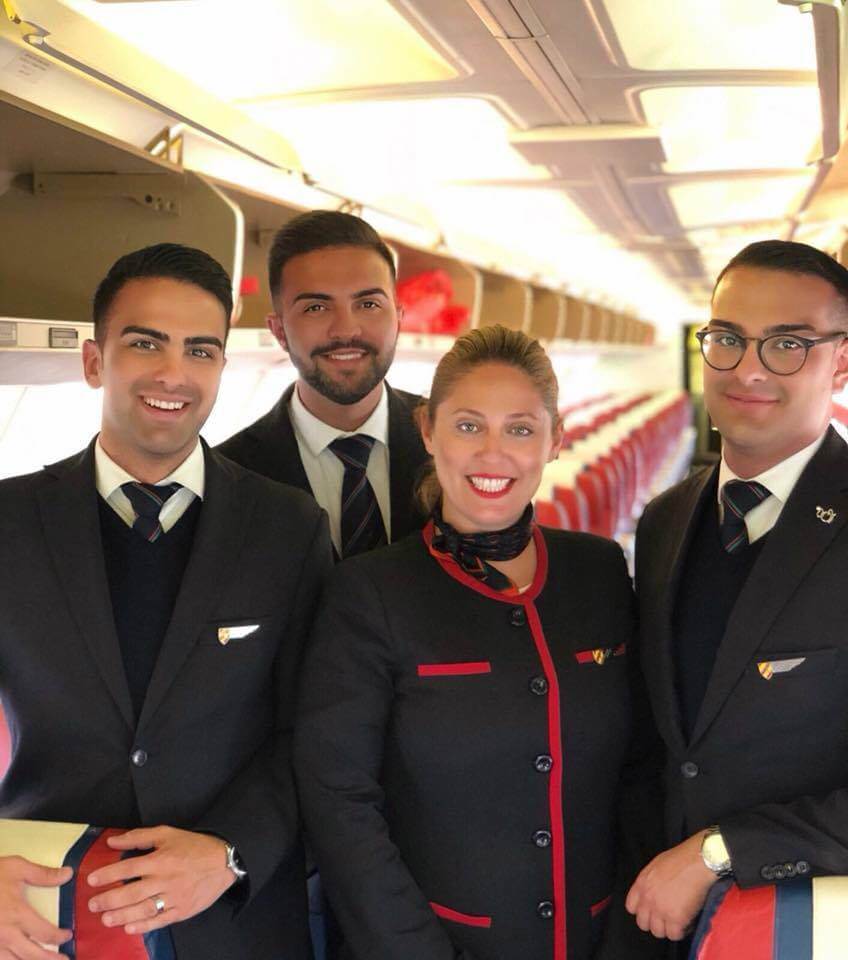 Video: A Glimpse of Albastar Airlines
This video is very helpful to anyone who aspires to join the company. It shows here the different departments of Albastar's human resources. It was also shown in the video a sneak peek of the cabin crew training they provide to equip their flight attendants with the knowledge they have to have to become competent and reliable individuals.
Some safety and emergency procedures were also taught to them in the training. Hence, this video is a must-watch if you want to gain some background knowledge about the company and its flight attendant training.
To keep updated with their job openings, you can visit their Careers page here – https://albastar.es/en/work-with-us/.
Photos: Albastar Cabin Crew Uniforms
Check out these pictures of Albastar crew so you can see what they look like in uniforms:
Frequently Asked Questions
Here are some common questions about the requirements for Albastar airlines flight attendants.
1. What skills do I have to possess to become a flight attendant at Albastar?
Applicants must have excellent communication skills and basic knowledge about customer service in dealing with passengers face-to-face.
2. Can I still apply even if I have tattoos?
Just like any other airline, Albastar does not allow visible tattoos while wearing the cabin crew uniform.
3. What personality traits do they look for in their flight attendants?
Applicants must have a warm and pleasing personality. They must also be proactive, energetic, and decisive.
4. What are some of the duties and responsibilities of a flight attendant?
Some of the duties and responsibilities of a flight attendant require them to assist the passengers for the whole duration of the flight and perform safety measures and instructions.
5. What language(s) do they require?
Applicants must have a good knowledge of Spanish, English and Italian.
6. Where can I apply for a flight attendant position at Albastar?
You can apply through their website. You can use the link here – https://albastar.es/en/work-with-us/ to get started with your application.
7. Do they require previous customer service experience?
Albastar does not require previous customer service experience but having such an experience is advantageous.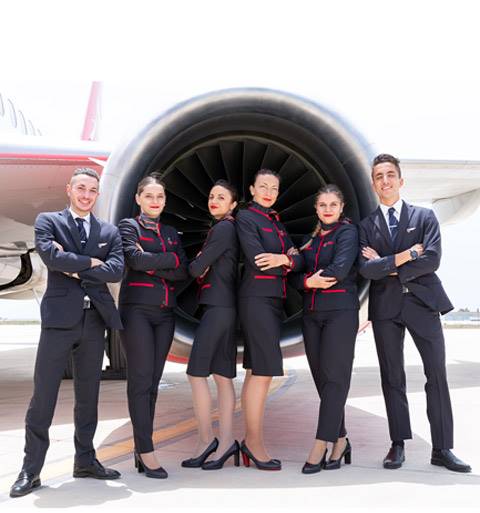 Summary
In conclusion, Albastar Airlines are looking for Flight Attendants who are hardworking, dedicated, and have a passion for customer service. If you think you have what it takes to be a part of their team, then make sure you meet all the requirements and qualifications listed above. The requirements are not that difficult, unlike any other airline. As long as you have the basic skills and knowledge about customer service, you have excellent communication skills, you are flexible and can think quickly and handle situations calmly and professionally, and meet the language requirements, you are eligible for the position.
Albastar Airlines is a great airline to work for if you love to travel and meet new people. The flight attendant requirements are not too difficult to meet, and the benefits are great. The company provides free training, so you will be prepared for your new career. If you have a passion for customer service and want to see the world, then working as an Albastar flight attendant is the perfect job for you. However, competition is high and only the most qualified and experienced applicants will be offered a position. If you think you have what it takes to become part of the Albastar team, make sure to put your best foot forward in your application and interview. Good luck!