Emirates is one of the most well-known airlines in the world, with its base in Dubai, United Arab Emirates. It's known for its large fleet of modern airplanes and for providing routes to a vast number of destinations globally. If you've ever flown internationally, there's a good chance you've seen or heard about Emirates. They have made a name for themselves by offering top-notch services and amenities, even for economy-class passengers.
Also Read: Emirates Flight Attendant Salary and Benefits
But what is it like to work for such a renowned airline? In this article, we will take a deep dive into the work culture of the Emirates. We will explore both the benefits and drawbacks of being part of the Emirates family from an employee's perspective.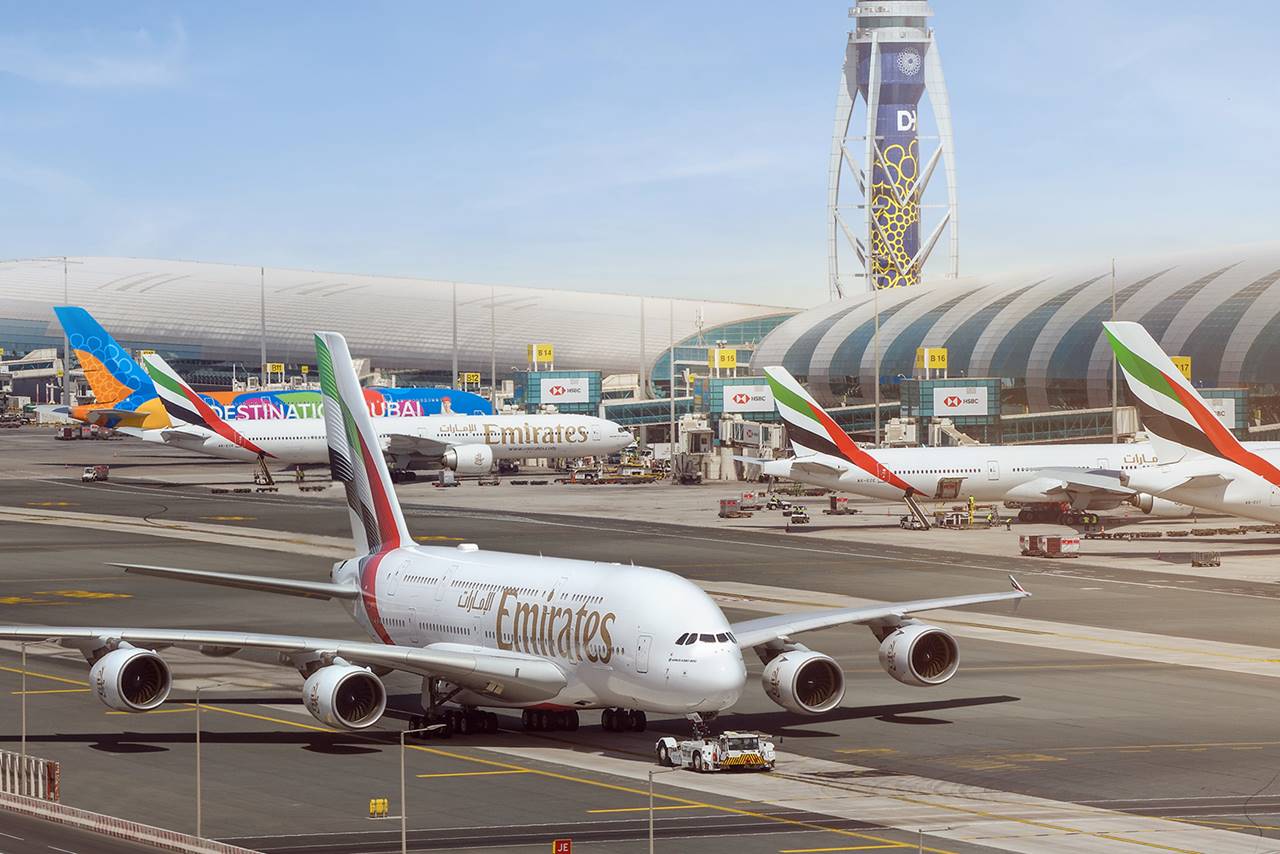 Quick Facts
Airline Name:

Emirates

Airline IATA Code:

EK

Headquarters:

Garhoud, Dubai, United Arab Emirates

Founded:

March 1985

Number of Destinations:

133

Fleet Size:

264

Fleet Types:

A380, Boeing 777, Emirates Executive Jets

Location Hubs/Bases:

Dubai International Airport (Dubai)
Brief History Overview
In March 1985, Emirates was born with the guidance and support of Dubai's ruler at the time, Mohammed bin Rashid Al Maktoum. The initial journey of this airline was from Dubai to Karachi, Pakistan, which took place on October 25 of the same year. Pakistan International Airlines played a crucial role in helping set up Emirates, offering not only technical and administrative help but also supplying two airplanes, a Boeing 737-300 and an Airbus A300B4-200, to kick-start its operations.
In the following years, the airline saw a remarkable growth rate, with an annual average of 30%. Its determination stood out, especially during the Gulf War when it was the only airline keeping its operations going in the final ten days of the conflict. The year 2000 marked a significant milestone for Emirates; it made massive aircraft orders which included acquiring Boeing 777-300 and Airbus A380, and introduced its loyalty program called Skywards.
Products and Services
Flights

– This service refers to the airline's main offering, which is transporting passengers from one destination to another via air. They have a wide range of destinations globally, giving passengers plenty of options to choose from when planning their travels.

Hotels

– Aside from flight services, the airline also assists travelers in finding accommodation through partnerships with various hotels around the world. 

Tours and Activities

– This service offers travelers the chance to book guided tours and participate in activities at their destination. It is a convenient way for passengers to plan their holiday adventures, ranging from city tours to adventure sports. 

Car Hire

– To further ease the travel process, they offer a car hire service, which allows passengers to rent cars for their convenience during their stay in the destination city.

In-flight Entertainment

– While on board, passengers can enjoy a variety of entertainment options to make their journey enjoyable. This includes watching movies, listening to music, and even playing video games.

In-flight Dining

– This service ensures passengers are provided with meals and snacks during their flight. It often includes a range of food options to cater to different dietary needs and preferences.

Skywards

– This is the airline's loyalty program, where passengers can earn points every time they fly with the airline or use its other services. The points can be redeemed for a range of rewards, including flight upgrades and free tickets.
Work Culture
Joining the Emirates Group means stepping into a dynamic workplace where the pace is quick and the learning is constant. You will be part of a team composed of experts from various fields globally, bringing a wealth of knowledge and diverse skills to the table. As your career advances with the airline, you will benefit from a generous compensation and benefits package, along with numerous opportunities to travel and discover new places.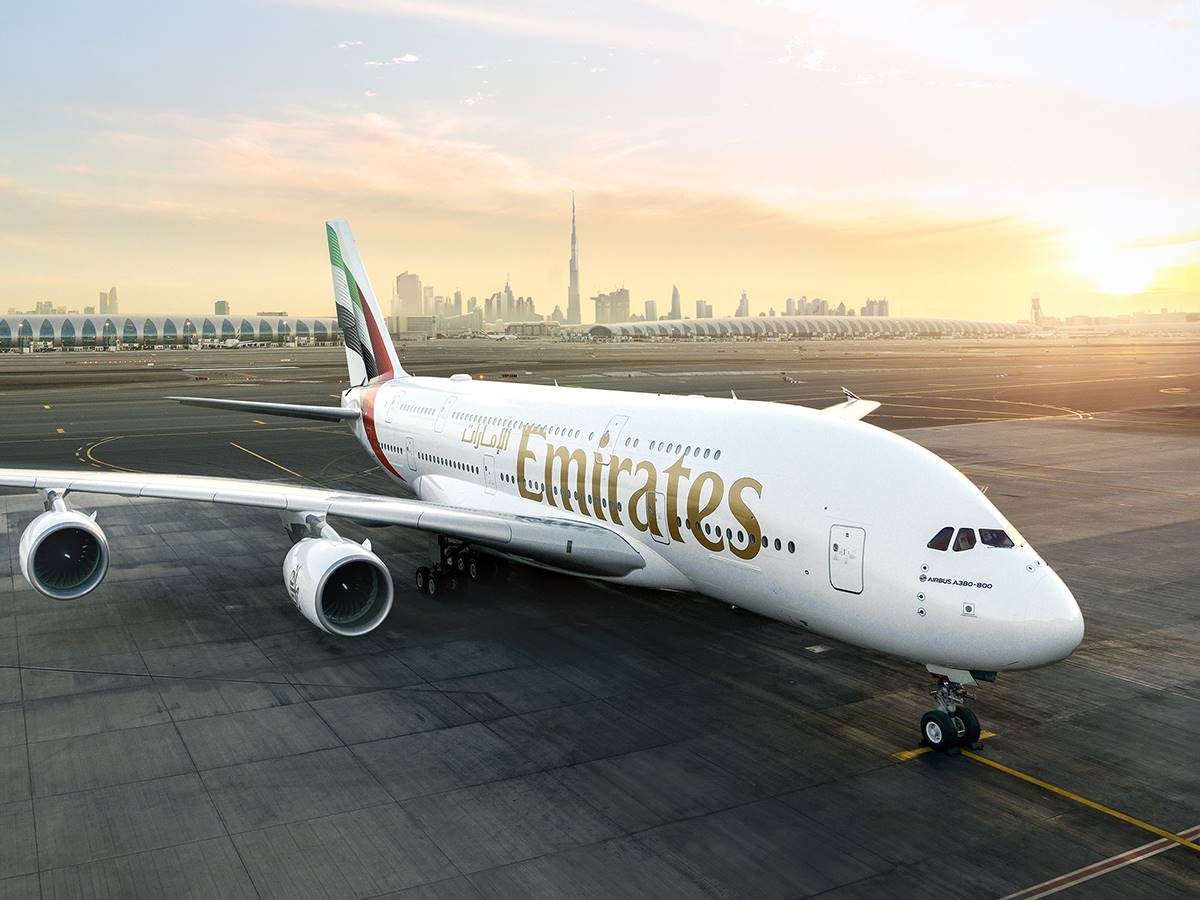 Benefits for Employees
Dental Insurance

– This benefit means that the company helps cover the costs of dental care, which includes check-ups, cleanings, and sometimes even more complicated procedures. 

Health Insurance

– Health insurance is a benefit where the company helps to cover medical expenses for employees. This might include doctor visits, hospital stays, and medicine costs, making it easier and more affordable for employees to take care of their health and wellness.

Work from Home

– The work-from-home benefit allows employees to do their jobs from the comfort of their own homes. 

Flexible Schedule

– This benefit means employees can have some control over their work hours, allowing them to work at times that suit them best. 

Paid Time Off

– Paid time off means that employees can take a certain amount of days off work while still receiving their regular pay. This benefit encourages employees to take breaks and rejuvenate, promoting better work-life balance and overall well-being.

Bonus Pay

– Bonus pay is an extra amount of money that employees can earn based on their performance or the company's success. 

Stock Options

– Stock options give employees the opportunity to buy shares of the company at a discounted price. This benefit not only potentially offers financial gains but also fosters a sense of ownership and a closer connection to the company's success.

Retirement Plan

– The retirement plan helps employees save money for their retirement, sometimes with contributions from the company. This benefit supports long-term financial security, helping ensure that employees will have a stable income in their later years.
Video: Inaugural Flight to Montréal, Canada | Emirates
In this video, Emirates showed that it achieved a milestone by landing in Montreal, signaling the commencement of its regular flights to its second Canadian destination. The debut journey was facilitated using a Boeing 777 airplane, set to provide high-end services to passengers on its daily trips to the metropolis. Emirates now provides 14 weekly flights to Canada.
Summary
Emirates is indeed one of the recognized names in the aviation industry. Whether it's in Dubai, Canada, or other parts of the world, it always bears a good image that represents its reputation. Passengers and potential crew members will surely find this airline a great place to have their flying experience. We hope the information provided in this article has helped you! 
Contact Information
Company Name: Emirates
Address: PO Box 686, Dubai, United Arab Emirates
Telephone No.: +63277926045
Website: https://www.emirates.com/ph/english/
Facebook: https://facebook.com/emirates
Instagram: https://www.instagram.com/emirates/
Twitter: https://twitter.com/emirates