Many of us have heard about Etihad Airways. It was established In 2003 to provide the United Arab Emirates with another reputable airline to serve its citizens and the rest of the world. It aimed to connect the UAE with many countries. In less than two decades, it became known for its quality service and safety measures. This airline focuses on giving its passengers a comfortable and reliable way to travel, whether they're going on vacation or visiting family in a different country.
Also read: How to Apply Etihad Airways Flight Attendant Hiring
In recent years, it has been working on becoming more environmentally friendly. This means they are finding new ways to fly that are safer for the planet. For example, they have started using fuels that are less harmful to the environment. Also, they have introduced programs to help reduce waste on their flights. When you fly with this company, you are choosing a company that cares about both its passengers and the planet. What else should you know? Let's learn more about Etihad in this article.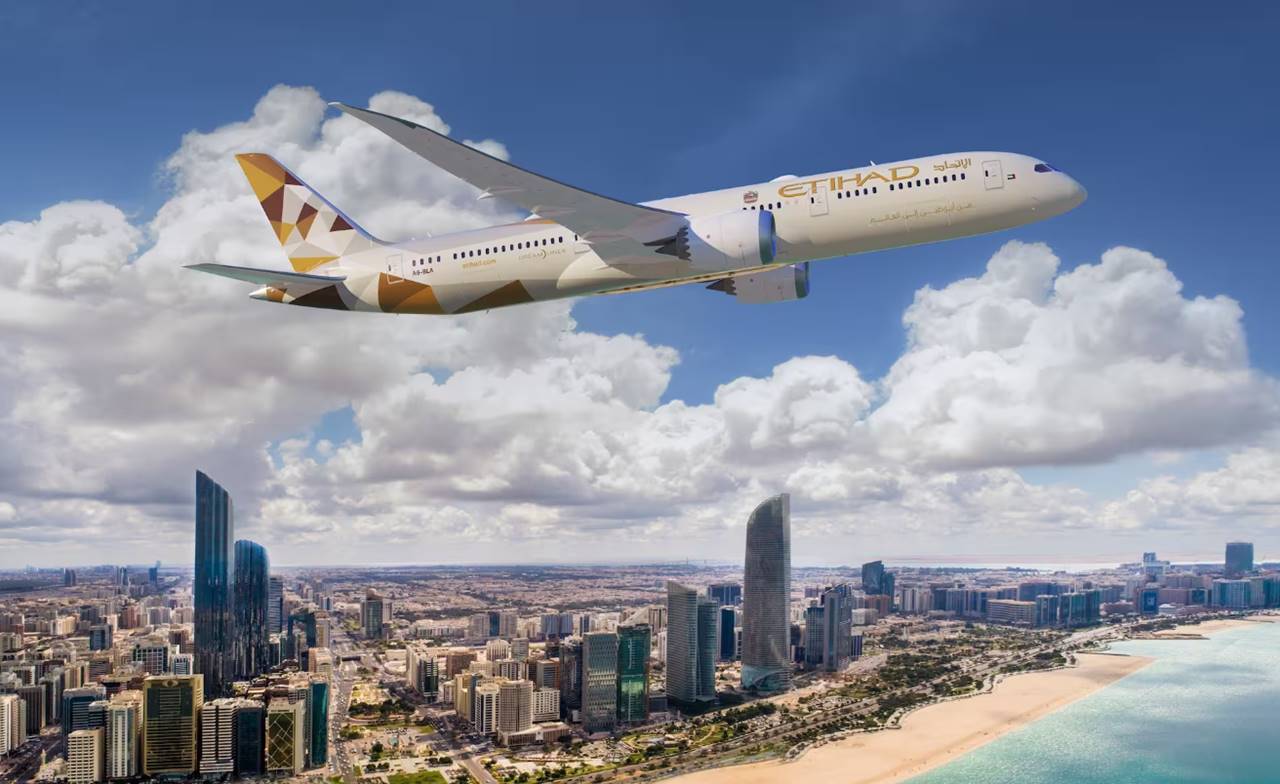 Quick Facts
Airline Name: Etihad Airways
Airline IATA Code: EY
Headquarters: Khalifa City, Abu Dhabi, United Arab Emirates
Founded: July 2003
Number of Destinations: 130
Fleet Size: 90
Fleet Types: Airbus A380, Airbus A350, Airbus A320, Boeing 787, Boeing 777, Boeing 777 freighter
Location Hubs/Bases: Abu Dhabi International Airport (Abu Dhabi, UAE)
Brief History Overview
Back in the 1970s, Abu Dhabi shared the ownership of Gulf Air with several other places including Bahrain, Qatar, and Oman. Gulf Air had its hub at the Abu Dhabi International Airport. But in 2005, Abu Dhabi decided to leave the partnership. This left the airline in the hands of Oman and Bahrain, but later on, in 2007, Oman also exited to concentrate on Oman Air.
Fast forward to 2003, the soon-to-be UAE president, Sheikh Khalifa bin Zayed Al Nahyan, had a vision: he wanted Abu Dhabi to have its own airline. This led to the birth of Etihad Airways in the same year, thanks to a royal decree. The airline started strong, with its first commercial flight heading to Beirut just a week after a ceremonial flight to Al Ain. Over the next few years, they expanded rapidly, buying many new airplanes, including some of the world's largest passenger aircraft, the Airbus A380s. It took some time until the company reported its first full-year net profit, showing that it had grown into a successful business in 2011. 
Products and Services
Flights

– This service allows you to book a seat on an airplane to travel from one city to another, either domestically or internationally. Various ticket options are available, such as economy for a basic and budget-friendly option, or first class for a more luxurious experience. You can book one-way or round-trip flights according to your needs.

Rail and Fly

– This service offers passengers the convenience of combining train and plane travel in a single ticket. It's a great option if your starting point or destination is closer to a railway station than an airport. 

Charters and Special Requests

– If you want a more personalized travel experience, this service is for you. You can charter a whole airplane for a group or request special services to meet your unique needs. 

Unaccompanied Minors

– This is a service designed to help children traveling alone, ensuring they are safely escorted from the point of departure to the destination. 

Etihad Guest Miles

– With this service, frequent flyers can earn points every time they travel. These points can later be exchanged for a variety of benefits such as discounted flights, extra baggage allowance, or upgrades.

Student Offer

– This special offer is targeted at students, providing them with discounts and extra benefits to make their travel more affordable. 

Travel Insurance

– Before your trip, you can choose to buy travel insurance to have peace of mind during your journey. This service covers unexpected events such as flight cancellations, lost luggage, or medical emergencies.
Work Culture
Working at this airline company is a chance to be part of a professional environment that offers good benefits and exposure to the aviation industry. Employees mention the enjoyment of perks such as a round-trip ticket every year, opportunities for promotion, and a glimpse into the bustling world of aviation. This work culture supports career growth and the lifestyle benefits extend to paid accommodations and the experience of staying in 4-5-star hotels during layovers in different countries around the world. It's a place that promotes a good lifestyle and is potentially a stepping stone to a brighter future in the aviation industry.
However, it's important to note that the company has faced criticism for putting too much pressure on its employees, and some have expressed discontent with the management decisions, particularly during the COVID-19 pandemic.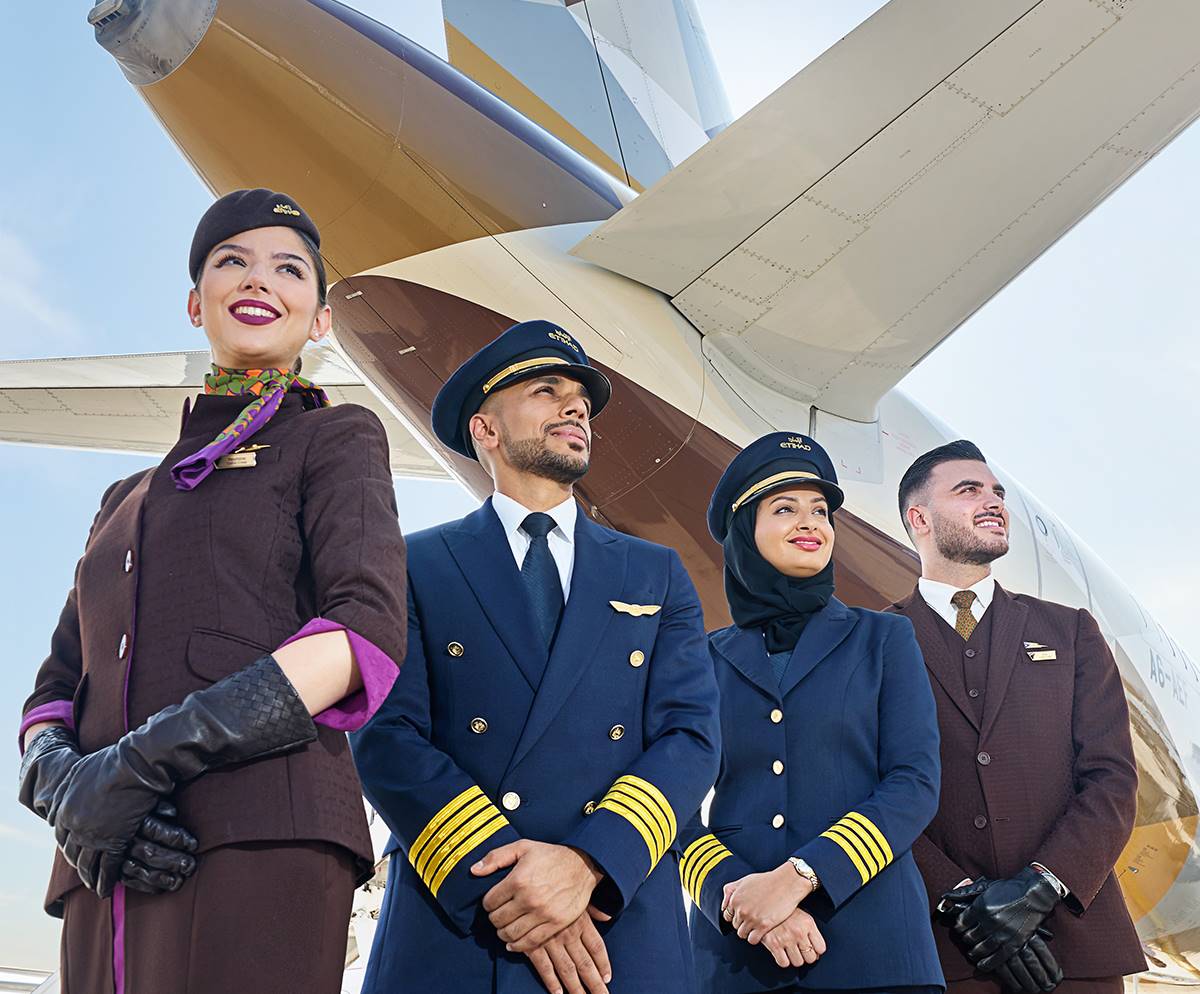 Benefits for Employees
Unlimited Single-Status Contract

– Employees are offered contracts that do not have an expiration date, meaning that as long as they meet the job requirements and performance standards, they have job security. This kind of contract is called a single-status contract.

Tax-Free Salary & Travel Expenses

– Workers at this airline enjoy a salary that is not taxed; they get to take home everything they earn. In addition to this, the company covers their travel expenses, so they don't have to worry about the costs of commuting or traveling as a part of their job.

Travel Benefits – Discounted tickets and flights for the staff and their immediate families.
Accommodation

– Employees don't have to stress about finding a place to live, as the company provides accommodation for them. These living spaces are comfortable and equipped with the necessary amenities. 

Hospitality & Customer Service

– Working for the airline, employees learn excellent hospitality and customer service skills. These skills are beneficial not only in the current job but can be a great asset in future career opportunities as well. 

Safety & Emergency Procedures

– Employees undergo training in safety and emergency procedures, learning how to handle unexpected situations effectively. This training not only makes them competent in handling emergencies but also ensures a safer working environment for everyone. 

Aviation Security Knowledge

– Working here, individuals acquire knowledge about aviation security, which is vital in the industry. This knowledge can make them experts in understanding how to maintain safety and security during flights.
Video: Etihad A380 First Class Apartment – World's Best?
If you are looking for a review of the airline's first-class apartment while in the sky, this video might answer some of the questions you have in mind. Etihad's A380s had been kept inactive and housed in Teruel, Spain. A few months back, the airline declared that 4 of its A380 aircraft would resume operations, facilitating flights between London and Abu Dhabi. The pilot provided detailed information about the flight and explained the necessary steps for the crew to become recertified to operate the A380. 
Summary
Eithad is known for its first-class services in the aviation industry. If you are looking to fly one of its flights, whether economy or luxury, it's important to know its background and work culture. Remember, at times, the quality of the services is also reflected in the ways the company treats its employees. We hope the information provided here is able to help you find what you are looking for. 
Contact Information
Company Name: Etihad Airways
Address: Khalifa City, Abu Dhabi, United Arab Emirates
Telephone No.: 27926044
Website: https://www.etihad.com/en-ph/
Facebook: http://www.facebook.com/etihad
Instagram: https://www.instagram.com/etihad
Twitter: http://www.twitter.com/etihad