A significant event in the history of the aviation industry in the Middle East happened in 1993 when Oman Air took to the skies for the first time. This airline was established to connect Oman with the rest of the world, allowing people to travel in and out of the country with ease. It started with a single aircraft but quickly expanded to include a larger fleet, offering services to numerous destinations globally.
Also Read: How to Apply Oman Air Flight Attendant Hiring
The company has become a representation of Omani hospitality and progress. It focuses on providing reliable and comfortable travel experiences for all its passengers. As we delve into the story of this humble airline, we will explore how it has grown over the years and what it offers to travelers today. Read on.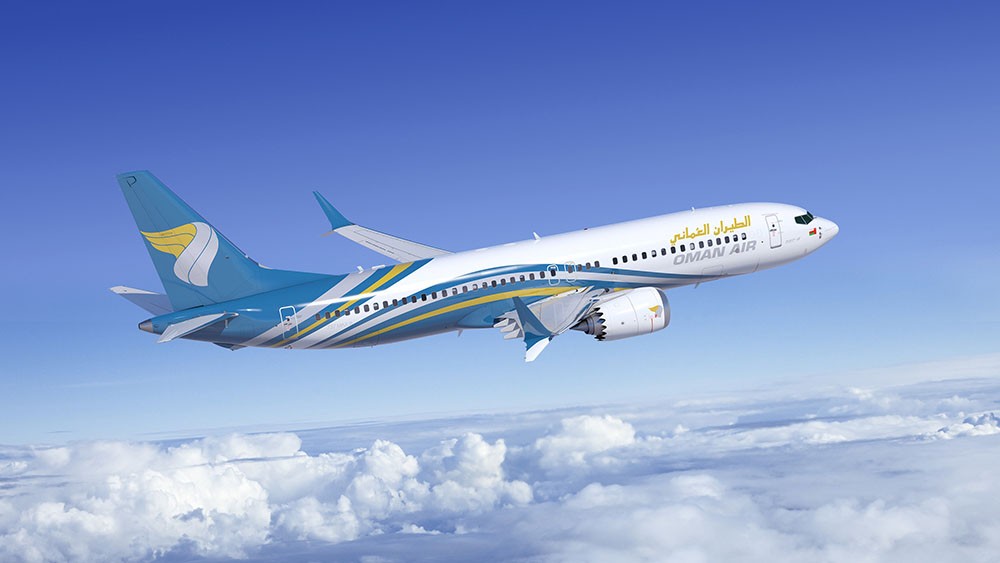 Quick Facts
Airline Name:

Oman Air

Airline IATA Code:

WY

Headquarters:

Muscat International Airport, Muscat, Oman

Founded:

1993

Number of Destinations:

53

Fleet Size:

45

Fleet Types:

Airbus A330-200, Airbus A330-300, Boeing 737-800, Boeing 737-900ER, Boeing 737 MAX 8, Boeing 787-8, Boeing 787-9

Location Hubs/Bases:

Muscat International Airport (Oman)
Brief History Overview
Oman was involved with Gulf Air as one of its four main stakeholders, along with Abu Dhabi, Qatar, and Bahrain, but it eventually separated from this alliance. The journey of Oman Air started earlier, back in 1970, with the establishment of Oman International Services (OIS). Initially, OIS served as a ground handling provider for civil aircraft at Beit Al Falaj Airport, before relocating to the new terminal at Seeb International Airport in 1973.
In the late '70s, OIS expanded by taking over Gulf Air's Light Aircraft Division and setting up an Aircraft Engineering Division. This period also saw growth in Oman's civil aviation sector, prompting the company to develop various facilities like hangars and workshops. By 1981, the company transformed into a joint-stock entity named Oman Aviation Services and acquired 13 aircraft from Gulf Air, upgrading its fleet in the process. Throughout the 1980s and early '90s, it continued to modernize and enhance its services, marking a period of steady growth and development.
Products and Services
Flights

– This airline offers flights to various destinations around the world. Customers can book a ticket easily through their website or mobile app, ensuring a hassle-free booking experience. The airline is known for its comfortable seats and friendly staff, providing a smooth journey to your destination.

Flight Pass

– The flight pass is a convenient option for frequent travelers. It allows you to purchase multiple tickets at once, often at a discounted price. This way, you can save both time and money on your future travels, making each trip less stressful and more economical.

Car Rent

– After landing at your destination, you have the option to rent a car through the airline's service. This service collaborates with various car rental agencies to give you a wide range of vehicles to choose from. 

Hotels

– The airline also helps you with accommodation by offering hotel booking services. You can find a place that suits your budget and preference from a variety of options available on their platform.

Rail & Fly

– With the rail and fly service, you can easily book train tickets along with your flight tickets. It's designed to make your journey seamless, facilitating easy transfer from the airport to your final destination by train.

Travel Insurance

– To give you peace of mind while traveling, the airline offers travel insurance. This service covers various unexpected events that might occur during your trip, such as lost luggage or medical emergencies.

Holiday

– They offer holiday packages that include flights, hotels, and sometimes even tours. These packages are curated to provide you with a memorable holiday experience without the hassle of planning every detail yourself.

Cargo

– Apart from passenger services, the airline also deals with cargo transportation. Whether it is transporting goods or important documents, they ensure safe and timely delivery.
Work Culture
Working at this airline has its pros and cons. On the bright side, employees often praise the excellent work environment and the team spirit among colleagues. Learning opportunities abound, helping many to build strong foundations for their careers while enjoying good benefits. The chance to interact with people from various nationalities is a highlighted positive, offering a multicultural experience.
However, some employees feel that there could be a better listening ear from the management to address their concerns and improve the working conditions. A significant downside mentioned is the constant struggle with sleeplessness and jet lag due to irregular working hours.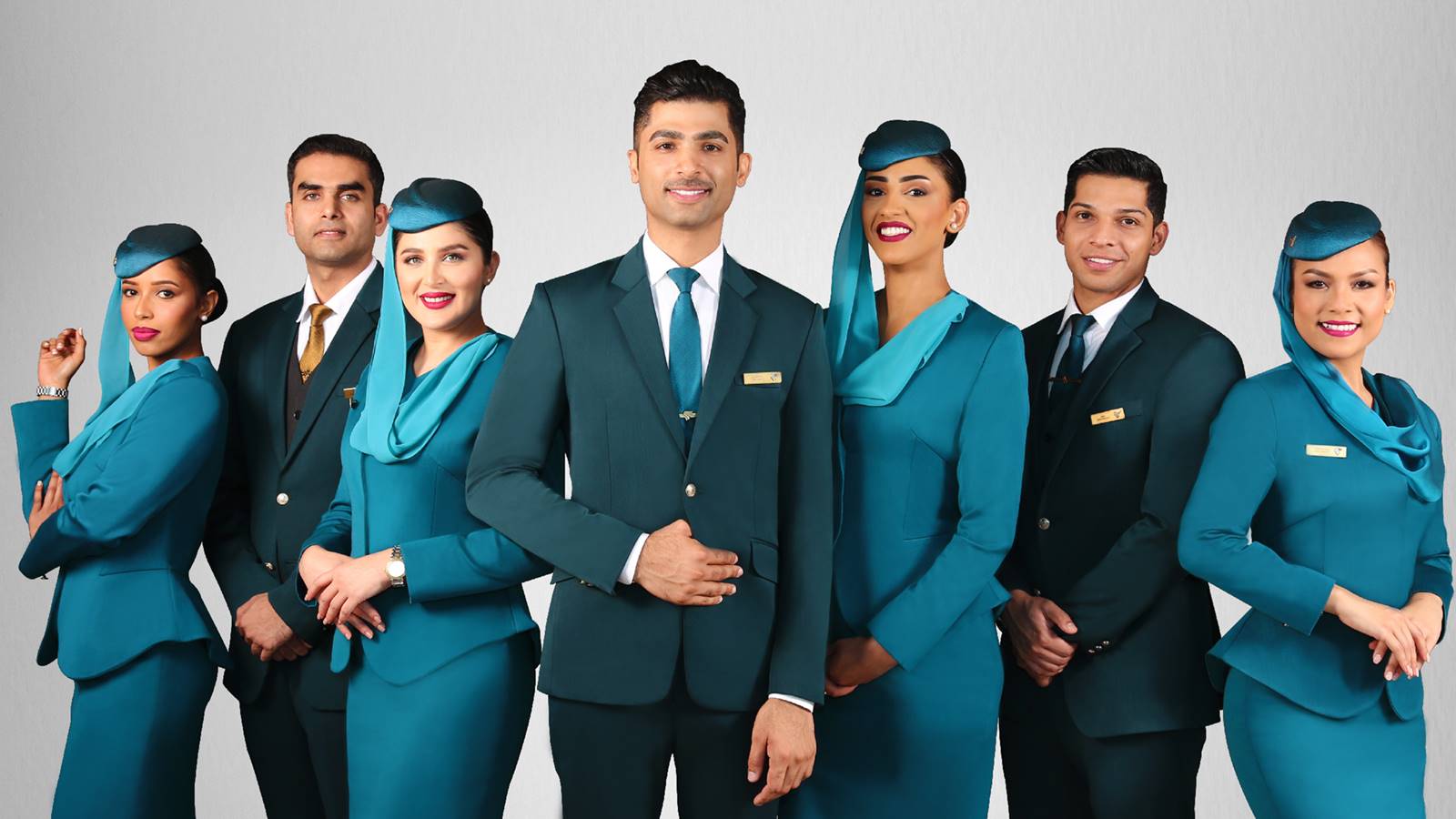 Benefits for Employees
Competitive Total Rewards Package

– Employees at this airline can look forward to a total rewards package that is designed to be competitive in the market. This means that besides a fair salary, there are other incentives and bonuses that make the overall compensation quite attractive. 

Health and Life Benefits

– The well-being of employees is a priority for the airline, which is why they offer health and life benefits. This includes access to healthcare services and insurance policies that cover various life events, providing security and peace of mind. The intention is to support the employees in maintaining a healthy work-life balance.

Travel Privileges –

One of the standout benefits of working with the airline is the travel privileges that come with the job. Employees have the advantage of accessing discounted or even free tickets for themselves and their families. This perk not only makes traveling more affordable but also encourages employees to explore new destinations.

Career Development

– Career growth is a significant focus at this airline. Employees are given opportunities for learning and development to foster their career growth. This could be through workshops, training programs, or further studies. 
Video: 8 Hours in Oman Air Business Class – The Most Underrated Airline?
In this video, the vlogger showcases the airline's premier business class lounge, explores the amenities of Apex Suites on the Boeing 787, and enjoys the in-flight dining experience. The vlogger also reminds the audience that Oman Air holds a reputation for providing one of the top business class and first-class services, even if it doesn't always receive the same level of attention as other Gulf carriers.
Summary
Whether it's the services they offer to passengers or the benefits accorded to their employees, this airline showcases rich experiences. While there are aspects of the work culture that prospective employees should consider, the opportunities for career growth and travel privileges are undeniable perks of working with them. We hope this outline aids you in finding the information you are in pursuit of, and gives you a rounded view of what Oman Air has to offer.
Contact Information
Company Name: Oman Air
Address: P.O. Box 58 | P.C.111 | Muscat International Airport|
Telephone No.: +968-24531111
Website: https://www.omanair.com/
Facebook: https://www.facebook.com/omanair
Instagram: https://www.instagram.com/omanairofficial/
Twitter: https://twitter.com/omanair