Have you ever wanted to travel the world and see new places? If so, then a career as a flight attendant may be perfect for you! Flight attendants have the opportunity to travel to many different countries and experience new cultures. They also get to meet new people and help make their travel experiences positive. If you want to become a flight attendant in the UAE, whether in Dubai or Abu Dhabi or even other emirate states, please check out the guidelines below.
Also Read: How to Answer: Tell Me About a Time You Dealt with a Difficult Customer
Being a flight attendant in the United Arab Emirates is both an exciting and challenging experience. The UAE is home to a large number of international airlines, and as a result, flight attendants have the opportunity to work with people from all over the world. They also have the chance to visit some of the most beautiful and exotic locations in the world.
However, being a flight attendant in the UAE also comes with its share of challenges. They must be prepared for long hours, as many flights arrive in the early morning or late at night. Despite these challenges, being a flight attendant in the UAE is an incredibly rewarding experience.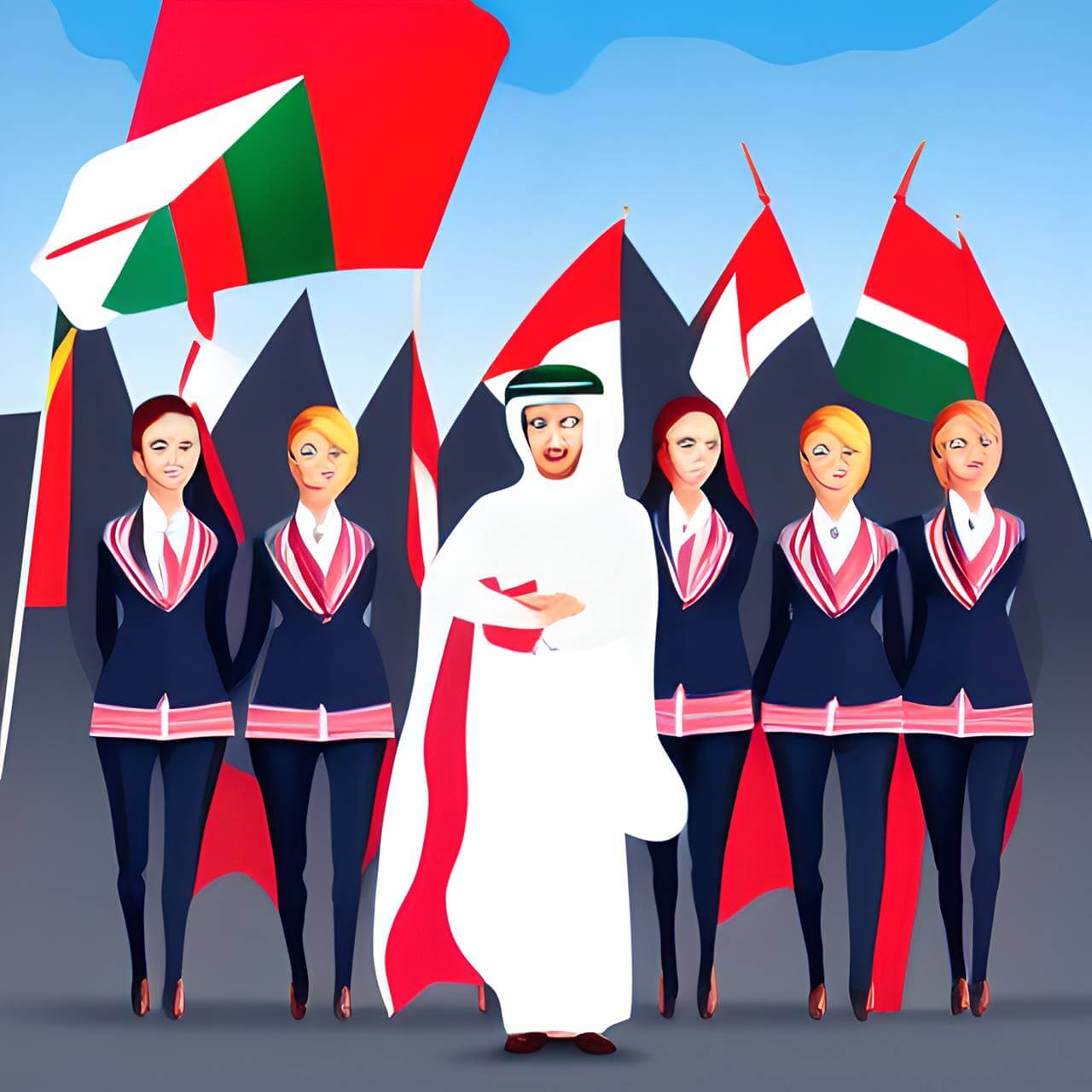 List of Airlines in UAE to Work as a Flight Attendant
There are a variety of airlines in UAE where you can become a flight attendant for. Some of these airlines include: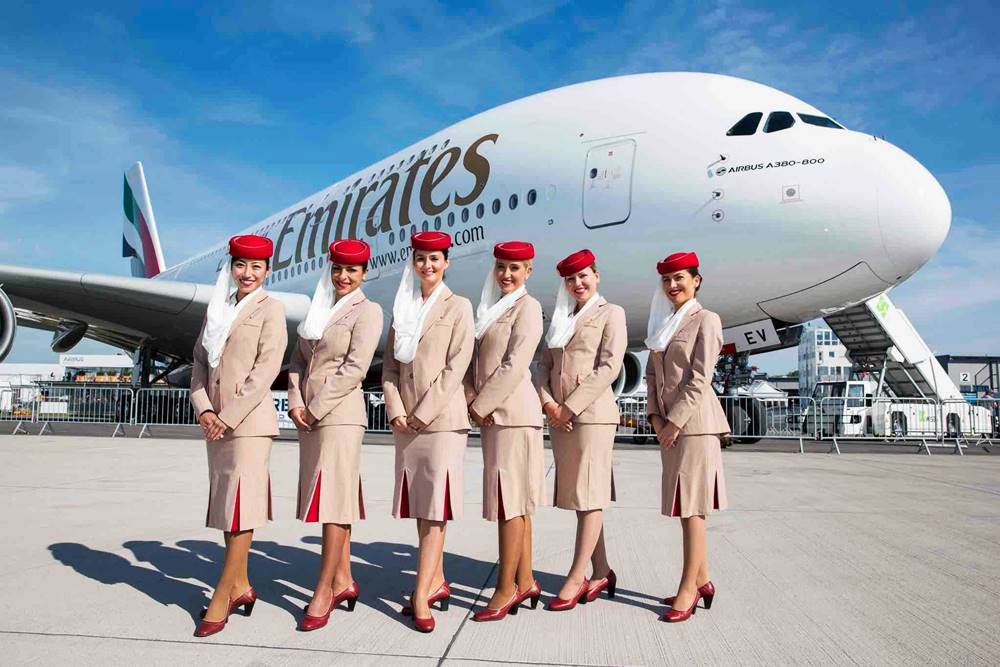 Image: Emirates
What are the Requirements of a Flight Attendant Job in UAE?
The applicant must be at least 21 years old.

Stand on your tiptoes with a 212cm arm reach.

The minimum height should be 5'2.

A minimum of high school education.

Be proficient in English (written and spoken).

It is prohibited to have

visible tattoos

on your uniform.

You must be in good physical condition with a normal BMI.

Capable of obtaining a visa for employment in the UAE.

Have excellent customer service skills.

Have a positive attitude and be able to stay calm in stressful situations.

High

cultural sensitivity

.

Be comfortable working long hours and irregular shifts.

A considerable capacity for environmental adaptation.
Airline attendants have a few basic requirements that they must meet to be hired. In addition, most airlines require attendants to have previous customer service experience. However, some airlines may have additional requirements, such as fluency in another language or experience working in a fast-paced environment. 
Another interesting read: London Layover Guide: Best Things to Do in 24 Hours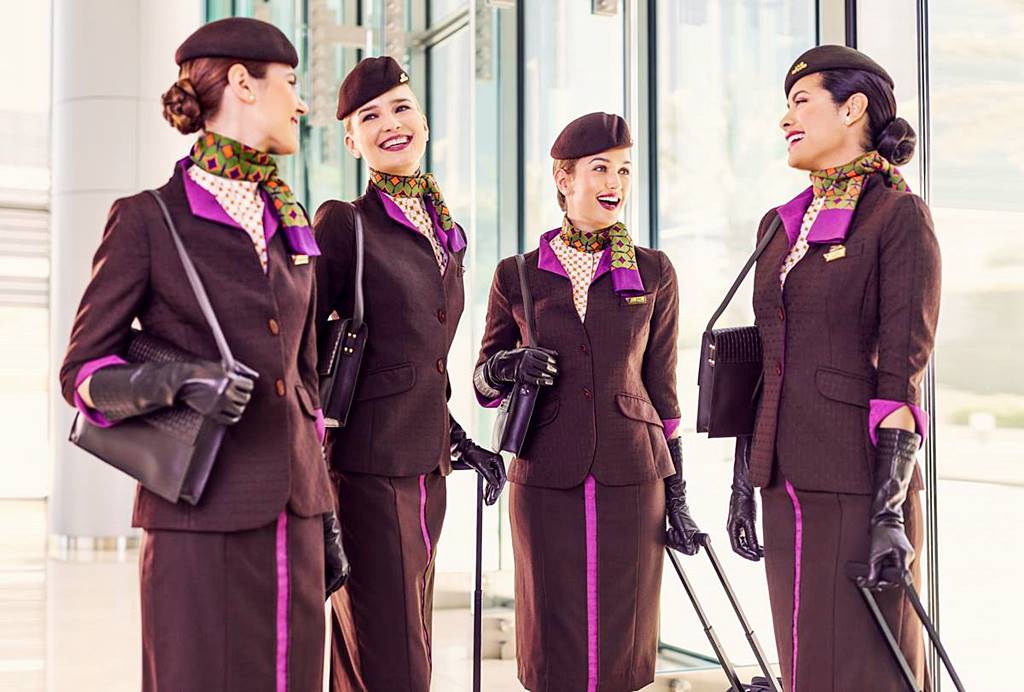 Steps to Apply for a Cabin Crew Job in UAE
Research the airline you want to work for

:

Learn about their mission, values, and what kind of flight attendant they are looking for. This will help you decide if you are a good fit for the company.

Meet the minimum requirements: Most airlines have specific requirements that candidates must meet in order to be considered for a flight attendant position. These requirements vary by airline but may include factors such as age, height, weight, and physical appearance.
Complete an online application:

Once you have determined that you meet the minimum requirements, the next step is to complete an online application. This will usually involve providing basic personal information and answering questions about your customer service experience and skills.

Wait For a Confirmation:

After you have submitted your application, all you can do is wait for a response from the airline. If they are interested in your application, they will send you an email or call you to schedule an interview. The waiting period can be a few days to a few weeks.

Attend an interview:

If your online application is successful, you will be invited to attend an interview. This is your opportunity to demonstrate why you would be a great flight attendant.

This will likely be a group interview that lasts around 30 minutes. You will be asked questions about your experience. Be sure to dress professionally and arrive early.

Complete training:

Once you have been hired as a flight attendant, you will need to complete initial training. This typically lasts for several weeks and covers topics such as safety procedures, first aid, and customer service. After successfully completing training, you will be ready to start working on flights!

Start Working:

Once you have completed the training program, you will then be ready to start working as a flight attendant. You will likely be based out of one airport, but you may be required to travel to other airports as well. This job can be very rewarding, but it is also very demanding. There are long hours and odd shifts. But, if you love to travel, this may be the perfect job for you.
Another interesting read: How to Answer: What are Your Strengths?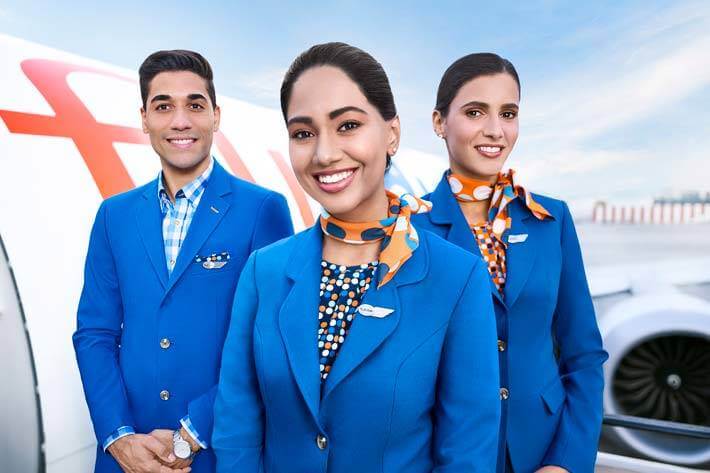 What is the Salary of a Flight Attendant in UAE?
The median salary for a flight attendant in the United Arab Emirates is approximately AED 10,000 per month. However, this can vary depending on the airline you are employed with and your level of experience. 
The average salary for an entry-level flight attendant is between AED 6,000 and AED 8,000 per month. With experience, you can expect to earn up to AED 12,000 per month.
In addition to your salary, most airlines will also offer housing allowances, transportation allowances, and other benefits such as free or discounted travel.
There are a few reasons why the salary for flight attendants in the UAE is higher than in other countries:
First, the cost of living in the UAE is higher than in many other countries. Second, the UAE has a high demand for flight attendants due to the large number of tourists who visit each year. Finally, most airlines in the UAE are international, which means they can offer higher salaries and more benefits than domestic airlines.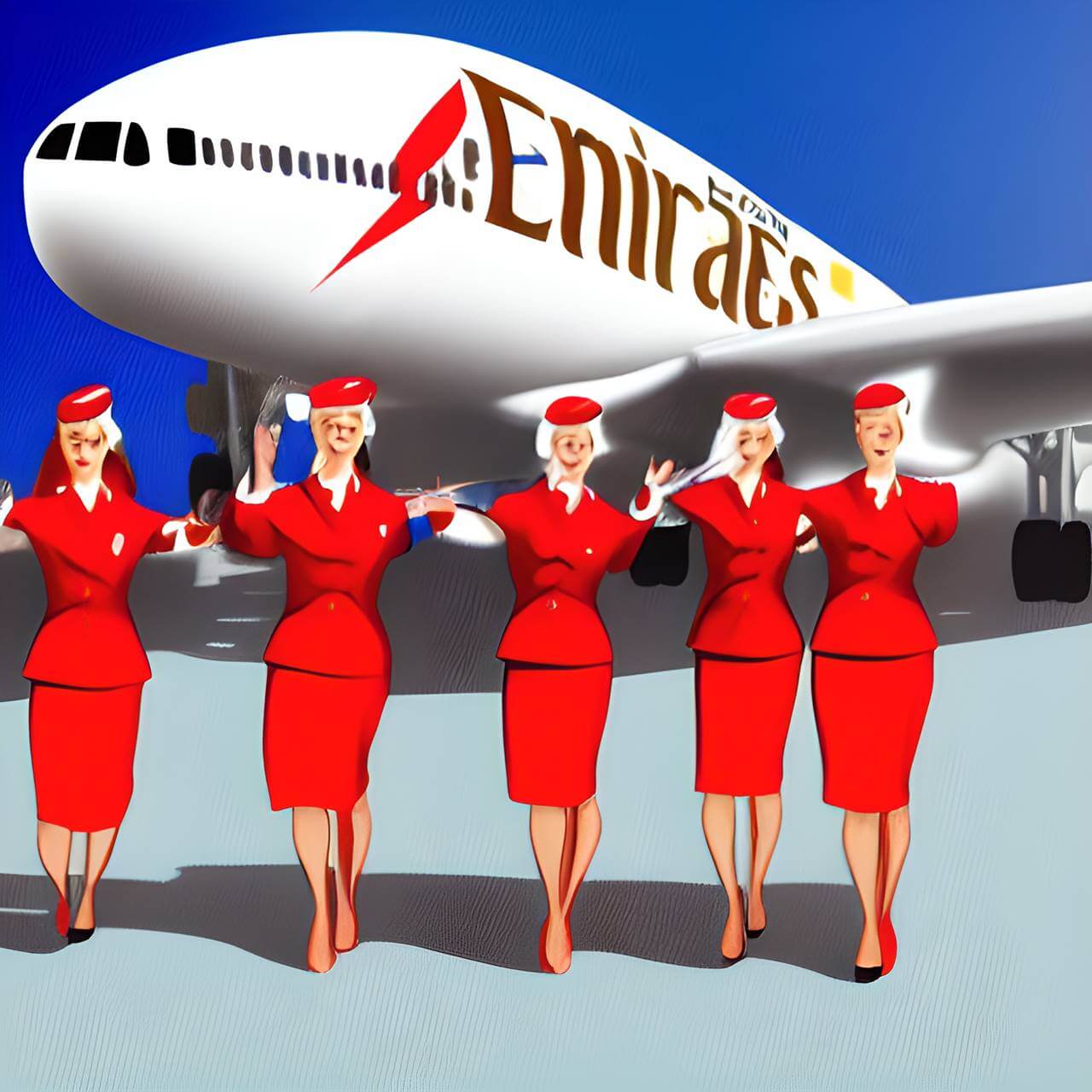 Summary
The process of becoming a flight attendant in the UAE can seem daunting, but with the right information and preparation, it is definitely achievable. There are a few key things you need to do in order to become a flight attendant in UAE.
By following the other more steps we've outlined in this article, you will be on your way to an exciting career as a flight attendant in no time. Remember to stay positive and patient throughout the application process, and good luck!